Other Resources

News Archive
Clarinet Workshop Jan 07

Luca Vanneschi -Third Stream and Piccolo

Luca Vanneschi's wrote for Eb clarinet and Bass clarinet. Third stream for Bass clarinet contained numerous glisses, which Stuart said are not really possible on the instrument, as it is entirely keyed rather than fingered like the Bb clarinet. He did his best to produce a gliss-like effect where possible, but there was often little that could be done. Stuart said this mistake was made by even highly experienced composers frustratingly often.



( Download Third Stream - 1319Kb )





( Download Piccolo - 1510Kb )



What do you think? Add your comments below.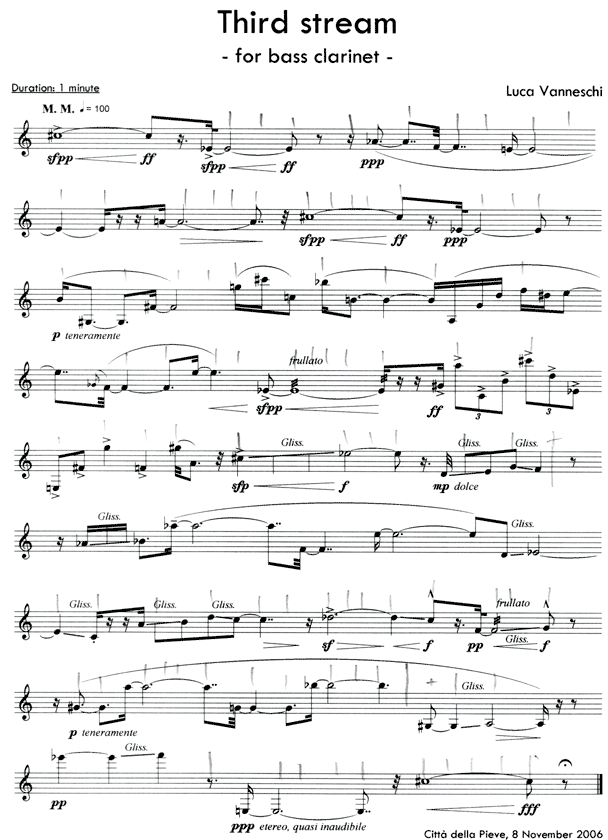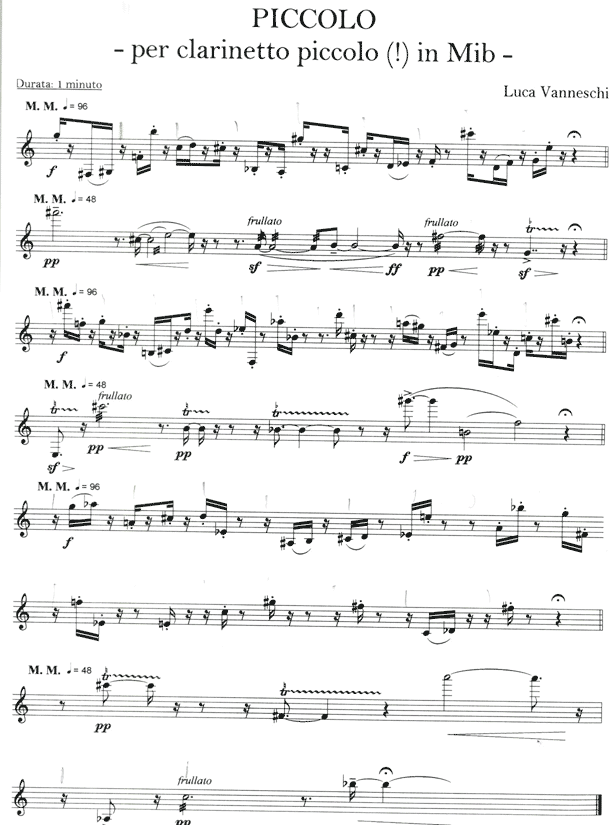 What do you think? Add your comments below.






Comments by other Members
Posted by :

Vanneschi at 16:54 on 25 February 2007
E' veramente una grande opportunità, questa, per poter lavorare con bravissimi esecutori e poter così sperimentare le effettive potenzialità degli strumenti. L'esecuzione dei brani di Stuart è estremamente accurata e precisa, notevoli le variazioni dinamiche e la fluidità del suono. I glissandi del clarinetto basso sono proprio come li avevo immaginati. Grazie Stuart!
To post comments you need to become a member. If you are already a member, please log in .