Other Resources

News Archive
Since 2008 the George Butterworth Award has been given annually by Sound and Music for an outstanding work created through one of its Artistic Development Programmes (before then it was awarded by SPNM, SaM's forerunner). Previous winners include Richard Causton, Jeremy Thurlow and Egidija Medekšaitė.
This year's award winner is Blasio Kavuma for his piece Spirit Level, a collaboration with choreographer Si Rawlinson that 'explores themes of spirituality using various musical idioms like gospel, African traditional music and neo-Impressionism.'
You can hear Kavuma talking about the work in more detail below. The complete work is available here.
George Butterworth Award 2019 - Blasio Kavuma Interview
0 comments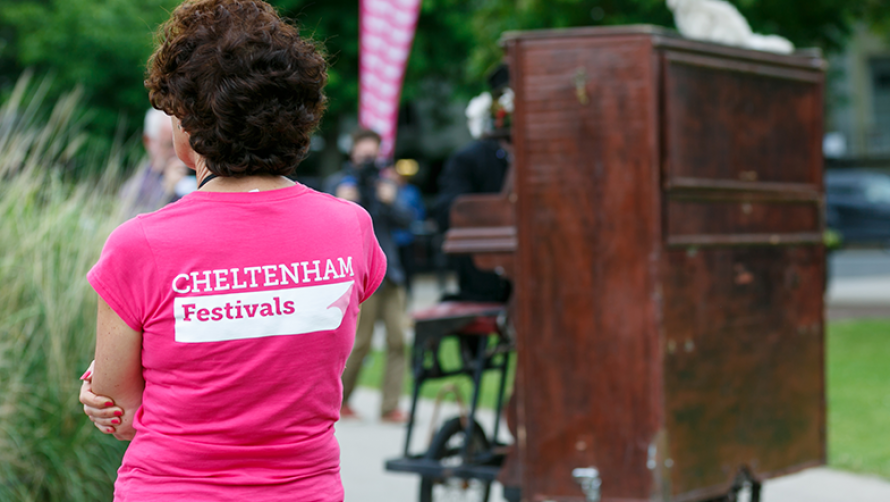 Cheltenham Music Festival (5th–14th July, venues in Cheltenham, UK), this year celebrating its 75th birthday, remains one of the UK's most imaginative not to mention prestigious music festivals. This year's programme is as busy as ever, with more than 60 events and 650 performers. The programme includes an abundance of new music, including 20 major premieres.
On 5th the Nash Ensemble will give the first performance of a new work for flute and string trio by Judith Weir. The concert will also contain a tribute to the much-missed Oliver Knussen, with a performance of his Masks Op. 3 for solo flute. On the same day will be the chance to hear the premiere of Dani Howard's Gates of Spring by the London Symphony Orchestra, which has been commissioned as a roof-raiser by Classic FM.
1956 marked the festival's first commissioning of a female composer, Thea Musgrave. More than 60 years later, and as part of her own 90th birthday year celebrations, she has been commissioned to write a trumpet concerto for Alison Balsom and the CBSO, to be performed on 6th. The composer will be in conversation before the concert.
On 9th John Woolrich's Ostinato will receive its first performance by young pianist Jeneba Kanneh-Mason, a rising star worth watching. Woolrich will also be busy at the festival as Composer Academy Director. The eight emerging composers will work with him and the Kaleidoscope Chamber Collective to produce new works that will be performed as part of Composium, a symposium for composers, publishers, artists, managers and members of the public on 10th. That event will also comprise of talks, panel discussions and networking opportunities with figures that will include Thea Musgrave, musicologist and broadcaster Katy Hamilton, James Murphy (Chief Executive, Royal Philharmonic Society), Lucy Schaufer (Mezzo-soprano and Artistic Director, Wild Plum Arts), Hannah Kendall (Composer), Vanessa Reed (CEO, PRS Foundation), Denzyl Feigelson (Special Advisor, Apple Inc and iTunes), Zoe Martlew (Composer) and Harriet Wybor (PRS for Music – Classical).
Other premieres to look enjoy will include Alex Mills's Crossing Over (6th), Konstantia Gourzi's Call of the Bees (7th), works by Einojuhani Rautavaara and Betsy Jolas at a Classical Mixtape event (8th), Grace-Evangeline Mason's Midnight Spires (9th), Freya Waley-Cohen's Reflection on Christus Factus Est (10th), Anna Clyne's Snake & Ladder (11th), Jonathan Dove's Youth Gone (12th) and Dobrinka Tabakova's Highland Pastorale (13th). The opening of the festival and its 75th anniversary will also be marked with the performance of a new fanfare for trumpets, the result of a composition competition on 5th.
More information and tickets are available here.
0 comments
More sad news with the death of Danish composer and organist Ib Nørholm, who died on Monday aged 88.
Nørholm was born in Søberg, Denmark. He began his study of the piano aged 9, later learning the organ. He was a precocious as a composer, producing his chamber opera The Snail and the Rose Hedge at the age of 18. This was followed by studies at The Royal Danish Conservatoire with Vagn Holmboe.
His early works place him in the lineage of Carl Nielsen and that of his teacher Holmboe. In the late 50s and early 60s, however, he was influenced by the avant-garde works of Stockhausen, Boulez and others and began to explore serialism and graphic notation. He quickly eschewed this and adopted a style that later became known as 'new simplicity'.
Nørholm was particularly known as a symphonist, though he was active in all genres: apart from his 13 symphonies his major works include concertos for violin and cello, eight string quartets and much other chamber music, several chamber operas, solo instrument sonatas, choral music and songs.
From 1965 Nørholm was a teacher at the Carl Nielsen Academy of Music in Odense and from 1981–2000 Professor of Composition at the Royal Danish Academy of Music in Copenhagen. He was awarded the Gaudeamus International Composers Award in 1964 and the Carl Nielsen Prize in 1971.
Ib Nørholm: Symphony No.9, Op.116 (1990)
0 comments
Swedish composer Sven-David Sandström died on Monday. He was 76.
Following studies of art history and musicology, Sandström studied composition with Ingvar Lidholm at the Royal College of Music, Stockholm. Other influential teachers were Györgi Ligeti and Per Nørgård.
Sandström first came to international attention in 1974, when the Concertgebouw Orchestra played his Through and Through. Whilst this confirmed his position as a leading Scandinavian modernist, his style softened in the decade that followed, becoming simpler and more directly neo-Romantic.
Sandström wrote more than 500 works in most genres, though he became particularly associated with choral music. Many of these works were consciously modelled on the works of old masters, particularly Bach. High Mass (1994) uses the same textual layout of Bach's B Minor Mass, his Magnificat (2005) uses baroque instruments and his six motets use the same texts and choral disposition as those by Bach. He also wrote a Christmas Oratorio (2004), St. Matthew and St. John Passions and a large-scale Messiah (2009) after Handel. Significant works in other genres include his any stage collaborations with choreographer Per Jonsson, percussion works written over twenty years for the Kroumata Percussion Ensemble, Culminations for Orchestra (1976), Cello Concerto (1988), Piano Concerto (1990), the opera Jeppe: The Cruel Comedy (2001) and Six Pieces for Piano Trio and Orchestra (2010).
From 1985 to 1995 Sandström taught at Stockholm's Royal College of Music and later at Indiana University, U.S. He was awarded the Christ Johnson Prize in 1974 for Through and Through, the Nordic Council Award in 1984 for his Requiem De ur alla minnen fallna, the Buxtehude Award in 1987, the Christ Johnson Major Award in 1995 for his High Mass and the Swedish Music Publishers' Award in 2013 for a second Requiem setting.
Sven-David Sandström – In the Footprints of Bach
0 comments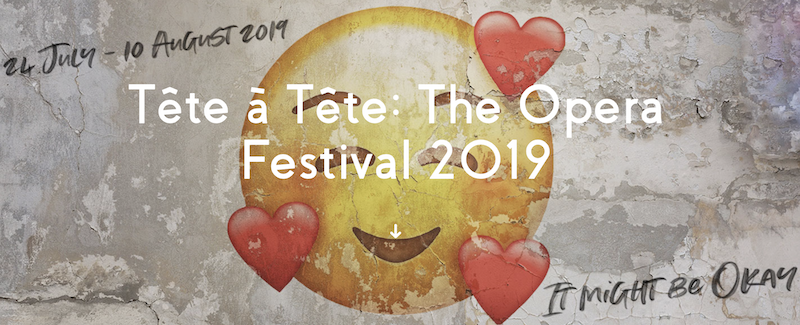 Tête à Tête, one of the the best places to experience new opera, has just announced its 2019 festival programme.
Always responsive to the artistic environment, themes this year include mythology, loss and transitions. It seeks also to remind us that, though times are dark, through music, art and connection, things 'might be okay.'
If you've not been before, you should prepare yourself for the thought-provoking, the banal, the novel, the farcical and the controversial. Given the sheer number of works (30 this year), there is a an inevitable element of hit-and-miss to the proceedings. The festival makes a virtue of this—it is the place to experience opera in its rawest, most experimental form. You'll occasionally be enraged but you won't be bored.
Highlights this year include a Tête à Tête Puccini massacre entitled Madame Butterflop, which promises to 'enervate the most discerning of operatic cognoscenti while giving uproarious pleasure to newcomers to the art form' and The Perfect Opera, 'a satirical piece that crams the 49 tropes expected of an opera into one hip hop foxtrot operatic sketch comedy show.' Following the mythology theme, Growth of the Silk chronicles a fable about a woman whose hair won't stop growing, the Chinese folktale The Bridge of Magpies recounts the myth of magpies helping a separated pair of lovers, Her Face Was Of Flowers encompasses the Welsh myth of a woman composed of flowers and The Cruel Sister sees a girl drowned, before her bones are turned into a violin.

There are two site-specific works, The 鍵 Key, based upon the Japanese novel by Junichiro Tanizaki will be performed in a private Dulwich residence and Duncan House takes its named from a block of flats in Camden, where it will also be performed.
The theme of loss is explored in One Art, a monodrama exploring the poet Elizabeth Bishop's response to loss through her poetry; Of Body and Ghost, a poetic dance-opera inspired by the ageing body and humanity's desperation to delay the inevitability of bodily decline; and Voice(less), which uses voice and electronics to explore the loss of voice due to trauma or socio-political pressures. Other works that tap into the zeitgeist include Memories in Mind, a piece blending song and film about the Windrush Generation, and Be A Doll, an electroacoustic toy opera about a woman struggling so much with sociocultural messages to be the 'perfect' woman that she cannot tell if she is a human or a doll. The festival will also see the return of its pop-up operas, with We Did Our Best and Aliens In The Street, both of which explore environmental themes.

To learn more and to book tickets:
https://www.tete-a-tete.org.uk/
https://twitter.com/teteateteopera
www.facebook.com/teteateteopera
www.instagram.com/operateteatete
0 comments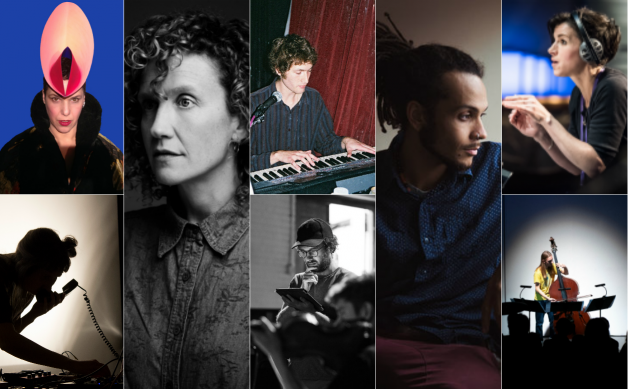 Congratulations to the eight composers who will form Sound and Music's New Voices 2019 cohort. These are:
Sharon Gal
Emily Levy
Jamie Hamilton
Lisa Busby
Max Syed-Tollan
Mella Faye
Otto Willberg
Marv Radio
In addition ten shortlisted composers were recipient's of a Sound and Music Seed Award:
Andre Borges
Ben Lunn
Olie Brice
Daniel Potter (Warsnare)
Laura Campbell
Ana Quiroga
Cameron Dodds
Emmanuelle Waeckerle
Kassia Flux
Una Lee
Further details about all those selected available here.
0 comments
C:T talks to U.S. composer Mark Grey. Hot from the world premiere of his grand opera Frankenstein in La Monnaie, Brussels, he is now working on a new chamber opera, Birds in the Moon, which will be performed next year.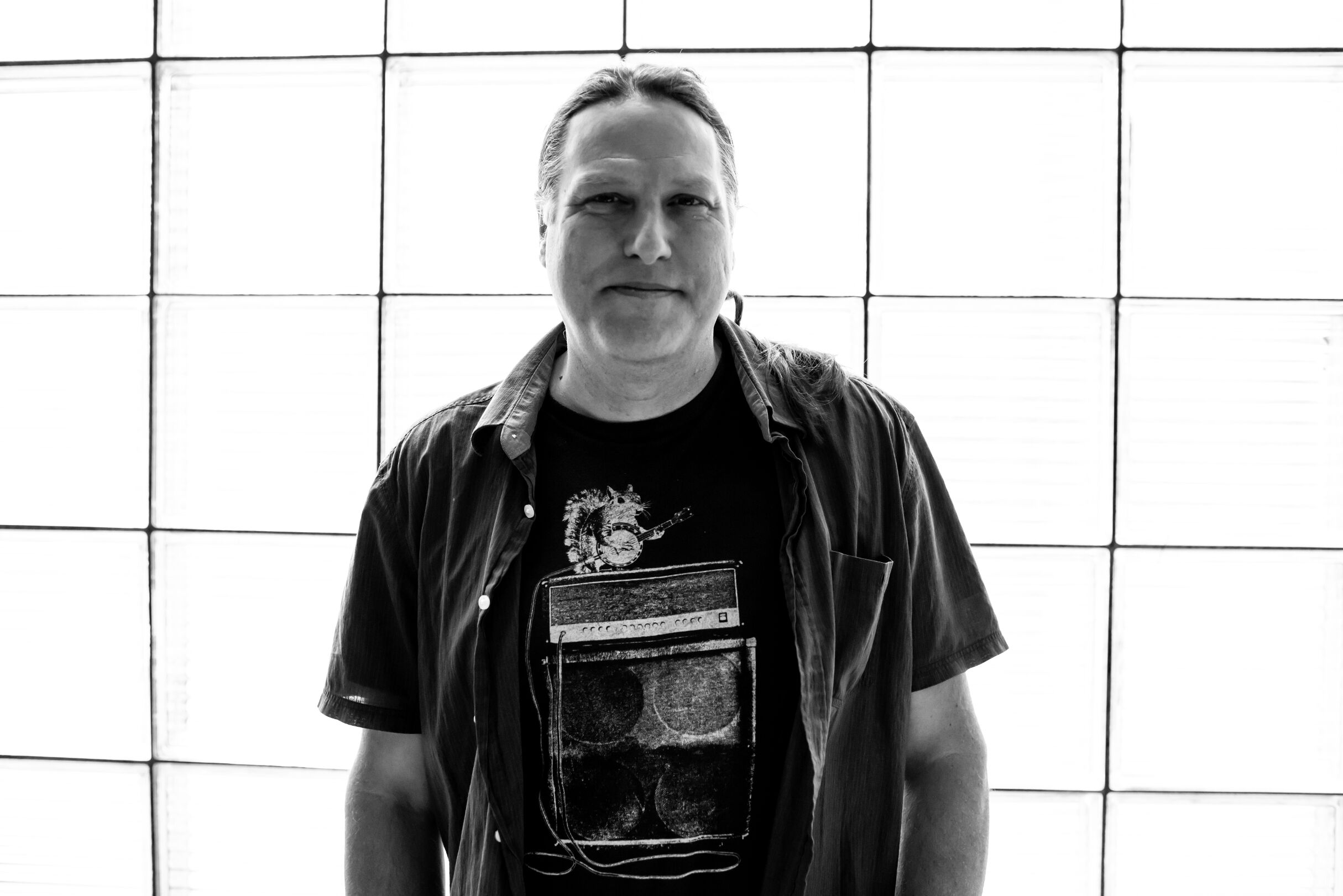 Mark Grey
Tell us a little about your new opera, Birds in the Moon.

The storyline for BIRDS is loosely based on the eccentric theory penned by 17th Century scientist Charles Morton, who hypothesized that birds migrate to the moon. According to Morton, birds migrated every year to the moon where they fed and reproduced. He believed that the majority of birds came back to earth with their offspring, yet the rest of them were simply lost in space. Charles Morton's eccentricity serves the libretto with its main theme, the journey of the migrant - using the bird as a metaphor for a person, and the moon as a metaphor for a promised land or the wealthy countries of the so-called first world.

Some of the most important sociopolitical issues we will continue to face in this century are no doubt immigration, migration, human trafficking and human rights. Our BIRDS is certainly hinged around these larger topics, but focuses on a fantastical story of one migrant's journey and her child's fate.

BIRDS probes the fragility and vulnerability of the people who live on the economic, physical and psychological fringes in our society. Dishonesty, a lack of dignity, insolence, falsehood, unjustified use of force, inequality and corruption have become values in the narratives of the dominant elites in both political and economic spheres - all while hiding the real interests of money and power. It's an integrally transcultural fable, belonging to the native peoples of North and South America as well as to the first Iberian tribes, contemporary Syrian mothers, sub-Saharan, Eurasian and Oceanic sons and daughters. Ultimately, it is a story of hope, deception and courage.
>> Read the rest of the interview here
0 comments
Congratulations to the Ivor Academy winners, which were announced yesterday at Grosvenor House, London. The Ivors celebrate excellence in songwriting and screen composition in 2018.
The full list, including those nominated was as follows:
Best Album
JOY AS AN ACT OF RESISTANCE WINNER
Best Contemporary Song
LOVE IT IF WE MADE IT WINNER
Best Original Film Score
AMERICAN ANIMALS by Anne Nikitin
PHANTOM THREAD by Jonny Greenwood WINNER
SPIDER-MAN: INTO THE SPIDER-VERSE by Daniel Pemberton
Best Original Video Game Score
ASSASSIN'S CREED ODYSSEY by Michael Georgiades, Joe Henson and Alexis Smith
Q.U.B.E. 2 by David Housden
SEA OF THIEVES by Robin Beanland WINNER
Best Song Musically and Lyrically
NICA LIBRES AT DUSK WINNER
Best Television Soundtrack
FLOWERS (SERIES 2) by Arthur Sharpe
HAPPY NEW YEAR, COLIN BURSTEAD by Clint Mansell
REQUIEM by Natasha Khan and Dominik Scherrer WINNER
PRS Most Performed Work
THESE DAYS WINNER
There were also individual awards for international achievement, outstanding song collection, PRS for Music Outstanding Contribution to British Music, PRS for Music International Award, Songwiters of the Year, The Ivors Inspiration Award and The Ivors Jazz Award. The full list is available here.
0 comments
The death has been reported of British-Canadian composer Derek Holman.
Born in Cornwall he was educated at Truro School, the Royal Academy and the University of London. Various teaching posts followed, including at Westminster Abbey Choir School, at the Royal School of Church Music and, following his decision to emigrate to Canada in 1965, at University of Toronto. Throughout his career he also held organist and choir-master postings, his last being at St. Simon's Bloor St, Toronto.
Holman's composing output was considerable and produced to commission, including from the CBC, the Toronto Symphony Orchestra, Canadian Brass, the Toronto Mendelssohn Choir, the Toronto Children's Chorus, the International Choral Festival of 1993, the National Arts Centre Orchestra and the Aldeburgh Connection. His output focused particularly on vocal music and includes twelve song cycles comprising some 60 songs, a children's opera, oratorios, organ and liturgical works.
In the wake of his death Holman was described by one of his pupils as 'a musician's musician – a first-rate composer, pianist and organist and conductor.'
He was a member of the Canadian League for Composers and made a member of the Order of Canada in 2003.
Derek Holman - Postlude on a Melody by Melchior Vulpius, Joel Hastings, organ
For more information about Derek Holman:
0 comments
The Holland Festival (29th May–June 23rd)
The Holland Festival explores cutting edge dance, film, music, opera, theatre, visual arts and multidisciplinary collaborations. This year Stockhausen is very much on the menu, the starting point being a screened documentary of the festival's first performance of the composer's notorious Helikopter-Streichquartett in 1995. That work appears in Mittwoch from the composer's monumental Licht sequence of 7 operas. Highlights from Licht will be performed in three parts across the whole festival (see video trailer, below).
Other festival highlights include a concert by South African artist Gerhard Marx, who makes music from car parts (7th–9th); a new installation, Eight, from Michel van der Aa, mixing music theatre, virtual reality and visual arts (available throughout the festival); contemporary choral works from young American composers, performed by Roomful of Teeth (15th); and a chance to hear Colin Benders' Electro Symphonic Orchestra, where he will present a new work for modular synthesisers and multiple speakers (22nd).
The Aldeburgh Festival (7th—23rd June)
Austrian composer Thomas Larcher is composer-in-residence at this year's festival. His works will appear throughout, with the world premiere of his Movement for Piano on 8th and the UK premiere of his opera The Hunting Gun from 7th–9th.
There will be tributes to Oliver Knussen, who was a key figure in the history of the festival, including performances of his Variations for piano, Scriabin Settings, O Hototogisu!, Prayer Bell Sketch, Ophelia's Last Dance, Coursing and other chamber works. There is also a screening of a film that was originally made to mark the composer's 50th birthday Oliver Knussen—Sounds from the Big White House.
Composers with premieres at the festival include Charlotte Bray, Caterina di Cecca, Edmund Finnis, Joanna Lee, Nico Muhly, Frederik Neyrinck and Freya Waley-Cohen. There is also radical performance art from Bastard Assignments, outdoor graffiti-style animated opera in Drive-by Shooting, and Listening Walks exploring the sounds of the natural environment.
St. Magnus Festival, Orkney (21–27th June)
Like the Holland Festival, St. Magnus offers much more than just music with theatre, dance, poetry, literature, visual art and the MagFest fringe. At its core however it is still very much a music festival. There is much established classical repertoire to enjoy and a good smattering of works by living composers, including by James Macmillan, Joan Tower, Alex Freeman and Arvo Pärt. There is also the chance to hear the premiere of Festival Director, Alasdar Nicolson's Concerto for trumpet and strings Govan Stones, performed by Tom Poulson on 25th.
Holland Festival: Aus Licht Trailer
0 comments
Belgian composer Dominique Lawalrée has died. He was 64.
Lawalrée was born in Brussels, studying at the Institut Supérieur de Musique et de Pédagogie in Namur. He began composing in 1973 under the influences of classical composers such as Satie, Stravinsky, Stockhausen, Cage, Feldman, Riley, Bryars and Messiaen and rock musicians including The Beatles, Soft Machine and Brian Eno. In 1976 he founded his own record label, Editions Walrus. It became the principle medium though which his vast catalogue, some 500 compositions and 20 albums, was disseminated. He also gave concerts in Europe and the United States, largely for small private audiences.
His style, which is simple, meditative and tonal became associated with the trend known as 'new simplicity.' A mystical experience led to a change of focus in 1994, with subsequent works focusing on the liturgy and religion more generally.
Dominique Lawalrée taught at the Ecole Normale Catholique du Brabant Wallon in Nivelles.
For more information: Matrix New Music Leuven
Dominique Lawalree - First Meeting (album)
0 comments

The Incorporated Society of Musicians (ISM) has released a new report entitled 'Impact of Brexit on Musicians':
The main findings were:
-Almost 50% of respondents identified an impact on their professional work since the EU referendum result in 2016 – 95% of whom said it was negative (from 19% in 2016, to 26% in 2017, to 40% in 2018, and to 50% in 2019)
-63% of respondents cited difficulty in securing future work in EU27/EEA countries as the biggest issue they face due to Brexit – and more than 1 in 10 respondents reported that offers of work have been withdrawn or cancelled with Brexit given as a reason.
-85% of survey respondents visit the EU27 for work at least once a year, 22% visit the EU27/EEA more than 11 times per year and more than a third (35%) spend at least a month per year working in EU27/EEA countries.
-One in seven musicians have less than a week's notice between being offered work and having to take it.
-64% of survey respondents said a two-year, multi-entry visa would allay their concerns about their future ability to work in the EU27/EEA if freedom of movement rights were lost.
-95% of respondents preferred the two-year visa over an 'extension of the Permitted Paid Engagement (PPE) visa.
-83% of respondents said it would be beneficial for a government department (e.g. BEIS) to provide a dedicated hotline for musicians to offer guidance on mobility issues
-More than half of respondents (58%) reported that they were concerned about the transportation of instruments and/or equipment in the EU27 & EEA in the future.
-Amongst other vital recommendations for Government, the report calls for freedom of movement to be protected for musicians, or a two-year working visa to be introduced.
The full report is available here.
You can read the above summary as well as responses to the report and its recommendations on the ISM website, here.
0 comments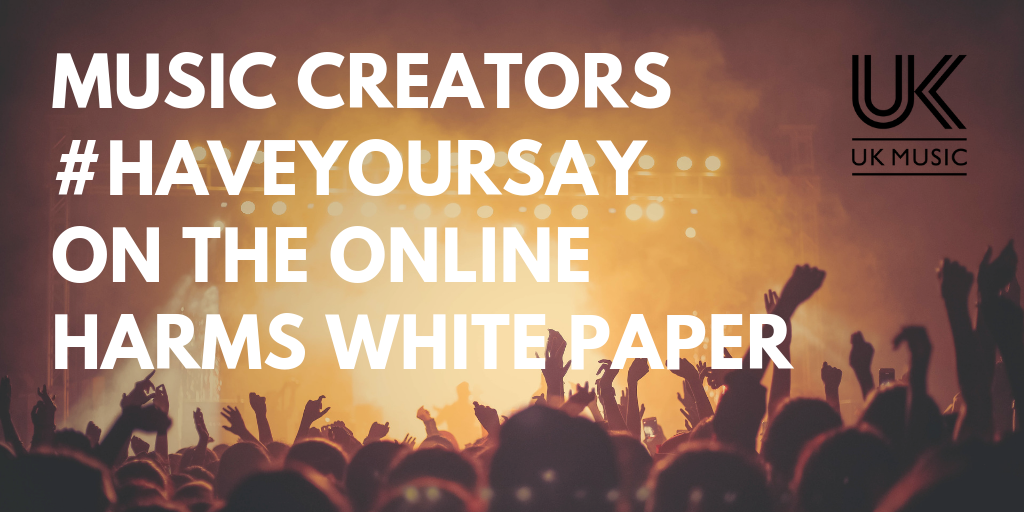 UK Music is asking composers to respond to a government consultation which will be fed into its Online Harms White Paper. Part of the paper's remit is to make tech firms more responsible for the content that they publish online. This then is an opportunity for creators to ask for better protection against copyright infringement and unfair working practices, such as poor renumeration.
More details, here.
The survey itself can be found, here.
0 comments
The Ivors celebrate excellence in songwriting and screen composition, across works released in the UK during 2018. The Awards also honour songwriters and composers with categories recognising their contribution to UK music.
The ceremony will take place on 23rd May.
This year's nominees are:
Best Album
Best Contemporary Song
Best Original Film Score
AMERICAN ANIMALS by Anne Nikitin
PHANTOM THREAD by Jonny Greenwood
SPIDER-MAN: INTO THE SPIDER-VERSE by Daniel Pemberton
Best Original Video Game Score
ASSASSIN'S CREED ODYSSEY by Michael Georgiades, Joe Henson and Alexis Smith
Q.U.B.E. 2 by David Housden
SEA OF THIEVES by Robin Beanland
Best Song Musically and Lyrically
Best Television Soundtrack
FLOWERS (SERIES 2) by Arthur Sharpe
HAPPY NEW YEAR, COLIN BURSTEAD by Clint Mansell
REQUIEM by Natasha Khan and Dominik Scherrer
PRS Most Performed Work
0 comments
C:T talks to cross-arts composer and sound designer Roberto David Rusconi, whose new work Variazioni Tiepolo will be premiered by the Minguet Quartet in May.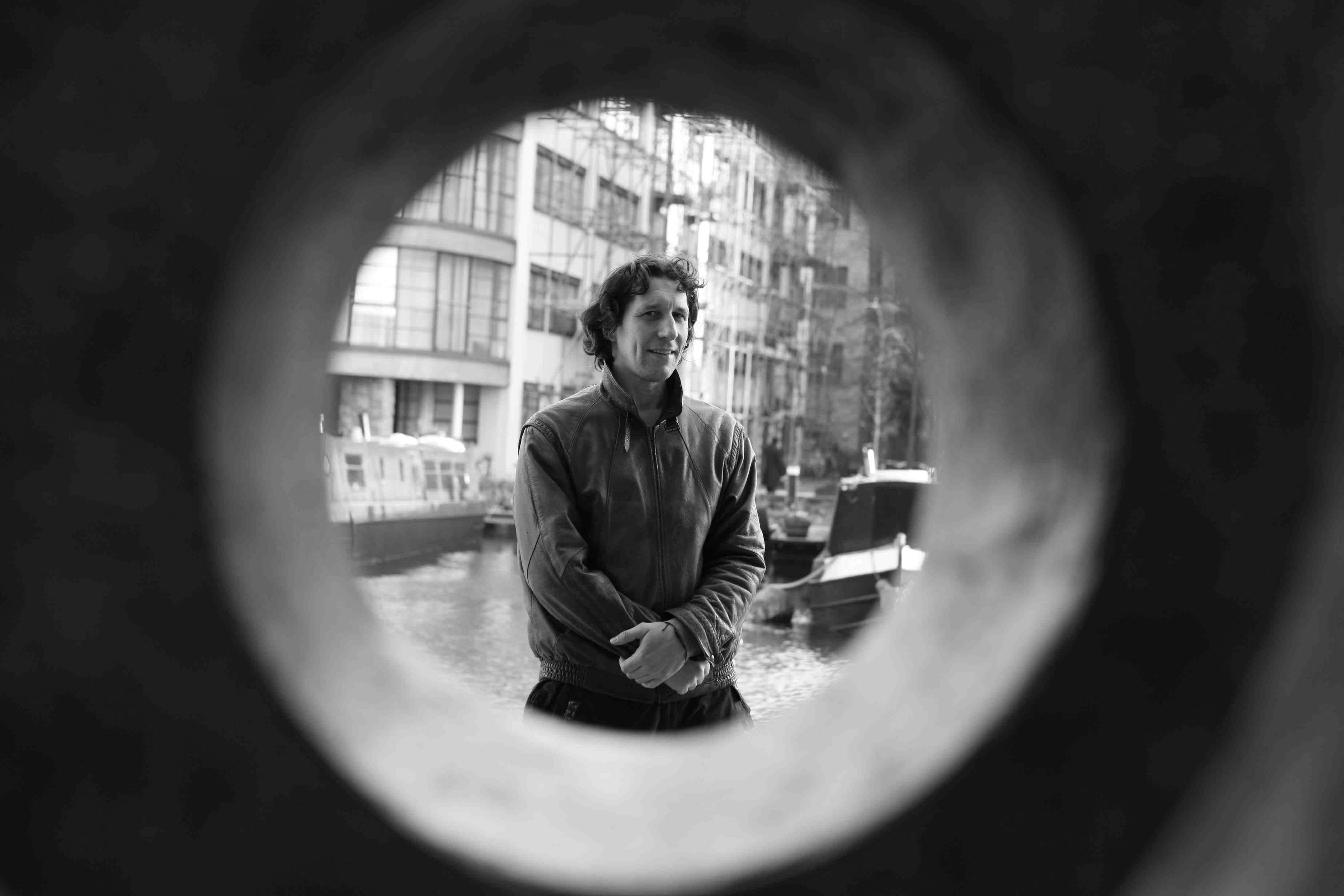 Roberto David Rusconi
Tell us something about your background.

I am a producer of immersive music for opera, dance, music theatre, screen soundtracks and art galleries. I graduated in composition, piano, choir, conducting, specialized in electro-acoustic music and have been awarded a PhD at King's College London on the relationship between music, memory and matter. My profound expertise of the international cultural scene has inspired me to pursue a career as producer, curator and education co-creative projects manager. I am particularly interested in sound projection and live digital sound processing. In recent years I have been collaborating with L-Acoustics and their new processor for immersive sound hyperrealism, L-ISA.

What was your first success as a composer?

I think my first success was the music I made under a pseudonym for the CD Game Punto per Punto that celebrated Fiat motors 100 years. 1,150,000 copies were released, and I was able to keep the copyrights on the music.
>> Click here to read the rest of the interview
0 comments
German composer, arranger and conductor Martin Böttcher died on 19th April. He was 91.
His early years were dominated by the war; a period in the Luftwaffe was followed by time as a prisoner of war. Having learnt to play the guitar during his incaceration, on his release he made a living playing jazz and arranging music for film composers, including Michael Jary and Hans-Martin Majewski.
Böttcher made his own cinematic debut in 1955, writing the music for the satirical film Der Hauptmann und sein Held. This proved to be the launch of a highly successful film and later television music career.
Perhaps his most well-known score was for the Karl May film Der Schatz im Silbersee, with its Old-Shatterhand-Melodie:
0 comments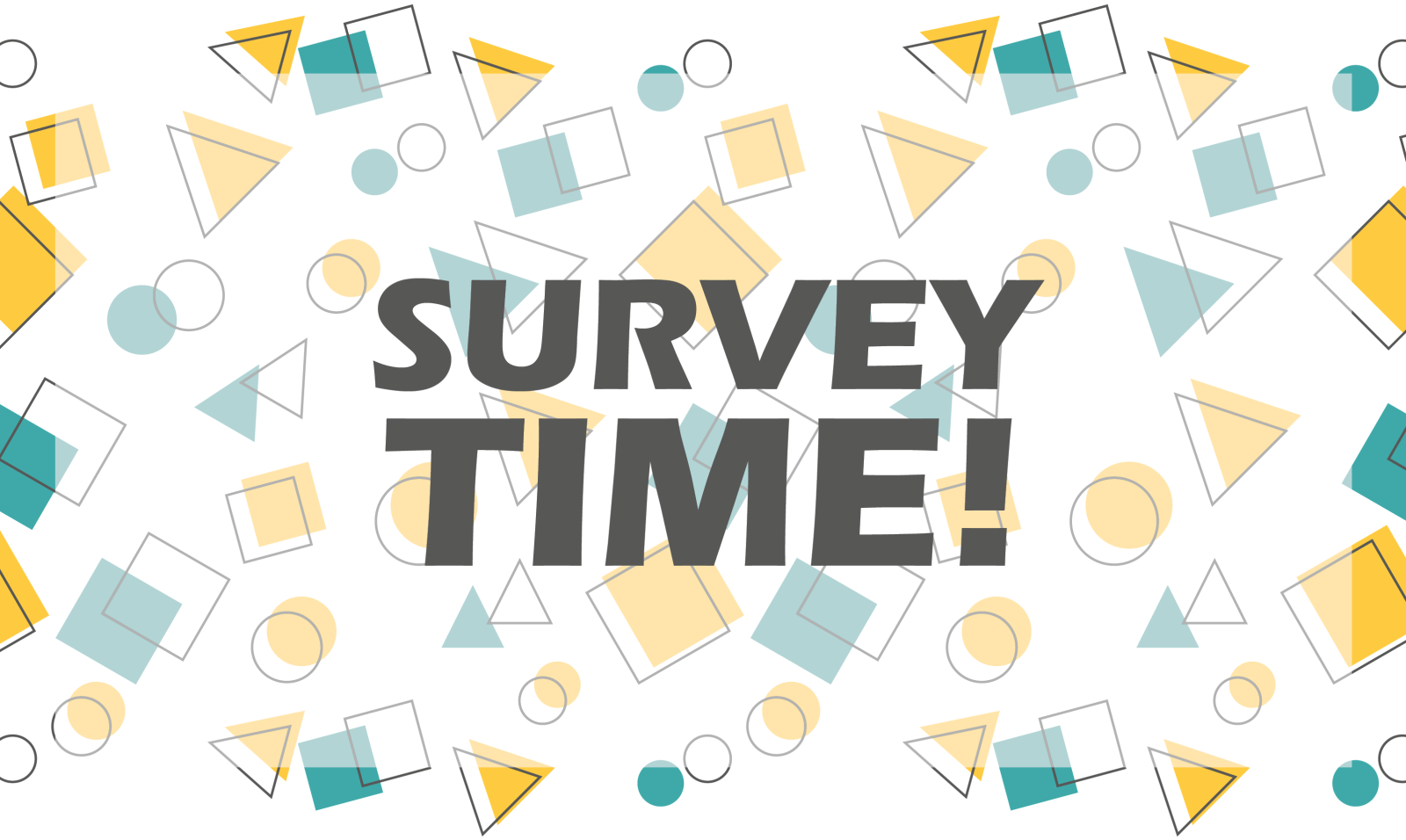 UK Music are asking composers to fill in their 2019 survey to allow them to analyse trends and to document day-to-day conditions in the UK music business.
Their last report revealed that the UK music industry contributed £4.5bn to the UK economy and sustained over 145,000 jobs. The information helped UK music to argue their case with government, to shape future strategy and to defend areas under threat.
The survey is available, here: https://www.surveymonkey.co.uk/r/UKMusic
0 comments
The Tectonics Festival takes place over the weekend of 4th–5th May in Glasgow. On the first day harpsichordist Mahan Esfahani will perform recent works by Anahita Abbasi, Miroslav Srnka, George Lewis as well as by one of the great pioneers of electronic music, Luc Ferrari. There are world premieres from the BBC SSO of works from Martin Arnold and Sarah Davachi; two BBC commissions from Christian Wolff and Juliana Hodkinson; a co-commission with WDR Cologne and the BBC from Mauro Lanza; and the UK Premieres of Jennifer Walshe's The Site Of An Investigation and Andrew Hamilton's c. Lucie Vítková is also in residence for the weekend with her installation Makeup Scores: Environmental Music. The work features scores drawn with old or expired make-up performed by Vítková with Maya Verlaak, Suze Whites and Jorge Boehringer.
The Norfolk and Norwich Festival (10th–26th) offers a whole host of cultural events, including theatre, cabaret, circus, dance, literature and visual arts. Its list of contemporary music may be a little on the light side for some, but are interesting nevertheless: an ambitious new project Celebration combining music, poetry and dance on 11th; chamber music, including new compositions from June Talbot (voice), Iain Bellamy (saxophones) and Huw Warren (piano) on 13th; new works by Venezuelan singer Nella Rojas on 15th; pianist/composer Tord Gustavsen on 16th; and composer/organist Kit Downes on 22nd (see video, bottom, for a flavour of his work).
Founded by John Metcalf in 1969, the Vale of Glamorgan Festival (18th–24th) is celebrating its 50th anniversary. It remains, as ever, focused on the music of today and particularly on music by Welsh or Welsh-based composers. World premieres this year include works by Charlie Barber, Mark David Boden, Graham Fitkin, Gareth Glyn, Lynne Plowman, Steph Power, Guto Pryderi Puw, Claire Victoria Roberts, David Roche, Ben Wallace and Robert Fokkens.
The Prague Spring Festival goes on for the best part of a month (12th–4th June) and features around fifty concerts. Amongst these is the chance to hear Harfenianna, a new Concertino for Harp and Strings by Ondřej Kukal on 20th; Jakub Rataj's æther for theremin, oboe & piano quintet on 24th; Jana Vöröšová's Cloud Atlas for saxophone quartet on 26th; and the European premiere of Miroslav Srnka's Overheating on 27th.
Of the many other premieres one can hear this month (see my picks below), I make special mention of Roberto David Rusconi's new work Variazioni Tiepolo at the Southbank Centre's Purcell Room on 17th. Rusconi is a fascinating figure whose work is informed by shamanism, ritual, music embodiment and 3D sound projection. We will talk with him here on C:T next week.
Premiere Picks
UK
1st Lighthouse, Poole. Leshnoff, Suite for Cello, Strings and Timpani.
2nd Queen's Hall, Edinburgh, Edinburgh. Dove, Accordion Concerto. Scottish Chamber Orchestra.
7th Royal Festival Hall, London. McDowall, Da Vinci Requiem. Philharmonia Orchestra, Wimbledon Choral Society.
9th Invisible Wind Factory, Liverpool. Goves, Parker, Zaba premieres. Solem String Quartet.
17th Purcell Room, London. Rusconi, Variazioni Tiepolo. Minguet Quartet.
18th BBC Hoddinott Hall, Cardiff. Bowden, Descent. BBC National Orchestra of Wales.
Europe
1st Rudolfinum: Dvořák Hall, Prague. Unknown, Winning work from the Czech Philharmonic Composers' Competition. Czech Philharmonic Orchestra
4th Liszt Academy: Grand Hall, Budapest. Elia, Implicate Inklings. Concerto Budapest.
8th Victoria Hall, Geneva. Montalbetti, Flute Concerto, "Memento vivere" Orchestre de la Suisse Romande.
16th Pierre Boulez Saal, Berlin. Widmann, Melodie. Kian Soltani, Cello; Nathalia Milstein, Piano
17th Concertgebouw: Recital Hall, Amsterdam. Davies, New work. Asko/Schönberg.
18th Concertgebouw: Main Hall, Amsterdam. de Raaff, Violin Concerto no. 2 "North Atlantic Light". Netherlands Philharmonic Orchestra.
22d Grieg Hall (Grieghallen), Bergen. Knausgård, New Work.
25th Universitetsaulaen, Universitet i Bergen, Bergen. Hvoslef, String Quartet no. 4.
25th Philharmonie 1: Grande salle Pierre Boulez, Paris. Jarrell, Piano Concerto. Orchestre Philharmonique de Radio France.
30th Concertgebouw Brugge: Chamber Music Hall, Bruges. Lang, Bernhard, HERMETIKA IX 'vox angeli II.' Nadar Ensemble.
World
2nd Symphony Hall, Boston. Currier, Aether for violin and orchestra. Baiba Skride, Violin; Boston Symphony Orchestra
2nd Walt Disney Concert Hall, Los Angeles. Andriessen, The only one. Los Angeles Philharmonic Orchestra.
10th Walt Disney Concert Hall, Los Angeles. Adès, New Ballet Work for Orchestra. Los Angeles Philharmonic Orchestra.
14th Saint-Sixte Church, Saint-Laurent, Montreal. Brown, Trumpet Concerto. Orchestre Métropolitain de Montréal.
19th University of Utah: Libby Gardner Concert Hall, Salt Lake City. Thomas, Folding. Thierry Fischer, Conductor; Madeleine Adkins, Violin; Davidson, Mark, Trombone; Hardink, Jason, Piano; Johnson, Matt, Cello; Smith, Mercedes, Flute.
24th Roy Thomson Hall, Toronto. Pal, New Work. Toronto Symphony Orchestra.
Kit Downes: Rings of Saturn
0 comments
It seems that the majestic Cavaille-Coll organ at Notre Dame has emerged from the dreadful conflagration relatively unscathed. Vincent Dubois, the organist titulaire, said 'It's a miracle! The most recent news, a priori, [the organ] is saved.' He also however, stuck a note of caution about the stability of the building, especially the vault, which was severely damaged in the fire. The priority, he said, was to remove the instrument whilst repairs are made.
This came as the first pictures have emerged of the inside of the building, which shows its fabric in much better shaped than many feared. In particular, the three rose windows, with their precious 13th century glass, appear intact.
Messiaen's Le Banquet Celeste, played by Pierre Cochereau
0 comments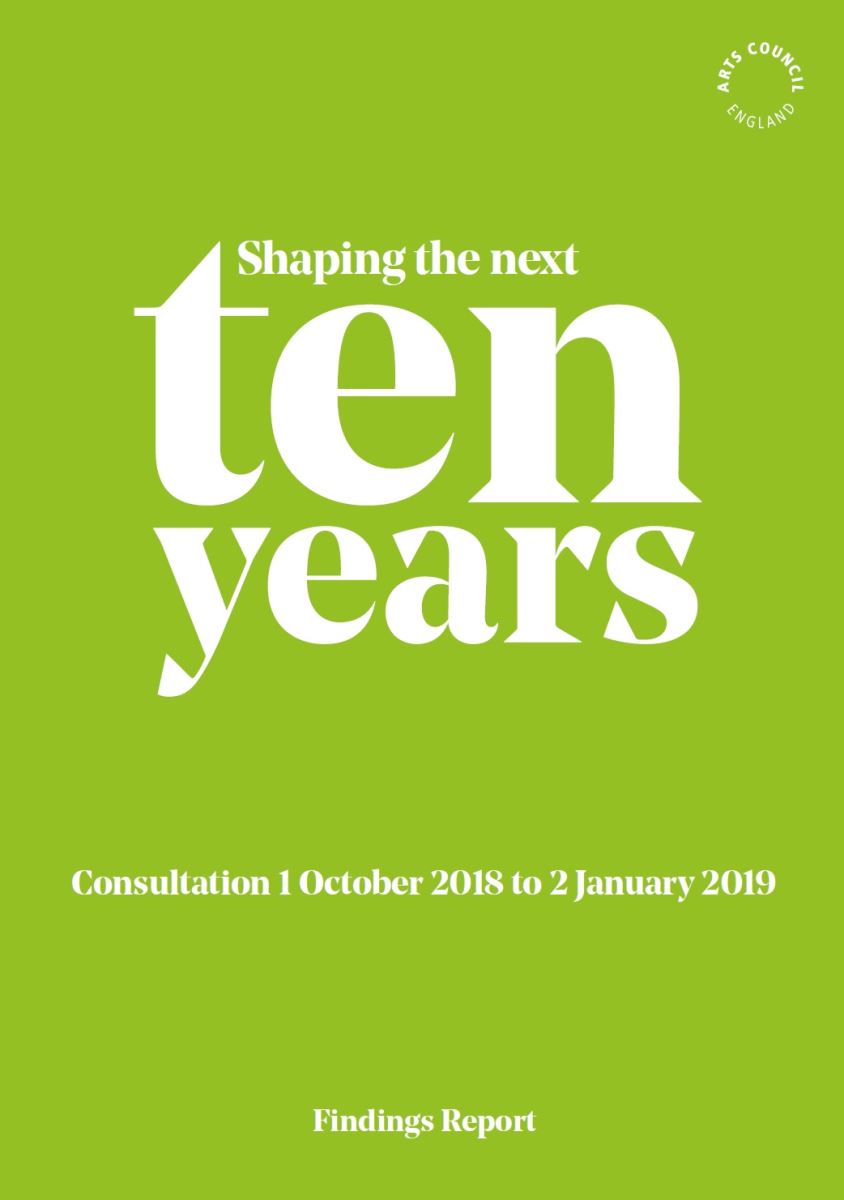 Arts Council England has published findings from a consultation exercise that aims to help formulate a strategy for its next ten years. Taking place between October 2018 and January 2019, they listened to the views of a number of interested parties—museums, libraries, arts organisations, funders, policy makers, local authorities, education and young people. The report can be read here.

Following a speech given by ACE's deputy chief director Simon Mellor given at East London Dance's 2019 Ideas Summit, The Stage reported that the new direction would mean that 'Relevance not excellence will be new litmus test for funding.' This was latter denied by the ACE CEO Darren Henley, who tweeted: ' We see no opposition between 'relevance' and 'excellence'. They can and should complement each other. The headline in The Stage article doesn't reflect what was actually said in the speech it reported.' He also said that no decisions had been made about the strategy and that a new round of consultations would begin in June. At that point, interested parties, including readers here can get involved.

0 comments

Archive


1

| 2 | 3 | 4 | 5 | ... | 26 |

Concert Listings Today & Tomorrow: