Other Resources

News Archive
Question: When is old music new music?
Answer: When a composer's music is rediscovered long after they have died.
There have been some astonishing composerly revivals during the course of music history: Bach was underrated until Mendelssohn performed the St. Matthew Passion at the Berlin Singakademie in March 1829, Mahler was largely known as a conductor in his lifetime, Ives and Conlan Nancarrow scribbled (or hole-punched) away in obscurity, but are now widely lauded.
The prospect that other composers are lying ready to be discovered is an enticing one—just think of discovering new masterpieces, a new St. Matthew Passion, Missa Solemnis or Rite of Spring. This striking infographic suggests that there may be far more works to be discovered that we had supposed: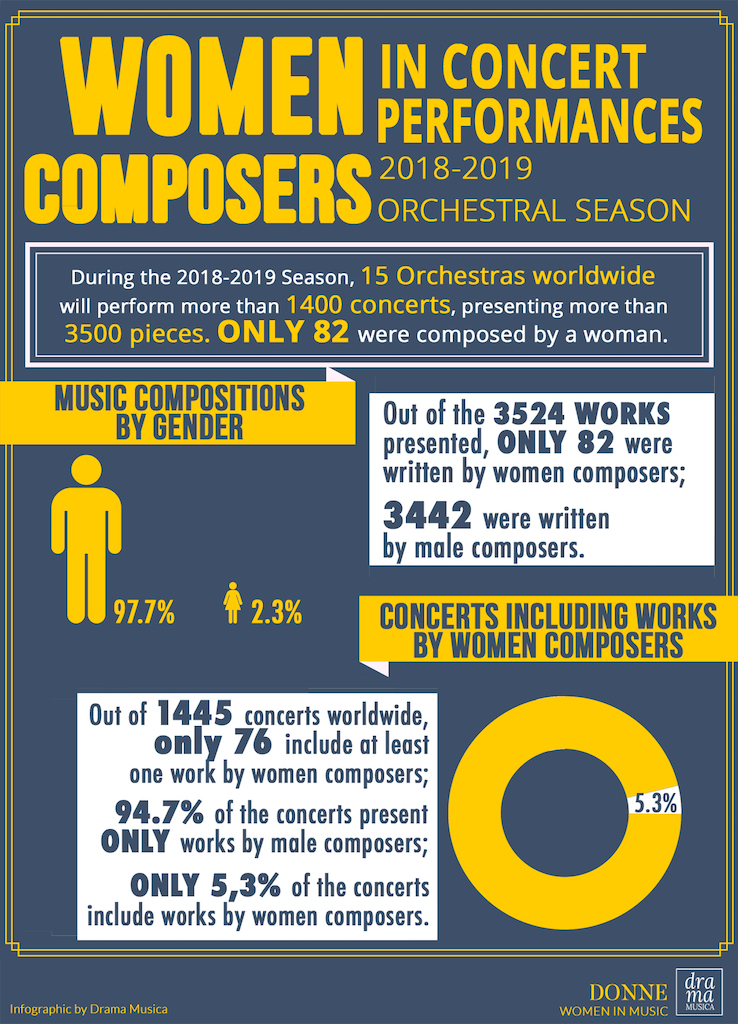 This information is from Drama Musica, a record label founded by Brazilian soprano Gabriella Di Laccio. It illustrates the inherent gender imbalance that has operated across musical history, resulting in a core repertoire that is almost entirely male.
Whilst this imbalance is partly a real reflection of the number of works written by female composers—there were fewer opportunities for women, so fewer works were written by them—the fact that so many of them have been forgotten cannot be said to be a result of the normal sifting-process of musical history. The social conditions in which these pieces were written and the period following each composer's life meant that they were more likely to be ignored than those by men. It is hard to imagine Mendelssohn reviving the music of a female composer in 1829. In more enlightened times we can.
Hence Drama Musica embarking on a CD project with the support of Arts Council of England and the Royal Conservatoire of Scotland. This first stage was the curation of five CDs dedicated to the music of female composers. Three of these concentrate on figures from the 16th to 19th centuries that have been largely forgotten but whose music is worthy of revival. The other two reveal a second strand to the project: to support the work of female composers working today. In these albums historical works by female composers are programmes with new commissions from Brazilian composers Catarina Domenici and Silvia Berg.
The CD project has since spawned its own website: DONNE, Women in Music. Talking to C:T about the project, Gabriella Di Laccio outlined her vision for it: 'The ultimate plan is for DONNE to be an international platform focused on education, visibility and equality: We want to have hundreds of videos on the website introducing historical and living female composers, bringing their stories closer to younger audiences and the general public. We will continue to expand our Big List and also develop the website to make easier for performers to find music composed by women. We will also continue to record music by women: this is very important as radio stations can only play this repertoire if there are enough good quality recordings available. And as we live in the age of music streaming, having more music by women recorded is also the quickest way to have this repertoire available to anyone who would like to listen to it'
We hope to bring more information as the website develops and CDs are released. In the meantime, here is Gabriella Di Laccio talking a little more about DONNE:
0 comments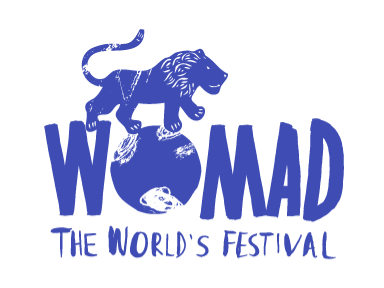 If British musicians' Brexit frustrations have sometimes lacked focus, the furore surrounding this year's Womad Festival has clarified matters a great deal.
As mentioned in an earlier blogpost, the festival organiser, Chris Smith, said that many acts refused to come to this year's festival because of a 'humiliating' visa process. In addition to this, of those that agreed to come three were denied entry and a fourth was subject to delays and thus only able to arrive 24 hours after they were due to take the stage. Other recent visa denials at Womad and beyond have included: Serbian DJ Tijana T (three times); Zimbabwean musician Thomas Mapfumo; Ghanaian guitarist, composer, bandleader and producer Ebo Taylor (who lost £17,000 in lost flights and fees after a visa refusal); the Mozambique group Djaaka; and, in 2006, Kieran Butler's violinist partner was deported back to Australia shortly before a performance (immigration officials said that she had not declared she was working).
Even for those keen to come the obstacles can be insurmountable, especially for African musicians. Not only is the application process itself costly—£244 for standard speed, £510 more if you want to do it quickly—but performers also must visit a visa application centre, which in some parts of the world are not widespread. Steve Richard, of entertainment specialists T&S Immigration Services told the Guardian that "Applicants from Mali, for example, have to travel to Dakar in Senegal for their nearest VAC," a round trip of 2000 miles.
These kinds of bureaucratic problems can, of course, work both ways, with UK musicians who want to work abroad also experiencing difficulties. Composer Howard Goodall recently wrote about his experience of travelling to Texas to rehearse and conduct the world premiere of his work Invictus: A Passion:
'the commissioning church's music & arts department were obliged to engage a team of lawyers to work on the visa submission made, initially, to the US Dept of Homeland Security to acquire a 'petition'….It took weeks…That's just the first stage. The second stage in being granted a visa (for one week's work!) is you making your own application online to the US Embassy…This took a few hours of further bureaucracy and the payment of roughly £140 of fees. The third stage is an interview at the Embassy itself, for which one has to allow approximately 3 hours to include a fair amount of queuing.'
We have heard much about European supply lines involving the automobile or aerospace industries. We hear less about artistic supply lines, which have become just as integrated with continental Europe over our 40+ years of membership of the EEC/EU. It is these that enable musicians to tour Europe without bureaucracy, for a mezzo to be flown in from Milan when Carmen loses her voice at Covent Garden, for a British orchestra to hire continental players. It also makes the UK an attractive destination for European students who wish to study in our conservatories (or for teachers who wish to teach in them), and it provides opportunities for our young to study in the EU, through Erasmus or in musical groups such as the European Union Youth Orchestra (which has already moved out of the UK).
At a time, then, when the disgrace of Womad should be leading us to reflect upon our visa regime and to look for practical solutions, we are instead in danger of extending such madness into our dealings with continental Europe too. Do we really wish for the arts scene to be drowned with yet more bureaucracy, for our musicians to lose the opportunities that are afforded by our membership of the EU?
None of this is, as yet, completely decided. In September the government will publish a much-delayed white paper outlining its post-Brexit immigration policy, and the argument on what form Brexit will take, or even if it will happen (see, especially the Independent's Final Say campaign), will continue to unfold. As such it is important that the artistic community makes it voice heard—whether it be by signing petitions, writing to MPs, going on a marches or simply by talking to friends sensibly about these issues. A failure to act will leave the process in the hands of those who care little for the arts.
0 comments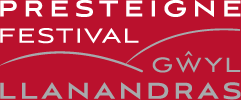 The Presteigne Festival takes place in the picturesque surroundings of the Welsh Marches just about on the Welsh side of the Powys/Herefordshire border.
This year the theme is Baltic music, celebrating the independence centenary of Estonia, Latvia and Lithuania. Composers from that region represented at the festival include: Arvo Pärt, Pēteris Vasks, Vytautas Miškinis, Vytautas Barkauskas, Vladas Jakubėnas, Raminta Šerkšnytė, Ester Mäg, Pēteris Plakidi and Tõnu Kõrvits.
As always, there will also be plenty of British contemporary music on offer. The festival opens with with Joseph Phibbs' new chamber opera Juliana, based on Strindberg's unsettling drama Miss Julie; there will be new commissions from Cydonie Banting, David Bednall, Gareth Moorcraft, Huw Watkins, Manos Charalabopoulos and composer-in-residence Martin Butler; and also birthday celebrations for Michael Berkeley and David Matthews.
Artists at the festival include the Navarra Quartet, Huw Watkins and the Choir of Royal Holloway, and Latvian violinist Kristīne Balanas, soprano Ruby Hughes and pianist Joseph Tong.
Apart from music there is also a supporting programme of art, poetry, talks, exhibitions and film.
0 comments
On Thursday the House of Lords European Union Committee reported on the likely implications for the cultural sector once the UK has left the European Union. It stressed the importance of freedom of movement and suggested that the UK urgently needed to find solutions, including the possibility of a 'touring visa.' A fuller write-up of the findings can be found at The Guardian.
The Lords report appeared a day after an interview with Chris Smith, the director of the Womad Festival, appeared in the Radio Times. He said that he has found it difficult to get musicians to perform in the 2018 festival due to a 'difficult and humiliating' visa process. He appeared to attribute this to a tightening of current procedures as a result of the Brexit vote.
If this really is the case—that even before Brexit musicians are thinking twice about coming to the UK—one wonders what it will be like after March 2019.
0 comments
And further to my last post (below), if you're in any doubt as to the extraodinary power of Bernstein's music, take a look at this electrifying video.
Sorry to say these click-baity words: but you really do have to watch to the end to experience the full effect...
0 comments
Much is being written about Leonard Bernstein in this, his 100th anniversary year. The Guardian's recent contribution offers a series of illuminating perspectives on the man—as a source of inspiration, a conductor, activist, TV star, father, composer and America icon—from experts and people who knew him. They have also made available Opera North's production of his one-act opera Trouble in Tahiti. More information and a synopsis is available on their website, or you can dive straight in here:
0 comments
The theme at this year's festival is 'childhood', with many projects aimed specifically at the younger generation. This includes Schraffur by festival composer-in-residence Fritz Hauser. It will include 300 participate of all ages and draw upon the childlike practice of cross-hatch sketching.
Other works will take up themes of children and childhood. Sir Simon Rattle will conduct Maurice Ravel's L'Enfant et les Sortilèges and there will be works that have a background related to music education, such as Sergei Prokofiev's Peter and the Wolf. A prominent role will also be given to fairy-tale-related material and there will be attempts to understand the psyches of composers such as Mozart and Bruckner, who did not adapt to the rules of adulthood. The festival will also take up the phenomenon of "child prodigies."
There is a strong streak of new and recently written music throughout the programme. Highlights include the world premiere of Fritz Hauser's Rundum for large ensemble on 25th; György Kurtág's Stele for large orchestra on 26th; the world premiere of Peter Eötvös's Reading Malevich on 1st September; and a sequence of seven Stockhausen events, including the Swiss premiere of his INORI on 2nd September and a performance GRUPPEN on 9th September conducted by Simon Rattle, Matthias Pintscher and Duncan Ward. Throughout the festival it will also be possible to see Wolfgang Rihm working with youngsters on the Composer Seminar project.
0 comments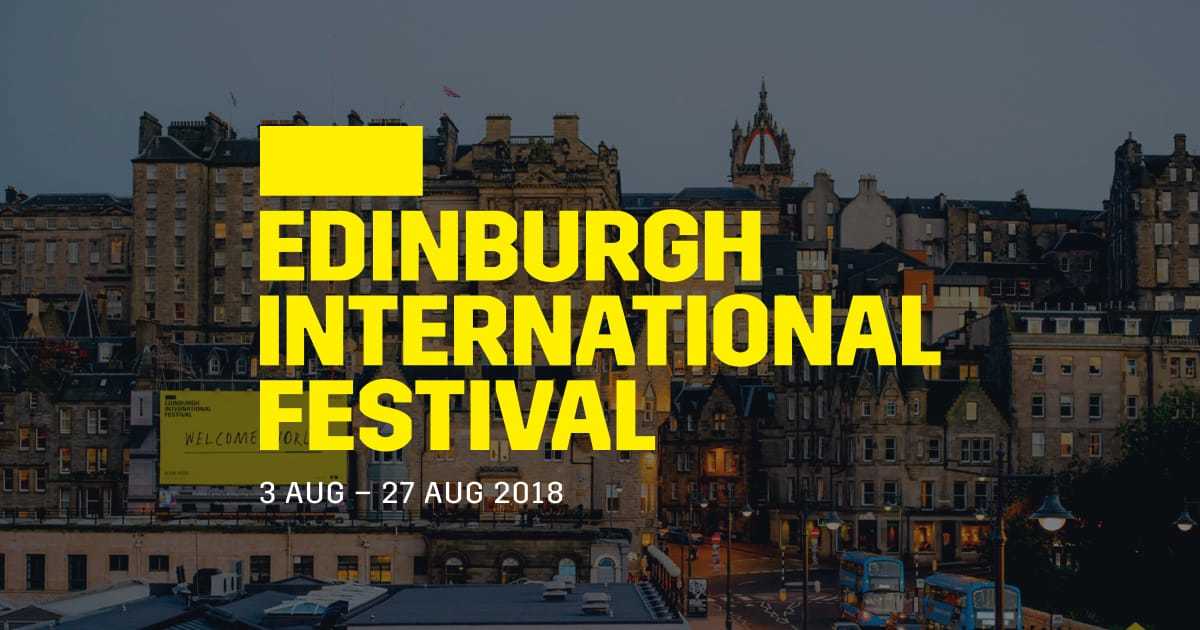 Olly Knussen's marvellous Flourish With Fireworks, performed as an opener at the First Night of the Proms, was a seemly way to mark the sad news of his death.
In other respects it was a concert where it might have been better to be outside rather than inside the Albert Hall. Not because of any lack in musical quality, but because of the effective projections that accompanied Anna Meredith's Five Telegrams—though there was a half-hearted attempt to reproduce them inside the auditorium, they worked far better on the outer shell of the building.
Meredith's score is inspired by impersonal multiple choice postcards sent by soldiers on the front in the Great War (see The Guardian for a fuller account). Her response to them was both monumental and moving, the massed forces deployed effectively (if sometimes a little mechanistically) in the brutal climaxes and with hypnotic tenderness elsewhere.
The work was a co-commission by the BBC and the Edinburgh International Festival, so there will be another chance to hear it in the opening concert in Scotland on 3rd August. As well as all the other delights offered by the Edinburgh Festival, there is also a fair bit of other new(ish) music to be found there, including works by Thea Musgrave, Eric Whitacre, John Estacio, Arvo Pärt, Toru Takemitsu, Esa-Pekka Salonen and a world premiere from Peder Barratt-Due. EIF will also be making a contribution to the ongoing Bernstein festivities, with performances of his Piano Trio, Arias and Bacarolles, Symphony No 2 The Age of Anxiety, Serenade, Symphonic Dances from West Side Story and Three Dance Episodes from On the Town.
To return to the Proms briefly. As I often say, do keep popping back to this blog post, here, to see C:T's summary of the rest of the new music available there. Like last year the BBC does seem to be adding video content at these links (just click on the date) so you can also catch up on what you've missed. The first night is already there though the three premieres on 15th are so far only available on BBC iPlayer.
If you are taking time to catch up on that concert, may I heartily recommend you listen to the splendid Sidechaining, a new work by C:T's very own David Bruce, available directly, here.
0 comments
Christian Morris talks to composer Kenneth Hesketh, who, in his 50th birthday year, reflects upon his work to date, current inspirations, mortality and the things he wished he'd known when starting out...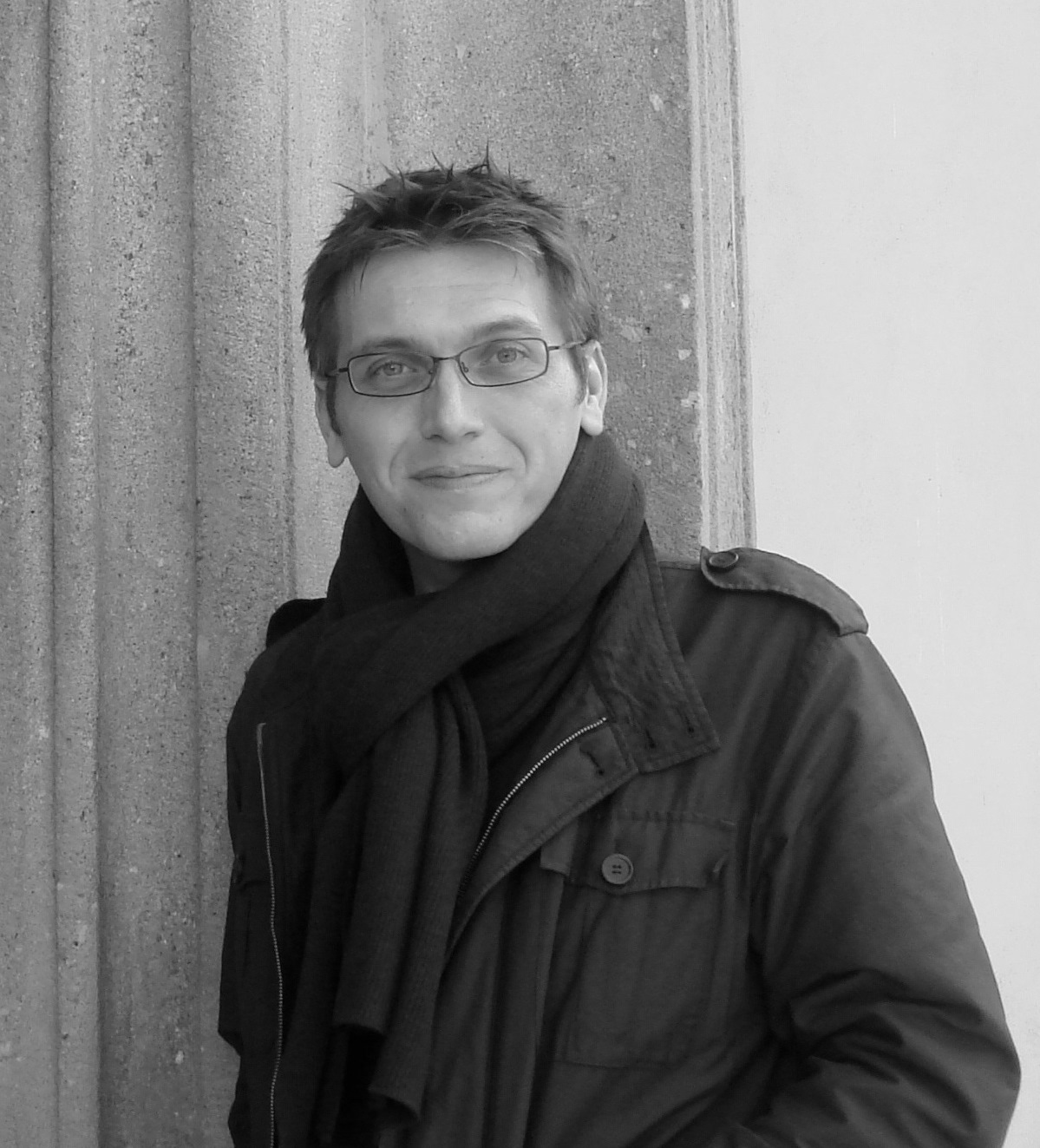 Kenneth Hesketh (photo: E.Thornton)
You crowned 2017 with a British Composer Award for your wind ensemble piece In Ictu Oculi. Now that work will form part of the programme for a new CD with the BBC National Orchestra of Wales, to be released around your fiftieth birthday. Tell us about this new version of the work and the CD.

In Ictu Oculi - Three Meditations was originally commissioned and premiered by the National Youth Wind Ensemble, conducted by the marvellous Phillip Scott in April 2016. I've worked with Phillip for over ten years, but with this commission I really felt it was the first time I had the chance to write something authentic to myself in this medium.

It's a special piece for me (dedicated to the memory of my grandmother) and of course, being awarded a British Composer Award not only felt good, it felt right that it should be this piece that precipitated it. I'd been shortlisted twice before in this category with lighter pieces and felt that if I wasn't getting anywhere with them I didn't have a chance with this. It's good that one can still be surprised!

As this piece fits into an ever-enlarging cycle of works that cluster around ideas of momento mori, vanitas and memorial, I felt it should be more widely available and so prepared the orchestral version. From the moment I knew the disc would be recorded I felt the orchestral version should be present, but it was only until much later that I decided to make it the title work for the disc. In approaching the work in orchestral terms, certain other aspects had to be addressed as well. In order to allow the strings an equal part and not simply be an additional gloss, the structure of the work had to be adapted; for example, the orchestral introduction is notably longer than the wind version as are other transitional sections. Keeping the 4 saxes in the orchestral context, rather than rescore or absorb them, was a first for me and certainly added a colour I had never utilised before. The superimposition of new material not only added density and detail it also appealed to my love of the labyrinthine. The result is not a bifurcation into two different works, but rather a single work that occasionally phases in and out of perspective with itself.
>> Click here to read the rest of the interview
0 comments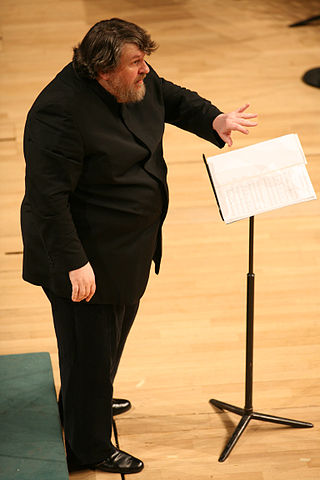 The musical world today mourns the loss of one of the outstanding figures in contemporary British music, composer and conductor Oliver Knussen, CBE. He was just 66.
Ever self-critical his compositional output was not large, each piece instead being marked by a crystalline perfection and marvellous ear for orchestration. Always generous with his time, he was also a crucial figure in supporting the development of the younger generation of composers. He will be sorely missed.
Tributes have been pouring in from his many friends and colleagues.
The Birmingham Contemporary Music Group, with whom Knussen had a long-running association as conductor and Artist-in-Association have put up a personal tribute page, including the following words:
'Birmingham Contemporary Music Group are devastated to learn of the passing of our dearest friend and Artist-in-Association, Oliver Knussen….We cannot begin to process the loss of this wonderful man to both the musical community and the wider world.'
The Principal of the Royal Academy of Music, where Knussen was an honorary member of staff, released this statement:
'The news of Olly Knussen's death comes as a huge shock to all of us. He was a deeply loved teacher and friend. Olly's years of regular visits here as Richard Rodney Bennett Professor of Music will remain amongst the most memorable and treasured for all of us who worked with him.'
The BBC Proms tweeted:
'We are deeply saddened by the death of Oliver Knussen, a dear friend and colleague to the Proms. Olly performed at more than 30 Proms across 4 decades, memorably marking his 60th birthday in 2012 (article below) when he conducted the @bbcso in a performance of his 3rd Symphony.'
Composer Mark-Anthony Turnage remarked:
'He was like my dad really, he was just so generous and kind apart from being an amazing musician. He was a great teacher as well. He used to say to me: just get on with it, don't listen to other people, you will be played by orchestras.'
Full obituaries are already available here:
There will surely be many more.
0 comments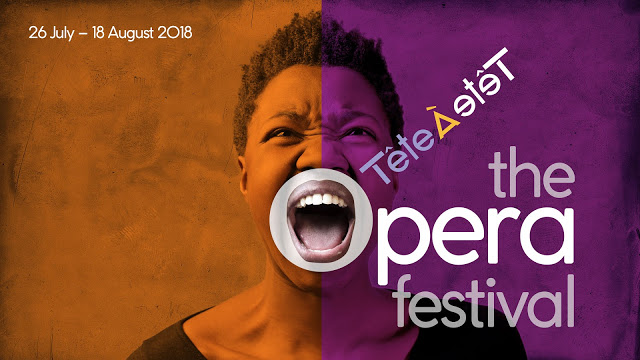 Tête à Tête director Bill-Bankes Jones describes opera as 'the most visceral of art forms. Unless its driver is something that forces a raw primal cri de coeur, it makes no sense.' Hence some of last year's themes: 'the moment of childbirth, an all-consuming frustration at Trump's Immigration ban, knife-throwing, and Brexit.' This year, being equally troubled, promises more such rage and frustration.
The festival opens with Cubitt Sessions, small free performances given in the King's Cross area. These include Errollyn Wallen and her band performing selections from The Errollyn Wallen Songbook; Nightshade: Aubergine, a kind of culinary 'music theatre road movie'; and Toscatastrophe, the festival's attempt to 'massacre' (their word) a classic opera.
Whilst the main programme defies categorisation it is possible to discern the cri de coeur to which Bankes refers—operas include: The Good Immigrant, an exploration of race & identity in contemporary Britain; Blue Electric, which features 'Cafés and nightclubs, shifty boyfriends and broken friendships'; Nibiru, a 'techno tone-poem musing on the end of the world, estate agents, social networking, internet conspiracy theories, and large, invasive, tap-dancing happeee-celestial bodies'; and Earth Makes No Sound, a 'provocation about our planet and how we look after it.'
There's a lot else besides, most of it not nearly so angsty, so have a rummage round in the programme before deciding whether you want to attend. I can only say that I spent a splendid few days at Tête à Tête last year—so whatever you see it will provoke and entertain (and maybe infuriate just a tiny bit too…).
0 comments
In addition to the excellent new Andrew Hamilton disc, NMC, in association with the PRS Foundation, has released two more recordings in its New Music Biennial series: Eliza Carthy's Rivers and Railways, a collaboration with Moulettes; and Sam Lee's Vocals, a collection of songs from in and around the city of Hull. Onyx Brass have also released Onyx Noir (see video, bottom), a collection of contemporary jazz music for brass quintet featuring 12 composers.
On Nonesuch, Thomas Bartlett and Nico Muhly collaborate on a collection of 9 songs entitled Peter Pears: Balinese Ceremonial Music. They are inspired by three Colin McPhee gamelan transcriptions, also featured on the disk. June also sees their release of a new recording of John Adams' 2005 opera, Doctor Atomic.
On Wergo Isolde & Tristan / Dreamdancers features two double concertos by Munich-based composer Enjott Schneider that 'use unconventional combinations of solo instruments to make poetic contradictions audible.' Libres en el sonido is a collection of seven works by Argentine-Uruguayan composer Graciela Paraskevaídis for Ensemble Aventure. The Philosophy of Composition, meanwhile, is a collection of pieces by South African Michael Blake that explore the period between his retirement to a village near Cape Town in 2008 and his relocation to France in 2015.
Toshio Hosokawa's orchestral triptych Meditation, Nach dem Sturm and Klage is the composers response to the 2011 Tōhoku earthquake and tsunami. It is released on Naxos with Autumn Winds, a work for shakuhachi and orchestra. Also on Naxos, finally, is a collection of Hans Werner Henze works for violin and viola featuring Peter Skærved (violin and viola) and Roderick Chadwick (piano).
0 comments
Norman Lebrecht over at Slipped Disc has just posted this fascinating video of Robin Holloway in conversation with Paddy Gormley about his life and work. There are also a short section featuring Holloway working with performers.
Our thanks to him for making this available.
0 comments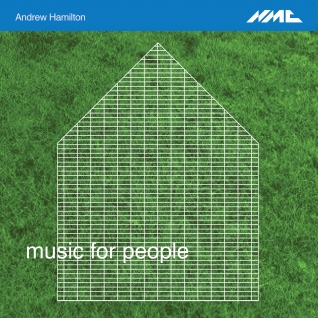 Andrew Hamilton's Music for People, a new album on NMC, contains three works by the composer: music for people who like art, for voice and ensemble; To the People for soprano and percussion; and music for roger casement, a 'quasi-chamber concerto' for harmonium.
music for people who like art sets text from 25 Lines of Words on Art: Statement by American artist Ad Reinhardt. In it the singer repeats the line 'Art is Art' over a gradually evolving ('micro-modifications', as Liam Cagney explains in his excellent liner notes) musical landscape. Hamilton's minimalist credentials are very much on display, then, though what is most striking is how wittily he deploys his material, with long pauses, unexpected interjections ('Yeah!') and plenty of throwaway postmodern musical gestures. The result is not exactly lacking in seriousness, but one has the impression that Hamilton composes with a barely suppressed grin. It is infectious.
One could write almost exactly the same of the music for roger casement, even though the piece is inspired by a serious event—Roger Casement was an Irish nationalist who was executed by the British for treason in 1916, not before they also blackened his name with allegations of homosexuality. The humour is still here though it has most definitely turned black—there is a sense of gothic horror to the whole proceedings, with the whining sounds of the harmonium and the gradual sense of disintegration that the runs towards the frenzied final peroration.
To The People sets excerpts from French philosopher Jean Baudrillard's book America, the title being inspired by German artist Blinky Palermo's abstract paintings To The People of New York City. The work is divided into seventeen movements, the longest lasting more than six minutes, the shortest just twenty seconds. It is surprisingly different in atmosphere from the other two pieces—sparse, straight-faced—even if it does share many of their stylistic fingerprints. What it lacks in immediate physical exhilaration, however, it makes up for in subtlety of inspiration. There also moments of sublime beauty, most notably in the hushed final movement.
Read an interview with Andrew Hamilton, here.
0 comments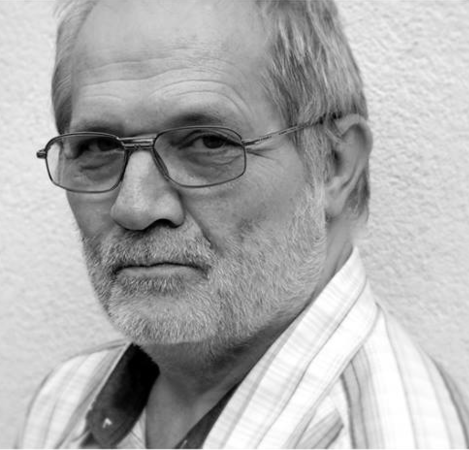 Germany's Goethe-Insitut makes an annual award for those who 'have performed outstanding service for the German language and for international cultural relations.' One of this year's prize winner is Hungarian composer and conductor Péter Eötvös. From the prize page:
'With his compositions and interpretations of the works of contemporaries during and after the Cold War, the Hungarian composer and conductor Péter Eötvös advanced a common European musical culture and continues to influence it today.'
More on the Goethe-Insitut website.
0 comments

This year's Cheltenham Music Festival packs an impressive 65 events into its two weeks, with plenty of new music to boot.
There's a chance to hear Colin Riley's 'new kind of song-cycle' In Place on 8th. The composer will also be there to talk about the work beforehand. The festival will play its part in the Bernstein centenary celebrations with performances of On the Town on 10th, Chichester Psalms on 11th and Candide on 12th. Choral aficionados might want to make a special effort for the Chichister Psalms performances, which will feature some of Stephen Cleobury's last concerts directing King's College Choir.
World premieres include Gavin Higgins' Gursky Landscapes with David Cohen and the Carducci Quartet on the 6th; new works for the Juice Vocal Ensemble written by the Cheltenham Composer Academy participants on 14th; Kenneth Hesketh's The Singing Bone as well as a new Debussy arrangement for the Berkeley Ensemble on 14th; and Juliana, a new chamber opera by Joseph Phibbs on 15th.
The full programme is available here.
0 comments

On Monday PRS announced the latest The Open Fund and Women Make Music recipients. The Open Fund is divided into two sections, one for the development of outstanding songwriters and composers, the other to support new music projects. Women Make Music supports the development of outstanding women songwriters and composers.
Congratulations to all of the recipients:
The Open Fund for Music Creators
Aidan O'Rourke
Ailie Robertson, Donald Grant, David Fennessy, Aidan O'Rourke, Alasdair Nicolson
Balladeste
Cosmism (recording as The Long Now)
Craig Armstrong and Calum Martin
David Mackenzie – Stantz
Edward Jessen
Ensemble x.y
Graham Fitkin
Greg Wanders
Iain Chambers
James Chapman (Maps)
Jenni Roditi, Toby Thompson, Candida Valentino, Haymanot Tesfa, Cassie Yukawa-McBurney
Jon Shenoy
Kitt Philippa
Lanterns on the Lake
Makola
Peaness
Polo
Ruta Vitkauskaite
The Ninth Wave
Wu-Lu
Zara Nunn
The Open Fund for Organisations
Abram Wilson Foundation for Creative Arts
Brainchild Festival
Capsule
Celtronic Derry Ltd
Chineke Foundation
Dumbworld ltd
English Folk Expo
Eye to Eye
Feral Arts
HD Arts Productions CIC T/A Hidden Door Festival
Immix Ensemble
In Place Of War
Irene Taylor Trust
Jazz re:freshed Ltd
Knockengorroch cic
Low Four
National Youth Orchestra of Great Britain
OneFest CIC
Severnside Composers Alliance
Showcase Scotland Expo
Small Green Shoots
Sound City (Liverpool) Ltd.
Sounds from the Other City
Streetwise Opera
Sŵn Festival Ltd
the hub arts lab CIC
The Riot Ensemble
The Stoller Hall
The Sunday Boys
Three Choirs Festival
Transgressive North
VALLEY COMMUNITY THEATRE
WITCiH
York Mediale
Z-arts
Women Make Music
Bellatrix
Caswell
Catherine Kontz
Chagall
Dorcha
Getrude Veremu
Giulia Grispino
Gwyneth Herbert
Kathryn Tickell
Laura White
Lucinda Chua
Mithila Sarma
Pink Kink
Shingai
More here.
0 comments
Christian Morris talks to leading British composer Edward Gregson. Now ten years into retirement from a distinguished academic career, his composing work is more vigorous than ever, with his recent Four Etudes for brass band being nominated for a 2017 British Composer Award.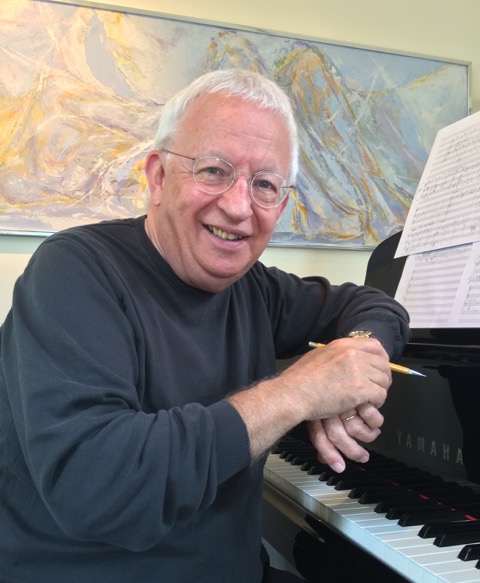 Edward Gregson
When we first started communicating by email you told me you 'had you head down orchestrating.' Would you like to let us know what you have been writing?

I've been working on a Halle commission, a large-scale piece for their Children's Choir and Orchestra. I'm delighted that they take these kinds of commissions seriously by involving the orchestra as well, because the experience for the children in the choir is so much more enhanced. They have around 80-90 voices, between 8 and 12 years of age, 'who enjoy singing and love a challenge!'

However, besides trying to write music that will both challenge and satisfy such a choir (a difficult task in itself), one of the other most demanding elements is scoring it for a full orchestra and trying to achieve a realistic balance between the forces. The work also has two narrators (male and female) that add to the overall dramatic story.

Anyway, the work is called The Salamander and the Moonraker - An Adventure Story in Music - with story and text by Susan Gregson (who also happens to be my wife!). It's around 35 minutes long (so a lot of orchestration!) and will be premiered on 1st July this year at Manchester's Bridgewater Hall. So you see why I had my head down trying to finish it when you contacted me. I should add that the choir has had the vocal score since before Xmas, so they have already been working hard on it.
>> Click here to read the rest of the interview
0 comments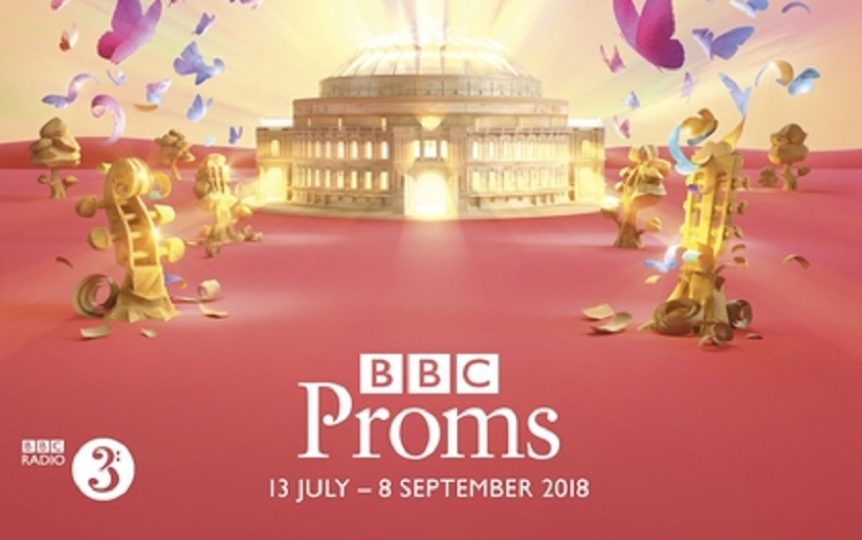 New works seemed a bit thin on the ground at 2017's BBC Proms, so it is good to see a healthy 19 world premieres this year. The biggest winners are: Anna Meredith, whose Five Telegrams on the first night will tap into the centenary of the end of the First World War and Roxanna Panufnik, whose Song of Darkness and Light will open the last night.
That these two high-profile commission slots are given over to female composers is no coincidence—2018 also marks 100 years since the granting of the vote to women over 30. The anniversary is being celebrated through the promotion of these and other female composers, including Laura Mvula, Bushra El-Turk, Tansy Davies and Lili Boulanger.
Other notable premieres to look out for include, in August, Simon Holt's Quadriga on 13th; a new Rolf Wallin Violin Concerto on 21st; Iain Bell's Aurora on 29th and, intriguingly, two small works from Benjamin Britten on 6th. Do also check in for the three premieres on 15th July. These form part of the 40th birthday celebrations of BBC Young Musician of the Year and include the first performance of Sidechaining by C:T's very own David Bruce.
The Proms will also be contributing to the Bernstein at 100 celebration with performances of West Side Story, On the Town and a tribute to his televised educational work with the event The Sound of an Orchestra. There will also be the chance to hear the first UK performance of his unfinished ballet Conch Town.
Here, then, is the complete list of regional, national and world premieres at this year's Proms. As in previous years do check back to this list once the festival is in full-swing—clicking on the date should take you directly to any performances you have missed.
July
13th Anna Meredith, Five Telegrams (world premiere)
13th Georg Friedrich Haas, Concerto Grosso No. 1 (UK premiere)
15th Ben Foster, Fantasia on the Young Musician Theme, (world premiere); Iain Farrington, Gershwinicity (world premiere); David Bruce, Sidechaining (world premiere).
25th Tansy Davies, What Did We See? (orchestral suite from 'Between Worlds') (world premiere).
30th Jessica Wells, Rhapsody for solo oud (world premiere)
August
5th Mark-Anthony Turnage, Maya (UK premiere); Anders Hillborg, Bach Materia (UK premiere); Uri Caine, Hamsa (UK premiere)
5th Olga Neuwirth, Aello - ballet mécanomorphe (UK premiere); Steven Mackey,
Triceros (UK premiere).
6th Benjamin Britten, A Sweet Lullaby (world premiere); Benjamin Britten, Somnus (world premiere); Mark-Anthony Turnage, Farewell (world premiere); Lisa Illean, Sleeplessness ... Sails (world premiere)
13th Simon Holt, Quadriga (world premiere); Suzanne Farrin, new work (world premiere)
14th David Robert Coleman, Looking for Palestine (London premiere)
17th Philip Venables, Venables Plays Bartok (world premiere)
20th Per Nørgård, Symphony No 3 (UK premiere)
20th Laura Mvula, The Virgin of Montserrat (world premiere)
21st Rolf Wallin, Violin Concerto (world premiere)
27th Bushra El-Turk, Crème Brûlée on a Tree (world premiere); Leonard Bernstein, Conch Town (UK premiere).
29th Iain Bell, Aurora (world premiere)
September
3rd Nina Šenk, Baca (world premiere)
8th Roxanna Panufnik, Songs of Darkness (world premiere)
More themes and picks can be found in this interview with BBC Proms Director David Pickard
0 comments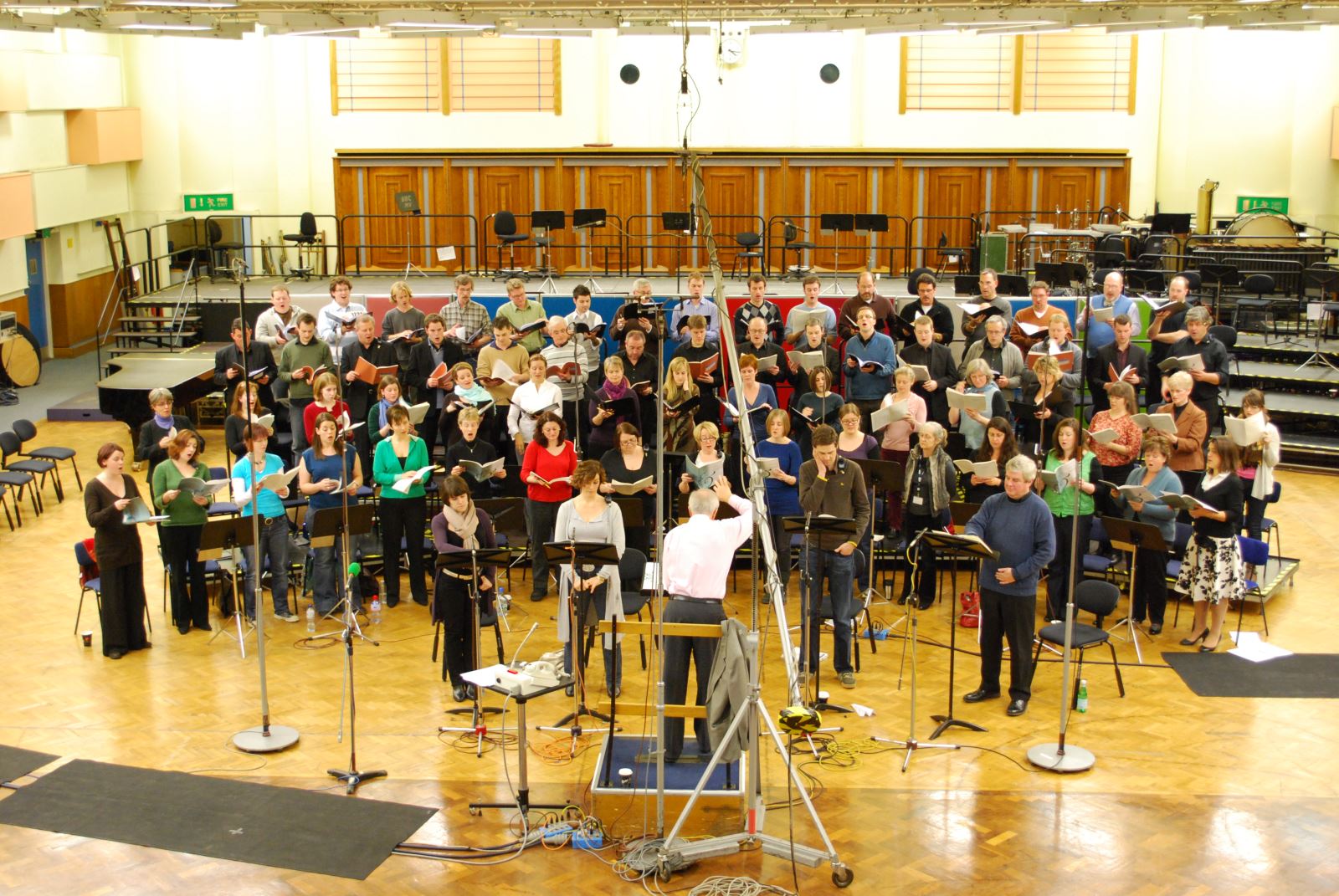 The BBC announced yesterday that it is to leave its Maida Vale Studios.

Starting life as the Maida Vale Roller Skating Palace in 1909, it has since played host to BBC's Radiophonic Workshop, to many pop and classical musicians and, from 1967 to 2004, to the John Peel Sessions. It is also the home of the BBC Symphony Orchestra, who frequently perform concerts of new music there. The BBC plans to relocate to a new 'state-of-the-art facility in east London.'

In his note to staff, Director-General of the BBC, Lord Hall said:

"I understand how much our musical heritage at Maida Vale means to us, to artists and to audiences…We haven't taken this decision lightly. But we're determined to ensure that live music remains at the heart of the BBC and moving to this new development gives us the opportunity to do just that."

More information available on the BBC website, here.

0 comments

Archive


1

| 2 | 3 | 4 | 5 | ... | 22 |

Concert Listings Today & Tomorrow: