Other Resources

News Archive
Austrian composer Olga Neuwirth received the Österreichischen Ehrenzeichen für Wissenschaft und Kunstthe (Austrian Decoration for Science and Art) yesterday. Part of the celebration consisted of a eulogy from Greek composer and conductor Konstantia Gourzi. The award came the day after the world premiere of Neuwirth's new opera Orlando, based on Virginia Woolf's 1928 novel Orlando: A Biography.
Orlando rehearsal preview
0 comments
Yesterday evening the Ivors Academy announced the winners of the 2019 Ivors Composer Awards.
Ivor Novello Awards were presented across eleven nominated categories that included jazz composition, works for chamber ensemble and those written for Amateur or Young Performers. In addition, two composers were recognised for their wider contribution to music through the presentation of Ivor Novello Awards for Innovation and Lifetime Achievement. Of the thirteen composers awarded, all but one was honoured by The Ivors Academy for the very first time, with the majority presented to female composers.
Many congratulations to all of the winners, who were as follows:
AMATEUR OR YOUNG PERFORMERS
The Salamander and The Moonraker by Edward Gregson
CHAMBER ENSEMBLE
Flute Concerto by Dai Fujikura
CHORAL
Pocket Universe by Geoff Hannan
COMMUNITY OR EDUCATIONAL PROJECT
Convo by Charlotte Harding
JAZZ COMPOSITION FOR LARGE ENSEMBLE
Jumping In by Laura Jurd
JAZZ COMPOSITION FOR SMALL ENSEMBLE
There is a Crack in Everything by Alison Rayner
ORCHESTRAL
The Book of Miracles (Trombone Concerto) by Gavin Higgins
SMALL CHAMBER
Leafleoht by James Weeks
SOLO OR DUO
Invisible Cities by Charlotte Bray
SOUND ART
Aeons: A Sound Walk for Newcastle by Martin Green
STAGE WORKS
Harriet ('Scenes in the life of Harriet Tubman') by Hilda Paredes
INNOVATION
Anna Meredith MBE
LIFETIME ACHIEVEMENT
Erika Fox
0 comments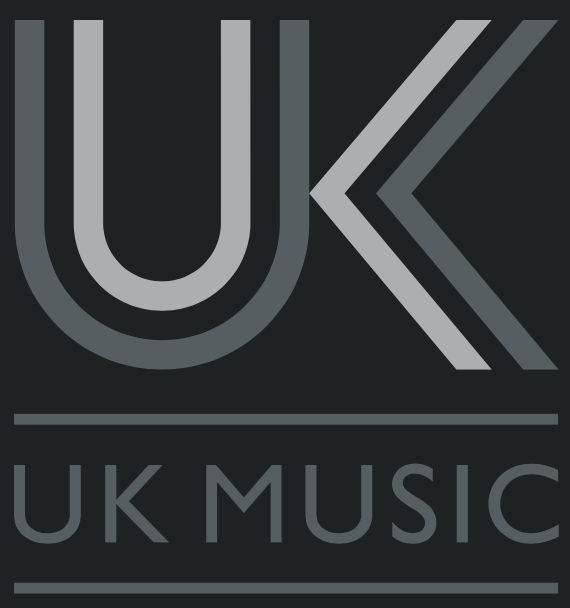 Industry body UK Music has called upon the British government to recognise the power of music to improve wellbeing and boost the development of young people
UK Music CEO Michael Dugher has called on politicians and policymakers to recognise the "transformative" impact that music can have on mental health and wellbeing.
In a speech on Monday December 2 at music therapy charity Nordoff Robbins' Social Value of Music conference, UK Music CEO Michael Dugher outlined the crucial value of music to society and the economy.
Quoting the Music's Music By Numbers report (see here) he revealed the UK music industry now contributed a record £5.2 billion a year to the economy.
Dugher also highlighted findings from the Cultural Learning Alliance, which found that exposure to music enhanced cognitive abilities by 17 per cent. He also pointed to a study in the American Journal of Hospice and Palliative Medicine which revealed 96 per cent of patients had positive responses to music therapy.
Ahead of the looming General Election on December 12, Mr Dugher urged the next Government to set up an inter-departmental strategy on music and health to focus all the social benefits that music can bring.
He added: "This is a vitally important area and something that I and my colleagues at UK Music have already been talking to the Government about. It would be key in mapping out how we maximise the benefits of music for everyone."
Mr Dugher said that "rhetoric needs to be matched by action...including on funding".
In his speech, Mr Dugher referenced the impact of music on health and wellbeing by highlighting
-evidence from the All-Party Parliamentary Group on Arts, Health and Wellbeing that music therapy reduces agitation and the need for medication in 67 per cent of people with dementia.
–Government estimates that arts participation rates in England result in NHS cost savings of £168.8 million due to reduced GP visits.
He said "We all know from personal experience how a particular piece of music can calm us, can lift our mood when we're feeling down or depressed, can help us celebrate and feel good, can give us pause for reflection triggering memories and experiences that define our lives."
Mr Dugher also referenced the impact of music on general educational development by citing a study of
–147 children that found structured music lessons enhanced language-based reasoning, short-term memory and planning and led to improved academic performance.
–608 students that revealed those that played a musical instrument showed greater progress at school and better academic outcomes than those pupils who did not play music.
He said "All the evidence suggests that children who are engaged in their education through music, and similarly through other subjects like drama and sport, do better at core subjects like Maths and English."
For more information: UK Music website.
0 comments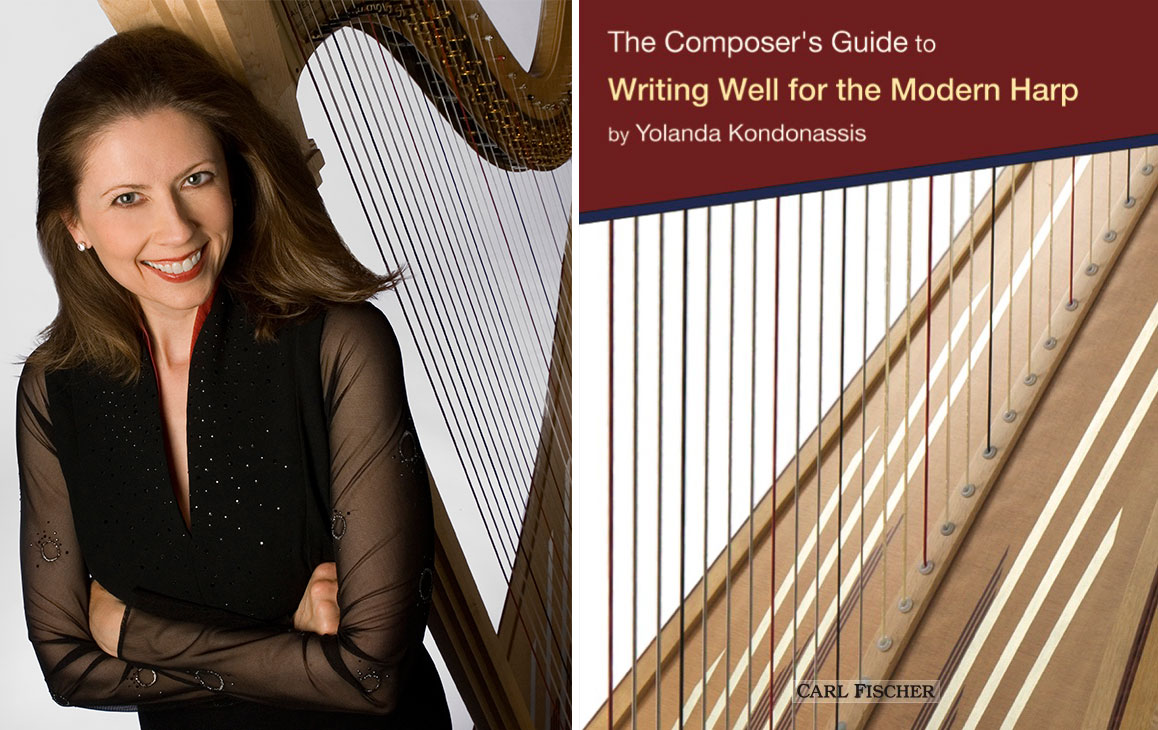 Harpist Yolanda Kondonassis has announced the release of her new book, The Composer's Guide to Writing Well for the Modern Harp (Carl Fischer Music), a comprehensive guide and conversational text on composing idiomatically for the harp. The book features 22 detailed chapters on a full spectrum of topics, including technical logistics, chromaticism, notation, context, resonance management, special effects, and more.
Kondonassis, one of the world's most renowned harp soloists, writes, "In many ways, this book has been writing itself in my head for at least two decades. My motivation to demystify the harp is strong; I would even go so far as to call it a mission, but my goal is not merely to provide a set of rules, lists, and practical suggestions. While I have made a concentrated effort to streamline information and highlight those areas that I consider to be the most valuable and important, this volume should not read like a textbook. It should feel more like a friendly, candid conversation with an experienced harpist who wants to make composing for the harp easier and more successful."
Topics covered in Kondonassis' book include:
Chromaticism and navigating the harp's pedal system

Physics of writing idiomatic music

Practical guidance on register, volume, and resonance

Comprehensive index of traditional effects and notation

Over twenty pages of contemporary special effects with notation

Props, electro-acoustics, and media integration

Candid advice on writing for the harp in every context
The Composer's Guide to Writing Well for the Modern Harp also features six original illustrations by cartoonist Jeffrey Curnow. Each cartoon was drawn especially for the book and imparts Curnow's gift of musical humour.
As an author, composer, and arranger, Kondonassis has published three books to date: On Playing the Harp, The Yolanda Kondonassis Collection, and The Yolanda Kondonassis Christmas Collection, all published by Carl Fischer Music. She has also published a children's book, Our House is Round: A Kid's Book About Why Protecting Our Earth Matters.
The Composer's Guide to Writing Well for the Modern Harp is available now from Carl Fisher Music.
0 comments
The death of eminent choral conductor Stephen Cleobury last Friday, just a few month into his retirement, came as shocking news to those of us not in the cathedral music loop.
Cleobury will chiefly be remembered as Director of Music at King's College Cambridge, where he successfully maintained its world-class choral tradition for the better part of 40 years. Outside Cambridge he conducted the East Anglia Chamber Orchestra (for which he also served as honorary president) and was chief conductor of the BBC Singers from 1995 to 2007 before becoming their connector laureate. He was president of the Royal College of Organists from 1990 to 1992, continuing to give organ recitals throughout his career. Both as conductor and performer he leaves a substantial and highly-regarded discography.
He was a great supporter of contemporary music. At King's he established the annual tradition of commissioning a composer to write a new carol for the Festival of Nine Lessons and Carols. They included such figures as Peter Maxwell Davies, Lennox Berkeley, Judith Weir, Arvo Pärt, Jonathan Harvey, Thea Musgrave and Tansy Davies. As Director of the Cambridge University Musical Society he also recorded Alexander's Goehr's The Death of Moses and gave the first performance of Peter Maxwell Davies' The Sorecerer's Mirror.
Stephen Cleobury was appointed as CBE in 2009 and knighted this year for his services to choral music.
John Rutter: A Tribute to Sir Stephen Cleobury (including insights into the commissioning of the Festival of Nine Lessons Carol)
0 comments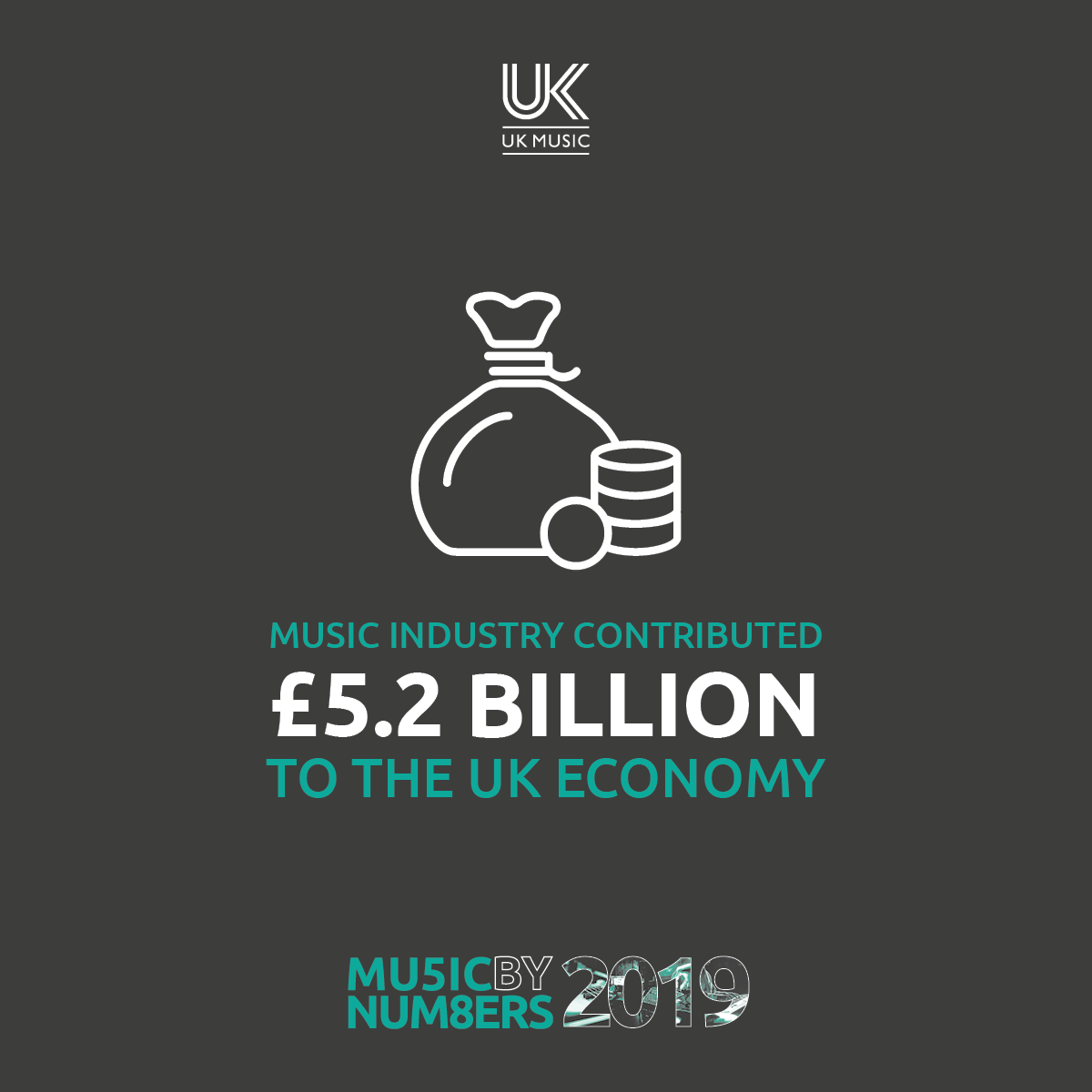 Music by Numbers 2019 - industry contributes £5.2 billion to UK economy
Industry body UK Music today published its first study reveals the role music plays in the economy. The key findings include:
- The UK music industry contributed £5.2 billion to the UK economy in 2018.
- The Live Music sector made contribution of £1.1 billion in 2018 - up 10% from £991 million in 2017.
- Employment in the industry hit an all-time high of 190,935 in 2018.
- The total export revenue of the music industry was £2.7 billion in 2018.
- Music tourism alone contributed £4.5 billion spend to the UK economy in 2018 - up 12% from £4 billion in 2017.
- Overseas visitors to UK shows and festivals surged by 10% from 810,000 in 2017 to 888,000 in 2018.
UK Music CEO Michael Dugher said:
Our report reveals firm evidence that the British music industry is in great shape and continuing to lead the world.
The figures are hugely encouraging and show that, as well as enriching the lives of millions of people, music makes an incredible contribution to the UK's economy.
Full story, here.
0 comments
U.S. composer and performer Nancy Bloomer Deussen died on 16th November. She was 88.
Bloomer Deussen, a prominent Californian, was co-founder of the San Francisco Bay Area National Association of Composers, also serving on the national body for a number of years.
Deussen was educated at Juilliard School, The Manhattan School of Music, USC School of Music and San Jose State University, studying composition with Vittorio Giannini, Lukas Foss, Ingolf Dahl and Wilson Coker.
Bloomer Deussen was an advocate of accessible contemporary music, a fact reflected in her own style, which is melodic and tonal. She also was known for using the natural world as a source for inspiration, both more generally in works such as Cascades (piano), One of Nature's Majesties (clarinet, bassoon and piano) and Loveliest of Trees (soprano with piano), or in works with a specific sense of place, such as Afternoon in Asbury Park (trumpet and piano), Parisian Caper (alto sax, clarinet and piano) or Yellowstone Suite (soprano and alto recorders, harpsichord, viola da gamba).
A recipient of many grants, including The Peninsula Community, Silicon Valley Arts Council, The American Composer's Forum, The Contemporary Record Society and the Mu Phi Epsilon Memorial Foundation, she also won the Mu Phi Epsilon Original Composition Contest for her Woodwind Quartet (1987), The Bay Area Composer's Symposium Award for Reflections on the Hudson, for orchestra (1994), The Britten on-the-Bay Prize for Trio for Violin, Clarinet and Piano (1996) and the Mu Phi Epsilon Original Composition Contest for Concerto for Clarinet and Small Orchestra (1999).
Bloomer Deussen was also active as a pianist, both in performances of her own works and in shows by Gershwin, Cole Porter, Rodgers and Hart, Irving Berlin and others. She also worked privately as a teacher of composition.
Peninsula Suite (Nancy Bloomer Deussen) Mvmt. 1 - Morning Music
0 comments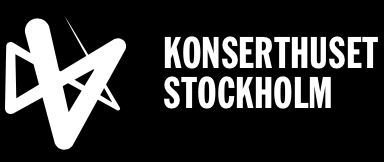 George Benjamin will be the fourth British composer in a decade to be featured in the annual international Composer Festival.
Three of the four concerts centre on his orchestral works, either alone or in combination with other instruments. On the 21st is the opportunity to hear his Duet for piano and orchestra; Dream of the Song for countertenor, female chorus and orchestra; Sometime Voices, for baritone solo, SATB chorus and orchestra; and Palimpsests. In case you can't make it, this concert will be reported in its entirety on 23rd. The concert on 22nd begins with Sibelius's Tapiola, providing a way into Benjamin's A Mind of Winter, for soprano and orchestra, also an exploration of vast landscapes. This is followed Dance Figures and Ringed by the Flat Horizon.
The final concert on 24th features smaller works: Viola, viola for two violas; At First Light for chamber orchestra; and Into the Little Hill, a lyrical tale based on the story of the Pied Piper of Hamelin for soprano, contralto and ensemble.
For more information and tickets: Konserthuset, Stockholm.
0 comments
A year Sound and Music published data into the ethnicity of those applying for their composition programmes. From these results they made changes to the application process of their Artist Development Programme, in the hope that it would lead to greater diversity in their applicants.
The results of this years's survey suggest relatively little movement year on year (see inforgraphic, below).
SaM said: 'If we are to make progress in making our opportunities more inclusive we need to think, and act, far more radically. Over the next few months we will be shaping a new strategy to address this need, in consultation with a broad range of external advisors.'
Full story, here.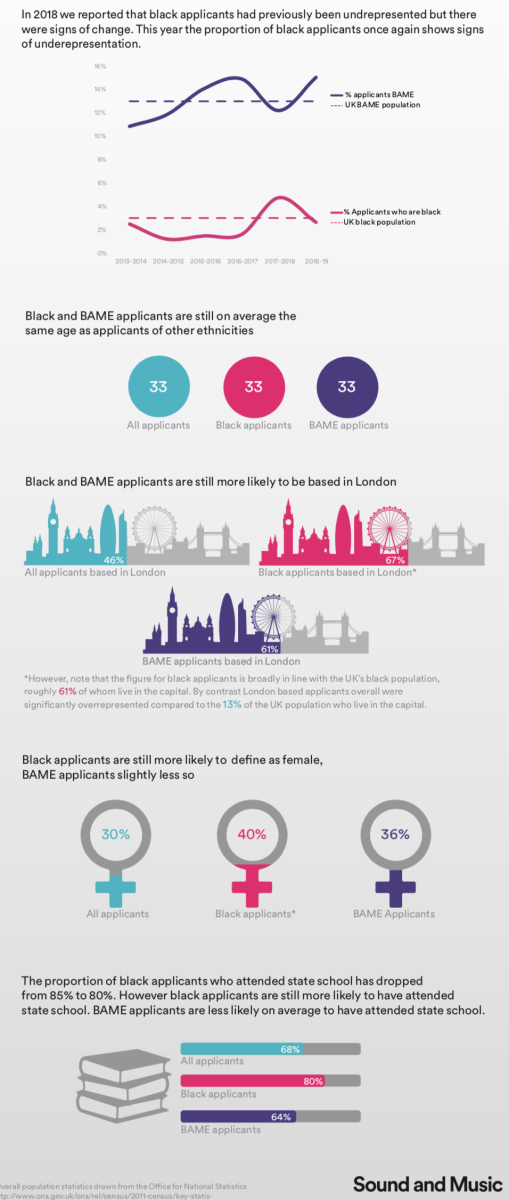 0 comments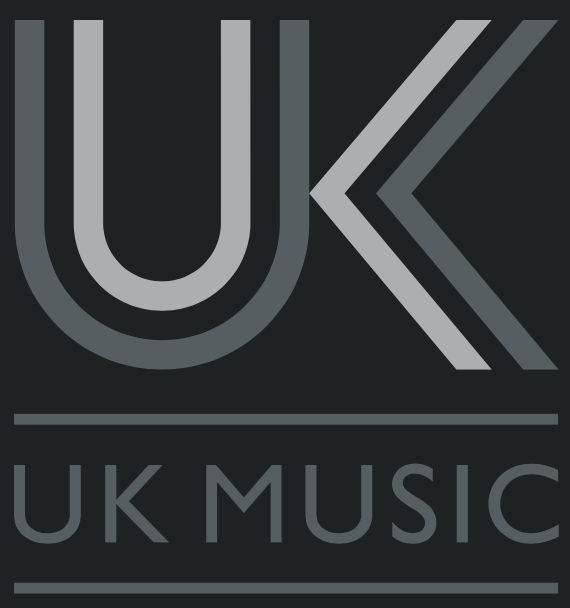 As we await the official manifesto launches from the main UK political parties, UK Music and ISM have called upon party leaders to back the industry ahead of the general election.
From UK Music, CEO Michael Dugher has written to party leaders urging them to include policies to 'protect copyright, secure the music industry's talent pipeline and increase entrepreneurial support.'
UK Music CEO Michael Dugher said: "The UK music industry supports well over a hundred thousand jobs and contributes a massive amount to both the British economy and our cultural life.
"This General Election could be game-changing for all sorts of reasons and I'm determined to make sure that the voice of our vibrant and diverse music industry is heard loud and clear – whoever ends up in Downing Street.
For full story, see here.
ISM meanwhile has launched its 'Manifesto for Musicians.' It calls for:
an all-encompassing deal to protect the music community in the event that Brexit goes ahead, which includes the introduction of a two-year, multi-entry visa for musicians.
the reform or abolition of the English Baccalaureate (EBacc) which, it says, 'is causing so much harm to music education in our secondary schools and undermining the incredibly valuable creative industries.'
For full story, see here.
0 comments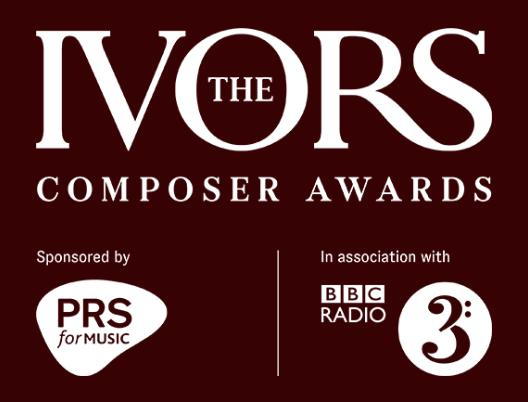 A belated congratulations to all those nominated for the Ivors Composers Awards 2019 (formerly BASCA).
The full list is as follows:

Amateur or Young Performers
Agreed by Howard Moody
Ghost Songs by Gary Carpenter
The Salamander and the Moonraker by Edward Gregson
Chamber Ensemble
Flute Concerto by Dai Fujikura
Mondrian by Gary Carpenter
Sapiens by Mark Bowden
Choral
Mass in Troubled Times by John Pickard
O Virgo Prudentissima by Sir James Macmillan
Pocket Universe by Gear Hannan
Community or Education Project
All the Hills and Vales Along by Sir James Macmillan
Convo by Charlotte Harding
Never Again by Emily Peasgood
Jazz Composition for Large Ensemble
Jumping In by Laura Jurd
On Marsden Moor by Jonny Mansfield
This Much I Know is True by Mark Lockheart
Jazz Composition for Small Ensemble
Mother Medusae by Michael J McEvoy
Quadriga in 5 by Simon Thacker
There is a Crack in Everything by Alison Rayner
Orchestral
The Book of Miracles (Trombone Concerto) by Gavin Higgins
Uncoiling the River by Kenneth Hesketh
Woven Space by Helen Grime
Small Chamber
Leafleoht by James Weeks
Meeting the Universe Halfway by Matthew Sergeant
String Quartet No.3 'Hana No Hanataba' by Julian Anderson
Solo or Duo
Invisible Cities by Charlotte Bray
Keyboard Engine by Sir Harrison Birtwistle
Partials by Barnaby Martin
Sound Art
Aeons: A Sound Walk for Newcastle by Martin Green
Aurora by James Hamilton
Regretfully Yours, Ongoing by Neil Luck
Stage Works
Cave by Tansy Davies
Harriet by Hilda Paredes
Them by Charlotte Harding
The winners will be announced at a ceremony at the British Museum on Wednesday 4th December. Tickets to attend the ceremony (for The Ivors Academy members and the wider industry) and more information about the nominees are available here.
0 comments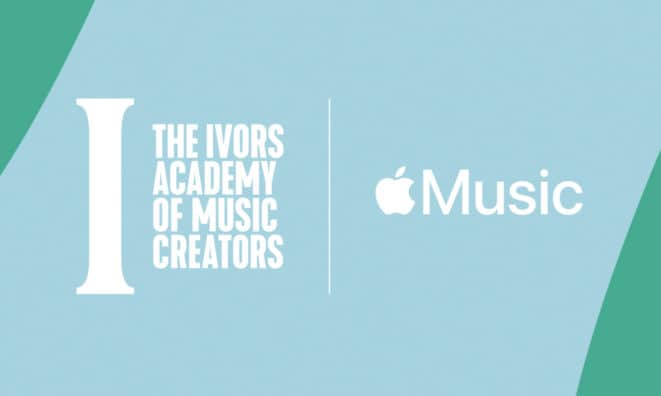 The Ivors Academy has announced that it is teaming up with Apple Music to bring greater awareness, within and outside the UK, of its organisation, its activities and its members.
For the next three years, The Ivors Academy together with Apple Music, will bring wider exposure and development opportunities for its members – all with the goal of strengthening its community of music creators.
From the Ivors website:
Graham Davies, CEO of The Ivors Academy, says: "2020 marks the 65th year that the Academy has presented Ivor Novello Awards and this new relationship with Apple Music marks an exciting evolution for us. We're thrilled about bringing The Ivors to the fore for a new audience through the Apple ecosystem, as well as evolving the expertise and benefits we're able to offer our members with the new programme of skills workshops we're developing with them."

The Ivors 2020 will be presented in association with Apple Music. Apple Music will support the Academy's mission to cultivate the next generation of Ivor Novello Award winners through the introduction of the Rising Star Award in association with Apple Music at The Ivors next year, as well featuring content from the event across their platform, including its global livestream Beats 1.
The newly introduced Rising Star will honour young British or Irish songwriting and composing talent who demonstrate exceptional potential and ambition. In addition to receiving an Ivor Novello Award, the winner will also receive ongoing support and mentorship from the Apple Music team. Further details of the new Rising Star Award will be announced in due course.
As part of the collaboration, Apple Music will also create a new series of workshops and events for The Ivors Academy members – part of the Academy's strategy to cultivate the next generation of talent. The workshops will give members a deeper insight into how to best access and use the creative tools at their disposal to make music, as well as how their music is distributed and consumed.
Crispin Hunt, Chair of The Ivors Academy, says: "Working with Apple Music will bring even greater awareness within and outside the UK and Ireland for The Ivors Academy, the Ivor Novello Awards and our activities in campaigning for, inspiring and empowering music creators throughout the industry. Apple Music have demonstrated their knowledge, resources and a commitment to paying music creators over many years, and are a fantastic addition to the support we can offer all songwriters and composers across every genre."
PRS for Music will retain their longstanding relationship with The Ivors as sponsors of two awards: the Most Performed Work and Icon Award (Icon being the new name for the Outstanding Contribution to British Music Award). The organisation has played a pivotal role in supporting The Ivors Academy over many years and will continue to work closely with the Academy in areas of campaigning, education and award sponsorship.
As well as sponsor of two Ivor Novello Awards, PRS for Music will continue its sponsorship of The Ivors Composer Awards and The Ivors Academy Gold Badge.
Past Ivor Novello Award recipients include a roll call of the greatest names in music over the past 60 years, with accolades collected by the likes of Jazzie B, Kate Bush, Stormzy, PJ Harvey, Sir Elton John, Brian Eno, Gary Barlow, George Michael, Annie Lennox and Amy Winehouse.
The Ivors 2020 will take place on Thursday 21st May at the Grosvenor House in London, hosted by Paul Gambaccini. Nominations will be announced in April.
There are no changes to the entry or judging process for The Ivors, which are run entirely independently by The Ivors Academy.
0 comments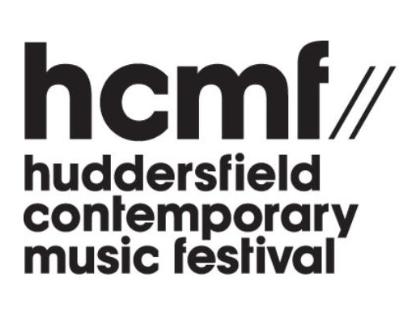 This year's Huddersfield Contemporary Music Festival features more than 60 events over 10 days.
The Composer in Residence is Swede Hanna Hartman, with a supporting programme—including works by Ann Cleare, Frank Denyer, Jenny Hval, Christine Sun Kim, Ellen Arkbro and Kelly Jayne Jones—from those who similarly 'dare to travel around the norm, into quiet, unexpected places where nuance lives on.'
There are more than twenty world premieres, including new works from Frank Denyer, Jürg Frey, Magnus Granberg, Georg Friedrich Haas, Hanna Hartman and Naomi Pinnock. Haas's work, written in homage to abstract painter Bridget Riley, will be premiered by London Sinfonietta There are also a host of UK premieres, including from Thomas Ankersmit, Cat Lamb, Aart Strootman, Barblina Meierhans and Heinz Holliger.
Improvisations are woven throughout the programme, including a concert from saxophonist Evan Parker marking his 75th birthday, as well as a rare appearance on piano from legendary composer Heiner Goebbels, who time-travels back to his days making free-form music with longtime collaborator Gianni Gebbia. And founding member of German rock pioneers Can, Irmin Schmidt performs UK premieres from his album 5 Klavierstücke.
Showcasing the work of artists and composers from the UK, Europe and as far afield as Georgia, Romania and Egypt, hcmf// will also give a platform to some incredible feats of performance, including an ice cello which melts as it plays, and a showcase for the ondes Martenot.
Norwegian experimental pop musician Jenny Hval has spent her career asking a series of intertwining existential questions; her new multi-disciplinary work The Practice of Love considers our intimate relationship with language. American experimental musician and visual artist Christine Sun Kim considers how music is held captive by capitalism, given definitions of etiquette and social order.
Showcasing a multiplicity of voices from around the world, there will be a re-creation of the Romanian/French artist Isidore Isou's Juvenal Symphony No 4, a rare solo concert for voice and electronics from Egyptian experimental musician, Nadah El Shazly, and a performance of Mikheil Shugliashvili's Grand Chromatic Fantasy for three pianos.
This assembly of artists, all speaking with their own unique voices, also includes some notable curiosities: from Switzerland, Luigi Archetti has developed a monumental 7-hour electronic noise marathon, Null, which will be presented over the course of a day. From France, ondes Martenot virtuoso Nadia Ratsimandresy will deliver a concert of premieres, showcasing her customised version of one of the most singular instruments of the 20th century.
Weaving a surreal dimension into festival proceedings, the University of Huddersfield's edges ensemble will create incidental theatre as its members perform choice pages from Yoko Ono's Grapefruit (1964), the artist's collection of surrealist passing thoughts.
The group's ongoing performances begin with a launch event at Queensgate Market's unique Temporary Contemporary gallery space. The gallery also hosts a selection of music and film works by Claudia Molitor, running throughout the festival. Molitor also returns to present the vinyl launch and a further performance of Decay, an evolving work commissioned by hcmf// in 2018, which has since traveled to Belgium, Scotland and Austin, Texas.
For more information: https://hcmf.co.uk/home/
0 comments
If you're looking for a mixture of ancient and modern, look no further than November's Cambridge Music Festival. From the choral spender of Handel's Coronation Anthems, to established twentieth century classics, jazz and to new works from Zubin Kanga, Sally Beamish and from the Young Composers' Network, there is something for everyone.
Featured contemporary repertoire includes Philip Glass's Violin Sonata in an arrangement for saxophone made, and played, by Amy Dickson on 7th; Explore Ensemble's consideration of Gérard Grisey legacy through works by Fausto Romitelli, Kaija Saariaho, Lisa Illean and Grisey himself on 8th; choral music from James MacMillan sung by The Sixteen on 9th; an electronics, piano and video concert featuring works by Alexander Schubert, Claudia Molitor, Nicole Lizée and the world premiere of Zubin Kanga's Trasnformations III on 13th; and a chance to hear Sally Beamish's Hover in its world premiere tour played by violinist Joshua Bell on 14th.
On 9th festival-goers will have the chance to hear works by up-and-coming composers between the ages of 15–22. Professional musicians from Explore Ensemble will work on compositions by Luke Fitzgerald, Olivia Ransome, Lucian Crosby, Jasper Eaglesfield, Alexia Sloane and Dominic Wills, all members of the Young Composers' Network.
Established twentieth century classics include works by Milhaud, Ravel, Decruck, Piazzolla, Kodály and Messiaen (complete Vingt Regards sur l'enfant-Jésus played by Steven Osborne on 8th). There will also be a splendid opening concert focusing on the choral music of Handel in the sumptuous surroundings of King's College Chapel and in the company of the world-famous chapel choir, not to mention works by Tallis, Vaughan Williams, Josquin, Victoria, Monteverdi, Bach, Mozart and Mendelssohn elsewhere. On 14th, finally, jazz Trio Manouche & Friends will perform classics by Django Reinhardt, Nat King Cole and others.
More info:
Cambridge Music Festival Website
Festival Preview:
0 comments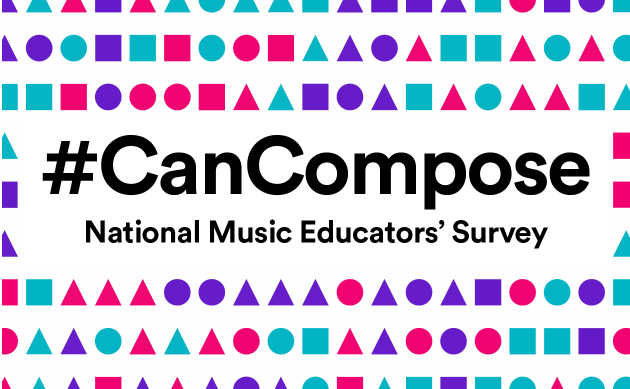 Sound and Music has just released the first results of its Can Compose, National Music Educators' Survey, which aims to reveal the barriers faced by young people looking to compose and create their own music.
The report found that:
-97% of educators agree there should be more opportunities for students to compose their own music
-42% report a fall in young people's confidence to compose between Key Stage 2 (ages 7-11) and Key Stage 3 (ages 11-14)
-Only 27% of school teachers signpost to external opportunities, meaning few young people are able to progress their talent or interest
-There are over 600 barriers reported that prevent young people from creating their own music in the UK
-Near unanimous agreement that creating and composing should be a central element of music education
Head over to Sound and Music for the full analysis.
0 comments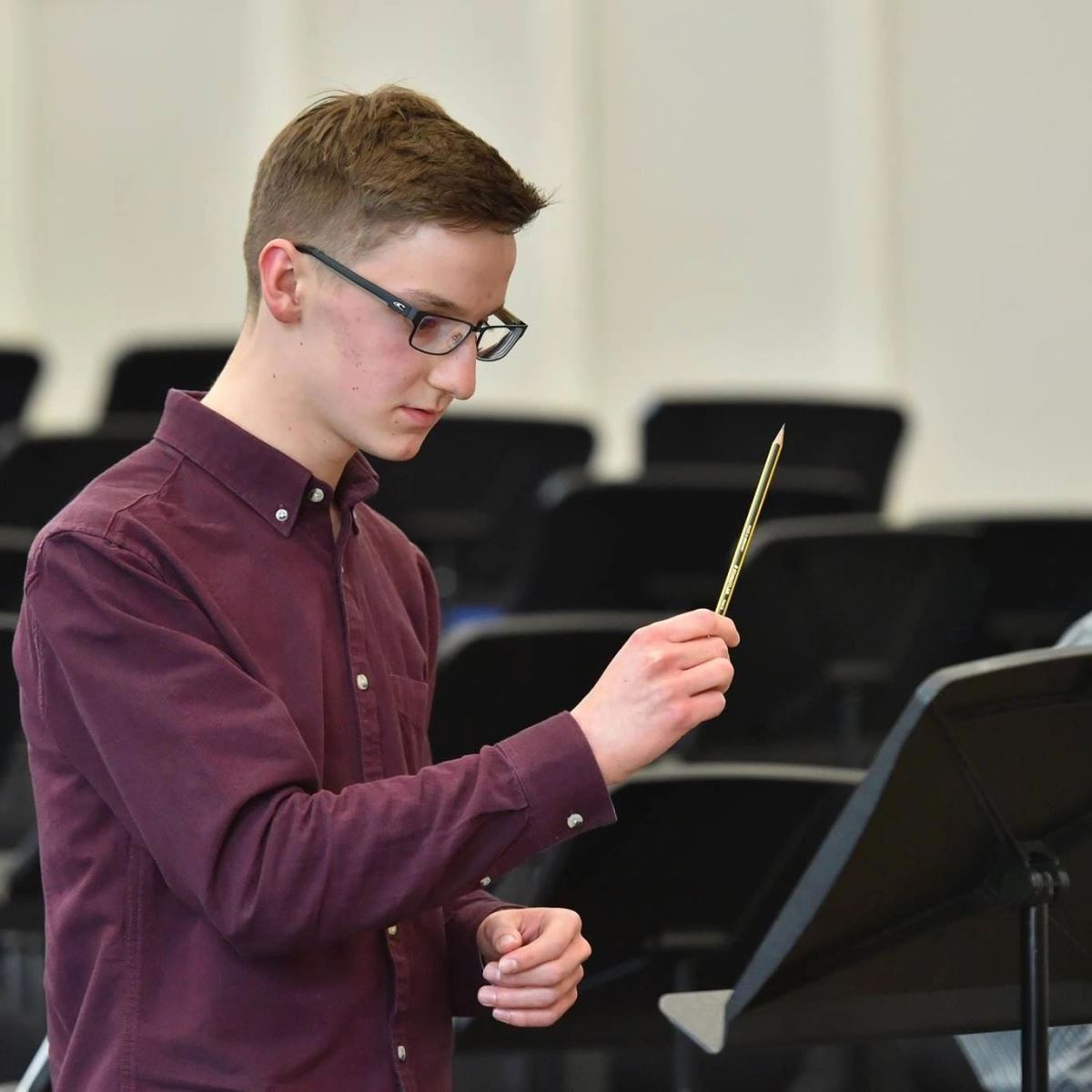 Yesterday Music for Youth announced that broadcaster, composer and writer Jack Pepper will be its latest ambassador, just ahead of the charity's upcoming 50th birthday.
As an Ambassador for MFY, Jack will help to raise the profile of the charity and support its events, while working to advocate its values of community, diversity, and youth music engagement. Jack's role will take effect at the Music For Youth Proms this November, where he will host 'Spotlight On: New Music', a special free concert showcasing original compositions by young performers, in an exciting cross-genre concert where pop, percussion, jazz and classical works will come together.
Pepper is known for his work on Scala Radio, where he presents Jack Pepper's Culture Bunker, celebrating stories of the people behind great music - with guests including Nicola Benedetti and Sir Simon Rattle. Jack also writes a monthly column for Classical Music Magazine, and has written for The Telegraph, BBC Music Magazine and Gramophone. Additionally, Jack has composed for the Royal Opera House, Canada's SymphRONica and the Royal Philharmonic Society, and has had his work performed on Classic FM and the BBC.
For more info:
0 comments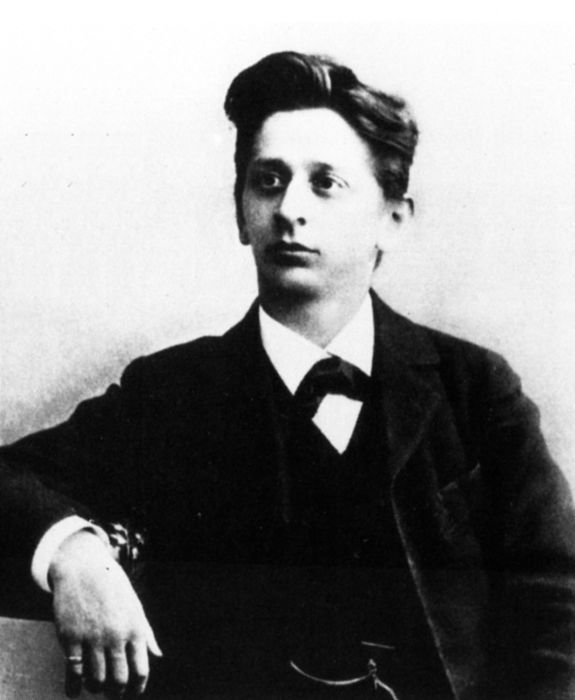 Alexander Zemlinsky
The Zemlinsky Prize is promote and encourages young composers who write original who write new works for orchestra that 'are truly original and have the power to communicate with and engage a broad audience'.
This year the prize has been awarded to Japanese composer Aya Yoshida for her work DOUBLE FACE. She will composer a new work for orchestra and ballet to be premiered in Cincinnati during the 2020/2021 season and receive a cash prize of US30,000.
Congratulations to her and to those placed second and third in the adjudication, Tomasz Skweres for his work "über das farbige Licht der Doppelsterne…" and Joel Järventausta for Cantus. They received prizes of $20,000 and $10,000 respectively.
0 comments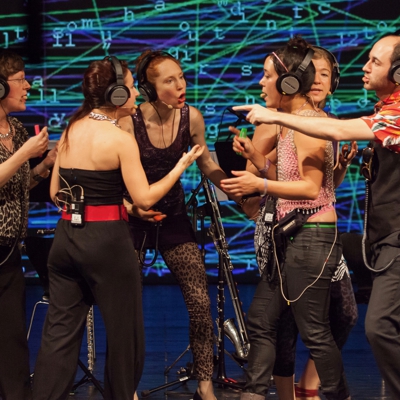 If you are looking for a stimulating weekend of contemporary music-making, I can't recommend Leuven's Transit Festival enough. It takes place as part of a wider festival of contemporary music—the longer Festival 20/21 concentrates on the established classics of the contemporary repertoire (and is already in progress), whereas Transit, over three days, focuses on the more cutting edge.
Last year we were treated to the imaginative, thought-provoking and sometimes playful. This included concerts of finely-worked abstract music, of pop-infected songs, of instruments that had been deconstructed and reconstructed, as well as installations and absurdist theatre (including, in the festival finale, a shoal of radio-controlled goldfish that were sent 'swimming' into the audience).
This year's festival looks similarly appealing. Things kick off on Friday evening (18th) with a concert involving two pianos, three pianists, electronics and world premieres from Frederik Croene and Daan Janssens. A visual twist is promised with a dramatic and visual stage set by artist Karl Van Welden. This is followed by a late-night double bill involving conceptual composer British composer Claudia Molitor, whose Decay will receive its latest tour iteration with input from local artist Gerrit Valckenaers. The second part will feature a solo set from Colombian-Berlin electronics icon Lucrecia Dalt.
Amateur music-making gets a look-in on Saturday morning, with a new work for the percussions of DROM by Wim Henderickx. After lunch there is tragicomic music theatre, with the premiere of Het arsenaal der ongeleefde dingen by Mayke Nas and artist Teun Hocks. More premieres follow at 17.30, with a new concerto for fretless guitar and ensemble by Wieland Hoban, a new work from Maya Verlaak as well as pieces by Jason Buchanan and Ashley Fure. The second day ends with saxophone quartet BL!NDMAN, which will play a piece written by its founder Eric Sleichim in the early 1990s as a 'grand statement about the reinvention of the saxophone.' This is followed by a recent work by Simon Martin, intended as a sequel to it.
On Sunday at 14.00 pianist Nicolas Hodges will give a recital that will navigate the many challenges posed by the newest repertoire, both with and without electronics. This will include premieres by Yu Kuwabara and Georges Aperghis as well as works by Rebecca Saunders, Marco Momi, Peter Ablinger and Rolf Riehm. At 17.30 French string quartet Diotima will perform recently written works by Oscar Bianchi, Francesca Verunelli and Luc Brewaeys. In the final concert at 20:30 HERMESensemble presents a programme that, like last year's finale, will address other senses, as well as the ears—video artist Kurt Ralske will provide a visual repose to works by Wim Henderickx and Vykintas Baltaka and there will also be a new soundtrack to the 1932 silent film Histoire du Soldat inconnu (1932) by Annelies Van Parys.
In addition to the concerts there are two opportunities to hear some of the composers talking about their music and creative inspirations in 'Sofamoments' on Saturday and Sunday at 16:00.
Transit Festival takes place from 18th–20th October at the STUK Arts Center, Leuven, Belgium, with easy international access via a short train journey from Brussels.
To learn more about the festival:
C:T interview with festival director Maarten Beirens.
Review of 2018 Transit Festival.
Preview of opening concert (Dutch)
0 comments
Described by John Adams as 'One of the few whose music will last', American composer Christopher Rouse died on Saturday. He was 70.
Rouse was born in Baltimore, studying at Oberlin Conservatory and Cornell University and privately with George Crumb. Early successes in 1972 and 1973, when he was recognised at the BMI Foundation's Composer Awards, marked the beginning of a remarkable career.
Rouse is particularly known for his orchestral mastery. His Symphony No. 1 (1986) was awarded the Kennedy Center Friedheim Award, his Trombone Concerto (1991) the Pullitzer Prize. 1991 also saw the completion of a Violin Concerto for Cho-Liang Lin, the two works marking the beginning of a well-regarded series in the genre, including for cello (1992–93), flute (1993), percussion (1997), piano (1998), guitar (1999), clarinet (2000), oboe (2004), trumpet (2012), organ (2014) and bassoon (2017). Similarly his first symphony was followed by others in 1994, 2010-11, 2013 and 2014. His sixth symphony, commissioned by the Cincinnati Symphony Orchestra will be premiered at the Music Hall Cincinnati on 18th October.
Though there were no operas, Rouse wrote gratefully for voice, his most substantial work being a large-scale Requiem (2001-2002), described by the Los Angeles Times as 'the first great traditional American Requiem' following its 2007 premiere. Rouse himself called it 'the best piece I've ever written' and 'very hard to sing.' There are also a number of other orchestral works, chamber music (including three string quartets) and compositions for solo instrument.
Rouse's style shows a typically American openness to exterior influence—he maintained an interest in popular music, teaching a history of rock course for many years at Eastman School of Music; he openly quoted works by other composers; and his harmonic style was a pragmatic rapprochement between tonality and atonality.
Parallel to his life as a composer Rouse worked as a teacher, firstly at University of Michigan (1978–1981), followed by appointments at the Eastman School of Music (1981–2002) and Juilliard School (1997–2019).
Tributes have flowed in since his death. Conductor and composer Leonard Slatkin said 'A major voice in American music has been silenced. Christopher Rouse will be remembered for his incredible individuality, humility, immense knowledge and willingness to share'; composer Nico Muhly, who met him as a teenager at Tanglewood, called him a 'wonderful teacher'; conductor Kenneth Woods identified him 'one of the great composers of the last 50 years; his publisher Boosey and Hawkes said 'His warmth, sense of humor, and musical brilliance will be greatly missed and dearly remembered. Rest in peace, Chris.'
Christopher Rouse Flute Concerto
Conversation with Christopher Rouse
0 comments

This year's Wien Modern Festival is based around the theme of growth. As well as music that taps into the contemporary quests for all things 'faster, higher, stronger' it will also seek to reinterpret the theme: 'to untangle the concept of growth from the one-sided interpretation that has been thrust upon it by its one-dimensional uses in economy, urban planning and politics. From extreme reduction to excessive abundance and back again – the eternal search for just the right measure, somewhere between too much and too little, has seldom been so tangible in music than it is today.'

During the festival you will be able to explore maximalism and minimalism in various forms at venues all across Vienna: a description of a volcanic eruption in the opening concert by the RSO Vienna Radio Symphony Orchestra under the direction of its new chief conductor Marin Alsop. The end of an ensemble and the beginning of something new. A work of unprecedented length, intensity and expressiveness you can visit between the end of one night and the beginning of the next, whenever you like. Major, world-encompassing works such as Dieter Schnebel's Sinfonie X. Tiny miniatures you might encounter in a museum. The Ring tram as an endless locked groove. And the opportunity to hear grass grow…

In total there are 81 world premieres of works by Peter Ablinger, Afamia Al-Dayaa, Lera Auerbach, Pierluigi Billone, Laura Bowler, Gabriel Bramböck, Francis Burt, Santa Bušs, Friedrich Cerha, Lang Chen, Yuheng Chen, Jérôme Combier, Ehsan, Katharina Ernst / Martin Siewert / Christian Weber, Dominik Förtsch, Reinhard Fuchs, Beat Furrer, Clemens Gadenstätter, András Gelléri, Elisabeth Harnik, Dietmar Hellmich, Michael Hersch, Katrin Hornek / Judith Unterpertinger, Mirela Ivičević, Michael Jarrell, Reuben Jelleyman, Elias Jurgschat, Hannes Kerschbaumer, Katharina Klement, Hibiki Kojima, Annamaria Kowalsky, Herbert Lacina, Bernhard Lang, Klaus Lang, Han-Gyeol Lie, Liquid Penguin, Misato Mochizuki, Marco Momi, Theo Nabicht, Sarah Nemtsov, Sergej Newski, Gérard Pesson, Simeon Pironkoff, Robert Pockfuß, Gabriele Proy, Ari Rabenu, Gerald Resch, Lissie Rettenwander, Jorge Sánchez-Chiong, Rebecca Saunders, Ingrid Schmoliner, Martin Schüttler, Kurt Schwertsik, Charlotte Seither, Daniel Serrano, Amir Shpilman, Alexander Stankovski, Johannes Maria Staud, Wolfgang Suppan, Germán Toro Pérez, Alessandro Traina, Tuğba Uçar, Juan Uribe, Oliver Uszynski, Brigitte Wilfing, Jaime Wolfson, Joanna Wozny, Kejia Xing and Mia Zabelka.




0 comments

Archive


1

| 2 | 3 | 4 | 5 | ... | 28 |

Concert Listings Today & Tomorrow: