C:T talks to Steven Mackey, whose piece Dreamhouse is given its US premiere by the Boston Modern Orchestra Project on May 19.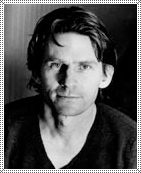 Steven Mackey

Tell us something about your background.



My father worked for the US government and they moved around a lit. So, I was born in Germany, started school in England, and lived in many other countries until settling in California at the age of 10. My first musical passion was playing guitar in rock bands in northern california. I entered college (UNiversity of California) to be a Physics major (in case the rock start thing didn't pan out). Then I discovered classical music and learned to play the classical guitar, the renaissance and baroque lutes and then found my true calling as a concert music composer. I went to graduate school at The State University of New York at Stony Brook and Brandeis University.



How did you start composing?



I was "making up" music from the age of 12. First i would make up songs for myself then when I started playing in bands I would make up original material for them. My first notated composition was at age 20 in college.




Which composers have influenced you the most?



Josquin, Monteverdi, Mozart, Beethoven, Debussy, Stravinsky, Ives, Berio, Ligeti, Led Zepplin, Jimi Hendrix, Louis Andriessen, Paul Lansky, Sarah Snider



Which non-musical influences have affected your music most?



Between the ages of eighteen and twenty I was a professional freestyle skiier. My vision of perfection was to careen down the mountain, head over heels, arms and legs flailing, on-lookers gasping, and somehow end up at the bottom with a smile on my face as if it was all on purpose ...was it? I'm not sure if that was an influence or just another manifestation of a deeper sensibility that also shows up in my music. Having spent a lot of time at high altitude, the timelessness, aloofness, and austere beauty of the mountains are a constant influence. Also, the feeling that the universe does not intrinsically make sense but we as individuals must make sense out of it is a recurring theme.



Tell us something about your working method as a composer. Give us something that might be or might have been a starting point for a piece.



I had the revelation that "how" one composers has an enormous impact on what one composes. When i was making up music for rock bands we would go into my parents garage, burn incense, turn on black lights and improvise. I try to incorporate some of that activity still by improvising in my basement alone or with friends and i still have psychedelic posters down there. In graduate school I worked with a sharp pencil and paper at a big well-lit desk and I still do some of that as well as work on the computer. I have a big stack of paper and each page has 27 randomly selected and ordered pitch class sets. I have begun many pieces by picking one of those pages and then spending the next 3 weeks figuring out a way to turn that randomized chaos into something what would guide me with as much authority as the tablet Moses brought down from the mountain.When I go on ski trips now they are not vacations. I go alone and work. I wake up early in the morning and compose for a few hours before skiing. While I ski I muse over what I am working on and as soon as I come of the mountain in the afternoon I compose for a few more hours while the exhilaration of the mountains is still raging.
When I start imagining music and feel intimidated by the process of how am I going to wrestle this fantasy down into notation, I try to focus on the process not on the goal. Instead of trying to take dictation directly from the universe, I first invent an activity that will get me engaged with the material and lead me to composing.



Tell us about your work routine. Do you have a place that's special? A preferred time of day?



Anytime of day, I sometimes wake up in the middle of the night with and idea and I get up and work on it.As I said above, an important part of my compositional strategy is getting myself in the right place to accomplish a particular task. For example if I am at the beginning of a piece and need some bursts of inspiration followed by chunks of time to sharpen my hearing with respect to the inspirational blast a ski trip is great. I am in this beautiful serene setting, but engaged in this adventure sport that involves speed and danger. It is an inspiring environment but it involves an activity that allows me to think but does not allow me to dwell on the intimidating blank page. Sometimes i have a particular thing I need to compose - an oboe solo for example. For that I might make a midi mock up of the accompaniment and then improvise over it with the guitar in my basement (incense blazing). That will not only give me some melodic ideas but ideas that will be really fresh for the oboe instead of me just remembering my favorite oboe solos from history. If I'm on the road in hotel rooms that is the perfect time to tweak bowings and dynamics and orchestrational details.
Basically, I have no routine, I do whatever i have to do to enliven the process and to create the illusion that I am really "imaginative."




What's the craziest idea for a piece you've ever had?



Trying to capture, in a string quartet, the experience of being at my fathers death bed.



What inspires you to write?



Life experience.



What are your plans for the future?



Go to Boston for the US premiere of Dreamhouse on May 19. It is a 50 minute work for orchestra, electric guitars, and singers. It may never be done again in my life time since it is so big, expensive and unruly. I can't think past that.



How can people find out more about you?



http://www.stevenmackey.com:


Interview by Composition:Today © Copyright 2004-2020



Comments by other Members
Posted by :

locumozu at 07:40 on 25 April 2020
Many people are interested to learn the music composition so that you are interested don then you are in the right forum. Which provided the free [url=https://topcvwritersuk.com/]best cv writing service reviews uk[/url] on all the composition articles which help the people.
To post comments you need to become a member. If you are already a member, please log in .