C:T talks to composer Elena Langer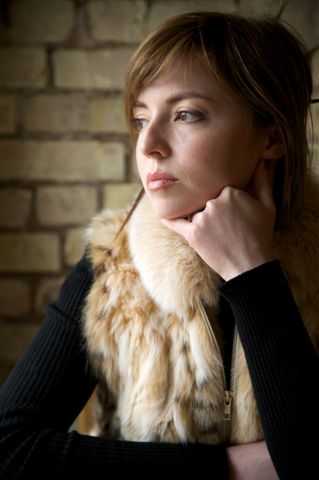 Elena Langer

Tell us something about your background.



I was born in Moscow. After graduating from the Gnessin Music College where I majored in musicology and piano, I entered the Moscow Tchaikovsky Conservatory to study composition with professor Yuri Vorontsov. In 1999 I moved to London to complete my degrees first at the Royal College of Music (MMus), and then at the Royal Academy of Music (PhD to be completed in 2008). I have studied with Julian Anderson, Simon Bainbridge, Gerard McBurney and taken lessons with Sofia Gubaidulina (Centre Acanthes, France), Dmitri Smirnov (UK), Jo Kondo (Dartington summer School, UK) and Jonathan Harvey (Centre Acanthes/IRCAM, France). Now I live and work in London.



How did you start composing?



My mother, who was a musicologist, noticed that I liked improvising at the piano. She sent me to a small private 'creative class' for children (I believe I was 11 or 12 then), where we had to compose and perform, write short poems and act a little bit. It was a brilliant class for developing imagination in general and in music in particular.



What drives your work, what are you passions?



At the moment I am interested in combining various genres/media in one piece –I like when unexpected things coexist in one work, and when you can't actually define a piece by a particular genre.
Currently I am working on a project called Towards Les Noces for the ROH2. In this work I aim to explore various possible marriages of authentic folklore with Western classical and contemporary idioms. These combinations will be multifarious, using Russian folk instruments to accompany operatic voices, juxtaposing folk voices with classical instruments, layering electronically treated folk voices on top of live folk singing, arranging for a Gesualdo motets to be performed by folk singers in their specific chesty manner; in some passages, my original music will sound as an underscore to the folk dancing and singing.




Tell us something about your working method as a composer. Give us something that might be or might have been a starting point for a piece.



I am not sure if I have a particular method, but I can give you a couple of examples of my pieces' starting points…
A few years ago, a violinist friend commissioned me a violin concerto. I thought I would not be able to express myself in a genre with such a rich and rather intimidating tradition. Brahms, Tchaikovsky, Sibelius…. It felt that I needed to search for inspiration and ideas for the piece outside of classical tradition. I found an old tape from the Moscow Conservatoire with some authentic recordings of lyric songs, wedding and funeral laments performed by elderly women from Russian villages. Everything felt fresh to my ears – timbres, melodies and pace of that music. Wedding laments especially moved me (crying at a wedding - what a theatrical and symbolic ritual!). I suddenly had an idea for the violin concerto: the solo violin will be a mourner, who drives herself to the point of distraction, and the orchestra - a choir of mourners who will emotionally react to the solo and whisper, sigh, talk and holler.

Sometimes the starting point could be a very simple visual image. I once visualised a semi-dark stage with two old people sitting down in their chairs, not having a conversation, but murmuring something instead… That has started my work on an opera about an old man suffering from Alzheimer's.




To what extent does your nationality affect your music?



There are probably many Russian-Jewish features in my music. But sometimes it would be difficult for me to define from inside… I suppose, it would be the pace of my music, a very linear nature of it, some timbral qualities. I can refer to what Ernst Neizvestnyi, a Russian-American sculptor and philosopher writes in one of his essays: "When I'm told that there is nothing Russian in my work such as churches, beards, or bast shoes, I explain that such details are unnecessary when authentic Russian rhythms permeate my works."But sometimes I do use folk as a model for my pieces.



Which non-musical influences have affected your music most?



Literature, film and theatre, life experience



What is your musical philosophy?



I liked what Sofia Gubaidullina said about producing a lot of music: "One shouldn't pollute the atmosphere!". As I get older, I write less, but hopefully better music. I try not "pollute the atmosphere", but express some things that are important to me.



What's the strangest idea for a piece you've ever had?



I have not come up with the strangest one, but will be trying!



Which work are you most proud of and why?



I think I am yet to write one



What does the future hold for you?



New opera performance at Zurich Opera in January 2009, showing of the work-in-progress Towards Les Noces at the Clore Studio, Royal Opera House in February 2009 and other news and performances which you can look at my website: http://www.elenalanger.com



Please list anywhere online where your work can be experienced



http://www.elenalanger.com



Please list some useful website links and resources.



Some can be found in the 'LINKS' in my site


Interview by Composition:Today © Copyright 2004-2020



Comments by other Members
Posted by :

KonnorRhett at 17:44 on 23 March 2020
Given her background in academics, she would be very useful for completing the paperhelp reviews. I am sure she must have helped her fellow students during college years.

To post comments you need to become a member. If you are already a member, please log in .