C:T talks to Colin Matthews, 60 this year and unquestionably one of the leading composers of his generation. He is also a tireless promoter of new music, both through the record label NMC which he founded, as administrator of the Holst Foundation, Chairman of the Britten Estate, and trustee of the Britten-Pears Foundation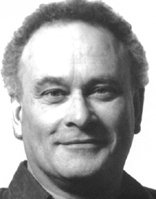 Colin Matthews

Tell us something about your background.



I was born in East London, into a family that had little in the way of any musical tradition, and which, like most families from that part of London, had never moved outside a very small area for as far back as they can be traced. My brother David and I were the first generation to have a university education, and more than a little of a freak as composers!



How did you start composing?



David and I both had early piano lessons, though he was much better than I, and was also the first to start composing. Initially we were entirely self-taught : from an early age, anything we'd become interested in tended to turn into an obsession, and our increasing love of music allowed us to think that we could become composers without really knowing anything about how it was done



Who or what has influenced your style?



The first composer I got to know really well was Mahler, in the centenary year of 1960, and that led, in 1963, to the beginning of a collaboration with Deryck Cooke on the realisation of the Tenth Symphony. This was a unique way of getting to know a composer, and has remained a lasting influence, although I feel it only rarely shows itself on the surface. That period of musical experimentation, from 1900 - 1914, means more to me than any other, and Schoenberg, Berg, Strauss, Stravinsky, Scriabin, Ravel, Debussy, Sibelius and Bartok have all left their mark. It would start to look like a shopping list if I added all the names of later 20th century and contemporary composers who are important to me.



What inspires you to write?



It's a compulsion, and anything approaching 'inspiration' is an unexpected bonus. When I start a new piece, I almost invariably feel as if I have no idea how to compose at all, and it's a painful process to get anything down on paper. Until I've amassed the basic material I rarely have a wholly accurate idea of where I'm going (or, if I do, this is likely to change during the composition) : I've sometimes compared the process to a sculpture, where you have a block of stone or marble which evolves unexpectedly as you chip away at it. I tend to see a new work in terms of shape and colour as much as I see it in musical form.



What do you see as the role (intended and actual) of new music in the modern world?



The intended role should, of course, be to stimulate, challenge, enhance and invigorate the audience's musical perception (as simple as that!). The problem is that, with music of all types and ages available as never before, and with music having become more like aural wallpaper than a special and rare resource, there is no particular reason why an audience should want to be challenged, and nor can we expect it to want to be. We have a shelf-space problem, and new music has undeniably acquired something of a ghetto culture and mentality in the face of a widespread belief that only mass audiences matter. Contemporary composers and musicians have to believe that it is quality not quantity that counts, and in particular, that the quality of the dedicated listener's judgement is worth far more than that of the casual user. On the other hand, we have no right to demand attention, and Stravinsky's 'Who needs it?' should be on every composer's desk!



Do you have particular techniques - ones you come back to again and again? Tell us a bit about them.



I couldn't write without elements of serial technique and methods of note generation that are particular to the way I use it. To go into detail would be overly technical, and in an case I try not to repeat myself, which means that to a certain extent every new piece has a bit of reinventing the wheel about it.



You once said that the concept of intensification, in the form of a build up of speed and dynamism, has been important throughout your work. Tell us something about how you attempt to control such dynamism over time, and prevent it from burning out or over-exposing itself. Is there any way to do this beyond instinct? How do other elements like motive and harmony fit within the intensification?



For me this is something that has become increasingly instinctive and intuitive, although on a technical level I can point to non-repetition and to a particular way of pacing things which relates to aural perception as elements that I feel allow music to move at genuine pace (rather than the 'running-on-the-spot' speed of minimalism, for example). Without harmony, or an overall harmonic framework, it's difficult to generate momentum, and - although I wouldn't have used the term myself - motive as well : which is why, for instance, the spectralists don't often give any impression of dynamism, because their concern with harmony is largely textural.



Which of your many new music-related activities outside of composing give you the most satisfaction? Do you consider yourself a new music evangelist?



Undoubtedly NMC is the most rewarding thing to have been involved with, although it's also satisfying to have been able to give away several million pounds to new music through the Holst Foundation, now gradually winding down. Yes, I do consider myself a new music evangelist, in the sense that I can't understand why other people don't find it as satifying and exciting as I do, and I will keep banging my head against this particular brick wall in the hope of making an impact.



What are your views on the current state of composition? Are we living in a healthy artistic environment at present?



I have mixed feelings, and a certain amount of nostalgia for the days of strong ideologies. Although for the most part I welcome the abandonment of party lines, and the consequent move towards stylistic diversity, I don't think this should mean a free-for-all, and I worry that young composers often seem to have masses of technique but lack a clear focus on what to do with it. The climate is not particularly healthy, particular in an age of dumbing down, and with music education such a low priority - but I'm delighted that good composers keep coming through in spite of all the difficulties.



A recent project of yours has been the orchestration of Debussy preludes. How did you approach the development of piano sonorities into the orchestra?



I'm on record as saying that I've wanted to make orchestral transcriptions which would be very difficult to turn back into piano pieces, and I'm very happy when I think I've been able to do this. To describe my approach, which varies a lot from prelude to prelude, would take a substantial essay : what I can say is that it's been an endlessly absorbing project (only one more to go, plus a Postlude!), and that it has been fascinating to be able to go into the mind of another composer in this way.



What are you working on at the moment



I've just finished a piece for the Concertgebouw; the Hallé will play the last set of Preludes next spring, and I've nearly completed a big piece for children's choir and orchestra for them. Other projects include a London Sinfonietta commission and a concerto for Leila Josefowicz and the CBSO. Elliott Carter's writing his first opera at nearly 90 is a role model!


Interview by Composition:Today © Copyright 2004-2021



Comments by other Members
Posted by :

vubisobo at 12:27 on 08 February 2020
This man is a very nice man and everyone wants to ask that person to know the success secret. This man starts as a [url=https://www.resumesplanet.com/]resumesplanet[/url] service agent and now he will be run the biggest company in America.
To post comments you need to become a member. If you are already a member, please log in .