C:T talks to Chris Long, winner of the Making Music Award at last years British Composer Awards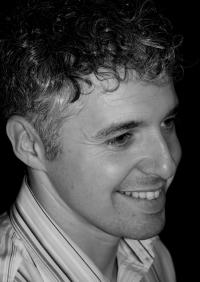 Chris Long.

Tell us something about your background.



I grew up in Widnes in the North West of England. I played classical guitar from the age of eight. I went on to study music and fine art at the University of Liverpool, studying composition with Stephen Pratt. I have always been split between music and arts. When it came to commit to one, it was composition, although the visual arts remain very important to me. A grant from the Ralph Vaughen Williams Trust enabled me to study composition at postgraduate level and at the University of Newcastle I studied with Agustin Fernandez and Roger Redgate.

Tell us about O Lord, Remember which won the British Composers Awards Making Music Award - what is the piece and what is the award?

The Making Music category of the British Composer Awards recognised music that has been performed by voluntary and amatuer music societies who are represented by Making Music. 'O Lord, Remember' was composed for the City of Birmingham Choir and the CBSO. The piece is based on an anonymous prayer found next to the dead body of child in Ravensbruck concentration camp. It is an extraordinarily powerful prayer of forgiveness. Within the piece it is framed by two excerpts from the requiem mass with the final lines of the prayer forming the final phrases of the piece. It is easy to be overwhelmed by the context of the text, and an initial interpretation may have suggested a more sorrowful musical setting. However, the spirit of the words are completely selfless and look for the positive in the atrocities under which they were composed. On the whole, therefore, the piece is optimistic, the voices uniting in a universal plea for forgiveness.




How did you start composing?



I think I always composed from when I first became interested in music but I didnít start to take it seriously until I was studying.



Who or what has influenced your style as a composer?



The first Ďmoderní composer I was interested in was Lutoslawski. As a visual artist I found his orchestration and textures particularly appealing, but his music has mainly influenced me in terms of harmonic and structural organisation. I love the music of Stravinsky, Ravel and Debussy and, as a student, I was influenced by the philosophy of John Cage. I listen to all types of music from contemporary classical, to indie rock, to jazz.



How did you get your first commission?



I suppose my first commission was for a short cello piece for the Norfolk and Norwich festival which came about through SPNM and Radio 3.



Where do your ideas come from?



From a huge variety of sources. Visual stimuli often set thoughts in motion, as do places, times of day or the weather. I am very much affected by moods. I often spend quite a while meandering through disjointed musical ideas before a piece starts to become more coherent. During this time my ideas about the piece can change dramatically.



Do you have particular techniques - ones you come back to again and again? Tell us a bit about them.



When I sit down to write I generally try to establish a harmonic colour by restricting pitches. This gives me a starting point from which melodic and harmonic material can be derived. I often approach structure in a similar way, stating an ideas several times before adding to it, or developing it. Silence also plays an important part in my music. Having said this, every piece is different, posing different problems and requiring different solutions.



What inspires you to write?



Iím not sure, itís just something I do. I always feel the need to be doing something creative, to be making or building something. It just happens that I focus on composition more than painting or any other creative activity.



What advice would you give to a young composer just starting out?



From where I am in my career I would advise a young composer to take maximum advantage of any opportunities that come your way, no matter how insignificant they may seem. I am a firm believer that you make your own luck, and that if you work hard enough then opportunities will come. In terms of style and content, you must be yourself and compose what you want to compose. This can be difficult when you are trying to attract attention to your work and I often thought I had to compose in a particular way, in a way that would be taken seriously. I have since learnt that there really are no rules.



What are you working on at the moment



Currently Iím working on a choral setting of some William Blake poetry.



Do you have a routine? A place that's special



I like to compose early in the morning. I need to feel awake and alert to compose effectively. I record ideas and thoughts in my sketchbooks which are a very important to me. They are almost like diaries and contain anything from musical ideas, to poetry, to sketches. With a teaching job taking up a lot of my time, my special place is in my head. I compose in my head wherever I am and time at a keyboard is precious.



Do you do other work as well as composing?



I am Head of Music at a high school. When I left college I had the same attitude as any other composition student, to further my composition career no matter what. I tended to look down on teaching. I have since learnt to bring both activities together, composing for my own pupils at well as other youth groups. It is no longer my primary aim to make a living out of composing, although that would be nice! I am more interested in continuing to develop my artistic voice. Teaching keeps my feet on the ground. I can get quite detached from real life when Iím composing. Teaching can be very rewarding and is a nice contrast to working with professional musicians. The only negative aspect is the lack of time I have to compose.



What are your plans for the future?



My immediate plans involve a couple of projects in the pipeline, one for orchestra and one for youth choir and brass band.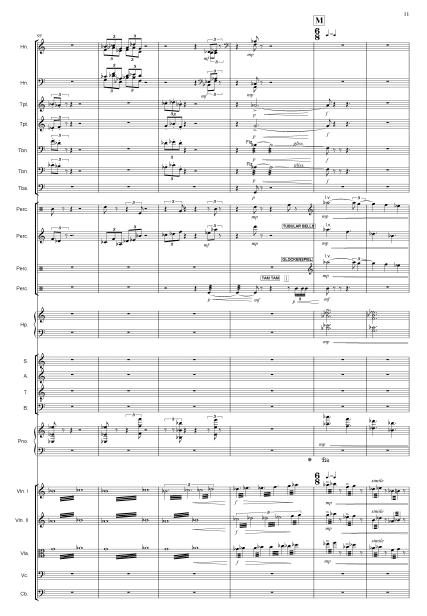 An extract from Chris Long's 'O Lord Remember'
Interview by Composition:Today © Copyright 2004-2020



Comments by other Members
Posted by :

Exen at 13:25 on 07 March 2007
"In terms of style and content, you must be yourself and compose what you want to compose." I personally find this almost as an unwritten rule for music and more so of any artist vision no matter its medium. Well said.
Posted by :

carlswanholm at 17:54 on 07 March 2007
Embarrassingly, I need to implement bold, italic and underline texts which I currently cannot do.

I have a PowerBook G4 (OS 10) - are you able to help? or do I need to call Apple (long distance)..

(thanks)
To post comments you need to become a member. If you are already a member, please log in .