C:T talks to David Greilsammer, pianist, conductor, and artistic director of Geneva Camerata, whose performances of Cage and Scarlatti sonatas come to the UK in Feb 2017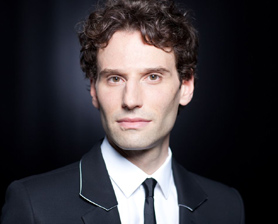 David Greilsammer
Tell us something about your background.

I was born and raised in Israel, in a very artistic home. My parents were not artists themselves, but they always cherished culture, music and arts, and made us kids understand how vital these elements are in our world. Thanks to them, I was able to discover the world of theatre, dance, painting, and literature, which today are all very central to my work. After my military service in Israel, I went to New York to study at the Juilliard School. This was an important experience in my life, because being in NYC when you are young gives you the opportunity to meet the most fascinating people and create magical collaborations with other artists. I moved to Europe after my studies, because I felt that for the programmes that I want to create, I would have more opportunities — especially since my involvement in contemporary music was growing at that time. After signing my first recording contract in France, I went on to live for 5 years in Paris, and that gave me the chance to discover both the Baroque scene and also the avant-garde contemporary world. Today, I live in Geneva, where I serve as conductor and artistic director of the Geneva Camerata, an orchestra that performs wild, eclectic, and challenging programmes!

Tell us about your recital of Scarlatti:Cage:Sonatas - what gave you the idea to pair these two composers?

I always deeply loved these two composers, because each one, in his own way, seemed like wanting to break the boundaries of sound. These two had a very clear mission, to go beyond everything that had ever been done with sound, instead of doing the same thing as others very well. And then, one day, I truly realised how stunning the similarities between their respective Sonatas are: the form was the same, the kind of writing was very much the same, and even some of the harmonies — as strange as it might sound — are similar. Their treatment of "dissonance" is very organic, very poetic. They are both radical composers, but in a constructive way that makes the listener very much "absorbed" by sound and colour. So I decided that it would be interesting to pair them. In my recital, I alternate between one and the other's Sonatas, without any break, hoping that the lines will be blurred, as much as possible…
>> Click here to read the rest of the interview

0 comments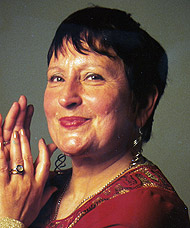 An email today From Tete a Tete:
We are still welcoming submissions from composers for Jane's Contemporary Clinic on 18th August, where the wonderful Jane Manning will spend an hour sight-reading and discussing experiments in vocal writing with MD James Young.
Details on how to take part at http://www.tete-a-tete.org.uk/janes-contemporary-clinic/ .
0 comments
C:T talks to Robert Paterson, composer, percussionist and artistic director of the American Modern Ensemble.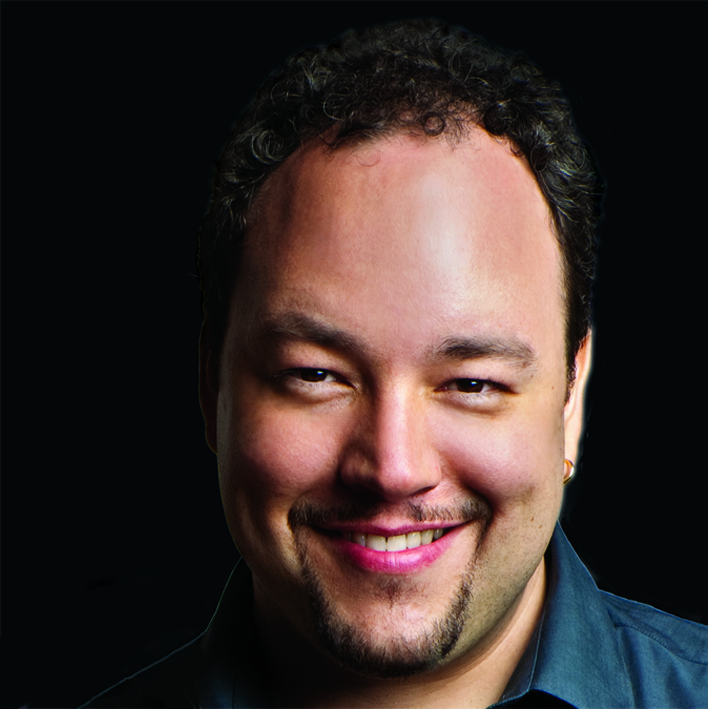 Robert Paterson
Tell us something about your background.

I am a composer and live in New York City. I also conduct and play percussion - mostly marimba, and with six mallets - but I definitely spend most of my life composing. I am also the artistic director of the American Modern Ensemble. I currently don't teach during the year, although I did, for many years, and might again someday, if the right opportunity arises. I make my living as a composer, and via "composer-related activities."

How did you start composing?

I began composing when I was thirteen. I was playing percussion in an ad-hoc percussion quartet at my school in Buffalo, NY, and we didn't have anything to play, so the other percussionists and I decided that I would go home that week and write something. Once my parents figured out what I was up to, they suggested I take composition lessons, so I began studying with William Ortiz, a Puerto Rican composer who was a graduate student at SUNY Buffalo at the time.

>> Read the rest of the interview here
0 comments
Christian Morris talks to Harriet Mackenzie and Philippa Mo, who have just released their debut-disk 'English Violin Duos' on NMC.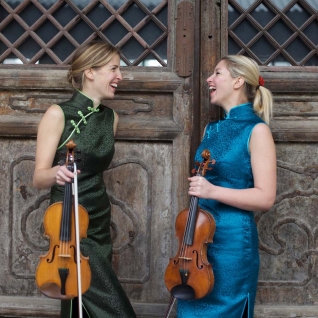 Retorica
Tell us a little about your background before you met each other.

Philippa: I started playing when I was 5. I had lessons and decided early on that I wanted to pursue the violin seriously and so that led me to the Royal Academy. I had a really good time there - I really enjoyed mixing with everybody and I think the best part of it was the chamber relationships that I built up. Probably one of the highlights was the fact that we were encouraged to study abroad for a year, so I spent my third year in China. That was a really wonderful experience. Then I returned to complete a masters course.

But presumably you'd met by the time of the trip to China?

Harriet: Yes, actually I think was slightly after then.

Philippa: We did coincide, but I'm a couple of years older than Harriet, so we started at different times at the Academy. I think on the music degree course everything is much more structured in the first two years, so you're quite entrenched in your year group. It was only when I was a postgrad that I was mixing with students of different year groups. That was probably when we really got to know each other.

>> Click here to read the rest of the interview

0 comments
C:T talks to New York-based pianist Molly Morkoski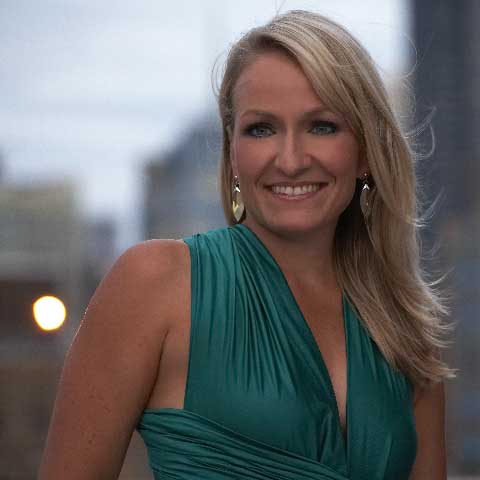 Molly Morkoski
Tell us something about your background.

I'm a pianist living and working in New York City. I moved to NYC on September 01, 2001 and, needless to say, that time was the most important historical moment in this city's history. I have many memories of that time, and all the years since, which give me ample reasons to be here and to stay here making music.

In the months that followed 9/11, however, it was relatively unclear to me whether I should stay and make New York City my home. But, in March of 2002, I became involved in a relatively new series at Carnegie Hall on the "Elliott Carter workshop" directed by Oliver Knussen, and subsequently, several other workshops since. I also became involved on their "Making Music" series and have had the opportunity, as a result, to meet many acclaimed composers, conductors, and performers and have made lasting, life-long bonds with several composer peers. As I worked to create a life in music in NYC during the years following, I continually reached out to many of the musical friends (now living in NYC) that I had met during my academic and festival years. It has never ceased to amaze me how small and generous the musical community is.

Tell us about your life prior to New York City.

I grew up in a small, mountain town in North Carolina. I started piano studies just before I turned 7 years old, and became more serious about my studies around 11 or 12, when I decided that I wanted music to be my life and career. I went to an undergraduate program at the University of North Carolina at Chapel Hill, and, after successfully completing it, went directly on to a master's degree program at Indiana University in Bloomington. After that, I went to study and earn my doctorate degree with Gilbert Kalish at Stony Brook, NY. I attended many of the more famous American summer festivals such as Aspen, Tanglewood, and Norfolk and a few other more specialized new music festivals along the way, like Bang on a Can's North Adams festival. Towards the end of my doctorate degree, and after working one summer with John Adams and David Robertson and a few of the Ensemble Contemporain members in Aspen, I applied for a Fulbright to apprentice with EIC in Paris and was awarded the grant and the opportunity to go and live abroad. It was a tremendous experience living in St. Germain-des-Près and experiencing the music scene and the life in Paris. After the experience of city living for the first time, I decided to move to New York City, which I did.
>> Click here to read the rest of the interview and to hear Molly playing Charles Wuorinen's Blue Bamboula
0 comments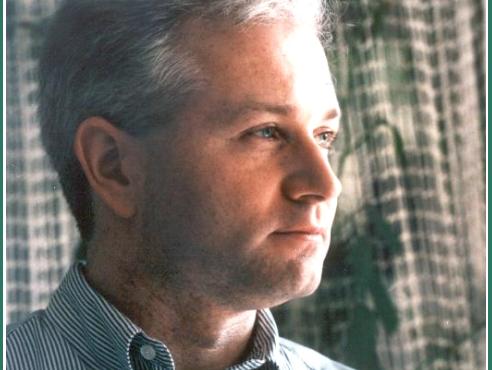 I will always remember the lessons George Benjamin gave us at the Royal College of Music in the early 90s. In fact, they weren't lessons and they weren't at the Royal College (though they were paid for by them) - they took place roughly once a month at George's home, usually on a Sunday, and were somewhere closer to lecture, informal chat, intellectual debating society. They were the kind of events as a young artist you dreamed of being able to attend - like those given by Benjamin's own teacher Messiaen in Paris. There were great sandwiches at lunchtime (free food was always the way to any student's heart), in fact the only thing that prevented them being truly legendary was the lack of alcohol. If they'd taken place in a smoke-filled back room of a North London pub, I think it would by now be a shrine. But for George - always boyish in both appearance and in the giggling delight he took in his subject - well, I guess smokey pubs just weren't his style.

So on these Sunday mornings somewhere between ten and twenty usually rather gaunt composer-types would file in to George's house. There would generally be a morning session and an afternoon on a separate topic. In the morning he might take half an act of Janacek's Kata Kabanova and pick apart the ingenious ways he stretched and pulled a main theme, less a straight-forward 'thematic development' and more theme-as-elastic-band which maintained its most general shape but could be stretched to snapping point anywhere along its length. Then in the afternoon he might invite somebody amazing from the music world to come and talk. To this day I can't believe I missed the one when the great Indian bansuri flautist Hariprasad Chaurasia came - I knew and loved his playing even then, and can't think what could have been more important.

What made these sessions so riveting was George himself. He was so enthusiastic and full of passion it was impossible not to get caught up in it. I used to bring even non-musician friends along just to feel the extraordinary atmosphere of excited learning. I think they were the first events where I actually felt someone was teaching me things I needed to know as a composer, there was no waffle, this was visceral, direct injections into the nervous system of composing. Indeed I think the main thing I took away from all those sessions was how to learn, which, in a tritely simplistic way you could describe as 'quality not quantity'. I think until that point, as quite a late starter in my knowledge of classical music I had always felt a little daunted by the Julian Andersons of this world, who could expound at length about the fascinating second theme of Glazunov's 3rd Symphony. But here I realised that a day spent by yourself looking - really looking - at a single page of a Beethoven Symphony could yield more priceless information than a lifetime of academic textbooks. And I think it's the self part of that equation that is particularly important. We're all as artists trying to discover that thing which is as sickeningly easy to describe as it is unbearably hard to understand - our 'true voice'. And it's only by looking at things with your own eyes rather than through someone else's that you can start the process of finding it.

And it's strange now to realise that that mantra applies to George's lessons themselves. However much I loved those sessions, looking back from where I am now I can see that my 'true voice' is quite a long way from George's and that deeply inside I even knew that back then. I remember, for example, taking some pieces along to show George. One little piece 'Baka Studies' played around with some African rhythms. It was by far the best thing I had ever done, but although he said nothing negative, I could sense that it was too straight-forward for George, he called it 'cute'. For quite a few years after that I attempted to follow the path I admired rather than my own inner calling. What a paradox. One piece from that time ended with a great little interlocking hocketing groove. It sounded great, and was the moment everyone picked out from the piece - "loved that bit at the end". That was my own voice poking out, but I wasn't ready to accept it at that stage, I dismissed that moment and binned the piece. I wanted to write something that George would have called something better than 'cute'.

What George would think of what I'm doing now, I really don't know. But the important thing is, it doesn't really matter. I have to trust what I do, and what I like, follow my own path. People usually say that, meaning "even if it's so obscure no one will like it", but in my case, the bravery has come from accepting that my own path might be something that speaks much more simply and directly and that I should follow it, even if it leads me far away from people whom I still greatly admire, like George.
0 comments
One of the more interesting things a member of the much-derided profession of music critic can attempt, is to draw together and summarize the various trends in new work that are emerging. With the first decade of the new millennium solidly behind us, now seems to be a time that critics on both sides of the Atlantic are doing just that. I'm thinking in particular of Guardian-writer Tom Service's Aberdeen lecture from October last year, re-published online here: http://www.sound-scotland.co.uk/site/2010/diary/10_23@1400_transcript.htm and Justin Davidsen's article in New York Magazine a couple of days ago on the 'new New York scene' http://nymag.com/arts/classicaldance/classical/reviews/new-composers-davidson-review-2011-3/

It's interesting that both offer quite negative appraisals of their respective new music scenes. Service attacks the climate of 'fear' in British contemporary music. He summarises two of the dominant trends as
1) 'new complexity' of the kind originated by Brian Ferneyhough, James Dillon, and Michael Finnissy
2) The 'decorative modernism' of Faber school composers like Oliver Knussen, Colin Matthews, George Benjamin, and Julian Anderson

Service describes the fear of tonal reference prevalent within the latter school, along with a " terror…of dislocation or rupture". For the former 'new complexity' school he perceives the fear to be one of ever appearing to be "part of any perceived mainstream, which means, in musical terms, refusing (so-called) conventional modes of expression tonal chords, repeated rhythms, anything that smacks of the superficially 'pleasant' – in favour of a blasted musical landscape of supposed violence, rupture, and dislocation."

Whatever one thinks of the music Service is criticising, it is the musty, cliquey worlds of contemporary performance which -rightly I think- most dishearten him. We all know the scene he describes in his opening paragraphs of the inward-looking contemporary concert, which serves no useful purpose to composer, public or musician - it is an anthropological oddity in the extreme.

Service looks to the younger generation for hope and inspiration - a generation free from fear, and open to the world both in terms of the music that inspires them and in their choice of venue. He mentions both Camberwell Composers Collective and Gabriel Prokofiev's Nonclassical nights as examples of this new direction in the UK, and interestingly, looks to New York's post-minimalist downtown scene for further reasons for optimism.

And yet it's this very New York scene which comes in for a heavy dose of home truths in the Justin Davidson article. The composers Davidson mentions - people like Missy Mazzoli, Judd Greenstein and Nico Muhly, all have many of the features Service admires- they are entrepreneurial in spirit, setting up their own groups, record-labels and more . They are also 'unafraid' in that, as a 'YouTube generation', they draw their influences from an eclectic range of sources. And yet, Davidson says, the group seems, "disoriented by its own open-mindedness" - and their music "somehow feels stifled by all that freedom."

I enjoyed the polemical positions both articles take - such strong statements of belief seem increasingly rare. In the age of the 'description-only review', we should cherish the fact that two critics have themselves abandoned their fears and spoken their minds. The two articles seem to address both the outward perception of our music and our own inward self-perception as composers. Both point out the problems of belonging to a school or scene - even though I'm sure every last one of the composers mentioned thinks of themselves as being outsiders/mavericks to their respective scenes (don't we all?). But both articles also point out the challenge of being a creative artist, and taken together, they offer us a useful mantra- be free from fear, but don't let that freedom turn you soft.

2 comments
C:T talks to clarinetist/bass clarinetist Heather Roche

Tell us something about your background.

I'm Canadian, born and bred and did my first degree at the University of Victoria. Following this, I moved to London to study, where I stayed two years (at the Guildhall School of Music and Drama) before beginning my PhD at the University of Huddersfield. I now live in Cologne, Germany, where I'm freelancing and finishing up writing my doctoral thesis.
click here to read the rest of the interview

0 comments

Henryk Mikołaj Górecki, one of the most celebrated contemporary composers, died this morning in a Katowice hospital after a protracted illness.
He would be aged 77 in three weeks' time. The announcement was made at 11.30 by Polish Radio 2, which interrupted its regular programming and continued with the Third Symphony of Sorrowful Songs, the work which made Gorecki world famous in the early 1990s.

Last month, Górecki received the Order of the White Eagle, Poland's highest state distinction.

more info

1 comment
Earlier this month I spoke with Marco Blaauw, trumpet-player with Cologne-based new music ensemble musikFabrik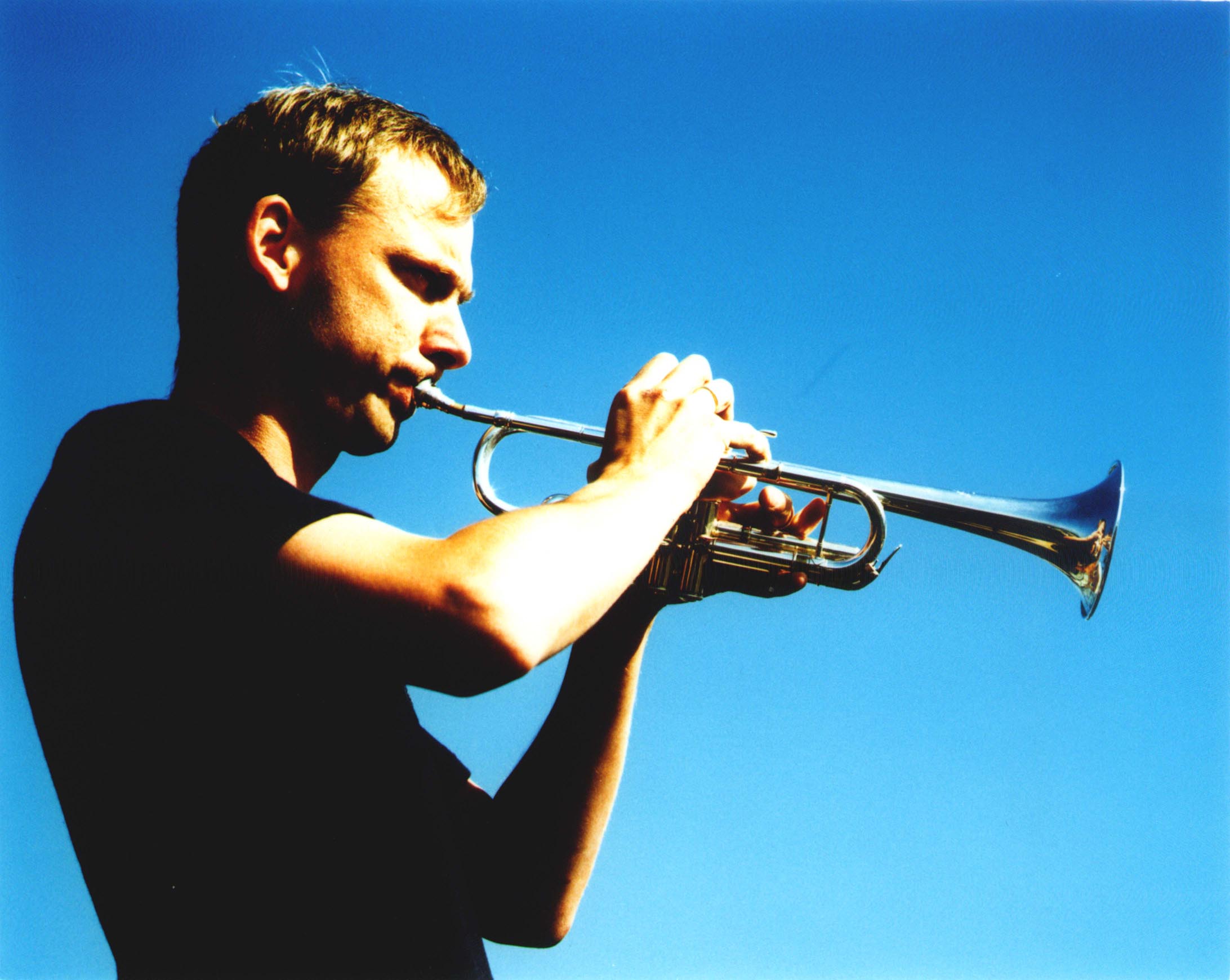 Marco Blaauw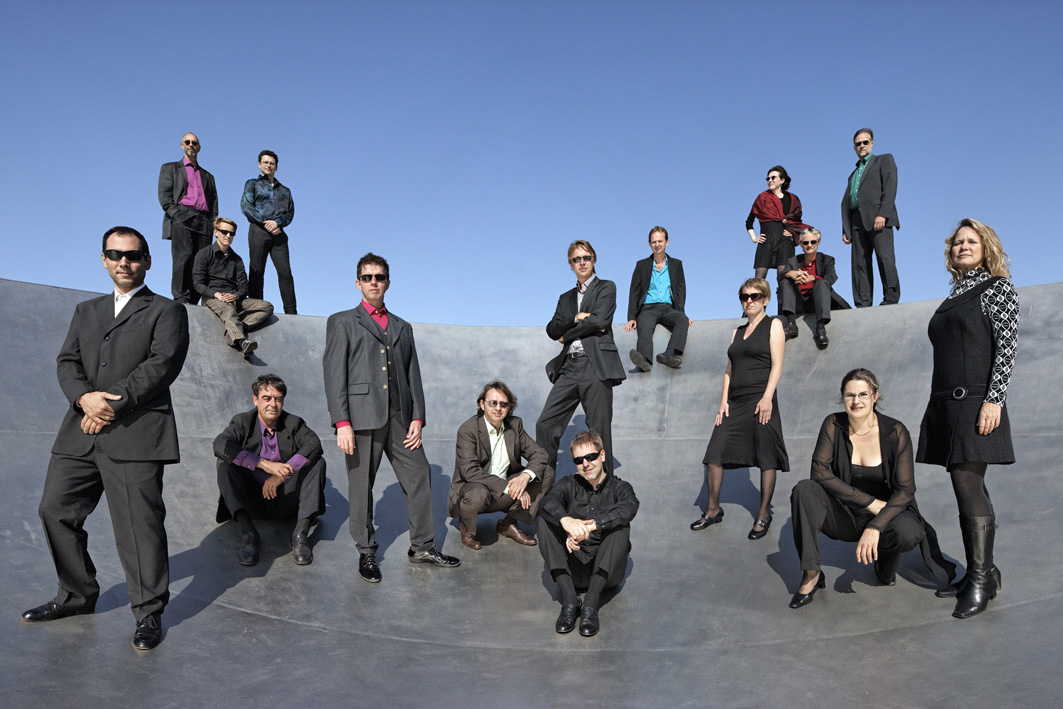 musikFabrik
Tell us something about your background.

My name is Marco Blaauw, I am a Dutch trumpeter. I started my professional career in 1991, originally as an all-around trumpeter, playing musical gigs, orchestra gigs, a lot of baroque music on the natural trumpet. In the fall of 1991, I met Peter Eötvös in a project with the Asko Ensemble. From that moment on, playing his music, playing Stockhausen's music, conducted by him, I knew that I wanted to specialize on contemporary music. From that moment on, I stopped all the other activities and concentrated just on contemporary music studying with Pierre Thibaud in Paris and with Markus Stockhausen in Cologne. I worked on a lot of solo repertoire, and I started working with composers of our time and that way generated a lot of solo pieces, chamber music pieces.

In 1993, I was firstly invited by musikFabrik to play with them. I played music by Birtwistle and there was a very good feeling with the group. I have been a member of the group since 1994. In 1998 we had a revolution in the musikFabrik. We as musicians had the opportunity to take the artistic leadership of the ensemble, which we started doing with a lot of passion. This democratic way of running the ensemble was a very slow learning process, but inspired most of us so much, that we started identifying with the ensemble more and more.
Read the rest of the interview with Marco Blaauw
0 comments
Good to see some proms exposure for Israeli composer Betty Olivero, whose Neharót Neharót is being performed by the Britten Sinfonia at Cadogan hall this Saturday in a delicious sounding program including vocal group I Fagiolini. Olivero studied with Luciano Berio and I think the mixture of folk idioms and avant-garde sounds in Neharót Neharót clearly shows his influence. But she's a unique voice who deserves to be heard more.

For more read Jessica Duchen's interview over at the Jewish Chronicle
10 comments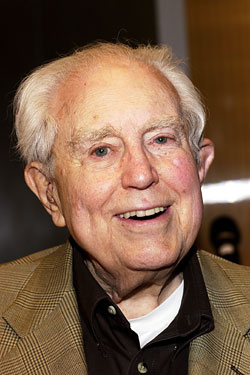 Patrick Gazard has got in touch with us about an article he is writing for UK-based Classical Music magazine with regard to age limits on composition competitions and would love to hear people's thoughts about this topic, both composers and organisations who run competitions. Many competitions have an age-limit of 35 or 40. With composers like Elliot Carter still writing for 60+ years beyond that, is it really fair to limit competitions in this way?
Are you an organisation that runs a competition like this - if so what is the logic behind limiting the entries to a particular age? Are you a composer with experiences to tell, please give us your views. Please only post if you are happy for Patrick to quote you in the article. I will kick off with my own experiences in the comments section.

(comments for possible inclusion in Patrick's article need to be in by 21st June)
14 comments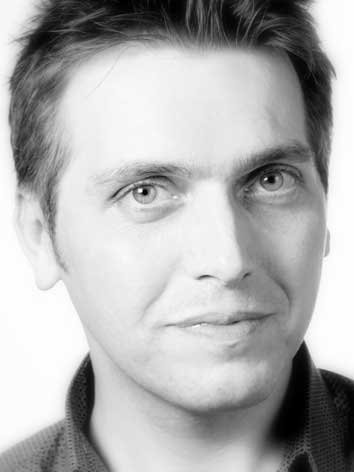 Earlier this month I spoke with British composer Ken Hesketh who has just finished a stint as Composer in the House with Royal Liverpool Philharmonic Orchesra.
Tell us something about your background.

I was born in Liverpool to a non-musical, but incredibly supportive, family. I joined Liverpool's Anglican Cathedral choir at eight. After my voice broke, I joined the Merseyside youth orchestra and then the National Youth Orchestra of Great Britain. I was fortunate to have all my early orchestral music performed by these orchestras (a fond memory was working with the late Vernon Handley around this time, a thoroughly enjoyable if daunting experience). I continued my musical studies at St. Mary's music school in Edinburgh and a little later at the Royal College of music. After my first post-grad I attended the Tanglewood summer course in 1995 where Henri Dutilleux was in residence. The summer of '95 was certainly one of the most special years of my life for reasons both musical and personal. I stayed in the USA to pursue a Masters degree in Composition at the University of Michigan, Ann Arbor and during this time I was awarded the Shakespeare Prize scholarship from the Toepfer Foundation in Hamburg which, on the completion of the degree, allowed me a stay of almost 2 years in Berlin. I returned to London in 1999 where I took up the Constant and Kit Lambert Fellowship at the RCM. After two years I began to teach at the RCM.
Read the rest of the interview here

0 comments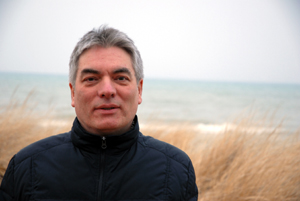 C:T talks to renowned composer Simon Holt, who, amongst many other things is the current Composer in Association with BBC National Orchestra of Wales
Tell us something about your background.

Born in Bolton in '58. Scrap metal merchant for a father, who was (he died in '75) interested in jazz. He visited the Hot Club in Paris with his mother in the 50s and had played trumpet in his late teens in a group called the Jive Five, but I gather, according to my aunt, that they only ever rehearsed (in a church!) and never actually played a gig! He stopped playing soon after. I certainly never saw, let alone heard, him play the trumpet. He had records of Frank Sinatra, Nat King Cole, Stephan Grapelli, Louis Armstrong and Ella Fitzgerald, which he would very occasionally play. There were a couple of ancient 78s, one of which was an arrangement for organ of a Beethoven minuet. How that came to be in the house, I will never know. I bought singles like 'Jeepster' by T.Rex and some things by The Small Faces. Long gone. The first classical records I bought were the Decca Karajan recording of Holst's 'The Planets' and 2 Mozart piano concertos; 11 and 15 with Peter Frankl playing. I think I still have them, but no record player. But, the music that excited me as a kid was pop music as I didn't really know then that there was any other kind. A good friend of mine at school had classical records including Beethoven's 3rd piano concerto, which I can remember finding very compelling, but it was things like Bowie's 'Space Oddity' and 'Purple Haze' by Jimi Hendrix, that had the most impact on me at that stage. Even now I have about 19 Bowie albums on iTunes.

Click here to read the rest of the interview

0 comments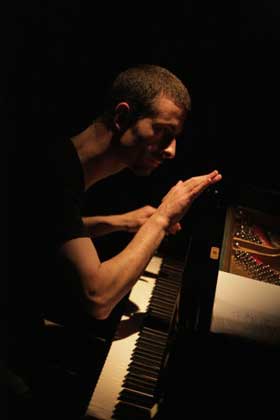 Interviews are coming in thick and fast at the moment, and the latest is with pianist Mark Knoop, who plays an adventurous recital at Kings Place next week featuring new works by Richard Beaudoin and the late Feldman piano solo piece For Bunita Marcus.
Tell us something about your background.

I grew up in Hobart, in the Australian state of Tasmania, and started playing piano at the age of six. I was lucky to have a fantastic first teacher, Eric Mitchell, who instilled in me an excitement and curiosity about a huge range of music. I moved to Melbourne in 1992 and studied at the Victorian College of the Arts, a performing arts school encompassing dance and drama as well as music, both classical and jazz/improvisation. There I joined the recently formed Libra Ensemble, later becoming one of its artistic directors, and we presented a wide range of new music, both Australian and international. Since 2000 I have been living in London, and now perform in many different situations, including with the Plus-Minus ensemble, directed by composers Matthew Shlomowitz and Joanna
Bailie, and Ensemble Exposé, directed by Roger Redgate.
Click here to read the rest of the interview

0 comments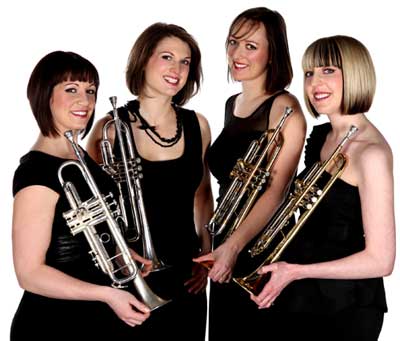 "composers are generally lovely. (If that sounds like a suck up, it is, send us your music!)" say trumpet quartet Bella Tromba.
Tell us about the quartet, how it was formed, it's raison d'etre.

It was Vickie's idea to get together and play. Originally it was just for fun, to help our playing develop and have a laugh together. For a few years we concentrated on building a repertoire, doing as many performances as possible focusing on giving an audience something really good. Now our focus is on building an international reputation, working with fine chamber musicians and playing great music. We are ambitious for the ensemble.

Click here to read the rest of the interview

0 comments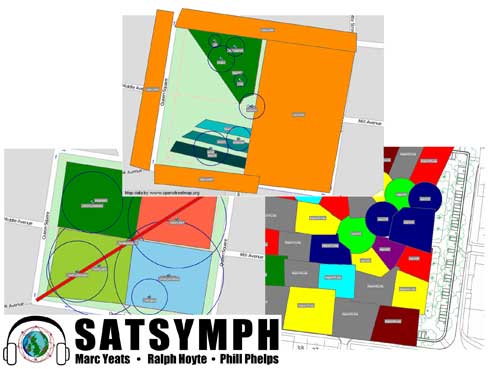 A few days ago the PRS Foundation announced the short-list for this year's New Music Award. The award offers £50,000 to a creative team towards the creation and performance of a ground-breaking new work. The award seems to be attempting to do for contemporary classical music what the Turner Prize has done for contemporary art - in particular, to attempt to stir up controversy or interest by selecting projects that have a wacky or unusual approach to making music.
I spoke with one of this year's short-listed candidates, composer Marc Yeats about his life and work, and about his 'SatSymph' proposal.

Tell us something about your background.

I didn't write this, but it's as good a précis of my background as any.

Born in 1962, an only child, brought up in London, attended a Roman Catholic school, had traumatic treatment at the hands of his father, losing his mother to cancer in 1977, when he was just 15, by which time he'd already commenced serious painting sold through private galleries, moved to Devon with his volatile father, ran a confectionary shop, experienced bankruptcy, yet all the while yearning to creatively express himself.
Click here to read the rest of the interview

0 comments
Stuart MacRae first rose to prominence when his Violin Concerto was performed at the 2001 Proms by Tasmin Little. His 2008 piece Gaudete - also featured at the Proms - set the poetry of Ted Hughes and marked a significant development in his musical language. Recently he has written a number of stage works, including The Assassin Tree (2006) with a libretto by Simon Armitage and Remembrance Day for Scottish Opera's Five:15 series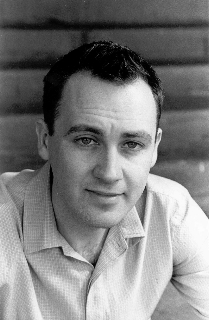 Tell us something about your background.

I was born and brought up in Inverness, though both my parents are from Skye so I spent a lot of time there too. Both my parents have 'normal' jobs, but they've been members of the Inverness Gaelic Choir for as long as I can remember - so music was always encouraged at home. I left school early and went to Durham University to study music, then Guildhall to do a Masters in composition, finishing when I was 20. I was in a big hurry in those days, for no particular reason. After that I stayed in London for a few years, spent a year in Paris and then moved to Glasgow, where I'm still based.
Click here to read the rest of the interview

0 comments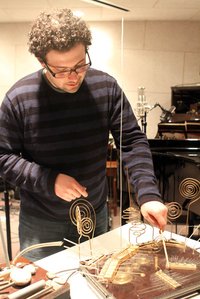 Recent or soon to be graduates from the Yale school of music comprise a fine collection of young composers, including Timo Andres whose album length work for two pianos was recently released by Nonesuch, and Ted Hearne who won the Gaudeamus prize ( and whom we interviewed on CT here). Now five of this talented group have enterprisingly got together to put on a show of their music at New York's Le Poisson Rouge this April 12th. I interviewd Chris Cerrone about the project.
Tell us about the upcoming concert.
Sleeping Giant is the premiere concert presented by a group of emerging composers that have come out of the Yale School of Music over the last few years. We'll be presenting new works by Timo Andres, Ted Hearne, Jacob Cooper, Robert Honstein and myself. I cooked up the idea for the concert when the five of us spent a weekend up in Westport, NY at the Honstein family summer cabin. There was so much joy in the group of us spending time together that for me it made sense for us to put on a concert. We're all close friends with a shared history and a strong desire to make music. As for the name, we wanted to name the concert after something New Haven-y, so we finally settled on Sleeping Giant, a park in Hamden, CT, an homage to our professor Ingram Marshall, who is famous (at least around Yale) for taking hikes and collecting mushrooms in that park.
Read more of the interview here
0 comments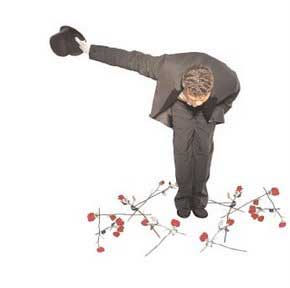 Taking a bow.

Taking a bow is one of those curious aspects of being a composer. I've sometimes caught myself wondering what is going on in a composer's mind as they jump on stage- does this moment in the spotlight make it all worthwhile; is it a terrible duty which would be avoided if only it could; or is it something somewhere in between?

I still find it a quiet source of pride how few composers are ready for that moment in the spotlight, we emerge tramp-like and awkward - the epitomy of uncool, uncommercial - we come on stage in our un-ironed jackets, or with a sock still stuck in one trouser leg. Then we scurry across the stage as quick as we can, not knowing where to put ourselves, and take an awkward bow. There's an interesting paradox in the way so many composers are so unnatural on the stage: we spend our entire lives trying to create something that is after all intended for performance 'on the stage'. We are aware of the finest, subtlest details of how certain effects in our music will come across - we can subdue an entire crowd, get them laughing or crying with our notes; and yet when we have to present ourselves in person on the stage we are likely as not to stumble on the steps before we even get there!

I for one would love ocassionally to attend performances where I wasn't called up to the stage - for starters one is forced to sit in a poor seat at the edge of the row, probably near the back, so as to effect a quick and easy emergence. Then, rather than listening to the music, you spend the entire concert wondering how you will get past that lady with the large hat sitting right in the way of the stage access; do I just shake the conductor's hand, or do I make my way through the entire ensemble kissing and hugging all ten of them, forcing the audience to keep clapping while I do (and risking that they might stop!).

At the end of the day, we composers probably secretly quite like a bit of adulation from time to time, but there's no doubt on the whole we're much happier and more comfortable when we get back to our desks and have only the concerns of the manuscript page to occupy us.

2 comments

Archive


1

| 2 |

Concert Listings Today & Tomorrow: