Other Resources

News Archive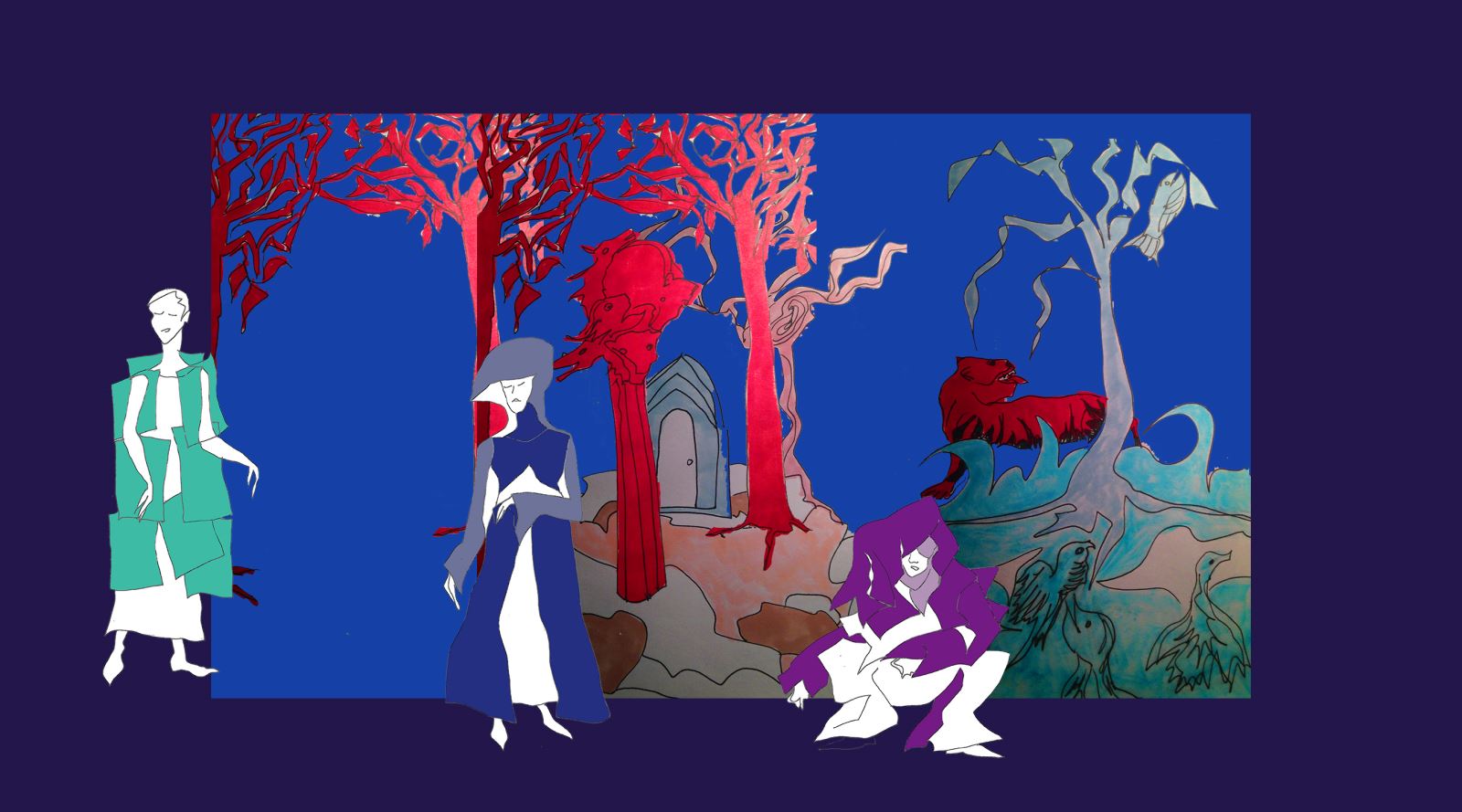 Plymouth's Contemporary Music Festival (22nd–24th February) has been winning plaudits over the last few years, with Sound and Music's The Sampler saying calling it 'One of the UK's most innovative festivals of contemporary music', the New Statesman saying that it 'teems with compositional creativity' and the Telegraph summing it up as being 'In every sense, a memorable weekend.'
Past festival themes—e.g. 'Memory' (2013), 'Biomusic' (2015), 'Voice 2.0' (2017) and 'Decoding Life' (2018)—have explored the intersection between arts and science. This year continues that tradition with the concept of the 'Multiverse.' This may suggest the cosmic, but in fact the focus in on the smallest elements, with the festival promising 'a weekend of explorations of the quantum world.'
Events include, on Friday, a talk by David J. Peterson, an inventor of languages such as Dothraki (used in Game of Thones) and Vōv. The latter is used in Eduardo R. Miranda's opera Lampedusa, which will be performed by the BBC Singers on 23rd. It also includes material composed with software that converts 'high-energy particles' collision data from CERN's Large Hadron Collider into sounds and music.' On Sunday 24th there will be a collection of short films based upon the festival theme culminating with The End?, a new film by Alexis Kirke. Also on Sunday, Vlatko Vedral, from the Department of Physics at the University of Oxford will give a pre-concert talk entitled Decoding Reality: The Universe as Quantum Information. The concert that follows showcases University of Plymouth's research into Artificial Intelligence for music, including Music Neurotechnology and quantum computing, in works by Marcelo Gimenes, Alexis Kirke and Nuria Bonet.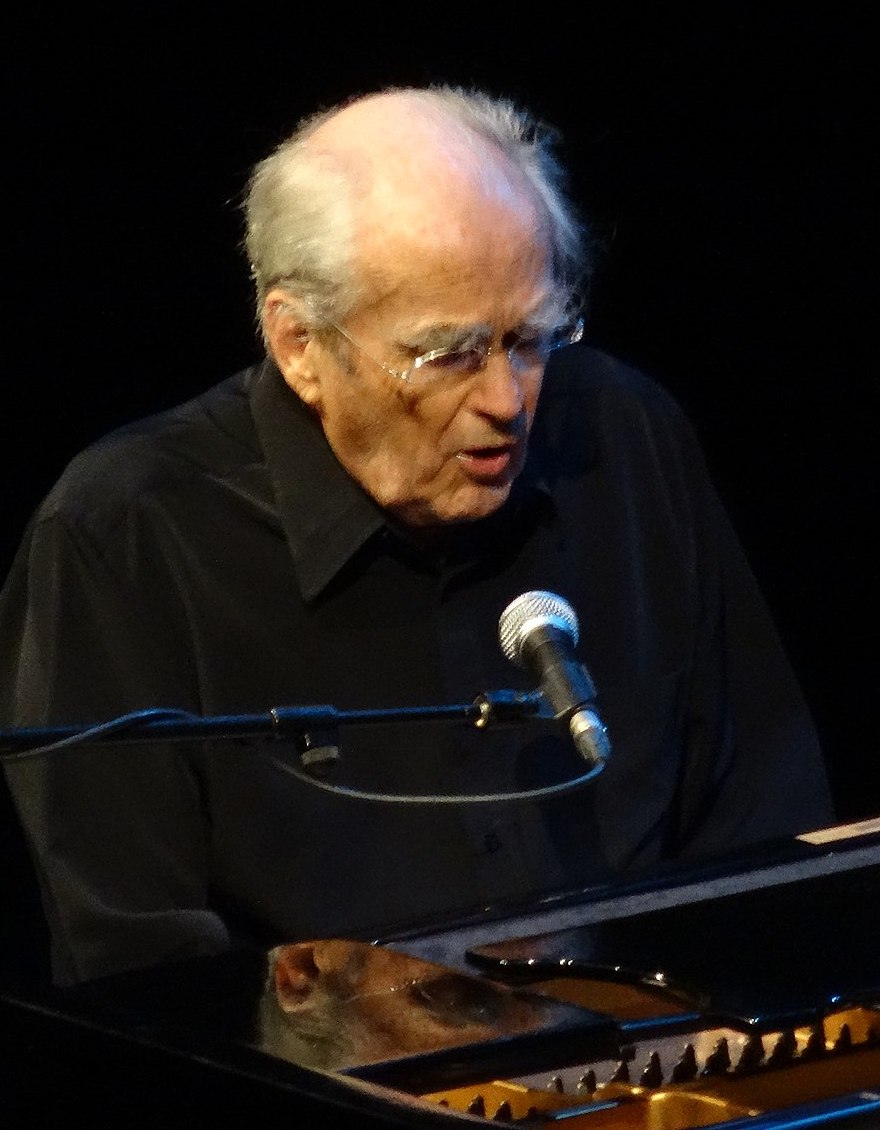 French singer, pianist and composer Michel Legrand died in Paris on 26th January. He was 86.
Legrand's early training suggested the path of a classical musician - the Paris Conservatoire from the age of 11, study with Nadia Boulanger and Noël Gallon, top prizes in harmony, piano, fugue and counterpoint. On finishing his studies, however, he gravitated towards the world of song, working with actor and cabaret singer Maurice Chevalier. It was a role that took him to the United States, where he also worked with artists such as Miles Davis and Stan Getz and wrote his first hit music, including the instrumental album I Love Paris (1954) and the song La Valse des Lilas (1956).
These earlier successes established him as an artist of international potential, and one success quickly followed another. He wrote the music for Jacques Demy's films The Umbrellas of Cherbourg (1964) and The Young Girls of Rochefort (1966), for The Thomas Crown Affair (1968) (which includes perhaps his most well-known song, The Windmills of Your Mind), The Lady in the Car with Glasses and a Gun (1970), The Go-Between (1971), Summer of '42 (1971), Orson Welles's F for Fake (1974), Yentl (1983) and Louis Malle's film Atlantic City (1980). He was a frequent performer, as a pianist with an astonishing gift for improvisation and a cast-iron technique and, from 1964, as a singer too, though he self-deprecatingly said that he only did this to 'overcome my shyness.' He also wrote music theatre works, including Marguerite and Amour (which was nominated for a Tony Award in 2003).
By the end of his life Legrand's catalogue of works was huge—more than 200 film and television scores alone. His facility can be partly attributed to his time as a student in Paris, which left him, by his own account, with a solid technique: 'I was 20 and I felt I could do everything. I could write symphonies, I could be a virtuoso classical pianist.' The formation of his style, in which melody is preeminent, also owed much to his time there—Boulanger told him: 'Put whatever you want above and below the melody but, whatever happens, it's the melody that counts.' It was an attitude to composing that he never lost, later remarking 'melody is a mistress to whom I'll always be faithful.' His also never lost his interest in the music he studied as a student, having an uncanny ability to fuse jazz, classical and popular styles, or at least to move, at will, between them.
Legrand received a number of awards during his lifetime. He won Academy Awards for best original dramatic score (Summer of 42, 1971), best original song score (Yentl, 1983) and best song (The Windmills of Your Mind, 1968); 14 Golden Globe nominations including a win for The Windmills of Your Mind; 14 Grammy's, including 5 wins; and host of other miscellaneous prizes and nominations, including Tonys, Emmys, Fennecus and Prix Moliere Awards.
Legrand remained active until the end of his life, with concerts planned well into 2019. He is survived by his wife, actress Macha Méril, and his four children.
Michel Legrand's Baroque-inspired score for the 1971 adaptation of The Go-Between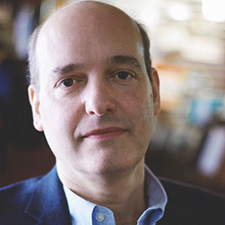 Philip Lasser
Our congratulations to composer Philip Lasser, who has won first prize in the National Association of Teachers of Singing 2019 Art Song Composition Award for his composition Elemental Earth. The work is a cycle of songs for voice and piano on poems by Robert Frost. Lasser's winning work will be performed at the 56th NATS National Conference in June 2020 in Knoxville, TN. The work will also be programmed on a future concert by the Cincinnati Song Initiative. Second place was awarded to Zachary Wadsworth for his composition "Parlo(u)r Songs."
More information here.
Italian composer and pianist Mario Bertoncini died on January 19th. He was 86.
Bertoncini was born in Rome. He studied at the Conservatorio Santa Cecilia, learning composition with Goffredo Petrassi and piano with Rodolfo Caporali. He was present at Darmstadt in 1962 and followed Gottfried Michael Koenig's course in electronic music in Utrecht. After this time he began to experiment with preparations of acoustic instruments, including with live electronics.
From 1965 to 1972 Bertoncini became involved with the Nuova Consonanza Improvisation Group and from 1973 to 1975 was a D.A.A.D. Artist-in-Residence. It was in Berlin that he began to design open air kinetic sound-sculptures, example of which include: Vele (1973/74) for 7-metre aeolian harps and three vocalists, Chanson pour Instruments à Vent (1974) for harps and wind gongs, and Venti (1980/82) for 20 aeolian harps, 40 performers and 2 conductors. He was also known for his stage works, including Illegonda (1968), Spazio-Tempo (1967/70), Focus (1974), Elisaveta Bam (1984) and La Favola d'Aracne (1999).
Bertoncini was active as a teacher, holding posts at the Rossini Conservatory in Pesaro, McGill University in Montréal and the Universität der Künste, Berlin.
The Royal Academy has announced the appointment of Hans Abrahamsen as the first Oliver Knussen Chair of Composition, with Ryan Wigglesworth becoming the Richard Rodney Bennett Professor of Music.
The Royal Academy's Principal, Jonathan Freeman-Attwood, commented:
'As we say farewell to Oliver Knussen, a composer, conductor, teacher and polymath, we are delighted to honour him by creating a brand-new Chair of Composition in his name, to be conferred on the great Danish composer, Hans Abrahamsen.
'Ryan Wigglesworth will assume Olly's former position as the next Richard Rodney Bennett Professor of Music, as performer and composer. Both figures enjoyed close personal and working connections with Olly and I know he would be completely thrilled that Hans and Ryan have joined the Academy family. Ryan's celebration concert in December featuring Olly's The Way to Castle Yonder was a particularly moving and memorable tribute.
'We look forward to continuing the legacy of a great musical creator through these new appointments.'
More information on the RAM website.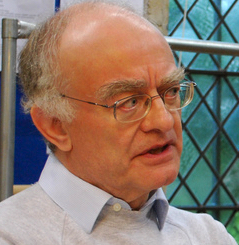 The German city of Schwäbisch Gmünd has awarded John Rutter the €5000 European Church Music Prize. Their citation commended him for 'his great contributions to the field of clerical music: John Rutter is currently one of the most important and popular representatives of the genre. His personal style is unmistakable - a great melodic ingenuity, complex harmonies and rhythms give Rutter's church music a suggestive power that touches both professional and amateur ensembles alike.'
The prize will be awarded in a ceremony on July 18th as part of the Schwäbisch Gmünd Festival of European Church Music.
The death has been announced of German composer and pianist Helmut Bieler. He was 78.
Bieler studied composition with Franz Xaver Lehner and piano with Friedrich Wührer and Aldo Schoen at the Staatlichen Hochschule für Musik, Munich. From 1967 he taught music at the Markgräfin-Wilhelmine-Gymnasium, Bayreuth before taking up a post at the University of Bayreuth in 1979, eventually retiring in 2004.
In 1972 Bieler attended Darmstadt summer school on a course run my Helmut Lachenmann. He also joined the Eckiger Kreis group of composer and poets. With composer Helmut W. Erdmann, soprano Susanne Vill and percussionist Gerd Domhardt he founded the ensemble Musica Viva Bayreuth in 1980. In 1988 he founded the contemporary music festival Zeit für Neue Musik, which he directed with Wolfgang Graf.
Bieler wrote more than 100 works, including a chamber opera, concertos for piano and viola, pieces for solo voice and for choir and a large body of chamber solo keyboard works.
Schattierungen for flute and piano, by Helmut Bieler:
For further information:
Short biography and list of works
Wikipedia (English)
Wikipedia (German)
Publisher (Arends Musikverlage)
The €20,000 Hindemith Prize, awarded each year by the Schleswig-Holstein Music Festival has been awarded to Kazakh composer Aigerim Seilova. The festival artistic director and jury chairman said that her work has 'original sound language that combines fascinating suspense and calm flow in a fascinating way.'
The prize will be awarded during this year's festival (6th July–1st September), which will also feature some of her works.
Brexit is not the only European issue that British composers should be thinking about right now. You may have seen, especially from platforms such as YouTube, a concerted action against a draft EU Directive, known as Article 13:
Article 13, at its core, requires that websites observe copyright laws on the content that they host. This means that they cannot argue that they are merely a 'platform', with no responsibility for individual user's posts. If a creator's work ends up on the platform, the creator must be compensated, unless they wish to waive their fees. It also means that platforms would become responsible for copyright infractions, including of musical works. YouTube argues that to police such content—300 hours of videos are posed every minute—would be impossible. Others have suggested that the law might even render animated gifs and memes, which often use copyrighted material, liable and, consequently, threaten freedom of speech.
However, it is the case that performing rights organisations who have the responsibility of paying composers, including the the Société des Auteurs, Compositeurs de Musique in France and PRS in the UK have been been in favour of Article 13. They and others have argued that at present platforms do not pay artists a fair sum for the content that appears on their pages—they are earning revenue that should rightly belong to the creators. They also argue that many of the objections of the platforms are a smokescreen to protect their profits. They say, for example, that Article 13 won't affect individual users (because rights issues will be taken care of by the platform); parodies and memes are already covered by copyright exemptions; that not-for-profit organisations (such as Wikipedia) are likely to be exempt; that small businesses will also be exempt; and that rather than stifling creativity, it is likely to encourage it, since creators will be able to earn more money from their content.
Whether any of this is likely to apply to the UK is an open question, of course. Article 13 currently exists in three draft forms, as proposed by the European Commission and modified by the European Council and European Parliament. The three sides are currently engaged in a 'trialogue' to arrive at a definite text. If this is agreed and ratified before the European elections in May, it becomes a Directive that has to be transposed into member state laws within two years. Even once outside the EU, however, it seems likely that the UK is likely to fall into its regulatory orbit. As such it may be the case that Article 13 leads to new online revenue opportunities for composers over the medium term.
For an explanation of Article 13 and it's implications this excellent video is worth checking out (French but subtitled):
Our congratulations to Rebecca Saunders, who has won the Ernst von Siemens Music Prize. The award of €250,000 is made each year to a composer, performer or musicologist who has made a distinguished contribution to contemporary music. Sometimes called the 'Nobel Prize for Music,' it has been criticised for failing to honour women musicians—Saunders is only the second female to have won since it began in 1974.

A recent Saunders Premiere: Yes, for soprano, 19 soloists and conductor

Archive
1 | ... | 7 | 8 |

9

| 10 | 11 | ... | 63 |