Other Resources

News Archive
If the Last Night of the Proms was a focus of Brexit discontent in 2016, this year it was has been the been the first few nights. In the opening concert, Igor Levit performed Beethoven's Ode to Joy, the adopted anthem of the EU, as an encore (he was also sporting an EU badge on his lapel). If that wasn't enough, on the third night Daniel Barenboim made an impassioned humanitarian plea that appeared to be inspired by his opposition to Brexit.
Inevitably this has caused outrage in various wings of the press. Normal Lebrecht in the Spectator (reproduced on Slipped Disc) called the speech 'out of order', Stephen Pollard in the Telegraph called it 'deeply irritating.' The tabloids were rather more colourful, The Sun saying that 'Barenboim ranted against the UK leaving the EU and had a German orchestra play Elgar's Land of Hope of Glory in protest;' the Express, in a similar vein, saying that the BBC Proms had been 'hijacked by conductor's anti-Brexit rant.'
I have some sympathy for Lebrecht's take on the two events. He made a distinction between Levit's intervention, which was purely musical and hence acceptable, and Barenboim's which could more easily be said to have overstepped the mark. Similarly, despite Barenboim's protestations that his speech was not political—he didn't once mention Brexit— Pollard was right to observe that 'you'd have to be verbally tone deaf not to get what he meant.'
Despite this, however, it is not unfair to say that Barenboim's words were only rendered controversial in the context in which he said them, that context being Brexit. A plea for greater education, for more European unity and for us to fight against extremism seems a fairly reasonable one for any person, including a musician, to make at any time. If he had said similar words at the Proms before 2016, I don't think anyone would have remarked much upon them. That they are controversial now is another rather worrying sign of the times.
Daniel Barenboim's speech:

The PRS Composers' Fund aims to support the creative and professional development of talented composers by offering direct access to funding at pivotal stages in their careers. The fund offers £150,000 annually to support composers and enable them to realise projects and ambitions that may not be possible through traditional commissioning models.
The ten composes who will receive funding from PRS to support their various projects in 2017 are: Philip Cashian, Mark Bowden, Charlotte Bray, Sadie Harrison, Arlene Sierra, Julian Anderson, Naomi Pinnock, Emily Howard, Raymond Yiu, Roberto David Rusconi. Many congratulations to them!
You can see the many admirable ways in which they will use their funding, here.
If you wish to apply for the next round of funding, the deadline is Autumn of this year.
Christian Morris talks to Till Janczukowicz, the CEO and founder of Idagio, a new music-streaming app dedicated to classical music that has some intriguing possibilities for composers.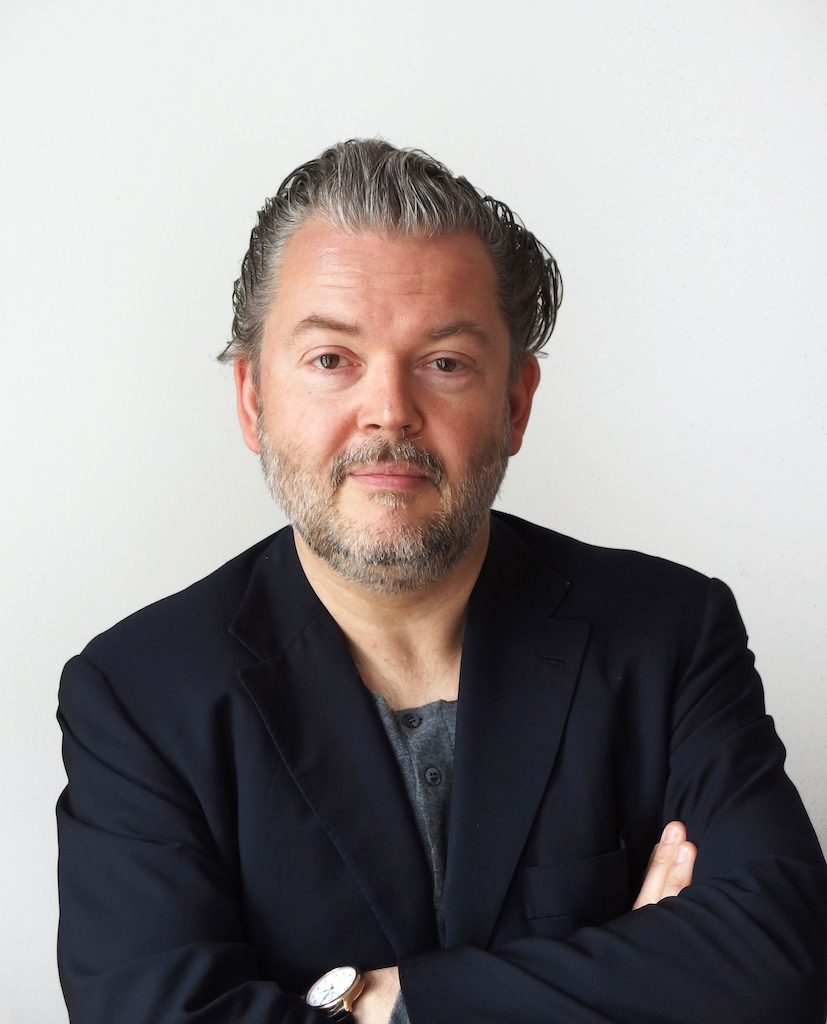 Till Janczukowicz
What is Idagio?

It is a reaction to more than 20 years of pain. I have been lucky and privileged to always do what I wanted to do. I managed great musicians - conductors such as Seiji Ozawa and Christian Thielemann - I helped young talents start their career - like Arcadi Volodos and Juraj Valcuha - and produced concerts and recordings in all parts of the world. What I learnt is: every musician, every composer, young and unknown, famous and established - every musician has relevance for a certain public. The question is not 'is it relevant?' but 'for whom it is relevant?' It comes down to how can music be made available, when is the right moment to make it available, what is the right channel to make it available and to whom can it be made available?

Look at what technology does in other areas of our daily life, look at Airbnb, look at Uber: technology helps connect supply and demand in a new way. More direct. This is exactly what classical music needs. A platform that manages processes in a smarter, faster and more efficient way than we used to manage them before. Or, to put it simply: the best streaming service for classical music. A service that understands the difference between composers, their works, conductors, orchestras, soloists and so on and that connects music directly to any smartphone and streaming device in the world. Idagio is a streaming service that helps musicians, composers and labels on one side and audiences on the other better reach out to each other. We have built our own technology as a base for what many already call "the best search in classical music."
>> Click here to read the rest of the interview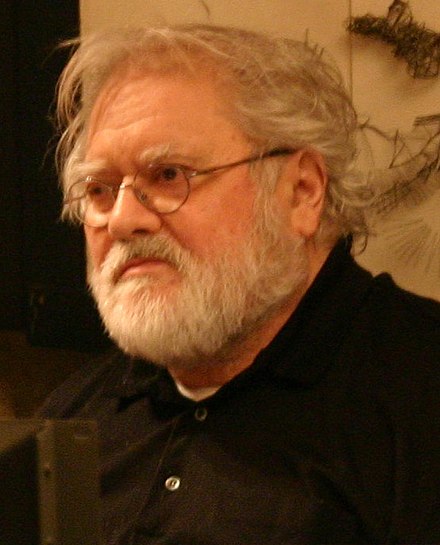 Pierre Henry in 2008
French composer Pierre Henry died on Wednesday at Saint Joseph's Hospital in Paris. He was 89.
Henry was known as one of the pioneers of noise in music, his interest beginning in his teenage years. Following studies with Messiaen and Boulanger at the Paris Conservatoire, Henry worked at Pierre Schaeffer's RFT musique concrète studio, later collaborating with him in his Symphonie pour un homme, a work written using the sounds of the human body. He later founded an electronic workshop, the first of its type in France, with Jean Baronnet. This resulted in works that explored mixing musique concrète with synthesised sounds (Coexistence, 1958; Investigations, 1959 and La noire à soixante, 1961).
The decade that followed showed an increasing preoccupation with spiritual matters with works such as La Messe de Liverpool, commissioned for the opening of Liverpool Metropolitan Cathedral and L'Apocalypse de Jean (both 1968). The 70s became more self-referential, with Futuristie (1975), a tribute to musique concrète; and Parcours-Cosmogonie (1976) which recapitulated some of his own earlier works.
Henry exerted an influence on popular culture. He collaborated with American rock trio Violent Femmes (A Story, Featuring Pierre Henry) and his music was remixed on the LP Metamorphosé by Coldcut, DJ Vadim, William Orbit, Fatboy Slim, and Funki Porcini.
Henry's output was large, more than 150 works, many of which are long. Composer Michel Chion has described his music as possessing 'fecundity, forcefulness and a wide-ranging palette, an impeccable and sumptuous technique and a taste for excess and the bold mingling of the grotesque and the sublime.'
The Art of Sounds (2007). Directors: Éric Darmon & Franck Mallet.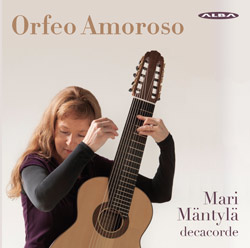 NMC is taking preorders for its New Music Biennial Subscription in association with the PRS Music Foundation. The programme builds upon two earlier NMC programmes, the New Music Biennial 2014 and the Cultural Olympiad scheme, New Music 20×12. For £10 you will receive a series of recordings by Eliza Carthy, Mica Levi, Simon Holt, Peter Edwards, Jennifer Walshe and others. Also just released on NMC is Brian Elias's Electra Mourns, a setting of a 5th century BC play by Sophocles, along with two song cycles, Meet me in the Green Glen and Once did I breathe another's breath.
Brett Dean's Dramatis personae for trumpet and orchestra and Luca Francesconi's Hard Pace, Concerto for trumpet and orchestra receive electric performances by Håkan Hardenberger with the Gothenburg Symphony and conductor John Storgårds in a new release on BIS. Also on the label are instrumental works by Tommie Haglund, headlined by his prize-wining cello concerto Flaminis aura; and John Pickard's Symphony No. 5 with the BBC National Orchestra of Wales conducted by Martin Brabbins.
In the American Classics series Naxos has just made available recordings of viola concertos by Amanda Harberg and Max Wolpert, both of which were written for and here played by Brett Deubner. The title piece of Bright Sheng's new album of chamber music, Northern Lights, explores a common thread in his music, that of folk music; Melodies for Flute, on the other hand, is inspired by Chinese poetry; Hot pepper by the 'the spicy cuisine of Si Chuan province.' The Naxos series exploring the music of Hungarian composer László Lajtha this month reaches volume 5 with the release of his Symphony No. 7 Revolution Symphony
Lyrita/Nimbus has just released archive recordings of works by Gordon Crosse. Whilst the performances and sound are variable, they are welcome additions to the discography of this no-nonsense serial composer. An interesting project by British Composer Orlando Gough, released on two CDs on Signum Classics, sees him attempting to recreate Sir Francis Drake's circumnavigation of the globe using a viola consort, an ensemble that accompanied the sailor on the trip. It mixes music from 16th century England, sounds that the sailors might have heard as well music from local cultures along the route. On Alba, finally, is Orfeo Amoroso, a programme of guitar music played by Mari Mäntylä. It includes works by Graham Lynch, Pekka Jalkanen, Jukka Tiensuu, Nikita Koshkin, Anastasia Salo, Sid Hille, and Tõnu Kõrvits.
This video speaks for itself, I think. If we cannot protect music education, what hope for the future of our industry?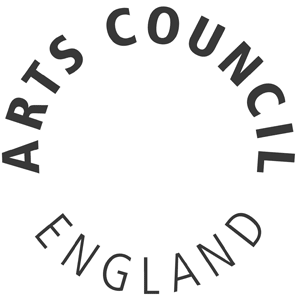 Arts Council England has just announced its portfolio organisations that will receive funding over the next four years.
A greater percentage of money than in previous years will be used to fund organisations outside London (60.4% in 2018–22 as compared to 55.8% in 2015–18 and 53.8% in 2012–15).
Musical organisations receiving funding for the first time include two for disabled musicians, OpenUp Music and the British Paraorchestra; Plymouth Music Zone, which is involved with outreach work with vulnerable children and adults; and Sound City Music Festival.
The full list of portfolio organisation may be viewed here (Excel file).
From the Arts Council Website:
Our Chief Executive, Darren Henley, welcomes 831 organisations to the 2018-22 portfolio. Stay tuned to the blog this week and next for a series of posts on the new portfolio, including discussion of the organisations in your area, diversity, National Lottery investment, art forms and the new Sector Support Organisations.
Today, we announced our new National Portfolio for 2018-22 - a fresh, ambitious and wide-ranging group of organisations that we believe will bring new energy to the arts and cultural sector, while reaching more people in more places than ever before.
In all, 831 organisations will receive a total of £1.6 billion over four years for 844 projects. Importantly, we'll be investing £170 million more outside London and there will be significantly increased investment in places like Reading, Bradford, Plymouth, Northumberland and Stoke.
The National Portfolio includes organisations across England of all sizes and scales, with museums and libraries coming into the portfolio for the first time. Some organisations are well-established nationally or internationally, like the Royal Shakespeare Company, the BALTIC Centre for Contemporary Art in Gateshead, the Royal Philharmonic and theatre company Punchdrunk.
Other portfolio organisations are just starting out, like the Factory – a major new international arts venue in Manchester. It will be exciting to see how the 183 organisations joining the portfolio grow and develop.
The new members include small organisations like Corali, a dance company of performers with learning disabilities, and The NewBridge Project, a vibrant community that supports talent development for individual artists. Larger organisations include Without Walls, a consortium that creates extraordinary outdoor work.
There will be 72 museums and seven libraries in the portfolio, including The National Holocaust Centre and Museum, the Bowes Museum in Teesdale, the Tank Museum in Dorset and library services in Barking and Dagenham, Suffolk and Leicester.
We've focused on ensuring that this is a diverse portfolio that will produce work relevant to the world we live in, as well as supporting fresh talent and artists from many different backgrounds and representing different perspectives. The arts, and society generally, urgently need to draw on the huge resources of our national diversity.
In 2016 we established the Elevate fund to prepare organisations keen to become part of the 2018-22 portfolio. We're very pleased that of the 40 successful applicants to Elevate, 20 will now become portfolio members – including Ballet Black and Venture Arts, which champions the work of learning disabled visual artists.
This portfolio has emerged from an exhaustive and rigorous process, from initial consultations with the sector, through to the final balancing decisions. Financially, we've committed all we can to this new portfolio because we believe that this is the right time. Up and down England there are organisations, villages, towns and cities that will benefit hugely from this investment.
We have supported more organisations than ever before, but of course there have been hard decisions to make – often between applicants of great merit. We are fortunate to have such a variety and quantity of talent in our country.
I hope that those who have not made the portfolio on this occasion will be encouraged to come back next time. In the meantime they may find that we have other funding streams that are suitable for them, such as Grants for the Arts.
To those who have entered the portfolio: welcome. You are collectively embarking on a creative journey, which will bring some profound and positive changes to our arts and cultural sector and its relationship with the public.
French composer and organist Jacques Charpentier died on 15th June, aged 83. Partly self-taught, he was also decisively influenced by Indian music and by Olivier Messiaen. The fullest evidence of this was in his immense piano cycle 72 études karnatiques, based on Indian musical scales.
Charpentier also worked in a wide variety of other genres, including symphony and opera. He was also known as an administrator of French music and as a teacher, having spent seven years as professor of composition in Nice.
72 études karnatiques

Trying to summarise concerts at this, the busiest time of year, is a fool's errand. What follows, then, is the merest scratch of the surface of the many event on offer in July.
I've already summarised the main concerts at this year's BBC Proms. I won't go over them again, except to say that things kick off on 14th July with the premiere of Tom Coult's St. John's Dance.
Apart from the Proms there are two other outstanding UK festivals to look forward to, both making reappearances after taking a break in 2016. The biennial Manchester International Festival (29th June–16th July) features more than 20 world premieres. Highlights include Available Light, a collaboration between choreographer Lucinda Childs, composer John Adams and architect Frank Gehry; Thomas Ostermeier's Returning to Reims, a response to the wave of populist politics sweeping Europe; and Cotton Panic!, a story based in the 19th century, where the scarcity of imported raw cotton brought the textile industries of Northern England to a standstill.
The Tête à Tête Opera Festival (25th July–13th August) is not normally biennial, so it is something of a relief to see it back this year. The break seems to have recharged its batteries, with a bewildering array of works on offer. Many of these are also on the cutting edge of contemporary events. On 25th July, for example, ID Please, explores 'themes of immigration, identity and xenophobia.' Its British-Iranian composer, Soosan Lolavar, was almost prevented from attending rehearsals in the US because of Trump's first 'Muslim ban'. The following day is a performance of Dominic Robertson's The United Kingdom of Earth: A Brexit Opera, featuring Boris Johnson in Downing Street in a tie dye suit…
Other UK festivals to consider include the Cheltenham Music Festival (1st–16th), the Buxton International Festival (7th–23rd) and the Three Choirs Festival (22nd–29th). A dig around in their programmes will reveal at least handful of world premieres and concerts otherwise featuring contemporary music.
Looking further afield, the Schleswig-Holstein Musik Festival (1st July–27th August) has the epic length one associates with the Proms, if not quite so many new music events. Despite this, there is a concert to celebrate the 80th birthday of Philip Glass; the premiere of Anna Clyne's Three Sisters for mandolin and string orchestra; and a concert featuring the music of Hindemith prize-winner Samy Moussa.
The Festival 'Aix en Provence's major new opera world premiere, Pinocchio by Philippe Boesmans, takes place on 3rd, with further performances on 7th, 11th and 14th July. The Bregenzer Festspiele begins on 19th July, but you'll have to wait till 16th August for its own big opera premiere, with the first performance of Zesses Seglias's To the Lighthouse, after the novel by Virginia Woolf.
Some other festivals to consider include in Finland, the Kuhmo Chamber Music Festival (9th–22nd), in South France the La Roque d'Anthéron International Piano Festival (21st–19th August) and, even further afield (at least for me) in South Africa, the Stellenbosch International Chamber Music Festival (30th June-9th July), which will feature the music of British-based South African composer Robert Fokkens.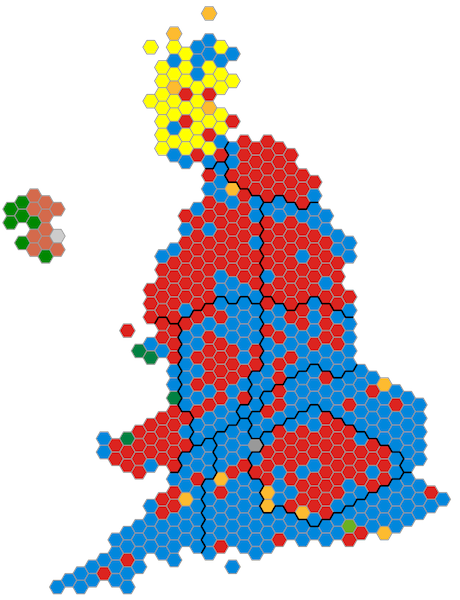 Musicians looking for rays of soft Brexit hope following Theresa May's disastrous election last week might reflect on the fact that far from softening Brexit, it may have produced something worse: gridlock.

The effects of Brexit on the music industry have included higher prices for digital downloads, for musical instruments, computer equipment and possibly vinyl records. The potential loss of free movement coupled with generally negative attitudes towards immigration have resulted in whole orchestras leaving the UK, difficulties filling vacancies in those that have stayed and falling EU student numbers. Neither can the wider implications be ignored. A healthy arts sector does not exist in isolation—it depends on a healthy economy. With the UK registering the smallest growth of all 28 EU members in the first quarter of this year, it seems that some of the warnings made before the referendum are beginning to come true. When the Treasury coffers are empty, the arts will be among the first to suffer.

Suspending disbelief for a moment, it is possible, of course, that the hard Brexiters are correct. If we cut ourselves off from the EU completely, this dismal period will lead to a land of milk, honey and Schrödinger's cake (had and eaten). In this context, whilst Theresa May's Brexit approach did not look particularly attractive before her ill-judged election, at least it was a strategy, of sorts. There was chance of ridding ourselves of some of the uncertainly. Now May will have to negotiate a Brexit that satisfies her hard Brexit right wing; the DUP, who are quite keen on Brexit but don't want a hard border with Ireland; those who want to stay in the customs union, led by Philip Hammond; and those who appear to be suggesting we stay in the Single Market, most notably the newly powerful Ruth Davidson. All the while, the possibility of building a cross-party consensus is scuppered by the fact that Corbyn will probably be content to watch the whole farce play out until he gets what he really wants: a new election.

All the while Article 50 ticks away. Not a clock, but an explosive device. If the politicians continue to be unable to defuse the bomb they have so happily built, primed and activated, we are all going to be faced by the worst kind of Brexit possible: a no deal Brexit. It will wreak havoc not just with our own industry, but with the country as a whole.

Archive
1 | ... | 6 | 7 |

8

| 9 | 10 | ... | 48 |