Other Resources

News Archive

On Monday PRS announced the latest The Open Fund and Women Make Music recipients. The Open Fund is divided into two sections, one for the development of outstanding songwriters and composers, the other to support new music projects. Women Make Music supports the development of outstanding women songwriters and composers.
Congratulations to all of the recipients:
The Open Fund for Music Creators
Aidan O'Rourke
Ailie Robertson, Donald Grant, David Fennessy, Aidan O'Rourke, Alasdair Nicolson
Balladeste
Cosmism (recording as The Long Now)
Craig Armstrong and Calum Martin
David Mackenzie – Stantz
Edward Jessen
Ensemble x.y
Graham Fitkin
Greg Wanders
Iain Chambers
James Chapman (Maps)
Jenni Roditi, Toby Thompson, Candida Valentino, Haymanot Tesfa, Cassie Yukawa-McBurney
Jon Shenoy
Kitt Philippa
Lanterns on the Lake
Makola
Peaness
Polo
Ruta Vitkauskaite
The Ninth Wave
Wu-Lu
Zara Nunn
The Open Fund for Organisations
Abram Wilson Foundation for Creative Arts
Brainchild Festival
Capsule
Celtronic Derry Ltd
Chineke Foundation
Dumbworld ltd
English Folk Expo
Eye to Eye
Feral Arts
HD Arts Productions CIC T/A Hidden Door Festival
Immix Ensemble
In Place Of War
Irene Taylor Trust
Jazz re:freshed Ltd
Knockengorroch cic
Low Four
National Youth Orchestra of Great Britain
OneFest CIC
Severnside Composers Alliance
Showcase Scotland Expo
Small Green Shoots
Sound City (Liverpool) Ltd.
Sounds from the Other City
Streetwise Opera
Sŵn Festival Ltd
the hub arts lab CIC
The Riot Ensemble
The Stoller Hall
The Sunday Boys
Three Choirs Festival
Transgressive North
VALLEY COMMUNITY THEATRE
WITCiH
York Mediale
Z-arts
Women Make Music
Bellatrix
Caswell
Catherine Kontz
Chagall
Dorcha
Getrude Veremu
Giulia Grispino
Gwyneth Herbert
Kathryn Tickell
Laura White
Lucinda Chua
Mithila Sarma
Pink Kink
Shingai
More here.
Christian Morris talks to leading British composer Edward Gregson. Now ten years into retirement from a distinguished academic career, his composing work is more vigorous than ever, with his recent Four Etudes for brass band being nominated for a 2017 British Composer Award.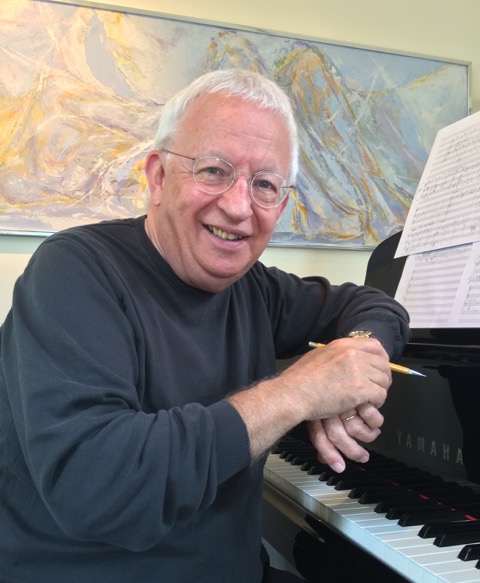 Edward Gregson
When we first started communicating by email you told me you 'had you head down orchestrating.' Would you like to let us know what you have been writing?

I've been working on a Halle commission, a large-scale piece for their Children's Choir and Orchestra. I'm delighted that they take these kinds of commissions seriously by involving the orchestra as well, because the experience for the children in the choir is so much more enhanced. They have around 80-90 voices, between 8 and 12 years of age, 'who enjoy singing and love a challenge!'

However, besides trying to write music that will both challenge and satisfy such a choir (a difficult task in itself), one of the other most demanding elements is scoring it for a full orchestra and trying to achieve a realistic balance between the forces. The work also has two narrators (male and female) that add to the overall dramatic story.

Anyway, the work is called The Salamander and the Moonraker - An Adventure Story in Music - with story and text by Susan Gregson (who also happens to be my wife!). It's around 35 minutes long (so a lot of orchestration!) and will be premiered on 1st July this year at Manchester's Bridgewater Hall. So you see why I had my head down trying to finish it when you contacted me. I should add that the choir has had the vocal score since before Xmas, so they have already been working hard on it.
>> Click here to read the rest of the interview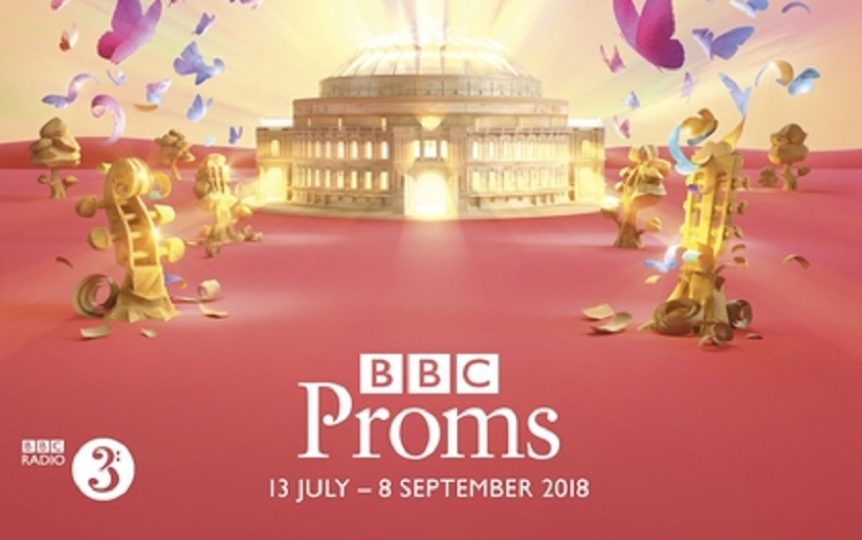 New works seemed a bit thin on the ground at 2017's BBC Proms, so it is good to see a healthy 19 world premieres this year. The biggest winners are: Anna Meredith, whose Five Telegrams on the first night will tap into the centenary of the end of the First World War and Roxanna Panufnik, whose Song of Darkness and Light will open the last night.
That these two high-profile commission slots are given over to female composers is no coincidence—2018 also marks 100 years since the granting of the vote to women over 30. The anniversary is being celebrated through the promotion of these and other female composers, including Laura Mvula, Bushra El-Turk, Tansy Davies and Lili Boulanger.
Other notable premieres to look out for include, in August, Simon Holt's Quadriga on 13th; a new Rolf Wallin Violin Concerto on 21st; Iain Bell's Aurora on 29th and, intriguingly, two small works from Benjamin Britten on 6th. Do also check in for the three premieres on 15th July. These form part of the 40th birthday celebrations of BBC Young Musician of the Year and include the first performance of Sidechaining by C:T's very own David Bruce.
The Proms will also be contributing to the Bernstein at 100 celebration with performances of West Side Story, On the Town and a tribute to his televised educational work with the event The Sound of an Orchestra. There will also be the chance to hear the first UK performance of his unfinished ballet Conch Town.
Here, then, is the complete list of regional, national and world premieres at this year's Proms. As in previous years do check back to this list once the festival is in full-swing—clicking on the date should take you directly to any performances you have missed.
July
13th Anna Meredith, Five Telegrams (world premiere)
13th Georg Friedrich Haas, Concerto Grosso No. 1 (UK premiere)
15th Ben Foster, Fantasia on the Young Musician Theme, (world premiere); Iain Farrington, Gershwinicity (world premiere); David Bruce, Sidechaining (world premiere).
25th Tansy Davies, What Did We See? (orchestral suite from 'Between Worlds') (world premiere).
30th Jessica Wells, Rhapsody for solo oud (world premiere)
August
5th Mark-Anthony Turnage, Maya (UK premiere); Anders Hillborg, Bach Materia (UK premiere); Uri Caine, Hamsa (UK premiere)
5th Olga Neuwirth, Aello - ballet mécanomorphe (UK premiere); Steven Mackey,
Triceros (UK premiere).
6th Benjamin Britten, A Sweet Lullaby (world premiere); Benjamin Britten, Somnus (world premiere); Mark-Anthony Turnage, Farewell (world premiere); Lisa Illean, Sleeplessness ... Sails (world premiere)
13th Simon Holt, Quadriga (world premiere); Suzanne Farrin, new work (world premiere)
14th David Robert Coleman, Looking for Palestine (London premiere)
17th Philip Venables, Venables Plays Bartok (world premiere)
20th Per Nørgård, Symphony No 3 (UK premiere)
20th Laura Mvula, The Virgin of Montserrat (world premiere)
21st Rolf Wallin, Violin Concerto (world premiere)
27th Bushra El-Turk, Crème Brûlée on a Tree (world premiere); Leonard Bernstein, Conch Town (UK premiere).
29th Iain Bell, Aurora (world premiere)
September
3rd Nina Šenk, Baca (world premiere)
8th Roxanna Panufnik, Songs of Darkness (world premiere)
More themes and picks can be found in this interview with BBC Proms Director David Pickard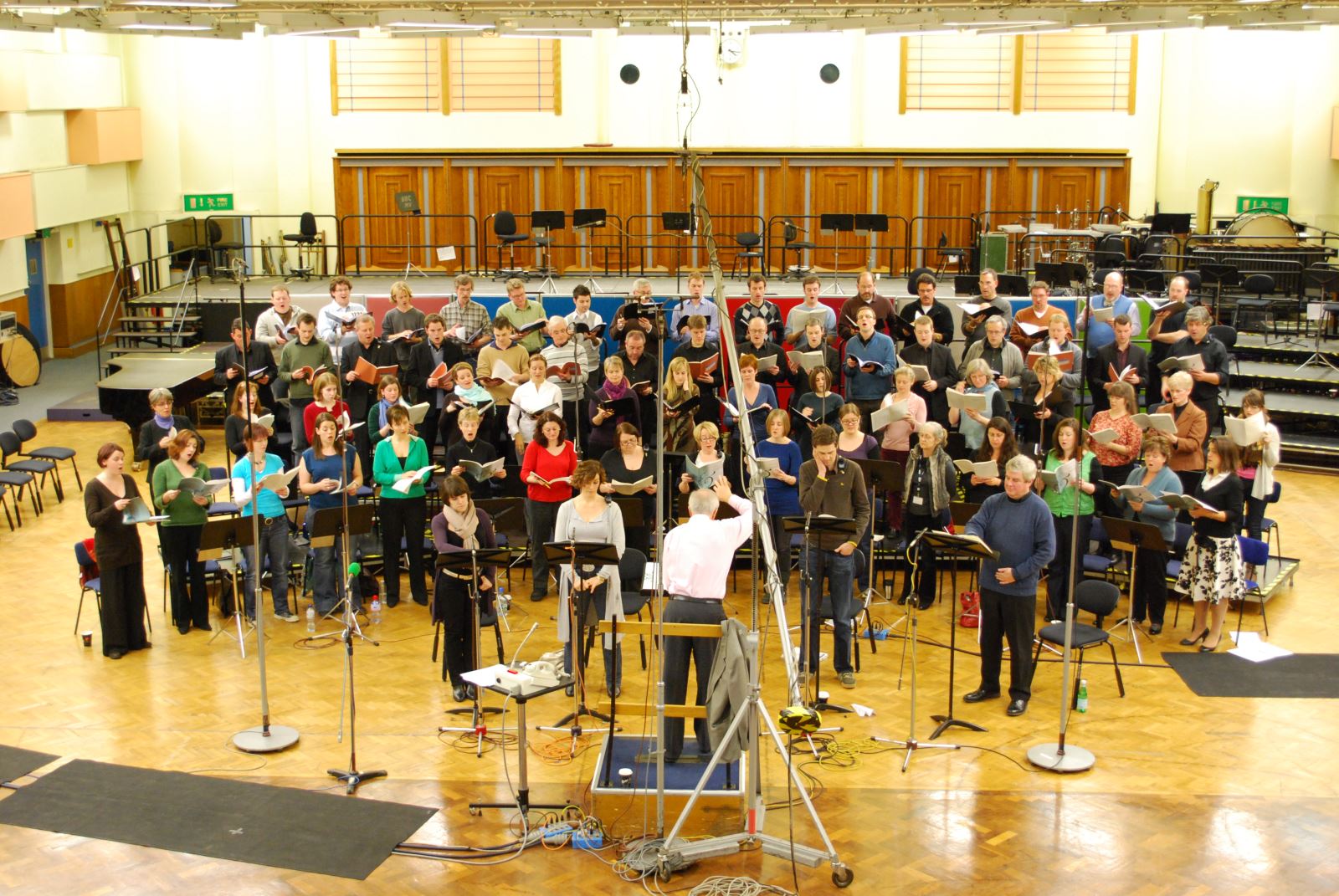 The BBC announced yesterday that it is to leave its Maida Vale Studios.
Starting life as the Maida Vale Roller Skating Palace in 1909, it has since played host to BBC's Radiophonic Workshop, to many pop and classical musicians and, from 1967 to 2004, to the John Peel Sessions. It is also the home of the BBC Symphony Orchestra, who frequently perform concerts of new music there. The BBC plans to relocate to a new 'state-of-the-art facility in east London.'
In his note to staff, Director-General of the BBC, Lord Hall said:
"I understand how much our musical heritage at Maida Vale means to us, to artists and to audiences…We haven't taken this decision lightly. But we're determined to ensure that live music remains at the heart of the BBC and moving to this new development gives us the opportunity to do just that."
More information available on the BBC website, here.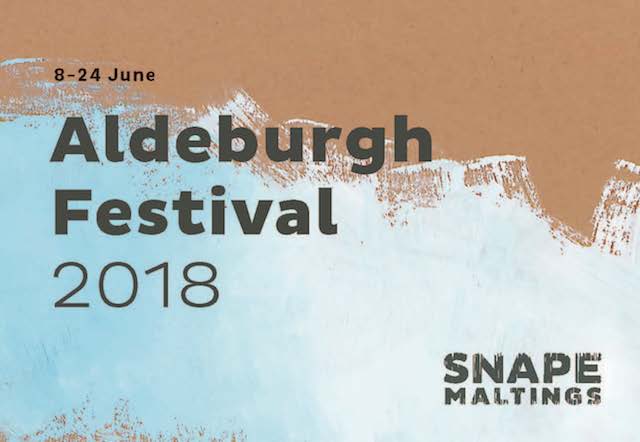 The 2018 Aldeburgh Festival celebrates Britten's links to America via the music of Leonard Bernstein, whose centenary it is this year.
Britten and Bernstein had a remarkably similar training and outlook—both conducted, were pianists and educators and shared a certain sense of unencumbered generosity in their compositions.
Performances of Bernstein's music in the festival include his Symphony No. 2 The Age of Anxiety; Halil for flute and chamber orchestra; excerpts from West Side Story; Arias and Barcarolles for piano four hands; and his Chichester Psalms. There will also be several talks and a film that documents Bernstein's conducting of the US premiere of Peter Grimes in 1946.
Britten's time in America is also reflected in performances of music by Aaron Copland and the presence of American artists-in-residence: composer Michael Hersch, flautist Claire Chase and violinist Patricia Kopatchinskaja.
As always there are a number of world premieres, though these are largely from British composers: Emily Howard's opera To See The Invisible on the opening night; Philip Cashian's Piano Concerto The Book of Ingenious Devices on 16th; Harrison Birtwistle's Keyboard Engine, Construction for Two Pianos, also on 18th; seven new works from young composers on 22nd; and Simon Holt's String Quartet No. 4 on the same day.
Tickets for all concerts start at £10.
St. Magnus International Music Festival
The St. Magnus International Festival runs from 22–28th June, with its usual mix of classical music, theatre, dance, poetry, bands, visual art, community participation and new work.
There is plenty to enjoy, including Rachmaninov's Vespers, Rossini's Petite Messe Solennelle, a concert that explores 'Songs of Freedom' and Zoé Martlew's Review Z. One wonders, however, if the festival has been feeling the pinch just recently. I could only locate one world premiere from an established 'name', Kenneth Hesketh's Inscrizione (derivata) (A Lie to the Dying) on 27th. There is also an entirely worthy education composition project with Kirkwall Grammar School and Glaitness Primary School on 23rd. Little else, or so it seems. What, for example, happened to the composition course this year?
The Holland Festival
Amsterdam's Holland Festival runs from 7th June–1st July. There are several regional premieres on offer plus the world premiere of Daníel Bjarnason's We Came in Peace for All Mankind for 12 horns and 12 pianos (as resonance chambers) on 23rd. There is also a special focus on the music of George Benjamin, including performances of his Dance Figures, Sometime Voices and operas Lessons in Love and Violence and Written on Skin.
There is much else besides, much of it very imaginative. The opening day, for example, contains a collaboration between Gerhard Richer the painter and Marcus Schmickler, the composer as well as a performance of Morton Feldman's Rothko Chapel. On 13th the Heath Quartet perform Beethoven's string quartet no.11 and Ligeti's String Quartet No. 2, but under the title The String Quartet's Guide to Sex and Anxiety and with four actors who 'reconstruct the melody of melancholy in a staging full of insanity.' Throughout the festival there is also the chance to spend half an hour listening to Longplayer, a composition for singing bowls that started playing on 31st December 1999 and will not end until the year 2999.
Here's a video preview of the festival:
US composer and guitarist Glenn Branca died on May 13th. He was 69.
Branca studied theatre at Emerson College, Boston. After spending time in the UK in 1973, he returned to the city to found the experiential theatre group Bastard Theatre in 1975, for which he or his collaborator John Rehberger provided music. Further work in theatre followed, as did the forming of the bands Theoretical Girls and Static. His works for electric guitar ensemble and drums at the turn of the decade 'introduced a visceral, high-volume, ecstatic music unknown to rock or the avant garde.'
The 80s was marked by further experiments in tuning and the construction of custom instruments, which featured in several of his numbered symphonies. From 1989, with the commission of his Symphony No. 7, he began to write for more traditional ensembles. He continued to write for the guitar, however, including for his wife and fellow experimental guitarist Reg Bloor. Paying tribute to him on social media, she said:
I feel grateful to have been able to live and work with such an amazing source of ideas and creativity for the past 18 1/2 years. His musical output was a fraction of the ideas he had in a given day. His influence on the music world is incalculable.
Despite his gruff exterior, he was a deeply caring and fiercely loyal man. We lived in our own little world together. I love him so much. I'm absolutely devastated.
New York-based composer Matt Marks died on May 11th. He was just 38.
Not just a composer but also a mean arranger, singer and horn player, Marks was a founding member of contemporary music chamber orchestra, Alarm Will Sound, which has been described as "one of the most vital and original ensembles on the American music scene."
The announcement of the news by Marks' fiancé, composer Mary Kouyoumdjian was greeted with many tributes, including from Alarm Will Sound, who stated on Twitter: 'Matt was a unique mix of playfulness & gravity who was integral in shaping our identity as a band. He will be deeply missed.'
Steve Smith in a full obituary in the New York Times, summed up Marks' style: 'he demonstrated a knack for crafting works of substantial appeal and subversive cheek, generously endowed with sharp wit and relatable pathos.'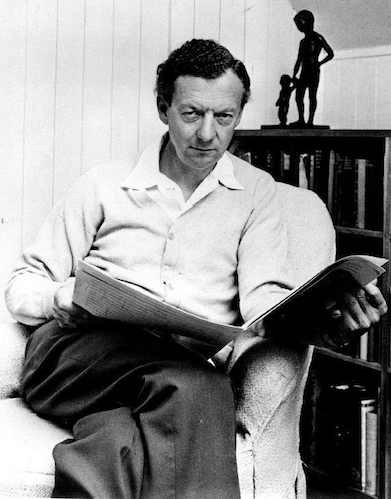 Whether a recent story about proclivities of Admiral Lord Nelson is true or false, it rather proves that the sexual lives of the renowned dead provide good copy.
This has always been the case with composers. A theory put forward in Paul Kildea's widely praised 2013 biography of Benjamin Britten speculated that, rather than dying of a congenital heart problem, the condition was actually a result of tertiary syphilis. It is a disease that has been linked to countless other composers, including Scott Joplin, Delius, Hugo Wolf, Smetana, Glinka, Donizetti, Schubert, Beethoven and Mozart.
A new book by fellow of the Royal College of Surgeons Jonathan Noble seeks to put the record straight. Interviewed about it in the Guardian he observed that "The list of composers who had syphilis is short. The list of composers said to have had syphilis is enormous." And of Benjamin Britten's syphilis he believes that 'The evidence for that is scant,' deriving as it did from 'hearsay and an elderly doctor who "had nothing to do with Britten's care"'.
In total Noble's book That Jealous Demon, My Wretched Health: Disease, Death and Composers examines the deaths of 70 composers, in a number of cases debunking tales of "venereal disease, alcoholism or sexual impropriety."
Read the full story at the Guardian.
American composer, pianist and academic Donald H. Keats died on 27th April. He was 88.

Keats was a graduate of Yale University, where he studied with Quincy Porter and Hindemith, and of Columbia University, where he completed an MA with Otto Luening and Henry Cowell. A period in Europe as a Fulbright Scholar was followed by a return to America and study for a PhD at University of Minnesota, completed in 1961. He held academic positions at University of Washington, Antioch College and University of Denver. He won two Guggenheim Fellowships (1964–65 and 1972–73).

Published by Boosey & Hawkes, Keats' composed in most musical genres except for opera—his catalogue includes symphonies, a piano concerto, two string quartets, a piano sonata, various works for violin and piano and cello and piano, song cycles and other choral music.

His early works have been described as being 'often based on clearly articulated tonal centres' but that he later moved away from tonality, instead using 'short motivic ideas and sonorities.'

Archive
1 | ... | 5 | 6 |

7

| 8 | 9 | ... | 56 |