Other Resources

News Archive
Festivals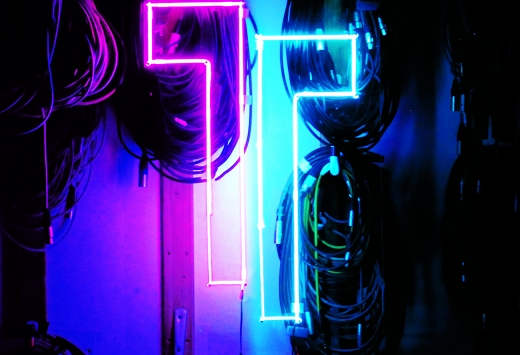 The Techtonics Festival (5–6th) at City Halls, Glasgow prides itself on being being international, this year being no exception, with performers and composers from Japan, Lithuania, France, Sweden, Norway USA and UK. Premieres include a piece for Japanese koto by American composer and sound artist Miya Masaoka; and new works for the BBCSSO by Dror Feiler, Naomi Pinnock, James Clarke, Evan Johnson, and Marc Sabat. There's also a focus on the French composer Pascale Criton.
The Vale of Glamorgan Festival (9–16th May) takes place in various venues in South East Wales. There is a focus on the music of Welsh composers, especially works by the festival director John Metcalf, as well as by Chinese composer Qigang Chen and Danish composers Per Nørgård and Bent Sørensen. There will be new works by Helen Woods and David Roche as well as Metcalf's Six Palindromes in the final concert on 16th.
The Prague Spring Festival (12th–3rd June) offers around 50 concerts in its month-long programme. One of the themes of the festival will be a commemoration of the hundredth anniversary of the founding of Czechoslovakia, with performances of music by Bohuslav Martinů, Josef Suk, Klement Slavický, Pavel Bořkovec, Miloslav Kabeláč, and Eugen Suchoň, as well as representatives of the younger generation including Michal Nejtek, Ondřej Adámek, Lukáš Sommer, and Marko Ivanović. There are also a number of world premieres including Michal Nejtek's Ultramarine, played by the Warsaw Philharmonic, a new work from Luboš Mrkvička played by Klangforum Wien, the song-cycle Little Works by Marko Ivanović, EQ172 by Alexey Aslamas and Sundial by Jan Kučera. There will also be a special new work, Passacaglia 1918 by Michal Müller to celebrate the hundredth anniversary of the founding of Czechoslovakia.
Oxfordshire's Festival of English Music (25th–28th May) provides, as the name suggests, a cross-section of music by purely English composers, with a particular focus on polyphonic works of the sixteenth century and music of the twentieth and twenty-first centuries. The later will include two premieres: the first UK performance of Richard Blackford's Violin Concerto and the world premiere of Christopher Wright's Symphony.
Other May world premieres picks:
6th York Höller New work for viola and orchestra, Gürzenich-Orchester Köln, Kölner Philharmonie, Germany
7th Dimitri Arnauts Humble Memories, Emmy Wils and Tim Mulleman, Bozar Brussels, Belgium
9th David Matthews Symphony No 9, English Symphony Orchestra, St. George's, Bristol
16th Charlotte Bray Reflections in Time, London Sinfonietta, Queen Elizabeth Hall, London
17th Will Frampton, Dani Howard, David John Roche and Bethan Morgan-Williams, new works, Psappha Ensemble, The Whitworth Art Gallery
18th Willem Jeths, Conductus - Constructio Rotterdam Philharmonic Orchestra, de Doelen Concert Hall
23rd Tan Dun Buddha Passion, for choir and orchester, Munich Philharmonic Orchestra, Kulturpalast Dresden
31st Victoria Borisova-Ollas Exodus: Departure for clarinet and orchestra, Royal Stockholm Philharmonic Orchestra, Konserthuset Stockholm
Mark-Anthony Turnage's new children's opera Coraline, which finished its run on Saturday, has attracted pretty decent critical notices, including from Fiona Maddocks at the Observer, Tim Ashley at The Guardian and Paul Driver at the Times. A more savage response from Rupert Christiansen at the Telegraph, however, led critic Hugh Canning to tweet that the criticisms were 'spot on'. This led to this Twitter exchange between Turnage and Canning:
Other musicians were quick to support Turnage and Canning later apologised, telling the Guardian: '"Obviously, it's concerning that a composer I admire may not write any more operas because of an off-the-cuff tweet I had intended light-heartedly...I really didn't expect Mark to take my suggestions seriously – especially as my enthusiasm for his earlier operas, Greek, The Silver Tassie and Anna Nicole, is a matter of record."'
More at the Guardian.

From the Sibelius Website:
We're really proud to announce the release of Sibelius 2018.4, making huge steps forward in many areas of the program. In summary, we've expanded on the recently added multi-edit workflows to now include the ability to enter and edit multiple text objects; given our note spacing rules a complete overhaul; enhanced the way you can interact with tied notes and much more, spanning over 70 individual improvements.
A belated 'happy birthday' to Samuel Adler, who celebrated his 90th birthday on 4th March. Some composers will know him best from his widely used treatise The Study of Orchestration, but he has also had an impressive (and ongoing) composition career.
You can read an excellent interview with the composer (the first of two) by David Dupont, here.
And hear him talking about composing here:

Robert Joseph Rosen
Canadian composer Robert Joseph Rosen died on Monday 19th March in Ottawa. He was 61.
Rosen studied in Canada with Violet Archer, Malcolm Forsyth and Bruce Mather. He attended the Internationale Ferienkurse für Neue Musik in Darmstadt in 1982, later working at the Banff Centre for the Arts in Canada, where he formed associations with Witold Lutoslawski, John Cage, Heinz Holliger and others.
His output includes electroacoustic music, concert, dance, film music and site-specific environmental compositions for groups that include Pro Coro Canada, the Victoria Symphony Orchestra, Calgary Philharmonic, the Vancouver New Music Society and Edmonton Symphony Orchestra. He was also won or was a finalist in a number of Canadian composition competitions.
A memorial will be held on April 15th at 1:00pm, details available here.
Young Swedish composer Ludwig Göransson goes from success to success. Fresh from scoring the hit film Black Panther, he has just been confirmed as the composer for Sony's new Marvel film Venom. And this after a long list of other credits including several U.S. sitcoms and the films 30 Minutes or Less, Fruitvale Station and Creed.
More here.
Göransson discusses creating the music from Black Panther: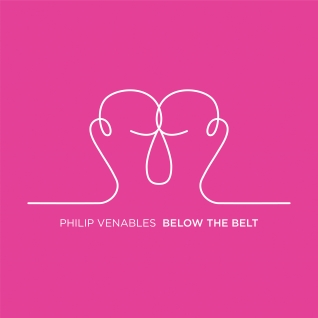 If there's a British composer on a roll at the moment, it's Philip Venables. His first major opera, a setting of Sarah Kane's 4.48 Psychosis, premiered in 2016 at the Royal Opera House to rave reviews, subsequently winning a British Composer Award; his concert piece The Gender Agenda, 'a gameshow for ensemble, video and gameshow host', will reopen the Queen Elizabeth Hall on 12th April, with subsequent performances in Frankfurt, Porto and Amsterdam; and his new portrait CD Below the Belt, has just been released on NMC.
Four vocal works dominate the album—The Revenge of Miguel Cotto; Numbers 76–80, Tristan and Isolde; Numbers 91-95; and Illusions—with two instrumental pieces—Klaviertrio im Geiste and Metamorphoses After Britten (the four movements of which are distributed throughout)—satisfyingly breaking things up.
There's an obsessiveness to Venables' music, a determination to extract every last ounce of energy from a musical idea. The result can be visceral, incredibly direct. In its most distilled and elegant form this can be heard in the piano trio, where motives are developed with compelling economy, even to the point where the first movement is simply marked 'Tacet.' The vocal works also have their elegant touches (the use of live cassette recording in Numbers 76–80 being a good example), but here the directness can also be shocking. Texts are chanted by voices together, musical figures are obsessed over until they burn out and, if you also check-out live video performances (a must), there are striking visual touches, such as the slapping of boxing punch bags in The Revenge of Miguel Cotto and the video projection in Illusions (below). This last work is, to my mind, a magnificent achievement: bold, brave, filthy, thought-provoking and outrageously funny. The disk marks, then, the arrival of a major talent. Don't miss it.
Philip Venables and David Hoyle: Illusions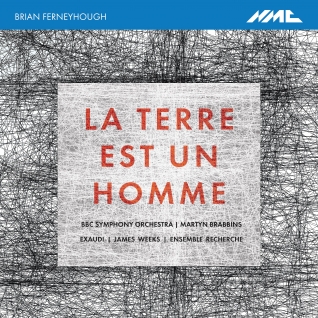 Other than the Venables album (see above) NMC have just released a programme of music by Brian Ferneyhough performed by Exaudi and the BBC Symphony Orchestra. The title work, La Terre est un Homme, an epic and densely written work for 88 instruments, is worth the price of the disk alone. It caused something of scandal at its premiere in Glasgow in 1979, and was subsequently rarely played. Martyn Brabbins' performance is brutally exciting and does a remarkable job of making sense of the dense polyphonic writing (the score is 4 feet tall…).
If this is a little intense, why not try out Magnar Åm's The Broken Vessel on Ravello Records, a series of compositions/improvisations in an abandoned Norwegian factory that makes use of 'everything from the acoustics in the building to the muffled sounds of traffic outside its walls.' The results are surprisingly evocative, as if the vibrations of the instruments are giving voice to the old building.
More Zen still, if you're in the mood for cosmic length, is Morton Feldman's For John Cage for violin and piano in a new release that forms volume 6 in Bridge Records' Feldman series. Typical of late Feldman, the work is massively spun out, with small, seemingly inconsequential, musical ideas (most of which barely rise above a whisper) explored over its 70 minute timeframe. Even so, it casts quite a spell, especially when performed, as here, with the requisite concentration.
Borough New Music reaches Series 7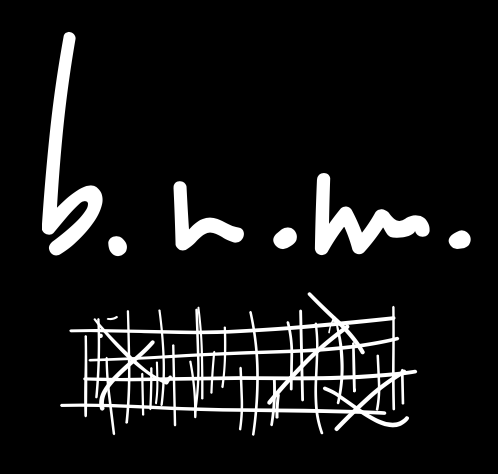 In April Borough New Music arrives at Series 7 in its mammoth cycle of contemporary music concerts. On 3rd there are works for combinations of soprano, countertenor and piano by George Crumb, HK Gruber, Ross Edwards and Julian Grant; the 10th features music by a single composer Edward Henderson, who is known for his use of founds sounds, found objects, repetition and audience participation; on 17th there are improvisations for saxophone and piano; whilst 24th features new music and theatre from the Windup Penguin Theatre Company. All the concerts are held on Tuesdays at 1pm in the very central St. George the Martyr Church, London. Ideal lunchtime fare.
Late Music season kicks off

In York, meanwhile, Late Music's new season kicks off with two concerts on April 7th. At 1pm the Fairfax Ensemble traces the story of Late Music itself, from the 1980s to the present. It will include world premieres from Emily Rowan, Natalie King, Roger Marsh, Tim Brooks and Nick WIlliams. At 7pm, meanwhile, Atéa Wind Quintet will premiere works by David Lancaster and Angela Slater (who runs a concert series of her own) as well as works by Gary Carpenter, Thea Mustrave, Berio, Ligeti and Birtwistle. Late Music's season of contemporary music concerts continues all the way to October, so be sure to have a look at their programme.
Andrea Tarrodi Weekend
From 12th–15th the Konserthuset Stockholm will host a mini festival dedicated to Swedish composer Andrea Tarrodi, whose music is known for its 'colourful richness and peculiar play of light.' The festival includes four world premieres: Wildwoods for orchestra and a new Piano Concerto Stellar Clouds on 12th (both repeated on 14th); Acanthes, Concerto for two violins and strings on 13th; and "Drache-Frau" (the wounded diva) for brass quintet 15th. As well as other works by Tarrodi, there will be pieces by Schoenberg and Debussy.
First performances
Finally, my pick of April's world premieres, starting in the UK. 12th April sees the London Sinfonietta give first performance of Philip Venables' The Gender Agenda, described as 'A concert piece like no other, The Gender Agenda will turn the Queen Elizabeth Hall into a gameshow and the audience into contestants'; on 15th the NYOS and pianist James Willshire give the first performance of Scottish composer Jay Capperwauld's new piano concerto at Glasgow Royal Concert Hall; also on 15th at the Royal Festival Hall there is the chance to hear works by Solvenian composer Vito Žuraj, including the world premiere of his Ubuquity - farces for soprano and ensemble; at the Barbican on 19th, finally, Simon Rattle and the LSO take on Helen Grime's Woven Space.
In the US on 6th at Carnegie Hall the American Composers Orchestra will give three world premieres, Hitoma Oba's September Coming, Ethan Iverson's Concerto to Scale and Steve Lehman's Ten Threshold Studies, as well as two New York premieres. In Europe, meanwhile, Péter Wolf's new Clarinet Concerto will be played by Csaba Klenyán at the Liszt Academy on 7th; a new String Trio by Jukka Tiensuu will receive its first performance by ZilliacusPerssonRaitinen at the Konserthuset on 9th; and Johannes Jansson's Peace Symphony will be played by Sveriges Radio Symfoniorkester at the Berwaldhallen, Sweden on 13th.
Christian Morris talks to composer Sadie Harrison, whose work has been performed internationally and widely recorded. She is also known for her cross-cultural collaborative projects.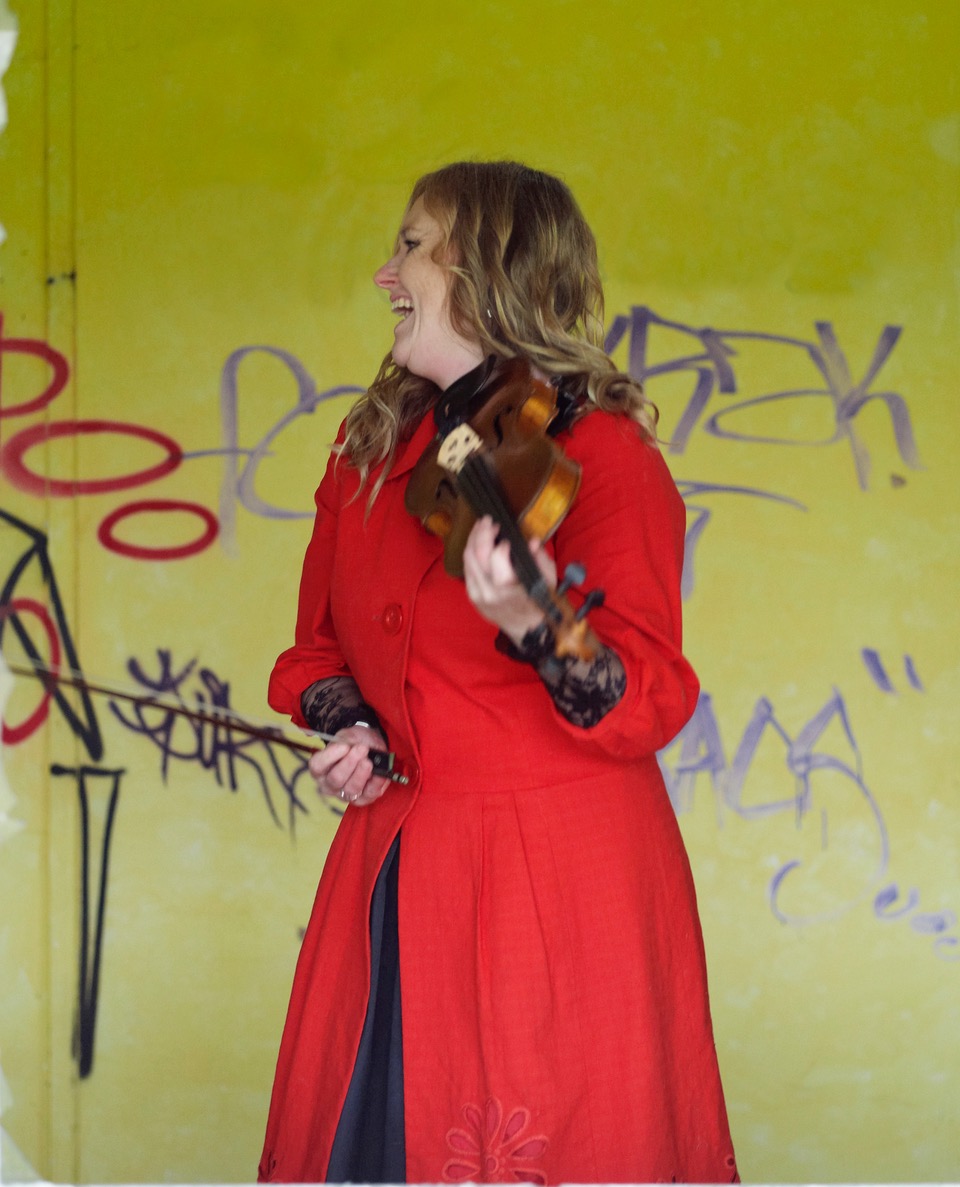 Sadie Harrison

Tell us a little about your background. How did you become a composer?

Firstly, thanks very much for asking me to contribute to Composition:Today. It's taken me quite a while to formulate answers to some of the questions - partly because I am lucky enough to have a couple of commissions on the boil at the moment but also because the opportunity has come at a time when I am thinking very hard about the path my composing has taken me on recently and, indeed, after 35 years of writing, where it might lead me next. And if I am to be honest, I do find it rather hard to discuss my work, though I am often called on to do so. My non-musician friends will tell you that composition is not something that I talk about (though they are always interested), and generally I choose not to tell people that I do it at all in order to avoid difficult questions that simply cannot be answered in a few words. I am also mindful of a comment made by Frederic Rzewski in a pre-concert talk (2012 Late Music York) when he was asked why he didn't like programme notes: 'they are vomit bags for composers!' Although I took offence at quite a lot of what Rzewski said that night, I did sympathise with his dislike of unhelpful verbosity. With this in mind, rather than contribute answers for every question I've suggested some sources for more information about specific projects as I'm going along. And there's a lot of information on my website
http://www.sadieharrisoncomposer.co.uk or publisher: http://www.uymp.co.uk

I can definitely say that I became a composer. I wasn't born one. Although music was a big part of my childhood (taking piano and violin lessons, being part of local youth orchestras), the urge to compose did not manifest itself until I went to Surrey University as an undergraduate in the early 1980s. I remember the exact moment when it happened, during a lecture about Schoenberg's Pierrot Lunaire, in particular Der Kranke Mond. I had an overwhelming visceral reaction to the piece. I immediately understood the language and wanted to write music like it. And I thought I could - something just clicked, a kind of coming home. This is a dramatic statement, but I have come to realise that I have always been searching for the right place for my music to inhabit since that moment. It's a complicated search with directions changing over time, but it has been governed by developing what I hope is a strong, flexible compositional technique and an acceptance of the style of the music I want to write. Perhaps most importantly it has been about understanding how my music can resonate usefully outside the confines of the contemporary music world, a world that I have often felt very at odds with.

A section from my current biography reads: 'For several years, Sadie also pursued a secondary career as an archaeologist and reflecting her interest in the past, many of her compositions have been inspired by the traditional musics of old and extant cultures with cycles of pieces based on the folk music of Afghanistan, Lithuania, the Isle of Skye, the Northern Caucasus and the UK. She is also well known for socio-political aspects of music-making with several works challenging stereotypes of marginalised peoples - refugees, Afghan women, the deaf, the homeless - celebrating their creativity and individuality with powerful expressions of musical solidarity.'

I think this sums up where I am now!

>> Read the rest of the interview here

Archive
1 | ... | 5 | 6 |

7

| 8 | 9 | ... | 54 |