Other Resources

News Archive
Some inspirational words from the late lamented André Previn...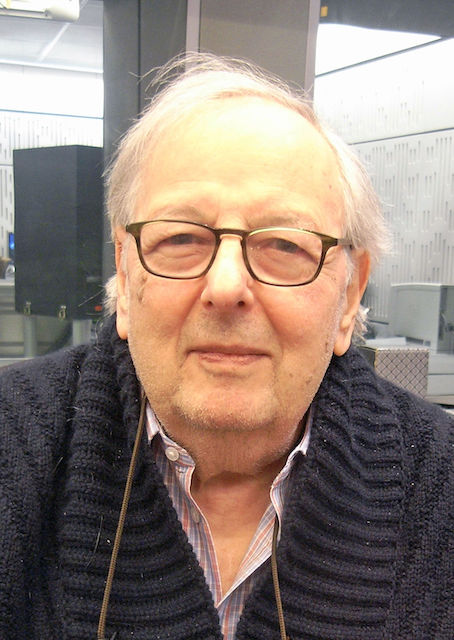 André Previn died last night at his home in Manhattan. He was 89.
Born in Berlin, Germany, Previn showed phenomenal musical talent at an early age. His father, a lawyer, and mother, a teacher, sent him to the Berlin Hochschule für Musik at the age of six, where he studied piano with Rudolf Breithaupt. Of Russian-Jewish origin the family left Germany in 1938, briefly spending time in Paris before moving to Los Angeles.
Previn became a composer through the world of film. As a boy he accompanied silent films on the piano at a local arts cinema and, whilst still at school, he was hired by MGM to arrange and compose film scores. As a film music composer Previn was also required to conduct his own pieces, a skill he honed further in private conducting lessons with Pierre Monteux.
By his early 30s Previn had already built an impressive career as a film composer, garnering Academy Awards for Gigi (1958), Porgy and Bess (1959), Irma la Douce (1963) and My Fair Lady (1964). Ambitious to pursue a career as a conductor, however, he resigned from MGM and in 1967 was appointed music director of the Houston Symphony Orchestra. The following year he became principal conductor of the LSO. It was in London that he established his reputation for the interpretation of composers such as Vaughan Williams, Walton and Britten. If his choice of repertoire did not tend towards the iconoclastic, this was simply a matter of personal temperament. As Previn explained: 'I am a complete Romantic. I once talked to Pierre Boulez and he was telling me how he'd like to take human performers out of music, to give everything computer-like precision….I go to see a Puccini opera and I'm touched on the deepest level. That would be purgatory for Boulez, but music that only works on an intellectual level bores me.'
Previn's time in London also coincided with his blossoming as a media personality, most famously in his 1971 appearance on Morecambe and Wise. He also popularised classical repertoire in the BBC's prime-time Saturday night show André Previn's Music Night, took part in documentaries about classical and jazz music and even made appearances on the BBC's panel quiz show Call My Bluff.
In parallel to his life as a conductor Previn continued to work as a pianist and as a composer. He wrote the scores for the musicals Coco (1969), The Good Companions (1974) and incidental music for Every Good Boy Deserves Favour (1977) as well as two operas A Streetcar Named Desire (1997) and Brief Encounter (2007). There was also serious instrumental music, including concertos for solo piano, guitar, cello and violin; orchestral overtures; a wealth of chamber music; solo piano works; and songs and song cycles. Despite resolving not to work in film after he left MGM, he also produced adaptations of other composers' works for the medium, including for the 1973 production of Jesus Christ Superstar. As a pianist he worked in classical and jazz mediums, favouring trio formations in both. He was also involved in crossover projects with classically trained musicians such as Kiri Te Kanawa and Leontyne Price, or from other musical traditions, such as Ravi Shankar.
Previn never ceased to take the the business of being a musician seriously, famously remarking 'If I miss a day of practice, I know it. If I miss two days, my manager knows it. If I miss three days, my audience knows it.' As his much-loved 'Mr. Preview' Morecame and Wise sketch so amply exemplified, however, he did not extend this seriousness to himself. This made him a great ambassador, allowing him to connect with people who might not otherwise have been interested in classical music.
As well as four Oscars, Previn was received many Grammy Awards and nominations, including a Lifetime Achievement Award in 2010. He received an honorary KBE in 1996 and in 1998 the Kennedy Honor for lifetime achievement.
André Previn, Honey and Rue - Brianna J. Robinson, soprano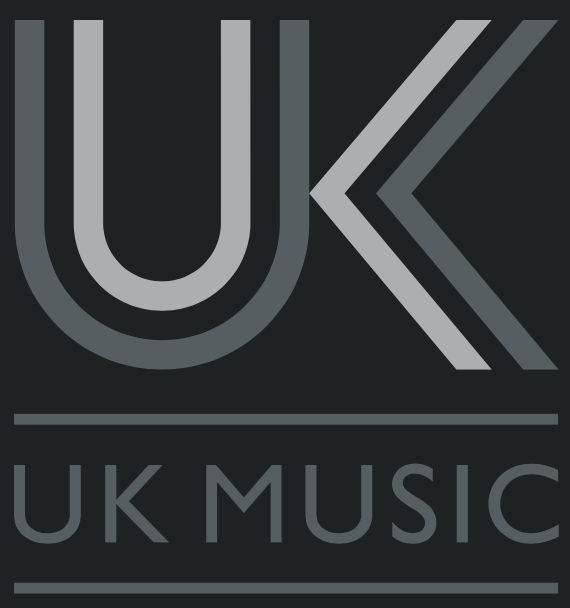 UK Music, the industry-funded body that represents the collective interests of the British Music Industry, has today called upon MEPs and the EU Council to support the new Copyright Directive, also known as Article 13.
In a statement released to its members, it said:
UK Music and its members have always supported constructive steps to foster a fair music Iicensing environment that benefits creators, performers and those who invest in them. We have campaigned for this together through #LoveMusic and the final compromise text of the Copyright Directive is a notable step in that direction.

In relation to Article 13, we welcome the fact that the compromise text clearly establishes that Online Content Sharing Service Providers should not be entitled to avoid the need to secure licences from rightsholders. As has been widely reported, the text of this Article in particular has been the subject of fierce and passionate debate and the final result includes a number of compromises.

With this in mind, we ask the EU Council and MEPs to support the Directive.

We call on individual member states to ensure that the Copyright Directive, if successfully adopted, is implemented in a way that achieves its original purpose and benefits the whole of the industry.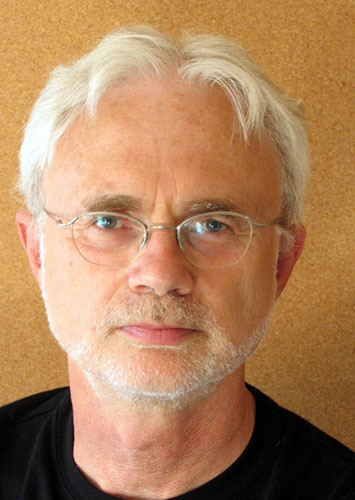 The Praemium Erasmianum Foundation's Erasmus Prize , worth €150,000, is awarded each year to the a person or institution 'that has made an exceptional contribution to the humanities, the social sciences or the arts, in Europe and beyond.'
In awarding the prize to composer John Adams the jury observed that Adams has 'created a new musical idiom by fusing elements from jazz, pop and classical music', which, they say, 'has made contemporary classical music 'communicate' again, important at a time when this genre has increasing difficulty in finding a following.' They also praised him for addressing social themes in his music as well as for his conducting and writing.
The Foundation is planning a a programme of John Adams events to mark the award.
Our congratulations to Ludwig Goransson on wining the Best Original Score Oscar for his soundtrack to Black Panther.
The other nominations were:
If Beale Street Could Talk (Nicholas Britell)
Mary Poppins Returns (Marc Shaiman)
Isle of Dogs (Alexandre Desplat)
BlacKkKlansman (Terence Blanchard)
The prize for best song went to Shallow from A Star is Born, the musical romantic drama featuring Bradley Cooper and Lady Gaga.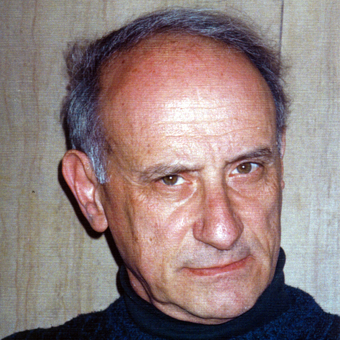 Israeli composer Ami Maayani died on 16th February. He was 83.
Born near Tel-Aviv, Maayani studied conducting, violin and viola playing at the Academy of Music in Jerusalem (1951–53) and composition with Paul Ben-Haim (1956–60). After his military service he trained as an architect in Israel, continuing his studies in Columbia University, New York City, where he also followed Vladimir Ussachevsky's class in electroacoustic composition. He also took a Masters degree in philosophy at Tel-Aviv University in 1974, the subject of his thesis being Philosophy of Music – Studies in the Aesthetic Writings of Hegel, Schopenhauer, Wagner and Nietzsche.
Despite his career in architecture, he considered himself first and foremost a composer. His music fuses elements of the Western tradition, such as French Impressionist orchestration, with those of Jewish and Arab origin, including sephardic songs, Hebrew Bible Chants and Arab tonal and formal structure. Particularly known for his contribution to harp repertoire, he also wrote an opera, four symphonies, other orchestral music, ballets, song cycles, concertos, chamber, choral and electro-acoustic works.
Maayani was influential as a teacher. He co-founded the Israel National Youth Orchestra, the Tel-Aviv Municipality Youth Orchestra and the Technion SO. He taught at the Jerusalem Rubin Academy of Music and Dance and was head of the Tel Aviv Rubin Academy of Music.
Amongst his many prizes he was awarded the Engel Prize of the Tel-Aviv municipality (1963), the Ministry of Education Prize (1964), the Casino de Divonne Prize (1967), the Israel Broadcasting Authority Prize (1973), the Israel Composers and Authors Association Prizes (1974, 1977), the Workers' Union Prize for the Arts (1988) and the Landau prize for the arts for his life works (2001).
Ami Maayani, Concerto for Harp and Orchestra, First movement

Hannah Conway will join Streetwise Opera, a charitable organisation that runs programmes for the homeless, from April 2017. She replaces founder Matt Peacock, who will leave the company for With One Voice, the international arts organisation for the homeless, itself created by Streetwise Opera in 2016.
Conway has composed for a number of leading orchestras and opera houses, including the London Symphony Orchestra, Glyndebourne, City of Birmingham Symphony Orchestra, BBC Concert Orchestra and Royal Opera House. Known also for her educational work she has directed a series of creative opera residencies for professional musicians drawn from across the EU; has designed and presented orchestral concerts for young audiences, including at the BBC Proms, for The Sixteen, the Orchestra of the Age of Enlightenment and others; and has led projects with young children in Mumbai, Palestine and Bosnia.
Cathy Graham, Chair of Streetwise Opera, said:
"I am delighted that Hannah Conway will be joining the team at this hugely important time for the charity. She stood out in an incredibly strong field of applicants and we look forward to working with her and Co-Executive Directors Susie Gorgeous and Bridget Rennie as they take the charity forward in this exciting new chapter for Streetwise Opera."
More information available here.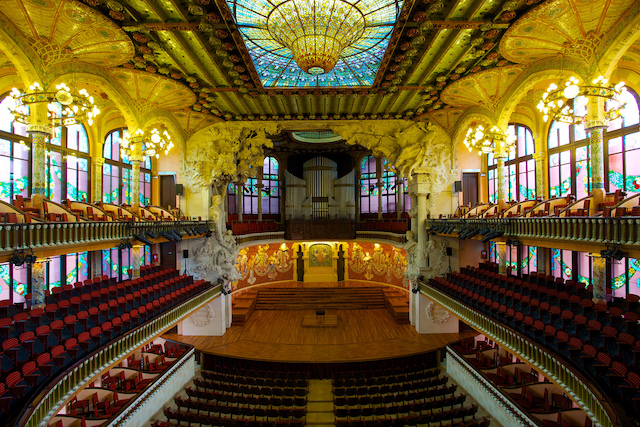 Palau De la Música Catalana
The concerts of the Barcelona Obertura Spring Festival (4th–17th March) take place in three magnificent venues: the Liceu Gran Teatre, one of the biggest opera venues in Europe; the Palau De la Música Catalana, a UNESCO World Heritage Site and L'Auditori, a sleek modern concert hall. Amidst the eclectic programme there are a number of concerts that feature twentieth and twenty-first century repertoire, including works by Riley, Glass, Pärt and Nyman on 6th; Cage's Sonatas for Prepared Piano on 7th; Daltabaix a la ciutat, a cantata by Josep Ollé and Laura Aubert on 8th; and works by Lucier, McCaffrey, Ravel and Kurtag on 10th.
The Festival Primtemps des Arts de Monte-Carlo (15th March–14th April) features some twentieth century classics, including a performance of Britten's three Suites for Cello on 28th; Bartók's Violin Concertos No. 1 and 2 and concerto for Orchestra on 31st; and Stockhausen's Oktophonie on 6th April. There is also a talk Kagel or the Playing Down of Music on 7th, the screening of his film Ludwig van on 12th and the chance to hear the Siberian Chirgilchin Ensemble perform traditional Mongolian music and songs on 14th.
The Barbican will play host to a Ligeti Total Immersion Day on 2nd March. There are five events in total: a screening of the 1976 BBC Omnibus Documentary All Clocks are Clouds, a chamber music concert, a talk, choral music, and an evening concert with the BBC Symphony Orchestra featuring Clocks and Clouds, his Violin and Piano Concertos, Atmosphères and San Francisco Polyphony.
For those interested in the next generation of orchestral composers, why not spend the day at Jerwood Hall, LSO St. Luke's, London, where the six composers from the 2018 Panufnik Composers Scheme will have their pieces rehearsed in an open workshop under the guidance of composer Colin Matthews and conductor François-Xavier Roth.
And, finally, if you are on the hunt for March world premieres here are some highlights:
6th March Roustom, Violin Concerto No.1. Pierre Boulez Saal, Berlin
7th March Adams, Must the Devil Have All the Good Tunes? Walt Disney Concert Hall, Los Angeles
11th Chumbley, Brahmsiana II. Carnegie Hall: Zankel, New York City
12th Currier, Piano Trio. Carnegie Hall: Stern Auditorium, New York City
14th Schnelzer, Piano Concerto. Berwaldhallen, Stockholm
16th Pott, At First Light - Requiem for Cello and Double Choir. SJE Arts at St John the Evangelist Church, Oxford
16th Curry, Briefly it enters. St Clement Danes, London
21st Nunes, Isabeau s'y Promene; Peat, Sanctorum Cantuarienses; Roe, Vidi Aquam. St Bride's Church, Fleet Street, London.
22nd Robert Casteels, Ouverture Spirituelle. Victoria Concert Hall, Singapore
23rd Wantenaar, New Work (choir). Concertgebouw: Main Hall, Amsterdam
24th Shin, New work (orchestra). Barbican Hall, London.
28th Lokumbe, Healing Tones. Kimmel Center: Verizon Hall, Philadelphia.
31st Beamish, Divertimenti. Bournemouth University: Kimmeridge House, Poole.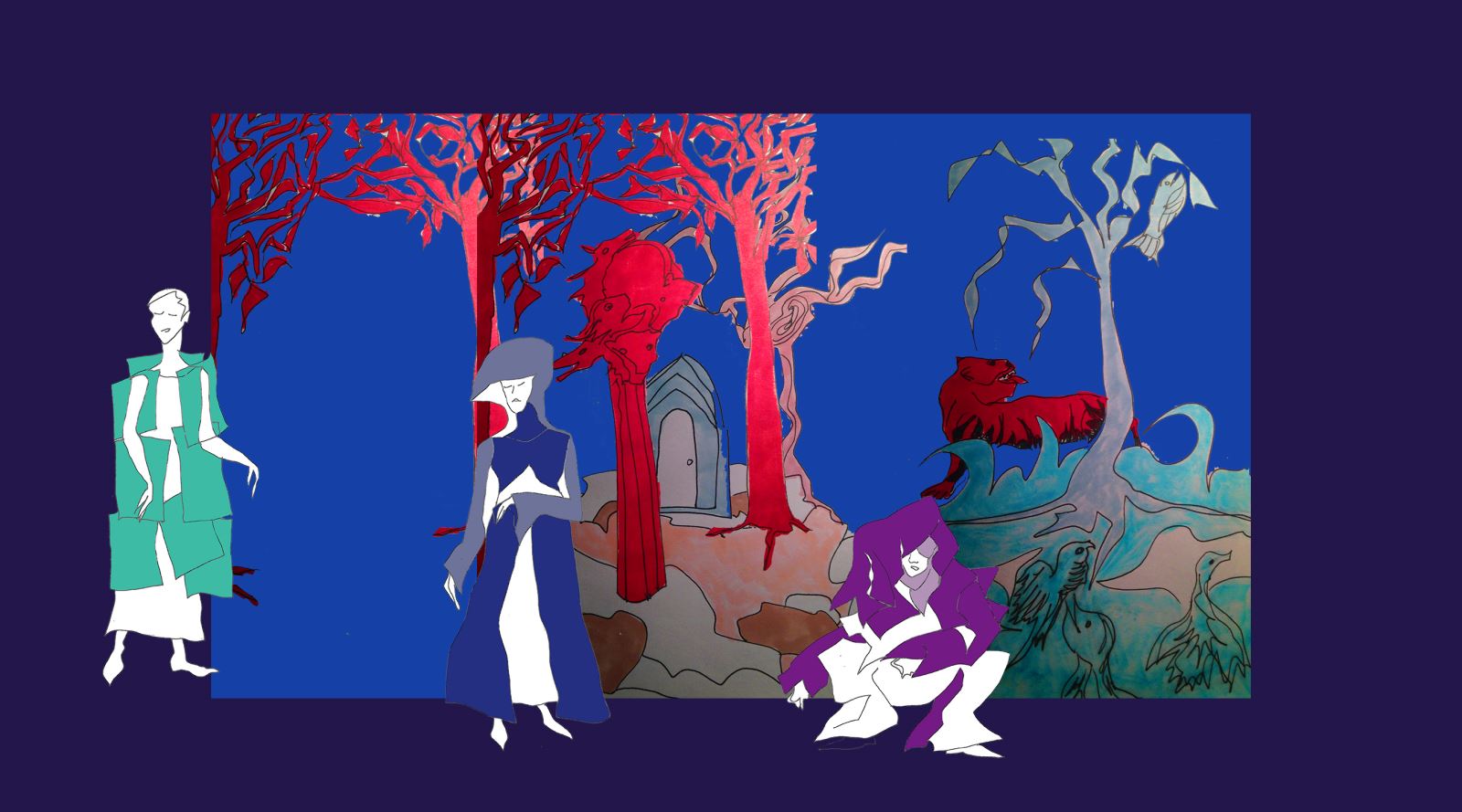 Plymouth's Contemporary Music Festival (22nd–24th February) has been winning plaudits over the last few years, with Sound and Music's The Sampler saying calling it 'One of the UK's most innovative festivals of contemporary music', the New Statesman saying that it 'teems with compositional creativity' and the Telegraph summing it up as being 'In every sense, a memorable weekend.'
Past festival themes—e.g. 'Memory' (2013), 'Biomusic' (2015), 'Voice 2.0' (2017) and 'Decoding Life' (2018)—have explored the intersection between arts and science. This year continues that tradition with the concept of the 'Multiverse.' This may suggest the cosmic, but in fact the focus in on the smallest elements, with the festival promising 'a weekend of explorations of the quantum world.'
Events include, on Friday, a talk by David J. Peterson, an inventor of languages such as Dothraki (used in Game of Thones) and Vōv. The latter is used in Eduardo R. Miranda's opera Lampedusa, which will be performed by the BBC Singers on 23rd. It also includes material composed with software that converts 'high-energy particles' collision data from CERN's Large Hadron Collider into sounds and music.' On Sunday 24th there will be a collection of short films based upon the festival theme culminating with The End?, a new film by Alexis Kirke. Also on Sunday, Vlatko Vedral, from the Department of Physics at the University of Oxford will give a pre-concert talk entitled Decoding Reality: The Universe as Quantum Information. The concert that follows showcases University of Plymouth's research into Artificial Intelligence for music, including Music Neurotechnology and quantum computing, in works by Marcelo Gimenes, Alexis Kirke and Nuria Bonet.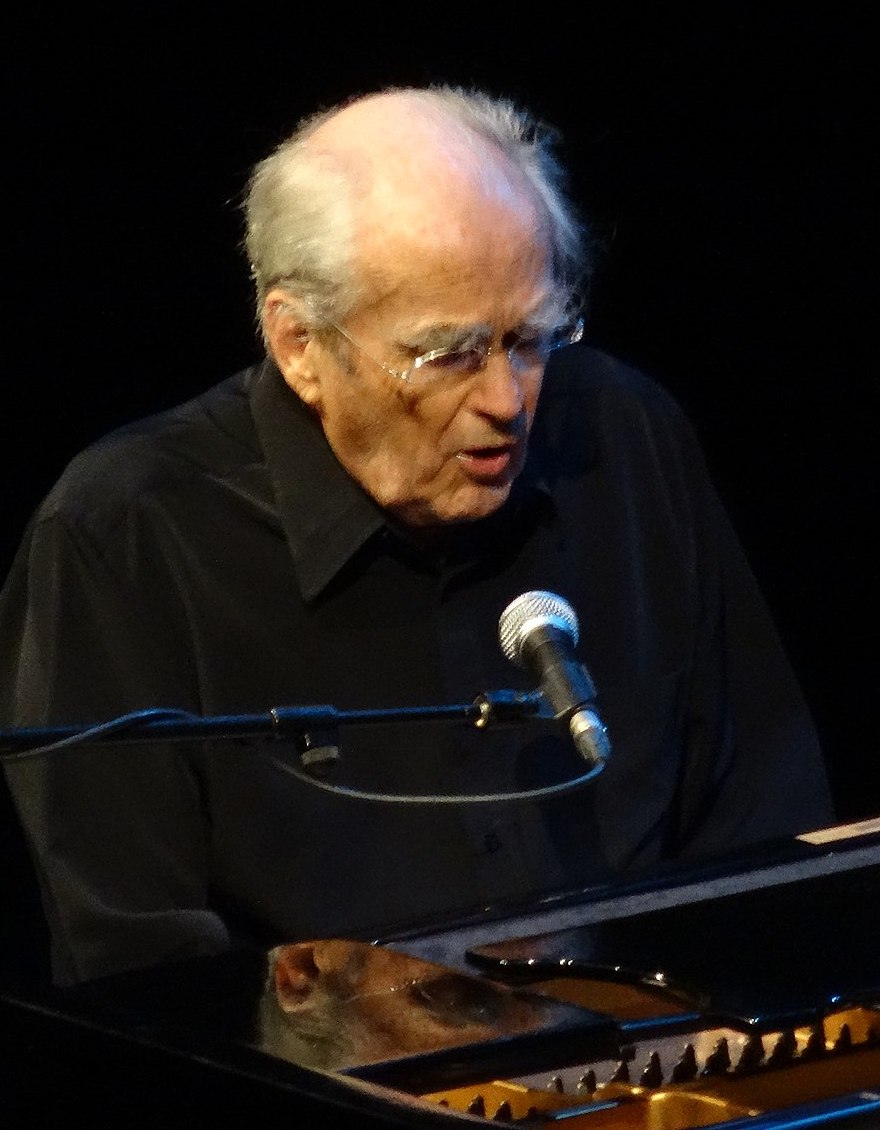 French singer, pianist and composer Michel Legrand died in Paris on 26th January. He was 86.

Legrand's early training suggested the path of a classical musician - the Paris Conservatoire from the age of 11, study with Nadia Boulanger and Noël Gallon, top prizes in harmony, piano, fugue and counterpoint. On finishing his studies, however, he gravitated towards the world of song, working with actor and cabaret singer Maurice Chevalier. It was a role that took him to the United States, where he also worked with artists such as Miles Davis and Stan Getz and wrote his first hit music, including the instrumental album I Love Paris (1954) and the song La Valse des Lilas (1956).

These earlier successes established him as an artist of international potential, and one success quickly followed another. He wrote the music for Jacques Demy's films The Umbrellas of Cherbourg (1964) and The Young Girls of Rochefort (1966), for The Thomas Crown Affair (1968) (which includes perhaps his most well-known song, The Windmills of Your Mind), The Lady in the Car with Glasses and a Gun (1970), The Go-Between (1971), Summer of '42 (1971), Orson Welles's F for Fake (1974), Yentl (1983) and Louis Malle's film Atlantic City (1980). He was a frequent performer, as a pianist with an astonishing gift for improvisation and a cast-iron technique and, from 1964, as a singer too, though he self-deprecatingly said that he only did this to 'overcome my shyness.' He also wrote music theatre works, including Marguerite and Amour (which was nominated for a Tony Award in 2003).

By the end of his life Legrand's catalogue of works was huge—more than 200 film and television scores alone. His facility can be partly attributed to his time as a student in Paris, which left him, by his own account, with a solid technique: 'I was 20 and I felt I could do everything. I could write symphonies, I could be a virtuoso classical pianist.' The formation of his style, in which melody is preeminent, also owed much to his time there—Boulanger told him: 'Put whatever you want above and below the melody but, whatever happens, it's the melody that counts.' It was an attitude to composing that he never lost, later remarking 'melody is a mistress to whom I'll always be faithful.' His also never lost his interest in the music he studied as a student, having an uncanny ability to fuse jazz, classical and popular styles, or at least to move, at will, between them.

Legrand received a number of awards during his lifetime. He won Academy Awards for best original dramatic score (Summer of 42, 1971), best original song score (Yentl, 1983) and best song (The Windmills of Your Mind, 1968); 14 Golden Globe nominations including a win for The Windmills of Your Mind; 14 Grammy's, including 5 wins; and host of other miscellaneous prizes and nominations, including Tonys, Emmys, Fennecus and Prix Moliere Awards.

Legrand remained active until the end of his life, with concerts planned well into 2019. He is survived by his wife, actress Macha Méril, and his four children.

Michel Legrand's Baroque-inspired score for the 1971 adaptation of The Go-Between

Archive
1 | ... | 5 | 6 |

7

| 8 | 9 | ... | 62 |