Other Resources

News Archive
I am still reeling a bit from the British Composer Awards, held last Monday in case you didn't know. I was up for an award in the Choral category for Shakespeare Requiem, written for the Leeds Festival Chorus and the BBC Phil last year. It wrote it under the cloud of my brother's death so it held a special meaning for me. Having been at previous awards I knew better than to prepare a speech! Yes, superstitious. But I had a vague idea of what I might say if I won. The category before mine was Wind Band, and Adam Gorb, who won, said some kind words about Tim Reynish. If you haven't come across Tim, he is the superhero of wind bands and has personally commissiioned - well it might be hundreds of pieces for all I know, but he is a bit of an unsung hero in the wider music world. I thought that I would add some more words about him if I won. This was fatal as I was still thinking about this as I lost! Gabriel Jackson's piece The Spacious Firmament, which I've heard a few times now at JAM concerts, won, which was brilliant for him and very good news for JAM.
Don't let me go on about losing, I know I am neurotic. It is horrible though! Bad reviews are one thing, they may be public, but you can read them in the kitchen and then push them to the back of your mind. But losing in front of the music industry is another thing altogether. It has made me think a lot about the value of arts awards. All composers are acquainted with grief, to quote a seasonal piece, and spend their lives struggling to be recognised but also struggling with the work itself. I don't know about you but I think writing gets harder and harder. Any piece of art is unique, and it is surely folly to try and compare a piece of funky minimalism with some New Complexity utterance?
BASCA of course knows who has won each award. They say they don't tell the composers but it is not a well kept secret that some better known composers will not come unless they know, and who can blame them? Birtwistle lost 3 awards on Monday, he could hardly be expected to stand there with a smile on his face pour encourager les autres! There is definitely a temptation to say to Sarah Rodgers at the beginning 'we who are about to die salute thee, Caesar!' Obviously it is a lot more exciting to make the event competitive and a surprise, but it makes a very difficult experience for the composers, whether you win or lose. This isn't X Factor, nor is it the Oscars. Composers are not film stars, they don't earn vast amounts of money and public appearances on these occasions do not necessarily benefit them. Keep the surprise for the audience but just have the one winning award in each category - this would also give more time to talk about the piece and the commissioner. I would have liked JAM to have got a bit more publicity than it did, given its stellar work for new music. This evening should be celebrating new music and not BASCA.
And the standing! It was the topic of the evening and the next day, that standing for an hour and a half (in new shoes in my case!) is not good for you. A composer friend of mine said he had to take pain killers when he got home and was thinking of sueing! All the people at the back of the packed hall can't see and just chat and drink, while the rest of us hop from foot to foot. An already long evening this year had the addition of two new jazz pieces. For goodness sake BASCA, get real and book a theatre!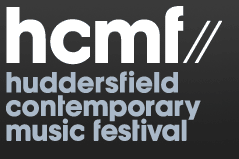 At the beginning of last week I spent a couple of days at the Huddersfield Contemporary Music Festival, managing to cram seven concerts into a little over 24 hours. This was the first time I'd been to the festival for some years and it was nice to go back and see what had changed (the director, some venues) and what hadn't (quality performers, St Paul's Hall, the cold and wet weather).


I particularly enjoyed the Nieuw Ensemble, whose two concerts contained music by young British composers and established European ones. There was much to admire and enjoy, particularly Luca Francesconi's 'A fuoco', but I was struck by the fact that, to my ears at last, most if not all of the pieces from both concerts inhabited the same Mittel-European language, as if this is somehow the 'official' dialect of 'supergroup' contemporary music: highly-wrought, clearly non-tonal textures, an avoidance of a clear sense of pulse, sound progressing in waves, etc.


The Huddersfield Festival could not be accused of having a limited view of contemporary music, but when one considers the repertoire of groups like Nieuw, musikFabrik, Ensemble Intercontemporain, etc. (I've heard all three in concert) there would seem to be a definite hierarchy concerning 'types' of composer and the music they produce with regard to what gets programmed. It's as if much of the apparently most progressive music must actually conform to a model which has been in existence for the best part of forty years, feet firmly in the Modernist camp with its associated lineage; and yet to me that definition of Modernism is now rather old-fashioned and doesn't embrace the full breadth of the best compositional activity across the Continent.


I wonder why this is. Is it purely down to the taste of various artistic directors? Do their audiences crave only this and nothing else? Is it perhaps the difference between groups and audiences which only play and listen to contemporary music without leavening it with older music (whatever that might be)? I have no answers, but am grateful for the many other performers and groups outside the hefty, neon-name ensembles, those that also play contemporary music, that play my music; for I have a feeling that my path, and those of a number of us, will not soon cross those of the supergroups.

I always think that it's interesting how others see one's music, compared to how one views it oneself. This has been brought home to me a bit by recent reviews of a CD of mine, Undiscovered Islands; piano works, plus a few flute pieces. I should say (if you'll forgive me!) that the reviews have been hugely positive and constructive, but they have also made some interesting observations. Amongst the comments a number of reviewers have referred to my music as being 'tonal' – for example, in International Record Review, "Lynch's interest in non-European music and cultures, and in both reality and imagination, serves his music well, demonstrating that tonality has yet to be exhausted."

Me, tonal? It hadn't crossed my mind (apart from the tango nuevo pieces that I write). I don't use key signatures, don't think in keys, there are no conscious modulations, and I rarely use triads – so where's the tonality?! Yet, I can see why the reviewer would say this, and I guess we all probably have a personal definition of what we hear as 'tonality' anyway.

If I can just backpedal for a moment to when I was at university doing postgraduate composition in the 1980s/90s, in those days pretty much everyone wrote atonal music; it seemed the only 'serious' musical language one could use. But I recall buying a copy of the original two piano version of Ravel's Mother Goose Suite in a second-hand book shop, and being totally knocked out by what I discovered: perhaps an odd choice of piece to zap myself with amongst all the Stockhausen, Ligeti, and Birtwistle that I was listening to. I'd known the orchestral version of Ravel's work from when I was younger, and many other pieces of his, but what struck me about playing it on the piano was the incredible simplicity and stunning accuracy of the harmonies, the way each chord sounded as beautiful and vivid as it did in the orchestral version; perhaps better, in a curious way.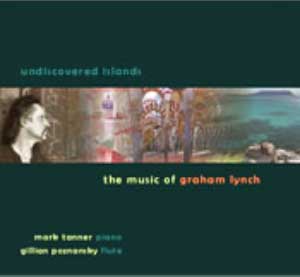 Ravel was of course a scrupulous and detailed composer, choosing every harmony with care and bringing each chord to life within the context of its surroundings. The harmonies feel as fresh as colours in a Matisse cut out, and whilst there is a linear harmonic functionality Ravel's chords often stand out like objects in a landscape; complete and self contained sculptures. This was quite an influence on me, along with the tonality bending qualities of some of Debussy's last works.

As a student there was a time when I felt that any harmonic choice existed solely between tonality and atonality: a sort of inescapable Scylla and Charybdis lying in wait. Now I feel that there is a 'post tonal' music out there that many composers are tapping in to, one that treats consonance as an individual sonic moment, rather than as a fragment in an obsessive functional scheme. An example might Unsuk Chin, whose violin concerto shows the influence of later Ligeti in the way its often attractive harmonies unfold, and are counterpointed against passages of complex dissonance. The use of consonance allows for contrast, and consequently richer structural possibilities.

So, is tonality dead or alive? I don't know. But I do notice that consonant harmony has made more of a return, but within a pacing and context that is clearly 21st century. A friend who is a long standing member of the BBC Symphony Orchestra also confirmed this in a conversation we had the other day, she'd noticed the gradual change. Maybe 'post tonality' is a bit like getting older - we're all slowly doing it, but, like me, without really noticing!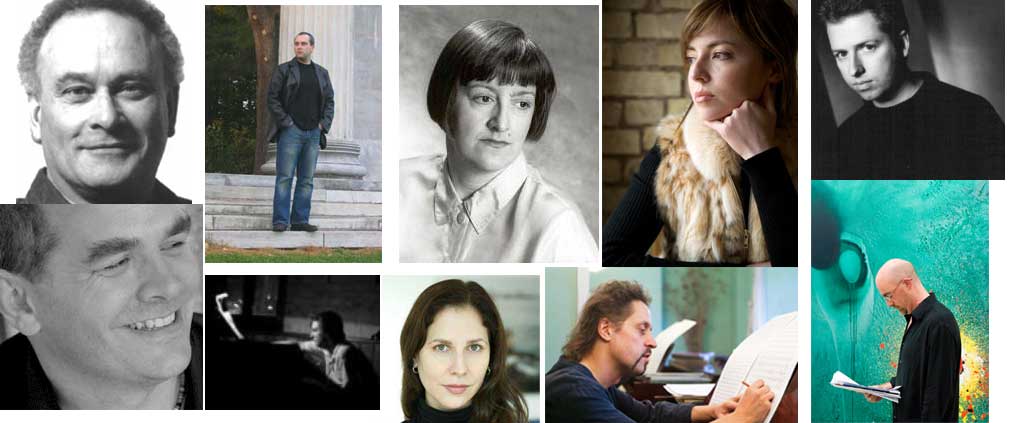 Welcome to the new look Composition:Today site Whilst still maintaining many of the old features, such as the jobs and competitions listsing, the concert listings, the showcase pages, soundbank and interviews, we're launching a brand new feature which we hope will become the central focus of the site - a joint-blog run which will be edited by a distinguished collection of composers.We're delighted and excited to announce the following composers have agreed to join us on this new adventure:

Colin Matthews
Arlene Sierra
Judith Bingham
Elena Langer
Oscar Bettison
Graham Lynch
Jim Aitchison
Scott Good
Ian Wilson
David Bruce




Archive
1 | ... | 59 | 60 | 61 | 62 |

63

|