Other Resources

News Archive
The good folks over at Sequenza 21 have been fortunate enough to link up with world-renowned violinist Hilary Hahn, to do a series of composer interviews. In the latest video, Hilary interviews composer David Lang, who's Little Match Girl Passion won the Pulitzer Prize 2008 (which you can listen to at the Carnegie Hall website )
David talks about his creative process, how in his training he felt your duty was to push all your composer colleagues under buses, and how, despite winning the Pulitzer, he is on the whole not in favour of competitions. It's a fascinating insight into one of the US's most prominent composers.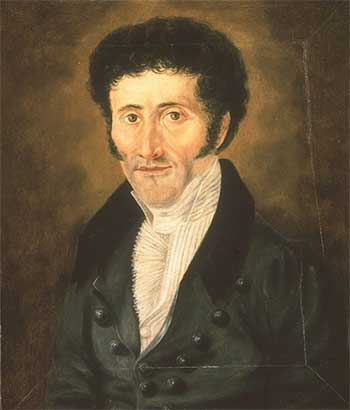 I am writing a piece at the moment, a singspiel, which is taken from a satirical story by Hoffman. Hoffman was satirising Napoleonic times with its delusions of grandeur and attendant subservient flunkeys – a universal theme if ever there was one! Although I have moved the story away from Napoleon, I feel that I want to keep one foot in the early 19th century, and so I am referencing Rossini a bit, and using one particular melody 'Di tanti palpiti' from Tancredi (for all you Rossini fans!) as a basic source material for the music.

This tune is a real ohrwurm. I do recommend that you look at the Wikipedia entry for earworm (http://en.wikipedia.org/wiki/Earworm) – it is amazing how much people have thought about tunes that get stuck in your head. And did you know that earworms should not be confused with 'endomusia, a serious affliction, through which a sufferer actually hears music that is not playing externally.' Hmm.

The brief for my singspiel was that the theme of the festival it's in is Robert Schumann and mental health, and you may know that Robert Schumann had endomusia, and sometimes believed that angels were dictating pieces to him. But I wonder just where the dividing line is between hearing music in your head when you are composing and the serious affliction known as endomusia? I often wake up in the night and the piece I am writing is playing in my head, and I maybe even find it is solving a problem. (Sometimes I find it thinks it is solving a problem but it is not.) But whatever, I am always reassured that in the attic room that is my subconscious, work is being done while I (the drone) get to sleep.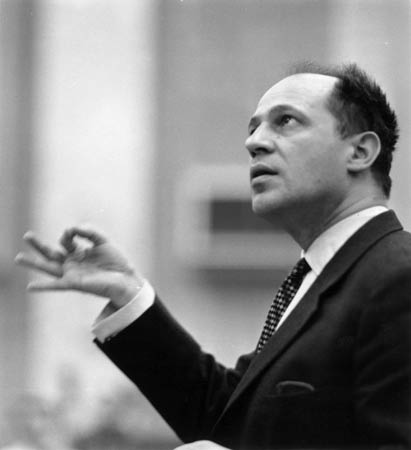 History demonstrates that it seems to be important for a piece of music to be memorable in order for it to survive. But it is hard to define what memorability means. It doesn't mean easy or hard, for something like the Rite of Spring is extremely memorable, both melodically and harmonically. When I was in the BBC Singers it was always interesting what stayed in your mind and what didn't. We recorded all of Boulez' choral works, and performed them many times and yet personally I could not sing you anything from any of them, or even properly recall them in the way that I can recall The Rite. Sometimes as soon as the rehearsal had finished, the music was gone and the reigning earworm whether it was by Reich, Radiohead or even me, would return as if it had simply been put on hold.

Pieces which have been heard only once but have impressed can be recalled months or years later in a sort of compressed memory chip, some aural image of them which has been retained. What it is that makes them memorable is not necessarily that they can be whistled, like Rossini, but that something about them is so important to us personally that we need to repeat the memory of them. Maybe our subconscious minds are sending us some sort of psychological message in the same way that I believe illness is a physical message. I realise that this is an unsatisfactory explanation! and would welcome everyone's input. Meanwhile, I must get back to the serious affliction that is composing.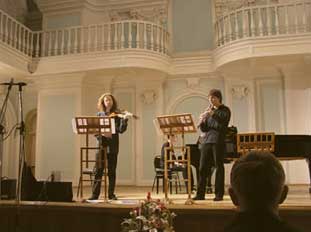 I would like to update you on a festival in Moscow called Homecoming - a series of chamber music concerts. The idea was that the young top classical musicians who where educated at Moscow's best music schools and subsequently settled in Europe return to Moscow every winter to play together. The festival, which started as a small group of friends making music to their pleasure, gradually grew into a major event on Moscow's classical scene. Newspapers, programmes on national TV and Radio extensively cover it every season. The festival has its own devoted audience; when the house is full, people stand through the concerts or sit on window sills – in Russia they are not as conscious of safety rules!
Each year the Homecoming Festival commissions a new piece from a young contemporary composer –Dobrinka Tobakova, Ed Bennet and Brian Irvine are among the names you might know. Sometimes, European musicians are invited to join - this winter they have a British soprano Anna Dennis, who is going to sing Ades' Life Story, Stravinsky's songs and my own Two Cat Songs. Whatever new music Homecoming features, it is cleverly put in a context which allows a quite traditionally-minded Russian audience to digest it.
As well as premiers, the Homecoming musicians perform varied and eclectic programmes consisting of music of all possible epochs and styles. Each concert has a unifying theme. This season, for example, two themes are 'Counterpoint', with music by Guillaume Dufay, Webern, Schostakovich, Glinka, Reger, Schnittke and Beethoven, and 'In Nature' featuring works by Coelestin Harst (1698-1776), George Crumb, Stravinsky, Giacino Scelsi, Latvian minimal composer George Pelecis.
The concept of mixing contemporary music with other music is obviously not new. Still, I believe it is one of the best ways to create an exciting programme. Besides the programming, I think the success of the new music within the festival is due to the prodigious musicality of the performers, who bring exactly the same level of precision and interpretative refinement to their renditions of contemporary pieces as they would to a Schubert song or Beethoven string quartet.
For more information, visit the Homecoming Festival page on its Artistic Director's website: www.romanmints.com
Don't bite off more than you can chew. Things can get very daunting very quickly if you don't break things down into their component parts and set yourself small tasks. You should always try to have a good sense of the whole, but, as you can't write the whole thing in one sitting, once you have that sense, just work on small tasks for a while.
2) Don't throw sketches away, even the things that didn't work. Revisit them. You may well find with a fresh perspective that there's something there. If you don't find that, try to understand why something doesn't work. That can be a valuable lesson. Go back and look at your initial sketches. I've lost count of the amount of times that I've gone back to look at my initial sketch only to find some compositional nugget scrawled on the corner of a page that has become the key that unlocks the piece.
3) This is a little thing, but something that I find quite useful: When you finish for the day, leave a little something undone. Nothing that requires a half hour of trying to figure out what you were doing, but something that you need to fix the next day. That way you'll start up working again more easily.
The fifth and final thing is the use of external creativity tools, something that gets the creative juices flowing, beyond the musical sphere. Some composers read, some go to art galleries, some watch movies, some go for long walks. I suppose I do my combination of all of those but there are things to help that you can find from the comfort of your own work desk. One thing that a friend sent to me recently I haven't really used, but I'll pass it on as something that might be quite useful: Brain Eno and Peter Schmidt's "Oblique Strategies". They started life as cards in a pack for use when ideas were at a premium in the studio. You can buy a new edition of the cards, but you can also find them online, here for example: http://www.joshharrison.net/oblique-strategies/
That's pretty much it. The creative process is a strange thing and so many things happen along to way to give the impression of randomness but you can control some of the variables. Every composer has his or her own way of working, but most composers that I've spoken to do some variation of the above. There will always be emotional highs and lows along the way, just remember that everyone goes through this. That's part and parcel of the creative process and you can mitigate some of it by trying some of the methods above. If you're in the throws of creative depression and you want to make yourself feel better, just take a look at Beethoven's sketches. If trial and error and frustration are good enough for Beethoven, they're good enough for me.