Other Resources

News Archive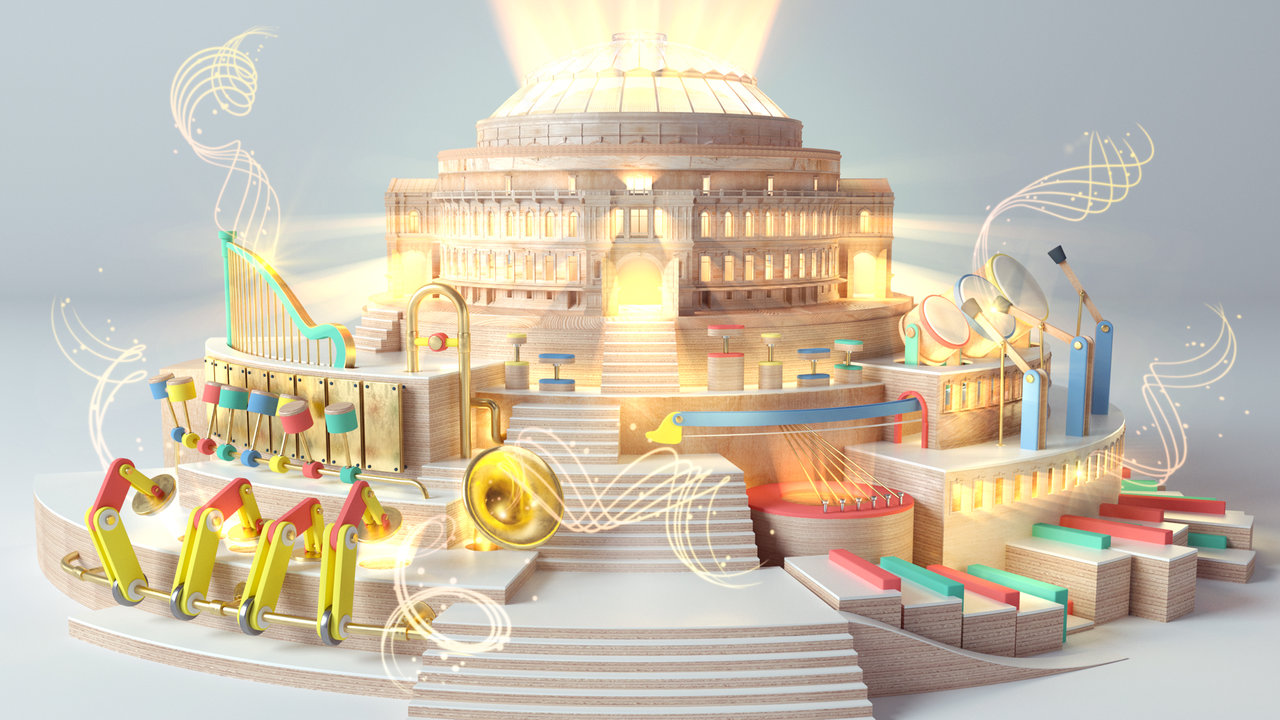 The Proms programme always raises debate. This year the focus has been on the number of female composers represented—whilst there is a better male/female balance, the most substantial commissions have been given to male composers.
Last year saw some efforts towards greater equality, though arguably this felt tokenistic or merely thematic given that the Proms was also marking 100 years of female suffrage. One of 2018's developments that has been carried over, however, has been the awarding of the prominent first night commission (a tradition that itself waxes and wanes) to a female composer, Zosha Di Castri, whose Long Is the Journey – Short Is the Memory will open this year's festivities. Other substantial commissions, both male and female include new works by Dobrinka Tabakova, Linda Catlin Smith, Errollyn Wallen, Ryan Wigglesworth, Huw Watkins and Johnny Greenwood.
The Proms website, for reasons I have never understood, doesn't separate out the premieres, though you can find a complete list of programmed composers. Here then is a complete premieres list, with links to the individual concerts on the Proms website.
July
19th Zosha Di Castri, Long Is the Journey – Short Is the Memory. BBCSO (WP).
22nd Anna Thorvaldsdottir Metacosmos (UK). Orchestra of the Royal Academy of Music and the Julliard School.
22nd Alexia Sloane. Earthward (WP). VOCES8.
22nd Hans Zimmer, Earth (WP). BBC Singers, CBeebies Prom Children's Choir, Chineke! Orchestra.
24th Péter Eötvös Alhambra (violin concerto) (UK). BBCSO.
25th Tobias Broström Nigredo: Dark Night of the Soul (concerto for two trumpets and orchestra) (UK). BBCNOW.
August
4th Outi Tarkiainen, Midnight Sun Variations (WP). BBC Philharmonic.
8th Huw Watkins, The Moon (WP). BBCNOW.
11th Benjamin Beckman, New Work (UK). The National Youth Orchestra of the United States of America.
11th Detlev Glanert, Weites Land ('Musik mit Brahms' for orchestra) (UK). BBCSO.
13th Multiple composers, Birthday Variations for M. C. B. (WP). BBCSO.
15th Errollyn Wallen, This Frame Is Part of the Painting (WP). BBCNOW.
17th Joanna Lee, At this man's hand (WP). BBC Singers.
19th Jonathan Dove, We Are One Fire (WP); Dieter Ammann, Piano Concerto (WP). BBCSO.
26th Jörg Widmann, Babylon Suite (London). Orchestre de Paris.
28th Ryan Wigglesworth, Piano Concerto (WP). Britten Sinfonia.
31st Dobrinka Tabakova, New Work (WP). BBC Concert Orchestra.
September
1st Linda Catlin Smith, New Work (WP). BBCSSO
8th Louis Andriessen, The Only One (UK). BBCSO.
9th Freya Waley-Cohen, New Work (WP). Knussen Chamber Orchestra.
10th Jonny Greenwood, Horror vacui – for solo violin and 68 strings (WP). BBCNOW.
Since 2008 the George Butterworth Award has been given annually by Sound and Music for an outstanding work created through one of its Artistic Development Programmes (before then it was awarded by SPNM, SaM's forerunner). Previous winners include Richard Causton, Jeremy Thurlow and Egidija Medekšaitė.
This year's award winner is Blasio Kavuma for his piece Spirit Level, a collaboration with choreographer Si Rawlinson that 'explores themes of spirituality using various musical idioms like gospel, African traditional music and neo-Impressionism.'
You can hear Kavuma talking about the work in more detail below. The complete work is available here.
George Butterworth Award 2019 - Blasio Kavuma Interview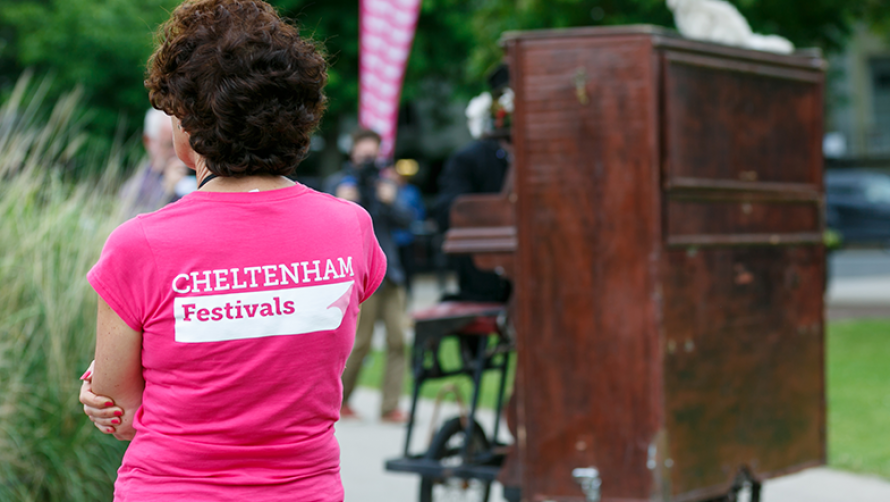 Cheltenham Music Festival (5th–14th July, venues in Cheltenham, UK), this year celebrating its 75th birthday, remains one of the UK's most imaginative not to mention prestigious music festivals. This year's programme is as busy as ever, with more than 60 events and 650 performers. The programme includes an abundance of new music, including 20 major premieres.
On 5th the Nash Ensemble will give the first performance of a new work for flute and string trio by Judith Weir. The concert will also contain a tribute to the much-missed Oliver Knussen, with a performance of his Masks Op. 3 for solo flute. On the same day will be the chance to hear the premiere of Dani Howard's Gates of Spring by the London Symphony Orchestra, which has been commissioned as a roof-raiser by Classic FM.
1956 marked the festival's first commissioning of a female composer, Thea Musgrave. More than 60 years later, and as part of her own 90th birthday year celebrations, she has been commissioned to write a trumpet concerto for Alison Balsom and the CBSO, to be performed on 6th. The composer will be in conversation before the concert.
On 9th John Woolrich's Ostinato will receive its first performance by young pianist Jeneba Kanneh-Mason, a rising star worth watching. Woolrich will also be busy at the festival as Composer Academy Director. The eight emerging composers will work with him and the Kaleidoscope Chamber Collective to produce new works that will be performed as part of Composium, a symposium for composers, publishers, artists, managers and members of the public on 10th. That event will also comprise of talks, panel discussions and networking opportunities with figures that will include Thea Musgrave, musicologist and broadcaster Katy Hamilton, James Murphy (Chief Executive, Royal Philharmonic Society), Lucy Schaufer (Mezzo-soprano and Artistic Director, Wild Plum Arts), Hannah Kendall (Composer), Vanessa Reed (CEO, PRS Foundation), Denzyl Feigelson (Special Advisor, Apple Inc and iTunes), Zoe Martlew (Composer) and Harriet Wybor (PRS for Music – Classical).
Other premieres to look enjoy will include Alex Mills's Crossing Over (6th), Konstantia Gourzi's Call of the Bees (7th), works by Einojuhani Rautavaara and Betsy Jolas at a Classical Mixtape event (8th), Grace-Evangeline Mason's Midnight Spires (9th), Freya Waley-Cohen's Reflection on Christus Factus Est (10th), Anna Clyne's Snake & Ladder (11th), Jonathan Dove's Youth Gone (12th) and Dobrinka Tabakova's Highland Pastorale (13th). The opening of the festival and its 75th anniversary will also be marked with the performance of a new fanfare for trumpets, the result of a composition competition on 5th.
More information and tickets are available here.
More sad news with the death of Danish composer and organist Ib Nørholm, who died on Monday aged 88.
Nørholm was born in Søberg, Denmark. He began his study of the piano aged 9, later learning the organ. He was a precocious as a composer, producing his chamber opera The Snail and the Rose Hedge at the age of 18. This was followed by studies at The Royal Danish Conservatoire with Vagn Holmboe.
His early works place him in the lineage of Carl Nielsen and that of his teacher Holmboe. In the late 50s and early 60s, however, he was influenced by the avant-garde works of Stockhausen, Boulez and others and began to explore serialism and graphic notation. He quickly eschewed this and adopted a style that later became known as 'new simplicity'.
Nørholm was particularly known as a symphonist, though he was active in all genres: apart from his 13 symphonies his major works include concertos for violin and cello, eight string quartets and much other chamber music, several chamber operas, solo instrument sonatas, choral music and songs.
From 1965 Nørholm was a teacher at the Carl Nielsen Academy of Music in Odense and from 1981–2000 Professor of Composition at the Royal Danish Academy of Music in Copenhagen. He was awarded the Gaudeamus International Composers Award in 1964 and the Carl Nielsen Prize in 1971.
Ib Nørholm: Symphony No.9, Op.116 (1990)
Swedish composer Sven-David Sandström died on Monday. He was 76.
Following studies of art history and musicology, Sandström studied composition with Ingvar Lidholm at the Royal College of Music, Stockholm. Other influential teachers were Györgi Ligeti and Per Nørgård.
Sandström first came to international attention in 1974, when the Concertgebouw Orchestra played his Through and Through. Whilst this confirmed his position as a leading Scandinavian modernist, his style softened in the decade that followed, becoming simpler and more directly neo-Romantic.
Sandström wrote more than 500 works in most genres, though he became particularly associated with choral music. Many of these works were consciously modelled on the works of old masters, particularly Bach. High Mass (1994) uses the same textual layout of Bach's B Minor Mass, his Magnificat (2005) uses baroque instruments and his six motets use the same texts and choral disposition as those by Bach. He also wrote a Christmas Oratorio (2004), St. Matthew and St. John Passions and a large-scale Messiah (2009) after Handel. Significant works in other genres include his any stage collaborations with choreographer Per Jonsson, percussion works written over twenty years for the Kroumata Percussion Ensemble, Culminations for Orchestra (1976), Cello Concerto (1988), Piano Concerto (1990), the opera Jeppe: The Cruel Comedy (2001) and Six Pieces for Piano Trio and Orchestra (2010).
From 1985 to 1995 Sandström taught at Stockholm's Royal College of Music and later at Indiana University, U.S. He was awarded the Christ Johnson Prize in 1974 for Through and Through, the Nordic Council Award in 1984 for his Requiem De ur alla minnen fallna, the Buxtehude Award in 1987, the Christ Johnson Major Award in 1995 for his High Mass and the Swedish Music Publishers' Award in 2013 for a second Requiem setting.
Sven-David Sandström – In the Footprints of Bach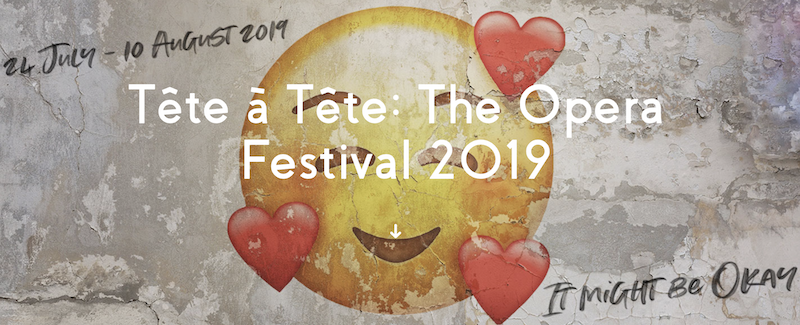 Tête à Tête, one of the the best places to experience new opera, has just announced its 2019 festival programme.
Always responsive to the artistic environment, themes this year include mythology, loss and transitions. It seeks also to remind us that, though times are dark, through music, art and connection, things 'might be okay.'
If you've not been before, you should prepare yourself for the thought-provoking, the banal, the novel, the farcical and the controversial. Given the sheer number of works (30 this year), there is a an inevitable element of hit-and-miss to the proceedings. The festival makes a virtue of this—it is the place to experience opera in its rawest, most experimental form. You'll occasionally be enraged but you won't be bored.
Highlights this year include a Tête à Tête Puccini massacre entitled Madame Butterflop, which promises to 'enervate the most discerning of operatic cognoscenti while giving uproarious pleasure to newcomers to the art form' and The Perfect Opera, 'a satirical piece that crams the 49 tropes expected of an opera into one hip hop foxtrot operatic sketch comedy show.' Following the mythology theme, Growth of the Silk chronicles a fable about a woman whose hair won't stop growing, the Chinese folktale The Bridge of Magpies recounts the myth of magpies helping a separated pair of lovers, Her Face Was Of Flowers encompasses the Welsh myth of a woman composed of flowers and The Cruel Sister sees a girl drowned, before her bones are turned into a violin.

There are two site-specific works, The 鍵 Key, based upon the Japanese novel by Junichiro Tanizaki will be performed in a private Dulwich residence and Duncan House takes its named from a block of flats in Camden, where it will also be performed.
The theme of loss is explored in One Art, a monodrama exploring the poet Elizabeth Bishop's response to loss through her poetry; Of Body and Ghost, a poetic dance-opera inspired by the ageing body and humanity's desperation to delay the inevitability of bodily decline; and Voice(less), which uses voice and electronics to explore the loss of voice due to trauma or socio-political pressures. Other works that tap into the zeitgeist include Memories in Mind, a piece blending song and film about the Windrush Generation, and Be A Doll, an electroacoustic toy opera about a woman struggling so much with sociocultural messages to be the 'perfect' woman that she cannot tell if she is a human or a doll. The festival will also see the return of its pop-up operas, with We Did Our Best and Aliens In The Street, both of which explore environmental themes.

To learn more and to book tickets:
https://www.tete-a-tete.org.uk/
https://twitter.com/teteateteopera
www.facebook.com/teteateteopera
www.instagram.com/operateteatete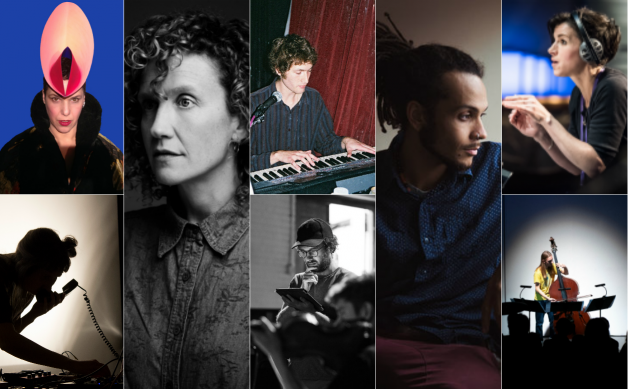 Congratulations to the eight composers who will form Sound and Music's New Voices 2019 cohort. These are:
Sharon Gal
Emily Levy
Jamie Hamilton
Lisa Busby
Max Syed-Tollan
Mella Faye
Otto Willberg
Marv Radio
In addition ten shortlisted composers were recipient's of a Sound and Music Seed Award:
Andre Borges
Ben Lunn
Olie Brice
Daniel Potter (Warsnare)
Laura Campbell
Ana Quiroga
Cameron Dodds
Emmanuelle Waeckerle
Kassia Flux
Una Lee
Further details about all those selected available here.
C:T talks to U.S. composer Mark Grey. Hot from the world premiere of his grand opera Frankenstein in La Monnaie, Brussels, he is now working on a new chamber opera, Birds in the Moon, which will be performed next year.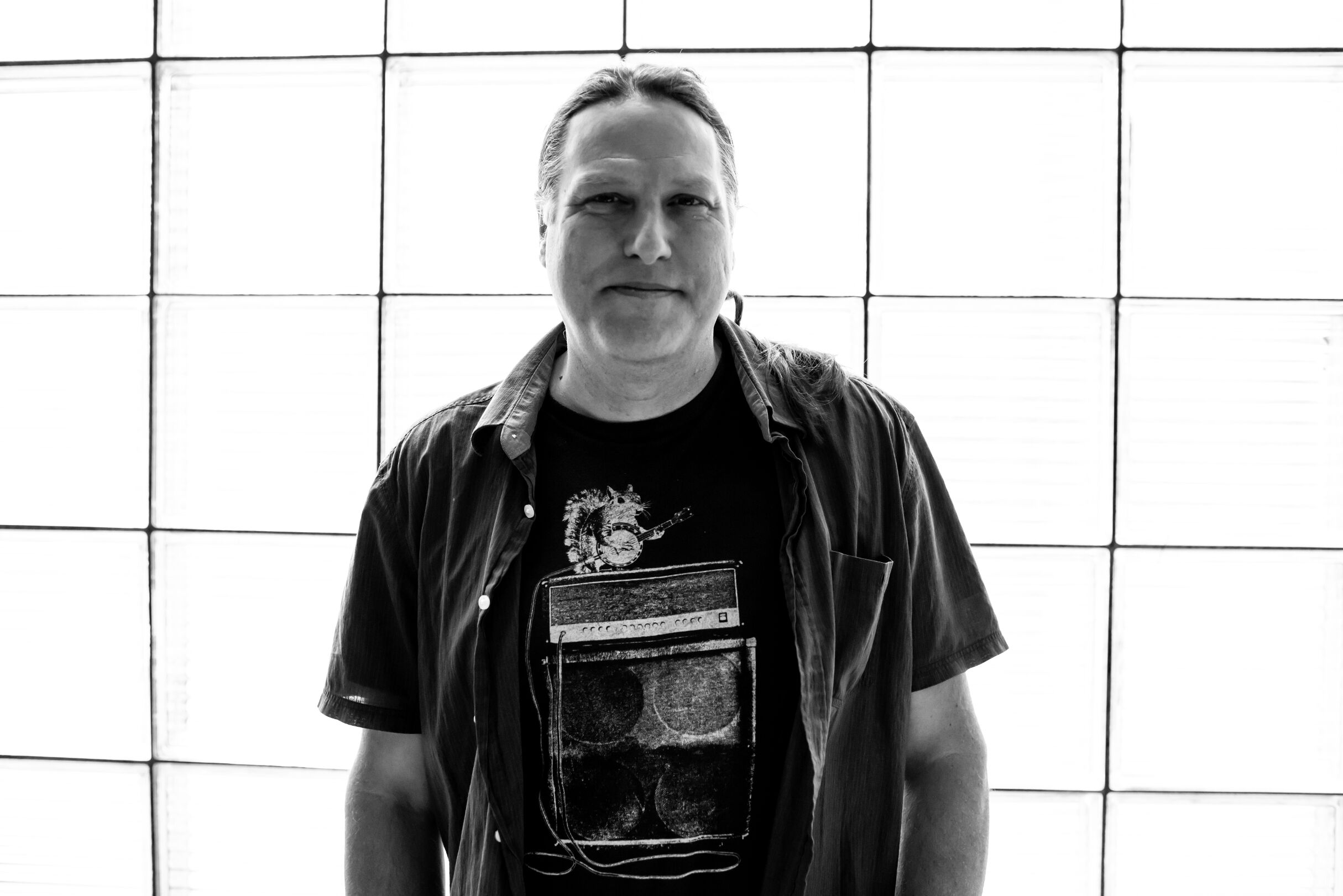 Mark Grey
Tell us a little about your new opera, Birds in the Moon.

The storyline for BIRDS is loosely based on the eccentric theory penned by 17th Century scientist Charles Morton, who hypothesized that birds migrate to the moon. According to Morton, birds migrated every year to the moon where they fed and reproduced. He believed that the majority of birds came back to earth with their offspring, yet the rest of them were simply lost in space. Charles Morton's eccentricity serves the libretto with its main theme, the journey of the migrant - using the bird as a metaphor for a person, and the moon as a metaphor for a promised land or the wealthy countries of the so-called first world.

Some of the most important sociopolitical issues we will continue to face in this century are no doubt immigration, migration, human trafficking and human rights. Our BIRDS is certainly hinged around these larger topics, but focuses on a fantastical story of one migrant's journey and her child's fate.

BIRDS probes the fragility and vulnerability of the people who live on the economic, physical and psychological fringes in our society. Dishonesty, a lack of dignity, insolence, falsehood, unjustified use of force, inequality and corruption have become values in the narratives of the dominant elites in both political and economic spheres - all while hiding the real interests of money and power. It's an integrally transcultural fable, belonging to the native peoples of North and South America as well as to the first Iberian tribes, contemporary Syrian mothers, sub-Saharan, Eurasian and Oceanic sons and daughters. Ultimately, it is a story of hope, deception and courage.
>> Read the rest of the interview here
Congratulations to the Ivor Academy winners, which were announced yesterday at Grosvenor House, London. The Ivors celebrate excellence in songwriting and screen composition in 2018.
The full list, including those nominated was as follows:
Best Album
JOY AS AN ACT OF RESISTANCE WINNER
Best Contemporary Song
LOVE IT IF WE MADE IT WINNER
Best Original Film Score
AMERICAN ANIMALS by Anne Nikitin
PHANTOM THREAD by Jonny Greenwood WINNER
SPIDER-MAN: INTO THE SPIDER-VERSE by Daniel Pemberton
Best Original Video Game Score
ASSASSIN'S CREED ODYSSEY by Michael Georgiades, Joe Henson and Alexis Smith
Q.U.B.E. 2 by David Housden
SEA OF THIEVES by Robin Beanland WINNER
Best Song Musically and Lyrically
NICA LIBRES AT DUSK WINNER
Best Television Soundtrack
FLOWERS (SERIES 2) by Arthur Sharpe
HAPPY NEW YEAR, COLIN BURSTEAD by Clint Mansell
REQUIEM by Natasha Khan and Dominik Scherrer WINNER
PRS Most Performed Work
THESE DAYS WINNER
There were also individual awards for international achievement, outstanding song collection, PRS for Music Outstanding Contribution to British Music, PRS for Music International Award, Songwiters of the Year, The Ivors Inspiration Award and The Ivors Jazz Award. The full list is available here.
The death has been reported of British-Canadian composer Derek Holman.

Born in Cornwall he was educated at Truro School, the Royal Academy and the University of London. Various teaching posts followed, including at Westminster Abbey Choir School, at the Royal School of Church Music and, following his decision to emigrate to Canada in 1965, at University of Toronto. Throughout his career he also held organist and choir-master postings, his last being at St. Simon's Bloor St, Toronto.

Holman's composing output was considerable and produced to commission, including from the CBC, the Toronto Symphony Orchestra, Canadian Brass, the Toronto Mendelssohn Choir, the Toronto Children's Chorus, the International Choral Festival of 1993, the National Arts Centre Orchestra and the Aldeburgh Connection. His output focused particularly on vocal music and includes twelve song cycles comprising some 60 songs, a children's opera, oratorios, organ and liturgical works.

In the wake of his death Holman was described by one of his pupils as 'a musician's musician – a first-rate composer, pianist and organist and conductor.'

He was a member of the Canadian League for Composers and made a member of the Order of Canada in 2003.

Derek Holman - Postlude on a Melody by Melchior Vulpius, Joel Hastings, organ

For more information about Derek Holman:

Archive
1 | ... | 4 | 5 |

6

| 7 | 8 | ... | 64 |