Other Resources

News Archive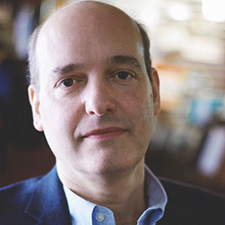 Philip Lasser
Our congratulations to composer Philip Lasser, who has won first prize in the National Association of Teachers of Singing 2019 Art Song Composition Award for his composition Elemental Earth. The work is a cycle of songs for voice and piano on poems by Robert Frost. Lasser's winning work will be performed at the 56th NATS National Conference in June 2020 in Knoxville, TN. The work will also be programmed on a future concert by the Cincinnati Song Initiative. Second place was awarded to Zachary Wadsworth for his composition "Parlo(u)r Songs."
More information here.
Italian composer and pianist Mario Bertoncini died on January 19th. He was 86.
Bertoncini was born in Rome. He studied at the Conservatorio Santa Cecilia, learning composition with Goffredo Petrassi and piano with Rodolfo Caporali. He was present at Darmstadt in 1962 and followed Gottfried Michael Koenig's course in electronic music in Utrecht. After this time he began to experiment with preparations of acoustic instruments, including with live electronics.
From 1965 to 1972 Bertoncini became involved with the Nuova Consonanza Improvisation Group and from 1973 to 1975 was a D.A.A.D. Artist-in-Residence. It was in Berlin that he began to design open air kinetic sound-sculptures, example of which include: Vele (1973/74) for 7-metre aeolian harps and three vocalists, Chanson pour Instruments à Vent (1974) for harps and wind gongs, and Venti (1980/82) for 20 aeolian harps, 40 performers and 2 conductors. He was also known for his stage works, including Illegonda (1968), Spazio-Tempo (1967/70), Focus (1974), Elisaveta Bam (1984) and La Favola d'Aracne (1999).
Bertoncini was active as a teacher, holding posts at the Rossini Conservatory in Pesaro, McGill University in Montréal and the Universität der Künste, Berlin.
The Royal Academy has announced the appointment of Hans Abrahamsen as the first Oliver Knussen Chair of Composition, with Ryan Wigglesworth becoming the Richard Rodney Bennett Professor of Music.
The Royal Academy's Principal, Jonathan Freeman-Attwood, commented:
'As we say farewell to Oliver Knussen, a composer, conductor, teacher and polymath, we are delighted to honour him by creating a brand-new Chair of Composition in his name, to be conferred on the great Danish composer, Hans Abrahamsen.
'Ryan Wigglesworth will assume Olly's former position as the next Richard Rodney Bennett Professor of Music, as performer and composer. Both figures enjoyed close personal and working connections with Olly and I know he would be completely thrilled that Hans and Ryan have joined the Academy family. Ryan's celebration concert in December featuring Olly's The Way to Castle Yonder was a particularly moving and memorable tribute.
'We look forward to continuing the legacy of a great musical creator through these new appointments.'
More information on the RAM website.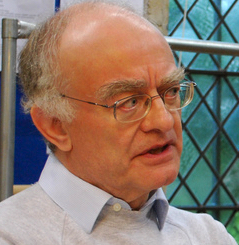 The German city of Schwäbisch Gmünd has awarded John Rutter the €5000 European Church Music Prize. Their citation commended him for 'his great contributions to the field of clerical music: John Rutter is currently one of the most important and popular representatives of the genre. His personal style is unmistakable - a great melodic ingenuity, complex harmonies and rhythms give Rutter's church music a suggestive power that touches both professional and amateur ensembles alike.'
The prize will be awarded in a ceremony on July 18th as part of the Schwäbisch Gmünd Festival of European Church Music.
The death has been announced of German composer and pianist Helmut Bieler. He was 78.
Bieler studied composition with Franz Xaver Lehner and piano with Friedrich Wührer and Aldo Schoen at the Staatlichen Hochschule für Musik, Munich. From 1967 he taught music at the Markgräfin-Wilhelmine-Gymnasium, Bayreuth before taking up a post at the University of Bayreuth in 1979, eventually retiring in 2004.
In 1972 Bieler attended Darmstadt summer school on a course run my Helmut Lachenmann. He also joined the Eckiger Kreis group of composer and poets. With composer Helmut W. Erdmann, soprano Susanne Vill and percussionist Gerd Domhardt he founded the ensemble Musica Viva Bayreuth in 1980. In 1988 he founded the contemporary music festival Zeit für Neue Musik, which he directed with Wolfgang Graf.
Bieler wrote more than 100 works, including a chamber opera, concertos for piano and viola, pieces for solo voice and for choir and a large body of chamber solo keyboard works.
Schattierungen for flute and piano, by Helmut Bieler:
For further information:
Short biography and list of works
Wikipedia (English)
Wikipedia (German)
Publisher (Arends Musikverlage)
The €20,000 Hindemith Prize, awarded each year by the Schleswig-Holstein Music Festival has been awarded to Kazakh composer Aigerim Seilova. The festival artistic director and jury chairman said that her work has 'original sound language that combines fascinating suspense and calm flow in a fascinating way.'
The prize will be awarded during this year's festival (6th July–1st September), which will also feature some of her works.
Brexit is not the only European issue that British composers should be thinking about right now. You may have seen, especially from platforms such as YouTube, a concerted action against a draft EU Directive, known as Article 13:
Article 13, at its core, requires that websites observe copyright laws on the content that they host. This means that they cannot argue that they are merely a 'platform', with no responsibility for individual user's posts. If a creator's work ends up on the platform, the creator must be compensated, unless they wish to waive their fees. It also means that platforms would become responsible for copyright infractions, including of musical works. YouTube argues that to police such content—300 hours of videos are posed every minute—would be impossible. Others have suggested that the law might even render animated gifs and memes, which often use copyrighted material, liable and, consequently, threaten freedom of speech.
However, it is the case that performing rights organisations who have the responsibility of paying composers, including the the Société des Auteurs, Compositeurs de Musique in France and PRS in the UK have been been in favour of Article 13. They and others have argued that at present platforms do not pay artists a fair sum for the content that appears on their pages—they are earning revenue that should rightly belong to the creators. They also argue that many of the objections of the platforms are a smokescreen to protect their profits. They say, for example, that Article 13 won't affect individual users (because rights issues will be taken care of by the platform); parodies and memes are already covered by copyright exemptions; that not-for-profit organisations (such as Wikipedia) are likely to be exempt; that small businesses will also be exempt; and that rather than stifling creativity, it is likely to encourage it, since creators will be able to earn more money from their content.
Whether any of this is likely to apply to the UK is an open question, of course. Article 13 currently exists in three draft forms, as proposed by the European Commission and modified by the European Council and European Parliament. The three sides are currently engaged in a 'trialogue' to arrive at a definite text. If this is agreed and ratified before the European elections in May, it becomes a Directive that has to be transposed into member state laws within two years. Even once outside the EU, however, it seems likely that the UK is likely to fall into its regulatory orbit. As such it may be the case that Article 13 leads to new online revenue opportunities for composers over the medium term.
For an explanation of Article 13 and it's implications this excellent video is worth checking out (French but subtitled):
Our congratulations to Rebecca Saunders, who has won the Ernst von Siemens Music Prize. The award of €250,000 is made each year to a composer, performer or musicologist who has made a distinguished contribution to contemporary music. Sometimes called the 'Nobel Prize for Music,' it has been criticised for failing to honour women musicians—Saunders is only the second female to have won since it began in 1974.
A recent Saunders Premiere: Yes, for soprano, 19 soloists and conductor
I read Christian's blog on the Brexit situation while sitting overlooking the deepest Canyon in Latin America, enjoying the sun and the warmth of a Costa Rican morning and thought 'why are British composers in particular so glum and ridiculously insular in their support and backing for the crumbling, stagnating EU superstate?' I found it strange because, for political, social, economic, cultural and, above all, musical reasons, I was and am a firm believer in leaving the EU. I know that I am considered by many to be wrong in my attitudes, but take a few minutes to assess why I voted to leave and why I consider the EU a constraining, autocratic dead horse that we should never have been attached to in the first place.
I re-read with even more interest Christian's original blog that sounded-out the views of composers in the wake of the Brexit vote. These were predominantly in support of the EU and appeared surprised by the vote to leave. To use a very old adage: "Wake Up And Smell The Coffee!" What were they so surprised at? It was no surprise to me or many other people outside of the Home Counties who were totally sick to the back teeth of Europe: its meddling, unelected leaders dictating to us what we should and should not be doing when they have absolutely no idea about our nation. A prime example of this is the EU's attempt to destroy the British Union by breaking Northern Ireland away from the rest of country. I am sure the Spanish would not be best pleased if we were to interfere in supporting Catalonia's attempts at independence or to support a Flemish independence attempt to break up Belgium, so why is it such a surprise to London-centric based composers that many people felt the way they do towards the EU?
To quote from John Palmer's entry in that original blog:
"But it is equally true that the current European Union is not a transparent and democratic institution. Who of us really wants to be ruled by two governments: a national one that is losing its sovereignty year after year and a super-government made by people in Brussels we don't know, who haven't been elected by us, and who dictate to us what they decide? I have often experienced the structural heaviness and the corruption of the state-based culture that prevails on the Continent. I have come to terms with the fact that the majority of Continental people do not see this, simply because they do not know, they have never experienced, a different kind of democracy, one that is more liberal and based on the freedom of the individual. In this sense Britain remains, indeed, different to Continental Europe."

I wholeheartedly agree with John Palmer in this assessment of what the EU is like. Dogmatic, undemocratic in a British sense of the term, autocratic (unelected bankers running the show) and one that is at odds with Britain's ancient Anglo-Saxon and Celtic sense of fair play and liberal democracy.
As a composer my music has been played all over the world, and in particular Latin America and the German-speaking world. I am no isolationist or jingoistic nationalist. As a person I have two stepsons who have lived and worked in Europe (one still does), are married to German women and are very pro-Europe. I have very dear friends across Europe who find it hard to understand the British, so people find it a great surprise when I say I voted for Brexit when I have such close ties to the continent itself. It is nothing to do with the idea of Europe at all (that is a great ideal that I do support, just not politically) it is to do with individual freedoms and ideas that are being eroded by the interference by Europe in how we run our own country and our own affairs. We are not the same as the Bulgarians; Germans are not the same as the Greeks, so why must we all kowtow to unelected bureaucrats telling us that it is better that we act like the French, become more Polish and think like the Italians? Homogeneity stifles free thought, freedoms and unique creativity.
Not so long ago my youngest stepson pointed to the Symphony Hall in Birmingham on a visit back home and stated that if it hadn't been for the £53 million given to us by the European Union then it would never have been built. Maybe, maybe not, but what of the other millions we have paid to Europe that we didn't get back? Money that could have been used to build at least another three great halls, to finance our orchestras or to commission new works? Instead, this money has been sent to the EU to be wasted on wine lakes and cheese mountains while paying subsidies to Greek mountain goat farmers not to produce any more goats.
I am constantly struck by the dogmatic slogans of Remainers, who say that I am a racist, I am blinkered, or that I am narrow-minded for supporting the break from Europe. Well I am pleased to inform all these uninformed ideologues that I am none of the above. I love different cultures, have visited many nations in the world on my musical journeys and have written works using scales and rhythms that have had an impact upon me there. My Second Symphony uses the Byzantine Empire as its 'raison d'être,' employing Greek scales and Turkish makams at its core. I support culturally the divergences and differences found in the world, which all add to what makes it so interesting, Europe included—or what is left of the cultural differences in it, that is.
As for being narrow-minded of a Little England mentality, it is not I or the Leavers who are being narrow-minded but the Remainers, as they are blinkered into believing that the EU is the world, when in fact it is a tiny region in a much bigger, more diverse and more exciting world. Leavers voted for many reasons, but a hatred of the EU ideal was not one of them in most cases, nor a narrow-mindedness in the view of Europe or the world. Nor was it from a sense of a desire for isolationism. Far from it.
Many younger composers look at the few composers of my generation who voted to leave as traitors to their cause. They look accusingly as if we have just destroyed their hopes of a future, but if they were actually to stop hurling their left-wing rhetoric at us for one minute and listen to what we have to say they may actually begin to see there is a much bigger future out there than they would ever get with just the EU. They need to begin to see the bigger picture outside of Europe and the great opportunities it actually presents for the musical arts. Most Remainers appear terrified by this fabulous opportunity to see new horizons, preferring their own dogmatic belief that Europe is the only way forward when in fact it is a region that is unsympathetic to new music. Europe may have created most of the world's great music of the past but that was as independent, uniquely cultural states, not as a homogenous, uninteresting, bland, faceless and bureaucratic union of similar states. Where are the brave new composers that were spawned before the EU truly came into existence, where are the new Boulez's, Stockhausen's, Messiaen's, Ligeti's, Lutoslawski's, Maxwell-Davies's, Berio's? Nowhere and why? The answer is simple and quite obvious if you remove the blue flag and gold-star blindfold for just one minute. Everyone is scared of being an individual in case they are called an anti-European ideologue and so the music has become bland, dismally similar and uninteresting in most cases. In other words, in its striving to create a single monotonous, monochrome state, slavishly trying to emulate the USA, Europe has stifled its own originality and genius. There is a world out there begging for great, well-written, original music if we just look out over the parapet of the narrow-minded Eurocentric view.
We should be looking forward to a new beginning—most nations don't get that opportunity—instead of hiding under the petticoats of the EU. If people cannot make the grade then I am sorry, you chose the wrong profession. I constantly read how depressing it all is for the Remain composers today… well get over it and see how it was for those of us who have had to put up with and suffer 45 years of constant degradation, sterility and erosion by Europe. Now it has changed, a new order is about to begin. So stop whining and accept the new future as we had to for all of those years. Accept it with grace, as we have had to do for those 45 years. This is a new dawn, so let us make the most of the opportunity we have to sell ourselves in the whole world, not just minnow-sized Europe. This is no step backwards but a great leap forward.
The only downside for me, as it is for everyone, is the fact that the current government seems totally incapable of negotiating a new and brighter future for the country, scared stiff to cut the apron strings, which is actually doing more damage to the country than if they were stronger in their decisions. Europe has not helped matters by being its usual dogmatic and blind self. I feel that no party in this country has the answer and Mrs. May has been dealt a bad hand in all this; in many ways it was not of her doing. But it still could have been handled better. It is not only damaging us, but Europe as well, and none of us voted for the failure which it seems we are now being offered.
As far as a second referendum…that is totally undemocratic. The vote was cast. Now it must be acted upon. Otherwise do we have a 'best of three' or continue until the vote goes the way desired by the Remainers? This could lead to civil unrest, if not worse. That would be totally European (see Ireland and Denmark's rejections of, respectively, the Maastricht and Lisbon treaties) but totally un-British.
We all wait with bated breath in the hope something can be salvaged from the chaos that we have now created. Fingers crossed and let's enjoy the ride!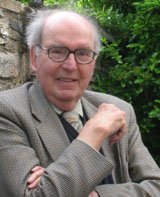 John Joubert

British-South African composer John Joubert died on 7th January. He was 91.

Joubert was born in Cape Town, South Africa and educated in the Anglican Diocesan College in Rondebosch. He began to compose around the age of 15 under the influence of his music teacher Claude Brown, continuing his studies at the South African College of Music with William Henry Bell and at the Royal Academy in London with Theodore Holland, Howard Ferguson and Alan Bush. In 1950 he was appointed as a lecturer at Hull University, moving to the University of Birmingham in 1962. He took early retirement in 1982 in order to concentrate on composing.

Joubert established his composing career with his carol O Lorde, the Maker of Al Thing, which won the Novello anthem competition in 1952. This and subsequent choral works Torches (1951) and There is No Rose (1954) quickly entered the repertoire. Of Torches, Joubert said 'I've even had carol-singers come to the door and singing it, without knowing the composer lives inside." As well as continuing to write church music, Joubert also made significant contributions to the wider English choral tradition in several oratorios: Urbs Beata (1963), The Raising of Lazarus (1970), Wings of Faith (2000/2003) and An English Requiem (2010).

Joubert's style is grounded in the English music that he studied as a young man, including the works of Elgar, Parry and Stanford, though his mature style encompasses Britten, Walton, Janáček, Shostakovich, Stravinsky and others. As with these figures he was comfortable writing in many genres; his output also includes a variety of chamber music, including three string quartets, three symphonies and concertos for violin, piano, bassoon and cello. He wrote seven operas, including Silas Marner (1961), Under Western Eyes (1968), The Prisoner (1973) and Jane Eyre (1987–1997).

Joubert received Honorary Doctorates from University of Durham in 1991 and from University of Birmingham in 2007. He continued to compose well into his retirement, his St Mark Passion, for example, being premiered by the Choir of Wells Cathedral on his 89th birthday. At the age of 90 when asked if he had plans for any further major compositions, he wryly remarked 'If somebody came forward to offer me a major commission with a substantial fee and a suitably distant deadline I might well be tempted…'

John Joubert: Symphony No. 2

Archive
1 | ... | 4 | 5 |

6

| 7 | 8 | ... | 60 |