Other Resources

News Archive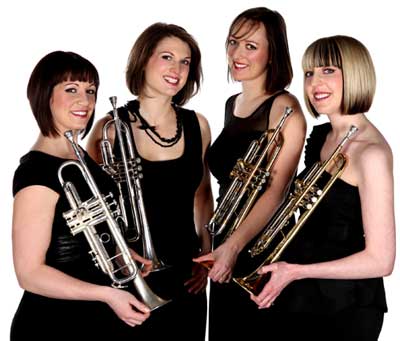 "composers are generally lovely. (If that sounds like a suck up, it is, send us your music!)" say trumpet quartet Bella Tromba.
Tell us about the quartet, how it was formed, it's raison d'etre.

It was Vickie's idea to get together and play. Originally it was just for fun, to help our playing develop and have a laugh together. For a few years we concentrated on building a repertoire, doing as many performances as possible focusing on giving an audience something really good. Now our focus is on building an international reputation, working with fine chamber musicians and playing great music. We are ambitious for the ensemble.

Click here to read the rest of the interview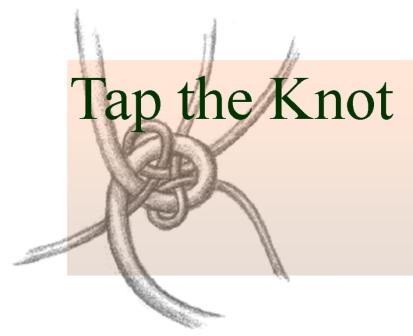 My apologies for the laziness of posting someone else's words (!), but I want far more people to be aware of Steve Soderberg's extremely acute insights into where we've come from, where we are, and the perils of where I fear we may be heading on the path of so-called serious music, art music, contemporary classical music, or however it is characterized these days.
Steve is Senior Specialist for Contemporary Music in the Music Division of the Library of Congress where he plans and coordinates internet, concert and collections-related projects focused on American contemporary classical music. He is also an authority on compositional and mathematical music theory as well as a prodigious thinker and commentator on new music in general and is a very significant figure in the contemporary American music landscape.
He runs 2 fascinating blogs very well worth visiting on a regular basis: Tap the Knot (http://taptheknot.blogspot.com/) and Logogriffin (http://logogriffin.blogspot.com/).
By way of introduction I want to paste his post 'Prelude' from Tap the Knot: a beautifully concise meditation on the perversities (or if you are of the brother/sisterhood, the glories) of being a C20th/C21st century composer.
PRELUDE
It was thirteen or fourteen years ago that I wrote a short essay, "Riemannian Variations on a Theme by Milton Babbitt." The "theme" running through this essay was something I called a "Babbittian question" which I defined as a problem whose solution is likely to result in further questions. Nowadays I think of it even more cryptically as a question whose only correct answer is another question. Much more on this idea in later posts. But for now just try to hold this odd thought when reading the following re-edited paragraphs from the same essay:
Around 1900, give or take a quarter century, Western music's Common Practice died. But the hole it left was almost immediately filled with a different kind of commonality that survives with a vengeance to this day.
Here's the situation.
On the one hand it is nearly impossible to imagine Mozart sitting down before a blank sheet of manuscript paper and asking himself, "How shall I arrange the twelve notes this time?" On the other hand it is equally difficult to imagine any composer of our present age sitting down in front of a blank sheet of virtual manuscript paper and not asking some version of that very question. Even the "neo-tonalist," simply trying (intuitively?) to write some of that good music left to be written in C major, at least feels its ominous presence.
Our current language points to the problem. If we were to utter words like "precompositional design" or "compositional algorithm" to Mozart, he would no doubt stare blankly at us. And if we were to mention "compositional theory" he might respond, "What other kind is there?" Borrowing a phrase from Michael Colgrass, "Instead he just wrote music. Poor soul."
So here it is. Laid bare. The truly radical core of the twentieth-century revolution in music. The single thing binding together the most antagonistically disparate minds.
We have become self-conscious.
Now, after the Great Demise, we must think about it -- theorize if you will -- before we compose. Whether this is a one-time event beginning our career or a re-evaluation mid-career or, literally, every time we sit down to make a new piece of music.
Whether we want to be serialists, atonalists, diatonicists, minimalists, maximalists, spectralists, microtonalists, fractalists, quasi-anarchists (even John Cage chose to use the I Ching), or proud naifs ...
before we get down to work -- before we can create -- before we can compose, perform, listen, judge and bloviate -- there are decisions to be made and questions to be answered.
But what questions?
And do they have a common source or thread?
Perhaps they are all models of the same quest-
ion.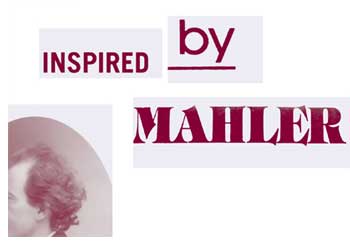 Being a composer can be an interesting experience when it comes to performances. Quite often, once a piece is off our desk and in the hands of whoever is kind, brave or foolish enough to want to perform it, there is a sense that we are ever so slightly (or, indeed, completely) superfluous to proceedings. We may be invited to the performance - for that glorious smile and wave moment - and, when unavoidable, a final rehearsal. But I can't shake the nagging thought that our presence is too often really just for show - a rubber stamp for the performance, an added (if questionable) thrill for the rest of the audience, or perhaps even a public buck-passing for the performers ("if you didn't like it, talk to HIM/HER"...).
However, every now and then, an event comes along which turns this all on its head, an event where everything is arranged to let us composers know - or at least make us feel - that someone really does want to know what we think about our music.
So I'm very fortunate this year to have been asked to take part in Soundings, an annual event set up and run by Andrea Rauter of the Austrian Cultural Forum London. Started in 2004, Soundings brings together 6 composers - three each from the UK (or at least based here) and Austria - and some of the UK's top performers at the Austrian Cultural Forum in South Kensington for a week. During the week, the performers have open rehearsals with the composers; the composers get to talk about their work, both in formal presentations and over lunch; various eminent musical personalities are invited to discuss new music - again, both formally and informally; and two concerts of music by the resident composers are presented. In a situation like this, the composers have the opportunity to work intensively with the performers to develop performances that are truly collaborative, they get to know one anothers' work intimately and exchange ideas, and the audiences have an opportunity to hear carefully prepared performances in a friendly, serious but relaxed atmosphere.
This year, pianist Mary Dullea has curated two concerts in which the Fidelio Trio (Darragh Morgan, violin; Robin Michael, cello; Mary Dullea, piano), soprano Patricia Rozario, mezzo-soprano Loré Lixenberg, flautist Rowland Sutherland, clarinettist Tom Lessels and speaker Gerald Davidson perform music by myself (Robert Fokkens), Ian Vine, Emily Howard, Elisabeth Harnick, Stephan Maria Karl and Gerhard Krammer. The theme of the week is "Inspired by Mahler" - taking into account the great Austrian composer's 150th birthday. Other events during the week include presentations by the composers, and discussions with Gillian Moore (South Bank Centre), Clarke Rundell (RNCM, Ensemble 10/10), Matthias Lošek (Wien Modern), and broadcaster Annette Moreau.
The main events of Soundings VIII - the two concerts - are on Wednesday 12 and Thursday 13 May at the ACF London (28 Rutland Gate, London SW7 1PQ). So if you'd like to hear some interesting new music presented by excellent performers next week - and see some contented composers into the bargain - join us next week in South Kensington.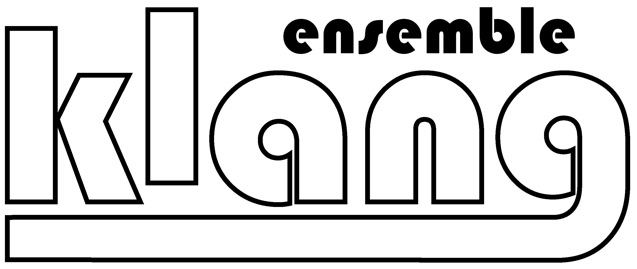 Ensemble Klang are a Dutch-based new music ensemble that have been making great waves in the Netherlands and further a field for the last few years. I have known some of the members of the group for nearly ten years now, and seen them grow as an ensemble into one of the premiere new music groups of our time. They have just released three new CDs, each disc dedicated to the music of a single composer one of which features my music. I thought it a good time to interview Pete Harden, composer, guitarist and artistic director of Ensemble Klang about the group, their background and what it's like being a new music ensemble in the 21st century.
Can you tell us a little about your background, how you got started in music, how you ended up in contemporary music?
These days I am a walking cliché: a guitar-playing composer who used to play in bands! Well, with Ensemble Klang I kind of still do play in a band.
As a child in Hampshire (UK) I was a chorister in the local Abbey choir and learnt classical guitar, switching to electric as a teenager. So my early musical experiences mixed Gregorian Chant, Nirvana and 'Switched on Bach' (one of my parents' favourite LPs!). While at university (Birmingham) I played in bands as well as new music groups before moving to the Netherlands for further studies in composition with Louis Andriessen. That was ten years ago now, and I've remained in The Hague ever since.
After finishing studies I found I had built close working relationships with performers here, I had some pieces to write, and Ensemble Klang was already busy. Looking back now, I see that I've been gradually drawing myself into a position where I can make the music that I love the most, performing it and composing it.
Tell us about how Ensemble Klang got started; how did you get involved?
All seven of us studied, more-or-less simultaneously, at the Royal Conservatoire in The Hague. We had played together within larger (up to 40-piece) new music ensembles and the group came out of a desire to form something slightly less unwieldy. Important criteria were that we would perform without a conductor, and that we would have a fixed set of performers: so we'd work more like a band or a string quartet, developing our sound and technique together so that we'd play with one musical mind.
The instrumentation of the group (2 reeds, trombone, percussion, piano/keys, guitar and a sound/electronics guy) gives us a flexibility which not only has a wide dynamic and coloristic range, but also a sound that can touch on diverse stylistic worlds: not only Dixieland, Rock, Big Band, even Jazz Fusion, but also Lachenmann, Lucier, Glass and of course Andriessen. But basically we were seven people with a serious hankering for contemporary music!
You seem to have a very hands-on approach to artistic direction. You approach composers rather than the other way around. Can you explain the reasons behind that choice and what they mean for the group?
Well, I should first say that we have worked with composers who have approached us, so I don't want to in any way discourage composers from contacting us! But you're right, we tend to make the first move.
Because of the unique instrumentation of the group we only ever play works specifically written for us. And being a chamber group we all get pretty personally involved in each project – we give everything we have to each new piece, we believe there's no point doing it otherwise. There's no one in the group who simply turns up for rehearsals: we're all in contact with the composer; involved with workshops on material at various stages of composition (depending on what's needed); and everyone mucks in with a multitude of behind-the-scenes tasks. So everyone is quite heavily invested in each piece, which means that the decisions about which composers we work with are made quite carefully.
We're also not tied to performing a certain number of programmes or concerts per year so we have the freedom to play only when we find a composer with whom we want to work, and then only presenting it when we're ready to. It sounds simple, but it's a luxurious position to be in – one that keeps all of us passionate and enthusiastic about every next concert.
We're known for working with a circle of composers of our own generation, composers with whom we're building hopefully long-lasting relationships – Peter Adriaansz, Kate Moore, Andrew Hamilton, Matt Wright, Roi Nachshon to name but a few. But we also work with composers who are already more established and whose music we adore – people like Heiner Goebbels, Tom Johnson, Phill Niblock and Louis Andriessen.
In terms of style we have no agenda. We cert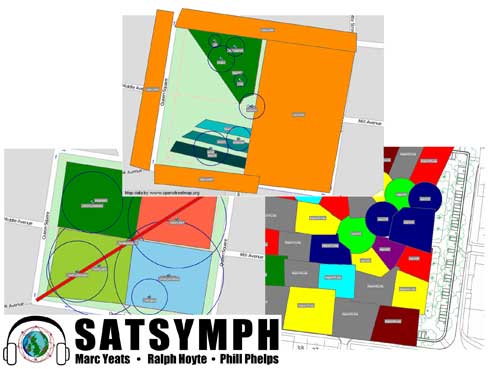 A few days ago the PRS Foundation announced the short-list for this year's New Music Award. The award offers £50,000 to a creative team towards the creation and performance of a ground-breaking new work. The award seems to be attempting to do for contemporary classical music what the Turner Prize has done for contemporary art - in particular, to attempt to stir up controversy or interest by selecting projects that have a wacky or unusual approach to making music.
I spoke with one of this year's short-listed candidates, composer Marc Yeats about his life and work, and about his 'SatSymph' proposal.

Tell us something about your background.

I didn't write this, but it's as good a précis of my background as any.

Born in 1962, an only child, brought up in London, attended a Roman Catholic school, had traumatic treatment at the hands of his father, losing his mother to cancer in 1977, when he was just 15, by which time he'd already commenced serious painting sold through private galleries, moved to Devon with his volatile father, ran a confectionary shop, experienced bankruptcy, yet all the while yearning to creatively express himself.
Click here to read the rest of the interview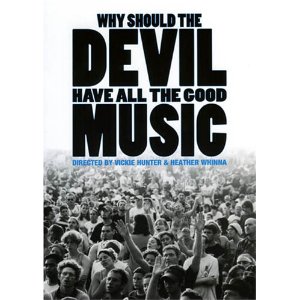 A director friend told me the other day about a well-known annual Irish arts festival where some events are held in the local cathedral and, although the church hierarchy is very supportive in general of the programmes, the two rules for concerts and plays there are that there must be no swearing and no blues. Because blues, of course, is the devil's music. This reminded me of Cliff Richard's song from a few decades ago, Why should the devil have all the good music? and the notion that did and still does exist in certain circles that there are such things as good and bad music purely because of genres rather than content. I remember, being closely affiliated in my youth with my university's Christian Union, how there was then even a notion that Stravinsky's Le Sacre was aberrant in some way – those naughty rhythms, perhaps.
Are these ideas simply the result of a misplaced Puritanism, the same kind which has led one bishop in Tipperary to ban concerts of any music from the local churches? Was Plato perhaps on the right track when he warned against the dangers of music because it could adversely affect the temperaments of listeners? Would he, in fact, be less worried if he could hear much of the music being written today? Because, to my ears, the notion of music as an emotional medium, a notion I cherish, seems to be out of favour with a number of today's composers. To be sure, we are, on the face of it, far removed from the heady days of number matrices and the myriad other devices for keeping the composer and his or her music as far from each other as possible, but on closer inspection it still seems to be deeply uncool to express oneself through one's music. Instead we are offered an endless parade (no pun intended there!) of irony and repetition, dumbed-down and numbed-up tinkling and electronica, a blurring of job descriptions between composer and sound artist warmly embraced by night-time DJs everywhere so that the last thing one can hope for, in concert or on the radio, is the opportunity to feel something.
Yes, I'm over-dramatizing the situation, but I can't help feeling that the desire to express something – anything - is seen too often as Bad Taste, and I'm not sure how we came to be in this position, or how to get out of it. Other than to keep doing what we – we expressionists – are doing.
May starts bright and early at 7am for Vexations with London Sinfonietta players and 10am for an Alexander Goehr Study Day with musicians from the RNCM at Wigmore Hall. We then move on to major 20th c. orchestral statements, a multimedia opera, string quartet improv. with silent film, and other goodies.

Vexations

London Sinfonietta

1 May 2010 / from 7:00 / Kings Place

London Sinfonietta's performance of this Satie 'happening' can be visited any time during the day - the music will be set against a moving image installation.

http://www.kingsplace.co.uk/music/out-hear/codex-from-elision-out-hear-contemporary-music-kings-place-london


Alexander Goehr Study Day

Musicians From the Royal Northern College Of Music, Clark Rundell conductor

1 May 2010 / from 10:00 / Wigmore Hall
The day's three concerts will feature works of instrumental, vocal and chamber music that span a period of nearly fifty years and closes with a performance of Sing, Ariel, a cantata from the 1990s which pays homage to, among others, his teacher Olivier Messiaen.

http://www.wigmore-hall.org.uk/whats-on/productions/alexander-goehr-study-day-25364


London Symphony Orchestra / Valery Gergiev

Turangaglila-Symphonie and Lutoslawski Piano Concerto

13 May 2010 / 19:30 / Barbican Hall 

Masterpieces from 1948 and 1988, soloists Joanna MacGregor piano, Cynthia Millar ondes martenot , and for the Lutoslawski, Sergey Babayan piano.

http://www.barbican.org.uk/music/event-detail.asp?id=8646


After Life - ASKO / Schoenberg Ensemble / Tausk


15 May 2010 / 19:30
 / Barbican Hall
After Life, a multi-media opera by Dutch composer and filmmaker Michel van der Aa, based on the film by Japanese director Hirokazu Kore-Eda.

http://www.barbican.org.uk/music/event-detail.asp?ID=8560

Music of Today: Georg Friedrich Haas


20 May 2010 / 18:00 / Royal Festival Hall 

An exploration of the work of this highly original Austrian composer.
http://www.philharmonia.co.uk/concerts/20may10mot/


London Symphony Orchestra / Valery Gergiev

Turangaglila-Symphonie and Dutilleux Métaboles

20 May 2010 / 19:30 / Barbican Hall

A second chance at Messiaen's Turangaglila, paired this time with the deft and striking Métaboles by Henri Dutilleux.

http://www.barbican.org.uk/music/event-detail.asp?ID=8648


Mary Pickford in My Best Girl with the Elysian Quartet


28 May 2010 / 19:30 / Kings Place

Improvisation by the Elysian Quartet to a film by silent screen legend Mary Pickford
.
http://www.kingsplace.co.uk/music/weekly-themes/mary-pickford-in-my-best-girl-with-the-elysian-quartet



Stuart MacRae first rose to prominence when his Violin Concerto was performed at the 2001 Proms by Tasmin Little. His 2008 piece Gaudete - also featured at the Proms - set the poetry of Ted Hughes and marked a significant development in his musical language. Recently he has written a number of stage works, including The Assassin Tree (2006) with a libretto by Simon Armitage and Remembrance Day for Scottish Opera's Five:15 series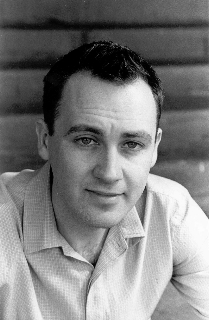 Tell us something about your background.

I was born and brought up in Inverness, though both my parents are from Skye so I spent a lot of time there too. Both my parents have 'normal' jobs, but they've been members of the Inverness Gaelic Choir for as long as I can remember - so music was always encouraged at home. I left school early and went to Durham University to study music, then Guildhall to do a Masters in composition, finishing when I was 20. I was in a big hurry in those days, for no particular reason. After that I stayed in London for a few years, spent a year in Paris and then moved to Glasgow, where I'm still based.
Click here to read the rest of the interview

I went to Wilton's Music Hall last night to hear a Kreutzer concert of Mozart and pieces by Rolf Martinsson and our very own Jim Aitchison. Great concert. One of the Mozart pieces was the 'Nannerl' septet, written to celebrate his sister's birthday. If you have been to any of the Kreutzer concerts you will know that their violinist Peter Sheppard Skaerved presents all the music in a most enlightening manner, making you want to rush home and google everything and everybody and download the music onto iTunes, which indeed I did. He talked about the Mozart septet as an undiluted expression of joy, Mozart's joy at the thought of his home and family. When Peter was talking about joy, I was reminded of someone I met in Utah a few years ago, who said that she was interested in the concept of joy, which could only come after you had been truly penitential. I said at the time that I didn't think I had ever felt joy, which I think of as an extreme emotion like ecstasy or murderous rage. It has a transcendental or spiritual quality that is very different from happiness or content. (And, what I didn't say was that being truly penitential was a dubious concept in itself, not so much a grey area as a minefield.)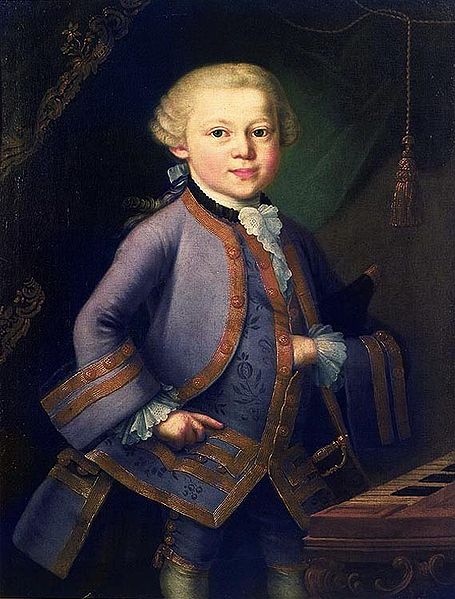 Mozart as a child
In the last blog I think I said that I believe every piece of music starts with the composer, his emotional life, something that people often forget when they temporarily take possession of a piece. Would anyone who has read about Mozart deny that he had an extremely complex character? – if you have ever met a prodigy as I have, they have a strange combination often of genius and arrested development. The value of their genius to the world can make people blind to everything else about them, especially once they are dead! But I believe that Mozart was constantly returning to his lack of childhood as a theme in his music – and more than anything, after a particularly dark or serious passage or movement he seems to erupt into a savagely hysterical burst of childishness. People talk so fondly of Mozart, as childlike or – joyous, whereas to me it always sounds like Mozart has gone into denial about whatever it was he touched upon. The sudden turn that the music sometimes takes into child-like happiness is like an arrow that points to the darkest sadness, even despair.
The piece that he wrote straightaway after his father's death, the Musical Joke, parodies bad composing, an astonishing thing to do just after Leopold's death. Yet you never read anything to this effect, that this piece is almost like post-traumatic stress syndrome in action, music by turns childish, vicious and angry, painfully unfunny like the unwanted guest at a wake. It is even played as a piece of easy listening!
Maybe you think I am over-analysing, and after all, this is just my personal reaction, which is tinged with my own psychology. But I do think that the colossal mythologizing of Mozart that has gone on over the last 100 years or so has made it difficult to hear (or play) the fine gradations of feeling in his music, in any case, those feelings that do not conform to the cute wunderkind of legend, and the Salzburg Tourist Office. I remember the first time I heard Mozart played on period instruments, when the gut strings seemed to underline the unhappiness that lies at the core of the music, how I felt that he was a Lost Boy, and not the silly-ass of Amadeus.
As for composers who can genuinely reach a transcendental level of joy, the obvious choice is J.S. Bach, who makes a deliberate attempt to spiritually work through his 'issues' in his music. I can honestly say that I have never written anything joyous, and wonder what I would do if I was asked to write a piece on the subject of joy, or that was undilutedly joyous in nature. It would be an incredibly challenging commission for me. Maybe I am not 'truly penitential' enough yet!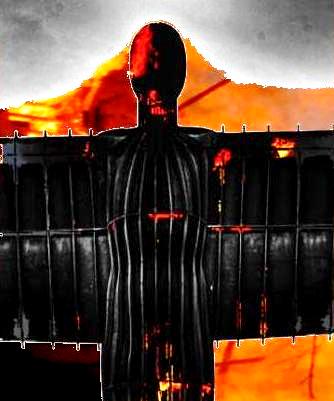 After posting my previous article, I was astonished to find myself so quickly on the receiving end of a few negative reactions to the text and to my work (not on the CT website it must be said). While I felt the speed of some of the responses was indicative of presumptions and criticism leveled without the foundation of any enquiry into the context or substance of my work, it also occurred to me that I had rather brought this upon myself by presenting such an abbreviated and unexplained overview of my activities with Antony Gormley and visual art in general. And so it seemed a timely moment to investigate some of the issues raised, with reference to the Memory Field project.
In summary, the main objections focused upon my posting of my 'sound-map' of the Angel of the North, in response to which it was stated that to corral notation into the shape of a 2 dimensional angel was meaningless in terms of how that shape would relate to the resulting sound, and further to this, to use the notion of retrograde in sound as any kind of representation of a retrograde visual structure (as in symmetrical forms such as a body), was similarly meaningless when transferred over into the new domain. It was also stated that the experience of music resides solely in the orbit of what is heard (i.e. it is a hermetic auditory-only experience) and all reference to the visual is either coincidental and/or irrelevant.
My critics should have gone so much further; the ludicrous fallacy at the core of my approach and the glaring inconsistencies in execution are seen in the detail of the sound-map of the Angel which contains far more offences than those singled out. This includes a row of notes that (more or less) progressively expands through interval as an allusion to the expansion proposed by the sculptor in the Angel of the North. However, the 'expansion' as exposed by me in pitches is not in any way equal in increment or disposition and is therefore certainly inconsistent with the smoothly graded expansion of the sculpture. Worse than this though is the direction of expansion: in the sculpture this occurs from the centre outwards, but if you lay my pitches out on an image of the Angel, my expansion happens in the reverse direction to that of the sculpture, from the wing edges into the central core. Then there is the employment of retrograde in pitch in order to allude to the bi-lateral symmetry of the sculpture. The concern expressed was that a retrograde in music cannot be perceived as easily or vividly as a symmetrical visual retrograde, and that perhaps plain repetition would have been a more representative analogue. The rest of Memory Field contains a host of similar such transgressions, indeed it is riddled with, and built upon them, and I shall come to some more of them later.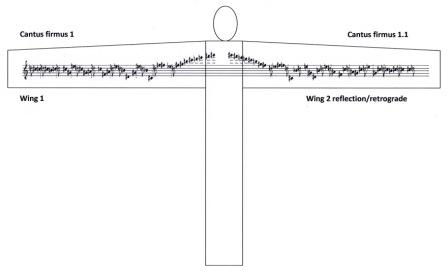 Not only are all of the charges true, but I was more than aware of them beforehand. What is sad, though I suppose understandable, is that some such views miss the whole point, perhaps rushing past a world or two in their haste to these conclusions, conclusions often drawn by those in fear of preserving a perceived purity of particular subjective delineations of what music is and what music isn't, where it is and where it isn't, or at least, an attempt to pronounce upon how relationships (if there are any) between the visual and the sounded should be properly perceived. The huge irony in all this for me is that my way of working and my own beliefs about this 'art in sound' are probably so close to the beliefs behind those criticisms which were made on the basis of no familiarity whatsoever with me or my music.

In many ways, the project to respond to visual art in music is hopelessly flawed: the sheer volume of inconsistencies and incongruities between the spaces in which each discipline exists and the behavior and qualities of their respective material vehicles are so at odds that one can see why logic demands a separation. And yet history demonstrates a consistent compulsion on the part of so many composers to explore links between these worlds, be it indirectly through visual elements in opera, or imaginary visual and narrative realms in programmatic music, or actual responses to specific artworks, or even hybrids that borrow from a variety of disciplines. There just isn't space here to list all the examples of where composers have allowed the walls between sight and sound to become porous, and that is without mention of those who possesses a neurological bridge in the form of synaesthesia (the completely individual nature of this condition notwithstanding).

In the case of my own practice, I think many people will be surprised by just how conventional my approach is: I write traditionally scored concert music using an array of the most basic and well known traditional musical devices that any graduate from a typical Western European-type music education might expect. The only slight difference is that I don't mind showing an audience some of the strange ways material for a piece can begin and that as this has very often found its origins in visual arts of late and I have found it useful to let people know this.

I know perfectly well the nature of where the objections lie. The controversy described above has all emanated from just one manifestation of the many different kinds of starting points I play and experiment with when beginning a piece. The interesting thing was the nature of the assumptions made. One of my ways of working with an artwork has been to try to lay the form out on manuscript paper, to see what happens. As pointed out, this is very often a fruitless exercise with the sounding result certainly not as interesting as the visual effect and I routinely reject vast amounts of material generated like this. Sometimes it does produce something arresting, but yes it could be argued that no matter how good, there cannot be any substantial or aesthetically relevant link between the curve on a



Archive
1 | ... | 56 | 57 |

58

| 59 | 60 | ... | 62 |