Other Resources

News Archive
December, the month without contemporary music, is upon us. Looking around concert centres, there are a few contemporary concerts at the beginning of the month that, on the whole, peter out as we approach Christmas.
To see what I mean by this, have a look at the BBC concert diary. The month starts interestingly enough. On Friday 2nd December, the BBC National Orchestra of Wales perform French Composer André Jolivet's Cello Concerto No. 2, Bassoon Concerto and Symphony No. 3 at BBC Hoddinott Hall. On the same day the BBC Philharmonic play Ives's Three Places in New England, John Adams' My Father Knew Charles Ives, HK Gruber's Nebelsteinmusik (Violin Concerto No.2) and Von Einem's Concerto for Orchestra. One hundred years old, but still capable of giving a shock to those only interested in the anodyne, the Scottish Symphony Orchestra at City Halls, Candleriggs, Glasgow perform Bartók's Duke Bluebeard's Castle together with De Falla's Suites 1 and 2 from The Three Cornered Hat on 8th December. There is also a more contemporary connection to their concert of Debussy and Borodin on 15th December, featuring as it does a number of orchestrations from Colin Matthews. At the Barbican on Saturday 10th December the BBC Symphony Orchestra and Chorus perform Britten's Sinfonia da Requiem and Walton's Belshazzar's Feast; whilst on 16th December at the same venue the BBC Symphony Orchestra perform Bartók's Dance Suite as well as giving the UK première of Kurtag's ...concertante... As the month progresses, however, there are an increasing number of Christmas themed concerts from BBC musicians.
At the CBSO centre on Friday 2nd December BCMG will give an improvised concert of music by Peter Wiegold. Whilst aspects of his music are fixed in rehearsal, the material is shaped during performance through special signals given to the players. The composer will also be in conversation with BCMG artistic director Stephen Newbould. At Troy Bar, London Nonclassical give their last concert of the year on December 7th, a special event curated by Trinity Laban Conservatoire of Music and Dance, an eclectic cross section of contemporary music by nine composers from the composition department of the College. And in proof that contemporary composers can write carols, King's Cambridge under Stephen Cleobury continue their laudable tradition of commissioning a new work for their Christmas Eve Festival of Nine Lessons and Carols. This year Tansy Davies has written a piece based upon the poem Christmas Eve by Christina Rossetti (1830-94) - the poet also famous for In the Bleak Midwinter. Rossetti was featured on Melvyn Bragg's In Our Time on Thursday 1st December. The programme is available on BBC iPlayer.
So to the continent, where even Boulez seems to be in an indulgently Christmas mood. His concert at the Salle Pleyel with Orchestre de Paris on 12th December features the softer side of Schoenberg, Verklärte Nacht and Bartók's perennially popular Concerto for Orchestra. There is a little more of interest at the Musikverein. On 1st and 2nd December John Storgånds and the Tonkünstler-Orchester Niederösterreich give concerts that include Rolf Martinsson's Concerto No.1 for Trumpet and Orchestra performed by Håken Hardenberger. On 5th December Ensemble Kontrapunkte conducted by Peter Keuschnig, perform Weissagung by Thomas Pernes, Heraklit Fragmente by Thomas Heinisch and Szene III by Roland Freisitzer. Finally, on 10th December the Vienna Philharmonic under Gustavo Dudamel perform a concert that includes Herbert Willi's Clarinet Concert, played by Matthais Schorn.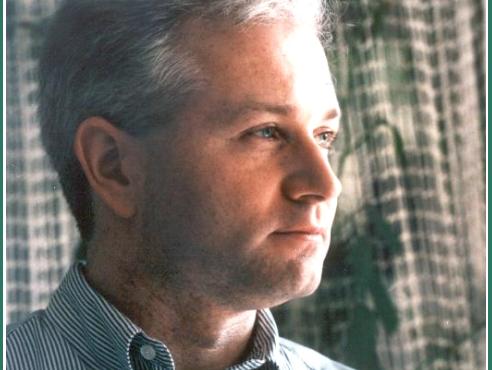 I will always remember the lessons George Benjamin gave us at the Royal College of Music in the early 90s. In fact, they weren't lessons and they weren't at the Royal College (though they were paid for by them) - they took place roughly once a month at George's home, usually on a Sunday, and were somewhere closer to lecture, informal chat, intellectual debating society. They were the kind of events as a young artist you dreamed of being able to attend - like those given by Benjamin's own teacher Messiaen in Paris. There were great sandwiches at lunchtime (free food was always the way to any student's heart), in fact the only thing that prevented them being truly legendary was the lack of alcohol. If they'd taken place in a smoke-filled back room of a North London pub, I think it would by now be a shrine. But for George - always boyish in both appearance and in the giggling delight he took in his subject - well, I guess smokey pubs just weren't his style.

So on these Sunday mornings somewhere between ten and twenty usually rather gaunt composer-types would file in to George's house. There would generally be a morning session and an afternoon on a separate topic. In the morning he might take half an act of Janacek's Kata Kabanova and pick apart the ingenious ways he stretched and pulled a main theme, less a straight-forward 'thematic development' and more theme-as-elastic-band which maintained its most general shape but could be stretched to snapping point anywhere along its length. Then in the afternoon he might invite somebody amazing from the music world to come and talk. To this day I can't believe I missed the one when the great Indian bansuri flautist Hariprasad Chaurasia came - I knew and loved his playing even then, and can't think what could have been more important.

What made these sessions so riveting was George himself. He was so enthusiastic and full of passion it was impossible not to get caught up in it. I used to bring even non-musician friends along just to feel the extraordinary atmosphere of excited learning. I think they were the first events where I actually felt someone was teaching me things I needed to know as a composer, there was no waffle, this was visceral, direct injections into the nervous system of composing. Indeed I think the main thing I took away from all those sessions was how to learn, which, in a tritely simplistic way you could describe as 'quality not quantity'. I think until that point, as quite a late starter in my knowledge of classical music I had always felt a little daunted by the Julian Andersons of this world, who could expound at length about the fascinating second theme of Glazunov's 3rd Symphony. But here I realised that a day spent by yourself looking - really looking - at a single page of a Beethoven Symphony could yield more priceless information than a lifetime of academic textbooks. And I think it's the self part of that equation that is particularly important. We're all as artists trying to discover that thing which is as sickeningly easy to describe as it is unbearably hard to understand - our 'true voice'. And it's only by looking at things with your own eyes rather than through someone else's that you can start the process of finding it.

And it's strange now to realise that that mantra applies to George's lessons themselves. However much I loved those sessions, looking back from where I am now I can see that my 'true voice' is quite a long way from George's and that deeply inside I even knew that back then. I remember, for example, taking some pieces along to show George. One little piece 'Baka Studies' played around with some African rhythms. It was by far the best thing I had ever done, but although he said nothing negative, I could sense that it was too straight-forward for George, he called it 'cute'. For quite a few years after that I attempted to follow the path I admired rather than my own inner calling. What a paradox. One piece from that time ended with a great little interlocking hocketing groove. It sounded great, and was the moment everyone picked out from the piece - "loved that bit at the end". That was my own voice poking out, but I wasn't ready to accept it at that stage, I dismissed that moment and binned the piece. I wanted to write something that George would have called something better than 'cute'.

What George would think of what I'm doing now, I really don't know. But the important thing is, it doesn't really matter. I have to trust what I do, and what I like, follow my own path. People usually say that, meaning "even if it's so obscure no one will like it", but in my case, the bravery has come from accepting that my own path might be something that speaks much more simply and directly and that I should follow it, even if it leads me far away from people whom I still greatly admire, like George.
My family is not the most imaginative when it comes to Christmas present buying. We've long learned that the best way to avoid Christmas day disappointment is to make a list. As I was writing mine I was wondering what musical things I would like to put on it and was surprised to find I couldn't think of much. If, however, I look back on the year I can think of any number of things I have bought and would happily recommend as a present. So, I thought, why not share these things from 2011 as my own Christmas present recommendations. Then, perhaps, others might do the same, which might help me put the finishing touches to this year's list.
None of what follows is necessarily newly published or recently released. The only rule is one can buy them easily. They are also not in any particular order; this isn't a top-ten.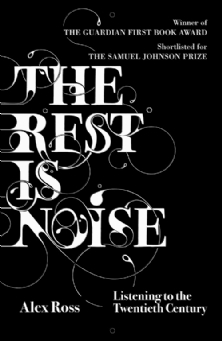 The Rest is Noise Alex Ross £14.99
One of the best surveys of twentieth-century music. Its style is non-technical, but the liveliness and clarity of its prose makes it a good read for both expert and layman. Also check out Alex Ross's excellent blog, here. If looking for an alternative to The Rest is Noise I've also enjoyed Paul Griffith's Modern Music: A Concise History, or, for just a post-war survey, his Modern Music and After.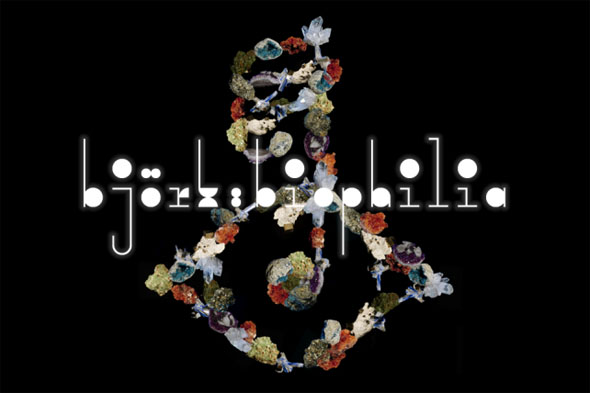 Bjork: Biophilia CD recording/iOS app £7.99
I've already said plenty about this (see here), but I could hardly miss it out from this list. The mixture of album and iOS app knocked me for six when I first saw it.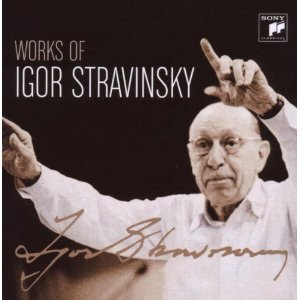 Works of Igor Stravinsky Sony Classical (22 CDs) £28.99
This must surely be the bargain of the decade: Stravinsky himself conducting all of his major works, from his early Symphony in Eb to his late serial masterpieces. The performances are often brilliant, the presence of the composer giving the interpretation that extra authority. There is also a fascinating recording of Stravinsky in rehearsal. The boxed set is fairly sparsely presented, but who cares at this price?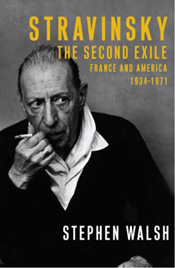 Stravinsky Biography by Stephen Walsh (Two volumes: A Creative Spring and The Second Exile). Around £18 per volume.
Why not compliment the CD set with this rip-roaring biography of the composer? I borrowed the first volume from a friend and purchased the second volume shortly after finishing it. Erudite and vivid it will keep you hooked from beginning to end. Perfect reading for a lazy Christmas day.
Lancino Requiem Naxos £7.52
A great addition to the Requiem repertoire. See my full review, here.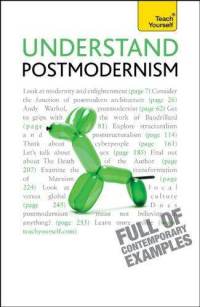 Understand Postmodernism Glenn Ward £10.99
I've spent a lot of time with people who bandy about the term postmodern without ever being sure that anyone really understands it. I'm still reading this book, but I can already say that it is a brilliantly lucid introduction to this slippery subject. Though it doesn't talk much about music, it is easy, and actually more fun, to make the links yourself. It has helped me a great deal to see post-war music in some kind of historical context.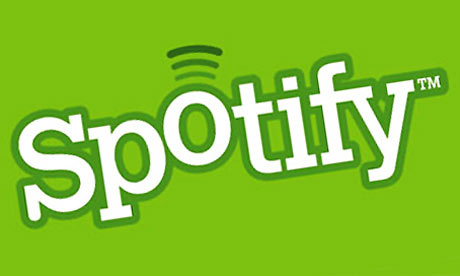 Spotify Free or £4.99/£9.99 per month
I was sceptical when I first investigated Spotify, thinking that it would not have much contemporary music on it. I couldn't have been more wrong. Whilst not every label is represented (Hyperion is especially much missed), there is a vast range of music to explore. I regularly write contemporary CD reviews using only Spotify. Premium membership allows you to use the excellent iOS and Android apps, which also have generous download options so you can listen offline. You can give membership as a present, here.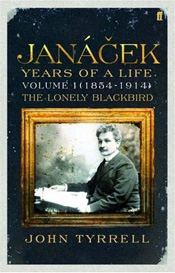 Janacek: Years of a Life (Vol 1: The Lonely Blackbird, Vol 2: Tsar of the Forests) by John Tyrrell. £51 per volume, £24 on Kindle.
Perhaps I'm stretching my definition of contemporary music in including a biography of a composer who died in 1928. But this magisterial account of one of music's lonely originals is not to be missed. The chronological account of the composer's life is interspersed with chapters of interesting themed analysis. Expensive to buy, though a bargain on the Kindle.

Cambridge Audio Amplifier Azur 350A £249.95 (Richer Sounds)
I bit the bullet this year and bought myself a new amplifier. It sits under my television, connected to a CD/DVD player and, here's the best bit, to an old computer too. This last thing has been a revelation, since I can now easily stream Spotify through my stereo and into the living room. The audio quality can't be bettered at this price. Richer Sounds is also definitely the place to buy; excellent customer service from people who really do know about audio.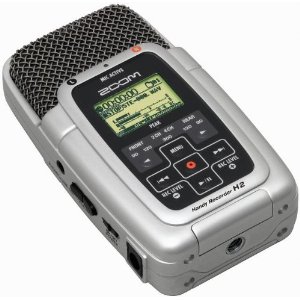 Zoom H2 Handy Recorder £119
I cheat a little here, since I bought this before 2011 on the recommendation of an audio expert who gave a presentation to a group of composers. But I cannot praise this little device enough. It records near professional quality audio and yet fits easily into your pocket. Inside it has two pairs of microphones, one set giving a 120-degree spread, the other 90-degrees, enabling you to record all manner of groups. Also, if you enable all four microphones, it will record in 360-degree surround sound. Perfect for capturing the performance of a new work when there is no sound engineer about.
Christian Morris talks to the composer Helen Grime who, amongst many other things, has just started as Associate Composer with the Hallé Orchestra.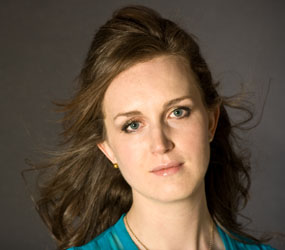 Photo:Helen Grime
Tell us something about your background.

My grandparents both taught music and my mother does too, so there was a lot of music in the house from an early age. My mother used to play me a lot of classical music. When I was very little I can remember listening to Ravel, Debussy, Bach and lots of other things. It was a huge part of my life. I started playing the piano and oboe later on. My brother and sister are both very musical too. We were lucky; we had a great education in Scotland. In primary school, at about the age of 10 or 11 I'd go out of school, just across the playground, for my piano, oboe and even composition lessons. Later the school we went to was a state school but it had a specialist music scheme in it. We used to do a lot of music during the day.

Individual composition lessons?

Yes. It was seen in our school as an important part of being an all-round musician. Composition was something that we were all given the opportunity to do. We were lucky, in that all this was paid for by the government.

And this was a specialist school?

Yes. It was called the City of Edinburgh Music School. There're a few others in Scotland. There's one near Aberdeen and one in Glasgow. I'm not sure there's anything like that in the rest of the UK outside privately funded schools such as Wells.
>> Read the rest of the interview here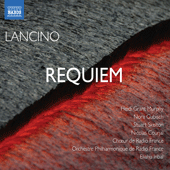 Since, as a youngster, watching Mozart feveredly dictating passages of his last work to the dastardly Salieri in Peter Schaffer's Amadeus I have been a fan of the Requiem Mass. Whilst reality in the case of the Mozart Requiem was as weird, though not quite the same as Schaffer's fiction, the drama did play upon a central truth about the Requiem Mass: that, in confronting the most profound question of all—our own mortality—it is a genre that has a special resonance for composers.
When Radio France, the Koussevitsky Foundation and the French Ministry of Culture commissioned Thierry Lancino to write a new work in this genre, they wanted him 'to renew the tradition of the Requiem'. Like Britten's clever use of Wilfred Owen's poetry fifty years ago, Lancino brilliantly achieves this by taking as his starting point the opening of the long Dies Irae text: 'Dies irae…teste David cum Sibilia' (Day of wrath…as attested by David and the Sibyl'). This moment, he notes in interview, adds a pagan touch to the Christian poem; the Cumaean Sibyl was granted near eternal life by the god Apollo but, after she refused his love, he denied her eternal youth, her body withering away and shrinking until it was eventually kept in a jar. The Requiem therefore unfolds as 'as a dialogue between the pagan Sibyl and the biblical David'. The Requiem text is preserved in its original order, but like the Britten, is interspersed with a secondary text, here in Latin, French and Greek—the languages to an extent representing the protagonists—by Pascal Quignard. The twist here is that the libretto explores the idea of David begging for eternal life, whilst the Sibyl begs for death as oblivion, a release from her torment.
The musical language of this splendid new work places it more in the blood and thunder tradition of Verdi and Berlioz than alongside the more positive visions offered by Lancino's compatriots Durufflé and Fauré. The language is dissonant and challenging and, from the opening tolling bell to the final empty fifth, we are offered little by way of musical solace. One of the most musically striking passages is the Sanctus. Traditionally a moment of luminescence, here heaven and earth do not feel filled with glory but with an ethereal writhing of restless souls. The effect is both marvellous and disconcerting. The flow and interaction between the different planes—the more impersonal writing for chorus (who largely stick with the Requiem text) against the drama amongst the soloists—is expertly controlled throughout by the composer. More than anything, however, the work is about the relationship of the Sibyl to death, most movingly in the Lacrymosa, where her pitiful longing for oblivion appears alongside the lines 'Dona eis requiem', ('Grant them rest').
Chœr de Radio France, Orchestre Philharmonique de Radio France and soloists Heidi Grant Murphy, Nora Gubisch, Stuart Skelton and Nicolas Courjal give white-hot, emotionally charged performances in this recording from Naxos. In particular I would single out mezzo-soprano Nora Gubisch; her portrayal of the desperate plight of the Sibyl is incredibly moving. My only reservation relates to the recording. I believe it to be live and, as such, I don't mind extraneous noise such as coughing and page-turns, even if there is quite a lot of it here. Sadly, however, someone—the conductor, I suspect—has been caught by the Naxos engineers groaning and moaning throughout. This is a pity, since it really does detract from some of the quieter moments.
Quick New Release Roundup
Björk has released the rest of her iOS apps for her Biophilia album at £6.99 in the UK. They are: Thunderbolt, Sacrifice, Mutual Core, Hollow, Solstice and Dark Matter. I particularly liked Hollow, with its amazing journey into a human body. Some, such as Dark Matter, I clearly haven't got the hang of yet, since no matter how many times I followed the app instructions I could not make the song advance. I get the feeling too that Björk released the best songs first; there is nothing, for example, to match the wonderful Cosmology that came free with the initial installation. Despite this, however, there's enough of interest here to justify the price and it remains a recommendation.
Naxos has released a new recording of Nikolai Kapustin's Eight Concert Etudes and his witty and energetic 24 Preludes in Jazz Style played by Catherine Gordeladze. Berg's unfinished operatic masterpiece Lulu has just been issued on DVD by DG with singers Patricia Petibon, Julia Juon, Ashley Holland, Paul Groves and the Symphony Orchestra of the Gran Teatre del Liceu under Michael Boder. Also on DG is a six CD release of piano music by Stravinsky, Prokofiev, Webern, Boulez, Nono, Manzoni, Schoenberg, Debussy, Berg and Bartók played by Maurizio Pollini. Nimbus, meanwhile, has released a disk of flute music: inspired by the blind it is entitled The Invisible World and includes recent music by Carl Witt, Yevhen Stankovych, William Boustany (who is also the flautist on the disk) and Houtaf Khoury.
Whilst this falls out of my normal reviewing remit I would also like to make a special mention of the nice people at Present Music, one of the leading new music ensembles in the US. It has done much to promote new music in its home base in Milwaukee and, through its tours, within the rest of the US and internationally. They have also released a number of fine recordings. If you are an aficionado of minimalism especially I urge you to check them out, here.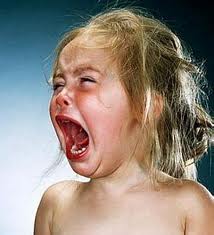 I have recently come across this article written by an opera critic Robert Thicknesse in the previous issue of Opera Now magazine. The article discusses the eight worst contemporary operas of the year - it is both sad and funny and I thought could maybe sparkle a discussion here. I was reading it with great interest particularly because am in the middle of writing a short comic opera, which, am now worried, might be eligible for the next black list!
[reprinted here with kind permission of Robert Thicknesse]
"It's been a vintage year for new opera in Britain… not! So here, for all who have sweated, suffered and sworn through the patronising, camp, pompous and almost universally musically worthless offerings of the past months, is a trip down memory lane.
Least painful, probably, was Anna Nicole (Turnage), whose uncertainty of aim – contempt or pretend sympathy? – stymied the composer to the extent that his real voice came over only in a couple of orchestral interludes; the rest moved so slowly it did no favours to a libretto that needed to be sung double-quick to get away with jokes you could see staggering towards you over distant hills. It would have been better if scribbler Richard Thomas, jovial celebrant of the tawdry, had written the music as well. This was a vulgar spectacle, which looked as though it had been directed by Graham Norton and designed by Jeff Koons, with old auntie Covent Garden vajazzling herself to get down with the kidz.
Our next suspect is ENO's Duchess of Malfi (Torsten Rasch), another show that at least went to the trouble of trying to cover up the threadbare with a truckload of theatrical bullshit, as a masked audience wandered through a darkened office block in east London witnessing snippets of melodrama and randomly-generated music, and being bullied by actors – and does it get worse than that? This was a vastly over-promoted Haunted House children's party, and God only knows what kind of hole it made in ENO's budget.
Somewhere in the same bracket comes Damon Albarn's navel-gazing thing about his y'know, Englishness, Dr Dee. Its exceptionally vague dramaturgy was livened up by Rufus Norris's hard-working production, full of visual trickery and even a nice raven. Some pleasant music, a bit of pastiche polyphony and minimalism, and a big drum solo; Damon sat on a shelf making vague gestures towards the action and mumbling his way through mystic songs, like Spinal Tap in Stonehenge mode. Best read up on the Doctor before you go, if you go.
Kommilitonen! blew into town on a warm fart of self-righteousness as two cosy old lefties, Peter Maxwell Davies and David Pountney, daringly invited us to hiss at Nazis and Cultural Revolutionaries and did a lot of posturing in an agit-propera with an infantile approach to moral complexity. Still, Davies is a real composer, if no longer particularly radical, and Pountney put lots of effort into making his own work look good. The final cry of "Freedom!" takes the Les Mis prize for this year's cheesiest bathos.
Davies's old mucker Alexander Goehr returned to opera, never his strong suit, with Promised End, boldly going where better composers had feared to tread in taking on King Lear. This was terrifically dry, dull and dated, a lesson in how to destroy promising words with terrible word-setting and alienate an audience who strive to find some emotional connexion with the characters on stage. Elsewhere, Goehr's music was spikily lyrical, though uninterestingly scored.
That was a gloomy evening, but James Macmillan's Clemency was worse. The ideas were promising – hospitality, terrorism, bargaining with God, a bit like a night in a British seaside hotel – but issues raised do not equal issues explored, and the soundworld of big retro unison string tunes à la Vaughan Williams and Macmillan's urgent rhythmic drive were not enough to sustain a flagging interest, or even the will to live.
That finally seeped away during Luke Bedford's drivelling Seven Angels, a dank evening where one felt one was slowly drowning in a musical bog while being bombarded with soggy frogs in the form of Glyn Maxwell's empty, orotund poetastery, this time on the radical subject of how we are, like, doing really bad things to the ecology, and co-opting poor old Milton for the purpose.
At this unhappy end of the market, optimism clings to such formulae as: "Well, that was incredibly boring, but it wasn't too irritating," not something one could possibly say about Two Boys, composed by perky little Nico Muhly, a composer in urgent need of a slap. A discarded episode of some police procedural set to the most derivative score of second-hand Glass (or was it Adams – does anyone care?), with a gloomy, clunking staging, any marginal quality in the evening was provided by the stalwart Nicky Spence: a nice lad, but seeing him wanking in close-up was not previously on my list of must-dos – even though it neatly summed up the only thing most contemporary opera composers excel at."
With darker nights and winter almost upon us here's something more cheerful to consider: November offers such an array of new music concert riches that I hardly know where to begin.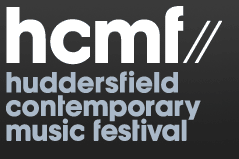 The Huddersfield Contemporary Music Festival (hcmf//), one of the most important of its type in Europe, runs from Friday 18th November–Sunday 27th November. This year there is a special focus of the music of Iannis Xenakis and of Danish composer-in-residence Bent Sørensen. Xenakis events include a concert of works for strings and piano given by Ian Pace and the Arditti quartet on 25th November, a concert of large-scale choral works given by the New London Chamber Choir under Clement Power on the final day and a documentary exhibition devoted to the composer at Huddersfield Art gallery running throughout the Festival. Sørensen's music features throughout the Festival. On Friday 18th November the Tronheim Soloists and accordionist Frone Haltli première his It is pain flowing slowly on a white wall. Five further concerts include Sørensen's work, including Documentary Concert#1 on Saturday 19th November, a composer portrait performed by Ensemble Scenatet that includes a silent documentary film of the composer; and, on the final day, Saudades Inocentes, a new work for three generations of male singers—grandfather, father and son—guitar, accordion and a landscape of loudspeakers and also featuring Ensemble Scenatet.
Other notable performances at hcmf// include the world première of Richard Barrett's monumental CONSTRUCTION for three vocalists, 16 instrumentalists, electronics and installation on 19th November, three years after it was to have originally been performed. UK premières include: James Dillon's Oslo/Triptych for flute, clarinet, percussion, piano, two violins, viola and cello on Saturday 19th; Bernhard Lang's Tables are Turned on Sunday 20th November, a celebration of the unpredictable and surprising properties of the vinyl disk; and a new 40-minute work by Rebecca Saunders, last year's Festival composer-in-residence, on Thursday 24th November.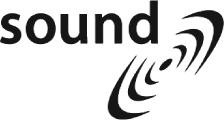 My apologies go to Sound, North East Scotland's Festival of New Music, which I managed to miss last month. Their programme continues until 13th November, however, so there is still much to be enjoyed. Pieces that caught my eye include Julian Anderson's Eden given by the BBC Scottish Symphony Orchestra on 4th November; Maxwell Davies's Chat Moss, played by Aberdeen Sinfonietta on 6th November; works by Kalevi Aho, Peteris Vasks and a Geoff Paler première given by the Auriga Wind Quintet on 8th November; and a concert by the Stavanger Vocalensemble on 11th November featuring music by Bodvar Drotninghaug Moe, Arne Nordheim, Arvo Pärt, Kazuo Fukshima, Knut Nystedt, Eric Withacre and Sally Beamish.
There are several interesting concerts at the Bridgewater Hall this month. On Saturday 5th November you can hear John Adams' Harmonium played by the Hallé under Sir Mark Elder whilst on Wednesday 9th November The Absolution Saxophone Quartet play a programme that features arrangements of Astor Piazzolla's Libertango and Steve Reich's New York Counterpoint, as well as an as yet untitled world première by Callum Dewar. Also featuring the Hallé, on 17th November one can hear the work Virga by Helen Grime, a composer whose music impressed me no end when I met her in North Wales a few years ago.
Talking of Wales, the BBC National Orchestra of Wales will be playing three works not often heard by Welsh composers. One that I know well is William Mathias's brilliant Helios, which will be played on Friday 11th November at Prichard Jones Hall, Bangor. Also on offer is Alun Hoddinott's Landscapes at Aberystwyth Arts Centre on 10th November and Daniel Jones's Cloud Messenger at William Aston Hall, Wrexham on 12th November.

Further east, the Bristol Ensemble in conjunction with Arcomis Arts Commissioning (see my interview, here) present Elektrostatic. The concert series runs from 27th November all the way until June 2012 and features modern classics as well as brand new and lesser-known works. Those shows that will take part in the Arnolfini are also part of the venue's 50th celebration and will feature archive programmes from its past and introductions or performances from such luminaries as Sir Peter Maxwell Davies, Jane Manning and Gavin Bryars.
At the Barbican in London, on 4th November there is the rare chance to hear Arthur Honegger's Joan of Arc at the Stake in a concert performance given by the London Symphony Orchestra, Chorus and the New London Children's Choir. Also in at the Barbican is Stravinsky's Symphony of Psalms and Messiaen's Turangalîla Symphony with the BBC Symphony Orchestra and Chorus on 5th November; Richard Einhorn's Voices of Light with London Symphony Orchestra and Chorus on 6th November; and Sofia Gubaidulina's In tempus praesens with violinist Anne-Sophie Mutter and Shostakovich's Symphony no.10 conducted by Valery Gergiev on 27 November.
Gergiev and Mutter also appear together with the LSO at the Salle Pleyel in Paris on Tuesday 29th November, where they will play Wolfgang Rihm's Lichtes Spiel, a work that I reviewed on Anne-Sophie's latest disk a few weeks ago. The day before, on 28th November, Gergiev will also conduct another performance of Shostakovich's Symphony no. 10 at the venue. Before either of these concerts, however, at the Salle Pleyel on 4th November, the Orchestre Philharmonique de Radio France under Jukka-Pekka Saraste present a concert that includes performances of Britten's Les Illumintions with soprano Christine Schäfer and Shotakovich's Symphony no. 8.
The Wien Modern 2011 festival continues until 25th November. There is such a wealth of music on offer that it is probably best to check the programme here. Concerts that caught my eye, however, include: Harrison Birtwistle's Cortège, Jonathan Harvey's Round the Star and Back and Climbing Frame, Rebecca Saunders' Stirring Still 2 and Wolfgang Mitterer's Little Smile on 4th November; Wolfgang Mitterer's comic opera Baron Münchhausen on 17th and 24th November; works by James Macmillan, Luke Bedford, Emily Howard, Jonathan Harvey, Mark-Anthony Turnage and Oliver Knussen performed by oenm (oesterreichisches für neue musik) on 18th November; and Friedrich Cerha's Konzert für Schlagzeug und Orchester and Georh Friedrich Haas's Eine Orchestrierung and Poème performed by the Vienna Philharmonic under Peter Eötvös.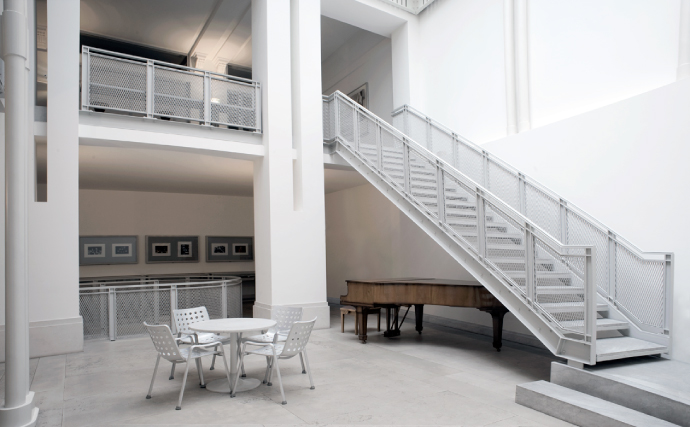 With a good friend of mine, the Mexican composer Mauricio Beltrán, I have just spent a fascinating few days in the Sacher Foundation Library in Basel, Switzerland.
Paul Sacher (1906-1999) was a Swiss conductor and musical patron. Though born into a poor family, in 1934 he came into vast riches through marriage to Maja Hoffmann-Stehlin, heiress to the Hoffmann-La Roche drug company. It was this fortune that enabled him to commission music from some of the greatest composers of the twentieth century, including Bartok, Stravinsky, Martinù, Honneger, Henze, Strauss, Birtwistle, Dutilleux, Lutoslawski, Carter and Boulez. Many of these composers, as a result of a commission, would give an autograph manuscript to Sacher as a gift. These became the basis of his collection of a host of twentieth-century composers' scores, sketches, letters, recordings and other items, including, perhaps most significantly, the complete estate of Stravinsky, purchased in 1983. Sacher established his Foundation in 1973, his archive eventually being housed in Munsterplatz, Basel. It is one of the most important collections of its type in the world. A full list of composers with material at the archive may be found on the Foundation's website, here.
It may seem a strange thing for a composer to want to dig around in a library for several days. Our research was, however, something I think that would be of interest to composers here: we wanted to cast some light on the composition process of Henri Dutilleux, who is notoriously reticent on the subject, viewing the moment of creation as in some sense sacred. Some of the Sacher Collection is so in demand (the works of Stravinsky especially) that one can only study microfilm of the original material. We were lucky to be able to handle the original sketches. What we found, I'm pleased to say, was a composer whose working methods would be perfectly familiar to the average pen and paper composer. Anguish, revision and self-doubt reflected in many layers of rubbings-out, scribbled margin indications and excised and sellotaped-over pages. There were, however, some exciting discoveries we made from the sketches. We're still unpacking the implications of these and will write them up in a more scholarly manner in due course.
In the meantime, I write this simply to recommend this kind of activity as a composerly tonic. I must admit that I went to Basel with some reservations; the expense of Switzerland, the worry that we wouldn't find anything new. The first of my concerns was undoubtedly true—we both managed, for example, to have ten minute taxi-rides from the airport that cost £35— but Basel amply rewarded us with its culture, fine food and friendly people. It is a wonderful city. Happily I needn't have worried on the second point; our research revealed many interesting and hitherto unknown facts about the composer. But I'm not sure I would have cared if it hadn't. A score, despite the fact that it is only musical potential energy, is a wonderful thing, the score of a great composer very wonderful indeed. And opening those pages, following the doubt and indecision, but also observing the final perfection was a great privilege. It was also inspiring. Let's be honest: don't we all dream that one day someone might sit in a library doing this with our own pieces?
External Sources:
Biography of Paul Sacher on the Foundation Website
Wikipedia article on Paul Sacher
Obituary of Paul Sacher in The Economist
Obituary of Paul Sacher in The Independent
Christian Morris talks to Irish-born violinist Gregory Harrington, an emerging soloist based in New York, who has just released A Different World, an album of music by James MacMillan.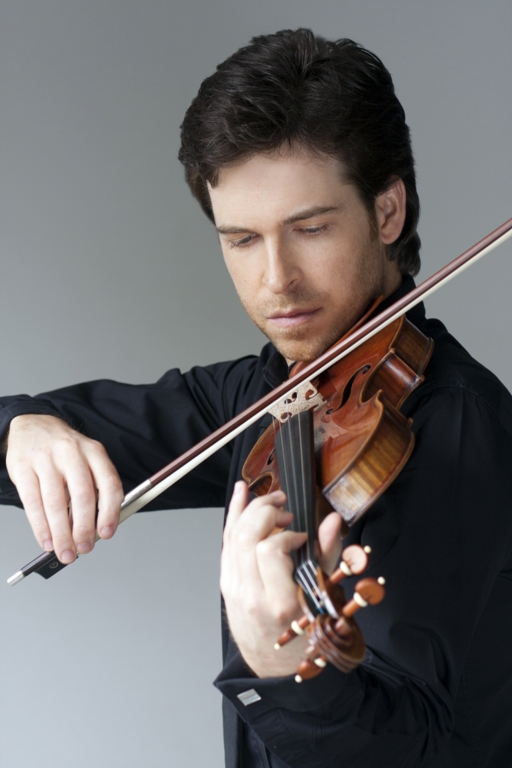 Tell us something about your background.

Well, I started violin when I was 4, studying at the Royal Irish Academy of Music with Kevin Kiely until I was 18. I then went to University College Dublin and studied International Business with an arts degree in Spanish, working in Dublin doing finance in a multinational to pay for lessons once a month in London with the wonderful Russian violinist Marat Bisengaliev. Eventually I did the auditions for New York, and came over to study at the Mannes College of Music with Sally Thomas, from whom I learnt a tremendous amount, and finally finished studying with Erick Friedman for a period of three years, who was a really wonderful teacher.

How did you become interested in contemporary music?

Unexpectedly actually... I was looking for a piece to perform at my London debut in the South Bank Centre back in 2000. So I had just come over to study in New York and spent a few days going around music stores here in New York looking for a contemporary piece to perform. I came across Kiss on Wood by James MacMillan, and was just so drawn to the sonorities and the musical language that he uses. I remember after putting down his score saying to myself "Yep, this is it…" and it has really taken off since then.
Read the rest of the interview with Gregory Harrington here

(Photo: Jeffrey Hornstein)
I said in one of my earliest blog posts that I didn't envy the job of concert reviewers. Having to make a snap judgement about a piece of music strikes me as a thankless job, especially if, after a few years have passed, the work you said was a failure is acknowledged by everyone as a masterpiece (or vice versa). CD reviewing might be considered rather easier - one can listen to a piece many times to form a judgement - but even then you often form an opinion in a relatively short period of time. Sometimes it has taken me years to get to know, understand and finally love a piece of music, making me nervous when I come across something I don't like.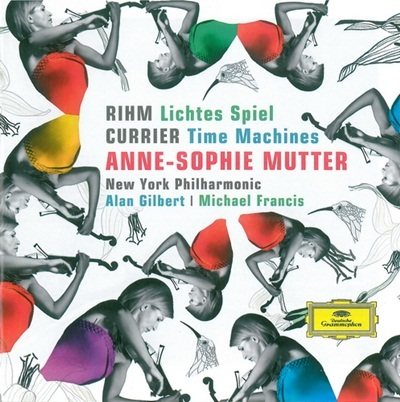 Which brings me to Deutsche Grammophon's new release of music by Wolgang Rihm, Krzysztof Penderecki and Sebastian Currier featuring violinist Anne-Sophie Mutter. I found myself, at best, perplexed by the two pieces by Wolfgang Rihm. The first, Lichtes Spiel for solo violin and orchestra (New York Philharmonic), has an attractively languorous Bergian romanticism but, seemingly, very little sense of direction or shape. And in one seventeen-minute movement it feels hopelessly spun-out. The double bass player Roman Patkoló joins Mutter in Rihm's Dyade, for unaccompanied double bass and violin. They both play with commendable commitment, but, though there is much more drama and variation in this work, it still feels insufficiently focused. As if to emphasize this point, it is prefaced by Penderecki's Duo Concertante, for the same two instruments. At less than half the length of the Rihm it is brilliantly purposeful and urgent, an object lesson in writing for limited resources. The final piece on the disc is Currier's Time Machines, a concerto for violin and orchestra in seven movements, each inspired by an element of time. I loved the work's colourful orchestration and minimalesque pulsating rhythms, but also its moments of extended lyricism, as in the last movement Harmonic Time, which seemed to evoke something of the vast and unknowable cosmos. Mutter and the New York Philharmonic play with both laser-like clarity and emotional commitment. I would be happy to own this disk, but, in the first instance at least, only for the Currier and Penderecki.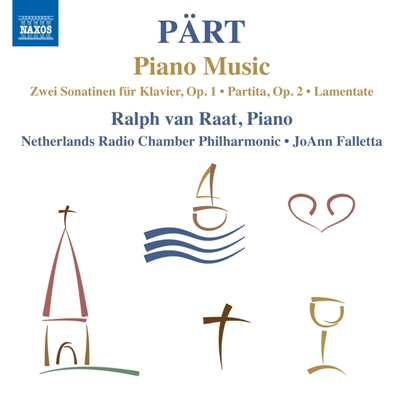 Naxos has released a new disk of piano music by Arvo Pärt, played by Ralph van Raat. It offers a fascinating overview of the composer's changing style. The first works - Piano Sonatine, No.1 and No. 2 and Partita - come from the end of the fifties and are in a tonally rich neoclassical style influenced by Shostakovich and Prokofiev. The central work of the disk is the exquisitely poised Für Alina in the pared down manner made famous in such works as the Passio Domini Nostri Jesu Christi secundum Joannem. If, like me, you found that work just a little too cold and ascetic, it is worth checking out the last work on the disk, the both violently impassioned and lyrically introspective Lamentate for piano and orchestra, written in 2002. Pärt describes the work as a lamente 'not for the dead, but the living.' It makes for powerful listening, especially in this excellent recording.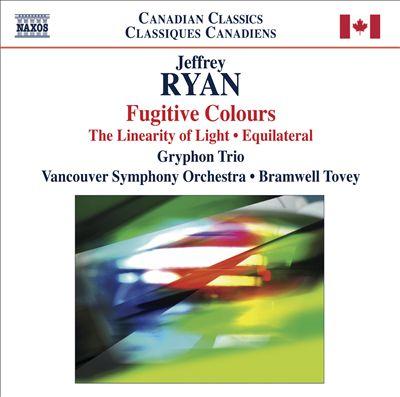 Also on Naxos is something that, for me, was a bit of a discovery: a disk of music by Canadian composer Jeffrey Ryan. It contains his Linearity of Light, the triple concerto Equilateral and Symphony No. 1, Fugitive Colours. The first and last works are played by the Vancouver Symphony Orchestra, who are joined by the Gryphon Trio for the second. The inspiration for Linearity of Light, writes the composer, 'is visual-the qualities and properties of light', a premise that gives birth to a highly engaging work of often dazzling orchestral colour. Breathless, the first movement of Equilateral, begins rather like a speeded up version of the second of Knussen's Two Organa, developing into a movement as restless as its title suggests. This is followed by a beautifully contemplative second movement that makes reference to Anglican plainchant and the Hebrew words of the Mourner's Kaddish. The final movement is a 'vibrant affirmation of the dance of life' that is, nevertheless, so relentlessness that it might also suggest a hurtling towards the grave. Symphony no. 1: Fugitive Colours, continues the composer's interest in colour. The first movement builds an effective structure out of a knitting analogy in which 'one colour of thread, about to be dropped is woven in and wrapped around another colour about to begin'. The brooding and enigmatic second movement, Nocturne, essays rich reddish-purple, contrasting with the rapidly changing colour in the aptly named scherzo third movement Light: Fast. The last movement, Viridian, is based on a cool green. The music throughout this disk is marked by brilliant orchestration, pulsating (often ostinato) rhythms and a lucid tonal style. The performances are excellent .

Other Releases

Nimbus's The Bad Tempered Flute features the flute music of Andy Scott with flautists Paul Edmund-Davies, Clare Southworth and Andy Findon, pianists Tim Carey and Peter Lawson and harpist Lauren Scott. Steve Reich's WTC 9/11 (see contrasting reviews here and here), featuring the Kronos Quartet, is now available on Nonesuch. Robert Daugherty, a composer known for the approachability of his style, has a new disk, Fire and Blood, out on Warner Classics. Naxos's clutch of new music recordings this month include: a double-disk set of chamber music by Robert Helps; James Whitbourn's Living Voices and Son of God Mass; Penderecki's Viola Concerto and Cello Concerto No. 2; a disk of Azerbaijani Piano Concertos; and Jenny McLeod's Emperor and the Nightingale.

Nimbus is currently taking pre-orders (up to 31st October) for a recording of Richard Blackford's Not in Our Time (see review here) at a reduced price of £9.99 (£14.99 thereafter). Also soon to be released will be a disk of music from the winners of the Abbey Road Studios 80th Anniversary Anthem Competition. The winners, who in the classical category were Daniel Brinsmead, Daniel Elder, Tina Andersson and Zhangyi Chen, were given the chance to record their works with professional singers and the London Symphony Orchestra. I hope to be able to review the disk when it is released.

Archive
1 | ... | 53 | 54 |

55

| 56 | 57 | ... | 64 |