Other Resources

News Archive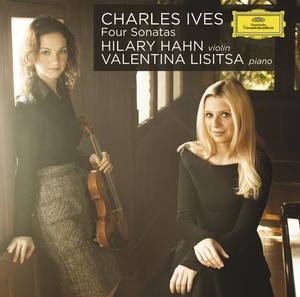 Recording of the month: Charles Ives Four Violin Sonatas, Hilary Hahn (violin) and Valentina Lisitsa (piano). Deutsche Grammophon.
Charles Ives expressed ambivalence in later life towards his Violin Sonatas, believing them to be too conventional. Ives claimed that his tendency to rein in his more experimental side was a response to the incomprehension with which his music was met. The story that lies, in particular, behind the Third Sonata makes for painful reading, consisting as it does of his experience of hearing a supposedly great virtuoso attempting to play through his First Sonata and not being able to get beyond the first page. According to Ives, the player said: 'This cannot be played. It is awful. It is not music, it makes no sense'.
Ives was probably correct, however, in describing these works as less radical than some of his others. They are not as harmonically challenging as, say, his Concord Piano Sonata, and there isn't the vivid gaudiness of Three Places in New England or the transcendental mystery of Central Park in the Dark or The Unanswered Question. The language in these sonatas is, however, unmistakably Ives. Tonality is never far away, often it is resolutely in the foreground, but it is constantly twisted in unexpected and novel directions. As in many of his works, Ives quotes widely and freely from popular song. In the second movement of the Second Sontata, entitled In the Barn, for example, he uses, in a four minutes, The Battle Cry of Freedom, Sailor's Hornpipe, Turkey in the Straw, The White Cockade and his own Four Ragtime Dances No.1. But the effect is not like Putnam's Camp from Three Places in New England, where the tunes are displayed with brash effrontery. Instead, the pieces, though clearly audible, are brilliantly and ebulliently integrated. It is tremendous fun.
The performances on this new disc are very much to be recommended. Hahn plays with total control in music that is often extremely technically demanding, shifting deftly between the various moods - from frenetic rhythmic activity to velvety tenderness - that Ives's frequent borrowing engenders. Lisita accompanies with both sensitivity and authority, well in command of a part that at all times equals and sometimes, as in the Fourth Sonata, exceeds in difficulty that of the violin. The recording is nicely intimate. Some may find the piano a little far forward at times, but this is appropriate in music that presents soloist and accompanist as equals.
The rest of the month's releases.
Naxos has released a number of recordings by Swiss-born composer Ernst Lévy with the Polish National Radio Symphony Orchestra, including: Concerto No. 1 for Cello and Orchestra played by Scott Ballantyne; Symphony No.7 and Symphony No. 11 conducted by David Oberg; and a recording of Orchestral Suite No. 3, which also contains a useful spoken introduction to Lévy and his music. Also on Naxos is a disc featuring chamber music by Catalan composers Robert Gerhard, Xavier Montsalvatge and Gaspar Cassadó and, as part of their ongoing survey of the composer, Symphonies No. 6 and 7 by Howard Hanson with the Seattle Symphony Orchestra and Chorale under Gerard Schwarz. Decca has released a new recording of Gorecki's Symphony No.3 Symphony of Sorrowful Songs played by the Warsaw Philharmonic Orchestra under Kazimierz Kord; and performances of Shostakovich's Piano Concerto nos. 1 and 2 and Symphony No. 9, featuring Peter Jablonski, Christina Ortiz and the Royal Philharmonic Orchestra under Vladimir Ashkenazy. Nonesuch, finally, have released a disc of music by Vladimir Martynow played by the Kronos Quartet.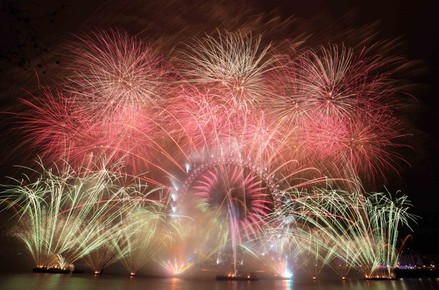 Happy New Year to all CT members! Here's a little preview of what 2012 holds for contemporary music, minus December (for my thoughts on that, see here). I don't pretend for a minute that this is comprehensive; details are harder to come by as the year progresses, many of my selections are subjective and, besides, I am bound to have missed some pearls...
January
13th Alexander Goehr world première of When Adam Fell (BBC commission), UK première of Castiglioni Concerto for Orchestra. Barbican, BBCSO conducted by Oliver Knussen.
24th Wolfgang Rihm at 60. A celebration of his work given by the London Sinfonietta. Queen Elizabeth Hall, London.
28th-29th Total Immersion: Jonathan Harvey. The BBC Symphony Orchestra celebrates the life and work of the composer with concerts, films and talks at the Barbican, London.
February
1st-2nd Welsh Composers' Showcase. The BBC National Orchestra of Wales play works by emerging Welsh composers. BBCNOW conducted by Jac van Steen with Simon Holt in collaboration. Hoddinott Hall, Cardiff.
3rd Sean Clancy world première of Findetotenlieder. Birmingham Contemporary Music Group. CBSO Centre, Birmingham.
17th The BBC Symphony Orchestra première orchestral works by Embedded composers Jack white, Yuko Ohara and Laura Bowler. BBC Maida Vale Studios, London.
24th-26th Off The Page. The UK's only literary festival devoted to music criticism and audio culture. Produced by Sound and Music. The Playhouse Theatre, Whitstable.
25th-9th March. English National Opera presents the London premiere of John Adams' The Death of Klinghoffer.
March
12th Judith Weir UK première of opera Miss Fortune. Royal Opera House, Covent Garden conducted by Paul Daniel.
13th Harrison Birtwistle world première of Fantasia on all the Notes. Nash Ensemble at Wigmore Hall.
15th John Adams world première of Absolute Jest. Davies Symphony Hall, San Francisco Symphony Orchestra.
16th World premières of music by Missy Mazzoli Violent, Owen Pallett and Nico Muhly. Britten Sinfonia, Barbican.
17th Total Immersion Brett Dean. A celebration of the composer's work given by the BBC Symphony Orchestra.
17-25th Circus Tricks by Michael Henry and Adey Grummet. Presented by Tête à Tête opera. Riverside Studios, Hammersmith.
17th New Music, including many premières, from New Zealand and Australia. BBC Scottish Symphony Orchestra. City Hall, Candleriggs.
31st Maxwell Davies UK première of A Reel of Spindrift, Sky. Dundee Symphony Orchestra, Caird Hall.
April
26th Gerald Barry European première of The Importance of Being Earnest. Birmingham Contemporary Music Group conducted by Thomas Adès, Barbican.
28th Arvo Pärt Total Immersion. The BBC Symphony Orchestra celebrates the life and work of Arvo Pärt in a day of concerts, films and talks at the Barbican.
28th Richard Ayres. A Hear and Now composer focus concert with the BBC Scottish Symphony Orchestra. City Hall, Candleriggs.
May
10th Kalevi Aho Trombone Concerto (UK Premiere). Jorgen van Rijen (trombone), BBC Symphony Orchestra conducted by Alexander Vedernikov.
12th George Benjamin Portrait. A concert of the composer's music given by the London Sinfonietta. Queen Elizabeth Hall. ht
24th Philip Glass at 75, with the UK première of Symphony No. 6. BBC Scottish Symphony Orchestra conducted by Nicholas Collon. City Hall, Candleriggs.
24th Harrison Birtwistle UK première of In Broken Images as part of a portrait concert of the composer. London Sinfonietta conducted by David Atherton. Queen Elizabeth Hall, London.
30th-10th June. Bath International Music Festival.
June
1st IRCAM Festival, Paris. Opening concert given by the Orchestre de Paris and inaugurating a large portrait of Philippe Manoury in celebration of his 60th birthday.
8th-24th 65th Aldeburgh Festival of Music and the Arts.
22nd-27th St. Magnus International Festival.
July
7th-25th Buxton Festival 2012. Will include a performance of Britten's Turn of the Screw.
7th-26th August. Schleswig-Holstein Musik Festival.
18th-18th August. Bregenz Festival. Preview of programme available on their website.
13th-to 8th September. BBC Proms. Full programme available April, though some information available here.
August
9th-2nd September. Edinburgh Festival. Usually is plenty to interest musicians, though details are limited on the website preview page.
Tête à Tête Opera Festival. Dates to be confirmed.
September
North Wales International Music Festival. Dates to be confirmed.
Vale of Glamorgan Festival. Dates to be confirmed.
October
El Festival Internacional de Música Contemporánea de Tres Cantos, Madrid. Dates to be confirmed. Plenty of interest last year (see here).
Sound: North East Scotland's Festival of New Music. Dates to be confirmed.
22nd Wien Modern Festival begins.
November
16th-25th Huddersfield Contemporary Music Festival.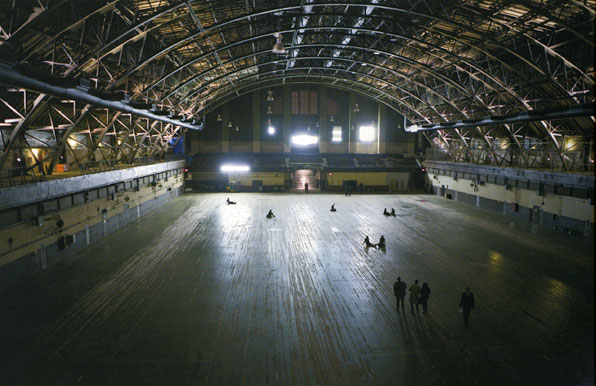 Some while back I wrote about my experience of visiting the Guggenheim in Bilbao. What I especially found striking was how many people were prepared to visit a gallery of contemporary art and yet how few a concert of contemporary music. At the time I speculated at possible solutions for this. First I wondered whether contemporary music should try to find its way out of the starched setting of traditional concerts — the rules of concert-going (no coughing, no fidgeting, no leaving early) can be very off-putting, even to the initiated. I also suggested that one way of creating more interest might be through collaboration with artists. Jim Aitchison, who has experience of this, suggested that musicians are considered the poor relations in art galleries, which in turn made me wonder whether we should be seeking out more neutral territory for joint projects.
Such a neutral space could be the Park Avenue Armory in New York City, who have just announced the appointment of Alex Poots as their new artistic director, beginning in the 2013 season. The Armory was built in 1861 by the Seventh Regiment of the National Guard. Occupying an entire city block it is, perhaps, most famous for its 55,000 square-foot drill hall (see photo). Putting that into context, the turbine hall at Tate Modern has about 36,500 square feet and the room at the Guggenheim Bilbao that houses perhaps the largest sculpture commission in history, Richard Serra's The Matter of Time, 42,000. This makes it a mouth-watering space for ambitious visual artists. And since it was taken over in 2007 it has mounted a fair amount of this type of work: Aaron Young's Greeting Card, 'a 9,216-square-foot "action" painting', Ernersto Neto's Anthropodino, 'a multi-sensory labyrinth of fabric and spice' and Christian Boltanski's vast contemplation on individuality, anonymity, life and death, No Man's Land. What I find exciting, however, is that this is a space that refuses to be defined as just a gallery, theatre or concert hall. It has also, for example, staged Bernd Zimmermann's opera Die Soldaten, an evening of Stravinsky sacred music as well as Ariane Mnouchkine's Les Éphéméres, Declan Donnellan's Boris Godunov and productions of Shakespeare given by the RSC.
Poots has a proven track record as an artistic director, having successfully led the biennial Manchester International Festival (MIF) since its inception in 2007. That festival has established itself very quickly as one of the most important in the country, with a reputation for creating interdisciplinary artistic projects and for finding innovative ways of taking the arts to the masses. It was under Poots, for example, that MIF commissioned the mobile J.S. Bach chamber music hall from Zaha Hadid, produced the cross-disciplinary Il Tempo del Postino and achieved the coup of holding the première of the Björk's also cross-disciplinary Biophilia. Given Poots' CV and the fact that the Armory is promising to expand its commissioning of new works we can almost guarantee some spectacular new things to come out of the New York venue. Best of all, we can expect composers to play a full part in this.
There were fewer new CDs this month than usual, so rather than a full review, here's a quick roundup.
On Naxos there are new recordings of William Grant Still's Symphony No. 2 and 3; Paul Moravec's A Franklin Fantasy, Vita Brevis and Characteristics; Howard Hanson's Symphony No. 4 and 5, Elegy and Dies Natalis; Ernesto Cordero's Carribbean Concertos for guitar; Braga Santos's Alfama Suite, Symphonic Overture No. 3 and Elegia a Viana da Mota; and Krzysztof Meyer's String Quartets No, 9. 11 and 12. Nimbus have released a disk that includes works for String Quartet by Britten, Bliss, Delius and Purcell and also a disk of George Benjamin's Ten Short Pieces for Solo Piano. Nonesuch has issued a recording of four works by Vladimir Martynov played by the Kronos Quartet. Hyperion, finally, has issued a recording of the performance of Havergal Brian's gargantuan Gothic Symphony that was given at this year's Proms. I caught this when it was broadcast live. Ironically I found the first half of the work, before the massed forces join in, much more engaging than the second, which, especially in its massively layered counterpoint, sometimes came over as a confused wash of sound. Despite this, the ambitious and epic nature of the work makes it a worthwhile addition to any music collection.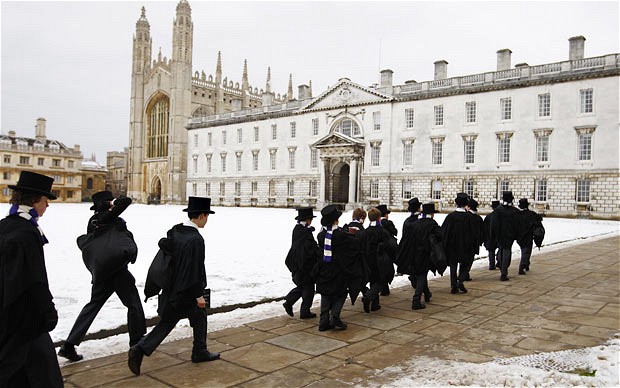 I said last time that December is the month without contemporary music. By this I meant performances of contemporary music. There exists plenty of Christmas music by contemporary composers, though it often seems to be ignored in favour of more traditional fare. This set me thinking. Is there something about Christmas that contemporary music is unable to tackle? And might this point to a wider problem? As we approach Christmas, concerts emphasize the catchy, the tuneful and the consonant and, at the same time, a lot less contemporary music is played.
There have always been composers whose style can comfortably incorporate the kind of straightforwardness that Christmas demands. John Rutter is an obvious example, though, like many, I have a hard time stomaching much of his output. But at least his style is recognisably consistent. The same could be said of the Welsh composer William Mathias. He died in 1992, but his A Babe is Born, Ave Rex (especially the movement Sir Christèmas) and Bell Carol are perennially popular. These works (apart from the rather saccharine Bell Carol, perhaps) have a harder-edged energy that sets them apart from Rutter, but at the same time manage to capture the tunefulness that Christmas demands. Like the Rutter they are also consistent with the rest of the composer's style.
In contrast, some composers adapt or even water-down their style to accommodate Christmas. Schoenberg's Weihnachtsmusik, an arrangement of Es ist ein Ros' entsprungen, may have arisen as just one more arrangement for his Society for Private Musical Performances. Even so, it strikes me as a startling admission of the expressive limitations of his emerging serial style. Which is not to deny that it is a gorgeous piece. In contrast, his pupil Webern, in Dormi Jesu, managed to stick to his stylistic guns whilst producing a piece of sublimely simple beauty. But it is the kind of beauty that would probably leave the average Christmas concertgoer utterly bemused. More recently the same might be said of, say, the setting of The Burning Babe by Malcolm Bruno. It is uncompromising and ascetically beautiful, but does not, for me, capture the spirit of the season.
It could be argued that such music falls into a more serious category than mere carols, in the same way as Bach's Weihnachtsoratorium, Handel's Messiah or Berlioz's L'enfance du Christ. But the problem with such a parallel is obvious. Those three works are much loved by the average concertgoer. Furthermore The Shepherd's Farewell from L'enfance du Christ has become a popular carol in its own right. I can only draw one conclusion: the older works are admired largely because of their use of tonality. I know the modernist/postmodernist argument as related to tonality is nothing new, but a festival such as Christmas brings the debate sharply into focus. The popularity and usefulness of a piece of contemporary Christmas music will be in direct relation to its ability to encompass tonality. Take two reasonably widely performed works by living composers, for example: Peter Maxwell Davies' Five Carols and Judith Weir's Illuminare Jerusalem. In Five Carols Maxwell Davies engages unashamedly with tonal and modal melodies, though he manages to imbue each movement with a dose of dissonance that makes the work far from saccharine. Weir manages an even cleverer trick. Illuminare Jerusalem seems to pull no harmonic punches at all. But it is impossible to deny that the piece relies for its effect on the tonal-like resolution on the words that make up the title.
One might also add that Christmas, by its need to include people and its universality (at least in Western culture), is the Gebrauchmusik festival par excellence. And if composers want to write Christmas music that is useful and performed widely it will normally include elements of tonality. The average carol singer cannot perform something in a consistently modernist style. Is it too much, therefore, to expect him to listen to it in a concert during the rest of the year?
December, the month without contemporary music, is upon us. Looking around concert centres, there are a few contemporary concerts at the beginning of the month that, on the whole, peter out as we approach Christmas.
To see what I mean by this, have a look at the BBC concert diary. The month starts interestingly enough. On Friday 2nd December, the BBC National Orchestra of Wales perform French Composer André Jolivet's Cello Concerto No. 2, Bassoon Concerto and Symphony No. 3 at BBC Hoddinott Hall. On the same day the BBC Philharmonic play Ives's Three Places in New England, John Adams' My Father Knew Charles Ives, HK Gruber's Nebelsteinmusik (Violin Concerto No.2) and Von Einem's Concerto for Orchestra. One hundred years old, but still capable of giving a shock to those only interested in the anodyne, the Scottish Symphony Orchestra at City Halls, Candleriggs, Glasgow perform Bartók's Duke Bluebeard's Castle together with De Falla's Suites 1 and 2 from The Three Cornered Hat on 8th December. There is also a more contemporary connection to their concert of Debussy and Borodin on 15th December, featuring as it does a number of orchestrations from Colin Matthews. At the Barbican on Saturday 10th December the BBC Symphony Orchestra and Chorus perform Britten's Sinfonia da Requiem and Walton's Belshazzar's Feast; whilst on 16th December at the same venue the BBC Symphony Orchestra perform Bartók's Dance Suite as well as giving the UK première of Kurtag's ...concertante... As the month progresses, however, there are an increasing number of Christmas themed concerts from BBC musicians.
At the CBSO centre on Friday 2nd December BCMG will give an improvised concert of music by Peter Wiegold. Whilst aspects of his music are fixed in rehearsal, the material is shaped during performance through special signals given to the players. The composer will also be in conversation with BCMG artistic director Stephen Newbould. At Troy Bar, London Nonclassical give their last concert of the year on December 7th, a special event curated by Trinity Laban Conservatoire of Music and Dance, an eclectic cross section of contemporary music by nine composers from the composition department of the College. And in proof that contemporary composers can write carols, King's Cambridge under Stephen Cleobury continue their laudable tradition of commissioning a new work for their Christmas Eve Festival of Nine Lessons and Carols. This year Tansy Davies has written a piece based upon the poem Christmas Eve by Christina Rossetti (1830-94) - the poet also famous for In the Bleak Midwinter. Rossetti was featured on Melvyn Bragg's In Our Time on Thursday 1st December. The programme is available on BBC iPlayer.
So to the continent, where even Boulez seems to be in an indulgently Christmas mood. His concert at the Salle Pleyel with Orchestre de Paris on 12th December features the softer side of Schoenberg, Verklärte Nacht and Bartók's perennially popular Concerto for Orchestra. There is a little more of interest at the Musikverein. On 1st and 2nd December John Storgånds and the Tonkünstler-Orchester Niederösterreich give concerts that include Rolf Martinsson's Concerto No.1 for Trumpet and Orchestra performed by Håken Hardenberger. On 5th December Ensemble Kontrapunkte conducted by Peter Keuschnig, perform Weissagung by Thomas Pernes, Heraklit Fragmente by Thomas Heinisch and Szene III by Roland Freisitzer. Finally, on 10th December the Vienna Philharmonic under Gustavo Dudamel perform a concert that includes Herbert Willi's Clarinet Concert, played by Matthais Schorn.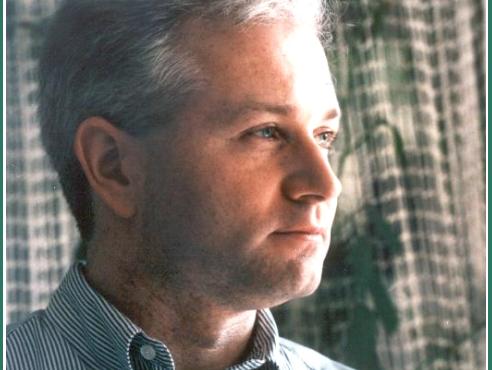 I will always remember the lessons George Benjamin gave us at the Royal College of Music in the early 90s. In fact, they weren't lessons and they weren't at the Royal College (though they were paid for by them) - they took place roughly once a month at George's home, usually on a Sunday, and were somewhere closer to lecture, informal chat, intellectual debating society. They were the kind of events as a young artist you dreamed of being able to attend - like those given by Benjamin's own teacher Messiaen in Paris. There were great sandwiches at lunchtime (free food was always the way to any student's heart), in fact the only thing that prevented them being truly legendary was the lack of alcohol. If they'd taken place in a smoke-filled back room of a North London pub, I think it would by now be a shrine. But for George - always boyish in both appearance and in the giggling delight he took in his subject - well, I guess smokey pubs just weren't his style.

So on these Sunday mornings somewhere between ten and twenty usually rather gaunt composer-types would file in to George's house. There would generally be a morning session and an afternoon on a separate topic. In the morning he might take half an act of Janacek's Kata Kabanova and pick apart the ingenious ways he stretched and pulled a main theme, less a straight-forward 'thematic development' and more theme-as-elastic-band which maintained its most general shape but could be stretched to snapping point anywhere along its length. Then in the afternoon he might invite somebody amazing from the music world to come and talk. To this day I can't believe I missed the one when the great Indian bansuri flautist Hariprasad Chaurasia came - I knew and loved his playing even then, and can't think what could have been more important.

What made these sessions so riveting was George himself. He was so enthusiastic and full of passion it was impossible not to get caught up in it. I used to bring even non-musician friends along just to feel the extraordinary atmosphere of excited learning. I think they were the first events where I actually felt someone was teaching me things I needed to know as a composer, there was no waffle, this was visceral, direct injections into the nervous system of composing. Indeed I think the main thing I took away from all those sessions was how to learn, which, in a tritely simplistic way you could describe as 'quality not quantity'. I think until that point, as quite a late starter in my knowledge of classical music I had always felt a little daunted by the Julian Andersons of this world, who could expound at length about the fascinating second theme of Glazunov's 3rd Symphony. But here I realised that a day spent by yourself looking - really looking - at a single page of a Beethoven Symphony could yield more priceless information than a lifetime of academic textbooks. And I think it's the self part of that equation that is particularly important. We're all as artists trying to discover that thing which is as sickeningly easy to describe as it is unbearably hard to understand - our 'true voice'. And it's only by looking at things with your own eyes rather than through someone else's that you can start the process of finding it.

And it's strange now to realise that that mantra applies to George's lessons themselves. However much I loved those sessions, looking back from where I am now I can see that my 'true voice' is quite a long way from George's and that deeply inside I even knew that back then. I remember, for example, taking some pieces along to show George. One little piece 'Baka Studies' played around with some African rhythms. It was by far the best thing I had ever done, but although he said nothing negative, I could sense that it was too straight-forward for George, he called it 'cute'. For quite a few years after that I attempted to follow the path I admired rather than my own inner calling. What a paradox. One piece from that time ended with a great little interlocking hocketing groove. It sounded great, and was the moment everyone picked out from the piece - "loved that bit at the end". That was my own voice poking out, but I wasn't ready to accept it at that stage, I dismissed that moment and binned the piece. I wanted to write something that George would have called something better than 'cute'.

What George would think of what I'm doing now, I really don't know. But the important thing is, it doesn't really matter. I have to trust what I do, and what I like, follow my own path. People usually say that, meaning "even if it's so obscure no one will like it", but in my case, the bravery has come from accepting that my own path might be something that speaks much more simply and directly and that I should follow it, even if it leads me far away from people whom I still greatly admire, like George.
My family is not the most imaginative when it comes to Christmas present buying. We've long learned that the best way to avoid Christmas day disappointment is to make a list. As I was writing mine I was wondering what musical things I would like to put on it and was surprised to find I couldn't think of much. If, however, I look back on the year I can think of any number of things I have bought and would happily recommend as a present. So, I thought, why not share these things from 2011 as my own Christmas present recommendations. Then, perhaps, others might do the same, which might help me put the finishing touches to this year's list.
None of what follows is necessarily newly published or recently released. The only rule is one can buy them easily. They are also not in any particular order; this isn't a top-ten.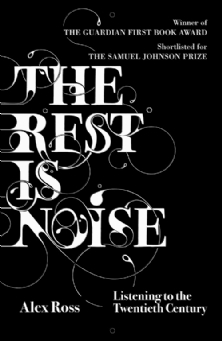 The Rest is Noise Alex Ross £14.99
One of the best surveys of twentieth-century music. Its style is non-technical, but the liveliness and clarity of its prose makes it a good read for both expert and layman. Also check out Alex Ross's excellent blog, here. If looking for an alternative to The Rest is Noise I've also enjoyed Paul Griffith's Modern Music: A Concise History, or, for just a post-war survey, his Modern Music and After.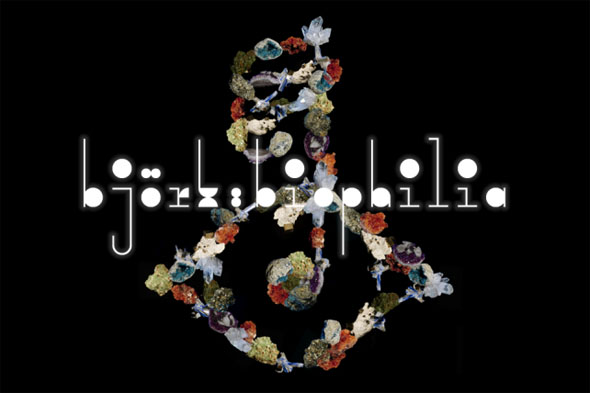 Bjork: Biophilia CD recording/iOS app £7.99
I've already said plenty about this (see here), but I could hardly miss it out from this list. The mixture of album and iOS app knocked me for six when I first saw it.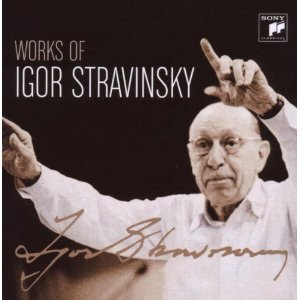 Works of Igor Stravinsky Sony Classical (22 CDs) £28.99
This must surely be the bargain of the decade: Stravinsky himself conducting all of his major works, from his early Symphony in Eb to his late serial masterpieces. The performances are often brilliant, the presence of the composer giving the interpretation that extra authority. There is also a fascinating recording of Stravinsky in rehearsal. The boxed set is fairly sparsely presented, but who cares at this price?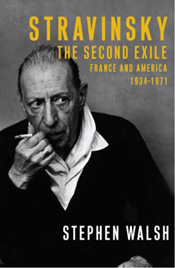 Stravinsky Biography by Stephen Walsh (Two volumes: A Creative Spring and The Second Exile). Around £18 per volume.
Why not compliment the CD set with this rip-roaring biography of the composer? I borrowed the first volume from a friend and purchased the second volume shortly after finishing it. Erudite and vivid it will keep you hooked from beginning to end. Perfect reading for a lazy Christmas day.
Lancino Requiem Naxos £7.52
A great addition to the Requiem repertoire. See my full review, here.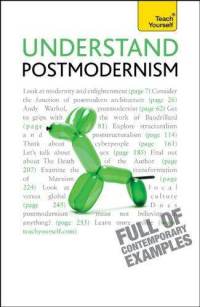 Understand Postmodernism Glenn Ward £10.99
I've spent a lot of time with people who bandy about the term postmodern without ever being sure that anyone really understands it. I'm still reading this book, but I can already say that it is a brilliantly lucid introduction to this slippery subject. Though it doesn't talk much about music, it is easy, and actually more fun, to make the links yourself. It has helped me a great deal to see post-war music in some kind of historical context.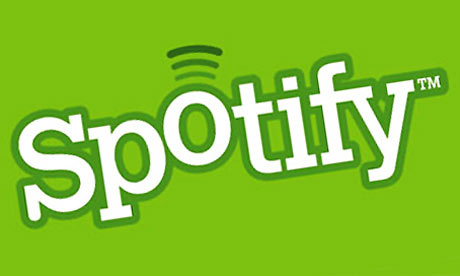 Spotify Free or £4.99/£9.99 per month
I was sceptical when I first investigated Spotify, thinking that it would not have much contemporary music on it. I couldn't have been more wrong. Whilst not every label is represented (Hyperion is especially much missed), there is a vast range of music to explore. I regularly write contemporary CD reviews using only Spotify. Premium membership allows you to use the excellent iOS and Android apps, which also have generous download options so you can listen offline. You can give membership as a present, here.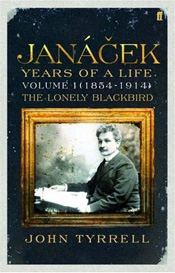 Janacek: Years of a Life (Vol 1: The Lonely Blackbird, Vol 2: Tsar of the Forests) by John Tyrrell. £51 per volume, £24 on Kindle.
Perhaps I'm stretching my definition of contemporary music in including a biography of a composer who died in 1928. But this magisterial account of one of music's lonely originals is not to be missed. The chronological account of the composer's life is interspersed with chapters of interesting themed analysis. Expensive to buy, though a bargain on the Kindle.

Cambridge Audio Amplifier Azur 350A £249.95 (Richer Sounds)
I bit the bullet this year and bought myself a new amplifier. It sits under my television, connected to a CD/DVD player and, here's the best bit, to an old computer too. This last thing has been a revelation, since I can now easily stream Spotify through my stereo and into the living room. The audio quality can't be bettered at this price. Richer Sounds is also definitely the place to buy; excellent customer service from people who really do know about audio.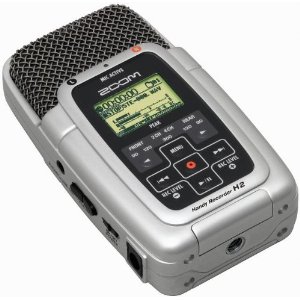 Zoom H2 Handy Recorder £119
I cheat a little here, since I bought this before 2011 on the recommendation of an audio expert who gave a presentation to a group of composers. But I cannot praise this little device enough. It records near professional quality audio and yet fits easily into your pocket. Inside it has two pairs of microphones, one set giving a 120-degree spread, the other 90-degrees, enabling you to record all manner of groups. Also, if you enable all four microphones, it will record in 360-degree surround sound. Perfect for capturing the performance of a new work when there is no sound engineer about.
Christian Morris talks to the composer Helen Grime who, amongst many other things, has just started as Associate Composer with the Hallé Orchestra.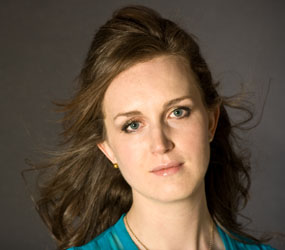 Photo:Helen Grime
Tell us something about your background.

My grandparents both taught music and my mother does too, so there was a lot of music in the house from an early age. My mother used to play me a lot of classical music. When I was very little I can remember listening to Ravel, Debussy, Bach and lots of other things. It was a huge part of my life. I started playing the piano and oboe later on. My brother and sister are both very musical too. We were lucky; we had a great education in Scotland. In primary school, at about the age of 10 or 11 I'd go out of school, just across the playground, for my piano, oboe and even composition lessons. Later the school we went to was a state school but it had a specialist music scheme in it. We used to do a lot of music during the day.

Individual composition lessons?

Yes. It was seen in our school as an important part of being an all-round musician. Composition was something that we were all given the opportunity to do. We were lucky, in that all this was paid for by the government.

And this was a specialist school?

Yes. It was called the City of Edinburgh Music School. There're a few others in Scotland. There's one near Aberdeen and one in Glasgow. I'm not sure there's anything like that in the rest of the UK outside privately funded schools such as Wells.
>> Read the rest of the interview here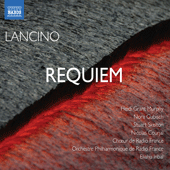 Since, as a youngster, watching Mozart feveredly dictating passages of his last work to the dastardly Salieri in Peter Schaffer's Amadeus I have been a fan of the Requiem Mass. Whilst reality in the case of the Mozart Requiem was as weird, though not quite the same as Schaffer's fiction, the drama did play upon a central truth about the Requiem Mass: that, in confronting the most profound question of all—our own mortality—it is a genre that has a special resonance for composers.

When Radio France, the Koussevitsky Foundation and the French Ministry of Culture commissioned Thierry Lancino to write a new work in this genre, they wanted him 'to renew the tradition of the Requiem'. Like Britten's clever use of Wilfred Owen's poetry fifty years ago, Lancino brilliantly achieves this by taking as his starting point the opening of the long Dies Irae text: 'Dies irae…teste David cum Sibilia' (Day of wrath…as attested by David and the Sibyl'). This moment, he notes in interview, adds a pagan touch to the Christian poem; the Cumaean Sibyl was granted near eternal life by the god Apollo but, after she refused his love, he denied her eternal youth, her body withering away and shrinking until it was eventually kept in a jar. The Requiem therefore unfolds as 'as a dialogue between the pagan Sibyl and the biblical David'. The Requiem text is preserved in its original order, but like the Britten, is interspersed with a secondary text, here in Latin, French and Greek—the languages to an extent representing the protagonists—by Pascal Quignard. The twist here is that the libretto explores the idea of David begging for eternal life, whilst the Sibyl begs for death as oblivion, a release from her torment.

The musical language of this splendid new work places it more in the blood and thunder tradition of Verdi and Berlioz than alongside the more positive visions offered by Lancino's compatriots Durufflé and Fauré. The language is dissonant and challenging and, from the opening tolling bell to the final empty fifth, we are offered little by way of musical solace. One of the most musically striking passages is the Sanctus. Traditionally a moment of luminescence, here heaven and earth do not feel filled with glory but with an ethereal writhing of restless souls. The effect is both marvellous and disconcerting. The flow and interaction between the different planes—the more impersonal writing for chorus (who largely stick with the Requiem text) against the drama amongst the soloists—is expertly controlled throughout by the composer. More than anything, however, the work is about the relationship of the Sibyl to death, most movingly in the Lacrymosa, where her pitiful longing for oblivion appears alongside the lines 'Dona eis requiem', ('Grant them rest').

Chœr de Radio France, Orchestre Philharmonique de Radio France and soloists Heidi Grant Murphy, Nora Gubisch, Stuart Skelton and Nicolas Courjal give white-hot, emotionally charged performances in this recording from Naxos. In particular I would single out mezzo-soprano Nora Gubisch; her portrayal of the desperate plight of the Sibyl is incredibly moving. My only reservation relates to the recording. I believe it to be live and, as such, I don't mind extraneous noise such as coughing and page-turns, even if there is quite a lot of it here. Sadly, however, someone—the conductor, I suspect—has been caught by the Naxos engineers groaning and moaning throughout. This is a pity, since it really does detract from some of the quieter moments.

Quick New Release Roundup

Björk has released the rest of her iOS apps for her Biophilia album at £6.99 in the UK. They are: Thunderbolt, Sacrifice, Mutual Core, Hollow, Solstice and Dark Matter. I particularly liked Hollow, with its amazing journey into a human body. Some, such as Dark Matter, I clearly haven't got the hang of yet, since no matter how many times I followed the app instructions I could not make the song advance. I get the feeling too that Björk released the best songs first; there is nothing, for example, to match the wonderful Cosmology that came free with the initial installation. Despite this, however, there's enough of interest here to justify the price and it remains a recommendation.

Naxos has released a new recording of Nikolai Kapustin's Eight Concert Etudes and his witty and energetic 24 Preludes in Jazz Style played by Catherine Gordeladze. Berg's unfinished operatic masterpiece Lulu has just been issued on DVD by DG with singers Patricia Petibon, Julia Juon, Ashley Holland, Paul Groves and the Symphony Orchestra of the Gran Teatre del Liceu under Michael Boder. Also on DG is a six CD release of piano music by Stravinsky, Prokofiev, Webern, Boulez, Nono, Manzoni, Schoenberg, Debussy, Berg and Bartók played by Maurizio Pollini. Nimbus, meanwhile, has released a disk of flute music: inspired by the blind it is entitled The Invisible World and includes recent music by Carl Witt, Yevhen Stankovych, William Boustany (who is also the flautist on the disk) and Houtaf Khoury.

Whilst this falls out of my normal reviewing remit I would also like to make a special mention of the nice people at Present Music, one of the leading new music ensembles in the US. It has done much to promote new music in its home base in Milwaukee and, through its tours, within the rest of the US and internationally. They have also released a number of fine recordings. If you are an aficionado of minimalism especially I urge you to check them out, here.

Archive
1 | ... | 52 | 53 |

54

| 55 | 56 | ... | 63 |