Other Resources

News Archive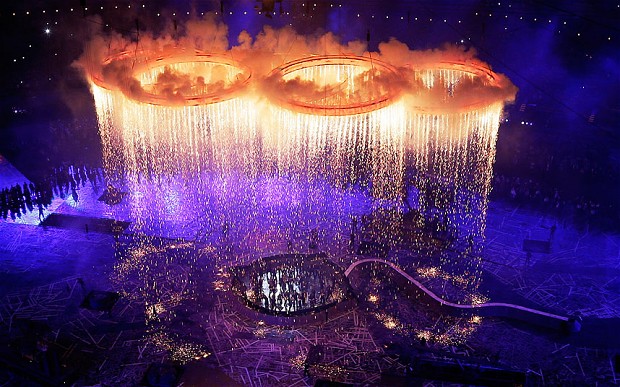 Okay, I admit it: hosting the Olympics was not such a bad idea after all. As I've watched I have found myself whooping, shouting, crying with joy and often turning the television off because I can't take the stress. This is strange, since I've not much more than a passing interest in sport. Granted, I enjoyed seeing Andy Murray avenge his defeat at the hands of Roger Federer, and it's been thrilling to see the cyclists and rowers perform so brilliantly. Maybe, however, it's because the spirit of the Olympics, especially in the journey athletes have to make in order to achieve mastery, is something with which musicians can connect. Music, like sport, demands sacrifice.
New CD Releases
The Olympics continue to be a source of inspiration this month for composers taking part in the 20x12 project. There are three new tracks available on NMC: Aidan O'Rourke's jauntily minimalist TAT-1, inspired by the first transatlantic telephone cable; the astringent and powerful mini-opera Our Day by Conor Mitchell, set against the backdrop of events in Northern Ireland in 1972; and Oliver Searle's mercurial Technophobia, which brings together conventional and unconventional instruments played by young disabled musicians and their peers.
Elsewhere, as musicians concentrate their efforts on the concert hall, there are only a few new recordings. The music of Catalan composer Xavier Montsalvatge (1912-2002) features in two releases. There is a collection of his music for two pianos - Barcelona Blues, Tres Divertimentos, Sum Vermis and 5 Invocations al Crucificado - on Naxos; and Partita 1958, Cinco Canciones Negras, the premiere recording of Calidoscopi Simfonic and Sinfonia de Requiem on Chandos. Described by Aaron Copland as 'The Messiaen Monster', the Turangalila-Symphonie, now acknowledged as one of the great works of the twentieth century, receives a new recording with Juanjo Mena and the Bergen Philharmonic Orchestra on Hyperion. Warner Classics, finally, have released a very enticing 6 CD collection featuring pianist Pierre-Laurent Aimard playing music by Debussy, Ives, Messiaen, Ravel, Carter, Boulez, Beethoven and Liszt.
BBC iPlayer
If you missed the BBC Proms over the last week, I thoroughly recommend picking up the world premieres of James MacMillan's Credo and Charlotte Bray's At the Speed of Stillness on BBC iPlayer (follow my links). Some may find the MacMillan difuse, but there is no doubting his ability to make the familiar - both in terms of raw musical language and established forms - seem excitingly new. The Bray, in contrast, showed commendable focus. Other works still available on iPlayer as I write include Knussen's Symphony No. 2 with the BBC Philharmonic under Noseda and the UK premieres of Langgaard's Symphony No. 11 Ixion and Gudmundsen-Holmgreen's Incontri played by BBC Symphony Orchestra under Dausgaard.
Embedded
A quick reminder to finish. For those interested in Sound and Music's excellent Embedded programme, there are still a few days left to apply. There are three calls: no.w.here, an organisation based in Tower Hamlets that combines film production alongside critical dialogue about contemporary image making; Music Hackspace, a platform that supports the development of innovative new projects using new technologies; and BBSO, which offers a year-long partnership to write new works of up to 12 minutes for symphony orchestra. The deadline for these calls is August 13th. More details are available on the Sound and Music website.

Whilst I've just updated CT's concert listings for August, there is such a range of concerts this month that I would also recommend checking out individual festival programmes, of which many of the concerts are a part.
In the UK, the BBC Proms continues throughout August. For a quick summary, take a look at my preview blog, here. Also worth checking out is the exciting and innovative Tête à Tête opera festival. It runs from 2-19th August and contains over 70 performances from 30 companies. I've not tried to summarize this wealth of performances on the concert-listing page so strongly recommend taking a look at the programme for yourself. The Edinburgh festival also gets going on 9th August and includes a number of concerts that include new and recent music. I've included several of these in CT's listing or, alternatively, you can look directly on the festival's music page, here.
On the continent the Lucerne Festival Summer Festival runs from 8th August to September 15th and this year focuses on the theme of 'faith' with a particular emphasis on the music of the two composers-in-residence, Philippe Manoury and Sofia Gubaidulina. The Salzburg Festival got under way on 20th July and continues until 2nd September. It contains, almost as a festival within a festival, a series of 14 concerts, entitled Salzburg Contemporary. This features a host of exciting music, including works by Lutoslawski, Heinz Holliger, Zimmerman, Dallapiccola, Berio, Boulez, Scelsi, Ligeti, Stravinsky and Berg.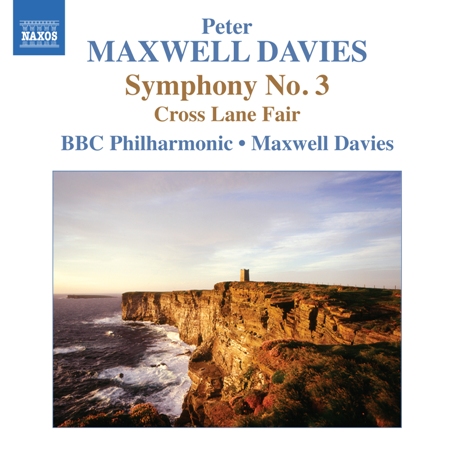 A quiet month. Only Naxos – as usual – has produced new albums of recent music. Three of these are in its American Classics series. There is a recording of music by Alan Hovhaness with his Symphonies 1 and 50 and Mount St. Helen with Schwartz and the Seattle Symphony Orchestra; Peter Menin's Symphony No. 3 and the concertato Moby Dick, also with the Seattle forces; and a programme of David Del Tredici piano works, the first recording in a complete survey, including: Aeolian Ballade, Ballad in Lavender, Ballad in Yellow, S/M Ballade and Gotham Glory. The Hovhanesss and Menin, who were near contemporaries, make an interesting contrast, the Hovhaness wholly refusing to engage with modernism, Menin more astringent even if still essentially tonal. Del Tredici, who unlike the other two is still alive, is known as the father of American Neo-Romanticism. His works are attractive and approachable, though, especially in the 'pianistic terror' that is S/M Ballade, with plenty of substance too.
Perhaps the most important of Naxos's releases this month is a new recording of Maxwell Davies's Symphony No. 3 and Cross Lane Fair, since it is features the composer himself in charge of the BBC Philharmonic Orchestra. The symphony owes much of its structure to the principles of architecture, though Davies has also written that 'the architectural proportional devices...related at least as directly to the spiralling mollusk shells on my desk...and to the spirallings of the huge breakers crashing in from the Atlantic on that same shore.' Like many of his pieces, therefore, it is very firmly rooted in his adopted island of Orkney. Written in four movements that might, in their slow-fast-fast-slow plan, owe something to Mahler 9, it is a work of great power that, nevertheless (and perhaps like Mahler), requires the listener to work at its understanding. As if to sweeten the deal it is paired with the much lighter Cross Lane Fair, an attractive and accessible work that is inspired by memories of a fairground near Salford.
The 20x12 project continues to be a great source of discovery and, to my mind, the most interesting offshoot of the Olympic Games. NMC have recently released three new pieces in the series: The Voyage by Michael Wolters, Zatopek! by Emily Howard and Fire by CT founder David Bruce. These new works greatly enrich what was already a delicious smorgasbord of new music. As before, they are available as a subscription download, and as individual tracks on iTunes, Amazon and Spotify.
Perhaps you needed to be a brass player fully to appreciate Mark Anthony Turnage's Canon Fever, the world première of which opened the First Night of the Proms on Friday. Ruthlessly and relentlessly written, it provided the BBCSO players with a chance to exhibit the exuberant, atavistic side of their musical personalities. The result was three minutes of exhilarating music. It was a breath of fresh air in a concert that then descended into patriotic navel-gazing. Catch it on BBC iPlayer whilst you can.

A short guide to the music of William Mathias, who died 20 years ago on 29th July.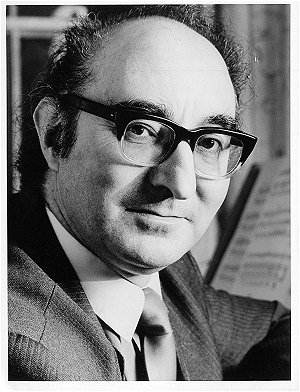 I hail from the same part of the world as this most brilliantly communicative of composers. As with all who attended the old grammar school in the unexceptional town of Whitland, Carmarthenshire, I used to sing a work by Mathias at the beginning and end of every term, his School Song. Born in the town in 1934, Mathias had written the piece whilst a pupil at the school at the age of 11 or 12. It is a precocious work, with a shapely tune that comes to a rousing close, supported by effortlessly successful harmony. It is sad that, on turning comprehensive in 1989, the School Song, possibly Mathias's most performed work, was dropped.
The gusto with which normally unparticipative pupils sang Mathias's School Song suggests that his ability to communicate was an inherent part of his musical personality. It was a tendency that would eventually leave him, like Britten, at odds with the post-war avant-garde. Mathias was acutely aware of this. At the 1979 Menai Music Festival Lecture, he articulated his personal view that early twentieth-century innovations had led not, as some in the avant-garde believed, to a new unified system, but to the disintegration into various systems in which a composer should find his own place. It now seems obvious that this view was correct. As for his position in this pluralistic scene, in a BBC documentary devoted to his music, he railed against what he saw as the limited expressiveness of some twentieth-century music, which, he felt, sometimes gave the impression 'that music is there to talk insistently about tragedy, that it must always be unpleasant because that is the essence of our time.' He underlined this by going on to say that 'music...does many things: it can be tragic...[but]...it can also be extremely happy and it can be, in my view, an act of praise.'
These statements provide the key to understanding Mathias's music. The composer showed an uncanny knack for writing music of great range, both within pieces and between pieces, which nevertheless sounds like it is by the same person. By this I mean that he was just as capable of writing a good tune forged from tonal materials (though not actually using tonal procedures) as well as 'difficult' textures with high levels of chromatic density. As with the music of Benjamin Britten, this makes him a good starting point for those wishing to become accustomed to the sounds of new music. This was the function Mathias served for me as a teenager as I gradually got to know his music. It unlocked my ears, accustoming me to more adventurous sounds, which then allowed me to explore more experimental music.
The most familiar works by Mathias are his carol sequence Ave Rex, which includes the perennially popular Sir Christemas; A Babe is Born; and Let the People Praise Thee O God, the anthem written for the ill-fated wedding of Charles and Diana. All are rollicking pieces, superbly written for maximum tuneful effect. Whilst there are many other works in a similarly attractive style, Mathias also wrote more serious church music. There is the visionary and transportive As Truly as God is Our Father, the astringent Jesus College Service and the cerebral Four Latin Motets. There are three good discs for those who wish to explore this music: Christ Church Cathedral Choir conducted by Stephen Darlington on Nimbus, Wells Cathedral Choir and Matthew Owens on Hyperion and one released by the American choir Gloriae Dei Cantores, conducted by Elizabeth Patterson. My personal favourite, especially because of the immediacy of the recording, is Stephen Darlington and Christ Church. A better choice for newcomers, however, might be Matthew Owens and Wells Cathedral, since the disc also contains several of Mathias's organ works, including his catchy Processional. This provides a way into his substantial and serious organ works such as Berceuse, Antiphonies and Fenestra. These have been recorded both by John Scott on the organ of St. Paul's Cathedral on Nimbus and Reichard Lea (in a double disc survey of Mathias's complete organ output) on the organ of Liverpool Metropolitan Cathedral on Priory.
Mathias was also known for his large choral-orchestral works. One of these, World's Fire, is, sadly, unrecorded. This Worlde's Joie, Mathias's rumination on the seasons of the year and the stages of life, is available on Lyrita with an orchestral version of Ave Rex and his powerful setting of the thirteenth-century poem Elegy for a Prince. Perhaps his choral best (a phrase he himself used of the work) is, however, his Requiem Mass written in memory of his mother, Lux Aeterna. Whilst clearly deriving inspiration from Britten's War Requiem it is, in contrast, a work of extraordinary radiance. It is available in an electric performance with the LSO and Bach Choir conducted by Willcocks on Chandos. It is one of my most treasured recordings.
Mathias's output also includes a number of concertos, three symphonies and a wide variety of chamber music. Symphony No. 1 and Symphony No. 2 Summer Music are available on Nimbus with the BBC Welsh Symphony Orchestra (now the BBC National Orchestra of Wales) under the baton of the composer. They make a fascinating pair. The first energetic and tuneful, the second dark and brooding. The years between the two symphonies were marked by orchestral works that Mathias called 'landscapes of the mind': Laudi, Vistas, Helios and Requeiscat. Helios and Requiescat, are available with the Third Symphony and Oboe Concerto, also with BBCNOW on Nimbus. Laudi and Vistas are available on Lyrita together with some early works -- Dance Overture, Divertimento for String Orchestra, Invocation and Dance and Sinfonietta -- that are both brilliantly written and outrageously good fun. The middle movement of the Harp Concerto shares both thematic material and the lamenting atmosphere of Elegy for a Prince, but is typically framed by two highly attractive and accessible movements. It is also available on Lyrita together with his Clarinet Concerto and the infectiously raucous Piano Concerto No. 3. For those interested in exploring Mathias's chamber music I recommend two discs: a recording of his three string quartets with the Medea Quartet on Metier and a disc that includes Mathias's Sonata No. 1 and No. 2 and Piano Trio on Koch.
For more information, visit the composer's page at OUP.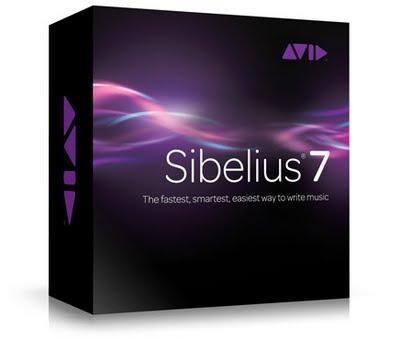 On July 2nd, Avid Technology, the company who recently acquired Sibelius Software, announced a major restructuring. This included the shedding of 350 jobs and the sell-off of the audio peripheral division M-Audio and its consumer video division to Corel Corp in Ottawa for $17 million. According to an article on pro-tools-expert.com this restructuring will also include the closure of Sibelius's UK office. They quote one Sibelius team member as saying: 'this is heartbreaking, it took us 15 years to build this business and it took Avid 15 months to wreck it.' Whilst Ian Bruce, Director of Communications at Avid, stated yesterday on Twitter 'Let there be no doubt - Sibelius stays with Avid', it remains unclear as to how the reorganization will affect future development of the software.
I've just updated CT's concert listings for July. Festival season gets into full swing this month, however, so, with so much going on, it would hard to make that list comprehensive. Instead I'll also try to summarize the festivals in which much of the music is being played, as well as a few highlights.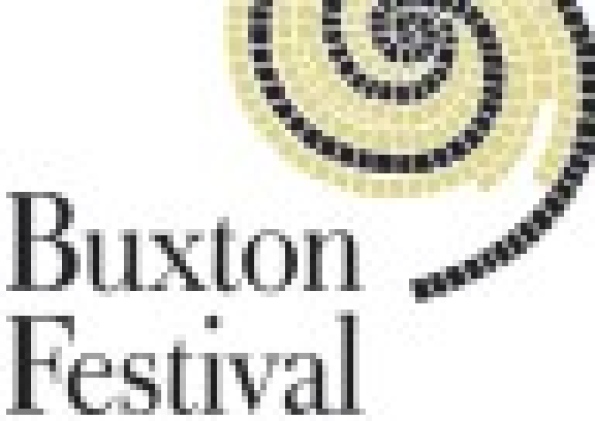 The Buxton Festival runs from 7th- 25th July. It is dedicated to music, opera and books. Whilst that doesn't include much in the way of contemporary music there is, nevertheless, a new productions of Britten's masterpiece, The Turn of the Screw, to look forward to on 16th and 20th July.

The Cheltenham Music Festival (4th- 15th July), contains a number of interesting new music concerts, handily summarized on their own page. It includes a Goehr Horn Trio première, a production of Edward Rushton's opera Babur in London and a concert of new music given by the BBC Singers that includes five premieres.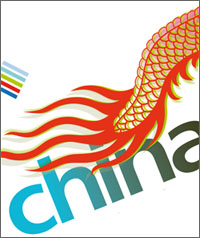 The Schleswig-Holstein Musik Festival starts on 7th July and runs almost to the end of August. The focus of the programme this year is on Chinese culture, including the contemporary music scene. Details can be found on the festival website, here.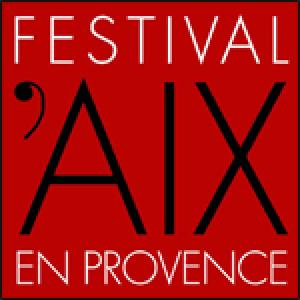 The Festival 'Aix en Provence (5th-27th July) features the world première of George Benjamin's new opera Written on Skin. It is based on an Occitan legend from the 12th century and explores the consequences of self-discovery and the limitations of human power. Performances are on 7th, 9th, 11th and 14th July.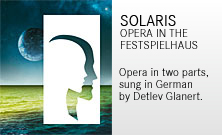 There is also a new opera at this year's Bregenz Festival, Detlev Glanert's Solaris, based on the novel by Stanislaw Lem. The work was also turned into a great film by Andrey Tarkovsky in 1972, so this new interpretation will have much to live up to. The premiere is on 18th July.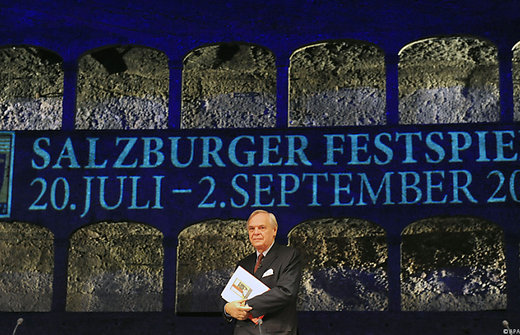 The Salzburger Festspiele runs from 20th July to 2nd September. It contains a series of concerts entitled 'Salzburg contemporary', including works by Lutoslawski, Dallappiccola, Boulez, Berio, Zimmerman, Scelsi, Ligeti and Stravinsky. A complete guide can be found here.
There are two other music festivals that may be worth investigating, though, at the time of writing, neither had published their programmes. They are the Schlern Festival (5th-25th July) and the Highscore Contemporary Music Festival (23rd July- 4th August). Both promise updates soon on their websites. Finally, don't forget that the Proms season gets going this month. A full preview can be seen in my earlier blog post, here.

A relatively quiet month in terms of CD releases, but one nevertheless marked by some interesting finds.
Naxos, as ever, has released a clutch of new recordings. Two of these are in its continuing American Classics series: a collection of Hailstork orchestral music, including American Port of Call, Symphony No. 1 and 3 Spirituals with the Virginia Symphony Orchestra and Chorus under the baton of JoAnn Falletta; and Leshnoff chamber music - String Quartet No. 2, Seven Glances at a Mirage, Cosmic Variations on a Haunted Theme and ...without a chance - played by the Carpe Diem String Quartet and Opus 3 Tri. Both make for interesting listening, the Hailstork richly accessible in the manner of film music, the Leshnoff imagined with a fine ear for instrumental sonority that, especially in a work like ...without a chance, evokes something of Javanese Gamelan.
These composers are balanced by two stalwarts of the European tradition. Penderecki's Fonogrammi, Horn Concerto, Partita, The Awakening of Jacob, Anaklasis and De natura sonoris, are played by the Warsaw Philharmonic under Wit; Messiaen's Et exspecto resurrectionem mortuorum, Le tombeau resplendissant and Hymne by the Lyon National Orchestra under Markl. Whilst generally dark in tone, the Penderecki programme shows the wide range of influences upon the composer, from his use of new sonorities associated with his avant-garde days, to neo-romanticism and jazz. The Messiaen programme is dominated by Et expecto, his profound rumination on two world wars. The other two pieces, are earlier works that, especially in Le tombeau replendissant, written when he was 23, show his remarkable precocity
I was once told by a respected musical figure that Shostakovich wasn't a great composer. That immediately sent me back to listen to my favourite work of his, the Fourth Symphony. It is a work of extraordinary range and transcendental power, easily confirming that his reputation is very much deserved. I've always loved Simon Rattle's hard-driven recording of the work with the CBSO on EMI, but Esa-Pekka Salonen's live recording of the work with the Los Angeles Philharmonic just released on DG is also worth checking out, especially as it is paired with a remarkable premiere recording of a recently discovered and reconstructed operatic prologue, Orgango.
NMC have just launched their Debut Discs project, which offers emerging composers an international platform for their work. They are being supported by Peter Maxwell Davies, who spoke eloquently on the launch day about the initiative. The first three discs in the series were launched this month, featuring the works of Huw Watkins, Dai Fujikura and Sam Hayden. The new recordings are available on Spotify, though some tracks are withheld in order to encourage you to buy. For those interested in the physical product, the CDs are handsomely produced with striking cover designs by students from Central Saint Martins College of Arts and Design. Composers who will feature in future releases include Helen Grime, Joseph Phibbs, Ben Foskett, Richard Causton and Charlotte Bray.
C:T talks to New York-based pianist Molly Morkoski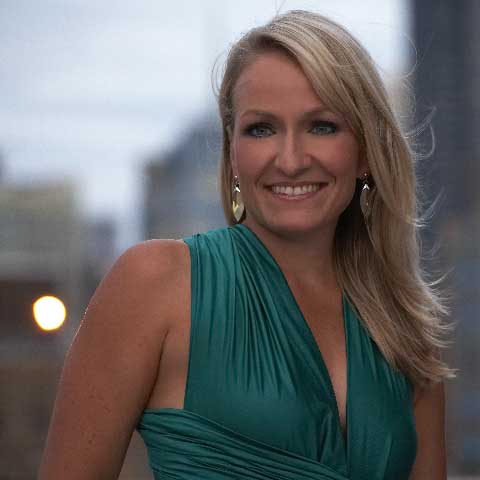 Molly Morkoski
Tell us something about your background.

I'm a pianist living and working in New York City. I moved to NYC on September 01, 2001 and, needless to say, that time was the most important historical moment in this city's history. I have many memories of that time, and all the years since, which give me ample reasons to be here and to stay here making music.

In the months that followed 9/11, however, it was relatively unclear to me whether I should stay and make New York City my home. But, in March of 2002, I became involved in a relatively new series at Carnegie Hall on the "Elliott Carter workshop" directed by Oliver Knussen, and subsequently, several other workshops since. I also became involved on their "Making Music" series and have had the opportunity, as a result, to meet many acclaimed composers, conductors, and performers and have made lasting, life-long bonds with several composer peers. As I worked to create a life in music in NYC during the years following, I continually reached out to many of the musical friends (now living in NYC) that I had met during my academic and festival years. It has never ceased to amaze me how small and generous the musical community is.

Tell us about your life prior to New York City.

I grew up in a small, mountain town in North Carolina. I started piano studies just before I turned 7 years old, and became more serious about my studies around 11 or 12, when I decided that I wanted music to be my life and career. I went to an undergraduate program at the University of North Carolina at Chapel Hill, and, after successfully completing it, went directly on to a master's degree program at Indiana University in Bloomington. After that, I went to study and earn my doctorate degree with Gilbert Kalish at Stony Brook, NY. I attended many of the more famous American summer festivals such as Aspen, Tanglewood, and Norfolk and a few other more specialized new music festivals along the way, like Bang on a Can's North Adams festival. Towards the end of my doctorate degree, and after working one summer with John Adams and David Robertson and a few of the Ensemble Contemporain members in Aspen, I applied for a Fulbright to apprentice with EIC in Paris and was awarded the grant and the opportunity to go and live abroad. It was a tremendous experience living in St. Germain-des-Près and experiencing the music scene and the life in Paris. After the experience of city living for the first time, I decided to move to New York City, which I did.
>> Click here to read the rest of the interview and to hear Molly playing Charles Wuorinen's Blue Bamboula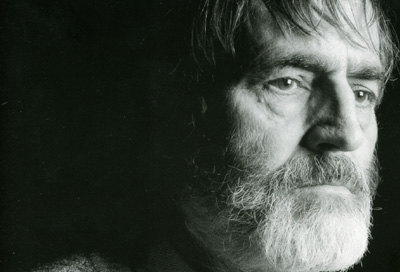 Helmut Lachenmann. The latest composer to feature in Tom Service's guide to contemporary music.

I recommend checking out Tom Service's excellent and evolving guide to contemporary music on the Guardian website. It started at the end of April and, during the course of a year, promises to give an introduction to a new composer each week. To qualify, a composer must either have been born within the last one hundred years or be still alive.

The list of composers is prefaced by a passionate defence of new music that deserves to be widely read. I especially love the comment about the willingness of children, who don't come to music with any baggage, to engage with more 'difficult' works.

The guide so far includes portraits of: Elliott Carter (the only composer not born within the last one hundred years who still qualifies for inclusion), Pauline Oliveros, Harrison Birtwistle, John Zorn, Judith Weir, Oliver Knussen and Helmut Lachenmann. Each also contains a rich range of embedded links, including some to full performances of works on You Tube.

Archive
1 | ... | 50 | 51 |

52

| 53 | 54 | ... | 64 |