Other Resources

News Archive
IDAGIO, the streaming service for classical music is now available in North America.
IDAGIO currently offers more than a million classical tracks, and is continuing to expand its catalogue with the addition of 20,000 new tracks each week. This library comprises recordings of more than 130,000 works, including a wealth of curated playlists and content from key concert artists, orchestras, and opera companies.
IDAGIO is $9.99 per month in the US and Canada, either at idagio.com or through IDAGIO's mobile apps for iOS and Android and desktop apps for macOS and Windows.

To learn more about the service, including its potential as a platform for composers, read C:T's interview with its founder Till Janczukowicz, here.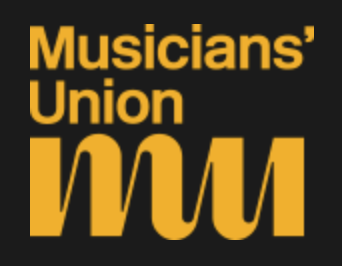 The ending of freedom of movement with continental Europe is likely to mean an increase in bureaucracy for touring musicians. Additional red tape may include the imposition of visas and carnets. The costs involved may make touring a thing of the past for those who operate on a smaller budget.
As such, the Musicians' Union has started a petition calling on government to introduce an EU touring visa. This, they say, must be 'affordable, multi-entry, admin-light and cover all EU member states.' They are encouraging all musicians and music-lovers to sign.
You can read more about the petition here or, if you are already convinced, head straight to the petition here.
Christian Morris talks with Maarten Beirens, artistic director of the Transit Festival, part of Festival 20/21 held in the Flemish city of Leuven.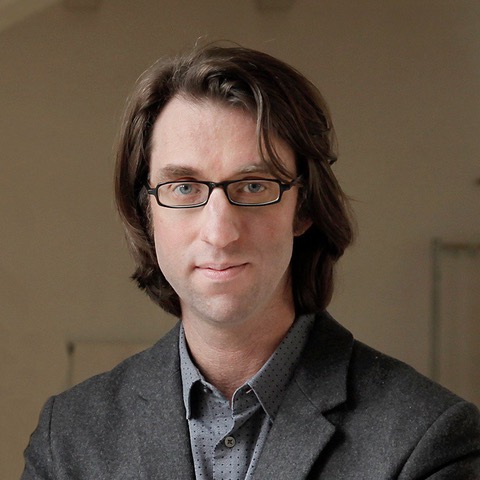 Maarten Beirens
You've been at the festival since 2015?

Let me try to do the maths...I think so. This is my fourth edition.


Could you tell us a little bit about the history of the festival?

It started in the late 90s. It was founded by Mark Delaere who is Professor of Musicology here in Leuven. He had been running a new music festival that he had been organising from within the Musicology Department using students who were doing everything in house, ticketing and whatever. So not a professional organisation that really stretched the possibilities of what a musicology department could actually do. But the impulse was already there. That festival had a different name - it was Nieuwe Stemmen, New Voices. It had the aim of bringing together music as a practice as composers are dealing with it now and musicology. Bridging the gap between scholarly study of music on one hand and the music world as an active creative thing on the other.
>> Click here to read the full interview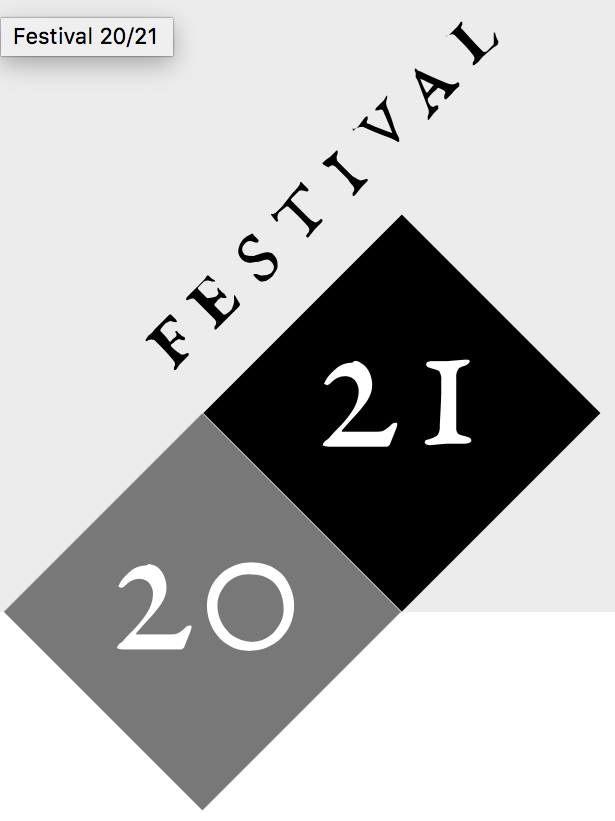 It's gratifying to find a new music festival on one's doorstep, so I make special mention today of Festival 20/21, which runs from 24th September to 25th October in the Flemish city of Leuven (just a few short trainstops from Brussels).
The festival is split into two parts. Festival 20/21 itself concentrates on more established composers from the twentieth century to the present day. Highlights include an evening of Penderecki premieres on 4th October; George Crumb's visceral Black Angels quartet on 10th; Eric Satie's La mort de Socrate paired with John Cage's Cheap Imitation III, which is derived from Satie's work, on 22nd; and Éclairs sur l'Au-Delà and Et exspecto resurrectionem mortuorum by Olivier Messiaen on 25th.
Transit (12th–14th October) is a festival within a festival concentrating on newer works and younger composers. The classics of the future. Given its 11 events take place over one weekend it makes for an especially enticing event for those prepared to make the pilgrimage—you will get to hear a lot of new music in a short space of time.
Highlight include premieres from Jasper Vanpaemel, Liesa Van der Aa, Bryn Harrison, James Saunders, Tim Mariën, Patricia Alessandrini, Alexander Chernyshkov, Lisa Streich, Michael Finnissy, Georgia Nicolaou, Frederik Neyrinck and Stefan Van Eycken. There will also be a chance to hear James Dillon's Tanz/haus : tryptich, which was co-commisioned with Huddersfield Contemporary Music Festival and was a huge success there in 2017. There will also be two armchair discussion on the theme of 'democracy' in new music with musicologist Robert Adlington.
I spoke to one of the festival's artistic directors, Maarten Beirens, just a few days ago about the event. Look out for that interview in the next few days.
An immersive 9-day music series, Spitalfields Music Festival marries early and contemporary music. Now in its 42nd year, the festival will once again bring artists, audiences and communities together in the heart of East London between the 1–9 December 2018.
Curated by conductor André de Ridder, festival highlights include:

-Unknown, Remembered, an immersive site-specific project which fuses Handel's operatic scena La Lucrezia with a new commission from Shiva Feshareki.
-The Coveryard, a collective of arrangers and multi-instrumentalists led by Josephine Stephenson and Sarah Latto. Their composition interweaves songs from iconic Manchester rock band The Smiths with new arrangements of Purcell.
-The Riot Ensemble return to Spitalfields Music Festival with a programme of work by some of Canada's most exciting contemporary composers including Richard Reed Parry for his Music for Heart and Breath with instrumentalists connected to stethoscopes and playing to the rhythms of their own heartbeats; Christopher Mayo's Beast; and Nicole Lizée's Black Midi
-Also presents will be British composers Anna Meredith and Shiva Feshareki alongside Stravinsky's masterpiece The Firebird Suite. There will also be a site specific, surround-sound orchestra and a guest appearance by soloist Jörgen van Rijen, conducted by André de Ridder at York Hall in Bethnal Green, the home of British boxing
For more information
Website: spitalfieldsmusic.org.uk
Twitter: @spitsmusic
Facebook: /spitalfieldsmusic
Instagram: @spitsmusic
Could this be the latest trend in choral writing? Meet the Huutajat Choir...
Read more about them, and Petri Sirviö, their composer, founder and director, here.
Christian Morris talks to composer and founder of the London Graduate Orchestra, Kemal Yusuf. With recent commissions from The Cheltenham International Music Festival, the Norfolk and Norwich Festival, The Carducci Quartet and The Fidelio Trio he has also been described as 'one of the UK's brightest young composers.'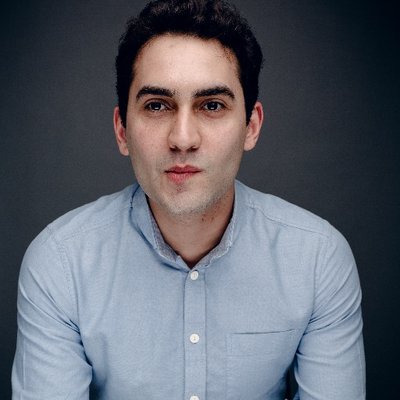 Kemal Yusuf
Tell us something about your background.

I was raised in North London by first generation Turkish parents. The state school I attended, which has since been put in special measures, didn't have what we would call a thriving music department, so until I had more formal training I had to learn everything myself. This has had its disadvantages in some areas, but certainly has helped in others. It was always clear to me, from around the time most kids begin school, that I was going to write music. My route has been slightly different, I suppose.

How did you start composing?

When I was 7 my sister was given a tiny Casio keyboard as a Christmas present. This was my first experience of an instrument that could put notes together, it fascinated me and I began improvising and composing right away. That was what started me on my path.
>> Click here to read the full interview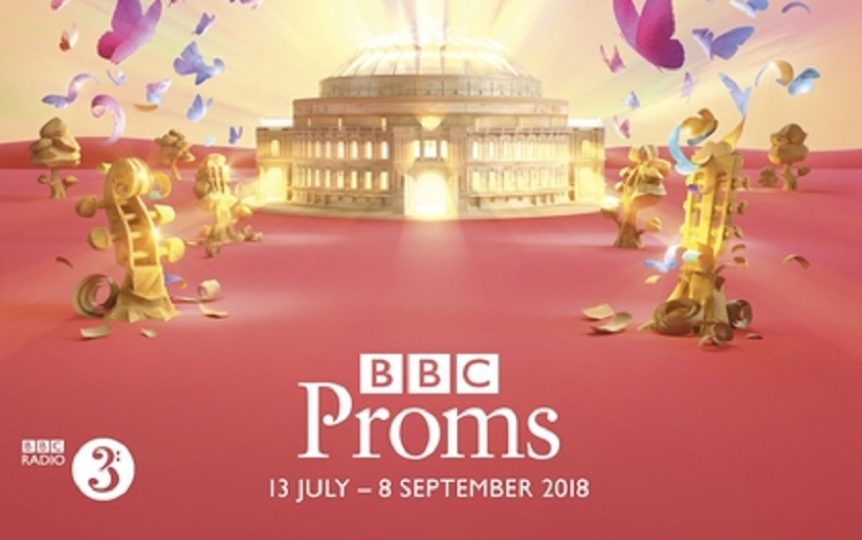 The Proms draw to a close on Saturday with one final premiere, Songs of Darkness by Roxanna Panufnik.
This then serves as a reminder to catch-up on some of those concerts that will soon be disappearing from BBC iPlayer Radio over the next month. I've been doing just that over the last few days. Of the recent premieres I have listened to I was most immediately struck by Philip Venables' Venables Plays Bartok. He's a composer who always seems to find an 'angle', in this case his violin concerto is actually a violin concerto-cum-autobiography-cum-documentary on the life of violinist Rudolph Botta. It has certainly divided opinion (see here or here, for example), but I was impressed by the manner in which it movingly integrated the various strands.
Of the others I've been listening to Rolf Wallin's impressive Violin Concerto Whirled, whilst ostensibly in the same genre as the Venables, was (mostly) free of angles and at the same time rather more substantial in musical content; Bushra El-Turk's Crème Brûlée on a Tree for soprano and piano—a setting of a custard recipe—was silly, but fun; Iain Bell's Aurora, a concerto for coloratura soprano and orchestra, rather ravishing even if I found myself wondering if it might have benefitted from a real text—all those 'ahhs' began to feel tiresome; Nina Šenk's Baca was an exhilarating tour-de-force, 8 minutes of writing containing more music than some pieces three times the length. Simon Holt's Quadriga, I'm afraid, left me cold—though brilliantly written its relentless style nevertheless feels stony-faced at a time when many other composers are letting a little more light and shade into their work.
Check out the Proms premieres you've missed here.
Slipped Disc reports that Kaija Saariaho has just finished penning Innocence, a new opera that will be premiered in July 2020 at the Festival International d'Art Lyrique d'Aix-en-Provence. There seemed to be some disagreement, however, over whether this is her fourth or fifth opera. More here.
The excellent politics.co.uk, edited by the even more excellent Ian Dunt, posted an article on 3rd September pointing out how Brexit, whilst being a cry against metropolitan elites, will probably end up focusing art ever more in London. It argues that Brexit is likely to mean less money which, coupled with existing austerity, will lead to more cuts; that EU organisations are unlikely to focus any collaborations on the provinces once the UK is a third country; and that visa requirements might make touring more costly so that performers are likely to concentrate on the richer cities.

Who knew?

Archive
1 | ... | 3 | 4 |

5

| 6 | 7 | ... | 57 |