Other Resources

News Archive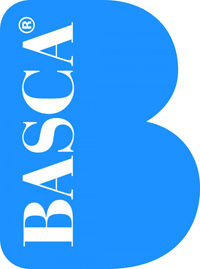 In 2004 the Office of Fair Trading asked the British Academy of Songwriters, Composers and Authors (BASCA) to stop providing guidance about commission fees paid to composers, saying it was anti-competitive. To get around this (and, perhaps, illustrate the absurdity of the request) BASCA have instead published a table of the average amount paid to composers writing for various forces both inside and outside the UK between January 2005 and December 2009. Whilst BASCA have protected themselves by pointing out that the information is not to be taken as advice as to what to charge, the table is, nevertheless, both extremely helpful (if you are lucky enough to be receiving commissions) and interesting (if you are hoping to). The full breakdown can be found on the BASCA website.

The table is best read in conjunction with the Commissioning Survey Report, which provides useful further analysis. For example, it shows that the majority of commissions that those questioned reported were for more traditional categories such as chamber music, orchestral and choral works. The number of commissions drops off rapidly with categories such as symphonic wind ensemble, brass band, 'electronica', jazz band and jazz orchestra. This surprised me – I've always been led to believe that there was a great deal of commissioning activity for these sorts of groups – and so wonder whether the report is skewed towards composers working in traditional genres. I also notice that large scale electronic music, 'Electronica (A)', only had two respondents, so the relatively high commissions fees per minute (£742.05) paid in this category could easily be a statistical anomaly.

Perhaps most interesting of all is that BASCA find that the average non-UK commission is £10,431, the average UK commission only £4,579, whilst tantalisingly saying that the report 'does not investigate why this may be the case.' It may simply be that commissioners abroad pay more money to composers, though I suspect not. The proportion of commissions in the report that derive from outside the UK was only 17%. This reflects the bias of the report towards UK respondents (it's hardly likely that 83% of worldwide commissions derive from the UK). Following this logic I wonder, therefore, whether the commissions received from outside the UK were actually for British composers. So it would make sense that these figures would be higher, since a composer with an international profile is likely to command higher fees.

Christian Morris talks to Adrian Hull, director of Arcomis, Arts Commissioning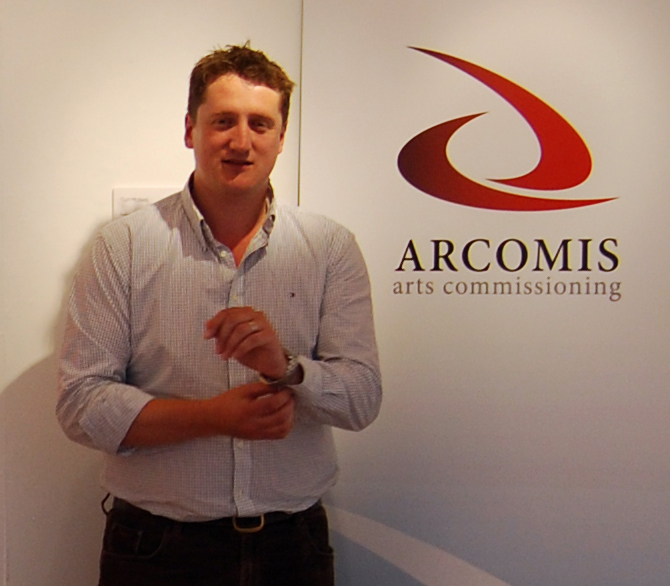 What is Arcomis?

I set it up in 2007 when I'd finished my PhD in composition at Cardiff. The name is derived from Arts Commissioning. Whilst pursuing my doctorate I was lucky to have been commissioned to write eight pieces for a large firm of Chartered Accountants that were performed around the country and then culminated in a concert at Covent Garden. I didn't know much about corporate commissioning – it felt almost like a dirty word, as if you were selling your soul. But actually it wasn't like that at all; it was a very positive experience where I got to do artistically exactly what I wanted. Arcomis was essentially set up to replicate that process, whereby with a whole pool of composers we could then go to businesses and offer their services. Perhaps composers aren't business-like – we want to write music – so I thought Arcomis could go to companies and individuals offering the opportunity to commission works.

How did you go about setting it up?

Setting up a business is a relatively straightforward process: you do it with Companies House in the UK. We also had some initial assistance in the form of a grant from Cardiff Council and Cardiff University. Part of this gave the opportunity to attend business training courses and workshops. At first I thought these sessions would be dreadful, but actually the training was incredibly useful, since it included things like knowing how to write business and strategic marketing plans. A business-like approach is essential to what we do, since I felt really strongly that Arcomis shouldn't rely on any exterior funding
After looking round the big recording companies' websites this morning I felt a sense of disappointment; music by living composers was very thin on the ground. Major record labels don't really seem very interested in contemporary music any more (coming to think of it, were they ever?). I think it is safe to say that their 'Classical' releases have a habit of falling into one of the following categories:
It is easy to see what binds all of these categories together: the need to make money. Whilst this is understandable – a record company is a business not a charity – I wonder whether record sellers might be missing out on something in the longer term. They pour all their huge marketing resources into a few predictable pots, completely missing out on all of the other talent around. Why not continue their promotion of a few big names but at the same time allocate a proportion to deserving lesser-known composers? Lesser names are cheaper today but they may become the cash cows of tomorrow.
If a big record company does not believe that this is viable they need to look at the work of labels such as Hyperion and, in particular, Naxos. I confess that when I first started seeing Naxos discs around 20 years ago I tended to ignore them, believing that their prices reflected lower quality recordings. A stupid attitude. Not only do they have, by a substantial margin, more new recordings on offer this (and every) month than the major classical record labels, but a high proportion of these contain music by living composers. Some of these are well-known, some half-forgotten and some quite obscure. It makes the Naxos new release page an exciting place of discovery. What's more (and here they differ from Hyperion), they release all of their discs on to Spotify – fast becoming my first port of call for all of my listening – and are even helpful enough to publish sleeve notes and excellent composer biographies on their site at no charge.
So here, at last, are my totally Naxos new music recordings picks this month.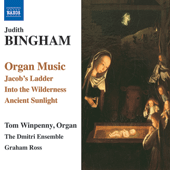 Pride of place goes to their new disc of organ music by Judith Bingham. I've often wondered why so many contemporary composers do not write for this instrument. This magnificent disc shows what they are missing. It contains a good cross-section of her work for the instrument, from the superb, granite-hewn concerto for organ, Jacob's Ladder, to two delightfully simple works originally intended for children, Gift and Hope. Bingham's language is often dissonant and chromatic but always very expressive and, actually, extremely approachable. The performers and recording are first-rate. This is a recording I will return to again and again.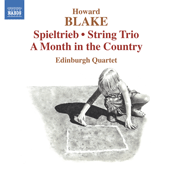 If I were to say 'Howard Blake' most people would probably think of The Snowman. If, like me, you are unfamiliar with his other work, why not try Naxos's new disc of string chamber music featuring the Edinburgh Quartet? It includes Spieltrieb, a cogently argued and substantial single movement work for quartet; A Month in the Country, a suite formed from his film score that packs quite an emotional punch (listen for example, to the heart-rending third movement); and Leda and the Swan, the score for a television ballet that, due to its erotic nature, caused a bit of a stir when it was broadcast. This is probably not the disc for those looking for hard-edged contemporary music, but the quality of the writing is undeniable. The only thing I could have done without is the final piece on the disc, a string quartet version of The Snowman. Even Naxos can succumb to commercial pressures.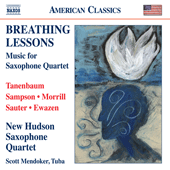 Finally, something a little bit 'left-field'. A disc released as part of their 'American Classics' series containing music for saxophone quartet. The composers included are entirely unfamiliar to me though that could, of course, be simple ignorance on my part. The disc contains: Elias Tanenbaum's Sax Quartet, David Sampson's Breathing Lessons, Morrill Dexter's 6 Bagatelles, Eddie Sauter's Piece for Tuba and Saxophone Quartet and Eric Ewazen's Rhapsody for Saxophone Quartet. The style of the works tends to be jazz/minimalist inspired but with moments of real expressive intensity. I was particularly taken, for example, by the sometimes pensive, sometimes bitingly sardonic Piece for Tuba and Saxophone Quartet. The New Hudson Quartet have made promoting and expanding this repertoire their mission. Their performances, with an impressive range of nuance and fine ensemble, are excellent.
Though I've already mentioned them in previous posts, I'll start with two festivals, one already underway, another about to begin. The Cheltenham Music Festival continues until 10th of July (see my preview here for more details). There is still availability for concerts that include new music, including the revival of Anthony Turnage's Greek on 7th July. Some concerts are selling out on the door, so forward planning is a must. The BBC Proms kick-off on 15th July (my complete preview is here). New Music from the festival this month includes Judith Weir's Stars, Night, Music and Light (15th July), Judith Bingham's The Everlasting Crown (17th July), Sally Beamish's Reed Stanzas, Pascal Dusapin's String Quartet No. 6 and Elliott Carter's Flute Concerto (28th July). Also a final reminder of the rare chance to hear Havergal Brian's gargantuan Symphony No. 1 'The Gothic' (17th July).
The Rambert Dance Company, Opera Holland Park, the London Contemporary Orchestra and others have devised an 'audio-kinetic adventure' in the iconic Commonwealth Institute building (15th-17th July). Entitled 'Common Sounds: touching the void', the site-responsive theatre experience will be the only major artistic event to have been staged in the building since its closure in 2002. The performances culminate in a rare opportunity to hear Harrison Birtwistle's Orpheus Elegies. More details can be found here.
ENO continues its run of Nico Muhly's new opera Two Boys until 8th July. More recent reviews (including one in the now pay-walled Sunday Times) than those I linked to last week have been glowing (see here and here). Similarly Birmingham Contemporary Music Group and The Opera Group's production of Luke Bedford's first opera Seven Angels continues its tour this month: at the Oxford Playhouse (Friday 8th July), Lidbury Studio Theatre, Royal Opera House (12th, 14th and 15th July) and at the Latitude Festival in Southwold, Suffolk (16th July). Gabriel Prokofiev will also be at the Latitude Festival on 17th July with the London Contemporary Orchestra and cellist Peter Gregson, though exact details of what they are doing appear to be thin-on-the-ground.
Talking of opera, one of our finest composers in this genre, Judith Weir, will have her new work, Miss Fortune, premièred at the Bregenz Festival this month. The opera is a co-production with Royal Opera House and will receive its UK première in March 2003. There is also a chance to see her chamber opera Blond Eckbert at the festival on 6th August. I also can't resist including this picture from the festival: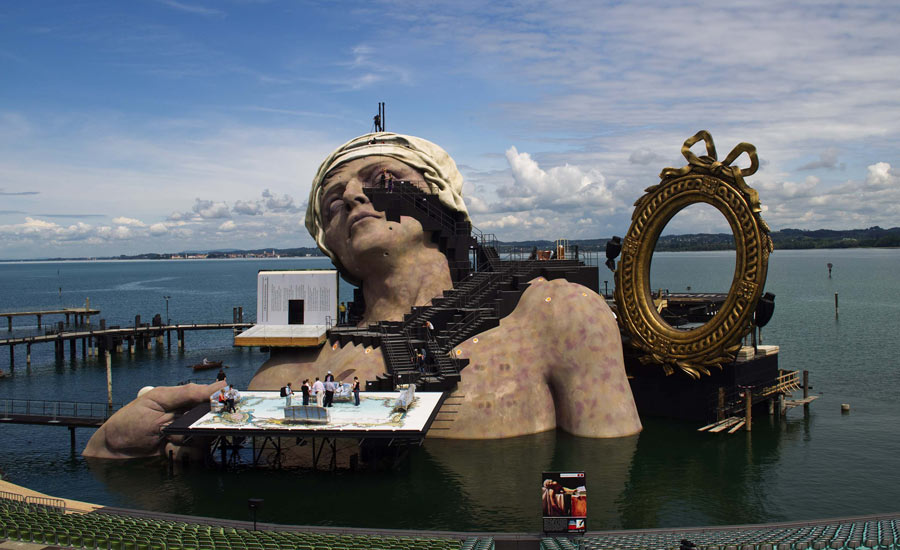 This is the floating stage for a production of Umberto Giordano's 1896 opera André Chénier. Not exactly understated. You can follow its construction, and rehearsals and performances on a webcam at the festival.
The Aix en Provence Festival continues until 25th July. The complete calendar can be found here. Highlights include a 'tête-à-tête' with the Hungarian composer Peter Eötvös on 5th July; a new opera, Austerlitz, by French composer Jérôme Combier (19th and 20th July); and The Twittering Machine by British composer Charlie Piper (25th July). There is also plenty of Shostakovich to enjoy, including four chances to hear his opera The Nose (8th, 10th, 12th and 14th July).
The Schleswig-Holstein Music Festival runs from 9th July to 28th August. Its theme this year is the music of Turkey and, as such, includes opportunities to hear both twentieth-century and living composers' music from that country. The programme takes, however, quite some sifting to find this music. In July these concerts include Khayyam by Fazil Say (17th July); a selection of music by contemporary Turkish composers given by Avantgarge Oriente! (18th July); Köcekece, Sinfonietta für Streichorchester and Dususlar by Ulvi Cemal Erkin (17th, 22nd and 28th July respectively); and Hasretim-Eine Anatolische Reise, a very intriguing sounding 'music and film collage' by Marc Sinan (30th July).
August Festivals Heads-Up
For those who like to plan a bit further ahead, the Tête à Tête Opera Festival begins on 4th August in London whilst the Edinburgh Festival starts on 12th August. More information in due course.
On iPlayer now:
Here and Now presents another chance to hear the music of Irish composers Ian Wilson, David Morris, Frank Lyons and Brian Irvine played by the Ulster Orchestra conducted by Jurjen Hempel.
Coming up:
Sat 2nd July. Part 2 of the Hear and Now broadcast of music by Irish composers, featuring the music of Ian Wilson.
Sunday 3rd July. Electronica III. Hosted by Jarvis Cocker and featuring the works of Graham Fitkin, Anne Dudley, Javier Álvarez, Nico Muhly, Patrick Nunn, Eduardo Miranda, Andrew Poppy and Edward Williams. Played by the BBC Concert Orchestra conducted by Charles Hazelwood.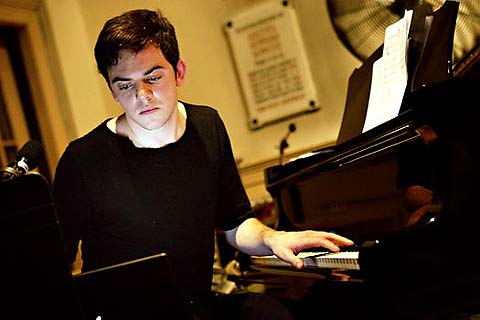 If my review of Nico Muhly's new CD out on Decca (15th June, below) seemed a bit provisional, that was because it was. I think it is difficult and often dangerous to make snap decisions about a composer's music, especially one who is relatively new on the scene. For this reason I have never, not for one second, envied the job of music critics. The music critics have, however, delivered their verdict on Muhly's new opera Two Boys. Sadly, they have been lukewarm. I won't go into them in any detail, you can read them here (Telegraph), here (Guardian) and here (London Evening Standard). It is interesting to note, however, that the audience response seems rather better. Take a look at the review on What's on Stage here, for example. I won't be able to get to see the opera at ENO, which is a shame because the scenario strikes me as being very interesting; sort of Brittenesque corruption of innocence in the Internet age. Were any readers there? It would be good to hear some alternative opinions.
Despite missing out on the opera, I am, nevertheless, on a mini-quest to form more of a definitive opinion of the composer. One of the keys to understanding his music is the description of him in the biography on his website as 'a former boy chorister'. This may sound like a curiously irrelevant phrase in the biography of a composer who has three discs out on Decca and an opera being performed at ENO. But Muhly grew up singing at Grace Episcopal in Providence, a church with a strong Anglican choral tradition. For those on the outside of this tradition, it is difficult, perhaps, fully to appreciate the length of shadow cast by this kind of musical training. Certainly Muhly's oft-quoted enthusiasm for late renaissance English polyphony stems from this time and, as I noted in the CD review, exerts a definite influence on his musical textures. More prosaically, it exerts an influence over the types of music he writes. Of course, that means plenty of choral music, but also music specifically for the Anglican choral tradition including, so far, a mass setting, a set of evening canticles, various motets and more than the average amount of music that includes organ.
I have never been an Anglican music insider, but do have more than a passing acquaintance with the repertoire and its function within the liturgy. One of the chief challenges of a composer is to provide something liturgically appropriate and yet musically worthwhile. The music of a good many twentieth-century composers has remained inside churches for the very reason that they were too respectful of the former and thought too little about the latter (though I think it is also fair to say that some composers have been unfairly left in the pews and deserve wider exposure). Is it just me, but is Muhly's liturgical music just a little bit too respectful, a bit too safe? Take, for example, his mass setting Bright Mass with Canons. The Kyrie and Gloria, he says, 'reference the imitative writing of early English composers Byrd and Weelkes'. I can certainly admire the renaissance-like restraint in both movements, but I also wish Muhly would 'let rip' a bit more. Surely, for example, that organ figure in the Kyrie could have been made more of? And the builds that do occur don't really seem adequately carried by the harmony and so fall a little flat, such as at the end of the Gloria. Renaissance polyphony, especially in the hands of a good conductor, is indeed often restrained, but it is also, by turns, fervent and impassioned. It cries out to God.
My Muhly quest will continue. I shall certainly be getting hold of Two Boys at the first opportunity that presents itself. But in the meantime I will look elsewhere for my liturgical musical pleasures.
For more information on Nico Muhly visit:
http://www.compositiontoday.com/interviews/nico_muhly.asp
http://en.wikipedia.org/wiki/Nico_Muhly
For a good disc of his church music:
http://www.deccaclassics.com/cat/single?PRODUCT_NR=4782506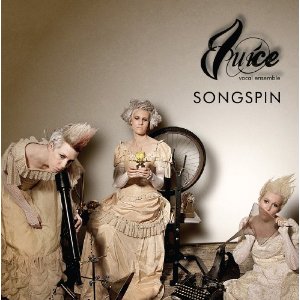 Following their well-received CD of music by Tansy Davies, Troubairitz, in March, Nonclassical (www.nonclassical.co.uk) has just issued Songspin, the debut recording of the vocal trio Juice. Known for their innovative programming and sometimes quirky vocal arrangements, they very much fit into the contemporary-classical-cum-pop approach of the company. I heard Juice live a couple of years ago and, have to admit, felt that their style of concerting wasn't for me. The intimacy and range of this recording has, however, made me think again. Spanning simple folk songs (though often enlivened by the Juice trademark sighs and heavy breathing!) to post-postmodern DJ-style remixes, it is hard not to get caught up in the eclectic smorgasbord on offer. The performers themselves carry it all with consummate musicianship. Recommended.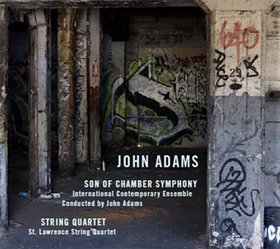 Nonesuch (www.nonesuch.com) has just released a new disc of music by John Adams containing première recordings of Son of Chamber Symphony (2007) and String Quartet (2008). The former is played by the International Contemporary Ensemble with the composer conducting, the latter by the St. Lawrence Quartet, for whom the work was written. The 'Son of' aspect of the work refers to his earlier Chamber Symphony, a piece that confronted the ghost of Schoenberg via cartoon music. Whilst the piece clearly owes much to the earlier work the result here is, perhaps, more immediately engaging. For example, whilst the central movements of both pieces share the same formula of long held melody over more active bass, in the later work the melody is much more lyrical, more 'giving'. The result feels a little less cerebral, as if Schoenberg has been politely shown the door. The recording is crisp and immediate, Adams' control of the ensemble in this tricky music admirable. Sadly I cannot properly comment upon String Quartet, since, presumably to make people buy the CD, the substantial opening movement has not been released on Spotify, even to subscribers. The second movement is, however, a closely worked tour-de-force, so the CD is still a fairly safe recommendation, especially for Adams fans.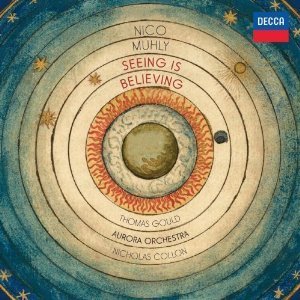 With an opera being premièred this month at ENO the young American composer Nico Muhly is clearly hot property. Decca (www.deccaclassics.com) has just released a third disc of the composer's music, Seeing is Believing (named after the concerto with which it opens), featuring violinist Thomas Gould with the Aurora Orchestra conducted by Nicholas Collon. If, like me, you are coming to his music for the first time it provides a good introduction to this composer's sound world. Four original works are interspersed with arrangements by the composer of old English choral music, a period of music that fascinates him. His approach in these arrangements is respectful – he largely sticks with the notes given (or at least implied) by Byrd and Gibbons – and the results are inevitably attractive. The original works are the aforementioned violin concerto, Motion, By all Means and Step Team. The works exhibit a range of influences – the poise and restraint of Tudor polyphony, the expansiveness of Copland, the driving rhythms of Adams – but they are bound together to form a sound that is recognisably new.

Quick Round-up

Hyperion (www.hyperion-records.co.uk) has released a new disc of choral music by James Macmillan, performed by Wells Cathedral Choir conducted by Matthew Owens. I haven't heard the disc, though I have tried the 'buy before you buy' tasters on their website. I have to say, however, that they slightly confirm something I have found on other recordings I have from Wells on this label: the choir is excellent but the recording itself lacks immediacy; there's just a bit too much acoustic. Deutsche Grammophon (www.deutschegrammophon.com) have released a new disc with percussionist Martin Grubinger playing music by Keiko Abe, Matthais Schmitt, Michel Camilo, Xenakis, Rod Lincoln and Josef Burchartz. Naxos (www.naxos.com) have released several discs as part of their 'classics by country' series that feature the music of living composers Xavier Benguerel, Chester Biscardi, Louis Karchin. Also worth checking out is Joanna MacGregor's superb new recordings of Cage, Nancarrow and others released by Warner Classics (www.warnerclassicsandjazz.com). It's been a while since I heard the Sonatas and Interludes for Prepared Piano and I find it hard to imagine performances more persuasive than these. And hearing three of Nancarrow's Player Piano Studies played so brilliantly by a human being is nothing short of jaw-dropping.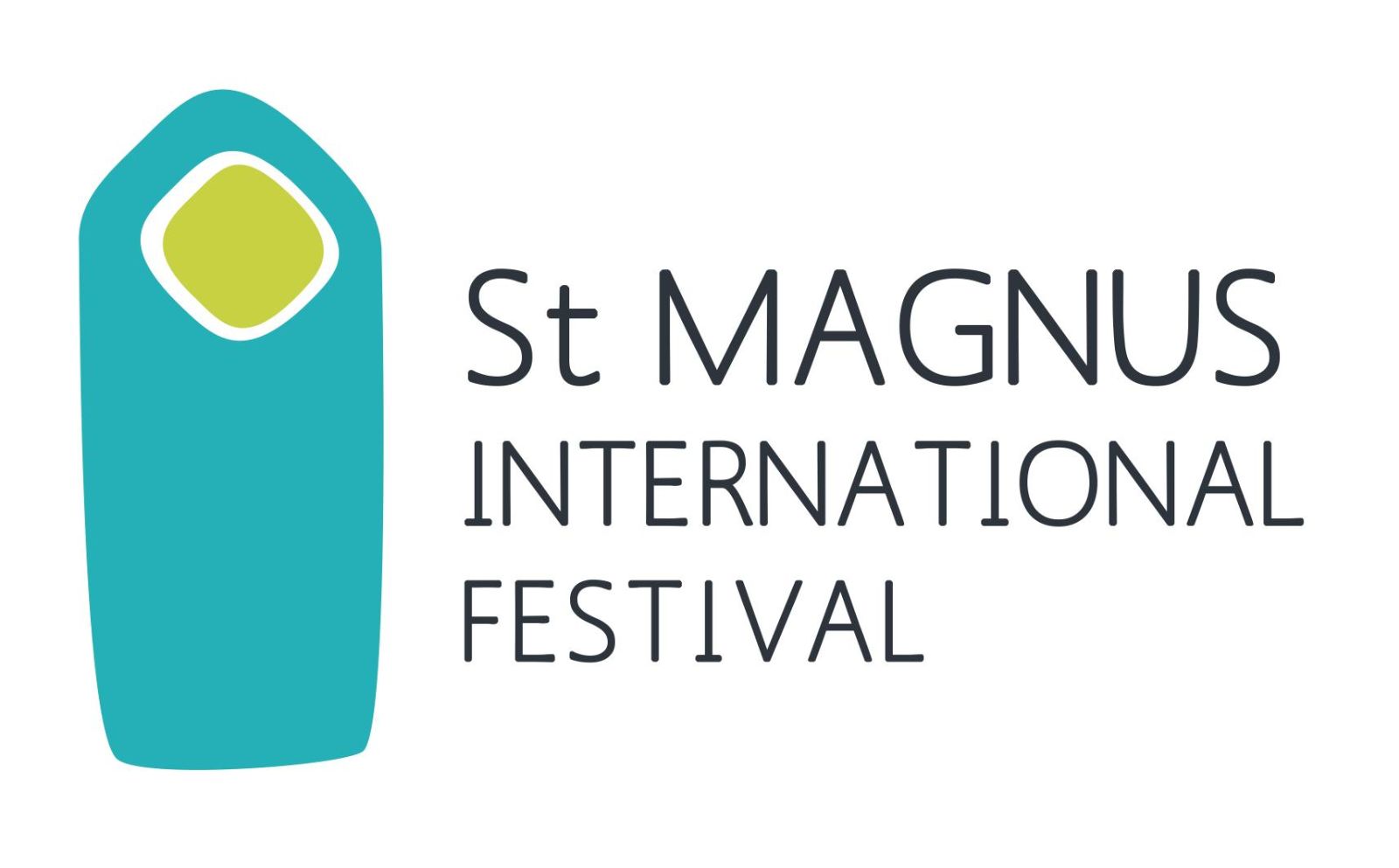 As the summer festival season gets going, here are my new music concert picks for June.

The St. Magnus Music Festival (www.stmagnusfestival.com) runs from 17th–22nd June. Though, as of today, 10 events have sold out, there is still much left to choose from. The London Sinfonietta will give three concerts. The first, on 17th, will feature Maxwell Davies's Veni Creator Spiritus and Messiaen's Quartet for the End of Time; in the second, on 20th, they will give a concert that features a broad range of British living composers' music; whilst the third, on 22nd, will feature the music from the composers attending the St Magnus Composers' Course. Pure Brass will give the world première of a new work by Alasdair Nicolson together with other contemporary works on 20th June and you can hear Maxwell Davies's Into the Labyrinth given by The Scottish Chamber Orchestra on 18th.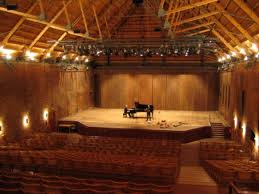 The Aldeburgh Music Festival runs from 10th–26th June (www.aldeburgh.co.uk). As well as the usual emphasis on the music of Britten, there is a large amount of more recently written and brand-new music on offer. Premières include new works by Marco Stroppa on 14th, 18th and 25th June; Harrison Birtwistle's Oboe Quartet on 23rd; Peter Eötvös's SCHILLER: energische Schönheit on 25th; and Elliott Carter's Conversations on 26th. On June 12th there are three concerts examining the legacy of Ligeti, with works such as his Etudes pour piano and Trio for Horn, Violin and Piano, as well as those, such as Nancarrow's Six studies for player piano, that influenced him. The piano pieces will be performed by the festival director Pierre-Laurent Aimard. Other performances of living composers' music include Knussen's Ophelia's Last Dance and Cantata for oboe and string trio on 18th and 23rd June respectively; Pierre Boulez's …explosante fixe… and Helen Grime's Everyone Sang and Charlotte Bray's Caught in Treetops on 26th June.

There are two exciting new operas to look forward to this month. The Birmingham Contemporary Group with The Opera Group present the world première of Luke Bedford's Seven Angels on 17th June at the CBSO centre (www.bcmg.org.uk). It will be followed by a UK tour that includes Cardiff, Suffolk, Glasgow, Brighton, Oxford and London. And in London ENO give the world première of Nico Muhly's new opera Two Boys on Friday 24th June (www.eno.org). Also in London, the Spitalfields Music Festival runs from 10th to 25th June (www.spitalfieldsfestival.org.uk). Premières include: The Freedom of the Earth by James Weeks with the New London Chamber Choir and London Sinfonietta on 13th June; Michel van der Aa's Spaces of Blank with the BBC Symphony Orchestra on 18th; Rolf Hind's Sit, Stand, Walk on 20th; and Eliane Radigue's Naldjorlak for woodwind trio on 21st June. Also of interest is Noncassical's informal Lunchtime in the Market concerts which run throughout the festival. They will include Consortium5, Mercury Quartet, the Azalea Ensemble, Juice and DJ sets from Gabriel Prokofiev and Richard Lannoy.

In Paris the IRCAM Agora festival runs from 8th–18th at the Pompidou Centre in Paris (http://agora.ircam.fr/). This year the theme is the connection between mathematic and artistic intuition, appropriately with a special focus on the music of Karheinz Stockhausen. As well as a number of concerts by this and other groundbreaking figures of the twentienth-century, there are also a number of new pieces. These include George Aperghis's unclassifiable 'spectacular' Luna Park on July 9th; Ivan Fedele's La Pierre et l'étang (…les temps…) on 10th; Bruno Maria Staud's Par ici! on 17th. There is also a fascinating-sounding installation at the festival, Tripwire, by Ashley Fure and Jean-Michel Albert, in which 'Eighteen ropes, each one attached to a motor that turns it, are turned into a movie screen. This mechanical system represents a sound wave [that] corresponds to an electronic sound-space inspired by the noise of the rotating ropes and their sound-space.'

In Germany the Zeit für Neue Musik festival (www.zeit-fuer-neue-musik.de) takes place at Bayreuth from 18th–27th June with a special emphasis on the music of Franz Liszt, whose bicentenary falls in 2011. The opening concert, for example, is themed round idea of rhapsody in music, with pieces from Liszt to Helmut Bieler, Daniel Pitra and Wolfram Graf. Other living composers represented during the festival include Bernd Kremling, Helmut W. Erdmann, Bronislaw Kazimierz Przybylski, Stefan Hakenberg and Claus Kühnl. Of particular interest is the final 'Surprising Sounds' concert on 27th, in which the Nuremburg Accordion Orchestra directed by Marco Röttig will play a selection of contemporary works.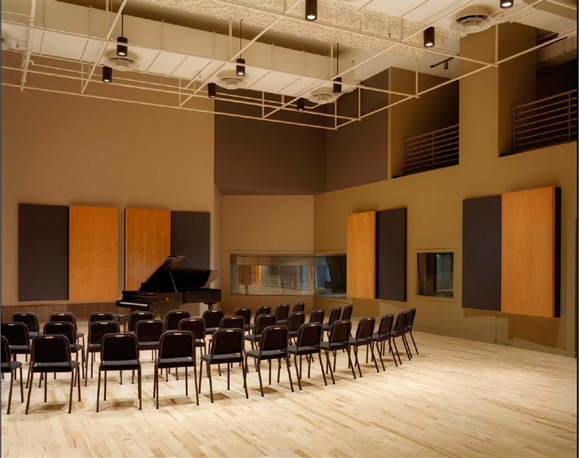 Here is a caricature that some readers may recognize:

The performer:
He looks at the piece with a sense of unease; it is very technically demanding. The composer is looking at him expectantly. The workshop is open to the public. At his feet lie ten more pieces. When he received them he also had a mountain of music for pressing professional engagements to learn. He has a genuine interest in new music but he'd been given so much to play at this workshop that he couldn't possibly practise it all.
The composer:
He has expended a great deal of creative energy on the piece. In his imagination he can hear the best performers playing after rehearsing it in great detail. He knows it is difficult, but isn't a lot of repertoire difficult? Anyway, he has heard of the workshop players, knows of their reputation as performers and so has high hopes. Perhaps he dreams that they will like his piece so much that they offer to perform it properly. When he is in the workshop the piece does not sound as well as he had expected, but he feels tongue-tied, too polite or nervous to say anything that might sound too critical.
I've attended quite a number of workshops over the course of the last twenty-odd years. They have ranged from encounters with single instrumentalists, to chamber groups, choirs and full symphony orchestras. Some have been question-and-answer sessions about instrumental technique. More often, and perhaps most familiar to composers here, is the scratch rehearsal of a newly written piece, a process I have tried to capture from both sides in the caricature above.
I should say here and now that I have always been grateful for the opportunities offered to me by workshop days, even if I have become increasingly used to the sense of disappointment that they can engender. I think much of this can be put down to their almost adversarial 'them and us' nature. The performers, of course, take the event very seriously. Their professional reputation is on the line; they are being asked to perform very difficult music in public with little or no rehearsal time. It is nearly impossible to imagine them doing this in any other situation. It is, therefore, easy to see how they might begrudge a composer writing music that, frankly, might expose or embarrass them. And, of course, sometimes the fault will lie with the composer. For example, I once saw an orchestral musician refusing to play any more col legnos on a composers' day, saying that their bow had cost a fortune and that he was sick of its excessive use in brassy textures where it couldn't be heard anyway.
And the pressure on the composer, especially the young student composer, is not exactly easy to bear either. For some it will be their first time working with these gods called 'professional players', people who earn a living entirely from music (and how many composers can claim to do this?). They worry about their mistakes, about asking stupid questions, that their piece will not work. And it is this last thing that worries me most. In a small number of unfortunate situations I have found the experience of hearing my music played badly less helpful than not hearing it being played at all. Happily, I had a eureka moment very early on that allowed me to put this sort of thing into context. I had written quite a difficult piece for a friend, who practised it thoroughly and performed it brilliantly. It won a prize. I then put it in for another competition, which was preceded by a workshop. The player read it through in public and, as he did, I could feel myself turning hot with embarrassment. It in no way resembled the piece I had written. If I hadn't had the earlier experience I probably would have ripped it up. What I am saying may sound unappreciative or just downright ungrateful. I don't mean it to. Players are not always in control of workshop timings, have other commitments and are, possibly, just as frustrated at not being able to be as helpful as they'd like. But even given this, surely there must be something we can do to make workshops more consistently useful for composers?
I don't think there are easy answers in a world where composers are so numerous and arts budgets so small. However, here are a few thoughts.
As much as humanly possible should be done to put performers and composers at ease before workshops. Music is a social, collaborative art form that works least well when artists are most anxious. Get-to-know-you sessions should be more than a quick verbal introduction ('Hi, my name is and I am studying' etc.). Much better to use a proportion of the workshop time for the composers and players to mingle and to chat informally over a coffee. Break down barriers.

Following on from this, an even better model is one where the composer meets the performer before even a note is written. The workshop becomes the final element of a true collaboration. A good model for this is Sound and Music's 'Embedded' projects. We could do with much more of this sort of thing.

A greater number of workshops with the competitive element. We need, as composers, to accept that the world is competitive and so workshops should be too. Rather than players dividing their time equally amongst all composers, a decision should be made that at least one piece deserves more time and, ideally, a proper performance.

Given that the situation is never likely to be perfect, perhaps, as composers, we need to be realistic about our expectations. If we want a complete reading of a piece on a workshop day we have to accept that a high level of difficulty will probably rule that out. So we either temper our expectations, the difficulty of the writing, the length of the piece, or all three. Sometimes I would rather spend time rehearsing a few bars to hear them done well than hear the whole thing done badly.

We must be confident enough to say what we want during a workshop. I've too often seen composers (and done the same myself) watch a rehearsal of a piece, been too afraid to take the reins and give guidance and then afterwards moan that 'they just didn't do what I wanted'. So who's to blame for that?
The best workshops will always cost more money. That is an inevitable fact of life. But if I were forced to select one guiding principle that should lie at the bottom of even the most ordinary workshop it would be that of collaboration:
The composer met and chatted with the performers before the workshop. They'd leafed through the music, the composer saying what he was keen to hear. The players pointed out some difficulties and made suggestions. An informal agreement was reached on the direction of the workshop. The workshop itself was relaxed. The composer's expectations had been tempered by the realistic comments of the players beforehand. But he found it easy to make suggestions and to ask to hear things again; no one felt threatened.
Even given financial limitations, would this really be that difficult to achieve?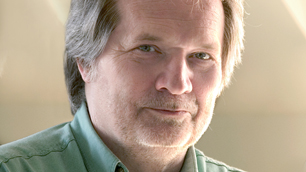 14th May saw the latest in the BBC Symphony Orchestra's 'Total Immersion' days, this time dedicated to the music of Hungarian composer and conductor, Peter Eötvös. As usual on these days, there was an embarrassment of riches on offer. This included The Seventh Door, a film portrait of the composer by Judit Kele; a concert given by the Guildhall New Music Ensemble, with UK premiéres of Paris-Dakar and Sonata per sei; a film of Eötvös's 2001 opera Three Sisters, based upon the Chekov play; and a chance to hear the composer talk about his music and introduce the final part of the day – an evening concert given by the BBC Symphony Orchestra. This was broadcast on Radio 3, which I listened to on iPlayer over the weekend.

Like that other great Hungarian composer, Ligeti, Eötvös's early years were lived under communism, with its corresponding limitations on artistic freedom. Whilst his relative youth meant he was less affected by the worst excesses of Stalinism, also like Ligeti he had to leave the country to connect with the Western European avant-garde. And whilst he sees himself as next in line after Liszt, Kodaly and Bartok, it was clear that his contacts with Stockhausen and Boulez were of critical importance to his development as both a composer and conductor. He is still perhaps best known as the latter in this country, and so it was appropriate that he himself took charge of the final concert of the day, his expert control on the podium making him the obvious advocate of his own music.

The concert opened with zeroPoints, for full orchestra, written for Pierre Boulez. Eötvös, we learnt in the preamble, was much influenced by Stockhausen's interest in electronic music, though he had his own take on this: 'I think that…the traditional orchestra's sound could be elements that we took from the electronic. I tried to create a new sound in the orchestra but without using the electronic instruments.' He now thinks that the imperfections of the older electronic instruments make them rather more interesting than the more perfect technology of today, and so it is these older instruments that provide the inspiration for his orchestration. Its first clarinet gesture, a reference to the 1khz countdown signals used in film music recordings and the effective 'zero point' of the piece, introduces a substantial 15-minute work of beguiling and dizzying orchestral colour. Like the music of his Darmstadt companions it is not music to be taken in or fully appreciated at one sitting – and here at least I was grateful not to be limited to the single hearing a live concert provides – though its obvious shape, with the material near the beginning reappearing in the same pitch centre at the end (followed by a wonderfully droll final gesture on the xylophone), made it immediately satisfying.

The instrumentation of the next piece in the programme, Psychokosmos, provided evidence of Eötvös's Eastern European roots. The work is a kind of concerto for cimbalom, though not with the classical dialogue between soloist and orchestra. Instead the music seems to flow out of the soloist into the rest of the ensemble. The music was also very personal in nature; the title reflects his desire to explore the cosmos within, 'to find my inside, what I am and who I am musically.' In turn quietly introspective and violently self-questioning, the piece asks searching questions that are left enigmatically hanging at the close.

The next piece, Levitation, for two clarinets, accordion and strings, provided a look even further east, to the music of Russian-period Stravinsky. The clarinets are centre stage throughout, with the accordion largely in the background adding piquancy to the texture – again one thought of electronic music by other means. The music has an imagined programme: 'My vision starts in a street during a hurricane with flying telephone boxes and traffic signs; next a dream sequence which is often repeated during my sleep: I am lifting my legs and I float about two feet high above the ground, not flying but gliding in vertical position through the scenery; then gondolas floating above the water and finally the slowly rising body of a puppet, the "resurrection" of the fairy tale character Petroushka...' Each part of the programme is handled with incredible wit and imagination; unsurprising perhaps for a composer so adept in the dramatic form of opera. The hurricane of the opening, for example, swirls quite brilliantly and funnily upwards and downward on glissandi tremolo strings, the clarinets punctuating with rising and falling scales and arpeggios. The clarinets also come together at the end in a wonderfully warm homage to Stravinsky; the puppet emerging magically before our eyes.

The final piece, IMA ('prayer'), for choir, soloists and orchestra, is a portrayal of the biblical act of creation and, as such, was more serious in tone. Again, Eötvös's love of electronics was very much in evidence, except that this time the retro feel was real, with the presence of an old DX7 synthesiser. The text for the work derives from sound poems by Gerhard Rühn and Sándor Weöres, and whilst the fragmented nature of the text might have been inherent, Eötvös's interest in the sound rather than the meaning of the words was reminiscent of Berio. At times broodingly intense, at others hypnotically incantatory, the piece brought the concert to a mystical-sounding close with the basses at the very bottom of their vocal register, perhaps suggesting a return to the basic substance from which all of creation derives.

The next Total Immersion day features the music of Jonathan Harvey on 28th January 2012

Archive
1 | ... | 47 | 48 |

49

| 50 | 51 | ... | 56 |