Other Resources

News Archive

A relatively quiet month in terms of CD releases, but one nevertheless marked by some interesting finds.
Naxos, as ever, has released a clutch of new recordings. Two of these are in its continuing American Classics series: a collection of Hailstork orchestral music, including American Port of Call, Symphony No. 1 and 3 Spirituals with the Virginia Symphony Orchestra and Chorus under the baton of JoAnn Falletta; and Leshnoff chamber music - String Quartet No. 2, Seven Glances at a Mirage, Cosmic Variations on a Haunted Theme and ...without a chance - played by the Carpe Diem String Quartet and Opus 3 Tri. Both make for interesting listening, the Hailstork richly accessible in the manner of film music, the Leshnoff imagined with a fine ear for instrumental sonority that, especially in a work like ...without a chance, evokes something of Javanese Gamelan.
These composers are balanced by two stalwarts of the European tradition. Penderecki's Fonogrammi, Horn Concerto, Partita, The Awakening of Jacob, Anaklasis and De natura sonoris, are played by the Warsaw Philharmonic under Wit; Messiaen's Et exspecto resurrectionem mortuorum, Le tombeau resplendissant and Hymne by the Lyon National Orchestra under Markl. Whilst generally dark in tone, the Penderecki programme shows the wide range of influences upon the composer, from his use of new sonorities associated with his avant-garde days, to neo-romanticism and jazz. The Messiaen programme is dominated by Et expecto, his profound rumination on two world wars. The other two pieces, are earlier works that, especially in Le tombeau replendissant, written when he was 23, show his remarkable precocity
I was once told by a respected musical figure that Shostakovich wasn't a great composer. That immediately sent me back to listen to my favourite work of his, the Fourth Symphony. It is a work of extraordinary range and transcendental power, easily confirming that his reputation is very much deserved. I've always loved Simon Rattle's hard-driven recording of the work with the CBSO on EMI, but Esa-Pekka Salonen's live recording of the work with the Los Angeles Philharmonic just released on DG is also worth checking out, especially as it is paired with a remarkable premiere recording of a recently discovered and reconstructed operatic prologue, Orgango.
NMC have just launched their Debut Discs project, which offers emerging composers an international platform for their work. They are being supported by Peter Maxwell Davies, who spoke eloquently on the launch day about the initiative. The first three discs in the series were launched this month, featuring the works of Huw Watkins, Dai Fujikura and Sam Hayden. The new recordings are available on Spotify, though some tracks are withheld in order to encourage you to buy. For those interested in the physical product, the CDs are handsomely produced with striking cover designs by students from Central Saint Martins College of Arts and Design. Composers who will feature in future releases include Helen Grime, Joseph Phibbs, Ben Foskett, Richard Causton and Charlotte Bray.
C:T talks to New York-based pianist Molly Morkoski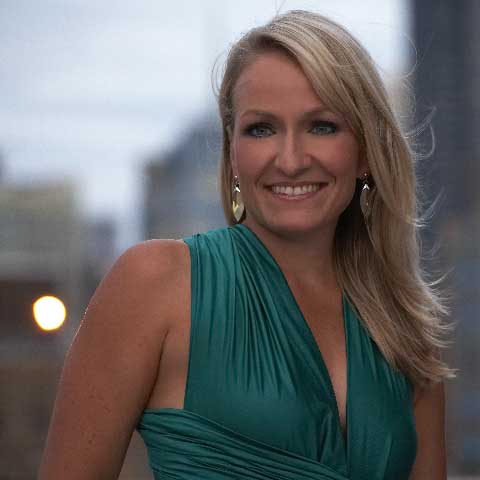 Molly Morkoski
Tell us something about your background.

I'm a pianist living and working in New York City. I moved to NYC on September 01, 2001 and, needless to say, that time was the most important historical moment in this city's history. I have many memories of that time, and all the years since, which give me ample reasons to be here and to stay here making music.

In the months that followed 9/11, however, it was relatively unclear to me whether I should stay and make New York City my home. But, in March of 2002, I became involved in a relatively new series at Carnegie Hall on the "Elliott Carter workshop" directed by Oliver Knussen, and subsequently, several other workshops since. I also became involved on their "Making Music" series and have had the opportunity, as a result, to meet many acclaimed composers, conductors, and performers and have made lasting, life-long bonds with several composer peers. As I worked to create a life in music in NYC during the years following, I continually reached out to many of the musical friends (now living in NYC) that I had met during my academic and festival years. It has never ceased to amaze me how small and generous the musical community is.

Tell us about your life prior to New York City.

I grew up in a small, mountain town in North Carolina. I started piano studies just before I turned 7 years old, and became more serious about my studies around 11 or 12, when I decided that I wanted music to be my life and career. I went to an undergraduate program at the University of North Carolina at Chapel Hill, and, after successfully completing it, went directly on to a master's degree program at Indiana University in Bloomington. After that, I went to study and earn my doctorate degree with Gilbert Kalish at Stony Brook, NY. I attended many of the more famous American summer festivals such as Aspen, Tanglewood, and Norfolk and a few other more specialized new music festivals along the way, like Bang on a Can's North Adams festival. Towards the end of my doctorate degree, and after working one summer with John Adams and David Robertson and a few of the Ensemble Contemporain members in Aspen, I applied for a Fulbright to apprentice with EIC in Paris and was awarded the grant and the opportunity to go and live abroad. It was a tremendous experience living in St. Germain-des-Près and experiencing the music scene and the life in Paris. After the experience of city living for the first time, I decided to move to New York City, which I did.
>> Click here to read the rest of the interview and to hear Molly playing Charles Wuorinen's Blue Bamboula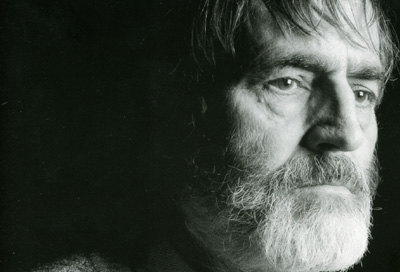 Helmut Lachenmann. The latest composer to feature in Tom Service's guide to contemporary music.
I recommend checking out Tom Service's excellent and evolving guide to contemporary music on the Guardian website. It started at the end of April and, during the course of a year, promises to give an introduction to a new composer each week. To qualify, a composer must either have been born within the last one hundred years or be still alive.
The list of composers is prefaced by a passionate defence of new music that deserves to be widely read. I especially love the comment about the willingness of children, who don't come to music with any baggage, to engage with more 'difficult' works.
The guide so far includes portraits of: Elliott Carter (the only composer not born within the last one hundred years who still qualifies for inclusion), Pauline Oliveros, Harrison Birtwistle, John Zorn, Judith Weir, Oliver Knussen and Helmut Lachenmann. Each also contains a rich range of embedded links, including some to full performances of works on You Tube.

I did - just - manage to update CT's concert directory in time for June a few days ago. However, I also wanted to point out a few festivals that take place this month, especially since, on the whole, I have not included their concerts in that listing. I would have done this yesterday, but instead watched the rather splendid barge procession on the Thames, a day dampened only slightly by the bad weather and the disappointing TV coverage. I was especially surprised that the BBC didn't seem to have thought of putting a microphone on any of the music barges. I didn't catch any of the New Water Music.
There are couple of interesting festivals on the continent this month. The first, the KunstFestSpiele Art and Drama Festival, is already underway, but continues until 17th June. Taking place in the beautiful Royal Gardens of Herrenhausen, Hanover, there is much to enjoy in the rest of the festival, including the BBC Singers performing Britten, Bitwistle and Stevie Wishart on 7th June; the pianist Marino Formenti playing Liszt, Kurtag, Pesson, Nancarrow and Rihm on 9th June and Evelyn Glennie performing new works with the Tapei Chinese Orchestra on 17th. The short Zeit Für Neue Musik festival takes place in the Kammermusiksaal der Firma Steingraeber & Söhne, Bayreuth from 21st June to 24th and includes works by Cage, Andriessen, Ligeti. Tober-Vogt, Bartok and others.
In the UK, the St. Magnus International Festival runs from 22nd to 27th June. It includes the chance to hear Marc Neikrug's harrowing Through Roses and Maxwell Davies' Miss Donnithorne's Maggot on the first day; Davies' Ojai Festival Overture, Alasdair Nicholson's Backward Glances on 23rd; Distance and Enchantment by Judith Weir, dansmusik by Alasdair Nicolson on 24th; and the world premiere of a new work by Arne Gieshoff on 26th and of Paul Crabtree's Utopian Visions on 27th. The Aldeburgh Festival, finally, runs from 8th-24th June. Highlights include Oliver Knussens's Where the Wild Things Are and Higglety Pigglety Pop! on 8th June and, on various dates, premieres by Elspeth Brooke, Jonathan Dove, Oliver Knussen, Kurtag, Barnabas Dukay, Carter and even the European premiere of a Charles Ives' work, his vast, unconventially orchestrated and unfinished Universe Symphony. The complete programme can be viewed here.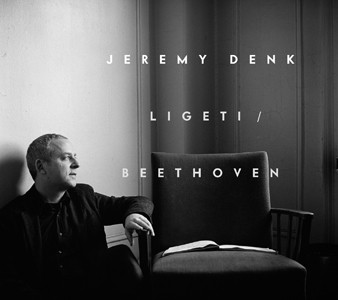 I've spent the last few days listening to a couple of new CDs. The first involves violinist Hilary Hahn, whose recording of Ives violin sonatas I reviewed a few months back. This time she has teamed up with pianist Hauschka (Volker Bertelmann) in a new recording on DG entitled Silfra, named after a geographical feature near Rekjavik, where the North American and Eurasian tectonic plates meet. To some degree this is a metaphor for the disk, since it represents a meeting of two very distinct musical personalities. The disk is, however, a crossover with a difference. Hahn is leaving her normal comfort zone not so much in terms of genre: whilst Hauschka's recordings do owe a great deal to more popular styles such as house music (listen, for example to his incredibly catchy disk Salon des Amateurs), he is also linked to mainstream composition via his use of prepared piano in the manner of Cage. For Hahn, however, this represents new territory in that the recording is more or less improvised.
The partnership between the two began back in 2009 and in the intervening period they have been meeting for free-form improvising sessions. This disk is the fruit of that collaboration. Many will find much to admire. Perhaps taking the lead from the rich range of sounds Hauschka elicits from his instrument, Hahn responds by eschewing the warmth of her instrument in favour of a hard sound often devoid vibrato. Instead we are treated to almost inaudible pizzicatos, fleeting scrapings, high harmonics, tremolando sul ponts, relieved by only the occasional melody. The music is skilfully improvised, even if I found it often harmonically static and perhaps a little too reliant on textures that gradually accumulate counterpoints. The result is a pool of ideas that is, perhaps, a little too easy to take in one go. It's all very Zen and I can see why the marketing people are having a field day, trumpeting the release of a vinyl special edition and a world tour. To my own mind I prefer something with a bit more meat.
And if it is meat you're after, why not check out Jeremy Denk's premiere recording on Nonesuch consisting of Ligeti Piano Etudes Books One and Two paired with Beethoven's Piano Sonata No. 32 in C Minor. It feels pointless trying to explain in words the brilliance of Ligeti's Etudes, so I'll simply say that, if you don't know them, go and buy this recording immediately. Denk plays with complete technical and aesthetic authority in this demanding repertoire and, whilst the recording doesn't supplant Pierre-Laurand Aimand's also superlative recording on Sony, many will prefer this disk because of the intelligent placement of the Beethoven mid-programme. Ligetians will want both.
Other releases
Releases on Naxos include: a new recording of Bartok's Concerto for Orchestra and Music for Strings, Percussion and Celesta with the Baltimore Symphony Orchestra under Marin Alsop; Songs for Lada and To the New World by Belarus-born composer Alla Borzova; a disk of Richard Danielpour symphonic and choral music with the Seattle Symphony Orchestra and Chorale under Gerard Schwatz; a new recording of Britten songs performed by Iain Burnside and Roderick Williams; Gorecki's Concerto-Cantata and other works with the Warsaw Philharmonic under Antoni Wit; three orchestral pieces by Morton Gould with the Seattle Symphony again under Schwarz; and Maxwell Davies' Symphony No. 2 and St. Thomas Wake with the BBC Philharmonic under the composer. As well as the 20x12 recordings mentioned in my last blog post, NMC have also released a recording of music, including Colossos or Panic, by Alexander Goeher with BCMG under Oliver Knussen. DG and Decca are also reissuing a number of interesting recordings at the moment that are worth checking out. These include: Cage Sonatas and Interludes, Birtwistle's The Triumph of Time, Berio's Sinfonia, Varese's Ameriques, Stockhausen's Gruppen and Steve Reich's Drumming.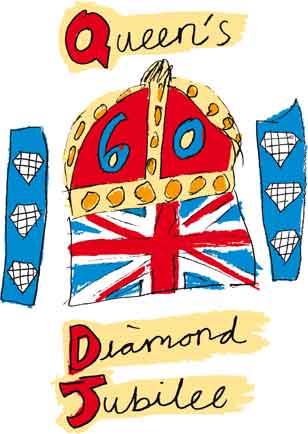 A summer of flag waving begins in a week with the official celebrations of the Queen's Diamond Jubilee on 2-5th June, followed, on July 27th, by the opening of the London Olympics.
For those who prefer their celebrations to be a little more cultural than bunting and beer, however, it's good to see that both celebrations have involved the commissioning of new music. The barge procession on the Thames on June 3rd will include the premiere of the New Fireworks Music by a group of film music composers that include Anne Dudley, Graham Fitkin, Gavin Greenaway, Christopher Gunning, Adrian Johnston, John Lunn, Julian Nott, Jocelyn Pook, Stephen Warbeck and Debbie Wiseman. I think some movements have already been premiered on Radio 3. I missed this, however, and so am looking forward to hearing it on the day. A recording of the work is due to be released on 28th May.
Given the amount of money that the Olympic Games has sucked up, one suspects, at least in part, from arts organizations, it is nice to see a few crumbs being thrown back to composers. A full programme of these events can be viewed here. One of the most interesting of the projects is entitled 20x12, and involves the commissioning of twenty new sport inspired works. More information, and the composers involved, which include CT's founder David Bruce, can be found on the NMC website. So far four of these pieces have been released as recordings (also available via Spotify): Howard Skempton's Five Rings Triples, Sally Beamish's Spinal Chords, Luke Carver Goss's Pure Gold: A 4x4 Relay Race and Anna Meredith's Hands Free. I especially enjoyed Beamish's work, a simple but effective setting of Melanie Reid's moving account of becoming paralysed. There is a chance to hear all of the 20x12 works at the Southbank Centre during the weekend of 13th-15th June.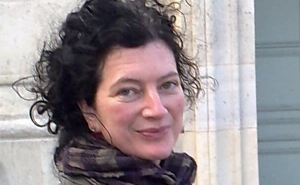 Susanna Eastburn has been appointed as new Chief Executive for Sound and Music. Eastburn is currently Director, Music, Arts Council England and has an impressive track record in the arts sector, including five years as Artistic Director and Chief Executive of the Huddersfield Contemporary Music Festival, a fellowship of the Clore Leadership Programme, Executive Producer of London International Festival of Theatre and Chair of SPNM. She has also worked in music publishing and as a Governor of Leeds College of Music.
Given that her appointment comes at a difficult time for SaM, with falling funding and criticism from composers, there will be many watching her progress, especially since, as Chair of SPNM, she played a crucial part in its incorporation into the new organization. It is worth checking out this video from 2010 to hear her rationale for this move. Some may find her arguments unconvincing, especially given that she describes that with SPNM 'there was no immediate urgency to change our position. It was performing very well. It was doing a great range of activity. It had a clear mission and purpose'. The board's rationale, however, was that SPNM 'had reached its capacity...it was at the top of what it could do and could go no further and there was a sense that we wanted to do more for new music.' Many would say that SaM has failed in this mission. Susanna Eastburn's recognition of the good work that SPNM did and a presumed desire to see that its incorporation is a success might, however, mark a turning point for the organization.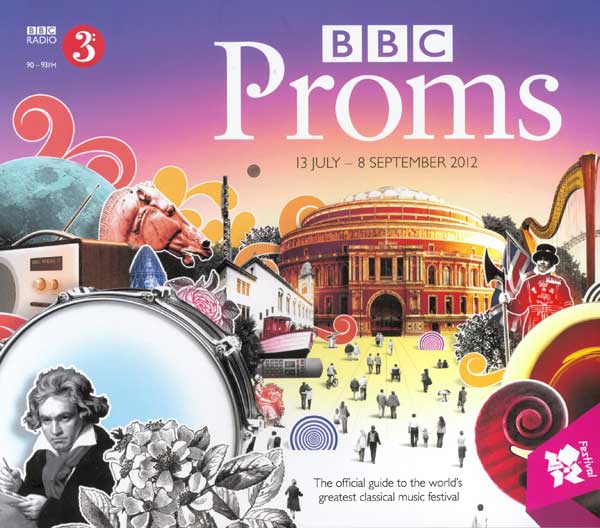 Now here's a funny thing. Last year the BBC Proms website had an excellent guide to the new music that was to appear during the season. This year we have all manner of categories, including 'Classical for starters', 'For families', 'World music and jazz' and even 'For poets', but nothing to show concerts featuring living composers. Your best bet for finding new music is to take a look at their listing of all composers, following the links to the concert in which their music appears. Alternatively, here's my own quick summary and a few picks.
The 2011 season featured a great deal of music by Frenchmen, especially by one of my favourite composers, Henri Dutilleux. Given the theme, however, it was surprising to see no Pierre Boulez on offer, which caused me to half-seriously wonder whether it was because Dutilleux and Boulez have a history of not getting on. This year, quelle surprise, there is plenty of Boulez but no Dutilleux. Four of these concerts - on 20th, 21st, 23rd and 24th July - take place under the baton of Daniel Barenboim with the West-Eastern Divan Orchestra. The works, Derive 2, Dialogue de l'ombre double, Mémoriale ('...explosante-fixe..' Originel), Messagesquisse and Anthèmes 2 all appear between a complete survey of Beethoven symphonies (except for No. 9, which appears in a separate concert). There is also a chance to hear Boulez conduct members of the West-Eastern Divan Orchestra on 26th July in his iconic Le marteau sans maître, this time paired with Beethoven's Piano Quintet in E flat major.
I've counted a healthy 11 world, 3 UK and 3 London premières this year. Heading the first category is James Macmillan's new work Credo, performed by three Proms-debuting choirs accompanied by BBC Philharmonic under the baton of Juanjo Mena on 7th August. Also a big name, Mark-Anthony Turnage's short Canon Fever receives its world première with the BBCSO on the First Night (13th July). Both these concerts will be broadcast on BBC television. Simon Bainbridge's The Garden of Earthly Delights, receives its first outing in the afternoon of 18th August with Birmingham Contemporary Music Group. That concert also features the music of Alexander Goehr and Oliver Knussen. Also standing out for me was the première of Helen Grime's Night Songs, with BBC National Orchestra of Wales, this time with Knussen holding the baton. I interviewed Helen Grime, an up-and-coming composer well worth checking out, for CT a few months ago. Other brand new works this year are: Fung Lam's Endless Forms on 18th July; Julian Philips' Sorowfull Songes on 23rd July; Benedict Mason's meld on 28th July; Elaine Agnew's Dark Hedges on Saturday 4th August; Thea Musgrave's Loch Ness - a Postcard from Scotland on 5th August; Brian Elias's Electra Mourns on 11th August; Gavin Higgins' Der Aufstand and Gavin Bryars' After the Underworlds on 12th August; and Eric Whitacre's Higher, Faster, Stronger and Imogen Heap's The Listening Chair on 29th August.
UK premières are: Michael Finnissy's Piano Concerto and Harrison Birtwistle's Gigue Machine in an afternoon concert on 11th August that also includes Brian Ferneyhough's Prometheus; and Kaija Saariaho's Laterna magica on 17th July. London premières are: Nico Muhly's Gait on 4th August; James MacMillan's Olympic Fanfare on 5th August; and Maxwell Davies's Symphony No.9 on 23rd August. The Muhly is with the National Youth Orchestra, who will also be playing Varèse's Tuning Up, Messiaen's Turangalila Symphony and Anna Meredith's HandsFree.
One purely personal pick to finish. The late-night concert on 14th August contains a clutch of marvellous pieces. Whilst I don't know Xenakis's Phlegra or Andriessen's De snelheid, there is a not-to-be missed chance to hear (preferably to see as well) Ligeti's Poèmes symphonique for 100 metronomes, a work that, in both its elegant simplicity and frightening complexity, rather sums up the composer's thinking at the time. Jonathan Harvey's Mortuous Plango, Vivos Voco is now something of a modern classic. Written for eight track tape and using the sound of Winchester Cathedral's tenor bell and the treble voice of the composer's son (who, at the time, was a chorister there), it is a work of ravishing beauty. Finally, there is the chance to 'hear' Cage's always-provocative piece of non-music (or is it?), 4'33''.
I've just updated CT's concert listings for May. I haven't, however, included details for three interesting festivals that will be taking place this month, which instead I shall write about here.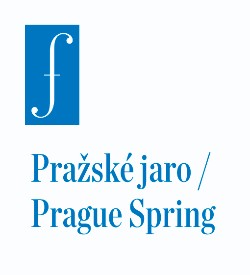 The Prague Spring International Music Festival (12th May to 3rd June) contains much to interest new music lovers. There is the chance to hear two masterpieces of twentieth-century opera: Stravinsky's The Rake's Progress on 22nd May and Benjamin Britten's Gloriana on 25th May. Several concerts also include world premières. There is Petr Kofron's Imaginári symphonie and Ivan Acher's Iz iz a mam dz I t'ing in a John Cage tribute concert on 14th May; a new Vit Zouhar chamber work on 15th May; Jiri Kaderabek's C (Czech première) on 21st May; and Lukas Sommer's Letter to Father, Concerto for Flute and Chamber Orchestra on 28th May.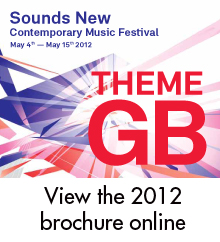 The Sounds New Contemporary Music Festival in Canterbury (4th - 15th May) is titled 'Theme GB', the emphasis being on contemporary British music. There are a number of significant works on the programme, including John Taverner's Magnificat, Jonathan Harvey's Bhakti, Thomas Adès' Arcadiana and Peter Maxwell Davies' A Mirror of Whitening Light. There is also a chance to hear Peter Maxwell Davies in conversation on 4th May. John Croft's new chamber opera A Fury's Curses also receives its première on 10th May.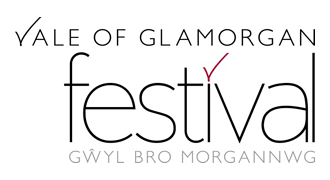 In Wales, the Vale of Glamorgan Festival (1st May-11th May) has moved from early autumn to this new springtime slot. It marks two significant birthdays - Philip Glass's 75th (concerts including The Mavron Quartet on 6th May and Gilt Ensemble) and Per Norgard's 80th (concerts including Ars Nova Copenhagen) - as well as exploring the music of Gavin Bryars (Gavin Bryars Ensemble), Craig Vear (Open Work Ensemble), Qigang Chen (concerts including BBC National Orchestra of Wales on 4th May and 11th May) and a number of his Chinese contemporaries.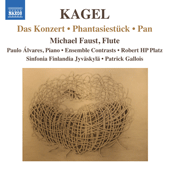 KAGEL, M.: Das Konzert/ Phantasiestuck / Pan (M. Faust, Alvares, Ensemble Contrasts, R. HP Platz, Sinfonia Finlandia Jyvaskyla, P. Gallois). Naxos 8.572635

The more I read contemporary music reviews and CD notes, the more I realise that many of them say next to nothing of interest on the topic they are supposed to be illuminating. The classic method of writing about a piece of contemporary music is to start with a long piece of biography that adds nicely to the word count. It is then followed by a flowery description of the general nature of the music, or a bar-by-bar description that actually exhibits little understanding of the actual shape of a piece.

Sometimes the poor writer has good reasons for doing this. He or she may be writing about a well-respected grandee of contemporary music and so doesn't want to rock the boat. And the biggest fear one has when writing about contemporary music is displaying one's own ignorance. What do you mean you can't hear that repeating serially transformed motive? Didn't you realise that it wasn't out of tune but written in eighth tones? Rather than try to say anything too firm we resort to generalisations.

After some good background notes, including excellent observations that place the music of Kagel in the context of postmodernism, we get the following description of Das Konzert in the sleeve notes to this new disk on Naxos:

Over pizzicato rhythms and gentle harmonic clusters, the flute unfolds a capricious yet evocative melodic line that weaves its way in and out of the strings' translucent backdrop. The on-going contribution from the tom-toms and woodblock adds to the variety of the overall texture, while the strings form ghostly ostinato patterns which gradually assume a more openly expressive manner as the soloist has recourse to flutter-tonguing among other playing techniques.

And so it goes on. Descriptive writing, that in its lack of even any Toveyesque analytical value tells an interesting story. The fact is that, despite the endlessly fascinating textures and use of extended techniques, the attractive mixture of new and old harmonic and melodic patterning, I, I suspect like the CD note writer, was often left scratching my head as to the wider shape of this often episodic music. Das Konzert, described as 'Kagel's typically oblique response to writing a flute concerto' in particular, feels like a series of highly felicitous but unconnected 'moments'. Phatasiestuck, which is presented twice on this disk, one version for flute and piano, the other with the addition of a string quartet and clarinet, starts with a jaunty rhythmic exchange between soloist and pianist (I write here of the piano/flute version). There follows a little section for flute multiphonics and then a brilliantly witty martial exchange with the flute blowing though the instrument (not producing a note and sounding rather like a snare drum) and the pianist tapping the body of the instrument. There follows sections of folksy music that evoke Petrushka. It is all great fun, but, frustratingly, I couldn't always connect each idea into a wider narrative. Pan, on the other hand, perhaps because of its brevity, made much more purely musical sense to me, its opening major and minor five-note scale on piccolo forming the basis of a continuous variation, with much of the quartet writing making reference to familiar chamber music gestures. Perhaps, with more time, I might have reached a similar conclusion for the other works on this disk but, as I write, and unless you are a Kagel aficionado (in which case don't hesitate), I'd Spotify rather than buy.

The rest of the month's releases

Other than the Kagel release, on Naxos there are four other recordings of interest this month: Weinberg's Symphony No.6 and Rhapsody on Moldavian Themes with the St. Petersburg State Symphony Orchestra conducted by Vladimir Lande; Khachaturian's Gayane Suite No. 2 and Spartacus Suite no. 2 and Prokofiev's Cinderella Suite No. 1 with the St. Petersburg and Ukranian State Symphony Orchestras; Messiaen's Visions de l'Amen and Debussy's En blanc et noir featuring pianists Ralph van Raat and Austbi Hakon; and a selection of Stravinsky works for Violin and Piano featuring Carolyn Huebl and Mark Wait. Nimbus has released a new disk of twentieth-century works for cello and strings featuring the music of Lutoslawski, Maconchy, Hindemith, Patterson and Kopytman played by cellist Raphael Wallfisch. On Hyperion there is a new recording of Bob Chilcott's Requiem and other works given by Wells Cathedral Choir under Matthew Owens. DG has released two excellent compendiums of what, I presume, are previous recordings by Boulez (unless he's been very busy recently). The first features the music of Messiaen over ten CDs. The second the music of Debussy and Ravel over six. At £35.99 and £26.99 respectively they look to be excellent value. Follow my links for more information. There are, finally, two interesting recording on NMC to check out: Alexander Goehr's Colossos or Panic and other works with Claire Booth, Hilary Summers, BCMG, BBCSO, ASKO and Schönberg ensembles conducted by Oliver Knussen (currently available for pre-order); and a new disk of chamber music by Rob Keeley featuring nine performers including the composer on piano.

Archive
1 | ... | 47 | 48 |

49

| 50 | 51 | ... | 60 |