Other Resources

News Archive
I've just updated CT's concert listings for May. I haven't, however, included details for three interesting festivals that will be taking place this month, which instead I shall write about here.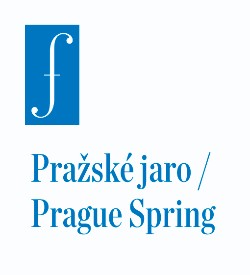 The Prague Spring International Music Festival (12th May to 3rd June) contains much to interest new music lovers. There is the chance to hear two masterpieces of twentieth-century opera: Stravinsky's The Rake's Progress on 22nd May and Benjamin Britten's Gloriana on 25th May. Several concerts also include world premières. There is Petr Kofron's Imaginári symphonie and Ivan Acher's Iz iz a mam dz I t'ing in a John Cage tribute concert on 14th May; a new Vit Zouhar chamber work on 15th May; Jiri Kaderabek's C (Czech première) on 21st May; and Lukas Sommer's Letter to Father, Concerto for Flute and Chamber Orchestra on 28th May.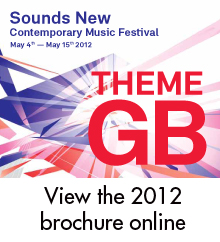 The Sounds New Contemporary Music Festival in Canterbury (4th - 15th May) is titled 'Theme GB', the emphasis being on contemporary British music. There are a number of significant works on the programme, including John Taverner's Magnificat, Jonathan Harvey's Bhakti, Thomas Adès' Arcadiana and Peter Maxwell Davies' A Mirror of Whitening Light. There is also a chance to hear Peter Maxwell Davies in conversation on 4th May. John Croft's new chamber opera A Fury's Curses also receives its première on 10th May.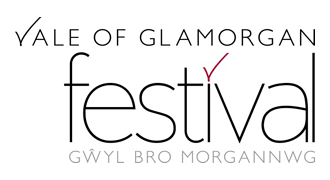 In Wales, the Vale of Glamorgan Festival (1st May-11th May) has moved from early autumn to this new springtime slot. It marks two significant birthdays - Philip Glass's 75th (concerts including The Mavron Quartet on 6th May and Gilt Ensemble) and Per Norgard's 80th (concerts including Ars Nova Copenhagen) - as well as exploring the music of Gavin Bryars (Gavin Bryars Ensemble), Craig Vear (Open Work Ensemble), Qigang Chen (concerts including BBC National Orchestra of Wales on 4th May and 11th May) and a number of his Chinese contemporaries.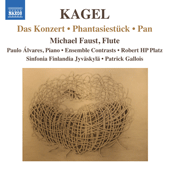 KAGEL, M.: Das Konzert/ Phantasiestuck / Pan (M. Faust, Alvares, Ensemble Contrasts, R. HP Platz, Sinfonia Finlandia Jyvaskyla, P. Gallois). Naxos 8.572635
The more I read contemporary music reviews and CD notes, the more I realise that many of them say next to nothing of interest on the topic they are supposed to be illuminating. The classic method of writing about a piece of contemporary music is to start with a long piece of biography that adds nicely to the word count. It is then followed by a flowery description of the general nature of the music, or a bar-by-bar description that actually exhibits little understanding of the actual shape of a piece.
Sometimes the poor writer has good reasons for doing this. He or she may be writing about a well-respected grandee of contemporary music and so doesn't want to rock the boat. And the biggest fear one has when writing about contemporary music is displaying one's own ignorance. What do you mean you can't hear that repeating serially transformed motive? Didn't you realise that it wasn't out of tune but written in eighth tones? Rather than try to say anything too firm we resort to generalisations.
After some good background notes, including excellent observations that place the music of Kagel in the context of postmodernism, we get the following description of Das Konzert in the sleeve notes to this new disk on Naxos:
Over pizzicato rhythms and gentle harmonic clusters, the flute unfolds a capricious yet evocative melodic line that weaves its way in and out of the strings' translucent backdrop. The on-going contribution from the tom-toms and woodblock adds to the variety of the overall texture, while the strings form ghostly ostinato patterns which gradually assume a more openly expressive manner as the soloist has recourse to flutter-tonguing among other playing techniques.
And so it goes on. Descriptive writing, that in its lack of even any Toveyesque analytical value tells an interesting story. The fact is that, despite the endlessly fascinating textures and use of extended techniques, the attractive mixture of new and old harmonic and melodic patterning, I, I suspect like the CD note writer, was often left scratching my head as to the wider shape of this often episodic music. Das Konzert, described as 'Kagel's typically oblique response to writing a flute concerto' in particular, feels like a series of highly felicitous but unconnected 'moments'. Phatasiestuck, which is presented twice on this disk, one version for flute and piano, the other with the addition of a string quartet and clarinet, starts with a jaunty rhythmic exchange between soloist and pianist (I write here of the piano/flute version). There follows a little section for flute multiphonics and then a brilliantly witty martial exchange with the flute blowing though the instrument (not producing a note and sounding rather like a snare drum) and the pianist tapping the body of the instrument. There follows sections of folksy music that evoke Petrushka. It is all great fun, but, frustratingly, I couldn't always connect each idea into a wider narrative. Pan, on the other hand, perhaps because of its brevity, made much more purely musical sense to me, its opening major and minor five-note scale on piccolo forming the basis of a continuous variation, with much of the quartet writing making reference to familiar chamber music gestures. Perhaps, with more time, I might have reached a similar conclusion for the other works on this disk but, as I write, and unless you are a Kagel aficionado (in which case don't hesitate), I'd Spotify rather than buy.
The rest of the month's releases
Other than the Kagel release, on Naxos there are four other recordings of interest this month: Weinberg's Symphony No.6 and Rhapsody on Moldavian Themes with the St. Petersburg State Symphony Orchestra conducted by Vladimir Lande; Khachaturian's Gayane Suite No. 2 and Spartacus Suite no. 2 and Prokofiev's Cinderella Suite No. 1 with the St. Petersburg and Ukranian State Symphony Orchestras; Messiaen's Visions de l'Amen and Debussy's En blanc et noir featuring pianists Ralph van Raat and Austbi Hakon; and a selection of Stravinsky works for Violin and Piano featuring Carolyn Huebl and Mark Wait. Nimbus has released a new disk of twentieth-century works for cello and strings featuring the music of Lutoslawski, Maconchy, Hindemith, Patterson and Kopytman played by cellist Raphael Wallfisch. On Hyperion there is a new recording of Bob Chilcott's Requiem and other works given by Wells Cathedral Choir under Matthew Owens. DG has released two excellent compendiums of what, I presume, are previous recordings by Boulez (unless he's been very busy recently). The first features the music of Messiaen over ten CDs. The second the music of Debussy and Ravel over six. At £35.99 and £26.99 respectively they look to be excellent value. Follow my links for more information. There are, finally, two interesting recording on NMC to check out: Alexander Goehr's Colossos or Panic and other works with Claire Booth, Hilary Summers, BCMG, BBCSO, ASKO and Schönberg ensembles conducted by Oliver Knussen (currently available for pre-order); and a new disk of chamber music by Rob Keeley featuring nine performers including the composer on piano.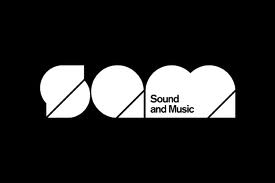 So did anyone sign the open letter to Sound and Music? I received a copy a couple of weeks ago, but in the confusion of moving house forgot about it. The letter, viewable here, must have been uncomfortable reading for SAM, since it effectively shows the organisation to be rejected by the very constituency it is supposed to serve. That view is leant weight by the number (250) and profile of its signatories (including Sir Harrison Birtwistle, Sir Peter Maxwell Davies, Julian Anderson, George Benjamin, Sir Richard Rodney Bennett, Martyn Brabbins, Michael Finnissy, Anthony Gilbert, Steven Isserlis, Oliver Knussen, Paul Mealor, Thea Musgrave and Judith Weir). The document went public in the Guardian on 30th March in a blog post by Colin Matthews entitled 'Why Sound and Music is failing today's composers'. That and the responses to his post on the same page are essential reading.
When I received the letter I was unsure what to make of it. I became aware of one of the forerunners of SAM during my student days, with several unsuccessful applications to the SPNM shortlist. Despite my failures, I thought, and still think, that the idea behind the shortlist was brilliant: a panel of highly regarded professional composers reading through a selection of anonymous scores. The composers whose works were considered 'best' were then nurtured over the course of their three years on the SPNM shortlist. A friend of mine got on the list, and was afforded some marvellous opportunities. I paid my SPNM fees each year, and tried to get on the list. Composers need to live in hope.
I heard about the amalgamation of SPNM into SAM at an SPNM organised composing with technology day. Apart by being stupefied by the name -- 'S&M', what on earth were they thinking of? -- I got the impression that the opportunities offered by SPNM would be automatically incorporated into SAM. I joined SAM specifically to apply to the new 'SAM' shortlist. It never appeared. Now I'm not entirely sure whether I'm still a member. I may be if I left a direct debit running. As such, the elimination of the shortlist was possibly a bad financial as well as artistic decision. Though shortlist application was open to non-members (through an appropriate fee), the competition itself was a great incentive to pay for membership. With last year's huge cut in funding to SAM, I wonder whether there is, indeed, a paying membership shortfall that is much missed.
What of the other criticisms in the open letter? I'm not really qualified to comment on the proportion of support offered to sonic art as compared to notated music. The letter rightly points out that the former is worthy of support, but the balance has become skewed unfairly in favour of it. All I can say is that I do receive a lot of bumph from SAM (I'm obviously still on a mailing list) and there seems to be a high proportion of opportunities levelled solely at sonic artists. This is a subjective view, however, so doesn't really constitute evidence. The criticism regarding the elimination of the BMIC seems to be better answered by SAM in their response to the open letter and in the comments section beneath the Guardian article. It points out that the BMIC collection was actually warehoused in 2007 because there were insufficient funds to keep it in London. It is SAM that has secured its future at Huddersfield University. Also on the positive side, I would agree that SAM's Embedded projects are a success. Another friend of mine successfully applied for one of these recently and had a new work played by the BBCSO on Hear and Now. These kinds of opportunities are priceless.
I do have one specific criticism of the types of opportunities offered by SAM that was not really covered in the open letter, however. The BBCSO Embedded project was limited to composers of a certain age (35 and under, I seem to remember). Subsequent projects, instead of giving a specific age, stipulated that they were for composers 'at the beginning of their careers'. This would also seem to imply for younger composers. I've got nothing against promoting and nurturing the young, but SAM, like everyone else, appears to be fixated with it. The other projects they list in their response to the open letter are indicative of this: the Sound and Music Summer School for 14-19 year-olds and the minute of listening project in schools. As I approach the grand old age of 40 I can see composing opportunities like those offered by Embedded drifting out of my reach. The great thing about the SPNM shortlist was that it was anonymous and open to all, regardless of age. It was a great leveller. In this youth obsessed age, what would have become of a late-bloomer in the mould of Janacek?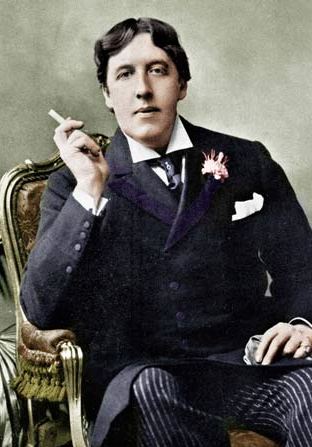 A little belatedly, perhaps, I've just updated the CT concert diary for April. As ever, the list is not exhaustive, and members are encouraged to add their own concerts to the list. It's a pretty good way of getting some free advertising, especially since the concert also appears on CTs 'Concert Listings Today and Tomorrow' pane on the website homepage.
Three concerts and two events stand out for me in this month's list. Not to be missed is Gerald Barry's already well-received setting of Oscar Wilde's farce masterpiece The Importance of Being Earnest, which receives performances on 26th and 28th of this month. Both will be conducted by Thomas Adès, who calls Barry his 'favourite living composer'. Conlon Nancarrow's brilliant piano rolls are the subject of the London Sinfonietta's concert entitled, appropriately, 'Impossible Brilliance' on 21st April. Many of the mechanical pieces will played in arrangements for human musicians, with the whole broken up with pieces by Cage, Tenney and Ligeti. Also of topical interest is a performance of Gavin Bryars' The Sinking of the Titanic, which will take place on 13th April, the centenary weekend of the disaster. Bryars' work originated in a piece in support of art students at Portmouth in 1969 and has evolved ever since, with each performance bringing fresh insights to the material. Two day-long events also attracted my eye. The first is a Colin Matthews study day on 28th April. I've only listed the concerts that take place on the day, but they are also broken up with two interviews with composer. Check out the Wigmore Hall link in the listing for more information. Also of interest is the Arvo Pärt Total Immersion Day at the Barbican, also on 28th April. I think tickets for the event have been in great demand, so it would be wise to check it out quickly.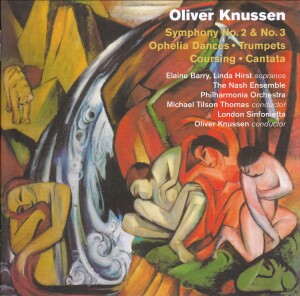 After a crazy couple of weeks, including a PhD viva and the presentation of a paper at the Sacher Perspectives Conference in Cardiff (same day as the Six Nations final - bravo Wales!), I'm happy to be able to get the keyboard beneath my fingers again and do some blogging.
I've always hoped, as an absolute minimum, to write regularly here about new music concerts and CD releases. It keeps me up to date with what is going on and, I hope, provides a useful point of information for visitors to CT. Unfortunately I managed to miss the CD roundup last month, so, completist that I am, I will also include releases from February in this month's roundup.
I've two specific CD picks this month, both of which are available on NMC. The first is a recording of Oliver Knussen's Symphonies No. 2 and 3; Trumpets, for soprano and 3 clarinets; Ophelia Dances, Book 1; Coursing, for chamber orchestra; and Cantata, for oboe and string trio. I've always loved the music of Knussen; he is a composer who, in works such as Flourish with Fireworks and the Horn Concerto, manages to produce a bright, attractive musical surface whilst in no way compromising the artistic integrity of a given work. Those who have got to know him via such pieces might, however, be a little surprised by the works on this disc, which come from a time when he was using classical serial techniques (later works were marked by greater octatonicism and rotational serialism). Whilst, perhaps, less immediately appealing, they still contain Knussen's trademark brilliant orchestration, lively textures and a penchant for plenty of variety in a short span. The First and Second Symphonies, for example, are in 3 and 4 movements respectively, but only last around fifteen minutes each. It's often said about the composer that, even when short, his works feel substantial. It is nowhere more true than in the pieces presented on this excellent disk.
The other recommendation on NMC is Michael Finnissy's Second and Third String Quartet's played by the Kreutzer Quartet. I once attended a seminar given by Finnissy before a pre-concert talk, which featured his English Country Tunes. The often-acid tone of what he said to us was very much present in that piece, ending as it does with the pianist practically crucified on the piano. It is the same here. The Third Quartet, for example, is Finnissy's 'response to the natural world and man's place in it', but, as in English Country Tunes, even passages of relative serenity feel tinged with bitterness. At the end of the quartet the presence of real birdsong seems only to emphasize the 'unnatural' i.e. contrived music of the quartet. Man, he seems to be saying, is an impostor in the natural world.
Quick Roundup
Also new on NMC is a disc of music by Morgan Hayes, including his Violin Concerto with Keisuke Okazaki, conducted by Christopher Austin. Naxos have released a number of interesting recordings over the last couple of months including: a complete survey of the orchestral works of Claude Debussy with Jun Märkl conducting the Orchestre National de Lyon; Pederecki's Sinfoniettas, Oboe Capriccio, 3 Pieces in Old Style and Serenade with the Warsaw Chamber Orchestra conducted by Wit; Ross Harris's Symphonies Nos. 2 and 3 with the Auckland Philharmonia conducted by Letonja; Maxwell Davies's Symphony No. 1 and Mavis in Las Vegas, with the BBC Philharmonic conducted by the composer; and Tadeas Salva's Cello Concerto, 3 Arias, Slovak Concerto Grosso No. 3 and Preludes with various soloists, the Slovak Radio Symphony Orchestra conducted by Marián Lejava. Hyperion have released a new recording of Benjamin Britten's Violin Concerto and Double Concerto played by the BBC Symphony Orchestra under Ilan Volkov; a disk of Shostakovich music for viola and piano with Lawrence Power and Simon Crawford-Phillips; and a collection of choral works by Bo Hansson performed by the Royal Holloway Choir under Rupert Gough. On Nonsuch there is a new disk of music by Vladimir Martynov played by the Kronos Quartet; an intriguing sounding disk of music by Penderecki and Jonny Greenwood; and a new recording of Philip Glass's opera Einstein on the Beach with the Philip Glass Ensemble.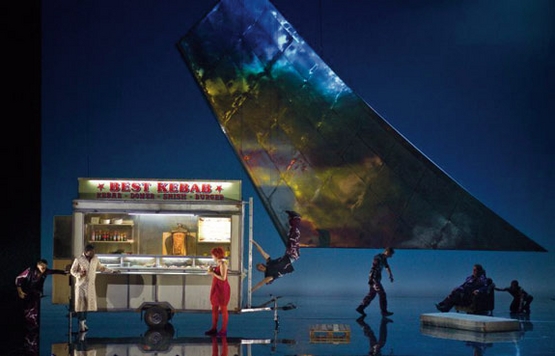 Bregenz Staging of Judith Weir's Miss Fortune
As promised last month, my monthly roundup of concerts has now been moved to CT's own concert diary page. I've just updated the page, which now gives a really good at-a-glance view of what March holds for new music concert-goers. Again, members are encouraged to add their own concerts to this list.
My personal picks start with Judith Weir's new opera, Miss Fortune, which receives its British première on March 12th. You can read more about this in the interview I did with the composer last week. On the subject of opera, also not to be missed is John Adams' The Death of Klinghoffer, which continues its run at ENO with performances on 3rd, 5th, 7th and 9th March. Fans of John Adams also have a world première to look forward to this month with the first outing of his new piece Absolute Jest, to be performed by the San Francisco Symphony Orchestra at Davies Symphony Hall, San Francisco on 15th March along with another world première, Mass Transmission by Mason Bates. Other noteworthy new works include Nico Muhly's Cello Concerto and Owen Pallett's Violin Concerto at the Barbican, London on 16th March; Lyell Cresswell's Concerto for Piano and Orchestra, Samuel Holloway's Fault, Jack Body's Little Elegies and Liza Lim's Pearl, Ochre, Hair String at City Halls, Glasgow on 17th March; and Harrison Birtwistle's Fantasia on all the notes at the Wigmore Hall on 13th March.
My final pick contains a bit of self-advertising: The Sacher Perspetives Concert with the BBC National Orchestra of Wales on 16th March. This is being held in partnership with an academic conference in Cardiff University on 16th and 17th March. The conference papers will all be inspired by research carried out at the Sacher Archive in Basel, the concert will consist of pieces that were commissioned by Paul Sacher. I wrote some time ago about my own visit to the archive with a Mexican colleague, Mauricio Beltrán, to examine the sketch material for Dutilleux's Symphony No. 2. We'll be presenting the quite surprising the results of our research at that conference. Do come along if you're in town!
Christian Morris talks to Judith Weir, whose new opera Miss Fortune will receive its UK première on 12th March at the Royal Opera House.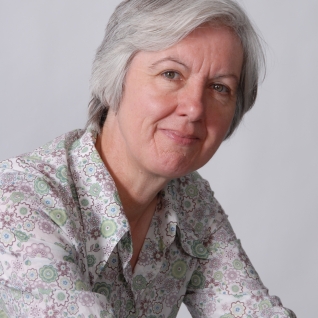 Judith Weir
What drew you to composition? Do you remember your first pieces?

My first pieces were at secondary school. What drew me was finding something that would bring my performing friends together. I played music and I saw it as a fun activity rather than high-level art. I knew a very odd combination of performers. There simply didn't exist the kind of music we needed to play and so I started to devise music that would fit everybody in.

You played oboe in the National Youth Orchestra. Was that something that you considered doing professionally instead of composition?

Difficult to think myself back. If ever I was that way minded I very soon didn't think so. I played okay and, as you say, for a short time I played in the NYO, but never as a leading player and it was very clear to me, meeting top performers, that I wouldn't ever be of that standard and anyway – I knew this from my teacher Robin Miller, who was a leading orchestral musician – I could see that it was a hard life as a player.

You had some lessons with John Tavener whilst at school. Was this as formal as, say, the Bridge-Britten arrangement?

I think it was quite the opposite. He was good enough to have me around to his house probably, in total, about five or six times over a couple of years. I lived in the same outer London suburb as he did and the person that introduced us was my teacher at secondary school, who vaguely knew him. So it was very good of him to give me the time because he was a celebrity young composer, not needing financially to do teaching as most young people do. He would look at what I had done and just make general comments which, nevertheless, were very good, because they were right on the button. I also heard about what he was interested in.
>> Read the rest of the interview here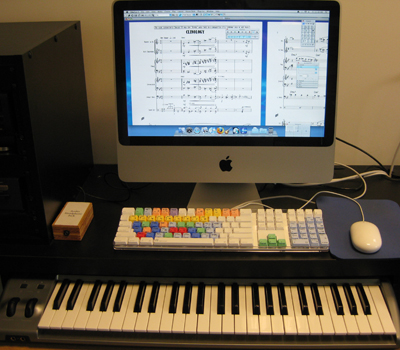 'He fiddles with the keyboard, commanding the computer to play an aria for mezzo-soprano and orchestra...In meekly peeping tones, the computer sings a sinuous, long-breathed melody, twisting and turning over lullaby chords.'
I was astonished when I first read this description of John Adams playing back part of a work in progress to Alex Ross in his The Rest is Noise. In my experience, computers are viewed with some suspicion in composing circles and, as such, the use of the technology is best shared only with friends, as if one were admitting to snorting cocaine. Adams, without shame, uses the playback function of his computer to show off a new piece to a journalist!
The anti-computer argument tends to go something like this: a computer limits the imagination because staff notation is limited; the balance and the sounds are not the same as the real thing, leading to inaccuracies of orchestration; computers can play things humans cannot, leading to music that is too difficult. Anyway, it is implied, writing a piece of music demands god-like talent. As such, computers facilitate the less talented to write music when really they don't deserve to.
I use a computer to compose. I don't see any difference between perfecting a piece of musical material using a piano (like Stravinsky) or a computer (like Adams), except that the computer gives a closer representation of how it might eventually sound. I also think it is perfectly feasible for composers to hear through the sounds their computers make to imagine real instruments playing. The idea that composers write music that is too difficult when using a computer strikes me as bizarre. Errors of range, lack of breathing points etc. are very elementary problems that can be avoided by musically talented schoolchildren. The limitations of Sibelius score playback can, however, be a problem in more advanced contemporary music. Here, a composer has to be honest with himself. If Sibelius is limiting your imagination you have to ditch it. And, as for composers being gods: some are certainly more skilled than others when getting their ideas down on paper, and here natural musical gifts (perfect pitch etc.) count for a lot. Ultimately, however, it is the quality of the final idea that matters.
What follows is a description from three composers of the equipment they use when composing, plus some comments on how they use it. For the record, I use an old laptop PC, a Creative soundcard and Sibelius 4. It's not a very advanced set-up, and, like Max Charles Davies and Liz Lane (below) I hanker after a Mac, especially after a week of trying to install Windows 7, to no avail.
I would be very interested to hear other people's comments, either on the use of computers in the composition process, or simply on the equipment used.
Phillip Cooke. He has had works played across the country by many of the country's top choirs and ensembles. Founder and former director of the London Contemporary Music Group, he has taught composition at Oxford University for several years and is also Head of Composition at Eton College.
The use of computers by contemporary composers is something of a white elephant - most composers use them in some form, but many are reluctant to discuss it. Many of those that do use Sibelius and the like and are happy to mention it, but would baulk at the idea of regular use of the playback function, even if most do use it regularly and discerningly - a strange 'open secret'. There is definitely still the assumption that 'good' composers use manuscript and 'lesser' composers computers.
I use Sibelius, but an archaic version (1.4) that I have used for ten years - many people laugh at me that I don't upgrade, but I'm so used to it, changing would be like trying to write with my left hand. I used to use awful free software before that, but spending the money to buy Sibelius was undeniably a sound decision. I do worry about composers (myself included) writing to the limits of the programme - some things are just so hard to do on Sibelius - doing something as rudimentary as a setting of Preces and Responses took hours of brainpower and struggle.
As for hardware, I have a PC laptop which works well for me - I can move it around for my teaching and try to catch some composing time wherever I am. I don't care about soundcards, or making the playback sound as realistic as possible - I'm used to the awful synthesised sounds and am actually quite attached to them. I can make the distinction somewhere in my brain between what a Sibelius clarinet sounds like (rabid cat stuck in a drainpipe) and what a real one does and I've never had a problem. Even with the awful choir sounds as well. I'm happy with a PC, I'm a creature of habit - I can never find the control button on a Mac.
Max Charles Davies. Former SPNM shortlisted composer. Based in Cardiff, his music has been performed by the BBC Symphony Orchestra, BBC National Orchestra of Wales and at festivals including Cheltenham and Tête à Tête.
Currently, I use Sibelius version 4 in conjunction with Kontakt Player Gold because, even though I only use playback as part of the proof-reading process, I can't stand MIDI sounds, and prefer samples. The reason I have not yet upgraded is largely due to cost - not the programme itself, but the new computer I would need to buy in order to be able to run it. I would dearly love to own a Mac - either an iMac or Macbook Pro, but they are out of my reach financially. Indeed, not owning a later version of Sibelius has made recent freelance editing work tricky, with 'back saving' being a bothersome extra thing for clients to think about, especially when dealing with large numbers of files. So, I do need to upgrade both computer and Sibelius version soon! Sibelius itself is a very intuitive programme, and over the years I've developed an ability to get pieces typeset quickly and to a professional standard. The 'export audio' function is also useful for those musicians who request a mock-up mp3 of a piece, or for doing a quick backing track for teaching purposes.
In addition to Sibelius, I use a Roland R-05 portable recording device to record performances, rehearsals, workshops etc. It's a wonderful piece of kit, and I believe that there are many such devices floating about. I often see composers with them. On my current computer, I use the free programme Audacity to do the most basic bits of editing (mainly cropping and fading in and out). If I upgrade my computer soon, I may save further and eventually invest in a copy of Sonar, which will also enable me to experiment with some electroacoustic composition - an as yet uncharted territory for me personally.
Visit Max Charles Davies's Website
Liz Lane. Composer and arranger. Her works have been played by the Orchestra of Welsh National Opera, Carducci Quartet, Andrew Kennedy, Marlene Ford (USA) and others. As an arranger she worked extensively with the late David Fanshawe.
I use Sibelius 6 at the moment and Finale occasionally. I started with Finale in about 1996, swapping in 2004/5. I have a standard mid-range computer, recently bought, though I wish I had an Apple!
I used to have a top-of-the-range Soundblaster soundcard, but found I just didn't use the functions, so, with the new system, it didn't warrant the outlay. Soundcards are much improved these days and anyway I prefer to rely upon my imagination. Portability isn't an issue for me since I work from home, though I make printouts of work in progress for use at the piano or when I really have to work somewhere else. My keyboard is a tried and tested old Yamaha I bought from a colleague 15 years ago!
I use a HP1015 printer for producing scores, though I will have to replace it soon as Windows 7 doesn't support it. It has good print quality, although creating perfectly aligned pages is often a challenge! I also use a monochrome Samsung ML-1640, a more recent make though the print quality for music isn't so good. I want to buy a new laser monochrome that does duplex well.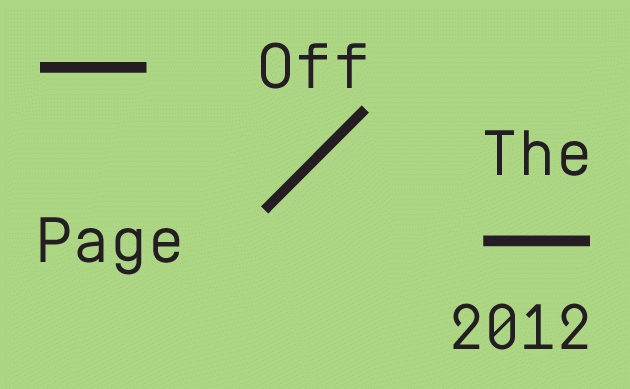 A slightly different look to the concert round-up this month. Some will notice that the information here is presented in a very similar way to CT's own concert listings page. The plan is, from next month, to post the information there instead. I will write a blog indicating when the page has been updated. This will then become the hub for all those looking for contemporary music concerts.
Members are, of course, encouraged to post concert information there too. Alternatively, if you have suggestions for inclusion, do get in touch.
| | |
| --- | --- |
| 1st | Debussy Danse sacrée et danse profane, Sonata for Cello and Piano, Chansons Bilitis, Sonata for Violin and Piano, Sonata for Flute, Viola and Harp. Michael Tilson Thomas, LSO St. Luke's. Barbican, London. |
| | Stravinsky Histoire du soldat; various Bruch. Contrasten Trio. Concertgebouw, Amsterdam. |
| 2nd | Debussy Danse sacrée et danse profane; Weil/Brecht Seven Deadly Sins; Debussy orch Holloway En Blanc et Noir; Debussy La mer. Michael Tilson Thomas, LSO. Barbican, London. |
| | Welsh Composers' Showcase final concert. Hoddinott Hall, Cardiff Bay. |
| 3rd | Stravinsky The Soldier's Tale. Janine Jansen, Samuel West et al. Wigmore Hall, London. |
| | Alexander Goehr Adagio (Self-portrait); Britten Our Hunting Fathers; Friedrich Cerha Vienna Kaleidoscope; HK Gruber Northwind Pictures (UK première). HK Gruber, BBC Philharmonic. The Bridgewater Hall, Manchester. |
| | Judith Weir Musicians Wrestle Everywhere; Seán Clancy Findetotenlieder (world première); Gerald Barry Feldmann's Sixpenny Editions; Gérard Grisey Quatre Chants pour franchir le seuil. Clement Power, BCMG. CBSO centre, Birmingham. |
| Sun 5th | Philip Glass Three Songs, The Grid from Koyaanisqatsi; James McCarthy 17 Days (world première). David Temple, Crouch End Festival Chorus. Barbican, London. |
| | Kurtág Intermezzi; various Brahms. Llyr Williams (piano), Jane Atkins (clarinet), Maximiliano Martín. Queen's Hall, Edinburgh. |
| | Stockhausen Klavierstück IX; Villa-Lobos Rudepoema. March-André Hamelin (piano). Wigmore Hall, London. |
| 6th | Stravinsky, Symphony in Three Movements; Ravel Daphnis and Chloé Suite no. 2; Beethoven Violin Concerto. Alan Gilbert, New York Philharmonic. Salle Pleyel, Paris. |
| | Cheryl Frances-Hoad Five Rackets for Trio Relay; Schubert and Ravel. The Lawson Trio. The Bridgewater Hall, Manchester. |
| 7th | Magnus Lindberg Feria; Bartok Concerto No. 2 for piano; Prokofiev Symphony No. 5. Alan Gilbert, New York Philharmonic. Salle Pleyel, Paris. |
| 9th | John Adams The Chairman Dances; Bernstein Three Dance Episodes from On the Town, Prelude, Fugue and Riffs (orch Foss); Copland Clarinet Concerto; Milhaud La creation du monde; Ellington (orch Henderson) Harlem. Kristjan Järvi, LSO. Barbican, London. |
| | Thomas Wilson St. Hentigern Suite; Shostakovich Cello Concerto No. 1; Borodin Symphony No. 1. Martyn Brabbins, BBCSSO. City Hall, Candleriggs, Glasgow. |
| | Bartók Four Orchestral Pieces; Debussy Images; Beethoven Piano Concerto No. 3. Edward Gardner, CBSO. Symphony Hall, Birmingham. |
| | Florence Baschet La Muette (première); Györgi Ligeti Piano Études, Book One; Gilbert Amy Cors et cris (première). Laurent Cuniot TM+ ensemble. IRCAM, Pompidou Centre, Paris. |
| 10th | Rebecca Saunders Violin Concerto (UK première), Dvorak and Tchaikovsky. Lionel Bringuier, Carol Widmann (violin), BBCSO. Barbican, London. |
| | Peninsula Arts Contemporary Music Festival (continues until 12th). Full programme available here. Plymouth University. |
| Sat 11th | Portrait of Olga Neuwirth Five Daily Miniatures (UK première), …miramodo multiplo… (UK première of ensemble version), Hommage à Klaus Nomi (UK première). Garry Walker/Gerry Cornelius, London Sinfonietta. Queen Elizabeth Hall, Southbank Centre, London. |
| | Germanus Fetus' Voyage (world première); Thomas Larcher Böse Zellen (Netherlands Première). Reinbert de Leeuw, Radio Kamer Philharmonic. Concertgebouw, Amsterdam. |
| Sun 12th | Nonclassical present: Consortium5 (recorder group specializing in contemporary music). Troy Bar, 10 Hoxton Street, London. |
| 17th | Thomas Adès Polaris (UK première); Stravinsky Symphony in Three Movements; Ravel Daphnis and Chloe Suite (no.2). Alan Gilbert, New York Philharmonic. Barbican, London. |
| | Jack White Digital Dust (world première); Yuko Ohara Kaleidoscope (world première); Laura Bowler irresistible demands of the flesh (world première); Linda Buckley Chiyo (UK première); Richard Causton Between Two Waves of the Sea. BBCSO, Garry Walker. BBC Maida Vale Studio, London. |
| | Stravinsky Divertimento. Christian Mason Learning Self-Modulation (Netherlands première); Xanakis Dikhthas. Carolin Widmann (violin), Simon Lepper (piano). Concertgebouw, Amsterdam. |
| | Schoenberg Five Pieces for Orchestra, Concerto for Violin and Orchestra. Peter Eötvös, ORF RSO Vienna. Musikverein, Vienna. |
| Sat 18th | Magnus Lindberg Feria; Bartok Piano Concerto No. 2; Prokofiev Symphony No. 5. Alan Gilbert, New York Philharmonic. Barbican, London. |
| Sun 19th | Copland Appalachian Spring Suite; André Previn Concerto for Violin, Viola and Orchestra; John Harbison Symphony No. 3. André Previn, LSO. Barbican, London. |
| | Matthias Pintscher Ex Nihilo (world première); Mendelssohn and Brahms. BBCSSO, Mathias Pintscher. City Hall, Candleriggs, Glasgow. |
| | Luke Bedford Wonderful Two-Headed Nightingale (world première); Alwyn, Haydn and Mozart. Scottish Ensemble. Queen's Hall, Edinburgh. |
| 20th | André Previn Trio No. 2 in B flat major; Mozart and Mendelssohn. André Previn, Anne-Sophie Mutter (violin). Barbican, London. |
| 21st | Ligeti Études; Chopin and Bach. Danny Driver (piano). Wigmore Hall, London. |
| 22nd | Stravinsky Le Baiser de la Fée Divertimento for Orchestra; Tomasi Concerto for Trumpet and Orchestra; Tchaikovsky. Hans Graf, Vienna Symphony Orchestra. Musikverein, Vienna. |
| 23rd | Franco Donatoni Cadeau; Bernhard Gander take nine (première); Marc Monnet Bosse, crane rasé, nez crochu. Hidéki Nagano, Dimitri Vassilakis (pianos), Ensemble Intercontemporain. IRCAM, Pompidou Centre, Paris. |
| 24th | Sibelius Symphony No. 4; Prokofiev Piano Concerto No. 1; Stravinsky Petrushka. Kirill Karabits, BBCSO. Barbican, London. |
| | Off the Page (continues until 26th). The UK's only literary festival devoted to music and audio culture. See here for full programme. Produced by Sound and Music. The Playhouse Theatre, Whitstable. |
| Sat 25th | John Adams Death of Klinghoffer. Baldur Brönimann, ENO. London Coliseum. |
| Sun 28th | Britten, A Midsummer Night's Dream. Stephen Barlow, Guildhall School of Music. Barbican Theatre, London. |
| | John Adams Death of Klinghoffer. Baldur Brönimann, ENO. London Coliseum. |
I often wax lyrical about Spotify on this blog. What makes a resource like this different from the radio is that one can choose what and when to listen, either at a flat rate or for free. So what are the other 'on-demand' options for those interested in new music?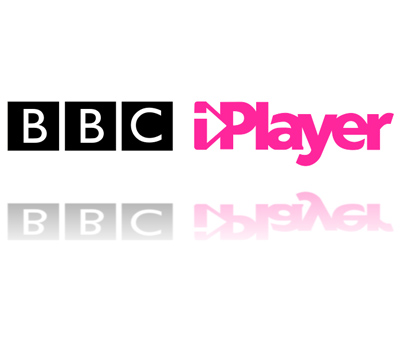 The obvious starting point is BBC iPlayer. A large proportion of Radio 3's output is made available for a week after the original transmission on the iPlayer website. There are also apps available for both Android and iOS. The service is especially useful since many of the most interesting live broadcasts such as the Proms happen at a time when musicians are, of necessity, not at home, i.e. in the evening. Other programmes such Hear and Now, the station's regular programme about contemporary music, are on at unsociable times.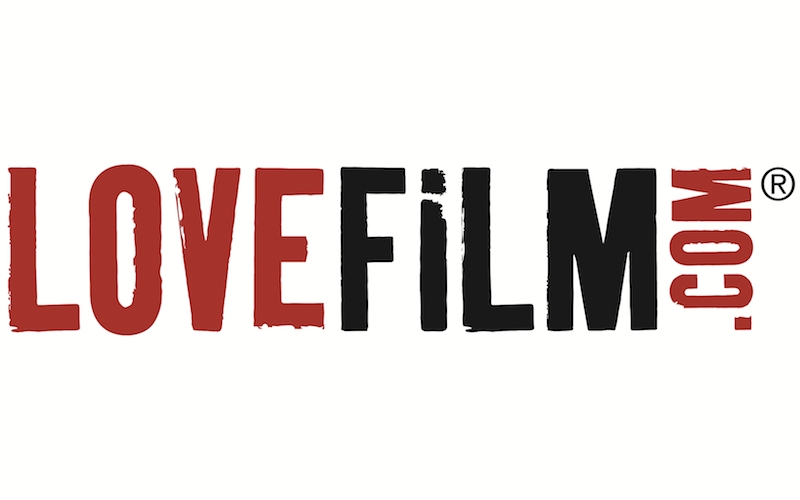 A less obvious source for new (well, newish) music is Lovefilm. I've been a member of the site for a couple of years now. Apart from enjoying the occasional Hollywood blockbuster, I've also rented some interesting music DVDs from its collection. You won't get really esoteric titles, but they've got for example, a good selection of Benjamin Britten DVDs, operas by Janacek, Berg, Stravinsky and Schoenberg and various concerts (though the emphasis does tend to be on early twentieth-century repertoire). There are also some interesting documentaries, including: Phase to Face, featuring the music of Steve Reich; a DVD of Pierre Boulez in rehearsal; and A Portrait of Philip in Twelve Parts, featuring Philip Glass. This last DVD is also available to watch instantly online as part of your subscription (if you pay at least £5.99 per month). There are also a significant number of other watch instantly music titles. Whilst these largely feature popular music, many will be of interest to CT members. They include, for example, a number of concerts from the Montreux Jazz Festival; Screaming Masterpiece, a survey of the Icelandic music scene including Björk and others; and documentaries featuring George Harrison and Marc Bolan.
There are other online sources worth investigating too. Video repositories such as YouTube and Vimeo are obvious enough, though the breadth of their content is a barrier to browsing. A better starting place would be the excellent The Rambler blog by Tim Rutherford-Johnson. His latest post, for example, lists a number of YouTube new music recordings with scores.
Some festivals are also starting to put up videos of concerts on their websites. One of the best examples of this is Tête à Tête. Their 'The Operas Online' page contains productions from the 2007-2011 festivals as well as other productions with which they were associated. The Manchester Festival also offers a multimedia page where one can see highlights from the festival, though the excerpts are mostly short and incomplete. More in the spirit of Tête à Tête, is the multimedia page of the Huddersfield Contemporary Music Festival. It contains documentaries, interviews and some concerts from the festival including: a portrait of Bent Sorenson; several interviews with experimental pianist Philip Thomas; Mortuos Plango, Vivos Voco, an audiovisual installation of the famous work by Jonathan Harvey with Visual Kitchen; and Surfaces, a collaboration between James Saunders and Simon Limbrick.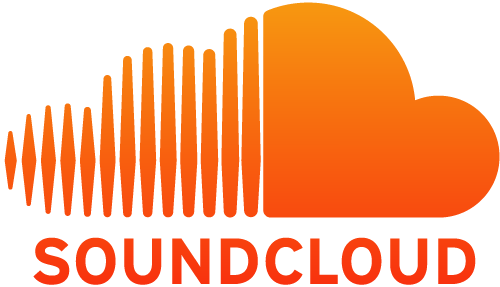 Individual ensembles are also beginning to make their work available via the web. The Metropolis Ensemble from NYC, for example, has all of their past concerts on their website arranged by composer, concert, soloist or year of performance. The same applies to the British ensemble Chroma, who store a large number of performances on Soundcloud. That site is itself becoming an increasingly popular way for composers to share their music. For those who like such things, they also provide a Facebook-linked social experience as well a number of apps for various devices. A similarly useful site in the US is InstantEncore. It provides rather more slick tools for artist promotion, but also contains a very useful library of sound recordings.

A resource that I have also enjoyed from time to time is Boosey and Hawkes' multimedia page. I'm not aware that any other music publisher has taken the trouble to assemble such an array of interesting videos about their house composers. Given Boosey's reasonable desire to make money from their back-catalogue, you will not find complete performances here, but there are some fascinating documentaries and interviews including, for example: Andriessen on Andriessen, a video podcast on Birtwistle's The Minatour, a three-part documentary on Elliottt Carter, Reich on Reich and a video in which Esa-Pekka Salonen explores Bela Bartok's final years in New York..

Talking of Boosey, they also offer a near-miraculous online perusal service of their scores. This means that you can choose one of their house composers and view the entire score on your screen. It's not nearly so pleasant as holding a paper score, but it is free. Schirmer also offer an online service. Sign-up is slower and scores expire after ten viewings, though there are also some print options. A final possibility is the IMSLP Petrucci Music Library. Their emphasis is on making out of copyright works available to all, and for this alone they are an enormously useful. But it's also worth perusing the post-1945 section of the site too, where a large number of more recent composers have made their scores available.

Archive
1 | ... | 44 | 45 |

46

| 47 | 48 | ... | 56 |