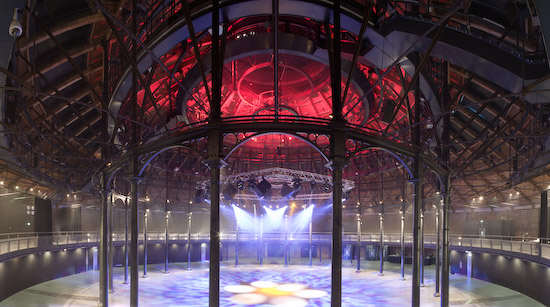 A few months ago, when the days were long and the weather warm (remember that?) Rolf Hind asked me if I would be interested in writing a piece for a concert featuring multiple pianos in London. I've been asked to participate in some odd projects but I think this one was the strangest. I think in this day and age composers have to be prepared for almost anything; the ability to be flexible is one of those extra things that still isn't taught in every school and it's a good skill to acquire. So, with that in mind I thought I'd write about my initial thought process when I started writing the piece.
So, the request with my initial thoughts in italics:
1) Six Pianos Okay, I haven't written that much for piano, but I suppose that that's not really a handicap when it comes to writing for six of them. I mean it's not as if writing for solo violin really gives one a head start when writing for string quartet.

2) Percussion: OK now we're talking! I've written a lot of percussion music.

3) Audience Participation. The audience is going to be asked to bring along percussion that they can play as part of the piece. Wow…

4) Built-In Flexibilty. It's in a huge space and the set-up might be variable. Also as it's on at the start and the end of the concert some flexibility has to be built-in. Well, now that we're at it, why not?

Of course I said yes. I love a challenge. The first thing to sort out was how to deal with six pianos. My solution was not to use too much bass; I knew that it would get muddy. I have to say that, even though I didn't know much multiple piano music my impression of it was that there was a lot of single-hand writing. There are two reasons for this, I think. First, the muddiness issue: single-hand writing just cleans up the texture. Second, because this writing adds to the sense of ensemble. It changes the idea of the piano from a self-contained entity to an instrument in an ensemble, each contributing to the overall sonority. So, the pianos are, like any other group of six instruments, a chamber ensemble. Right from the beginning I had this in mind. As a result of this, I started with the idea of having things passed around the pianos. When you have six of the same instrument this just seems idiomatic and it solidifies the idea of the chamber ensemble.
The second and third things kind of came together. I chose to have the percussionist lead the audience so that, broadly speaking, it plays what he plays. The visual aspect I thought would help keep everyone together. It also helps to create a useful visual link between what's happening on stage and what's going on in the audience.
The way to deal with the flexibility issue came from the limitation or particular feature of the ensemble. I'm always on at my students to get them to exploit instrumental limitations as compositional possibilities; it's a little obsession of mine. At first I thought that the plan might be to have six grand pianos on stage. This wasn't the case. The set-up didn't call for six grand pianos on stage but two grand pianos and four uprights. This, apart from being much more practical, adds another layer to the sound, and divides the ensemble into two. I decided to have the grands do a lot of the heavy lifting, leaving the uprights more free to share material between them. So, the grands play together as a unit and the four uprights have a more flexible interaction.
Finally the performance is taking place in The Roundhouse. I had heard tales of this legendary venue, but hadn't seen it since it reopened. I really had to see the space before starting the write. It's really remarkable both visually and acoustically.
In the end I decided to try to project the inherent resonance of the pianos into the space. In many ways that became the theme of the piece: the piece is in three main sections each being in a state of flux. One way or another they each become more resonant. In the end, it was a strange but fun piece to write. It took a lot of strategising and working out logistics, but that became part of the piece. Having been to the first rehearsal I'm happy to say that things are sounding good. If you'd like to see for yourself, the piece is on in the Roundhouse, London this Sunday, January 31st at 8pm and will be broadcast live online. If you do come, don't forget to bring along some percussion.
0 comments | Post Comment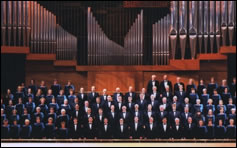 I had hoped that would be able to get to Manchester for an early rehearsal of the piece I've written for the Hallé/BBC Philharmonic Mahler cycle - it's a setting of Wordsworth called 'Crossing the Alps' (from The Prelude) for unaccompanied chorus (well, not quite unaccompanied - it includes an organ pedal, for safety's sake), to partner Mahler 2 (I was briefly tempted to use the full orchestral forces, but fun as it would have been to have ten horns, repeat performances would probably be a little more unlikely than they usually are).

In the event all I've had is a phone converstion with Ralph Allwood, who's rehearsing the Hallé Choir (Markus Stenz will conduct the performance), which was reassuring : I know how good the Choir is, but you have to remember that they are all amateurs, and not push them too far (I think the piece may sound rather like Strauss . . .). But the thing that's surprised me is the amount of media interest in this cycle - a clever move on the orchestras' part to start the celebrations early in 2010, the 150th anniversary of Mahler's birth, rather than wait for 2011 and the centenary of his death. Too much Mahler overall, I fear. (The Concertgebouw started even earlier - they asked me to orchestrate Mahler's 1876 Piano Quartet, which kicked off their events last November.)

I've written a paragraph which went into The Observer, plus notes for the perfomance, and had numerous requests for interviews (only one of which I was able to do - there seems to be an obsession with doing these things live, which is hardly convenient, especially if you're trying to bring 3 composers together, as Music Matters hoped). And I was supposed to do an interview with the Nottingham Evening Post (the piece gets taken to Nottingham after the Manchester perfomance) but because they haven't got room in the weekday edition I've been asked instead to write a piece for their series 'My Perfect Weekend' (large amounts of alcohol, ideally). Since that sounds about right for a blog, this is what I've written, with the hope of following it up here with a report on the performance, now only 2 days away.

More years ago than I care to admit to - when I was at Nottingham University in the mid 1960s - my ideal weekend would have been spent largely at the movies. There was a big choice of cinemas in and around Nottingham in those days (does the Byron Hucknall still survive?) as well as an on-campus film club, and I would sometimes see as many as 10 films a week.

That particular passion hasn't lasted, although one that long predated my time in Nottingham, a hopeless devotion to Leyton Orient (where my dad first took me when I was six years old), still means that Saturday afternoons are often spent at Brisbane Road (I did watch Orient play - and lose to - Forest at the City Ground on the few occasions we were in the same division).

But weekends are generally, for me, part of the working week. As a composer, you don't do office hours and Saturday and Sunday consequently don't feel like days off. So while I feel I should say that my ideal weekend would be spent in Venice, or Amsterdam (my two favourite European cities), I'm not really happy unless I get at least some work done.

So the perfect weekend would have to include at least a dozen bars of music that I was satisfied with (at the moment I've been working for two or three weeks without a single successful bar!). I work quite a lot of the year in Somerset, surrounded by fields, so a walk, preferably in bright sunshine, would be essential. If my increasingly creaky limbs were up to it, a game of tennis would be a bonus, although there probably wouldn't be time to get to the tennis court in the South of France we were able to use during last summer's holiday - surrounded by mountains and overlooked by hang gliders.

I ought to say that a concert should be a part of this weekend : if it were, it certainly wouldn't include any of my own music, or I would spend too much of the time biting my nails. Perhaps an hour long concert (without an interval - they always get in the way) would fit the bill : preferably a blend of old and new.

But the most important thing would be a family meal, on Sunday evening (we never have Sunday lunch - what are you expected to do in the afternoon?) This has been a family tradition since long before our children left home, and they often join us to round off the weekend with a roast and a few good bottles. The simplest of pleasures are always the best.

0 comments | Post Comment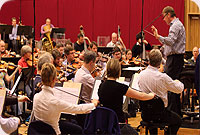 The
BBC NOW
has done a lot for new music in Cardiff recently, in addition to regular commissions and premieres, the appointment of Simon Holt as
composer-in-residence
is a refreshing development, as is a new series of Composer Portraits including figures from the continent such as Christian Jost and Bruno Mantovani whose work is too seldom heard on these shores. (Coincidentally, Hear and Now will broadcast a BBC NOW new music concert on Feb 6 with works by Jost, Watkins, Sawer and yours truly - links to the podcast soon...)
As well as widening the scope of the orchestra's new music programming, the NOW is also initiating an important platform for area talent, providing a wonderful opportunity for Welsh-born and/or Welsh-educated composers of any age. I'm delighted that postgraduates from my department at Cardiff University are so well represented (Max Charles Davies, Christian Morris and Jack White) and it's lovely to see a local professional composer, Timothy Raymond, in the line-up as well.
Welsh Composers Showcase with the BBC National Orchestra of Wales and Jac van Steen
In collaboration with Composers of Wales, Ty Cerdd and the Welsh Music Guild
Thursday 28th and Friday 29th January 2010 – BBC Hoddinott Hall, Cardiff Bay

Workshops and culmination concert at BBC Hoddinott Hall, Cardiff Bay:
Thursday 28 January 2010
- Workshops - 10.00-13.00 and 14.00-17.00
Friday 29 January 2010
- Workshops - 14.00-17.00
- Concert - 19.00
The project will be led by Principal Guest Conductor of the BBC National Orchestra of Wales, Jac van Steen who has also selected the scores to be featured:
Max Charles Davies - Exultet
Iestyn Harding - Foray:Symphonic Movement for Orchestra
Chris Petrie - Percolation
Jack White - Y Deildy
Tim Raymond - Dreaming of Easter
Andrew Wilson Dickson - Blaen Myherin
Christian Morris - Lyra Davidica
All of these events are open to public audiences and free to attend. To reserve a tickets call the BBC National Orchestra of Wales Audience Line on 0800 052 1812.
0 comments | Post Comment