Other Resources

News Archive
It has been reported that French composer Ivo Malec died on 14th August. He was 94.
Malec was born in Zaghreb, Croatia. He received a classical training there before a meeting with composer Pierre Schaeffer (who he described as his "one and true master") led to him joining the Groupes de recherches musicales electroacoustic studio at l'ORTF.
Thereafter his style was profoundly affected by the Schaefferian outlook, particularly in terms of the primacy given to raw sound measured in terms such as grain and texture.
In 1992 Malec won France's Grand Prix de Musique. In 2006 he was made Chevalier de la Légion d'honneur.
Ivo MALEC: Dodécaméron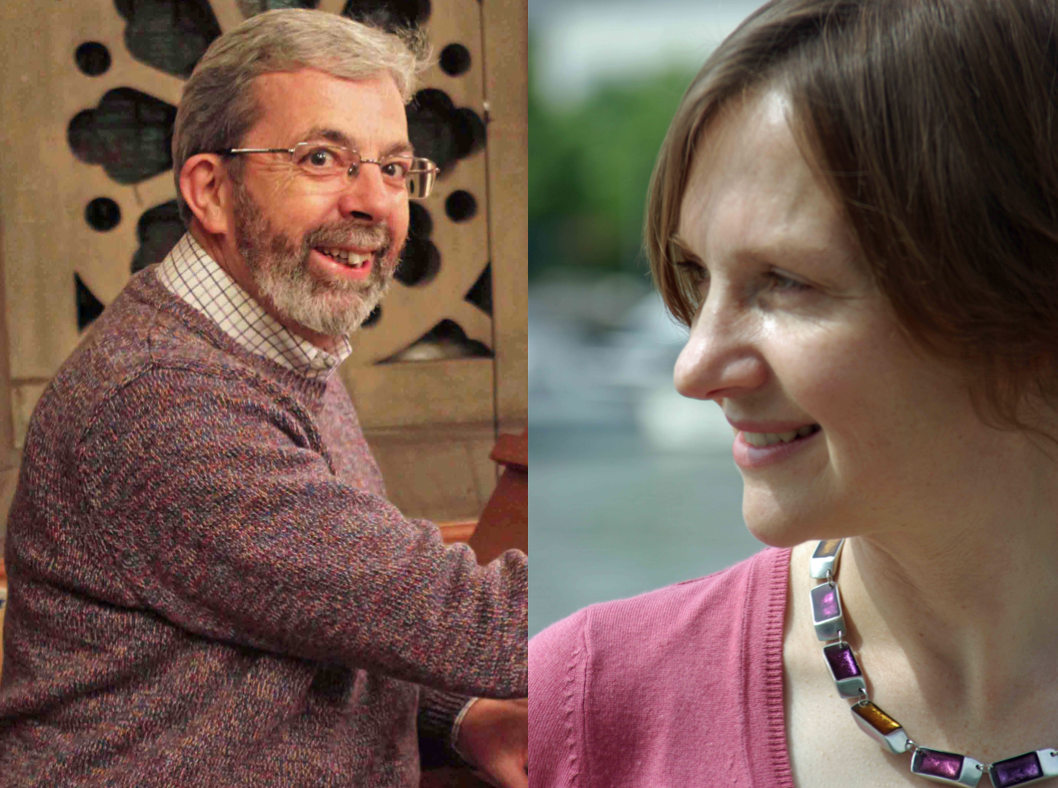 Composers Richard James Harvey and Liz Lane
Two contemporary choral works celebrating St Alban and the Martyrs will be performed in St Albans Cathedral on 23 November 2019 as part of a special concert marking the 75th anniversary of St Albans Choral Society.
The concert features the world premiere of The Martyrs' Call – a cantata in stone by composer and organist Richard James Harvey, inspired by the polychrome statues of the Seven Martyrs in the Cathedral's medieval niches. The statues, created by sculptor Rory Young, were installed in 2015. The work was commissioned by the family of the late Lady Maitland, Rory Young's aunt, in accordance with her wishes.
The concert will also feature the first performance in the Cathedral of The Story of St Alban, by composer Liz Lane, for which a choir of children from local schools will join the Choral Society. The final work will be John Rutter's Gloria.
The Very Reverend Jeffrey John, Dean of St Albans, said: 'I am delighted that St Alban and the Martyrs will be celebrated in this special concert in the Cathedral, marking the 75th anniversary of St Albans Choral Society. I look forward to the premiere of Richard James Harvey's new work, inspired by the statues of the Seven Martyrs in the nave screen, and to the first performance in the Cathedral of Liz Lane's The Story of St Alban. The timing of this commemorative concert, in the year in which the Cathedral opens its new Welcome Centre, is impeccable.'
For more information and to book tickets:
www.choralsociety.com/concerts/
This year's "Warsaw Autumn" International Contemporary Music Festival has the subtitle 'Pneuma—expanded reality: contemporary music versus transcendence and the experience of mystery and the extraordinary.' Pneuma, we are told, 'is related to air and its movements, leading to further symbols and metaphors such as breathing, motion, the wind of history.'
Air itself will be one of the threads running through the festival, from the opening concerts, which will feature Thurídur Jónsdóttir's air-drenched Flutter, to the final concert with the windy end of Jonathan Harvey's …towards a pure land. Air is also taken as a kind of metaphor, meaning the '"centre of spirit"—the sphere of life that aims at grasping the world as a coherent, sensible whole, fed by a nostalgia for a harmonious fullness, which is experienced as "numinosum": the extraordinary, touching the transcendence.'
This touch comes in the form of endless space (Iannis Xenakis's Jonchaies at this year's final concert), time with its processuality (in the works of Richard Barrett, Niels Rønsholdt, Cathy van Eck, Sofia Gubaidulina, Cassandra Miller, and Tadeusz Wielecki), the shape of matter and shapes of nature (Thurídur Jónsdóttir, Alvin Lucier, Tristan Murail, and Jonathan Harvey), vitality (as heard in Bruno Mantovani, Raphaël Cendo, and again Iannis Xenakis), the mystique of the body and the animated world (Rebecca Saunders and Agnieszka Stulgińska), or paradox and strangeness (Cathy van Eck, Simon Løffler).
Music will also be combined with performative art in Aperghis's Thinking Things presented by IRCAM; and Rønsholdt's Gaze for Gaze celebrated by the Danish ensemble SCENATET and the VRC choirand in works by Jacek Sotomski and Agnieszka Stulgińska.
Another of the Festival's threads will be the music of Swiss female composers: Cécile Marti and Katharina Rosenberger, featured in a concert of the Basel Sinfonietta, as well as Icelandic female composers: Thurídur Jónsdóttir and Bára Gísladóttir, whose works are included in the opening and final concert.
Premieres include works by Monika Dalach, Magdalena Długosz, Paweł Hendrich, Zygmunt Krauze, Cécile Marti, Adrian Mocanu, Piotr Roemer, Agnieszka Stulgińska, Piotr Tabakiernik, Tadeusz Wielecki, and Sławomir Wojciechowski. Further first performances will be featured at Warsaw Autumn Hits the Club and Little Warsaw Autumn.
Warsaw Autumn takes place in ten venues: the Warsaw Philharmonic, Witold Lutosławski Polish Radio Concert Studio, Fryderyk Chopin University of Music, ATM Studio, IMKA Theatre, Nowy Teatr, Theatre Institute, Austrian Cultural Forum, Sculpture Park in Królikarnia, and the Museum of Warsaw.
The €30,000 Grand Austrian State Prize, the country's highest cultural award, has been awarded to Innsbruck composer Thomas Larcher. In making the award the minister for culture Alexander Schallenberg said that Larcher's music is' brave, imaginative and subtle, able to communicate with the listener, captivate the listener.'
Previous winners of the award include Beat Furrer, Olga Neuwirth and Georg Friedrich Haas.
Thomas Larcher - Symphony No 2 'Kenotaph' (UK Première)

The Manchester-based ensemble Psappha moves back to its home at Hallé St. Peter's, Ancoats in November after the venue's much anticipated renovation.
Brand new music is at the heart of Psappha's artistic offering, and this is reflected in the 2019-20 season. Over six concerts the ensemble will perform nine world premieres:
–Mark-Anthony Turnage Black Milk
–Nina Danon Mi Hijo, Mi Avuela
–Ninfea Cruttwell-Reade Three études for piano and flower pots
–George Stevenson New work
–Alissa Firsova Songs of the World
–Nate Chivers New work
–Athanasia Kontou New work
–Zakiya Leeming New work
–Tywi Roberts New work
Psappha's concert programme and pre-concert events are designed to open up the experience of contemporary music to a wide audience.

The ensemble will work with Professor Douglas Jarman (author of 'The Music of Alban Berg') to create films which will be screened before each concert, revealing more of the context, relevance and history around the featured pieces. There will also be a chance to hear directly from many of the composers as they talk about the inspiration behind their work.

For the performance on 6 February 2020, Amaradaya (ordained member of the Triratna Buddhist Order) will lead a session of mindfulness meditation to set the tone ahead of Anna Thorvaldsdottir's hypnotic 'In the Light of Air.'

Psappha is currently based at St Michael's, but will move back to Hallé St. Peter's on 28 November after its anticipated renovation. Both venues are in Ancoats, an inner-city area of Manchester that was once the cradle of the Industrial Revolution. Psappha shares the spaces with The Hallé

Continuing the Composing for... talent development programme for emerging composers, this year's selected composers will write for: sitar with Jasdeep Singh Degun; accordion with Miloš Mihajlović; and for cello and piano with core Psappha ensemble members Jennifer Langridge and Benjamin Powell. They will be offered expert support and professional guidance over an extended period to create new works that will be filmed and considered for a future Psappha performance

Psappha has signed up to the PRS Foundation Keychange gender balance initiative, working towards 50:50 representation by 2022. 45% of the composers programmed in Psappha's 2019-20 Manchester concert series are female.

For more information:
Béla Bartók (1881-1945) - Sonata for two pianos and percussion
Tragic news, with the death of French composer Julien Gauthier, who was attacked and killed by a bear whilst on a field recording expedition in the remote Northwest Territories of Canada. He was just 44.
Gauthier was a graduate of the Paris National Conservatory of Music and Dance. He was known for his interest in ambient recordings, often made in remote locations. In 2015, as his l'Atelier des Ailleurs artistic residency he spent five months in the Kerguelen Islands in the Antarctic (see video, below). This led the composition of his Symphonie australe for the Symphonic Orchestra of Bretagne and a sound diary Inaudita Symphonia (more examples of his field recordings are available on his Soundcloud page).
Interested in other musical cultures, Gauthier also worked with artists such as French-Syrian singer Climène Zarkan, jazz singer Roxane Roussel and Moroccan singer Oum. Gauthier had been composer in residence with the Orchestra of Bretagne since 2017 and had been preparing for a new symphonic project for the 2019–20 season.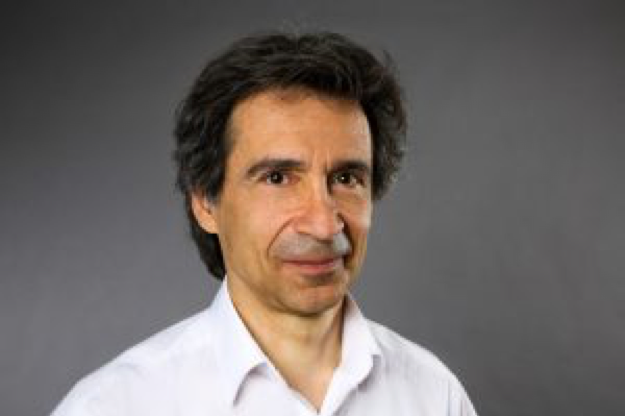 John Palmer
Centred on a fatal triangle of characters, John Palmer's Opera Re di Donne (King of Women) will be premiered by the Teatro Lirico Sperimentale di Spoleto "A. Belli" at the Teatro Caio Melisso, Spoleto 6 – 8 September 2019.
Re di Donne is an opera in one act and five scenes for four singers with ensemble and electronics. The opera deals with the problem of femicide explored within a fatal triangle and in a set of daily situations that will gradually lead to the final tragedy of the story. The different psychological aspects of the four characters – Ivana, Martina, Frida and Rocco – are treated in a musical dialectic where the dialogues of the singers are mirrored by the instruments of the ensemble. The voices blend with the instruments in a mutual search for colours and articulations where word and sound reflect two aspects of the same human condition. Thus, Rocco's alter-ego is the trombone, Ivana's the flute, Martina's the clarinet and Frida's the cello.
The music of Re di Donne is diversified by the erratic circumstances of the story, the contradictions and the dark sides of each character, especially in relation to their idea of love as a vehicle for selfish satisfaction. In this context, the disturbing relationship of man and woman, banal and superficial, but at the same time abusive and cruel, is amplified by even more dysfunctional behaviour taking place between woman and woman.
But it is not only a tragic opera: the circumstances of four ordinary lives will reveal the relentless power of vanity, jealousy and moral superficiality, at times with comic traits and bordering the ridiculous.
Re di Donne has been commissioned by the Istituzione Teatro Lirico Sperimentale. It will be published by Composers Edition.
RE DI DONNE (World Premiere)
SPOLETO Teatro Caio Melisso
Friday 6 September 8.30pm, Saturday 7 September 8.30pm, Sunday 8 September 5pm.
Music: John Palmer
Libretto: Cristina Battocletti, John Palmer
Conductor: Vittorio Parisi
Director: Alessio Pizzech
Staging: Andrea Stanisci
Lighting: Eva Bruno
Costume: Clelia De Angelis
Solo singers and instrumentalists of Teatro Lirico Sperimentale di Spoleto "A. Belli"
For more information about John Palmer: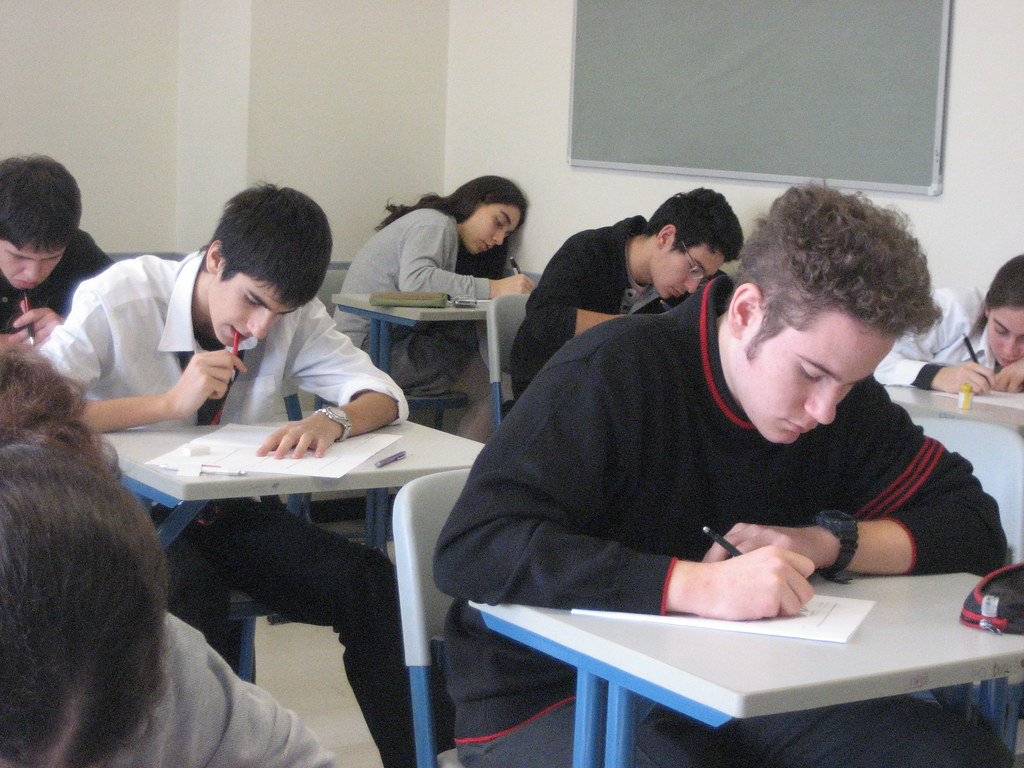 Bleak news on A-level results day (15th August), with information published by the Joint Council for Qualifications showing a continued decline in pupils studying the subject:
Since 2014 there has been a 30.2% decline in music entries at A-level.
Furthermore, a smaller percentage of students attained the top grades in music in 2019 compared to all A-level subjects. A total of 19.4% of pupils achieved A*-A grades in music compared to 25.5% for all subjects.
More information, here.
On Wednesday the Incorporated Society of Musicians called upon the government to cover any post-Brexit costs associated with travelling to the EU27/EEA if there is a no deal Brexit. They estimated that those who travel with an instruments will incur additional costs of up to £1000 per year. Other costs will include private medical insurance, musical instrument certificates, international driving permits and, potentially, visas.
The following day UK Music issued guidance in the event of a no deal Brexit. This includes links to advice relating to freedom of movement, the common travel area, VAT, data protection, copyright, exhaustion of IP, social security and carnets.
Much of this, I have to say, is couched in legalese and is difficult to understand (the VAT changes are bewildering, especially if your situation is very specific) or simply asks you to look elsewhere for answers (helpful phrases such as 'contact the relevant EU social security institution to check if you need to start paying social security contributions in that country, as well as in the UK.').
Good luck everyone…

Ultima, Oslo's festival of contemporary music take place in a number of the Norwegian capital's performance spaces, including large auditoriums, churches, theatres and art galleries.

This year the theme is Traditions Under Pressure, reflecting 'the role of modern music in constantly questioning and pushing at the limits of what is familiar to our ears.' It leaves, no doubt intentionally, quite a bit of interpretive leeway, the result being that the programme is varied and hard to categorise. Not that that should discourage anyone from attending—there's an awful lot to recommend amongst the 58 events. There are premieres aplenty, including Large Bird Mask, a major new commission from Rolf Wallin on 14th that promises to fill Oslo's opera house 'with a twilight chorus of contemporary chamber music inspired by birdsong.' There is a new version of Lost Rooms, a documentary theatre performance by director Kjetil Skøien and composer Julian Skar. Originally exploring the plight of Balkan refugees, it has been updated to describe the experience of those displaced by the Syrian conflict. On 21st Øystein Wyller Odden's Kraftbalanse, for piano, alternating current and orchestra is a musical representation of changes in the power grid. The work consists of a self-resonating grand piano that has been tuned to vibrate according to the frequencies emitted by AC current. There is also the opportunity to hear music from the next generation of composers on 19th, with a presentation of music from the European Ulysses platform for emerging young composers and performers and composers from the Norwegian Academy of Music.

Away from the premieres pianist Pierre-Laurent Aimard will present Messiaen's ornithological masterpiece Catalogue d'Oiseaux at three separate Oslo locations during the course of the day. There will be three opportunities to hear Echo Flux, a double-bill examining the relationship between dance and music, the two works on offer being Alban Richard & Sebastian Rivas' the departed Heart and Ayelen Parolin & Ezra's Primal. For the sixth year in a row, on 15th the festival will also run a day for children, offering the chance to roam the Sentralen venue playing instruments, watching films, reinterpreting the works of the main programme and much more.

Archive
1 | 2 | 3 |

4

| 5 | ... | 64 |