Other Resources

News Archive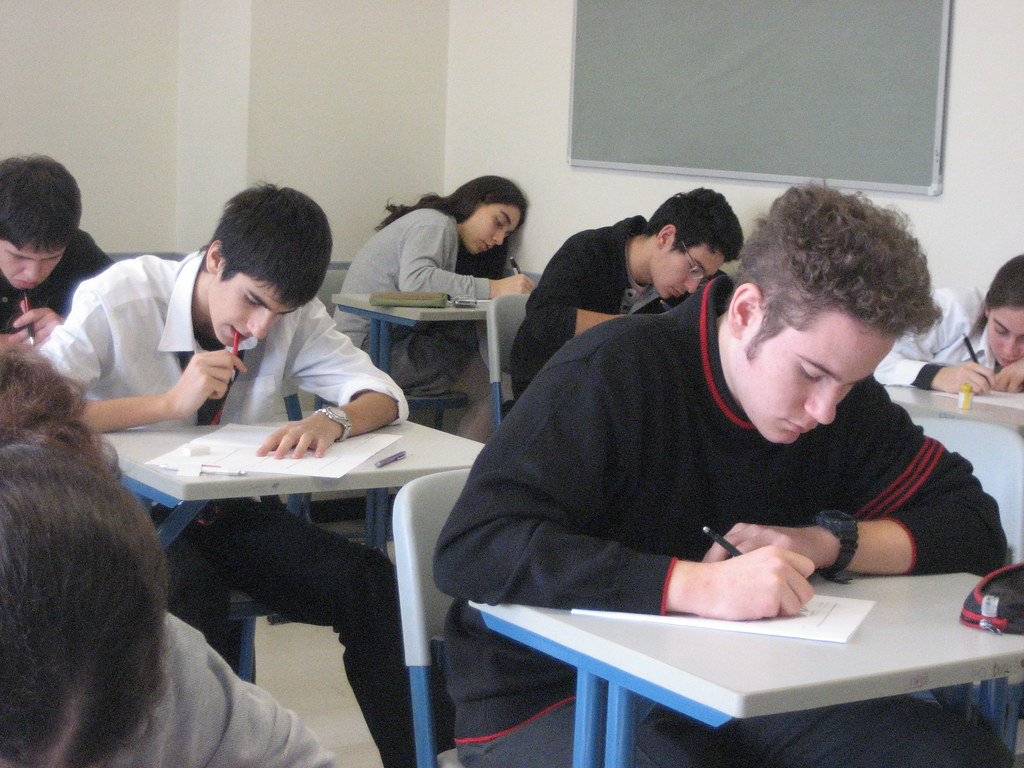 Bleak news on A-level results day (15th August), with information published by the Joint Council for Qualifications showing a continued decline in pupils studying the subject:
Since 2014 there has been a 30.2% decline in music entries at A-level.
Furthermore, a smaller percentage of students attained the top grades in music in 2019 compared to all A-level subjects. A total of 19.4% of pupils achieved A*-A grades in music compared to 25.5% for all subjects.
More information, here.
On Wednesday the Incorporated Society of Musicians called upon the government to cover any post-Brexit costs associated with travelling to the EU27/EEA if there is a no deal Brexit. They estimated that those who travel with an instruments will incur additional costs of up to £1000 per year. Other costs will include private medical insurance, musical instrument certificates, international driving permits and, potentially, visas.
The following day UK Music issued guidance in the event of a no deal Brexit. This includes links to advice relating to freedom of movement, the common travel area, VAT, data protection, copyright, exhaustion of IP, social security and carnets.
Much of this, I have to say, is couched in legalese and is difficult to understand (the VAT changes are bewildering, especially if your situation is very specific) or simply asks you to look elsewhere for answers (helpful phrases such as 'contact the relevant EU social security institution to check if you need to start paying social security contributions in that country, as well as in the UK.').
Good luck everyone…

Ultima, Oslo's festival of contemporary music take place in a number of the Norwegian capital's performance spaces, including large auditoriums, churches, theatres and art galleries.
This year the theme is Traditions Under Pressure, reflecting 'the role of modern music in constantly questioning and pushing at the limits of what is familiar to our ears.' It leaves, no doubt intentionally, quite a bit of interpretive leeway, the result being that the programme is varied and hard to categorise. Not that that should discourage anyone from attending—there's an awful lot to recommend amongst the 58 events. There are premieres aplenty, including Large Bird Mask, a major new commission from Rolf Wallin on 14th that promises to fill Oslo's opera house 'with a twilight chorus of contemporary chamber music inspired by birdsong.' There is a new version of Lost Rooms, a documentary theatre performance by director Kjetil Skøien and composer Julian Skar. Originally exploring the plight of Balkan refugees, it has been updated to describe the experience of those displaced by the Syrian conflict. On 21st Øystein Wyller Odden's Kraftbalanse, for piano, alternating current and orchestra is a musical representation of changes in the power grid. The work consists of a self-resonating grand piano that has been tuned to vibrate according to the frequencies emitted by AC current. There is also the opportunity to hear music from the next generation of composers on 19th, with a presentation of music from the European Ulysses platform for emerging young composers and performers and composers from the Norwegian Academy of Music.
Away from the premieres pianist Pierre-Laurent Aimard will present Messiaen's ornithological masterpiece Catalogue d'Oiseaux at three separate Oslo locations during the course of the day. There will be three opportunities to hear Echo Flux, a double-bill examining the relationship between dance and music, the two works on offer being Alban Richard & Sebastian Rivas' the departed Heart and Ayelen Parolin & Ezra's Primal. For the sixth year in a row, on 15th the festival will also run a day for children, offering the chance to roam the Sentralen venue playing instruments, watching films, reinterpreting the works of the main programme and much more.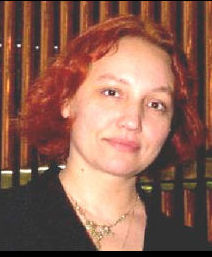 Belarusian composer and organist Anna Korotkina has died. She was just 57.
Korotkina graduated from the Minsk Institute of Culture and the State Academy of Music. She was a member of the Belarusian Union of Composers and the Society of Contemporary Music and winner of a grant and prize of the Minsk City Executive Committee. She was also active as a teacher and took an academic interest in creativity in children, presenting masterclasses at international conferences.
Korotkina's style synthesised the modern and the traditional, most notably through her study of ancient Belarusian Orthodox vocal manuscripts. The style of singing found in them was recreated in her choral, piano and organ works. It for the last of these, her organ music, that she is best known outside her native Belarus.
Australian composer Barrington Pheloung died on 31st July. He was 65.
Pheloung was best known for his theme music for the detective series Inspector Morse. A lover of puzzles, in it he used Morse code to suggest the detective's name and even, within individual episodes, to signal the name of the killer. Pheloung also wrote music for the sequel to Morse, Lewis (2006–2015), and its prequel, Endeavor (from 2012).
Barrington was born in Manly, New South Wales. He learnt guitar from an early age, playing R&B in local bars before a burgeoning interest in classical music led him to London and the Royal College of Music. His first break was when he was commissioned to write a ballet score whilst still a student.
His first job in television came in 1986, when he provided the score to the detective series, Boon. Morse followed in 1987, winning him acclaim and a Bafta Award nomination. Pheloung's other credits include: Friendship's Death (1985), Truly Madly Deeply (1991), The Legends of Treasure Island (1993), Hilary and Jackie (1998), Shopgirl (2005) and Red Riding (2009).
A much-loved figure in the music world, tributes on Twitter have been numerous. Composer Howard Goodall wrote: 'So sad to hear of the death of brilliant & warm colleague, composer #BarringtonPheloung. His Morse themes have been an inspiration to all of us in the field. He was unfailingly generous, unfailingly professional & always put the music and his players first.' Debbie Wiseman said 'So very sad to hear of the passing of wonderfully talented, original and inventive composer #BarringtonPheloung - his music will live on in our memories, as will his warm and generous spirit. RIP' Columnist and broadcaster Michael Coren wrote: 'This is such a tragedy. #BarringtonPheloung was an enormously gifted composer, and what he wrote for the Morse series is extraordinary.'
Morse main theme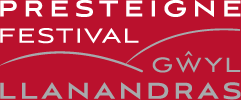 This year's Presteigne Festival has an American flavour, with one of the two composers'-in-residence being composer/harpist Hannah Lash. She will be the subject of a portrait concert on 25th, which will include UK premieres of Folksongs and Stalk. Her new concerto for flute and string orchestra, Fault Lines will receive its world premiere on 27th. Continuing the American theme, Aaron Copland will be the subject of a musical discovery event hosted by broadcaster and writer Stephen Johnson on 27th with a number of his works, including Appalachian Spring and Clarinet Concerto, programmed throughout.
Lash's fellow composer-in-residence is Cheryl Frances-Hoad. Her Tales of the Invisible - a quintet for clarinet and strings, will receive its world premiere on 24th. Other works by her will include The Ogre Lover (also on 24th), O come, let us sing unto the Lord (as part of the festival eucharist on 25th) and the substantial Katharsis for cello and chamber orchestra (25th). Frances-Hoad will also be in conversation with Lash on 26th, where they will discuss their lives and careers with Anglo-American music publisher Louisa Hungate.
Other premieres to look forward to are James Francis Brown's String Trio No. 2 on 24th; Harriet Grainger's Missa Brevis on 25th; Freya Waley-Cohen's Winterbourne for string quartet on 25th; and works by Gregory Rose, Liam Mattison and Mark David Boden on 26th.
As well as the music, there is a collection of supporting events including Sarah Gabriel's one-woman show, Dorothy Parker takes a Trip, together with exhibitions, a trio of American movies, talks from Stephen Johnson, Ian Marchant and Nick Murray, poetry with Fiona Sampson and Welsh art with Peter Lord.
Artists appearing include the Albion Quartet, pianists Tom Poster and Siwan Rhys, virtuoso flautist Katherine Bryan, French clarinettist Rozenn le Trionnaire, string players Mathilde Milwidsky (violin), Alice Neary (cello), Sarah-Jane Bradley (viola) and Hannah Lash (harp), soprano Elizabeth Cragg and exciting young percussionist George Barton. A specially-formed Presteigne Festival Chamber Choir will be directed by Philip Sunderland and the Festival Orchestra will appear three times under artistic director, George Vass.
The full programme is available on the festival website here.
The world's largest arts festival, known especially for it popular comedy fringe, always runs a decent programme of contemporary classical music. Headlining this year's events are tribute concerts to James Macmillan in this, his sixtieth birthday year (see video, below). These will include the chance to hear the Scottish Symphony Orchestra give the world premiere of his Symphony No. 5: Le grand Inconnu, performed alongside his Symphony No. 2 on 17th. There will also be performances of his organ concerto A Scotch Bestiary, his concerto for orchestra Woman of the Apocalypse, the First World War oratorio All the Halls and Vales Along, the cantata Quickening and the piano trio Fourteen Little Pieces.
Away from the Macmillan festivities, there is the first European outing for John Adams' piano concerto Must the Devil Have All the Good Tunes? on 4th and the UK Premiere of Sofia Gubaidulina's Glorious Percussion, played by brilliant Scottish percussionist Colin Currie, on 8th. Other featured composers during the festival include Kaija Saariaho, Ligeti, Lutosławski and 18-year-old American Tyson J. Davis, whose Delicate Tension will be performed by the National Youth Orchestra of the USA on 9th.
An unlikely link between Boris Johnson and Hans Werner Henze was pointed out on Twitter today:
Sounds like a hoax? That's what I thought too, but you will find the piece listed in Henze's catalogue, here.
As one wag pointed out: 'Call me uncharitable, but I don't get a sense he put his heart and soul into this one...'
Former indie band member and Bury MP James Frith today led a debate on the crisis in English Music Education at Westminster Hall. The event was held with the support and collaboration of UK Music.
The debate was held to highlight the importance of music education in supporting an industry which contributes £4.5 billion to the British economy.
Evidence of the crisis includes:
50% of children at independent schools receive sustained music tuition, but the figure is only 15% for state schools

17% of music creators were educated at independent schools, compared to only 7% across the population as a whole

OFQUAL statistics on the number of entries between 2014 and 2019 show a decline of 30% in the number of pupils taking A-Level Music.
UK Music is urging the Government to support its plan to combat the crisis facing music in education.
The eight points in its blueprint to halt the decline are:
securing universal access to music within state education;

achieving a broad-based music education within curriculum learning;

sustained funding;

empowering local solutions;

improved teacher training and support;

incentivising music education in schools through inspections;

increasing music facilities for young people outside school hours;

and conducting an analysis of music education delivery.
UK Music CEO Michael Dugher said:
"Music in state education is facing an undeniable crisis. All children from every background should have access to music in education - not just those who can access the 'Bank of Mum and Dad' to pay for instruments and tuition or send them to private schools."
According to a survey of teachers conducted by the BPI in March 2019:
State schools have seen a 21% decrease in music provision over the past 5 years, compared to a net increase of 7% in music provision in independent schools over the same period. Around 30% of state schools have seen a decrease in curriculum time for music, or a reduction in the number of qualified music teachers.

Only 12% of the most deprived schools have an orchestra, compared to 85% of independent schools.

1 in 4 schools serving disadvantaged communities offer no music instrument lessons to students that want them. Almost all independent schools and those serving affluent communities do.

Only 64% of schools serving disadvantaged communities give students a chance to take part in a school musical or musical play, compared with 91% of the most affluent state schools and 96% of independent schools.

89% of independent schools run a choir in lunchtime or after-school compared to only 60% of the most disadvantaged state schools.

Almost 40% of state-funded secondary schools now have no compulsory music lessons in year 9. Students from disadvantaged communities are least likely to have regular music lessons by age 13/14.

Only 44% of music lessons in a primary school are delivered by a music specialist.

1 in 5 primary school teachers report there is no regular music lesson for their class.
Here's today's debate in full: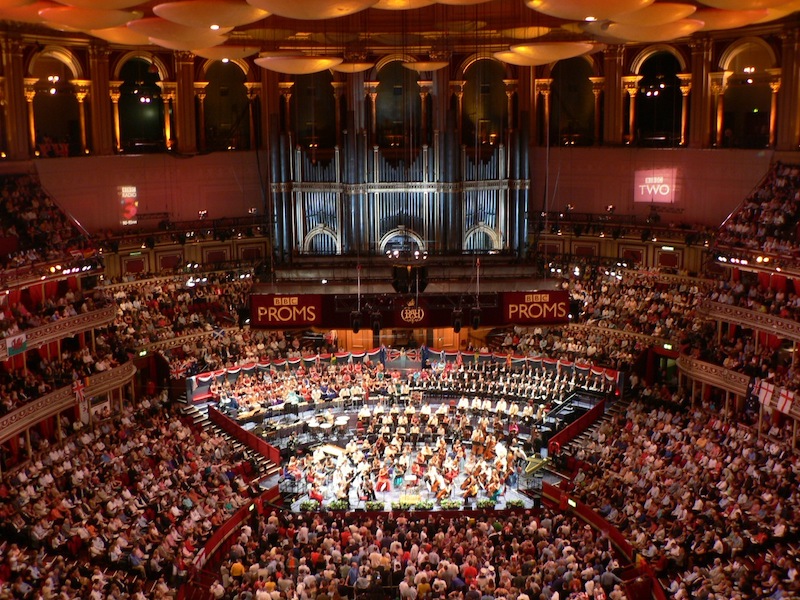 The arguments and rebuttals following the Guardian's posing of the question 'What is classical music for?' (4th July) have continued to roll in. Best of the bunch has been Richard Morrison's witty riposte in The Times.

That the Guardian editorial was published anonymously suggests that the newspaper was aware that the argument it presents is not well thought through. Would anyone want to sign their name next to it?

The piece argues that classical music has become commodified in two ways, on the one hand as a kind of deterrent or pacifier for delinquents (through piped music in public spaces), an observation it can't resist making without taking swipe at Cage and Stockhausen, and on the other as a status symbol for the rich, some of whom are apparently prepared to pay touts up to £2,500 for Last Night of the Proms tickets. It concludes by worrying that classical audiences are much less adventurous than, say, those who appreciate contemporary visual arts or literature.

There are elements of truth, of course, in this analysis. Classical music (including contemporary classical) has long been used and abused, especially in television, cinema and advertising (the last of these has also been the lot of contemporary art). Rather than being a reason to question its purpose, however, this is, rather, suggestive of its allure—its power to move emotions and sell products. So while we may opine the fact that the dopamine-releasing properties of classical music are used, in the words of the article, to calm 'customers who might otherwise become restive if they queue too long for fries,' this is hardly a cause for panic.

That people are willing to pay exorbitant prices for the chance to attend a concert of classical music might similarly be seen as a sign of its success. I personally doubt that these concert-goers are imposters, merely there to be seen, as might be the case at other social gatherings such as Ascot (cited in the article). There's not a lot of pleasure to be found in sitting still for two hours listening to music you don't like. Even if it were the case, I find myself entirely indifferent—these people are subsidising the cheaper seats that keep classical music accessible for all.

And in that respect classical music doesn't seem to be in bad shape. As Richard Morrison writes, 'You can get a standing ticket for any of this year's 75 Proms for £6, and 70,000 punters will do so. Another 100,000 will buy seats costing £15 or less.' Many of these punters will, no doubt, be there for the Brahms, Beethoven or Bach. Many, however, will be there for the contemporary music—Stockhausen concerts, the composer that the article maligns, regularly sell out (see here, here or here) as do those of more established living figures such as Steve Reich or John Adams. Other, especially younger, living composers are still making their case. We should not be surprised if they are not always able to fill halls in quite the same way.

For more responses to the article see the Guardian's letter page.

Archive
1 | 2 |

3

| 4 | 5 | ... | 62 |