Other Resources

News Archive

This year's Wien Modern Festival is based around the theme of growth. As well as music that taps into the contemporary quests for all things 'faster, higher, stronger' it will also seek to reinterpret the theme: 'to untangle the concept of growth from the one-sided interpretation that has been thrust upon it by its one-dimensional uses in economy, urban planning and politics. From extreme reduction to excessive abundance and back again – the eternal search for just the right measure, somewhere between too much and too little, has seldom been so tangible in music than it is today.'
During the festival you will be able to explore maximalism and minimalism in various forms at venues all across Vienna: a description of a volcanic eruption in the opening concert by the RSO Vienna Radio Symphony Orchestra under the direction of its new chief conductor Marin Alsop. The end of an ensemble and the beginning of something new. A work of unprecedented length, intensity and expressiveness you can visit between the end of one night and the beginning of the next, whenever you like. Major, world-encompassing works such as Dieter Schnebel's Sinfonie X. Tiny miniatures you might encounter in a museum. The Ring tram as an endless locked groove. And the opportunity to hear grass grow…
In total there are 81 world premieres of works by Peter Ablinger, Afamia Al-Dayaa, Lera Auerbach, Pierluigi Billone, Laura Bowler, Gabriel Bramböck, Francis Burt, Santa Bušs, Friedrich Cerha, Lang Chen, Yuheng Chen, Jérôme Combier, Ehsan, Katharina Ernst / Martin Siewert / Christian Weber, Dominik Förtsch, Reinhard Fuchs, Beat Furrer, Clemens Gadenstätter, András Gelléri, Elisabeth Harnik, Dietmar Hellmich, Michael Hersch, Katrin Hornek / Judith Unterpertinger, Mirela Ivičević, Michael Jarrell, Reuben Jelleyman, Elias Jurgschat, Hannes Kerschbaumer, Katharina Klement, Hibiki Kojima, Annamaria Kowalsky, Herbert Lacina, Bernhard Lang, Klaus Lang, Han-Gyeol Lie, Liquid Penguin, Misato Mochizuki, Marco Momi, Theo Nabicht, Sarah Nemtsov, Sergej Newski, Gérard Pesson, Simeon Pironkoff, Robert Pockfuß, Gabriele Proy, Ari Rabenu, Gerald Resch, Lissie Rettenwander, Jorge Sánchez-Chiong, Rebecca Saunders, Ingrid Schmoliner, Martin Schüttler, Kurt Schwertsik, Charlotte Seither, Daniel Serrano, Amir Shpilman, Alexander Stankovski, Johannes Maria Staud, Wolfgang Suppan, Germán Toro Pérez, Alessandro Traina, Tuğba Uçar, Juan Uribe, Oliver Uszynski, Brigitte Wilfing, Jaime Wolfson, Joanna Wozny, Kejia Xing and Mia Zabelka.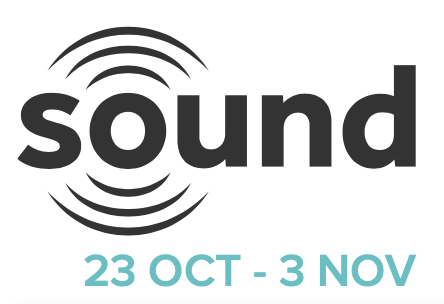 Sound Festival (23 October – 3 November) takes place in venues across Aberdeen and Aberdeenshire, Scotland.
This year the festival focuses on the oboe, with leading performers and ensembles showcasing the instrument and with oboists Christopher Redgate and Nicholas Daniel as Artists-in-Residence.
Headlining the 20 world premieres and 12 new commissions are new works from Ailie Robertson, the festival's Composer-in-Residence. The first of these, written for local singers and female singers from EXAUDI, explores themes of Motherhood. It will be performed on the opening evening.
A new work from Master of the Queen's Music, Judith Weir, will mark the reopening of Aberdeen Art Gallery and Cowdray Hall. Called The Big Picture, the work will be performed over 3 levels of the atrium of the Art Gallery by over 90 professional and amateur singers and instrumentalists under the baton of Roger Williams on 2nd November.
Sound Festival director, Fiona Robertso said 'Judith Weir's work…celebrates the creativity of Aberdeen bringing together school children and amateur singers with professional instrumentalists and the singers of Con Anima. It will be a remarkable event.'
Weekend 1: 23 – 27 October
Sound Festival 2019 opens on the evening of 23 October with the commission from Ailie Robertson, the first of twenty works which will be given their world premiere at the festival.
The following evening Sound Festival welcomes acclaimed French string quartet, Quatuor Diotima for a concert which includes the Scottish premiere of Brian Ferneyhough's Schatten aus Wasser und Stein.
Other highlights of the opening weekend include: Il faut qu'on parle/ We need to talk bringing together British cellist Matthew Sharp with French cellist, Noémi Boutin, giving the world premieres of works for two cellos from Frédéric Pattar (FR) and Laura Bowler (UK); Yellow Wallpaper – a programme of works responding to mental health conditions; a performance of Claudia Molitor's Decay; and a concert by the Singh Quartet and Vessel (electronics) inspired by Janáček's string quartet, Intimate Letters.
Sound's Resident Ensemble Red Note makes the first of two appearances at the 2019 festival on Saturday 26 October performing works works by five Scottish composers for oboe and cello developed during a residential weekend in Aberdeenshire.
Weekend 2: 31 October – 3 November
A highlight of the second weekend of the festival will be the world premiere of Judith Weir's The Big Picture, Each of the five movements, is named after a colour and sets a works by a leading poet: Green, setting of a text attributed to Henry VIII; Blue, setting of a text by Wallace Stevens; Gold, setting of a text by Robert Frost; Red and White, setting of a text by John Boyle O'Reilly; Colour, setting of a text by Christina Rosetti.
Joining the festival as Artist-in-Residence for this second weekend is Nicholas Daniel. His contribution will include a performance of Amethyst Deceiver in a concert celebrating the work of John Casken, and a concert in which he will be joined by Oliver Boekhoorn (from Calefax Wind Quinet) and Jean-Pierre Arnaud (from Ensemble TM+) in a performance of James MacMillan's Intercession for 3 Oboes. This concert, which also features works by Thea Musgrave (Take 2 Oboes), Tansy Davies (Forgotten Game for solo oboe), Emma-Ruth Richards (De Ståmparare) Joanna Lee (Proserpina) and Alasdair Nicolson (Magnus III) is being supported by the British Double Reed Society. Daniel will also join Sound Festival's resident ensemble, Red Note, in the World Premiere of a new oboe concerto by Luke Styles, which has been co-commissioned by Sound.
Two leading European ensembles will make their Sound Festival debuts on Sat 2 November. French contemporary music specialists, Ensemble TM+, will perform an innovative programme of works for oboe, clarinet, cello and harp, and Dutch reed ensemble Calefax with Matthew Barley (cello) will give the first UK performance of Graham Fitkin's Tracking Yesterday's England alongside works by Joost Buis, Carola Bauckholet and Giovanni Sollima.
In the Friday Late Night session Suk-Jun Kim (electronics) will present a series of electroacoustic compositions whilst the Saturday late-night event will bring together Nicholas Daniel, Matthew Barley and musicians from Calefax and ensemble TM+.
Sound Festival 2019 closes with its return to the Cowdray Hall with a concert of multi-oboe works including John Woolrich's Array for 10 oboes led by Nicholas Daniel.
For full event schedule visit: www.sound-scotland.co.uk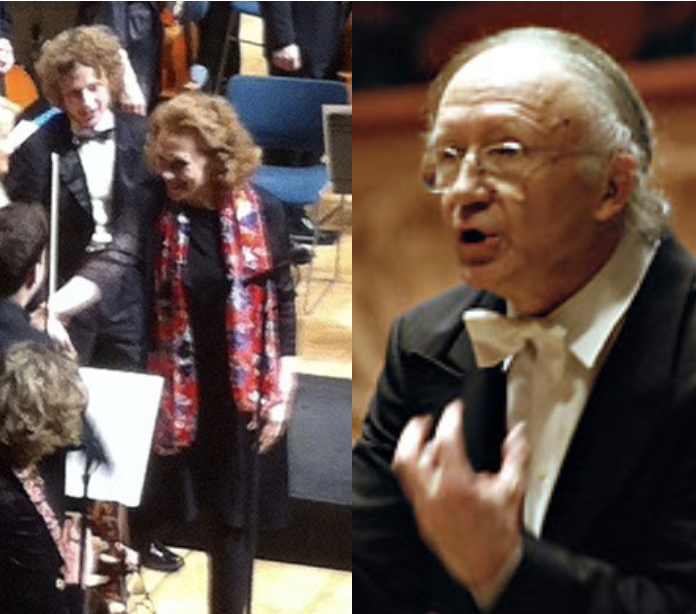 The Isang Yun International Composition Award has been awarded to composers Heinz Holliger and Kaija Saariaho. They share a prize of $30,000. Congratulations to them both!
The competition (under a slightly different name) has existed since 2007, but was originally biennial. It has since suffered administrative problems which led to it not being awarded for a period. It has now reconvened and will be awarded annually from now on, the aim being to 'encourage artistic work of the highest caliber, uninhabited by conventions but filled with honest visionaries that strike at the heart of human connection.'
The death has been announced of French pianist, conductor and composer Roger Boutry. He was 87.
Boutry studied at the Conservatoire de Paris where his many awards – he took first prizes in solfege, piano, harmony, chamber music, accompaniment, fugue, conducting and composition – are an early indication of his great musical versatility. In 1954 he won the Grand Prix de Rome and was a finalist in the International Tchaikovsky Competition in Moscow in1958.
A brilliant career as a performer, conductor and composer followed. He conducted the Orchestres de la Garde Républicaine for over twenty years, making appearances with other orchestras worldwide. He played as a soloist under André Cluytens, Pierre Dervaux, Ingelbrecht, Jean Martinon, Pierre Monteux and others. His hundreds of compositions include Rosaire de Joies, which won the Grand Prix Musical of the Ville de Paris (1963); Concerto for Orchestra, winner of the Prix Georges Bizet of the Institut de France; Sacem (1970), which took the Grand Prix de la Promotion Symphonique; and Rosaire de Joies Concerto-Fantaisie, Reflets sur Rome, which won the Prix de la Fondation Pineau-Chaillou (1971).
Roger Boutry - Divertimento for Saxophone and Piano (1963)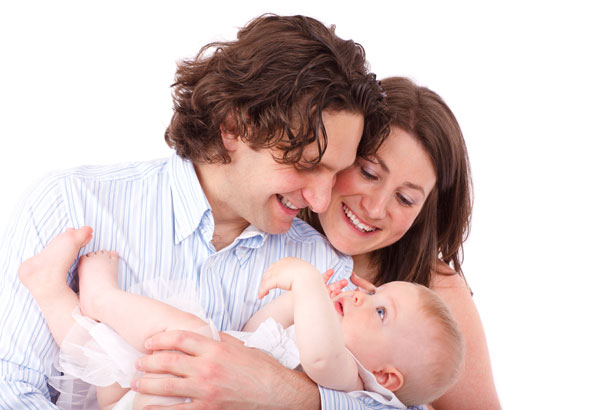 UK Music has announced its panel for a discussion of the problems facing self-employed musicians who are parents. They are:
Luciana Berger (Liberal Democrat MP), Baroness Jane Bonham-Carter (DCMS Spokesperson), Judith Bunting MEP (EU CULT committee & Liberal Democrat Party Spokesperson), Olga Fitzroy (MPG Executive Director).
UK Music are asking that the government update shared parental leave rules so that self-employed parents can share leave in the same way as other workers. The issue has particular relevance for the music industry, where 72% are self-employed.
The debate will take place on Monday 16th September, from 1–2pm as part of the Liberal Democrat Autumn Conference in the Purbeck Suite, Marriott Hotel, Bournemouth BH2 5DU. It is outside the secure conference zone so is accessible to all.
The issue will also be debated as part of a conference motion on September 14th.

Sound and Music's Adopt a Composer scheme pairs composers with 'leisure-time' vocal and instrumental music groups. This leads to a premiere performance and a possible broadcast on BBC Radio 3.
The composers and groups seleced for 2019/20 were:
Claire Victoria Roberts and Camden Symphony Orchestra
Carmel Smickersgill and Junior LCoM Ensemble Creative
Rob Jones and The Edge Chamber Choir
Laura Shipsey and City of Bristol Brass Band
Aileen Sweeney and Helensburgh Oratorio Choir
Jonathan Brigg and Sussex Folk Orchestra
Alex Paxton and Haslingfield Choir
Congratulations to all!
More about those participating: http://www.soundandmusic.org/projects/meet-adopt-composer-pairings-201920
Steinberg has just announced a major point update to its score writing software, Dorico.
The headline, and potentially revolutionary feature, is that of condensing, which will give composers and arrangers the ability to produce a conductor's score where individual parts (say, multiple flutes) are automatically condensed onto one line.
Other new features include comprehensive support for notations for guitar and other fretted instruments; smart tools for harp pedalling; grouped playing techniques; and custom playback templates, expanded VST Expression Maps, velocity and pitch-bend editing.
For a first look at condensing, check out the video, below. For an impartial look at all the changes, take a look at Scoring Notes' comprehensive review.
Dorico is £480 to buy new, £85 as an upgrade from version 2, £128 from version 1.
It has been reported that French composer Ivo Malec died on 14th August. He was 94.
Malec was born in Zaghreb, Croatia. He received a classical training there before a meeting with composer Pierre Schaeffer (who he described as his "one and true master") led to him joining the Groupes de recherches musicales electroacoustic studio at l'ORTF.
Thereafter his style was profoundly affected by the Schaefferian outlook, particularly in terms of the primacy given to raw sound measured in terms such as grain and texture.
In 1992 Malec won France's Grand Prix de Musique. In 2006 he was made Chevalier de la Légion d'honneur.
Ivo MALEC: Dodécaméron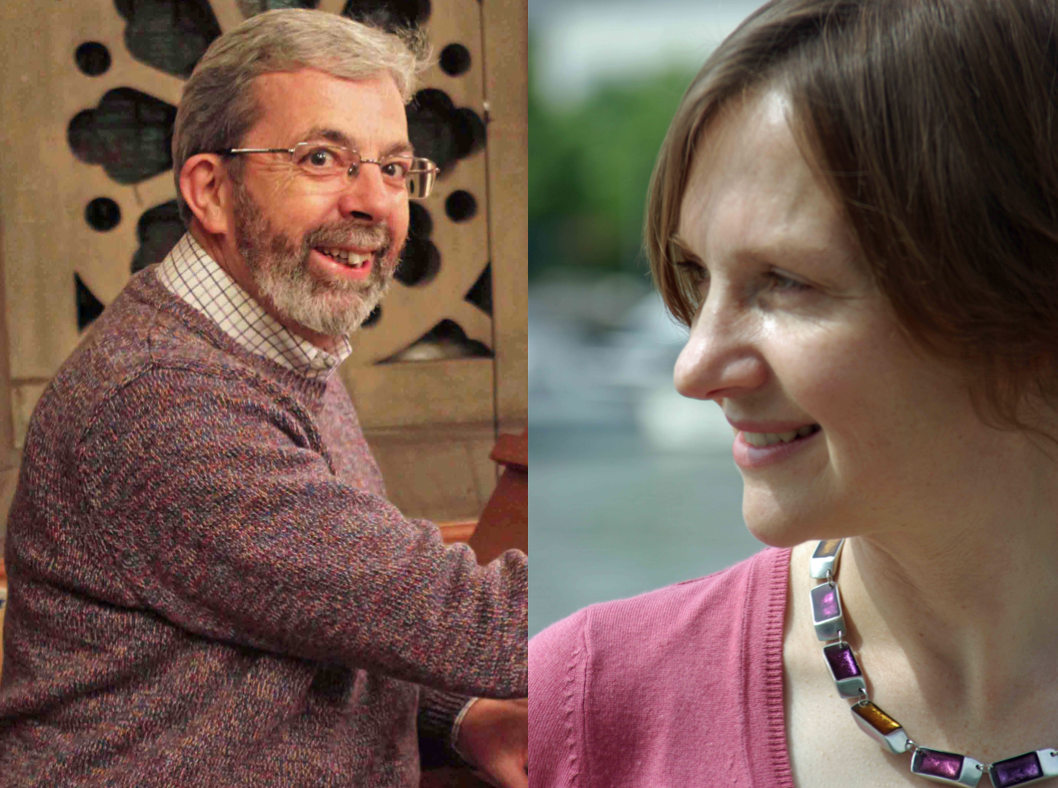 Composers Richard James Harvey and Liz Lane
Two contemporary choral works celebrating St Alban and the Martyrs will be performed in St Albans Cathedral on 23 November 2019 as part of a special concert marking the 75th anniversary of St Albans Choral Society.
The concert features the world premiere of The Martyrs' Call – a cantata in stone by composer and organist Richard James Harvey, inspired by the polychrome statues of the Seven Martyrs in the Cathedral's medieval niches. The statues, created by sculptor Rory Young, were installed in 2015. The work was commissioned by the family of the late Lady Maitland, Rory Young's aunt, in accordance with her wishes.
The concert will also feature the first performance in the Cathedral of The Story of St Alban, by composer Liz Lane, for which a choir of children from local schools will join the Choral Society. The final work will be John Rutter's Gloria.
The Very Reverend Jeffrey John, Dean of St Albans, said: 'I am delighted that St Alban and the Martyrs will be celebrated in this special concert in the Cathedral, marking the 75th anniversary of St Albans Choral Society. I look forward to the premiere of Richard James Harvey's new work, inspired by the statues of the Seven Martyrs in the nave screen, and to the first performance in the Cathedral of Liz Lane's The Story of St Alban. The timing of this commemorative concert, in the year in which the Cathedral opens its new Welcome Centre, is impeccable.'
For more information and to book tickets:
www.choralsociety.com/concerts/
This year's "Warsaw Autumn" International Contemporary Music Festival has the subtitle 'Pneuma—expanded reality: contemporary music versus transcendence and the experience of mystery and the extraordinary.' Pneuma, we are told, 'is related to air and its movements, leading to further symbols and metaphors such as breathing, motion, the wind of history.'

Air itself will be one of the threads running through the festival, from the opening concerts, which will feature Thurídur Jónsdóttir's air-drenched Flutter, to the final concert with the windy end of Jonathan Harvey's …towards a pure land. Air is also taken as a kind of metaphor, meaning the '"centre of spirit"—the sphere of life that aims at grasping the world as a coherent, sensible whole, fed by a nostalgia for a harmonious fullness, which is experienced as "numinosum": the extraordinary, touching the transcendence.'

This touch comes in the form of endless space (Iannis Xenakis's Jonchaies at this year's final concert), time with its processuality (in the works of Richard Barrett, Niels Rønsholdt, Cathy van Eck, Sofia Gubaidulina, Cassandra Miller, and Tadeusz Wielecki), the shape of matter and shapes of nature (Thurídur Jónsdóttir, Alvin Lucier, Tristan Murail, and Jonathan Harvey), vitality (as heard in Bruno Mantovani, Raphaël Cendo, and again Iannis Xenakis), the mystique of the body and the animated world (Rebecca Saunders and Agnieszka Stulgińska), or paradox and strangeness (Cathy van Eck, Simon Løffler).

Music will also be combined with performative art in Aperghis's Thinking Things presented by IRCAM; and Rønsholdt's Gaze for Gaze celebrated by the Danish ensemble SCENATET and the VRC choirand in works by Jacek Sotomski and Agnieszka Stulgińska.

Another of the Festival's threads will be the music of Swiss female composers: Cécile Marti and Katharina Rosenberger, featured in a concert of the Basel Sinfonietta, as well as Icelandic female composers: Thurídur Jónsdóttir and Bára Gísladóttir, whose works are included in the opening and final concert.

Premieres include works by Monika Dalach, Magdalena Długosz, Paweł Hendrich, Zygmunt Krauze, Cécile Marti, Adrian Mocanu, Piotr Roemer, Agnieszka Stulgińska, Piotr Tabakiernik, Tadeusz Wielecki, and Sławomir Wojciechowski. Further first performances will be featured at Warsaw Autumn Hits the Club and Little Warsaw Autumn.

Warsaw Autumn takes place in ten venues: the Warsaw Philharmonic, Witold Lutosławski Polish Radio Concert Studio, Fryderyk Chopin University of Music, ATM Studio, IMKA Theatre, Nowy Teatr, Theatre Institute, Austrian Cultural Forum, Sculpture Park in Królikarnia, and the Museum of Warsaw.

Archive
1 | 2 |

3

| 4 | 5 | ... | 64 |