Other Resources

News Archive
Norman Lebrecht recently drew attention to comments made by Jacques Attali:
Je crois personnellement que la musique atonale est une impasse, elle ne correspond pas à la nature même de l'audition, elle a constitué une tentative de « terrorisme musical » qui ne correspond pas à la nature profonde de ce qu'est la musique.
(I personally believe that atonal music is an impasse, it does not correspond to the natural way of hearing, it constitutes a 'musical terrorism' that has nothing to do with the profound nature of music.)
Jacques Attali is more politician than musician ('would-be orchestra conductor' as Lebrecht neatly sums him up) and his comment is neither original nor particularly provocative. Criticisms of atonality are as old as atonality itself. In 1914 Strauss allegedly described Schoenberg as being in need of a psychiatrist and that 'he'd do better to shovel snow instead of scribbling on music-paper…', in 1961 Ernest Ansermet attempted to debunk serialism in his book Les fondements de la musique dans la conscience humaine. More recent criticisms include, in 2009, Roger Scruton's collection of essays Understanding Music, Philosophy and Interpretation (especially in the eleventh, True authority: Janáček, Schoenberg and us) and, perhaps more provocatively, Jérôme Ducros's 2012 lecture L'atonalisme. Et après?
I was led to this last source after reading the often perceptive, sometimes hilarious comments to Lebrecht's original post. It would have taxed my French, except that, just a couple of weeks ago, an English language version of the lecture was made available on YouTube (embedded, below). It is fascinating to watch, really one of the most compelling and elegant arguments in favour of a return to the old ways of composing. It will enrage many.
Ducros L'atonalisme. Et après? Lecture given at Seminar Amphithéâtre Marguerite de Navarre, College de France
Ducros's argument basically boils down to the fact that atonality results in a kind of blandness, since music lacks a dialectic, a set of rules understood by the listener against which the composer can satisfy, surprise or, indeed, frustrate their expectations. In essence, the listener, in expecting everything, is surprised by nothing.
I have some sympathy for this point of view, having often found it difficult to discern the shape or narrative thrust of atonal music. On such occasions, however, I have never felt this had anything to do with the lack of tonality itself. There are many ways of providing coherence to music and one of the joys of grappling with modernist repertoire is trying to work out what these might be. To take an obvious, and popular, example: Ligeti's Atmospheres is best understood as a series of shapes, shifting colours and subtle manipulations of tessitura. Heard in this way the work is both coherent and compelling.
Ducros's analysis does, nevertheless, lead us to an important truth: too often the other forms of musical coherence that a composer must rely upon in the absence of tonality are not nearly sufficiently stressed. Of course, often there will be all sorts of clever musical filiation going on in the background, but none of this is of any use whatsoever if it cannot be discerned by the listener.
A secondary issue raised by Ducros is that too often music students are encouraged, or rather forced, to write in an atonal style in musical institutions. He presents it rather dramatically as a battle in which composers, after years of stultifying musical education, have to emancipate themselves from the modernism they have been forced to adopt. If this is true, it seems to be more a reflection of the ossified state of musical education in France than a criticism of higher education more generally. Certainly, in the UK and US, most universities are perfectly happy to produce students that write tonal music. What they will not accept is students who do this from a position of ignorance. One cannot pretend that the twentieth century did not happen. It is vital for universities to challenge young composers by making them aware of the historical context in which they write.
Ducros's attempts to characterise the twentieth century as the century of atonality are, anyway, erroneous. The best composers have always followed their own stylistic inclinations. How else could Britten be writing Noye's Fludde a year after Boulez finished Le marteau sans maître? And if composers are individuals, so too are listeners. Ducros might be rather surprised to find, even if he does not like it himself, that there are plenty of people who adore the music of Schoenberg, Webern, Boulez, Stockhausen et al. Composers will choose to write whatever they wish and audiences will choose to listen to whatever they wish. There is no battle, just a myriad of bewildering and enticing possibilities from which the contemporary composer must choose.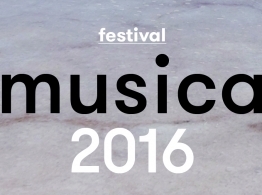 The Proms continue until 10th September, though with just one more world premiere to look forward to: Tom Harrold's Raze on the Last Night. I am a little behind on my listening, but of the August new works I was particularly struck by Helen Grimes's characteristically colourful Eardley Pictures. Splendid also to hear the National Youth Orchestra of Scotland do such a good job of the second of these. All the premieres, including links to completed performances, are still viewable, here.
If the prospect of the Proms ending is a depressing thought, it may be worth heading to the Continent, where there are several major festivals to look forward to, including:
Musikfest Berlin (Germany, 2nd–20th)
Features 29 events and 70 works by 35 composers including Shostakovich, Galina Ustvolskaya, Luigi Nono, Philippe Manoury, Olga Neuwirth, Matthias Pintscher, Enno Poppe and Rebecca Saunders. There is also a particular focus on works by Edgard Varèse, Wolfgang Rihm, John Adams and György Ligeti.
Ultima (Oslo, Norway 6th–17th)
Focusing on contemporary music, there is much to enjoy over the festival's 45 events. Of particular interest to British audiences is a staging of Britten's War Requiem, to be performed on seven nights during the festival. Its importance in the context of contemporary events and British music will also be discussed. Living composers represented include Bent Sørensen, Jacob Kirkegaard, Manos Tsangaris, La Monte Young, Maja S.K. Ratkje, Trond Reinholdtsen and Terry Riley (who will also perform).
Paris Autumn Festival (France, starts 6th September)
More a season of arts events than a festival, so perhaps of more interest if you live in Paris. Two concerts stand out in September: a 'posthumous' opera by Robert Ashley on 21st and 24th, and an opportunity to hear George Benjamin's Dream of the Song… on 28th and 29th.
BeethovenFest, Bonn (Germany, 9th–14th)
Despite the focus on Beethoven there is some more recent music to enjoy, including works by Ligeti, Bartok, Rihm, Nono and Malipiero. There is also a recreation of Dance, Philip Glass's 1979 collaboration with choreographer Lucinda Childs and conceptual artist Sol LeWitt.
Warsaw Autumn (Poland, 16th—24th)
Another festival that focuses entirely on contemporary music. This year the focus is on the stage, both literally, in terms of form, and metaphorically, as a compositional paradigm. Opera events include The Magic Fountain by Paweł Mykietyn; the multimedia opera Aaron S by Sławomir Wojciechowski; Olga Neuwirth's Lost Highway; and two works by Salvatore Sciarrino: Infinito Nero and Luci mie traditrici.
musica2016 (Strasbourg, France 21st–8th Oct)
Also a contemporary music festival with a huge amount on offer: an exploration of electronic music that pays homage to one of its founding fathers, Pierre Henry; several screenings of cinematic works accompanied by live performances of their original scores (in the case of Kubrick's 2001) or by new or improvised works (for Métropolis by Fritz Lang and Les Misérables, by Henri Fescourt); four concerts for choir and orchestra; Mririda, a new opera by Ahmed Essyad; a dance spectacle My Rock by Jean-Claude Gallotta; a focus on music by Spanish composer Alberto Posadas; and the promotion of works by emerging composers.
Back in the UK, you could check out the Lammermuir Festival in East Lothian (9th–18th). There's Britten's perennially popular Noye's Fludde on 11th, Rolf Riehm' s He, très doulz roussignol joly on 15th and a programme that includes Berio, Sørensen and Gubaidulina on 16th. In London, there are premieres from Stephen McNeff, Roland Pöntinen, Julian Philips and Anna Meredith at Wigmore Hall on 12th, 19th, 20th and 24th respectively. There is also a collaborative performance between Gwyneth Herbert and the London Sinfonietta, including new arrangements and pieces, on 9th at Kings Place. Wim Henderickx's new choral work Blossomings, finally, receives its first performance on 23rd at the Barbican. The rest of the programme is chiefly dedicated to the vocal music of Jonathan Harvey.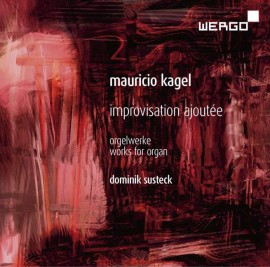 It was fascinating reading the responses of UK composers to Brexit on 16th July. So much so that I was inspired to write down my own thoughts in a post on my own website. If you're at all interested I'd be delighted if you were to pay a visit.
A piece of good news came on 26th July. The Sounds Like Now crowdfund, a project to launch a new glossy magazine dedicated to contemporary music in the UK and Ireland achieved, and then surpassed, its £18,000 target. The team, lead by Dan Goren and editor Steph Power are now beavering away to produce the first edition, which should appear in November 2016. I'll post a reminder when it comes out.
The Proms continue apace. If you have missed any of the premieres, why not take a look at CT's guide, which I published here on 7th July. As a I speculated at the time, if you follow the link through to the Proms website, audio (and video where appropriate) of each concert is posted after the event. This makes this list a great way of catching up on premieres, as I have been doing today. I'd especially suggest that you pay the Michael Berkeley Violin Concerto a visit. An achingly beautiful work that has a pretty surprising final third—I won't say why. I'm still not sure that it entirely works, but it's certainly not boring.
There have been a number of interesting recent CD releases. If you are an organ aficionado, as I occasionally am, there are two disks that give very different perspectives of contemporary organ writing. On Signum Classics is a new album in their Hakim plays Hakim series, this time on the Schuke Organ of the Palacio Euskalduna, Bilbao. Naji Hakim is a delightful miniaturist, two of the works here, the Suite Norvégienne and Suite Françasie being collections of movements that are around a minute each. His style is traditional, what we might call quirkily tonal; in a work such as the Ouverture Libanaise, with its oleaginous harmonies, popular tunes and fruity registration he's not above flirting with what we might call the Wurlitzer school of organ playing. It's deliciously entertaining.
Also delicious, but in a quite different way is Maurice Kagel's Improvisation Ajoutée, a new recording of which has just been issued on Wergo. It's not hard to see why the work caused something of a scandal when it was premiered in 1962. The organ writing in itself is novel enough: dense, dissonant and with a plethora of extended techniques. In addition to this, however, the player and his two assistants are also asked to make all manner of noises: 'speaking, coughing, laughing, whistling, clapping, and above all loud groans and shouts.' If you're in the right frame of mind it's great fun. If not, start by listening to a different work on the disk, Kagel's own set of organ miniatures Rrrrr, which rather give the Hakim a masterclass in quirky attractiveness.
I mention en passant a new recording of Mahler's Symphony No. 10. Whilst, obviously, not a new work, the significance of this particular recording, also on Wergo, lies in the fact that it is a new completion by composer and conductor Yoel Gamzou. I'm not in a position to compare its merits with the better-known Deryck Cooke version, but I'm sure that many will want to do just that.
A composer who remains a favourite of mine is William Mathias; his music, as I wrote in 2012, being brilliantly communicative. It's great to see his discography continuing to expand, this time in a useful collection of his vocal music performed by St. Albans Abbey Girls' Choir. It contains some of his best known works, including the carol sequence Ave Rex and the mystical As truly as God is our Father, but also lesser known pieces such as An Admonition to Rulers and premiere recordings of All the works shall praise thee and The Lord's Prayer. The disk is currently available for pre-order on iTunes, with previews of each track to help you decide whether to stump up the quite reasonable £5.99.
Other recent disks to consider include a collection of piano music by Kenneth Hesketh on BIS, the most substantial piece of the programme, Horae (pro clara), lending its name to the album. On Wergo there is a first recording of the original version of Bernd Alois Zimmermann's Symphony in One Movement, an important document given that he substantially rewrote the work after its much criticised first performance. There is a portrait CD and DVD of music by Ondřej Adámek, which contains nine works for a variety of instrumental setups, from an air machine to orchestra and choir; and, by way of contrast, a collection of works for solo flute by Violeta Dinescu. On NMC there is a collection of music by Mark Bowden, the orchestral works being played by the BBC National Orchestra of Wales, with whom Bowden is Resident Composer; and also a new album featuring works by Emily Howard. The Singing Bridge, finally, is a sound-work by Claudia Molitor written as a response to Waterloo Bridge.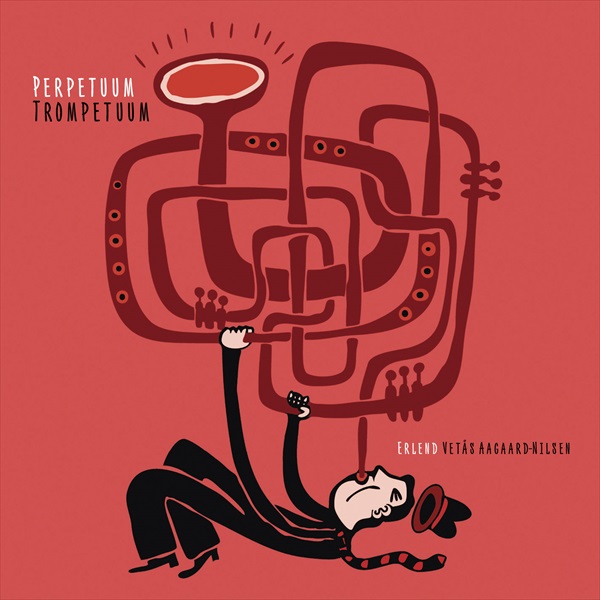 No, not a follow-up to my Brexit post—though I could easily wax lyrical about its advantages in that context—but, rather, a recent CD from Norwegian record label Lawo.
Perpetuum Trompetuum is a programme of music by Norwegian composers written for trumpeter Erlend Aagaard-Nilsen. With the exception of Bjørn Bolstad Skjelbred, the composers on the disc are from Bergen, close to where Aagaard-Nilsen grew-up, and the music of Aagaard-Nilsen's own father, Torstein Aagaard-Nilsen, is represented by four pieces in the programme. If this all sounds disappointingly parochial, then think again.
The disk opens in exhilarating fashion with Bolstad Skjelbred's Resisting Gravity for piano and trumpet. The obvious stylistic influence here is Ligeti, the running lines and staccato interjections having a considerable whiff of Désordre about them. Perpetuum Trompetuum by Ketvil Hvoslef is constructed over a wandering bass line, the piece becoming a characterful dialogue between right hand and trumpet, the perpetuum mobile the glue that holds it all together. It builds to a powerful and satisfyingly diabolic climax.
Eilert Tøsse's Signals derives its name from seven repetitions of signal-like material in the upper register of the instrument. These act as structural markers that lead into more vigorous interludes. The clarity of the structure is married to a satisfying sense of development and variety. Though the interludes share thematic material they each have a distinct character; the signals, likewise, are never merely repeated—those in the middle ending towards the lower range of the instrument, those at the end heading ever upwards.
If the evidence provided by this disk is anything to go by, Torstein Aagaard-Nilsen is a hard composer to pin down. Kverhusfanfare for solo trumpet is over in a flash, a satisfyingly well-written fanfare that is, nevertheless, not particularly original. Festoso, is very much, as the sleeve note says, in the 'recital tradition'—a bracing three-and-a-half-minute listen that manages to be both fun and serious. Elegy for Broken Hearts, for muted trumpet and piano is, by contrast, unrelentingly stern—where the harmonic idiom in Fesotso is rich and varied, here it is uncompromisingly bleak. All of these work show an engagingly eclectic composer, though they hardly prepare one for the shift of gear that is Orpheus Lament for trumpet and electronics. Here the solo part is set against an icy electronic background pre-distilled from the trumpet line, whilst the live instrument is passed through sound modules. The effect, which expands the expressive possibilities of the instrument in a way that recalls the electroacoustic music of Jonathan Harvey, is mesmerising.
All the works up to this point take a fairly orthodox approach to trumpet playing; advanced techniques only extending to the occasional use of flutter tonguing, lip slurs or the use of microtonal inflections in the melody line. Sigurd Fischer Olsen's Three Lamento Movements for trumpet and piano, by contrast, almost entirely strips away traditional trumpet technique. We are treated instead to three vivid sound pictures in which the player's breath, the clicking of keys, playing with the mouthpiece only and extended passages of microtonal tuning take a central role. Knut Vaage's MultiMORF IV takes the non-traditional approach to its logical extreme with the replacement of the piano accompaniment by live electronics. This allows the expansion of the expressive possibilities of techniques that are already 'extended'. The work was originally intended to be played alongside video art by H C Gilje, but it stands perfectly well by itself. More than well in fact—it is an extravagantly rich and ambitious piece of sound art, the near twenty-minute span containing a plethora of aural delights. If you would like to get a taste of what it is like, have a listen to Vaage's MultiMORF III, for trombone, here.
Perpetuum Trompetuum provides, then, a compelling snapshot of the compositional scene in Norway and a vivid insight into the expressive possibilities of the trumpet. Performances are impossible to fault: Erlend Aagaard-Nilsen makes light of the terrifying technical demands of this repertoire whilst Jarle Rotevatn provides, by turns, both sensitive and exhilarating accompaniment. If you can't find it available for streaming (it's on Apple Music but not Spotify) and if you have even a passing interest in contemporary brass music then consider buying this excellent disk. You won't be disappointed.
The Sounds Like New crowdfund, a project to launch a glossy magazine dedicated to contemporary music in the UK and Ireland, was given an extended deadline a couple of weeks ago. It is now frustratingly close to its target with just a few days left to run. If you're interested in supporting this great project why not head over to the crowdfunder page, here, and pledge your support?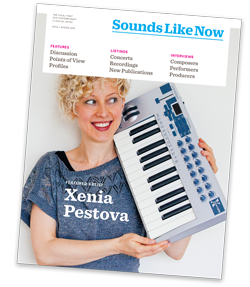 It would be an exaggeration to say that the dust has settled following the UK's historic referendum on 23rd June. But now that we are several weeks from that extraordinary singularity and things have calmed at least a little, I asked some of the country's leading composers to give their thoughts on Brexit.
My aim was to canvass opinion from a wide demographic and from those living and working both in the UK and Europe. I was also interested in contributions from the wider musical community. Hence, I include contributions from two festival artistic directors who also chair major arts umbrella organisations. The second of these also kindly supplied comments from affiliated organisations.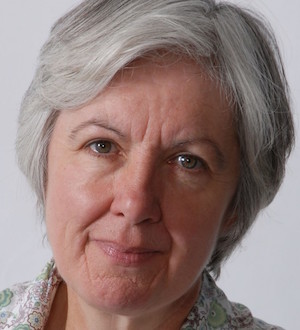 Judith Weir, CBE, Master of the Queen's Music
1. If Brexit negotiations do happen, the musical profession must be pro-active and say what is needed. Top of the list should be continued free movement between the EU and UK for music students (in both directions) because that is the foundation of our internationally successful musical scene.
2. The referendum result makes the exit of Scotland from the UK more likely. If that were to take place, what would happen to the BBC, and its generous classical music provision? This is a question that would need asking on both sides of the border.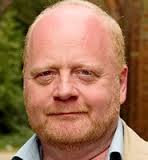 John Woolrich
The freedom to live and work in Europe has allowed me to live happily in France for the last eight years, free from red tape. And I haven't been alone in that: off the top of my head I could mention many other British composers who have made their homes in Europe: Richard Baker, Naomi Pinnock, Luke Bedford and Rebecca Saunders in Berlin and Stuart MacRae in Paris, for instance. Richard Barrett has lived in both Amsterdam and Berlin. It hasn't been one-way traffic: Paul Ruders and Matthias Pintscher and other European composers have lived in London.
And we've been able to travel freely within Europe without bothering about visas or border controls (except, of course, at the UK border).
If Theresa May makes the position of EU residents in the UK a bargaining chip in her Brexit negotations, the British living in Europe could find their lives becoming difficult.
If I have to move, which country will take me after the United Kingdom has disintegrated? I'm half-Scottish, quarter Welsh and quarter English.
I received an email this morning saying that the main commercial sponsor of a series of concerts (for which I'd written an orchestral piece) 'has pulled out because of the uncertainly and insecurity with which the vote has left the business world.' That's a six figure chunk of sponsorship which has gone up in smoke: sad for me, disastrous for the orchestra.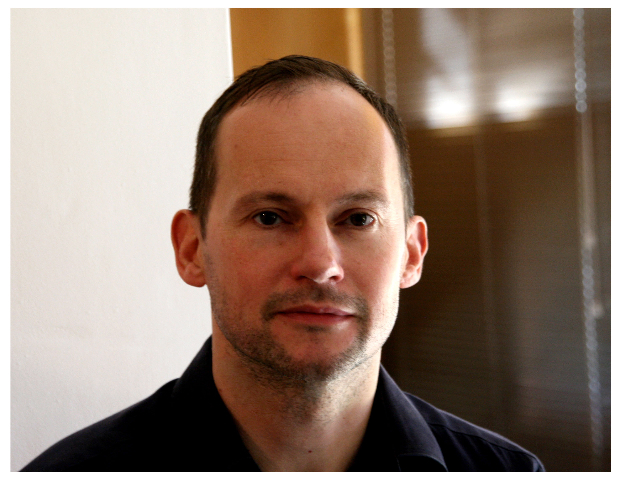 David Sawer
The success of this country is based on its openness, so the referendum result came as a shock. The future is one which we all will have to share, and leaving the EU feels like a step backwards. I can't help thinking that the UK has been diminished.
I'm not an expert, but my fear is that when Europe-wide musical collaborations and co-commissions are discussed, we will be sidelined. l am sad that the UK might become less attractive for international students and that future UK students might be deprived of access to 27 EU countries for study and work.
My hope is that some of the extreme inequalities exposed by the referendum outcome will now be addressed.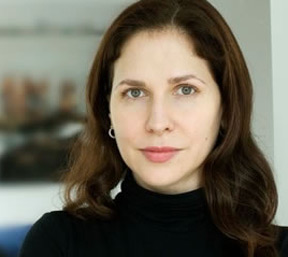 Arlene Sierra
It's been a strange sensation, feeling as mortified, embarrassed, and depressed about my adopted country as I often have for my native U.S. The closest parallel is how I and countless other progressive Americans felt when George W Bush was handed the election victory in 2000. Back then I was just starting life in the UK and every conversation I had seemed to be about the election - "how sad for you Americans, how embarrassing!" And now, among my many friends and colleagues who ardently supported the case to Remain, the sense that a massive miscarriage of democracy and justice has just taken place is strikingly similar.
There are also parallels with the rise of Trumpism in America right now. Thanks to the Brexit campaign, the worst has been exposed in British society and we are seeing swathes of people suddenly comfortable with statements and sentiments that are shocking to say the least. Fanned by tabloid lies and panderings to prejudice, a compassionate, internationalist approach to politics seems more out of reach than ever.
But while we worry and brace ourselves for worse and worse, we keep working, making music, making art. It is our best, and perhaps only, real way to resist and defy these events, to keep creating. Keeping going, keeping ideas open, forming collaborations and encouraging other artists: These are acts of defiance against fear and hopelessness.
In the Bush years I was a recent graduate, struggling to find an artistic and professional path. Now, being more established, I find that teaching and mentoring have become an essential part of the goal to resist despair and keep creating. Providing a support and a model to young artists who are just starting out, it makes our community stronger both locally and internationally. Meeting young composers, hearing about their many and different paths to the same calling, sometimes I am just amazed it happens at all. As long as young people keep caring about art, music, and the world, there is still hope.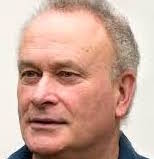 Colin Matthews, OBE
Leaving Europe will inevitably lead to problems for musicians working here and abroad, and more and more bureaucracy. But that seems pretty insignificant compared to the wider picture, and what really appals me is that a government put in power by 25% of the electorate should have tried to solve its internal divisions by proposing an ill thought through choice which has been irrevocably endorsed by just over a third of the electorate: all on the basis of lies and distortion. Surely the impotence that so many of us feel has to find a voice, not a musical one but a scream of outrage.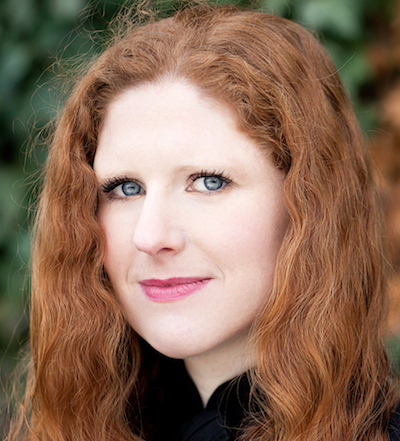 Cheryl Frances-Hoad
Where I live (in Bedford) all you could see in the run up to the referendum were LEAVE posters, so the result didn't come as a shock to me. It makes it no less depressing though. It seems to me we are leaving the EU because a handful of well-educated men (men taught by experts) wanted the top job. I do understand why a lot of people outside London felt so frustrated though, and I can sympathise why many, faced with the barrage of misleading anti-EU, anti-immigrant propaganda that was coming at us every day, voted the way they did (I think it's been a little too easy for my circle of friends to insulate themselves from opposing views: the peril of social media perhaps).
I can't help thinking that Brexit could almost be viewed as a symptom of our society's lessoning respect and appreciation for the arts, although of course it's vastly more complicated than that! The UK Sciences are already suffering, and I can't see why Brexit wouldn't have a similar effect on the arts, even if the sums of money involved aren't so vast, but in recent years it's hardly as if music in schools has been well-supported by the Government. Brexit will probably have very little effect on my composing career, at all or in the short term at least, but that's hardly the point. I'm lucky to have reached a certain point my career where my CV will probably still allow me access to various funding streams, but if this had happened five years ago I'd not feel anywhere near as confident. I think as composers, however, we can continue to create music that speaks to people across borders, continue to look outwards for inspiration and continue to try to introduce new audience to our artform. I can't imagine the economic implications and unknowns that there must be for some of the big arts institutions in the UK at the moment: it makes me shudder. Perhaps all one can do, until things become clearer, is continue to write music that encourages collaboration, dialogue and inclusiveness.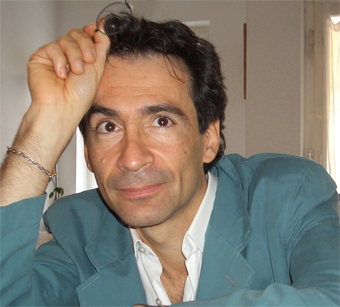 John Palmer
I have spent many years of my life on the Continent and my cultural formation is truly European, having lived in England, Germany, Italy and Switzerland for so many years, having absorbed all these cultures, having been 'moulded' in such cultures. I do feel British and European at the same time.
Britain fully belongs to Europe: we Europeans belong to the same cultural tradition that springs from Greek and Roman civilisations. To deny this would be foolish and ignorant. But it is equally true that the current European Union is not a transparent and democratic institution. Who of us really wants to be ruled by two governments: a national one that is losing its sovereignty year after year and a super-government made by people in Brussels we don't know, who haven't been elected by us, and who dictate to us what they decide?
I have often experienced the structural heaviness and the corruption of the state-based culture that prevails on the Continent. I have come to terms with the fact that the majority of Continental people do not see this, simply because they do not know, they have never experienced, a different kind of democracy, one that is more liberal and based on the freedom of the individual. In this sense Britain remains, indeed, different to Continental Europe.
I went to an event for Europe in Munich on Saturday because I wanted to get a deeper understanding of the current feeling about Brexit in Europe. I spoke to several people, but no one could understand why Britain has left. One tries to explain why, yet they don't understand or want to understand that there may be another sensitivity for democracy different to theirs. I spoke to other people in Stuttgart, Halle, Berlin, Rome and Perugia, but with the same results. Only a Swedish friend of mine could understand why the majority of British people have decided to leave. As I hinted earlier, the vast majority of Continental people do not understand that the British tradition is simply different to the Continental one, and this split of perception in the European Continent is, indeed, a real problem. Yet, I believe it is a problem that can be solved in a political environment that is truly democratic.
But politics should go hand in hand with the social and the human aspect of life. We Brits must guard against the tendency to think only of ourselves. I do think we all should be more altruistic and less selfish. In this sense we should learn, for example, from more (European?) human values such as friendship, passion, emotional intensity and more importantly, a stronger sense of "sociality". Similarly, Continental Europeans could have much to learn from our sense of liberty and respect for the individual. If we all made an effort in both directions I am sure we will always find the right solution to any political problem.
Charlotte Bray
Being a British composer who shares her time between London and Berlin, and Barcelona for the coming Semester, no doubt I will be very affected by Brexit. My management is in Berlin and I have ongoing working relationships with many musicians in Europe, therefore I dearly hope that there will be pathways formed in the aftermath to make these relationships still viable, for British musicians working in Europe and vice versa. Aside from the impact Brexit will have on music and the arts, I find it devastating how divided our country is and how narrow-minded people can be, unable to see beyond the little island they live on.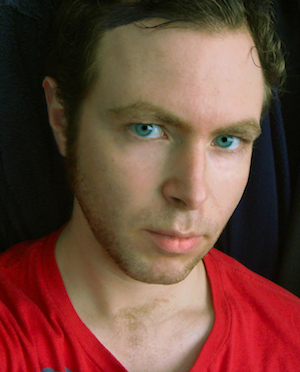 Jack White
For every freelancer there is always an element of uncertainty. Most accept this as part of the territory, acknowledging the risk but also the freedom such engagement provides. My fear is that the artistic landscape for post-Brexit composers will be one fraught with uncertainty, to a greater extent than anyone can now imagine.
In recent years the Conservative government has not been a champion of music. It should have come as no surprise that as soon as we began hearing the repeated mantras of 'austerity' and 'living within our means' that councils were going to have to start making some difficult decisions. Of course, councils are not going to win approval by shutting front-line services when budgets get slashed. Therefore services relating to the Arts get crushed as soon as cuts have to be made. On top of this we have seen the continuing rhetoric from ministers such as Nicky Morgan, Eduction Secretary, claiming that picking Art subjects hold students back in their career choices.
After the decimation of many areas of the UK under Thatcher, the EU highlighted many places in South Wales (where I am based) for specific poverty grants. These grants sought to redress the imbalance of opportunity, both economic and cultural, within regions such as South Wales. My suspicion is that without our relationship with the EU to counter-balance the lasting effects of such depression, many areas will suffer further hardship. What this means culturally for these regions is that, after a certain time, they will become cultural black spots with organisations and professionals moving to areas where there is better chance of securing work. I can see it becoming increasingly likely that the government will increase the call for further austerity measures, citing Brexit as the reason.
Maybe the investment from the EU wasn't quick enough within areas such as Wales (which head-scratchingly voted Brexit), and Northern England. Maybe the deprivation of those areas was already entrenched enough to make (clearly misleading) calls to save public services, and the idea of a protest vote, an attractive decision. People clearly had the passion to get out there and vote, they just didn't think about the complexity of the problems that would be caused by Brexit within their own region in my opinion.
I am not sure where this leaves us. The next generation of composers and musicians will certainly face much tougher decisions. How can we have faith in a government who has arbitrarily decided that foreign-born professionals must earn over £35,000 or face deportation? Such decisions suggest that post-Brexit Britain will likely be one in which the cultural value of music will simply be understood as its potential to generate income, without the comprehension or understanding of its (ironically cost-effective) societal benefits. I dearly hope I am proved wrong.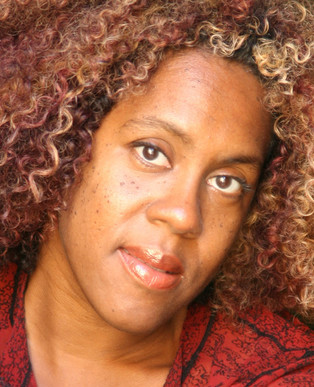 Photo: Azzurra Primavera
Errollyn Wallen, MBE
Einstein said: "A large part of our attitude toward things is conditioned by opinions and emotions which we unconsciously absorb as children from our environment. In other words, it is tradition—besides inherited aptitudes and qualities—which makes us what we are. We but rarely reflect how relatively small as compared with the powerful influence of tradition is the influence of our conscious thought upon our conduct and convictions."
In the three weeks since Brexit we have had a change of Prime Minister and much social upheaval both here and globally.
I worry. What can I do? How can I make sense of these times?
As a musician it is for me to start listening in a different way.
I must pay super close attention to the whispers and cries coming from all quarters.
It is for me to not only witness — but to take action when necessary.
I must stand up. I must speak up. I must act.
I wish we musicians and artists had stood up more strongly for the international
community of which we have always been part.
* Albert Einstein: The Negro Question (1946)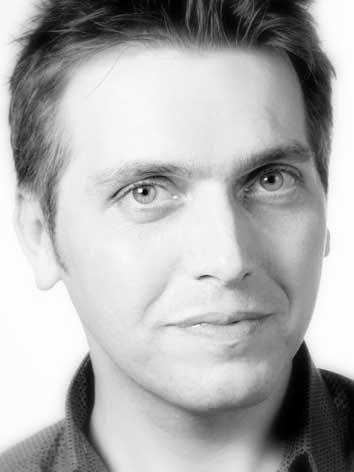 Kenneth Hesketh
O brave new world, that has such people in't!
This tiny island's decision to Brexit has caused a pyroclastic shockwave around the globe. It has set in motion a kaleidoscope of butterfly wings that has only started to cause chaos across social, financial and educational sectors. That this damage was done by duplicitous individuals, who cared only for their own advancement, will be seen as a mere bagatelle in comparison to the long-term shift in how we, the people of the UK, are viewed and are able to impact the world at large. That Brexit might even act as a model for others elsewhere in the EU to manipulate nationalistic tendencies saddens and sickens me.
The fortune of this country will change slowly – an emergent property of the many systems now at work – as a Brexit of one sort or another is set in motion; we will see whether partnerships are rescinded or altered to our detriment in the fields of science and education; how access to European grants is diminished or terminated; how a more right-wing government under PM May will now act even as articulates it plans in Labour's traditional philosophies (Labour's need to practice self-immolation at this time is beyond reason). This United Kingdom may stay intact but the evil that has hatched out and divided the country will take time to truly settle again – and I can only hope it does.
There are groups such as Scientists for Britain who say the breaking of EU shackles and obligations of free movement will free science in the UK, allowing for a time of great innovation and realignment, of greater involvement with the US and in our shared mother tongue.* However I can't think of any artist who fears Europe and what it stands for, or who seeks to renegotiate our entwined and mutual development and exploration, one that began centuries ago and to our betterment. As a composer and person I fear parochialism, ignorance and un-nuanced 'conviction'; the awareness of cultures and fluidity of contexts is, I believe, what leads us towards a truly flexible, relevant and dynamic art. Whatever form Brexit eventually takes, the world we now live in – thanks in part to modern modes of information exchange – cannot put the genie of artistic awareness and cooperation back in the bottle. It might make it more difficult to gather consortia from across Europe, but to a certain extent it already is, but we continue to connect anyhow. Therefore, we CAN artistically maintain our fraternité, our networks and shared culture and exchange of influences, and in the process, perhaps, we will allow our politics to rise closer to the surface of our art and so speak more forcefully. Might this even allow our art to connect relevantly to a wider public as well? There has to be benefit in that.
* Howard Morris PhD, DSc(Hon), FRSA, FRS, Professor of Biological Chemistry (now Emeritus) at Imperial College, London since 1980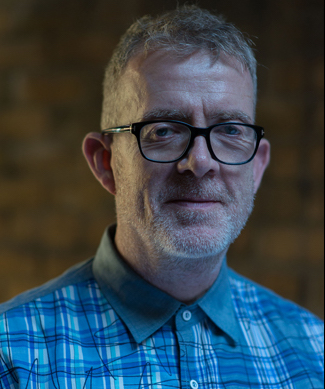 Bill Bankes-Jones, founder and Artistic Director of Tête à Tête, and Chair of the UK's umbrella body for opera companies, the Opera and Music Theatre Forum:
Brexit came as an absolute body blow to me. It's very hard to separate out emotional and professional reactions.
Like pretty much all of us working in the arts, the idea of leaving Europe felt absolute madness to me at a time of increasingly connected communication, when we should all be trying to work together more and developing wider umbrellas.
I had a feeling this was going to happen though. It's like a horrible working through of the core idea of Richard Hoggart's The Uses Of Literacy, where he sets out his idea that mass literacy will send us plummeting towards a lowest common denominator where this great new asset to society is used by commercial forces to profiteer by bringing out the worst in mankind - viz newspapers like The Sun etc.
Unfortunately, I fear he was right, and continues to be proved to be right as our increasing connectedness just encourages the very free flow of ever more debasing porn and other material, and worse still, allows social networks to somehow encourage great outpourings of bile and viciousness, or at best, short-term and shallow answers to deep and crucial questions.
To some extent, I do think this is why there is a general sense of loss of control around the country - that and the awful economic imbalances between London and the English and Welsh regions. What's heartbreaking is the referendum was seized as an opportunity to lash out against these centralised forces by the electorate, without a proper understanding of the very negative consequences that will accrue to these same voters themselves.
Even more frighteningly, I can't see how this loss of control will ever be overcome. Certainly our politicians and democratic processes are unlikely to be able to return any sense of control, which is very frightening indeed.
But with Theresa May telling us that "Brexit means Brexit", we'll have to knuckle down and make the best of it.
In opera in particular, we are very accustomed to a free flow of artists internationally, and of course with Europe next-door, we are very grateful for the lack of red tape involved in the free flow of the workforce. We also welcome and embrace the kind of partnerships Europe has facilitated and often financed. We will have to hope that these things are not too destabilised.
Oddly, I spent the day of the referendum result in Switzerland, a very European country outside the EU. I guess we have to hope that we will be able to remain that connected, while becoming just as prosperous and remaining as creative as we have always been.
The British Arts Festivals Association, chaired by Presteigne Festival artistic director, George Vass, give their view in a recent press release:

Downgrade of the UK's cultural credit rating
The UK's withdrawal from the EU will create restrictive conditions for collaborative creative partnerships. The costs and bureaucracy associated with welcoming international artists to the UK will be increased and our potential access to support for these partnerships will vanish. Should the UK leave the EU the impact on the performing arts will be hugely detrimental. Funding will be lost, partnerships will cease to exist, our specialist higher education institutions will lose students, UK artists will find it more difficult to work in Europe and the UK will lose many visiting artists. We have already seen the UK's financial credit rating downgraded. Should this imprudent action, prompted by political expediency and irrational fear, be ratified, then we must also prepare for the downgrade of the UK's cultural credit rating.
Other views from individual organisation members of BAFA:
Lyndon Jones, Artistic Director, Swansea International Music Festival
For Wales, the referendum outcome is grim, and possibly catastrophic. In the short term, substantial amounts of EU funding for agriculture, and for capital projects including schools, hospitals, and roads, will vanish. Therefore the Welsh Government's remaining funds will be stretched to the limit, and arts funding is very likely to be one of the first casualties of new spending limits.
Further ahead, the possibilities of Scottish and Irish independence might see Wales as a (perhaps unwanted) partner of an internationally isolated England which, faced with its own post-Brexit difficulties and a secure Tory parliamentary majority, might struggle to see the value in generous public funding settlements to a predominantly Labour-voting neighbour.
Martin Dimery, Creative Director, Frome Festival
In some parts of the England, like Somerset, austerity budgets have meant the complete withdrawal of arts funding from local councils, followed then by a removal of funding from the Arts Council, who refuse to be the sole provider in these cases. EU funding for capital projects remains one of the few subsidies still available. We can have no confidence, given central and local government policy to the arts in the regions, that this money will be made available from those sources instead, following "Brexit." In Frome, an EU grant bid of significant proportion to help develop a venue has suddenly gone from looking positive to impossible overnight.
Debbie Liggins, Business Development Director, Orchestra of the Swan
On a practical note, I would add to this the volatility of the financial markets which could affect the value of investment portfolios and thus the amount that Trusts, Foundations and Individual Benefactors are prepared to donate to the Arts; the potential property value instability which could affect rental prices of commercial premises; the value of the pound which could cost festivals more to employ overseas artists; the re-allocation of public funding away from the arts in order to fulfil the promises of the 'Leave' campaign; the loss of the British brand as the UK breaks up …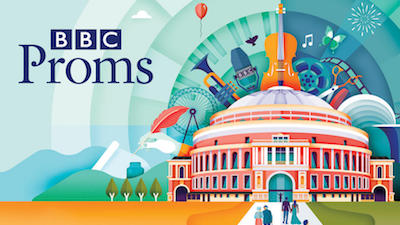 I mentioned before that there is no definitive list of all the premieres available at the BBC Proms on the BBC website. So, after a bit of rummaging around, I present the official CT no-money-back-guarantee BBC Proms premieres calendar. Last year when I did this I noticed an extra benefit of these links, since the BBC put audio (and sometimes video) of the performances at these locations after the event. If that happens again, the guide can also be used, therefore, as a means of catching-up on stuff you've missed. Quite useful, really.
July
24th Magnus Lindberg, Two Episodes, Porto: world premiere
26th Anthony Payne, Of Land, Sea and Sky: world premiere (20 mins)
27th Michael Berkeley, Violin Concerto: world premiere (20 mins)
31st Lera Auerbach, The Infant Minstrel and His Peculiar Menagerie (Symphony No. 3): UK premiere (30 mins)
August
1st Jörg Widmen, Armonica: UK premiere (14 mins)
4th Reinbert de Leeuw, Der nächtliche Wanderer: UK premiere (54 mins)
5th Helen Grime, Two Eardley Pictures – 1: Catterline in Winter: world premiere (8 mins)
6th Iris ter Schiphorst, Gravitational Waves: London premiere
7th Helen Grime, Two Eardley Pictures (Snow): world premiere (8 mins)
9th Mark Simpson, Israfel: London premiere (12 mins)
10th HK Gruber, Busking: London premiere (30 mins)
11th Malcolm Hayes, Violin Concerto: world premiere (24 mins)
12th Huw Watkins, Cello Concerto: world premiere (25 mins)
14th Charlotte Bray, Falling in the Fire: world premiere (22 mins)
15th Francisco Coll, Four Iberian Miniatures: London premiere (12 mins)
Thomas Adès, Lieux retrouvés: UK premiere of version with orchestra (15 mins)
16th Colin Matthews, Berceuse for Dresden: London premiere (15 mins)
20th Mica Levi, New Work: world premiere
David Sawer, April \ March: world premiere (20 mins)
20th Gérard Grisey, Dérives: UK premiere (13 mins)
21st Piers Hellawell, Wild Flow: world premiere (20 mins)
24th Marlos Nobre, Kabbalah: UK premiere
25th Emily Howard, Torus (Concerto for Orchestra): world premiere (20 mins)
27th Hans Abrahamsen, let me tell you: London premiere (35 mins)
28th Thomas Larcher, Symphony No 2: UK premiere (35 mins)
29th Sally Beamish, Merula perpetua: world premiere (10 mins)
31st Bayan Northcott, Concerto for Orchestra: world premiere
September
3rd Julian Anderson, Incantesimi: UK premiere (8 mins)
4th Paul Desenne, Hipnosis mariposa: UK premiere (13 mins)
10th Tom Harrold, Raze: world premiere (5 mins)


Just a little over a week left to support the Sounds Like Now crowdfund. You can read all about the proposed new magazine, which will cover contemporary music in Ireland and UK in my interview with its brainchild, here. If the crowdfund fails, then we will lose this great opportunity to have the glossy publication that new music deserves. So please do consider making a donation. There is no risk—your money covers the cost of your initial subscription, and if the crowdfunder fails to reach it target, the money will not be deducted from your credit card or Paypal account.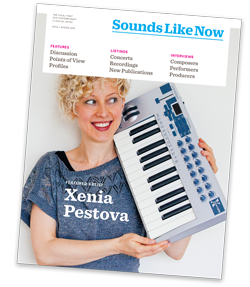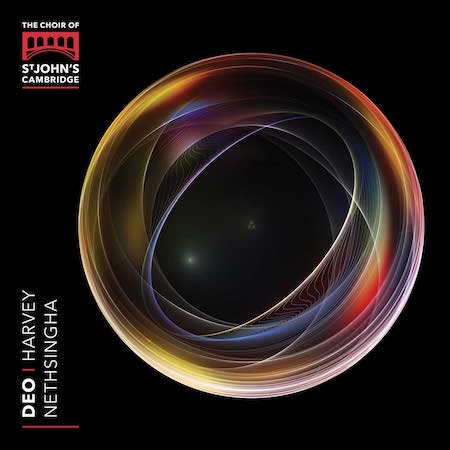 Choir of St. John's College Cambridge, Edward Picton-Turbevill (organ), Andrew Nethsingha (conductor). Signum Classics (SIGCD456).
If Jonathan Harvey was always considered to be a modernist, he was certainly one of the most generous-spirited of their number. Many of his works grow out of familiar materials or techniques and he was entirely willing to moderate his style when he saw the need. These qualities are much in evidence in this fine new disk of his church music.
The programme takes a sensibly chronological approach, beginning with I Love the Lord (1977) and ending with The Annunciation (2011). There are also two works for organ: Toccata (1980) for organ and tape and Laus Deo (1969—the only work that does not appear in chronological order).
I Love the Lord draws the listener perfectly into the sound world of Harvey and the English choral tradition with which he was so familiar. It begins with what feels like a simple piece of psalmody; we could almost be listening to the studied exchanges between decani and cantoris at a Sunday morning Eucharist. Harvey quickly subverts this however, as one part of the choir remains tonally rooted and the other is allowed to drift further and further away. The effect is surprising and captivating.
The Evening Canticles that follow are, to my mind, the highlight of the disk, an overwhelming experience and quite simply, one of the boldest and most exciting settings of this text you are likely to hear. In their liturgically substantial 13-minute span Harvey drives his choral forces well beyond the limits of what you would normally expect to hear in an English cathedral. The Magnificat, especially, is not only full of difficult harmonies, angular lines and testing tessituras, there are all also manner of extended vocal effects: 'whispering, glissandi, aleatoric writing, shouting, pitched speech, percussive effects using repeated consonants.' The Nunc Dimittis, is more reserved, containing, as Harvey himself described, 'an extremely human image of an old man nearing death,' represented musically by a bass solo. Its conclusion (before the doxology), consists of a sublime representation of his final moments as, at the words 'To be a light to lighten the Gentiles,' he is gradually surrounded by a rapturous vocal halo.
The Toccata for organ and tape is a reminder of Harvey's interest in electronic music, not so much as an expressive medium in and of itself, but as a means of extending the expressive possibilities of existing instruments. Come Holy Ghost (1984) and Praise Ye the Lord (1990), provide polar opposites in mood. Come Holy Ghost, for unaccompanied choir, is one of Harvey's best known works, a sumptuously pictorial set of variations on the plainsong melody Veni Creator Spiritus. Praise Ye the Lord, by contrast, is, as the text suggests, more celebratory. The vocal writing is rather more conventional, though the organ provides a deliciously dissonant Messiaen-esque counterpoint.
This leads to the more substantial Missa Brevis (1995). It contains the typical four movements associated with an Anglican mass setting (i.e. no Credo). The Kyrie is appropriately penitential, with a densely-woven chromatic texture on the words 'Kyrie Eleison' contrasted with declamatory statements of 'Christe Eleison'. The tension between the two is finally, and movingly, mediated by a solo treble. The Gloria, with its much longer text, is also the most 'telescoped' but avoids feeling perfunctory by effectively reflecting the tripartite shape of the text: the exhilarating outer sections being contrasted with a penitential middle. There then follows an intensely pictorial Sanctus and an Agnus Dei that draws the whole together by recalling material from the opening Kyrie. The relative brevity of each movement and the more reserved treatment of the vocal forces makes one feel that Harvey had an ear more on liturgical usefulness here than in the Evening Canticles. The result is not so bold, but it is, nevertheless, immensely satisfying.
The Royal Banners Forward Go (2004) for unaccompanied choir takes the form of a procession whose quasi-canonical entries build and then recede. Whilst the shape is, therefore, relatively conventional, there is also a strangeness to this ghostly cortège—the harmonies are empty, the melodies do not always unfold in the way one expects and the final recession leaves a solo treble lingering like a spectre over the proceedings. The organ work that follows, Laus Deo, has a similarly lucid structure. It abruptly contrasts devastating passages on full organ with material that is almost inaudible, the latter seeming, for a moment, to subdue the former. Perhaps the most remarkable thing about this work, however, is that it was written in the space of twelve hours after Harvey dreamed its main material. The speed of composition is reflected in the ecstatic nature of the thematic material. In the quality of writing – which is unimpeachable — it is not.
The final work, The Annunciation (2011), is the most musically straightforward of all the pieces on the disk. Even here, however, the tonal idiom contains twists and surprises that mark it out as more than merely conventional. The simple beauty of the writing is also rendered more moving by the fact that it was written at a time when Harvey was struggling with the final stages of Motor Neurone Disease. Andrew Nethsingha, who conducted the first performance with the choir of St. John's, describes how he would call the composer after emailing him a recording of the latest rehearsal: 'Harvey explained how he could no longer hold a pencil or play the piano.' Just four more works followed the The Annunciation, with Harvey dying in 2012. Nethsingha and the St. John's College Choir sang this piece at his memorial service.
It is, of course, fitting that the choir of St. John's, where Harvey himself was an undergraduate, should produce a disk of his choral music. What we have here, though, is more than merely appropriate. It is the marriage of sublime music, insider's knowledge of how it should be interpreted and the technical nous to pull off that interpretation. On the first of those three, few would disagree. On the second I would point to the illuminating sleeve notes, which are so full of technical understanding, personal insight and anecdote— Nethsingha knew Harvey and certainly knows his music. On the third, Nethsingha shows that he can convert this knowledge into fine interpretation. Everything is well-paced and there are imaginative risks (the frequent use spacial separation, for example) that pay off handsomely. Finally, of course, one must pay tribute to this fine choir. They sing with astonishing maturity and technical assurance in this difficult repertoire. I grew up on a diet of John's recordings under George Guest and still treasure many of his interpretations. It is clear that that tradition is in safe hands.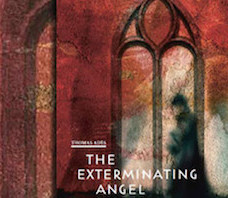 One disappointment in this year's BBC Proms (15th July–10th September) is that there will be no first night premiere. It has been a great advert for the Proms' commitment to new music to have a commissioned work at the start. It also sets composers an interesting compositional conundrum: how to self-express whilst writing music that is appropriate for the occasion. It's resulted in some engaging solutions—Gary Carpenter's theatrical Dadaville last year was a particular delight.

Despite this, there are plenty of new pieces to enjoy throughout the rest of the Proms season. As last year, I will put together a calendar guide to the works of living composers before things kick-off. In the meantime, the best way to find premieres is to look at the complete list of composers. A rummage through those with birthdates only will turn up quite a few first performances. Alternatively, if you are content just to know the main new works for July, have a look at the concerts on 26th, 27th and 31st, with premieres from Anthony Payne, Michael Berkeley and Lera Auerbach respectively.

Highlights at this year's Cheltenham Festival (1st–17th) include a showcase of music by Sally Beamish on 16th and, on 11th and 12th, the chance to hear works from next-generation composers who have been at work on the festival's composing scheme. Premieres include: on 8th, works by Neil Luck, Adam de la Cour and Kate Moore; on 9th new pieces from Arlene Sierra and Kathy Hind; and on 10th there are compositions by Kenneth Hesketh and Ed Hughes written to accompany film shorts.

This year's Festival Aix-en-Provence (30th June—20th July) opera premiere is Kalîla Wa Dimna by Moneim Adwan (1st–16th). Its libretto, in Arabic and French, is inspired by Kalila and Dimna, an 8th century book of animal tales attributed to Ibn al-Muqaffa. On 12th there is also the first performance of Benjamin de la Fuente's Piece for two string quartets, drums and recorded voice, presented with a number of newly-commissioned works from young composers.

Thomas Adès's third opera The Exterminating Angel receives its first performance at the Salzburg Festival on 28th, with subsequent performances running into August. The libretto is based upon Luis Buñuel El ángel exterminador, a surreal film that sees a group of protagonists inexplicably unable to leave a room, a metaphor, perhaps, for the way in which we are all trapped in our own heads. The Salzburg Festival itself continues until the end of August. Of particular interest is Salzburg Contemporary, which forms part of the whole. This will be broken into three parts, the first focusing on Cerha and Kurtag (26th July–16th August); the second on Peter Eötvös (30th July–3rd August); the third on more music by Thomas Adès (two concerts: 2nd and 18th August).

Archive
1 | ... | 17 | 18 |

19

| 20 | 21 | ... | 49 |