Other Resources

News Archive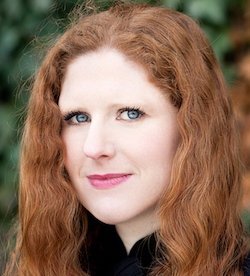 Do you have a composition website? Ah, the tedious art of self-promotion. If you're anything like me, you try to put in every positive thing that you've done, that one decent newspaper quote you have, the few nice recordings. You know, generally give the impression that the world is beating a path to your door, begging you to write just one more symphony.
I spend a fair bit of time flicking round this type of website whilst writing these blogposts. One that brought me up short recently belongs to British composer Cheryl Frances-Hoad (see picture). If you know anything about her, you know that she is very talented and very successful. If you hunt round her website, however, you will find a wonderful little thing called a 'Failure C.V.' (I won't give the direct link—doesn't feel fair somehow). In it she lists all of her failures during 2016. The list is quite long.
I like this idea a lot. It's easy to forget, especially when you are struggling to make any impact at all as a composer, how often it is necessary to fail. The world won't beat a path to your door unless you put yourself about a bit and run the risk of being knocked back. And it provides a great example to composers starting out to realise that people higher up the artistic food-chain are also, to some extent, failures.
More than anything, however, I just liked the failure CV for its freshness, it's honesty, it's two-fingered, raspberry-blowing confidence. In this spirit, therefore, here is my 2016 failure CV:
—A chamber opera I entered for the The Bluegrass Opera competition didn't win, though I did get some useful feedback.
—I was recently asked to contribute a piece at short notice to a concert, but didn't think I had anything appropriate. Afterwards I discovered several pieces I could have submitted.
—I entered the Hendrix College Candlelight Carol Competition 2016 competition. My carol got to the last 10, but was eventually rejected.
—I entered a competition (I forget what) for chamber ensemble. Again not successful.
—I recently sent pdfs of two Christmas pieces, together with Soundcloud links to around 20 British cathedrals. I have had three polite responses and radio silence from everyone else. My Soundcloud page does not seem to have had any additional hits.
As you can see, my failures are less elevated than those of Frances-Hoad, which rather shows our relative position in the composerly pecking-order. My list is also rather short, which makes me realise that I need to fail a bit more. Therein lies success.
A happy birthday to Steve Reich, who turned 80 yesterday. For those wishing to get to know or revisit some of his key works, take a look at this article, which describes 10 pieces beginning with It's Gonna Rain (1965) and finishing with Radio Rewrite (2012).
Here also are some videos in which he talks about his life and work:
Steve Reich in Conversation with Mohsen Mostafi
Reich speaks about his work and plays sample recording from his oeuvre.
The Rest Is Noise | Steve Reich in conversation with Gillian Moore (2013)
Part of The Rest Is Noise - Southbank Centre's year long celebration of 20th Century classical music - composer Steve Reich speaks to Head of Classical Music Gillian Moore.
Steve Reich: Playing Music/Talking Music
Steve Reich discusses his career and the current state of contemporary classical music with Pulitzer Prize-winning music critic Justin Davidson, of New York magazine.
Steve Reich in Conversation with Bang on a Can Co-founder David Lang (2014)
Reich and Lang spoke in MASS MoCA's Sol LeWitt retrospective after Bang on a Can staged a performance of his compositions. Hear them speak about his friendship with LeWitt, his compositions and his work Radio Rewrite.
Reich and Sondheim: In Conversation and Performance (2015)
For the first time, on January 31, 2015, the two luminaries and mutual admirers appeared together on stage for a conversation moderated by WNYC's John Schaefer and a performance of several of their milestone works.
Steve Reich and Michael Snow, Appel Salon (2016)
Steve Reich in conversation with Canadian artist Michael Snow. Hosted by CBC Radio's Sook-Yin Lee.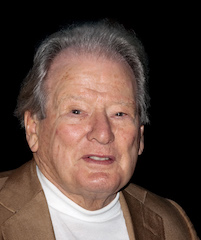 I was away doing other things when the death of Sir Neville Marriner came through on Sunday, so it feels a little belated to be mentioning it now.
Even if I had had my computer with me, however, I would probably not have written at length. Whilst Sir Neville was undoubtedly and deservedly one of the UK's best-loved conductors, a blog dedicated to contemporary composition is probably not the place for an obituary—he specialised largely in baroque and classical works, only occasionally straying into early twentieth century repertoire.
For me he will always be the conductor of the soundtrack to Amadeus, a film that knocked me sideways as a young teenager. In other respects Sir Neville's work, for me at least, fell between two stools. In his preferred baroque and classical repertoire, I favoured period instrument conductors of the likes of Hogwood and, even when he did stray a bit later, one felt he was not so much in his element.
Despite this, it would be a mistake not to acknowledge his role in transforming standards of instrumental playing in the UK. He moulded the Academy of St. Martin in the Fields into one of the most virtuosic ensembles in the world at a time when UK orchestral playing was not considered to be exactly world class. The good effects of this continue to ripple around the UK's musical scene.
For complete obituaries from both sides of the Atlantic:
It turns out that Alan Turing, Bletchley Park's most famous codebreaker, was also a musical pioneer—in 1951 he created a device that produced the first computer-generated music. A recording of this is now available to hear (see Soundcloud link), having recently been restored by researchers in New Zealand.
Via The Guardian
Ravi Shankar was working on an opera at the time of his his death in 2012. This is now slated to received its world premiere in May at Leicester's Curve Theatre.
Collaborator Davis Murphy explained: "He'd written the whole piece in outline – the entire raga structure and almost all the melodies so [after Shankar's death] it was just a matter of filling in the gaps, which were small,"
Via The Guardian.
Work in Progress video:
A date for the diary. On October 1st Sonostream will free livestream Karlheinz Stockhausen's Donnerstag, the first opera from his monumental Licht cycle.
From the Sonostream website:
The first of the seven operas, "Donnerstag" (Thursday), embarks on a spiritual journey through space and time: a musical big bang which is light, playful and touchingly poetic and which exerts a hypnotic power. First staged in 1981 at La Scala, Milan, it is an ambitious, visionary work that combines opera, ballet, trumpet concerto and oratorio.
At the centre of the work is Michael, a modern Orpheus, whose task is to bring "the music of the heavens to man and the music of man to the heavens". On his path through life, which 'Donnerstag' presents at different stages, Michael visits many exotic locations both on earth and in space where he is repeatedly confronted with the dark power of Lucifer. However, Michael succeeds in passing the many tests he must set himself – not least with the help of his trumpet and the magical healing powers of music.
The staging in June 2016 by Theater Basel was not only its Swiss premiere, but its first production of "Donnerstag" anywhere in more than 30 years. The director is the young American Lydia Steier, who took a fresh, highly theatrical approach to the piece and the conductor is Titus Engel, especially renowned in modern music.
The Neue Zürcher Zeitung praised the production a "milestone of the Stockhausen reception", proclaiming: "Now that this production in Basel has broken the ice and bravely saved Donnerstag for the sake of contemporary music theatre, we can only hope that other houses will soon venture to stage at least this part of the Licht cycle."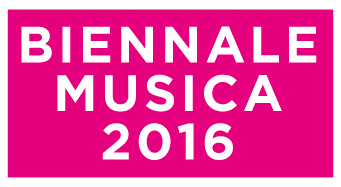 From 7—16th October Venice Biennale's International Festival of Contemporary Music marks its sixtieth anniversary with a programme of 26 events that feature 45 world premieres, 27 Italian premieres and 24 commissions. Highlights include a new work for string quartet and piano by Kaija Saariaho on 7th; Pascal Dusapin's Beckett's Bones for soprano, clarinet and piano on 12th; and Toshio Hosokawa's Aya for flute and amplified string trio also on 12th. On the 8th there will also be a presentation of the Golden Lion Lifetime Achievement award to Salvatore Sciarrino. It will be followed by a concert given by the London Sinfonietta, who will perform three works by the composer, including the world premiere of Immagina il deserto, for ensemble and soprano.
As well as these premieres, there will be both an Italian and American focus during the festival, the former including composers such as Azio Corghi, Sylvano Bussotti, Claudio Ambrosini, Luca Mosca, Michele dall'Ongaro, Stefano Gervasoni, Mauro Lanza, Vittorio Montalti, Gabriele Cosmi; and the latter David Lang, Julia Wolfe, Jóhann Jóhannsson, Tyondai Braxton, Nico Muhly and Judd Greenstein. Other strands to follow include explorations of connections between images and sounds, especially through music written for film; and relationships with tradition, both within the Western canon and in World Music.
And outside Venice…
Nicolas Horvath has been committing the complete piano music of Philip Glass to CD in his Glassworlds survey. He is now bringing this immense experience to bear in an epic performance of the complete piano output of the composer at a concert at Philharmonie de Paris on 1st October. The performance is scheduled to start at 7pm and to continue for around 12 hours.
In marking the start of her period as composer in residence at Wigmore Hall, London, Helen Grime will have a day dedicated her music there on 15th October. There will be a concert of chamber music written for combinations of violin, viola, cello, oboe and piano at 1pm; a chance to hear the composer in conversation at 6pm; and a concert given by BCMG at 7.30 that will include her Clarinet Concerto, Luna, Embrace and Seven Pierrot Miniatures as well as works by Knussen, Carter and Janáček.
In a frustrating bit of programming, on the same day as the Grime the Barbican is hosting a James MacMillan Choral Music Day. At 3pm at St. Giles' Cripplegate, Ex Cathedra will give the first London performance of Seven Angels, which tells the story of the Biblical apocalypse from Revelation. At 7.30 Harry Christophers conducts The Sixteen and Britten Sinfonia in the world premiere of Macmillan's Stabat Mater. This concert also includes his Miserere and works by Tallis and Vaughan Williams. There is pre-concert talk with James MacMillan, Jeffrey Skidmore, Harry Christophers and John Studzinski at 6.15.
An exciting operatic premiere takes place in Birmingham on 25th, with the first performance of Jane Eyre by John Joubert. The work dates back as far as 1969, but was substantially revised following an amateur performance some years ago. This, therefore, marks the official premiere of the work, happily coinciding with both the composer's 90th birthday and the 200th anniversary of Charlotte Bronte.
In the States, at Jordan Hall, Boston, the Boston Modern Orchestra Project present works by four prominent US composers: Michael Colgrass, Gail Kubik, Harold Shapero and Steven Stucky. In NYC, meanwhile, Contemporary Insights presents a programme of recent instrumental and vocal chamber music by composer and oboist Sky Macklay. Pieces include Macklay's chamber opera Why We Bleed, Doppelgänger III for two oboes and keyboard, FastLowHighSlow for two violins and piano four-hands and Lessina, Levlen, Levlite, Levora for speaking violinist and electronics.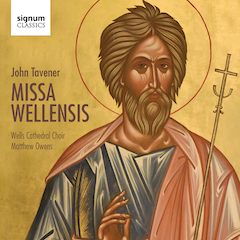 As a teenager I would spend many a happy hour with my head buried in the latest Deutsche Grammophon, Decca or Chandos catalogue, lusting after shiny CDs and the pleasures digitised into their perfectly polished surfaces. These days, if you are looking for something a edgy and interesting, the most well-known labels are not the places to look—they tend to concentrate on core classical repertoire, only venturing into the field of contemporary music where they can promote, and make money from, the latest fad. Happily, for the more adventurous there are plenty of newer labels who have stepped in to fill this gap. The range of music they offer can be bewildering.
A particularly happy recent discovery was the Norwegian label Lawo. I gave a full review to one of their CDs, a splendid disk of contemporary music for trumpet, not long ago. I didn't, however, mention the plethora of other recent releases from them. These include The New Song, a collection of recent works for voice and piano performed by Marianne Beate Kielland (mezzo-soprano) and Nils Anders Mortensen (piano); works for oboe by Mozart and Norwegian composers Ketil Hvoslef and Harald Sæverud; a programme of saxophone music played by Lars Lien; music for wind octet by Gideon Klein, Johan Kvandal, Isang Yun and Magnar Åm; a selection of chamber music by British composer Laurence Crane; live music from the Huddersfield Contemporary Music Festival, including works by Liza Lim and Jon Øivind Ness; and a second album in a series that explores the chamber music of Ketil Hvoslef. I am still exploring these albums and might do another full review soon. In the meantime, I will just say that I own physical copies of all of the above, which in itself is rather a joy given the high production values and beautiful artwork.
Another label that is new to me is Navona Records, the classical wing of Parma Recordings, which, in their own words, 'offers listeners a fresh taste of today's leading innovators in orchestral, chamber, instrumental, and experimental music as well as prime pieces of classic repertoire.' This seems hardly an exaggeration when browsing their latest releases: a selection of piano music by Robert Casadesus and Henri Dutilleux played by Cicilia Yudha; The Crossroads Project, a multidisciplinary project featuring the music of Libby Larsen and Laura Kaminsky; Between the Echoes, a showcase of recent chamber music by Daniel Burwasser, David DeVasto, Georges Raillard, Michael Lee and Allan Crossman; a programme of concert music by Lawrence Ball; chamber music by André M. Santos; and an album exploring the music of Michael Laurello.
And on other labels…
Naxos this month releases a new recording of Michael Nyman's one-act chamber opera The Man Who Mistook His Wife for a Hat, featuring Ryan McPherson, Rebecca Sjöwall, Matthew Treviño and the Nashville Opera Orchestra; and a disk of organ music from that often neglected Australian Master of the Queen's Music, Malcolm Williamson. On Bridge Records James Levine conducts performances of Charles Wuorinen's Eighth Symphony and Fourth Piano Concerto; and a disk of music for tuba played by Aaron Tindall. On Signum Records, finally, Wells Cathedral Choir conducted by Matthew Owens perform music by John Tavener. As well as established favourites such as Song of Athene it also contains several world premiere recordings, including Preces and Responses and They are all gone into the world of light.
Recently giving evidence to the UK Government's Culture, Media and Sport Select Committee, George Vass, Chair of the British Arts Festival Association, and Mark Pemberton, Director of the Association of British Orchestras, both observed that new entries into the music profession tend to have the same white middle-class background. Pemberton said 'It is looking like it is becoming more and more a middle class and advantaged profession' with Vass adding that 'There's a whole raft of people that we're just missing completely and it's a great shame.'
More information available at Arts Professional.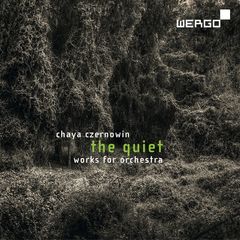 Chaya Czernowin was born and raised in Israel but has subsequently lived in Germany, Austria, Japan and now the US. Given such a peripatetic lifestyle it is, perhaps, unsurprising that the question of identity plays a large role in her music. She remarks:

"…my music almost obsessively tried to stretch the idea of identity: from the inside, exploring separate and contrasting voices (or identities) within one larger identity, investigating how much dissent and difference can exist before the seams start to tear apart and all of a sudden, we have more than one identity. Dialectically, I stretched identity by combining different instruments into a unified meta instrument."

This last comment seems particularly prescient when listening to this disk, since in these works Czernowin strips instruments of their familiar identities, recombining them in new and novel ways. At the opening of The Quiet, for example, the brass and strings are asked to play in ways that fall short of actually producing a pitch, the brass blowing through their instruments and the strings lightly drawing their strings to produce scratchy overtones. The one effect seems to complement and grow from the other, so that normal instrumental identities become blurred. And even where instruments are individually delineated Czernowin prefers to use extended techniques, though in a way that feels less a straining for effect and more a search for the very essence of each instrument's character. The net result is never less than compelling.

These works are not, however, a mere morass of interesting sounds. Both form part of what Czernowin calls the 'Crescendo Trilogy', which provides a clue to underlying structural processes. Whilst in The Quiet we are told this is because 'an exponential increase in volume ends the piece', the gradual introduction of pitch into the texture suggests a more metaphorical crescendo, one that shapes the entire span. The second work Zohar Iver takes a similar approach, the emergence of single pitches also playing a role in initiating a final crescendo, though a long pedal also serves to delay the peroration. In terms of instrumental writing there are also some neat additional touches, including the emergence of an electric guitar, the use of distortion pedal fitting rather well into the grungy texture.

€18.50 might seem a pretty hefty price for two works totalling not much over 25 minutes, but on a cost/benefit ratio they are definitely worth the investment. If in doubt, try before you buy—the EP is available on both Spotify and Apple Music.

Archive
1 | ... | 12 | 13 |

14

| 15 | 16 | ... | 45 |