Other Resources

News Archive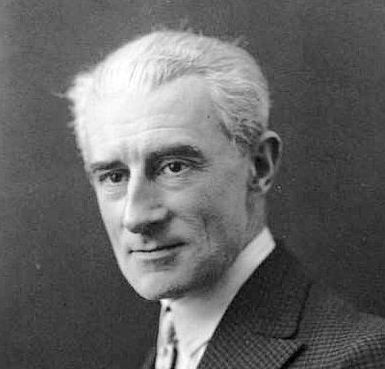 Le Belvédère, the eccentric house in which Ravel spent his last years, has closed its doors to visitors. There is no certainlty that they will reopen.
More from Sanjoy Roy at The Guardian.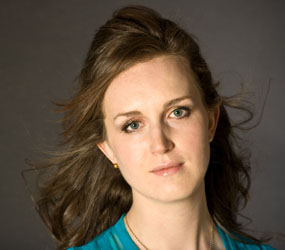 Helen Grime, whose new Piano Concerto will be premiered at Wigmore Hall on 3rd March 2017, has been talking to The Guardian about the music that inspires her, from 'Bach to Bacharach, and Björk to George Benjamin.'
To learn a little more about Grime, also check out C:T's interview with the composer, here.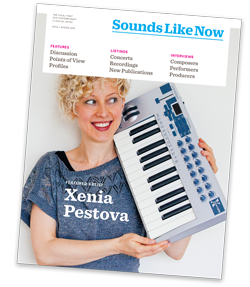 Sounds Like Now, the new magazine dedicated to contemporary music in the UK and Ireland, will, in the first instance at least, be a digital only publication. Dan Goren, the brains behind the new publication, recently emailed all backers of the the magazine:
You may well be wondering, given that we've not been in touch for some time, how we're getting on with Sounds Like Now and when you can expect the launch of this exciting new publication. I'd like to bring you up to date with progress and let you know about some key changes to the enterprise.
Launching a quality printed magazine is a major undertaking and towards the end of last year it became apparent that the uncertain economic climate was making it difficult to secure the business investment required to make our plans a reality. Determined to find a way to deliver we consulted with music and publishing associates and reviewed our plans, concluding that there were two possible routes forward to explore. The first was to go into partnership with an established magazine publisher, one with the facilities and finances to help bring a new magazine to market. We discussed the proposal with several publishers of both high profile and specialist music magazines who looked at it in depth. Sounds Like Now was considered a worthwhile and potentially viable proposition, however, given the highly uncertain current economic climate none of the publishers are able at the present time to commit to a partnership on a brand new publication.
The second route is to launch an online magazine in the first instance, looking to follow up with a print publication once established. Re-examining the business model and taking a closer look at existing online magazines we now have a revised plan which in several ways actually improves on the original, with the following advantages:
• Focussing initially on an online offering we can provide a far more sophisticated and useful promotional and community engagement service
• We can focus resources on much needed key content such as professional high quality journalism and a properly edited and maintained UK-&-Ireland-wide events listings
• We can create a technically more developed online service operating better on phones and tablets and across social media
• We can enhance the offer to other operators in the new music sector such as record labels, publishers and venues.
• We will be able to publish more frequently and more responsively, which is especially useful for delivering on our core objective of promoting contemporary music events
• The flexible marketing opportunities we can offer via the website, social media and email are more attractive than print both in terms of value for money and reach for performers, venues, agents, record labels, publishers and others.
• We will be able to offer much more promotion to the great number of smaller performing groups and venues who operate on very limited financial resources.
• Focussing online plays to our own strengths and experience, not least in the setting up and running of Composers Edition.
The expanded online offering will include the following:
Quality Independent Journalism - sets of articles on performers, composers, trends plus review and critique, issued on a monthly basis and available in full exclusively to subscribers.
Events guide - A fully edited guide to all thats going on in contemporary music across the UK and Ireland.
- Available free to all on the website, through email and social media
- Subscribers will be able to post events for free
- Promotional opportunities through premium listings and event feature articles, with special deals for subscribers
New Releases - We'll feature new recordings, sheet music, books, apps and more
Offers - Subscribers will be able to enter regular free sweepstakes for tickets to events and get special deals on products and services. These will not only be attractive to subscribers but also provide marketing for performers, venues and promotors. Our TicketSweep service will be particularly geared towards smaller operators who whilst cash-strapped may be able to offer tickets in return for publicity.
I would also like to take this opportunity to welcome our new editor Tim Rutherford-Johnson, Tim is author of Music after the Fall: Modern Composition since 1989 (University of California Press) and the acclaimed new music blog The Rambler. He has written widely on new music for publications in the UK, USA and Europe. Between 1999 and 2009 he worked for Grove Music Online, and was subsequently editor of the Oxford Dictionary of Music, sixth edition. Many of you will of course know Tim's work and share in my excitement at having him on board.
I realise that whilst a significant proportion of crowdfunders opted for a digital subscription, some might share our frustration at not being able to deliver a printed publication at this time. Overall, I believe we can serve our objective to celebrate and promote contemporary classical music very effectively through an online start to the life of Sounds Like Now. We are on course to publish by 1 May 2017 and will be in touch regarding listings in due course. I am very pleased to be able to share these plans with you and will be happy to answer any questions you may have.
Yours sincerely,
Dan Goren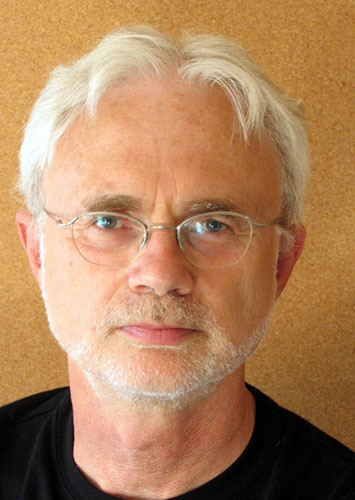 The Royal Academy of Music recently announced that John Adams will join their staff as a visiting Professor of Composition:
John Adams, one of the world's leading composers, has joined the Royal Academy of Music faculty as a Visiting Professor. His commitment cements a relationship that began in 2012, when he conducted concerts at New York's Lincoln Center and the BBC Proms in London, in which Academy students performed alongside Juilliard School players.
In 2015, the Academy devoted a day to Adams' music, during which he was given an Honorary Doctorate, and after which he tweeted, 'Thrilled to be honored by @RoyalAcadMusic of Music with such pizzazz performances by hugely talented players.' Most recently, he worked young composers of the Junior Academy and conducted the Junior Academy Symphony Orchestra. As part of his new role, he returns to the Academy in April 2017 to work with Opera Course students, and later in the year with instrumentalists and composers.
John Adams wrote of the new connection: 'I'm proud and delighted to spend time with the very talented students of the Royal Academy of Music. I'll be able to spend time with the young composers, singers and instrumentalists in a relationship that is as fruitful for me as it hopefully will be for the students.'
Principal Professor Jonathan Freeman-Attwood said: 'John's involvement with the Royal Academy of Music has always been generous and delightful. We've had some memorable times, most recently a day at the end of 2015 celebrating his music and performing Grand Pianola Music under his direction. I'm thrilled that his association with the Academy is strengthened further through this appointment.'
James Jolly, editor-in-chief of Gramophone magazine wrote on the occasion of Adams' doctorate: 'Adams has given his time selflessly to young musicians, as teacher, mentor and collaborator, as students at the Academy well know. The buzzing energy that marked out the Academy–Juilliard collaboration in 2012 was extraordinary and went hand in hand with the open-hearted joy those students felt at having forged such an inspirational new musical friendship with their conductor, and profound gratitude for John Adams' artistic generosity.'
The new appointment also builds on the Academy's international roster of Visiting Professors, which includes some of the world's finest musicians. Recent additions include pianists Bengt Forsberg and Pascal Rogé, cellist Steven Isserlis and conductors Christian Thielemann, Mark Elder and Oliver Knussen. The role allows students a regular connection with such musicians, who are able both to inspire and mentor them during the time they spend at the Academy.
Following the enormous success of George Benjamin's Written on Skin, which has been performed nearly 100 times around the world, the Royal Opera House has commissioned a new opera from the composer, to be performed in 2018 and titled Lessons in Love and Violence. Playwright Martin Crimp will once again provide the libretto. More details are available, here.
Their original collaboration continues to go from strength to strength, with a revival by Royal Opera this year, performances in Moscow in April, a DVD release and a planned BBC television broadcast.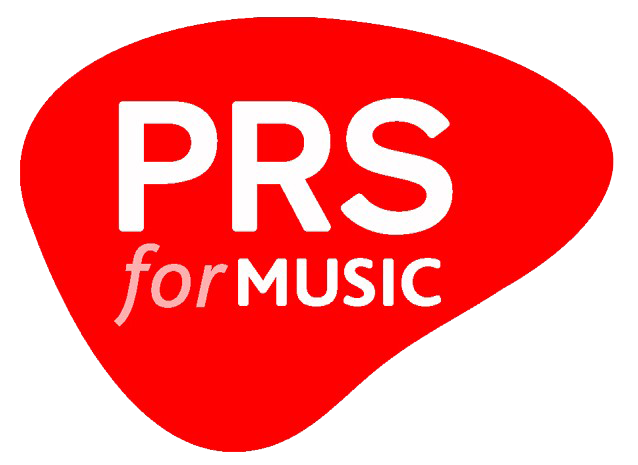 The PRS has just announced the twelve UK composers who will receive funding 'to enable them to realise projects and ambitions that may not be possible through traditional commissioning models.' They (and their associated projects) are:
• Ed Bennett – Researching and composing music around early phonograph field recordings of Irish traditional song, working with the Crash and Decibel ensembles.
• Gary Carpenter – Recording and releasing a CD of four orchestral works with the Royal Liverpool Philharmonic Orchestra.
• Jessica Curry – Composing new music for her unaccompanied choral music and creating a specialised keyboard.
• Shiva Feshareki – Composing an orchestral commission for the London Contemporary Orchestra and curations with Eliane Radigue, Lee Gamble, Kit Downes, and Laura Marling.
• Stuart MacRae – Developing a dramaturgy and libretto to be premiered at the Lammermuir Festival, East Lothian in 2019.
• John McLeod – Recording four orchestral works, with the Royal Scottish National Orchestra including one featuring Dame Evelyn Glennie.
• Hilda Paredes – Researching a monodrama on the life of Harriet Tubman.
• Lynne Plowman – International promotion for four operas and other key pieces.
• Gwyn Pritchard – Researching and composing an orchestral work for the German orchestra: Jenaer Philharmonie,
• Philip Venables – Developing techniques to combine spoken word, visual text, song and music for a theatre project.
• James Weeks – Researching and composing a substantial piece for solo violin with the violinist Mira Benjamin
• Elizabeth Winters – Composing a number of chamber works, working with Rarescale chamber ensemble, Estrilda Trio, and violinist Marie Schreer.
See here for more information.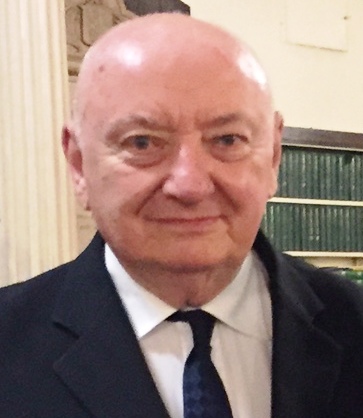 Robert Matthew-Walker
Robert Matthew-Walker is a fascinating figure. In the 60s he served in the army, including in North Africa, studied in Paris with Darius Milhaud and founded the Tunnel Club rock venue in Greenwich. In the 70s he worked for CBS records and subsequently founded several record labels of his own. He is also prolific as a broadcaster, author, critic and editor.
He is less well-known, however, as a composer, even though he has achieved considerable success in the field (listen to this fine recording of his Piano Sonata No.3, Op 34, for example). Matthew-Walker's composing output, with some 150 numbered works to his name, is borne of formidable self-discipline—in a recent interview he described being inspired by Hans Keller, who worked from 1.30am–4.30, before starting a full day at 7.30am.
Matthew-Walker's approach to composition owes much to his varied biography. His latest work A Bad Night in Los Angeles, for example, was inspired by a club experience in L.A.:
Following his outstanding recording of my fantasy-sonata Hamlet, Mark Bebbington asked me for a short solo concert work lasting about five or six minutes. I wanted to write something completely different and decided on a piece in modern disco-style, taking the essence of present-day dance music and transferring it to the recital room.
The title comes from a time, many years ago, when I was working in Los Angeles. One evening, I wandered into a nightclub to hear a new driving rock band, Azteca. I was astonished when they began their set with a modern-dance version of the opening sequence of the French composer Darius Milhaud's Concerto for Percussion and Small Orchestra of 1930.
As I had studied in Paris with Milhaud, and knew the concerto well, I was taken aback. At first, it was a bad night for me in Los Angeles, but it turned out well in the end. I hope my piece does, too!
You can hear the premiere of Matthew-Walker's A Bad Night in Los Angeles, his Fantasy-Sonata: Hamlet together with works by Schubert, Bliss and Beethoven at Bromsgrove's Atrix on 3rd February.
Source:
Birmingham Post, LA club experience inspired composer's disco-style piece, interview by Christopher Morley
Hamburg's stunning new Elbphilharmonie Hall opened earlier this month with a programme designed to show off the possibilities of the building's near-perfect acoustics. The main auditorium is lined with 10,000 gypsum panels, each of which has a unique acoustic property but which cumulatively give the hall its distinct reverberative properties.
As well as being a tour de force in acoustics and design the hall will act as a focal point for new music. Conductor composer Matthias Pintscher has been appointed composer-in-residence, with the first three seasons focusing on his works and also music by Peter Eötvös and George Benjamin.
The success of the new concert hall has raised comparisons with London's foot-dragging over Rattle's proposed venue, a comparison that Norman Lebrecht calls 'A False Equation', listing 10 reasons why. They are worth reading, if only because they raise questions about relative attitudes to culture in Germany and the U.K.
It's not the same as being there, of course, but to get a feel for the look and sound of the new Elbphilharmonie, here are videos from the opening concert: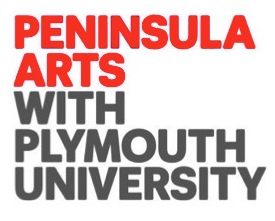 February night not be the best time of year for festivals, but there are two decent events this month. The first, in Paris, is Festival Présences' Kaija Saariaho, Un Portrait, which runs from 10th–19th. Whilst the Finnish-born French composer's work is the main focus, there is also a lot else to enjoy. One of the strands, indeed, focuses on other composers that have chosen France, and Paris in particular, as their place to live and work, including figures such as Ramon Lazkano, Hèctor Parra and Martin Matalon. There are also performances of music by well-known figures of the previous generation, such as Messiaen, Xenakis, Dutilleux and Grisey. In total there are 18 concerts, 40 composers, 78 works and 31 world premieres.

In UK from Friday 24th–Sunday 26th, Plymouth University will hold its annual Peninsula Arts Contemporary Music Festival. Titled 'Voice 2.0' the festival 'offers a glimpse of how musicians, scientists and linguists are re-inventing voice through an ambitious programme exploring new means, forms and usages of voice in communication and musical creativity.' Not all of the events are musical, but all are fascinating.
The first, for example, is a lecture by David J. Peterson, the world-famous language creator whose inventions include Dothraki for HBO's Game of Thrones. He will talk about the experience of creating new languages and specifically that used in Eduardo R. Miranda's vocal work Vōv. That will be premiered the following day with new works by Linas Baltas, Butterscotch and Nuria Bonet.
Other highlights include Nuria Bonet's The Voice of the Sea, a collaboration with the Marine Institute and the Plymouth Coastal Observatory that uses information from a marine buoy to determine compositional choices; Alexix Kike's Come Together: The Sonification of Lennon and McCartney, which analyses the emotions of their lyrics, the results being turned into a classical duet; and Marcelo Gimenes's Silicon Voices, which draws upon the composer's research into music and Artificial Intelligence.
Significant premieres next month include Michael Zev Gordon's Violin Concerto at the Barbican, London on 3rd; Wolfgang Rihm's Gruß-Moment 2 – in memoriam Pierre Boulez at the Philharmonie, Berlin on 10th; Timo Andres's Steady Hand for two pianos and orchestra at the Barbican London on 25th; and Ryan Wigglesworth's The Winter's Tale, a new opera that begins its run at ENO, London on 27th. Astonishingly, Birtwistle's Earth Dances receives it's French premiere at the Philharmonie de Paris on 1st conducted by Daniel Harding.

Another event that promises to be a real treat is the chance to hear Jonny Greenwood's magnificent score to Paul Thomas Anderson's There Will Be Blood, played live with a screening of the film at Birmingham's Symphony Hall on 5th February.
Chilean composer José Vicente Asuar died on 11th January. He was 83. Asuar studied in his native Chile and subsequently in Germany, later taking charge of electronic studios in both countries. He is best known as a composer of electronic music. Works include Guararia repano, for Indian instruments and tape (1968); Formas I (1970) and II (1972), orchestra (computer-generated scores); Imagen de Caracas, voices, instruments, tape (1968); and a number of works for tape alone (Catedral, 1967; Buffalo 71, 1971).

(Source: The Harvard Biographical Dictionary of Music)

Archive
1 | ... | 11 | 12 |

13

| 14 | 15 | ... | 48 |