Other Resources

News Archive

Robert Joseph Rosen
Canadian composer Robert Joseph Rosen died on Monday 19th March in Ottawa. He was 61.
Rosen studied in Canada with Violet Archer, Malcolm Forsyth and Bruce Mather. He attended the Internationale Ferienkurse für Neue Musik in Darmstadt in 1982, later working at the Banff Centre for the Arts in Canada, where he formed associations with Witold Lutoslawski, John Cage, Heinz Holliger and others.
His output includes electroacoustic music, concert, dance, film music and site-specific environmental compositions for groups that include Pro Coro Canada, the Victoria Symphony Orchestra, Calgary Philharmonic, the Vancouver New Music Society and Edmonton Symphony Orchestra. He was also won or was a finalist in a number of Canadian composition competitions.
A memorial will be held on April 15th at 1:00pm, details available here.
Young Swedish composer Ludwig Göransson goes from success to success. Fresh from scoring the hit film Black Panther, he has just been confirmed as the composer for Sony's new Marvel film Venom. And this after a long list of other credits including several U.S. sitcoms and the films 30 Minutes or Less, Fruitvale Station and Creed.
More here.
Göransson discusses creating the music from Black Panther: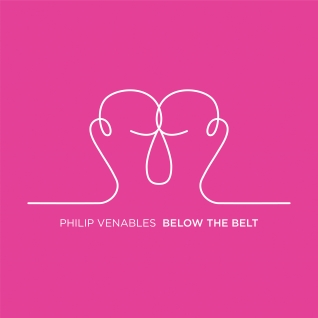 If there's a British composer on a roll at the moment, it's Philip Venables. His first major opera, a setting of Sarah Kane's 4.48 Psychosis, premiered in 2016 at the Royal Opera House to rave reviews, subsequently winning a British Composer Award; his concert piece The Gender Agenda, 'a gameshow for ensemble, video and gameshow host', will reopen the Queen Elizabeth Hall on 12th April, with subsequent performances in Frankfurt, Porto and Amsterdam; and his new portrait CD Below the Belt, has just been released on NMC.
Four vocal works dominate the album—The Revenge of Miguel Cotto; Numbers 76–80, Tristan and Isolde; Numbers 91-95; and Illusions—with two instrumental pieces—Klaviertrio im Geiste and Metamorphoses After Britten (the four movements of which are distributed throughout)—satisfyingly breaking things up.
There's an obsessiveness to Venables' music, a determination to extract every last ounce of energy from a musical idea. The result can be visceral, incredibly direct. In its most distilled and elegant form this can be heard in the piano trio, where motives are developed with compelling economy, even to the point where the first movement is simply marked 'Tacet.' The vocal works also have their elegant touches (the use of live cassette recording in Numbers 76–80 being a good example), but here the directness can also be shocking. Texts are chanted by voices together, musical figures are obsessed over until they burn out and, if you also check-out live video performances (a must), there are striking visual touches, such as the slapping of boxing punch bags in The Revenge of Miguel Cotto and the video projection in Illusions (below). This last work is, to my mind, a magnificent achievement: bold, brave, filthy, thought-provoking and outrageously funny. The disk marks, then, the arrival of a major talent. Don't miss it.
Philip Venables and David Hoyle: Illusions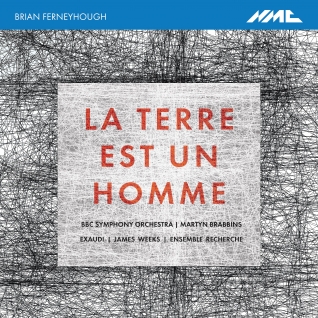 Other than the Venables album (see above) NMC have just released a programme of music by Brian Ferneyhough performed by Exaudi and the BBC Symphony Orchestra. The title work, La Terre est un Homme, an epic and densely written work for 88 instruments, is worth the price of the disk alone. It caused something of scandal at its premiere in Glasgow in 1979, and was subsequently rarely played. Martyn Brabbins' performance is brutally exciting and does a remarkable job of making sense of the dense polyphonic writing (the score is 4 feet tall…).
If this is a little intense, why not try out Magnar Åm's The Broken Vessel on Ravello Records, a series of compositions/improvisations in an abandoned Norwegian factory that makes use of 'everything from the acoustics in the building to the muffled sounds of traffic outside its walls.' The results are surprisingly evocative, as if the vibrations of the instruments are giving voice to the old building.
More Zen still, if you're in the mood for cosmic length, is Morton Feldman's For John Cage for violin and piano in a new release that forms volume 6 in Bridge Records' Feldman series. Typical of late Feldman, the work is massively spun out, with small, seemingly inconsequential, musical ideas (most of which barely rise above a whisper) explored over its 70 minute timeframe. Even so, it casts quite a spell, especially when performed, as here, with the requisite concentration.
Borough New Music reaches Series 7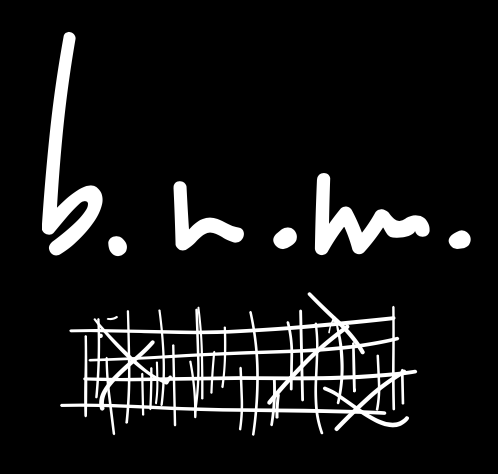 In April Borough New Music arrives at Series 7 in its mammoth cycle of contemporary music concerts. On 3rd there are works for combinations of soprano, countertenor and piano by George Crumb, HK Gruber, Ross Edwards and Julian Grant; the 10th features music by a single composer Edward Henderson, who is known for his use of founds sounds, found objects, repetition and audience participation; on 17th there are improvisations for saxophone and piano; whilst 24th features new music and theatre from the Windup Penguin Theatre Company. All the concerts are held on Tuesdays at 1pm in the very central St. George the Martyr Church, London. Ideal lunchtime fare.
Late Music season kicks off

In York, meanwhile, Late Music's new season kicks off with two concerts on April 7th. At 1pm the Fairfax Ensemble traces the story of Late Music itself, from the 1980s to the present. It will include world premieres from Emily Rowan, Natalie King, Roger Marsh, Tim Brooks and Nick WIlliams. At 7pm, meanwhile, Atéa Wind Quintet will premiere works by David Lancaster and Angela Slater (who runs a concert series of her own) as well as works by Gary Carpenter, Thea Mustrave, Berio, Ligeti and Birtwistle. Late Music's season of contemporary music concerts continues all the way to October, so be sure to have a look at their programme.
Andrea Tarrodi Weekend
From 12th–15th the Konserthuset Stockholm will host a mini festival dedicated to Swedish composer Andrea Tarrodi, whose music is known for its 'colourful richness and peculiar play of light.' The festival includes four world premieres: Wildwoods for orchestra and a new Piano Concerto Stellar Clouds on 12th (both repeated on 14th); Acanthes, Concerto for two violins and strings on 13th; and "Drache-Frau" (the wounded diva) for brass quintet 15th. As well as other works by Tarrodi, there will be pieces by Schoenberg and Debussy.
First performances
Finally, my pick of April's world premieres, starting in the UK. 12th April sees the London Sinfonietta give first performance of Philip Venables' The Gender Agenda, described as 'A concert piece like no other, The Gender Agenda will turn the Queen Elizabeth Hall into a gameshow and the audience into contestants'; on 15th the NYOS and pianist James Willshire give the first performance of Scottish composer Jay Capperwauld's new piano concerto at Glasgow Royal Concert Hall; also on 15th at the Royal Festival Hall there is the chance to hear works by Solvenian composer Vito Žuraj, including the world premiere of his Ubuquity - farces for soprano and ensemble; at the Barbican on 19th, finally, Simon Rattle and the LSO take on Helen Grime's Woven Space.
In the US on 6th at Carnegie Hall the American Composers Orchestra will give three world premieres, Hitoma Oba's September Coming, Ethan Iverson's Concerto to Scale and Steve Lehman's Ten Threshold Studies, as well as two New York premieres. In Europe, meanwhile, Péter Wolf's new Clarinet Concerto will be played by Csaba Klenyán at the Liszt Academy on 7th; a new String Trio by Jukka Tiensuu will receive its first performance by ZilliacusPerssonRaitinen at the Konserthuset on 9th; and Johannes Jansson's Peace Symphony will be played by Sveriges Radio Symfoniorkester at the Berwaldhallen, Sweden on 13th.
Christian Morris talks to composer Sadie Harrison, whose work has been performed internationally and widely recorded. She is also known for her cross-cultural collaborative projects.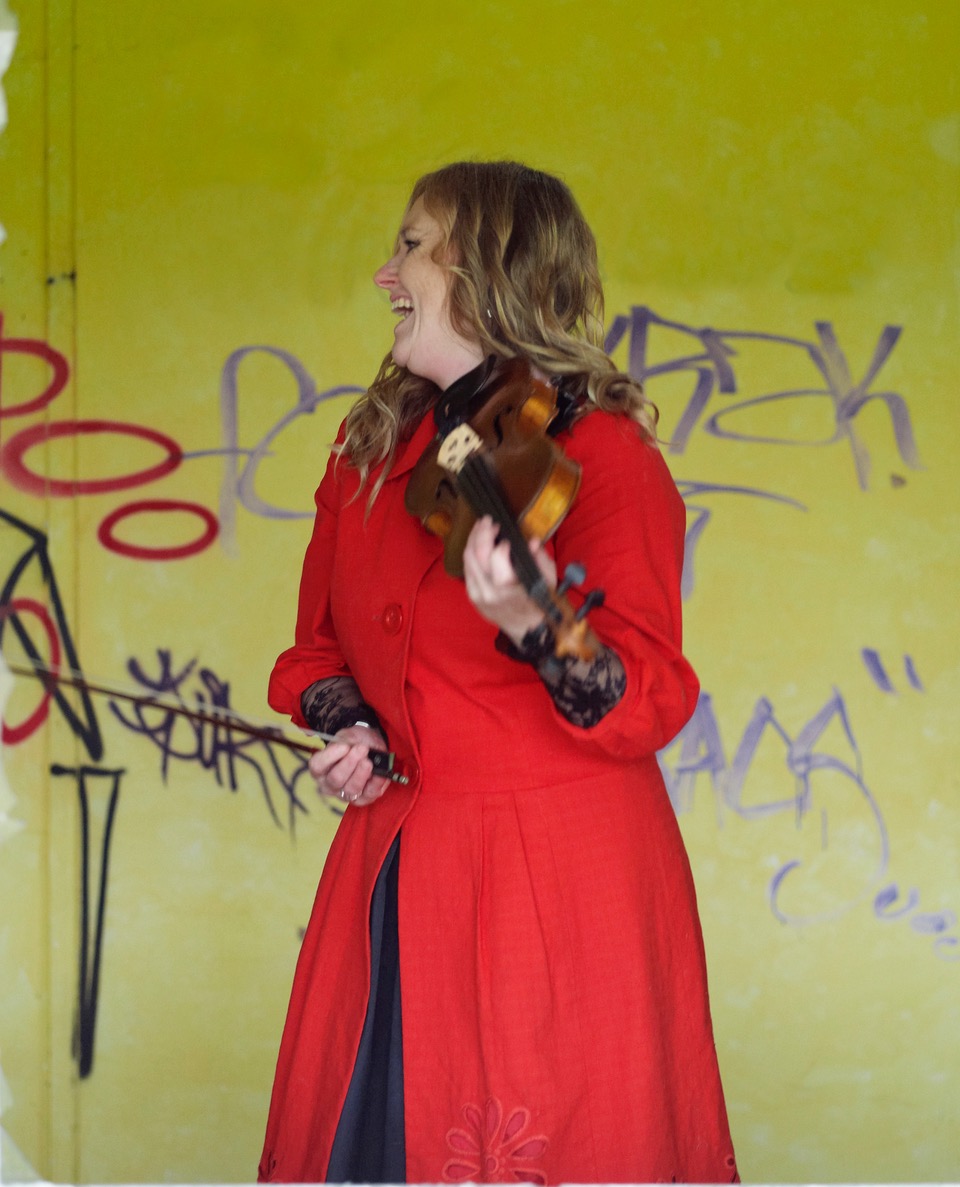 Sadie Harrison
Tell us a little about your background. How did you become a composer?

Firstly, thanks very much for asking me to contribute to Composition:Today. It's taken me quite a while to formulate answers to some of the questions - partly because I am lucky enough to have a couple of commissions on the boil at the moment but also because the opportunity has come at a time when I am thinking very hard about the path my composing has taken me on recently and, indeed, after 35 years of writing, where it might lead me next. And if I am to be honest, I do find it rather hard to discuss my work, though I am often called on to do so. My non-musician friends will tell you that composition is not something that I talk about (though they are always interested), and generally I choose not to tell people that I do it at all in order to avoid difficult questions that simply cannot be answered in a few words. I am also mindful of a comment made by Frederic Rzewski in a pre-concert talk (2012 Late Music York) when he was asked why he didn't like programme notes: 'they are vomit bags for composers!' Although I took offence at quite a lot of what Rzewski said that night, I did sympathise with his dislike of unhelpful verbosity. With this in mind, rather than contribute answers for every question I've suggested some sources for more information about specific projects as I'm going along. And there's a lot of information on my website
http://www.sadieharrisoncomposer.co.uk or publisher: http://www.uymp.co.uk

I can definitely say that I became a composer. I wasn't born one. Although music was a big part of my childhood (taking piano and violin lessons, being part of local youth orchestras), the urge to compose did not manifest itself until I went to Surrey University as an undergraduate in the early 1980s. I remember the exact moment when it happened, during a lecture about Schoenberg's Pierrot Lunaire, in particular Der Kranke Mond. I had an overwhelming visceral reaction to the piece. I immediately understood the language and wanted to write music like it. And I thought I could - something just clicked, a kind of coming home. This is a dramatic statement, but I have come to realise that I have always been searching for the right place for my music to inhabit since that moment. It's a complicated search with directions changing over time, but it has been governed by developing what I hope is a strong, flexible compositional technique and an acceptance of the style of the music I want to write. Perhaps most importantly it has been about understanding how my music can resonate usefully outside the confines of the contemporary music world, a world that I have often felt very at odds with.

A section from my current biography reads: 'For several years, Sadie also pursued a secondary career as an archaeologist and reflecting her interest in the past, many of her compositions have been inspired by the traditional musics of old and extant cultures with cycles of pieces based on the folk music of Afghanistan, Lithuania, the Isle of Skye, the Northern Caucasus and the UK. She is also well known for socio-political aspects of music-making with several works challenging stereotypes of marginalised peoples - refugees, Afghan women, the deaf, the homeless - celebrating their creativity and individuality with powerful expressions of musical solidarity.'

I think this sums up where I am now!
>> Read the rest of the interview here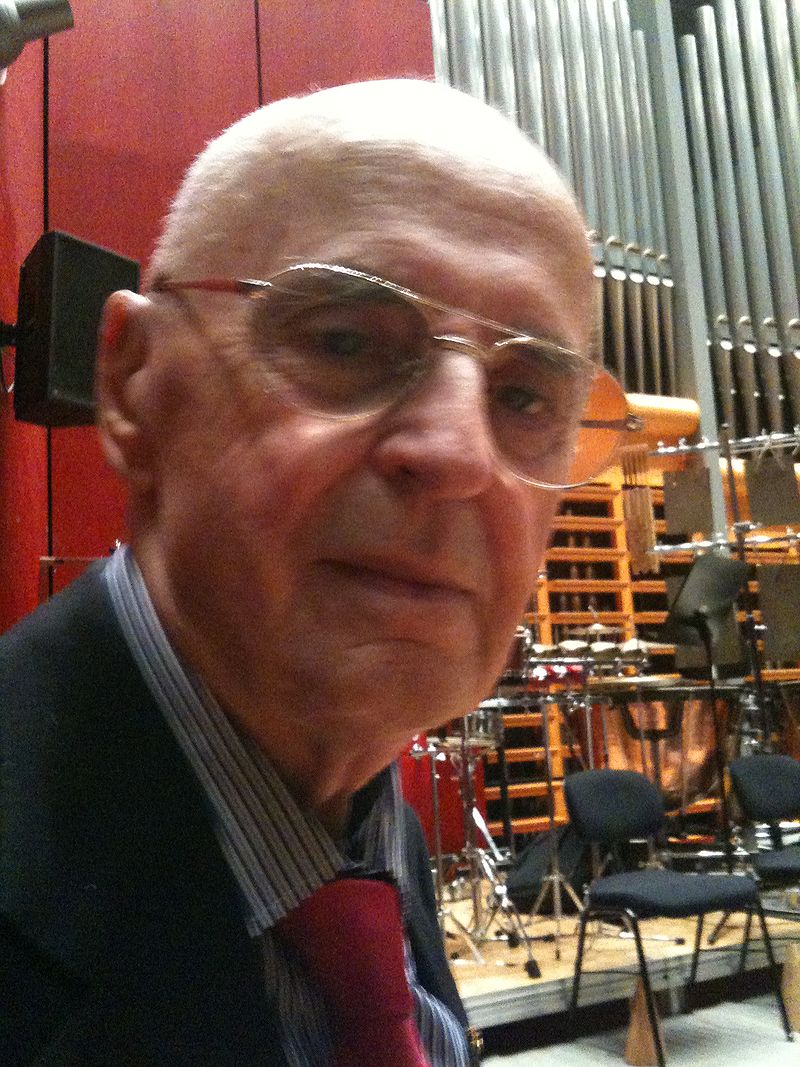 Milko Kelemen
Croatian composer, conductor and teacher Milko Kelemen died on 8th March in Stuttgart. He was 93.
Kelemen was a composition pupil of Stjepan Šulek, later studying in Paris with Messiaen and Tony Aubin and Freiburg with Wolfgang Fortner.
He held academic posts at Düsseldorf Conservatory and the Stuttgart Musikhochschule. He also founded the Zaghreb Biennale.
Rudolf Lück and Koraljka Kos divide the composer's style into three periods: 'an early corpus – Piano Sonata (1954) to Études contrapuntiques (1959) – written in a style influenced by folk music; an avant-garde period during which Kelemen experimented with musical structure; and, from Grand jeu (1982) onwards, a period marked by his discovery of a new, personal use of intervals and harmony. This last phase also assimilated earlier stylistic changes.' (New Grove Online)
Kelemen was the recipient of many awards, including a Humboldt Scholarship, the Beethoven Prize of Bonn, an ISCM prize, the Vladimier Zazor Prize and the French Chevalier des Art et des Lettres.
Milko Kelemen: Changeant (1968)
Sources: Grove Online, Wikipedia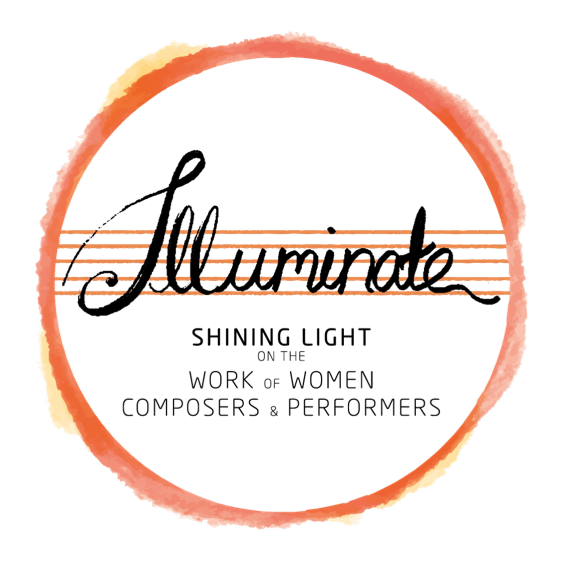 The classical music industry in notoriously unbalanced in its representation of women musicians in all areas: performing, conducting and composing. There are many unfortunate figures and statistics that highlight the underrepresentation of women composers as highlighted in articles by Susanna Eastburn such as We need more women composers… and Why are there so few female composers? Despite some changes, there is still a long way to go before reaching more equal representation, a point highlighted by Women in Music's 2017 BBC proms survey. It showed that the overall programming of women composers accounted for 7.5% of composers, 22% of living composers programmed, and 30.8% of BBC proms commissions. Female conductors also only accounted for 11% of conductors at the 2017 proms, a strikingly low figure. This is a familiar story from across the years and is a markedly more positive set of numbers than only a few years ago! Although there have been some wonderful strides forward in some areas, there is still a lot of work to be done before women truly have the same musical opportunities as their male counterparts.
There are a number of initiatives that have emerged over the last few years to begin to rectify this unjustifiable imbalance, including one of my own. Recently I have established the Illuminate project, which has been setup to highlight and celebrate the work and music of women composers and performers from the past and present. In 2018 Illuminate will be staging a concert series across the UK, programming new music from living women composers – Angela Elizabeth Slater, Gemma McGregor, Blair Boyd, Sarah Westwood and Carol J Jones. These women composers have written several pieces drawing on the instrumental forces of performers Késia Decoté (piano), Cassie Matthews (Classical guitar), Sabina Virtosu (violin) and Gemma McGregor (shakuhachi and flute).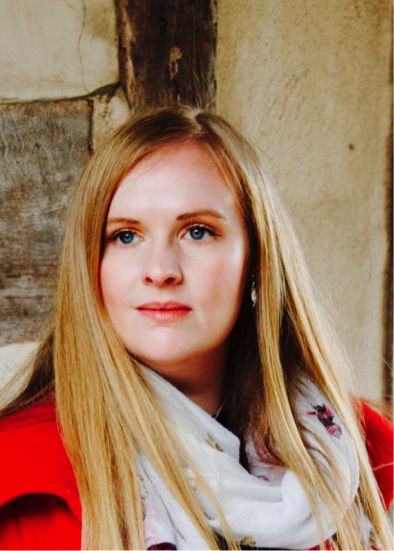 Angela Elizabeth Slater, Composer, Founder and Director of Illuminate
The concert series will start in London at Goldsmiths University of London on International Women's Day (Thursday 8th March) and continues across the weekend and beyond visiting Oxford, Stafford, Birmingham, Cardiff, Brighton, Liverpool, Nottingham and then returning to London. Illuminate will be programming and celebrating the music of women composers and bringing their music to wide range of audiences across the UK.
Illuminate is also passionate about celebrating the works of historical repertoire by women composers that has been all but forgotten and only programmed by a few dedicated performers. We will be programming works by Morfydd Owen (1891-1918), Lili Boulanger (1893-1918), Amy Beach (1867- 1944), Bacewicz Grazyna (1909-1969), Louise Marie Simon (aka Claude Arrieu) (1903-1990), Hilda Jerea (1916-1980) and the more well-known Clara Schumann (1819-1896). This wonderfully rich repertoire is rarely heard by the broad concert-going audience, a legacy of the historic and cultural suppression of women's music across the ages. This has led, in turn, to a lack of knowledge about these composers and also the music being more difficult to source than traditional repertoire from the canon. As a result, these composers tend not to be considered for programming and the cycle of reproduction continues, where audiences no nothing of these composers existence. Lack of a fair hearing leads to unjustifiable neglect.
There's a wealth of female composing talent out there just waiting to be heard, so I hope you will come and join Illuminate in some of our concerts this year to celebrate the music and work of women composers and performers!
© Dr Angela Elizabeth Slater
For more details about Illuminates upcoming concerts and blog series please visit: illuminatewomensmusic.co.uk
Here are the first five concerts that are taking place in March:
Illuminate London Concert Thursday 8th March 6.30pm at Goldsmiths, University of London
Illuminate Oxford Concert Friday 9th March 7.30pm at St Michael's near Northgate
Illuminate Stafford Concert Saturday 10th March 11.00am at St Mary's Church
Illuminate Birmingham Concert Saturday 10th March at 7.30pm at St George's in Edgebaston
Illuminate Cardiff Concert Sunday 11th March at 2.00pm at University of Cardiff Concert Hall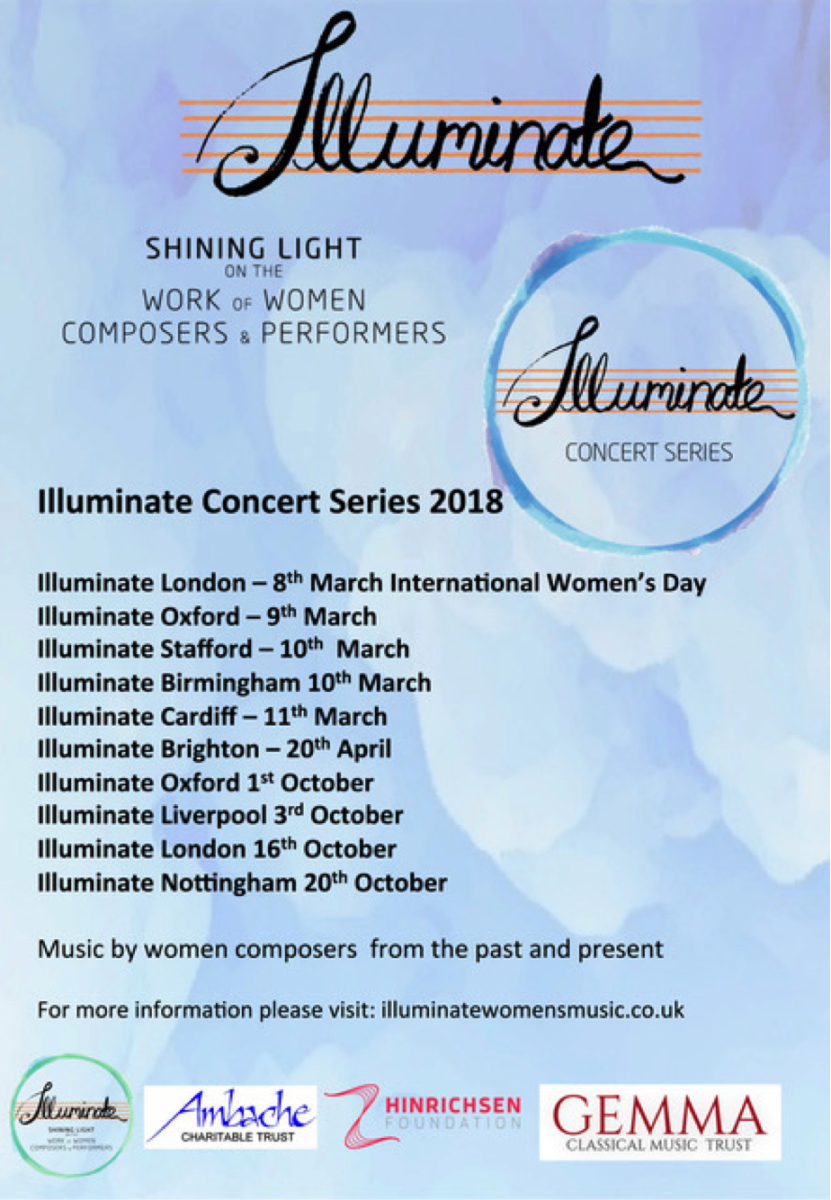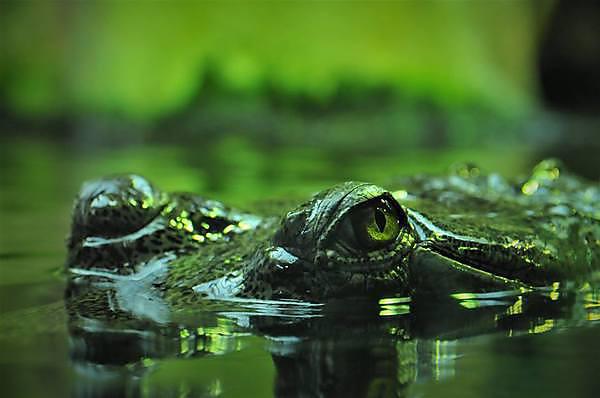 Plymouth University: Decoding Life
The interface between music, engineering and the life sciences is an ongoing area of research at Plymouth University's Interdisciplinary Centre for Computer Music Research (ICCMR). 'Decoding Life', the theme of this year's Contemporary Music Festival (2–4th March) is, then, a celebration of this research. Not all of the events involve music, but three are definitely worth checking out: on 4th Ensemble Bash premiere new works by ICCMR composers, Williams, Gimenes and Miranda, plus 2018's guest composer and music technology pioneer, Archer Endrich; on 4th there are works all inspired by life, both terrestrial and extra-terrestrial, by Richard Abbott, Alexis Kirke and Núria Bonet; and, on the same day, there is a cinematic piece of electronic music by ICCMR post-graduate research student Alan D Miles which attempts to capture and explore the experiences of epilepsy.
Zeit für Neue Musik in Bayreuth, Germany starts on the same day as Decoding Life but runs, albeit intermittently, until 11th. The emphasis is on mainstream continental (including Russian) composers, both alive and recently deceased. Highlights include a concert featuring piano compositions by Robert H.P. Platz, which will include the use of computer manipulated sound; pianist Olga Andryushchenko playing works from the former Soviet Union; and the world premiere of a new work by Leipzig-based composer Günter Neubert.
Archipel (15th–25th) in Geneva, Switzerland lists a total of thirteen intriguing festival themes, including Anagrams and Lipograms, Mechanical Shoes, Cursed Moloch, Machina Humana and Geek Music. They can all be explored here (click the flag top right for English). The festival includes many Swiss premieres and thirteen world premieres from composers Alexandre Babel, Gonzalo Bustos, Stefano Gervasoni, Céline Hänni, Wolfgang Heiniger, David Hudry, Mischa Käser, Masahiro Miwa, Javier Muñoz Bravo, Jean-Frédéric Neuburger, Michael Pelzel, Alberto Posadas and Martin Riches.
In contrast the London Ear Festival of Contemporary Music (21st–25th) has just three themes: Japanese music, composers from countries on the Baltic coastline, and the music of Luciano Berio. The first of these includes works by Toru Takemitsu, Yûta Bandoh, Misato Mochizuki, Kotoka Suzuki, Shintaro Imai and Toshio Hosokawa; the second by Dobromiła Jaskot, Dariusz Pryzbylski, Arturas Bumšteinas, Gailė Griciūtė and Martin Stauning and Erkki-Sven Tüür. The Berio thread is also a rich one, with 12 works on offer, including a number of his Sequenzas. There will also be the opportunity to hear Berio's widow, Talia Pecker Berio, in conversation with Andrew Kurowski and the Festival Directors. Aside from these themes there are a number of works from British composers and a total of 18 world premieres.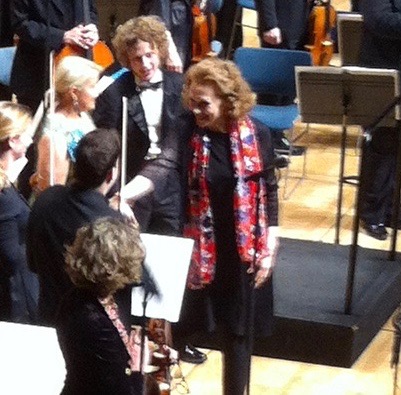 Kaija Saariaho

Kaija Saariaho has been announced as the winner of the 10th edition of the BBVA Foundation Contemporary Music Award. The prize is $500,000.

From the BBVA website:

The BBVA Foundation Frontiers of Knowledge Award in the Contemporary Music category goes, in this tenth edition, to Finnish composer Kaija Saariaho on the basis of "a contribution to contemporary music that is extraordinary in its individuality, breadth and scope." From her earliest works, the jury continues, Saariaho has exhibited "a seamless interweaving of the worlds of acoustic music and technology," a quality which the new laureate remarked, after hearing of the award, had come to her quite naturally. When she started studying music at the Sibelius Academy in Helsinki, she was frustrated at the acoustics of the venues she would attend to hear live performances. Wondering if it was possible to alter characteristics like the volume of the instruments, she began recording them and processing the sound for subsequent playback.

Meanwhile Ernst Von Siemens prizes of $40,000 each have been awarded to Clara Iannotta (Italy), Timothy McCormack (USA) and Oriol Saladrigues (Spain).

Source: Slipped Disc

Archive
1 | ... | 10 | 11 |

12

| 13 | 14 | ... | 59 |