Other Resources

News Archive
An immersive 9-day music series, Spitalfields Music Festival marries early and contemporary music. Now in its 42nd year, the festival will once again bring artists, audiences and communities together in the heart of East London between the 1–9 December 2018.
Curated by conductor André de Ridder, festival highlights include:

-Unknown, Remembered, an immersive site-specific project which fuses Handel's operatic scena La Lucrezia with a new commission from Shiva Feshareki.
-The Coveryard, a collective of arrangers and multi-instrumentalists led by Josephine Stephenson and Sarah Latto. Their composition interweaves songs from iconic Manchester rock band The Smiths with new arrangements of Purcell.
-The Riot Ensemble return to Spitalfields Music Festival with a programme of work by some of Canada's most exciting contemporary composers including Richard Reed Parry for his Music for Heart and Breath with instrumentalists connected to stethoscopes and playing to the rhythms of their own heartbeats; Christopher Mayo's Beast; and Nicole Lizée's Black Midi
-Also presents will be British composers Anna Meredith and Shiva Feshareki alongside Stravinsky's masterpiece The Firebird Suite. There will also be a site specific, surround-sound orchestra and a guest appearance by soloist Jörgen van Rijen, conducted by André de Ridder at York Hall in Bethnal Green, the home of British boxing
For more information
Website: spitalfieldsmusic.org.uk
Twitter: @spitsmusic
Facebook: /spitalfieldsmusic
Instagram: @spitsmusic
Could this be the latest trend in choral writing? Meet the Huutajat Choir...
Read more about them, and Petri Sirviö, their composer, founder and director, here.
Christian Morris talks to composer and founder of the London Graduate Orchestra, Kemal Yusuf. With recent commissions from The Cheltenham International Music Festival, the Norfolk and Norwich Festival, The Carducci Quartet and The Fidelio Trio he has also been described as 'one of the UK's brightest young composers.'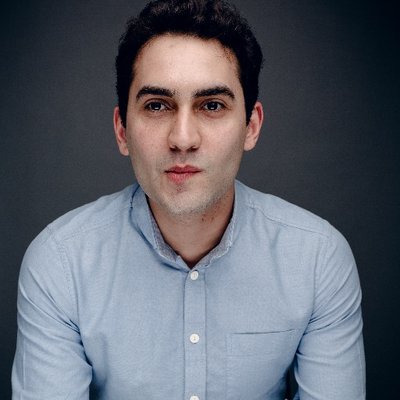 Kemal Yusuf
Tell us something about your background.

I was raised in North London by first generation Turkish parents. The state school I attended, which has since been put in special measures, didn't have what we would call a thriving music department, so until I had more formal training I had to learn everything myself. This has had its disadvantages in some areas, but certainly has helped in others. It was always clear to me, from around the time most kids begin school, that I was going to write music. My route has been slightly different, I suppose.

How did you start composing?

When I was 7 my sister was given a tiny Casio keyboard as a Christmas present. This was my first experience of an instrument that could put notes together, it fascinated me and I began improvising and composing right away. That was what started me on my path.
>> Click here to read the full interview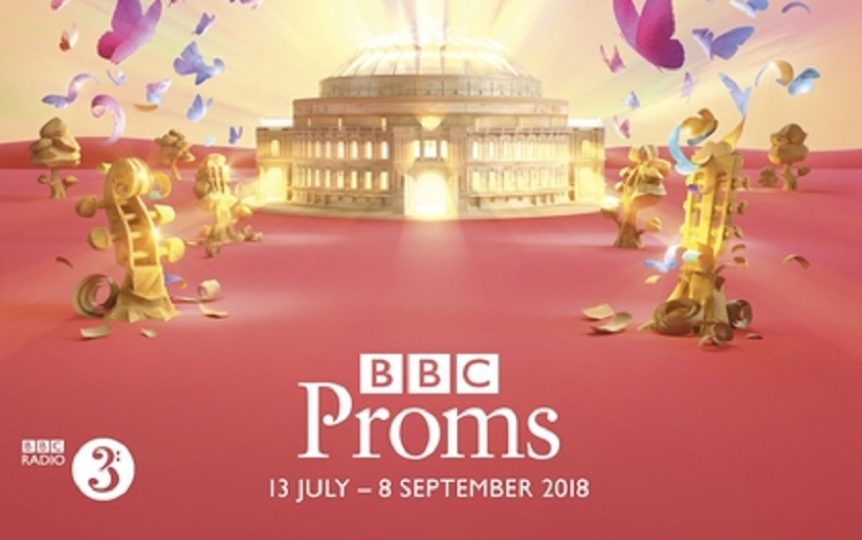 The Proms draw to a close on Saturday with one final premiere, Songs of Darkness by Roxanna Panufnik.
This then serves as a reminder to catch-up on some of those concerts that will soon be disappearing from BBC iPlayer Radio over the next month. I've been doing just that over the last few days. Of the recent premieres I have listened to I was most immediately struck by Philip Venables' Venables Plays Bartok. He's a composer who always seems to find an 'angle', in this case his violin concerto is actually a violin concerto-cum-autobiography-cum-documentary on the life of violinist Rudolph Botta. It has certainly divided opinion (see here or here, for example), but I was impressed by the manner in which it movingly integrated the various strands.
Of the others I've been listening to Rolf Wallin's impressive Violin Concerto Whirled, whilst ostensibly in the same genre as the Venables, was (mostly) free of angles and at the same time rather more substantial in musical content; Bushra El-Turk's Crème Brûlée on a Tree for soprano and piano—a setting of a custard recipe—was silly, but fun; Iain Bell's Aurora, a concerto for coloratura soprano and orchestra, rather ravishing even if I found myself wondering if it might have benefitted from a real text—all those 'ahhs' began to feel tiresome; Nina Šenk's Baca was an exhilarating tour-de-force, 8 minutes of writing containing more music than some pieces three times the length. Simon Holt's Quadriga, I'm afraid, left me cold—though brilliantly written its relentless style nevertheless feels stony-faced at a time when many other composers are letting a little more light and shade into their work.
Check out the Proms premieres you've missed here.
Slipped Disc reports that Kaija Saariaho has just finished penning Innocence, a new opera that will be premiered in July 2020 at the Festival International d'Art Lyrique d'Aix-en-Provence. There seemed to be some disagreement, however, over whether this is her fourth or fifth opera. More here.
The excellent politics.co.uk, edited by the even more excellent Ian Dunt, posted an article on 3rd September pointing out how Brexit, whilst being a cry against metropolitan elites, will probably end up focusing art ever more in London. It argues that Brexit is likely to mean less money which, coupled with existing austerity, will lead to more cuts; that EU organisations are unlikely to focus any collaborations on the provinces once the UK is a third country; and that visa requirements might make touring more costly so that performers are likely to concentrate on the richer cities.
Who knew?
Congratulations to the the seven composers who will receive grants of up to £10,000 from the PRS Foundation to support the development of their careers. They are:
Daniel Elms
James Clarke
Joanna Marsh Griffiths
Priti Paintal
Samantha Fernando
Sohrab Uduman
Thomas Simaku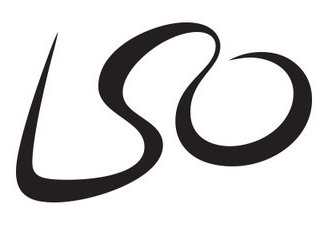 The London Symphony Orchestra has announced the appointment of six new composers to its LSO Soundhub and LSO Jerwood Composer+ programmes, and two composers who will continue onto the next phase of LSO Soundhub.
2018/19 LSO Soundhub Phase I Composers
LSO Soundhub is a composer-led resource, responding directly to the needs of those using it: a supportive framework for artists to try out new ideas, develop existing work and benefit from peer-to-peer networking and support.
The four composers, Alex Ho, Jamie Man, Donal Sarsfield and Keting Sun, will showcase the work they develop through the scheme in a concert on Saturday 20 July at LSO St Luke's.
LSO Jerwood Composer+ 2018/19
The LSO Jerwood Composer+ supports early career composers in programming, planning and delivering chamber-scale concerts in the Jerwood Hall at LSO St Luke's, including work of their own developed through the programme. Selected composers Amir Konjani and Daniel Kidane will present their first concerts at LSO St Luke's in Spring 2019.
2018/19 LSO Soundhub Phase II Composers
Composers Lillie Harris and Robin Haigh both took part in 2017/18 LSO Soundhub Phase I, and now continue on a further year, developing new work for a showcase on Saturday 9 February 2019.
More information at the LSO's website.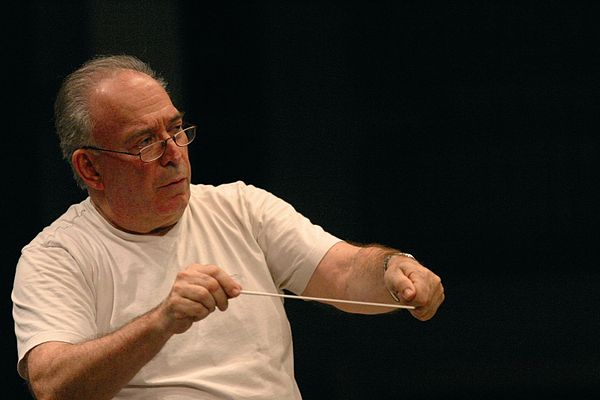 Israeli composer, conductor and teacher Noam Sheriff died on 25th August. He was 83.
As a composer Sheriff fused elements of Eastern and Western music in a broadly atonal style. He first achieved recognition with his orchestral work Akdamot le'moed (1957), which was chosen to inaugurate Tel Aviv's Frederic R. Mann Auditorium. Subsequent landmark works include the trio of vocal works Mechaye Hamethim (1985), Sephardic Passion (1992, see video, below) and Psalms of Jerusalem (1995); the orchestral works La Folia Variations (1984) and Akeda (1997); the opera Golem (2008); concertos for violin (1986) and piano (1994); and three string quartets.
Sheriff also had a distinguished career as a conductor. He was music director of the Kibbutz Chamber Orchestra from 1972–82, of the Israel Symphony Orchestra from 1989–95 and, since 2002, of the Israel Chamber Orchestra.
As an educator he taught at the Hebrew University, Tel Aviv University, Musikhochschule in Cologne and the Mozarteum in Salzburg.
In 1991 he won the the Acum Prize for his life's work, in 2003 the EMET Prize, for music. The citation for the Israel Prize, which he was awarded in 2011, is also a fitting eulogy for this exceptional musician:
At the pinnacle of Israeli music, Sheriff's work expresses prolific talent and remarkable imagination. His work elevates Israel and leaves a lasting imprint on its musical culture.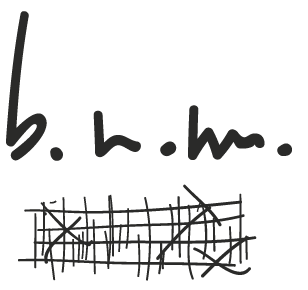 Described by The Wire Magazine as "a welcome addition to London's already blossoming contemporary composition scene", Borough New Music has announced its next season of concerts, from Series 10 starting in October 2018, to Series 17 in June 2019. Altogether, there will be 34 concerts, featuring 67 performers and the works of 132 living composers including 42 premieres. Series 10 starts on Tuesday 2 October 2018 at 1pm featuring the work of the composer-pianist Rob Keeley, in which he will perform alongside Lore Lixenberg (soprano), Victoria Samek (clarinet) and Chris Brannick (percussion).

Apart from 34 new concerts including 42 premieres, they will be collaborating with five new guest artistic directors, for Series 11 (Hollie Harding); Series 12 (Will Handysides & Ailie Robertson); Series 14 (Nathanael Gubler); Series 16 (Listenpony & Hollie Harding), and Series 17 (Matthew Schellhorn).

Artistic Director Clare Simmonds, said: "Each Series in Borough New Music is a very exciting prospect for performers, composers and audiences alike. It is neither a festival, nor a 'one-off'. Rather, it's as an ongoing opportunity to celebrate the wonderfully diverse music written today."

Concerts this season include collaborations with Trinity Laban Conservatoire of Music and Dance, Camac Harps, Park Lane Group Music Trust, Martin Read Foundation, Music for Liberia and Listenpony, amongst others. All Borough New Music concerts are held at St George the Martyr Church, Borough High Street, SE1 1JA (just opposite Borough tube) on Tuesdays at1pm, and admission is free. Each concert lasts around 45 minutes. Light refreshments are served after every concert. Full line-up at www.boroughnewmusic.co.uk.

Archive
1 | ... | 9 | 10 |

11

| 12 | 13 | ... | 62 |