Other Resources

News Archive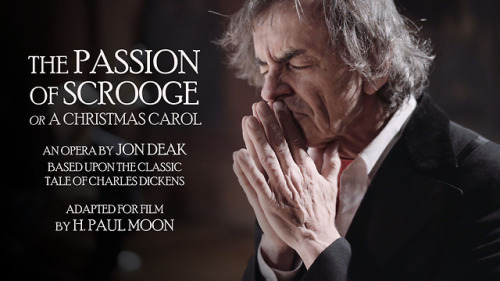 Jon Deak's The Passion of Scrooge or A Christmas Carol, for baritone and ensemble is a setting of Charles Dickens' well-loved seasonal story, written back in 1997/8. The libretto, which was prepared by the composer in collaboration with Isaiah Sheffer, is traditional in its approach, preserving the story's essential elements—Scrooge, Bob Cratchit, Tiny Tim and the visitation of the three spirits. What elevates this setting is Deak's brilliantly atmospheric score, which skilfully integrates everything from Hollywood schmaltz to Schoenbergian monodrama.
This new version was made by independent filmmaker H. Paul Moon, the same man who put together Absolute Beauty, a superb life of Samuel Barber back in 2017. The filming of the work itself is done with grace and a wealth of musical understanding, camera angles and instrumental spotlighting feeling natural and unintrusive. At key moments Moon also chooses to cut in scenes from the 1935 cinematic adaption of the story, Scrooge. These help to set the scene, even though it is debatable whether they are necessary in a story this familiar.
There is a further element that is more problematic. The film is billed as an 'opera within an opera.' In this second layer the action cuts away from the stage performance to the composer, who appears to muse upon the act of composition and to draw parallels between Dickens' story and his own life. The problem is that this element feels grafted on, not properly integrated. As such it interrupts the drama, breaking rather enhancing the spell cast by the work.
Performances are excellent. Soloist William Sharp is an effervescent presence, carrying the drama with passion, persuasion and good acting chops. The 21st century consort play stylishly under the direction of Christopher Kendall.
Without the 'opera within an opera' this recording would have been an easy Christmas recommendation. As it stands it is worth considering, just understand that there are caveats.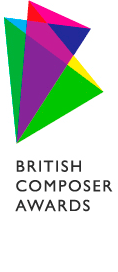 Congratulations to this year's British Composer Award winners, who were announced in a ceremony at the British Museum last night. There were twelve categories, with the winners as follows:
Amateur or Young Performers
Microscopic Dances by Oliver Searle
Chamber Ensemble
Libro di fiammelle e ombre by James Weeks
Choral
In the Land of Uz by Judith Weir
Community or Educational Project
The Umbrella by Liam Taylor-West
Jazz Composition for Large Ensemble
Afronaut by Cassie Kinoshi
Jazz Composition for Small Ensemble
Close to Ecstasy by Simon Lasky
Orchestral
Deep Time by Harrison Birtwistle
Small Chamber
Unbreathed by Rebecca Saunders
Solo or Duo
The Harmonic Canon by Dominic Murcott
Sonic Art
Halfway to Heaven by Emily Peasgood
Stage Works
Shorelines by Oliver Coates
Wind Band or Brass Band
The Turing Test by Simon Dobson
In addition there were two special categories presented to those who have made a special contribution to new music:
British Composer Award for Innovation
Trevor Wishart
British Composer Award for Inspiration in association with the Music Publishers Association
Sally Beamish
More information available here.
Christian Morris talks to composer Philip Venables. One of the most exciting voices of his generation, his works fearlessly confront issues of sexuality, politics, gender and violence. In 2017 he won a British Composer Award for his opera 4.48 Psychosis and his recently premiered Concerto for Violin, Venables Plays Bartok received critical acclaim after its premiere at the BBC Proms.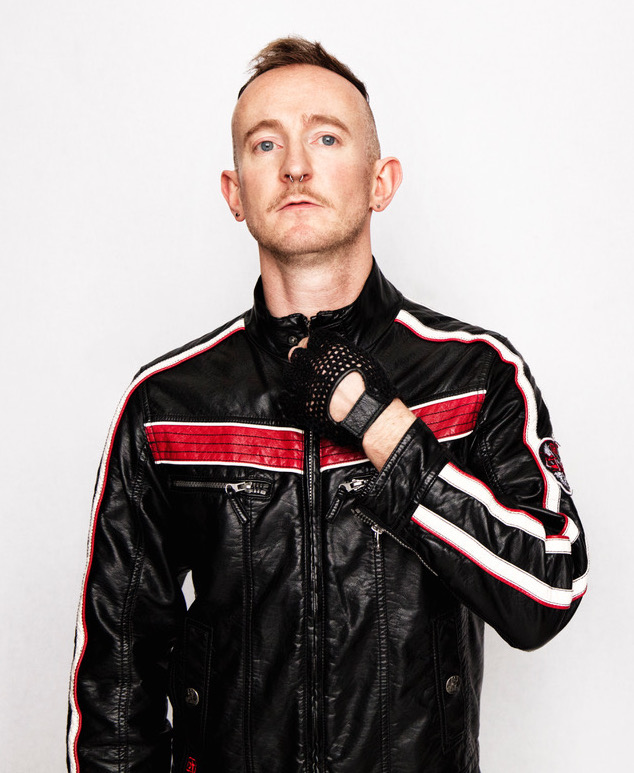 Philip Venables, photo Harald Hoffman
Tell us something about your background.

I was born and grew up in Chester. I'm not from a musical family so I started learning the violin in primary school through the county music service. Then I was at a state comprehensive school with, luckily, a very good Head of Music who encouraged my composing. But I then went to study science as an undergraduate. That was ok, but then, after my degree, I decided I wanted to do composing seriously, so I went to the Royal Academy to do a Masters. That was really when I started composing properly, more than as a hobby.

So your early experience was through free tuition...

Yes, I even got a free violin, or at least very cheaply, I seem to remember. In fact the lessons weren't totally free - we paid a small amount, but it certainly was really accessible.

How did you start composing? What persuaded you to compose rather than, say, play the violin.

Well I was a terrible violinist! There was that!
>> Click here to read the full interview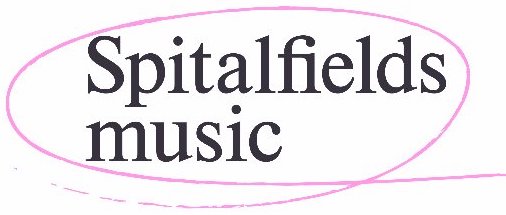 This years's Spitalfields Music Festival (1st–9th Dec) will examine the connections that span many centuries and genres of English music, seeking out connections between old and new.

On 4th the Coveyard, a group of musicians 'committed to rearrangement, reinterpretation and reinvention' will explore the songs of Henry Purcell through the prism of rock music. There will be five productions (4th–9th) of composer Shiva Feshareki's site-site-specific work Unknown, Rememebered, which combines Handel's La Lucrezia with a setting of lyrics by Joy Division and Haroon Mirza's film installation The Last Tape. The music of an American composer with a profound understanding of the English choral tradition, Nico Muhly, will be explored alongside music by Renaissance masters John Sheppard and Thomas Tallis on 7th.
There will also be a focus upon Canadian musicians and composers. These include the music of Nicole Lizée, Christopher Mayo and Richard Reed Parry in a concert on 5th. Parry's piece is based upon his own heartbeat, an idea that has been taken as a starting point for a composing project with local primary schools performed on the previous day.
On 6th there will be an another chance to experience a site-specific work by Shiva Feshareki, her GABA-analogue, in which the audience will be invited to walk amongst the players and around the space. The concert will also include Anna Meredith's Barchan and a performance of Stravinsky's Firebird Suite.
The festival takes place in venues across Tower Hamlets, London.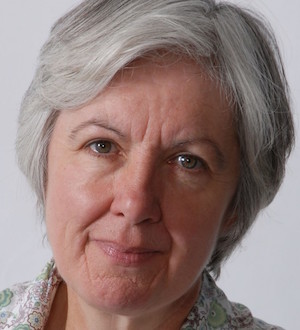 Judith Weir has been announced as this year's commissioned composer for King's College Cambridge's Festival of Nine Lessons and Carols.
The tradition of commissioning a new carol for each service was begun by the present director, Stephen Cleobury, in 1983. This will be his last commission before his retirement next year.
There is a certain circularity in the choice of Weir—she is an alumna of King's and composed an anthem in 1985, near the beginning of Cleobury's time at the Chapel. This makes her one of only two composers, the other being Richard Rodney Bennett (1986 and 1999), to have been commissioned twice. Her carol O Mercy Divine, will be written for choir and cello.
Speaking about the selection of Weir, Cleobury said:
"I am delighted that Judith has accepted the College's invitation to compose a carol for this very special year which sees the 100th anniversary of A Festival of Nine Lessons and Carols. A previous commission from Judith in the series, Illuminare, Jerusalem, was written for the same service in 1985 and has come to be regarded as one of the finest contemporary carols of recent times. We are proud to count Judith among our many prestigious alumni, and it is a personal delight to have been able to ask her to write this carol for my last Christmas here at King's."
Judith Weir's, Illuminare Jerusalem, performed by King's in 2010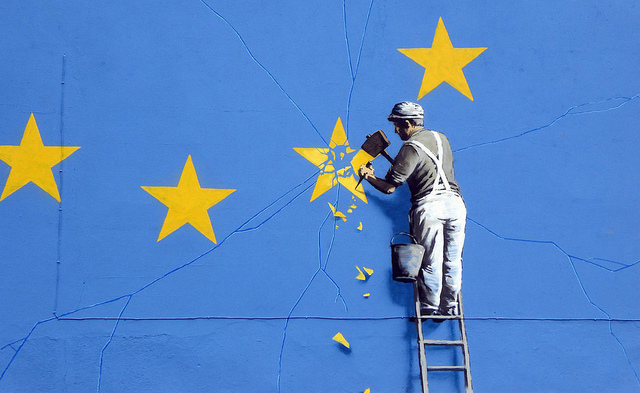 Over the last two-and-a-half years I have come to admire those people for whom Brexit is a turnoff. The mere mention of the word produces a glassy-eyed look, or, perhaps the begrudging phrase 'I wish they'd just get on with it' (rather ignoring the fact that what 'it' is is exactly the problem). For me it seems to have become an anxiety-inducing obsession. A day like this, when the news is arriving think and fast, leaves me glued to every available news outlet.
As I write, after six government resignations, it seems that May's deal is dead. We find ourselves in deep constitutional waters. In trying to interpret the mandate given by the British public in 2016 Theresa May has tried, above all else, to accommodate the wishes of the hard Brexit lobby in her own party. Her responsibility as Prime Minister not to crash the economy, not to ignite a sectarian conflict in Northern Island and, frankly, not to ignore objective reality meant, however, that compromise was a necessity. That compromise, unsurprisingly, has pleased nobody.
A survey before the EU referendum in 2016 showed that 96% of those within the UK's creative industries were against Brexit. Our own straw-poll amongst composers (admittedly a small sample), conducted shortly after the vote, confirmed that bias. If, for any reason, you need to understand the reasons why Brexit might be bad for composers and musicians more generally, I would strongly suggest taking a look at the blog posts of composer Howard Goodall, who has argued perceptively on the benefits that the EU brings in terms of freedom to work and copyright law.
As political events unfold it is important for us to understand what is at stake. May's deal, a messy compromise, might have brought with it a measure of stability. It is not, however, surviving contact with reality. Instead, hard Leavers and Remainers are playing a high-stakes game that drives us away from compromise and to the extremes, the former towards a purer (and potentially catastrophic) hard Brexit, the latter to revisit the question in a second referendum. The difference between the two, it might be argued, is that the Leavers never had a mandate for a disruptive hard Brexit, so to seek that outcome without further reference to the people is democratically questionable. Remainers, on the other hand, are offering the prospect of settling the question once and for all in a referendum where all options are on the table. This is, then, surely the way forward.
As such I would suggest now is a good time to reengage in this debate. Dash off an email or, even better, a letter to your MP, say something on Twitter. Keep it civil but get engaged. We are not without agency in this debate. Though many MPs are cautious about changing their minds, they will respond to the wishes of their electors, just so long as they are expressed in sufficient numbers.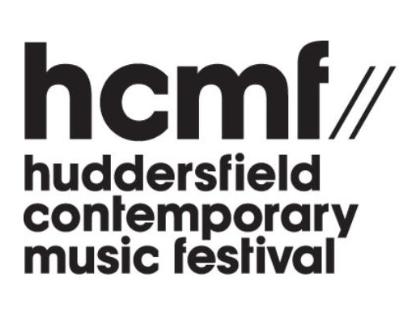 This year's Huddersfield Contemporary Music Festival (16th–25th November) will feature 15 world premieres, including works by Scott McLaughlin, Nicole Lizée, Christopher Fox, Anna Meredith, Catherine Kontz, Monty Adkins, Matt Wright, Martin Arnold, Supriya Nagarajan and James Dillon.
The festival's composer-in-residence, Christian Marclay, is also known as a visual artist—his hugely successfully video art work The Clock, for example, has toured the world since its creation in 2010 (it is currently on show at the Tate, London). His new work, Investigations, for 20 pianos and 20 players will receive its premiere at the festival on 18th. Other works of his will include the UK premiere of To Be Continued, a graphic score made from found comic books, on 16th; Ephemera, based upon a collection of newspaper advertisements, magazine illustrations, restaurant menus and other disposable printed matter, on 19th (and performed twice); and Screen Play, in which performers respond to a projected musical score, on 20th. Thoughout the festival there will also be an exhibition of the scores that provide visual cues for the works performed.
Of the other concerts there will be some 70 UK premieres, many of which will feature works from the festival's international partners. The Netherlands will be represented by 10 concerts involving Dutch musicians, including works by emerging composers Chaz Underriner, Graham Flett, Jan-Peter de Graaff, Celia Swart and Aart Strootman. There will also be a focus on Swedish music, including the UK premiere of Malin Bång's Kudzu (21st) and performances of works by Johan Svensson, Hanna Hartman and Joakim Sandgren (23rd).
The full programme is downloadable, here.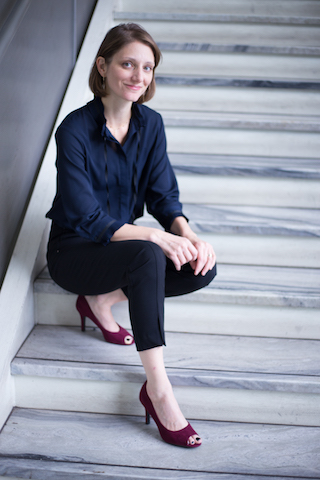 Vanessa Rose. Photo Credit: Julia Gang.
On 30th October Anne LeBaron, Board Chair of America Composers Forum, announced the appointment of Vanessa Rose as their new President and CEO from 1st January 2019.
In appointing Rose, LeBaron said:
"Vanessa uniquely stood out for her years of experience in structural and creative development with outstanding contemporary music ensembles that are fiercely committed to supporting the music of living composers….We are all elated with the selection of Vanessa to lead the American Composers Forum as she channels her enthusiasm for composers into new potentials and endeavors. We look forward to her leadership in fortifying existing initiatives as well as creating new programs for serving our composer members, while also increasing the national and international visibility of ACF."
ACF was formed in 1973 to support the work of composers outside academia, and has since grown into an organisation with around 2000 member in all 50 states.
More here.
Congratulations to composer Rachel Portman , who has just won the German Film Music Prize. This adds to her growing collection of honours, including an Oscar for Emma in 1996, Oscar nominations for The Cider House Rules in 1999 and Chocolate in 2000, an OBE in 2010 and an Emmy Award in 2015.
Portman's impressive back catalogue includes more that 100 film, television and theatre scores, including The Manchurian Candidate, Oliver Twist, Hart's War, The Legend of Bagger Vance, Beloved, Benny and Joon, Life Is Sweet, Never Let Me Go, Grey Gardens, The Duchess, One Day, The Vow, Snow Flower and the Secret Fan, The Lake House, Infamous, Mona Lisa Smile, The Human Stain and the children's opera The Little Prince.
(See more, here)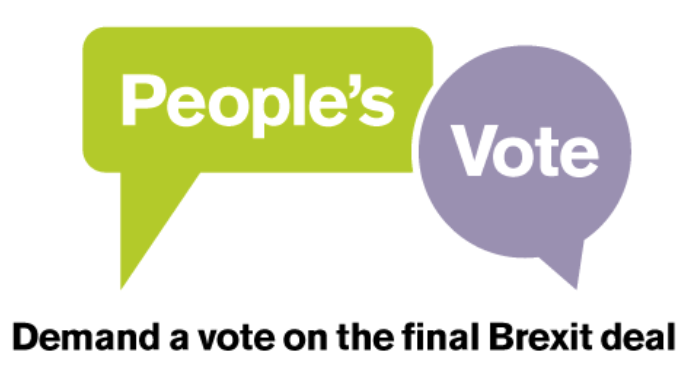 Melvyn Bragg has added his voice to debate on how Brexit will affect the art in the UK, saying in the House of Lords:

Today our musicians travel freely; connections are essential in the global creative world. Post Brexit there will be no guarantee of free movement across Europe. In 2016, our orchestras made 96 visits to 26 different EU countries, according to the Association of British Orchestras – impossible to imagine after Brexit.

This comes after an intervention by Howard Goodall in the Independent three days ago:

One by one, UK industries have presented politicians with the dire consequences of Brexit for our sectors. What have we had in response? Ministers who say, "We know your industry better than you", or, "You're making this stuff up to scare people", or, simply, "F**k business"

And an open letter from UK musicians to Theresa May published in the Guardian on 6th October.

Goodall's piece also back the idea of a people's vote on the final deal:

None of the detail about Brexit's impact on our industry – about the job losses, the closing and relocating of businesses – was known to the public when they voted in June 2016. I do not believe many sincere people would have voted Leave if the truth about its consequences had been clearly explained to them. That is why they need the chance to reconsider, and why we are calling for a people's vote.

Anyone who feels moved by such arguments might consider joining the People's Vote Final Say March, which will be held from 12pm tomorrow in central London. It is promising to be even bigger than the march held in June 2018, which was estimated at 100,000. Free buses have been laid on from major UK towns and cities. More details on the People's Vote website.

Archive


1

| 2 | 3 | 4 | 5 | ... | 54 |