Blog » Interview with Odaline de la Martinez of Lontano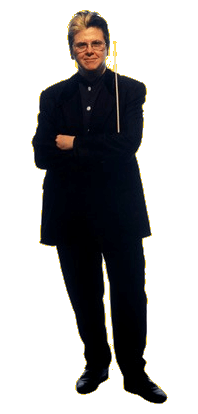 Odaline de la Martinez has been a force in the London contemporary music scene for many years, as composer, conductor and founder of the ensemble Lontano and the recording label Lorelt.
Busily preparing for the September 30th start of Lontano's Third Festival of American Music, a series of five concerts focusing on contemporary composers, Odaline stopped to talk a bit about her musical background, experience and inspiration.
Tell us something about your background.

I was born in Cuba. My sister and I were sent to the States when we were eleven and were brought up by my aunt and uncle in Tucson, Arizona. Then my mother and brother arrived and I left for New Orleans. I studied at Tulane University and upon graduation received several awards and scholarships that brought me to the UK. I studied at the Royal Academy of Music where I founded Lontano and at University of Surrey where I did a composition MMus with Reginald Smith Brindle.

My early childhood is full of memories of Afro-Cuban drumming and dancing. They have always remained.
How did you start composing and conducting?

I've been composing since I was a young girl. I had pieces performed in high school in Tucson. I wanted to be a conductor since I can remember, but was told (not by my family) that women didn't conduct. It wasn't until I had been with Lontano for 5 or 6 years that I started conducting. Then I studied privately with Jan Harrington, who was conducting professor at Indiana University.
How did you come to settle in the UK?

I was brought here by a Marshall Scholarship from the British Government. Even before I left the Academy Lontano was already recording for the BBC, something quite unusual at the time. So as it happens I stayed.
Tell us something about Lontano and Lorelt.

You read already a little a about how Lontano started while we were students at the RAM, etc. At the time (1976) a lot of good composers like George Crumb, Rochberg and others were completely unknown over here. I also felt that there were many other British composers that were ignored as well. So we decided to concentrate on composers that I felt were original and good. We also began to incorporate the work of many women composers and Latin Americans as well. After all I thought, "I'm a woman, Latin American and a composer. I should be paying lots of attention to them."

Lorelt (Lontano Records Ltd) began in 1992 for similar reasons as Lontano. I saw really good pieces being recorded and deleted. This happened much too often. By then CDs had begun and it was no longer necessary to print thousands of LPs. You could start out with 1000 CDs and then reprint.

But the point of Lorelt was never to delete a CD and to concentrate on the three categories: contemporary and living composers, women composers and Latin American classical repertoire.

In 2006 when Lontano were 30 years old, we began to offer Digital Downloads on the Lorelt web site. We were also taken on worldwide by an excellent Digital Download Distributor. So we march on.
Which trends and ideas interest you as a composer, and as a conductor?

As a conductor I am open to all trends. I just like good pieces regardless of style. As a composer, I follow my own thing. I came to Europe and the UK looking for the Avant garde and discovered I was not an avant garde composer. Somehow a lot of my works have been written in search for Cuba. The memories of Afro-Cuban music and dancing are always there. And so they find their way into my music.
What is your musical philosophy, or your musical mission?

I don't have a philosophy as such. My mission: to try and do my bit to change the world by promoting music and composers that are in my opinion good and great but that have been neglected for whatever reasons.

Composing happens on its own - it's not attached to any philosophy or mission.
Tell us about the Festival of American Music: What are some of the Festival's themes and composer connections?

Some of the themes are Latin American composers living in the States, Connections with Pierrot Lunaire - a piece that has influenced many generations of composers, and American Voices - slightly opening the door to a myriad of choral music from the States. The festival begins with an "Open Recording" on 30th September with Lontano and the BBC Singers at St. Giles Cripplegate.
You can read more about the Festival and see the schedule and featured composers here:
http://www.lontano.co.uk/london_festival_of_american_music
What does the future hold for you?

I have no idea. I want to finish my opera trilogy and keep recording lots of CDs - I think recording is truly the future and I try to change the world in my own little way.
Links to Odaline de la Martinez and Lontano

Lontano Website: www.lontano.co.uk
Lontano on Twitter: http://twitter.com/LontanoUK
Lontano on Facebook: http://www.facebook.com/pages/Lontano-Ensemble-London-UK/133166410061576
COMMENTS