Blog » The Composerís Guide to Writing Well for the Modern Harp by Yolanda Kondonassis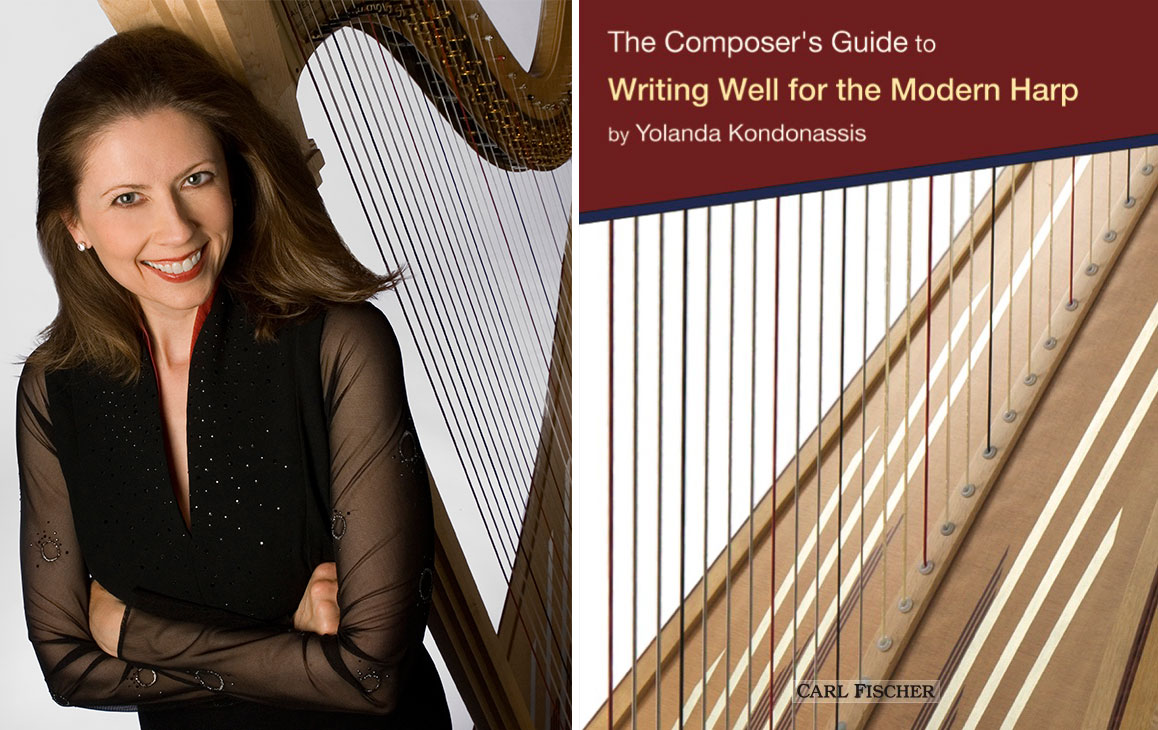 Harpist Yolanda Kondonassis has announced the release of her new book, The Composer's Guide to Writing Well for the Modern Harp (Carl Fischer Music), a comprehensive guide and conversational text on composing idiomatically for the harp. The book features 22 detailed chapters on a full spectrum of topics, including technical logistics, chromaticism, notation, context, resonance management, special effects, and more.
Kondonassis, one of the world's most renowned harp soloists, writes, "In many ways, this book has been writing itself in my head for at least two decades. My motivation to demystify the harp is strong; I would even go so far as to call it a mission, but my goal is not merely to provide a set of rules, lists, and practical suggestions. While I have made a concentrated effort to streamline information and highlight those areas that I consider to be the most valuable and important, this volume should not read like a textbook. It should feel more like a friendly, candid conversation with an experienced harpist who wants to make composing for the harp easier and more successful."
Topics covered in Kondonassis' book include:
Chromaticism and navigating the harp's pedal system

Physics of writing idiomatic music

Practical guidance on register, volume, and resonance

Comprehensive index of traditional effects and notation

Over twenty pages of contemporary special effects with notation

Props, electro-acoustics, and media integration

Candid advice on writing for the harp in every context
The Composer's Guide to Writing Well for the Modern Harp also features six original illustrations by cartoonist Jeffrey Curnow. Each cartoon was drawn especially for the book and imparts Curnow's gift of musical humour.
As an author, composer, and arranger, Kondonassis has published three books to date: On Playing the Harp, The Yolanda Kondonassis Collection, and The Yolanda Kondonassis Christmas Collection, all published by Carl Fischer Music. She has also published a children's book, Our House is Round: A Kid's Book About Why Protecting Our Earth Matters.
The Composer's Guide to Writing Well for the Modern Harp is available now from Carl Fisher Music.
COMMENTS