Blog » Music by Numbers 2019 - industry contributes £5.2 billion to UK economy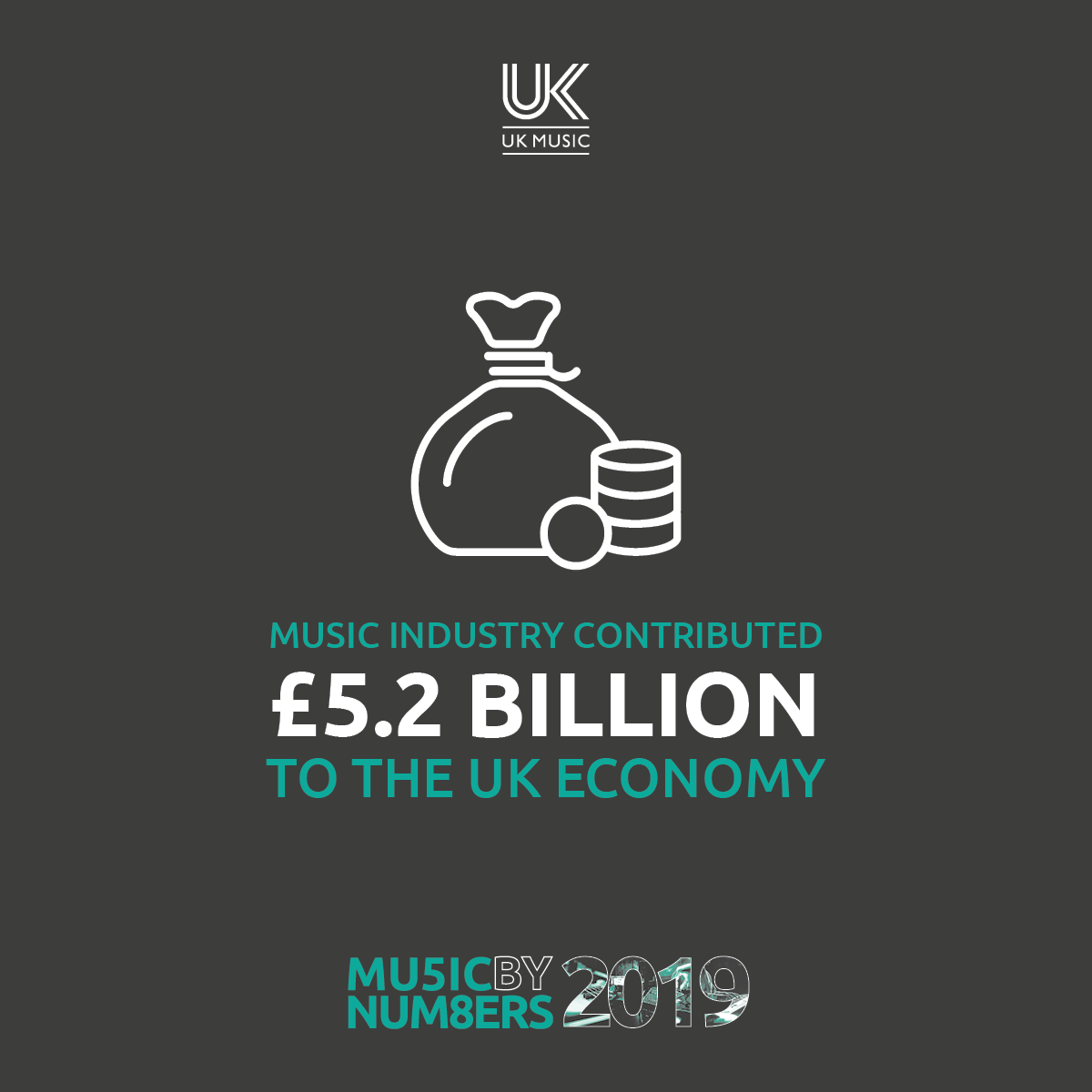 Music by Numbers 2019 - industry contributes £5.2 billion to UK economy
Industry body UK Music today published its first study reveals the role music plays in the economy. The key findings include:
- The UK music industry contributed £5.2 billion to the UK economy in 2018.
- The Live Music sector made contribution of £1.1 billion in 2018 - up 10% from £991 million in 2017.
- Employment in the industry hit an all-time high of 190,935 in 2018.
- The total export revenue of the music industry was £2.7 billion in 2018.
- Music tourism alone contributed £4.5 billion spend to the UK economy in 2018 - up 12% from £4 billion in 2017.
- Overseas visitors to UK shows and festivals surged by 10% from 810,000 in 2017 to 888,000 in 2018.
UK Music CEO Michael Dugher said:
Our report reveals firm evidence that the British music industry is in great shape and continuing to lead the world.
The figures are hugely encouraging and show that, as well as enriching the lives of millions of people, music makes an incredible contribution to the UK's economy.
Full story, here.
COMMENTS