Blog » The Modern and the New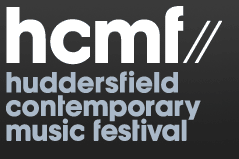 At the beginning of last week I spent a couple of days at the Huddersfield Contemporary Music Festival, managing to cram seven concerts into a little over 24 hours. This was the first time I'd been to the festival for some years and it was nice to go back and see what had changed (the director, some venues) and what hadn't (quality performers, St Paul's Hall, the cold and wet weather).


I particularly enjoyed the Nieuw Ensemble, whose two concerts contained music by young British composers and established European ones. There was much to admire and enjoy, particularly Luca Francesconi's 'A fuoco', but I was struck by the fact that, to my ears at last, most if not all of the pieces from both concerts inhabited the same Mittel-European language, as if this is somehow the 'official' dialect of 'supergroup' contemporary music: highly-wrought, clearly non-tonal textures, an avoidance of a clear sense of pulse, sound progressing in waves, etc.


The Huddersfield Festival could not be accused of having a limited view of contemporary music, but when one considers the repertoire of groups like Nieuw, musikFabrik, Ensemble Intercontemporain, etc. (I've heard all three in concert) there would seem to be a definite hierarchy concerning 'types' of composer and the music they produce with regard to what gets programmed. It's as if much of the apparently most progressive music must actually conform to a model which has been in existence for the best part of forty years, feet firmly in the Modernist camp with its associated lineage; and yet to me that definition of Modernism is now rather old-fashioned and doesn't embrace the full breadth of the best compositional activity across the Continent.


I wonder why this is. Is it purely down to the taste of various artistic directors? Do their audiences crave only this and nothing else? Is it perhaps the difference between groups and audiences which only play and listen to contemporary music without leavening it with older music (whatever that might be)? I have no answers, but am grateful for the many other performers and groups outside the hefty, neon-name ensembles, those that also play contemporary music, that play my music; for I have a feeling that my path, and those of a number of us, will not soon cross those of the supergroups.
COMMENTS