Blog » Claudio Abbado (1933-2014)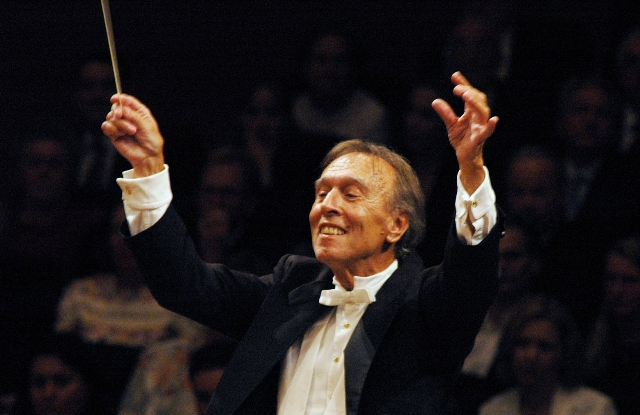 It was with great sadness that I learnt of Claudio Abbado's death on Monday. He is perhaps best known for being appointed as chief conductor of the Berlin Philharmonic following Herbert von Karajan's retirement and then sudden death in 1989. Abbado was, however, a much more passionate advocate of contemporary music than his notorious predecessor, whose occasional forays felt like tokenism when set alongside his vast discography of core works. Before expanding the Berlin Philharmonic repertoire, Abbado had also set up Wien Modern specifically to present key works of the twentieth century. Under his direction it has become one of the great European music festivals. It might also be speculated that the more open-minded approach of Abbado prepared the Berliners for the even more radical Simon Rattle.
From his recorded legacy I pick two treasured albums, neither, incidentally, with the Berlin Philharmonic: his emotionally charged recording of Mahler's Symphony No. 7 with the Chicago Symphony Orchestra; and Kammersymphonie Nr. 1 by Schoenberg, Autoritratto nella note by Sciarrino, and 6 Bagatellen and Dopplekonzert by Ligeti with the Chamber Orchestra of Europe. The transitional musical vocabulary in the Schoenberg is, in particular, brilliantly shaped.
COMMENTS