Blog » Christmas Shopping



My family is not the most imaginative when it comes to Christmas present buying. We've long learned that the best way to avoid Christmas day disappointment is to make a list. As I was writing mine I was wondering what musical things I would like to put on it and was surprised to find I couldn't think of much. If, however, I look back on the year I can think of any number of things I have bought and would happily recommend as a present. So, I thought, why not share these things from 2011 as my own Christmas present recommendations. Then, perhaps, others might do the same, which might help me put the finishing touches to this year's list.

None of what follows is necessarily newly published or recently released. The only rule is one can buy them easily. They are also not in any particular order; this isn't a top-ten.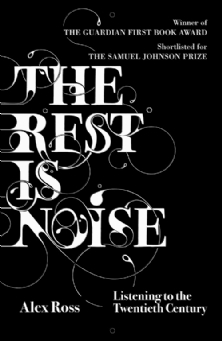 The Rest is Noise Alex Ross £14.99
One of the best surveys of twentieth-century music. Its style is non-technical, but the liveliness and clarity of its prose makes it a good read for both expert and layman. Also check out Alex Ross's excellent blog, here. If looking for an alternative to The Rest is Noise I've also enjoyed Paul Griffith's Modern Music: A Concise History, or, for just a post-war survey, his Modern Music and After.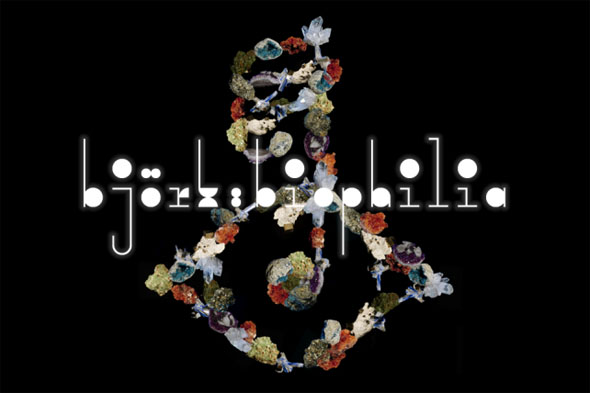 Bjork: Biophilia CD recording/iOS app £7.99
I've already said plenty about this (see here), but I could hardly miss it out from this list. The mixture of album and iOS app knocked me for six when I first saw it.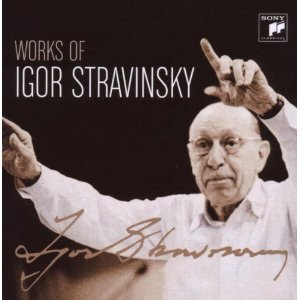 Works of Igor Stravinsky Sony Classical (22 CDs) £28.99
This must surely be the bargain of the decade: Stravinsky himself conducting all of his major works, from his early Symphony in Eb to his late serial masterpieces. The performances are often brilliant, the presence of the composer giving the interpretation that extra authority. There is also a fascinating recording of Stravinsky in rehearsal. The boxed set is fairly sparsely presented, but who cares at this price?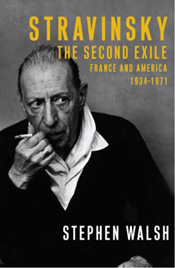 Stravinsky Biography by Stephen Walsh (Two volumes: A Creative Spring and The Second Exile). Around £18 per volume.
Why not compliment the CD set with this rip-roaring biography of the composer? I borrowed the first volume from a friend and purchased the second volume shortly after finishing it. Erudite and vivid it will keep you hooked from beginning to end. Perfect reading for a lazy Christmas day.
Lancino Requiem Naxos £7.52
A great addition to the Requiem repertoire. See my full review, here.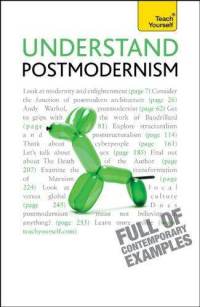 Understand Postmodernism Glenn Ward £10.99
I've spent a lot of time with people who bandy about the term postmodern without ever being sure that anyone really understands it. I'm still reading this book, but I can already say that it is a brilliantly lucid introduction to this slippery subject. Though it doesn't talk much about music, it is easy, and actually more fun, to make the links yourself. It has helped me a great deal to see post-war music in some kind of historical context.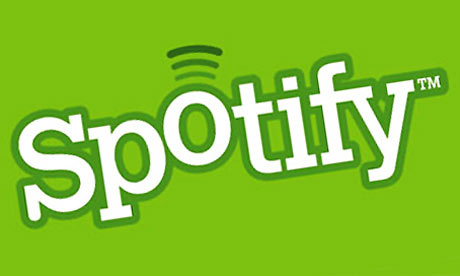 Spotify Free or £4.99/£9.99 per month
I was sceptical when I first investigated Spotify, thinking that it would not have much contemporary music on it. I couldn't have been more wrong. Whilst not every label is represented (Hyperion is especially much missed), there is a vast range of music to explore. I regularly write contemporary CD reviews using only Spotify. Premium membership allows you to use the excellent iOS and Android apps, which also have generous download options so you can listen offline. You can give membership as a present, here.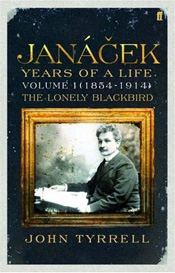 Janacek: Years of a Life (Vol 1: The Lonely Blackbird, Vol 2: Tsar of the Forests) by John Tyrrell. £51 per volume, £24 on Kindle.
Perhaps I'm stretching my definition of contemporary music in including a biography of a composer who died in 1928. But this magisterial account of one of music's lonely originals is not to be missed. The chronological account of the composer's life is interspersed with chapters of interesting themed analysis. Expensive to buy, though a bargain on the Kindle.

Cambridge Audio Amplifier Azur 350A £249.95 (Richer Sounds)
I bit the bullet this year and bought myself a new amplifier. It sits under my television, connected to a CD/DVD player and, here's the best bit, to an old computer too. This last thing has been a revelation, since I can now easily stream Spotify through my stereo and into the living room. The audio quality can't be bettered at this price. Richer Sounds is also definitely the place to buy; excellent customer service from people who really do know about audio.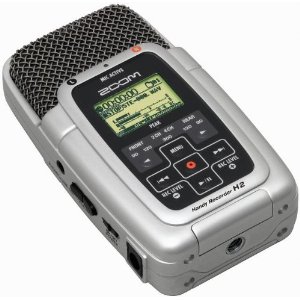 Zoom H2 Handy Recorder £119
I cheat a little here, since I bought this before 2011 on the recommendation of an audio expert who gave a presentation to a group of composers. But I cannot praise this little device enough. It records near professional quality audio and yet fits easily into your pocket. Inside it has two pairs of microphones, one set giving a 120-degree spread, the other 90-degrees, enabling you to record all manner of groups. Also, if you enable all four microphones, it will record in 360-degree surround sound. Perfect for capturing the performance of a new work when there is no sound engineer about.
COMMENTS

chelita213
commenting on
Christmas Shopping
:
24 November 2011 at 17:39
!!!muy bien!!!.....yo voy a comprarme todo lo que está en la lista......todo está muy barato....

Christian Morris
commenting on
Christmas Shopping
:
24 November 2011 at 17:41
Pues muchas gracias Chelita por tu commentario. Deberia ser muuuy rica!

Christian Morris
commenting on
Christmas Shopping
:
24 November 2011 at 17:46
Mejor dicho: Me imagino que tu eres rica!

Misuc
commenting on
Christmas Shopping
:
26 November 2011 at 23:51
Thanks for this, Christian. I am poor too.
But I agree wholeheartedly about the amazing Stravinsky CDs and the excellent book. I haven't seen the Janacek book, but can't afford books which are priced at the international subsidised academic library market published - nor can I afford Kindle. Will try the library if that still exists by the time I get there. Spotify sounds good.
I'm interested that you like the Zoom H2. On reading reviews I went for the Roland R-09 which is great but seems now quite a lot more expensive, if your figure is right. I might save up for an H2 now - since my Roland was stolen.
I most definitely do not agree with you about the cliche-ridden Ross or conformist P Griffiths books and I find the trendy cult of 'post-modernism' shallow and degenerate.
I also have got great bargains for Richer sounds and Superfi. I would love a decent amplifier one day.

Christian Morris
commenting on
Christmas Shopping
:
27 November 2011 at 22:45
Thanks for your comments Julian.
I can understand your feelings about the price of these things. I was lucky enough to receive the two Janacek books as gifts otherwise the price would have put me off too. Having read them I do, however, think they are worth investing in or, as you say, tracking down in a library.
I've got a lot of sympathy with your view of postmodernism as a trendy cult. I've not got a whole lot of time for this kind of navel-gazing philosophic pigeonholing of music either. But I am finding some of the postmodern analysis illuminating, especially the parallels between architectural modernism and postmodernism, which I do think are valid. And, though my doubts remain about the subject, it does seem worth getting to grips with, if only because it is a term so often used. And this book provides a good clear introduction.
I would love to hear if you have any recommendations other than the Roland R-09. Still looking for items for my Christmas list!
Comment on this post
To comment on this post please
become a member or
Login