Blog » Helen Grime Interview



Christian Morris talks to the composer Helen Grime who, amongst many other things, has just started as Associate Composer with the Hallé Orchestra.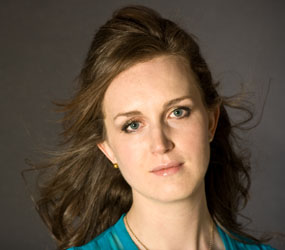 Photo:Helen Grime
Tell us something about your background.

My grandparents both taught music and my mother does too, so there was a lot of music in the house from an early age. My mother used to play me a lot of classical music. When I was very little I can remember listening to Ravel, Debussy, Bach and lots of other things. It was a huge part of my life. I started playing the piano and oboe later on. My brother and sister are both very musical too. We were lucky; we had a great education in Scotland. In primary school, at about the age of 10 or 11 I'd go out of school, just across the playground, for my piano, oboe and even composition lessons. Later the school we went to was a state school but it had a specialist music scheme in it. We used to do a lot of music during the day.

Individual composition lessons?

Yes. It was seen in our school as an important part of being an all-round musician. Composition was something that we were all given the opportunity to do. We were lucky, in that all this was paid for by the government.

And this was a specialist school?

Yes. It was called the City of Edinburgh Music School. There're a few others in Scotland. There's one near Aberdeen and one in Glasgow. I'm not sure there's anything like that in the rest of the UK outside privately funded schools such as Wells.
>> Read the rest of the interview here

COMMENTS